What is a thrusting vibrator?
To understand what a thrusting vibrator is, and get more insight into different types of thrusting vibrators and their workings, read on. In the following paragraphs, we'll briefly introduce the sub-sections which will provide solutions to your query. These sub-sections include the definition, types, and workings of thrusting vibrators.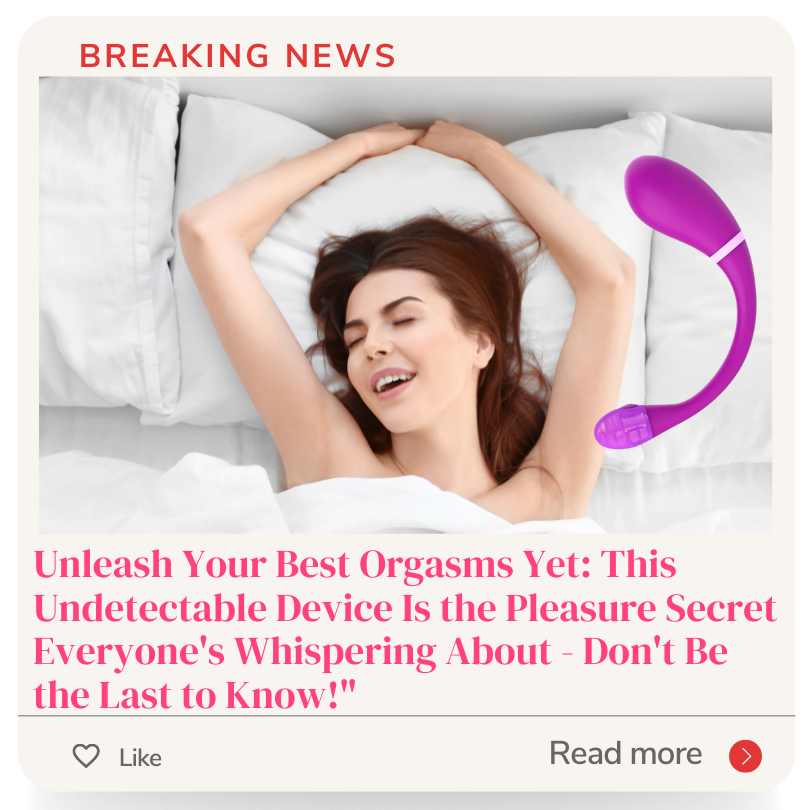 Definition of a thrusting vibrator
Thrusting vibrators are a type of sex toy that mimics the thrusting motion during intercourse. They feature a shaft that moves in and out of the body, providing a unique sensation. These toys can be used for solo play or incorporated into partnered sex.
Thrusting vibrators typically have multiple speeds and patterns, allowing users to customize their experience to their preferences. They may also come with additional features such as clitoral stimulators or heating elements for added sensation.
One unique aspect of thrusting vibrators is that they often have a curved or angled shaft, which can provide targeted G-spot stimulation. This can lead to intense orgasms and heightened pleasure.
When using a thrusting vibrator, it is important to use plenty of lubricant and start with a lower intensity setting before increasing to avoid discomfort or overstimulation.
Incorporating a thrusting vibrator into your sexual repertoire can provide new and exciting sensations both alone and with partners. It is important to communicate with your partner about what you enjoy and how you like to use these toys for the best experience possible.
Get ready to thrust your way through these types of vibrators, because sometimes you just need a little extra oomph.
Types of thrusting vibrators
When it comes to adult toys, thrusting vibrators are becoming increasingly popular. These devices provide a unique sensation for users and can come in several different forms.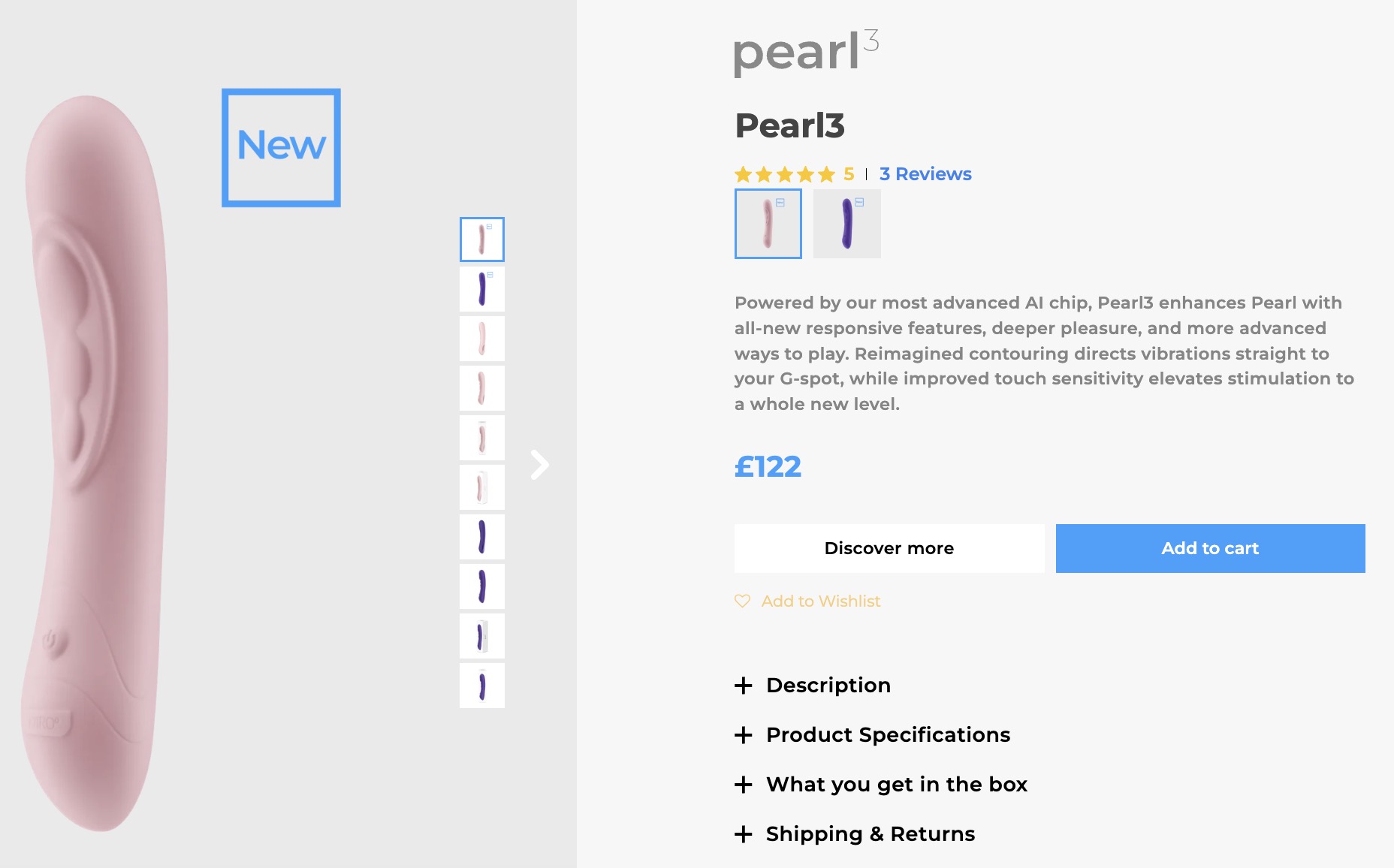 To understand the Types of thrusting vibrators available on the market, take a look at the table below:
| Type | Description |
| --- | --- |
| Rabbit Vibrators | These types of vibrators offer both internal and clitoral stimulation simultaneously. They contain a phallus-shaped shaft and a clitoral stimulator that is shaped like rabbit ears. |
| Dildo Thrusters | This type of vibrator mimics the motion of sex by thrusting up and down as opposed to spinning like traditional sex toys. |
| Realistic Thrusters | As the name suggests, these toys mimic the look, feel, and actions of real penises offering vaginal or anal stimulation. |
| Butterfly Thrusters | Similar to rabbit vibrators, butterfly thrusters also offer both internal and external stimulation with fluttering wings design that hugs against the labia-minora during use. |
It's important to note that while all thrusting vibrators offer unique sensations, they do come with varying features, such as insertable length, vibrations speeds, patterns, materials used in construction etc.
When choosing your ideal thrusting vibrator conduct thorough research into what's most important to you from their benefits so that you are guaranteed the best experience possible.
If you're looking for an intense sensory adventure or just an option for self-satisfaction in your free time – these sex gadgets provide many options tailored specifically for your needs on any given day or night!
Some users recommend keeping their preference discreet but owning such devices is nothing new today.
One user shared her exciting story where she purchased a thruster online without realizing it had buttons on its base which could be used to control its vibrating intensity – cue accidental public display on her morning commute inducing red faces all round!
Get ready for a bumpy ride as we explore the mechanics of the thrusting vibrator.
How does a thrusting vibrator work?
Thrusting vibrators operate by simulating the in and out motion of lovemaking. These adult toys are designed to deliver both clitoral and G-spot stimulation simultaneously. By using a motor housed within the shaft, the toy moves up and down rapidly, promoting incredibly intense orgasms. With varying speeds and rhythm settings, these devices offer customizable pleasure to any user's preferences.
Not only do thrusting vibrators provide unique stimulation, but they also have additional features such as heating or cooling mechanisms that amplify pleasure sensations. They come in numerous shapes, sizes and materials; it's important to select one that is appropriate for your personal comfort levels. Many models now also feature wireless connectivity for remote control experiences or virtual reality options.
Pro Tip: Always be sure to clean your vibrator after use with a reputable cleaner to ensure continued body-safe usage. Who needs a partner when you have a thrusting vibrator? It's like having a personal trainer, therapist, and lover all in one!
Benefits of using a thrusting vibrator
To enhance your sexual experience, try using a thrusting vibrator. By doing so, you can enjoy Increased pleasure and intensity, Versatility and customization, and Potential for multiple orgasms.
Increased pleasure and intensity
A thrusting vibrator can greatly increase your sexual pleasure and intensity. With its unique and innovative design, it allows for deeper penetration and more targeted stimulation to the G-spot and beyond. This creates a heightened sensation that traditional vibrators cannot match.
The thrusting action of the toy mimics the natural movements of sex, providing a realistic experience that can enhance intimacy between partners. This also enables users to explore different positions and angles while bringing them closer to their orgasmic potential. The varying speeds and patterns allow for customization to fit personal preferences, resulting in a truly personalized sexual experience.
What sets the thrusting vibrator apart is its ability to stimulate multiple erogenous zones at once, leading to more intense orgasms that can last longer than those achieved through manual or oral stimulation. It can even provide relief for individuals with difficulty reaching orgasm or experiencing pain during intercourse.
Don't miss out on the incredible benefits of using a thrusting vibrator. Unlock new levels of pleasure and satisfaction with this game-changing sex toy. With a thrusting vibrator, you can customize your pleasure like a Build-a-Bear workshop for adults.
Versatility and customization
The benefits of a thrusting vibrator lie in its diverse range of functions and the ability to personalize your experience. Our analysis reveals that these devices come with numerous features: different vibration intensities, patterns, and shapes to choose from, enabling you to create a unique custom experience for yourself.
A thrusting vibrator offers an array of versatile options to customize your experience that no other toy provides. Here are some popular specifications users can set as per their preference:
| Column 1 | Column 2 |
| --- | --- |
| Different Vibration Patterns | Adjustable Angles |
| Dual Stimulating Features | Multiple Speed Variation |
| Realistic Textures | High-Quality Materials |
What's unique about using a thrusting vibrator is the sheer number of options it offers users; each session can be tailored according to their preferences. These devices utilize cutting-edge technology, allowing for various angles and speed settings when attaining optimal stimulation without interrupting autonomy with others. As it enhances sexual experiences significantly, users often report feeling more in control and satisfied.
Pro Tip: It's essential to use water-based lube when experimenting with sex toys as this helps reduce discomfort, irritation or damage.
Who needs a partner for multiple orgasms when you have a thrusting vibrator as your trusty companion?
Potential for multiple orgasms
Engaging with a thrusting vibrator can lead to an increase in the likelihood of obtaining multiple orgasms. Here are six ways that the device can assist in achieving this:
Vibrators provide moderate to intense stimulation that is difficult to replicate through manual manipulation.
Thrusting vibrators can shorten the amount of time required for orgasm by providing targeted internal stimulation.
They are capable of producing more powerful and consistent stimulation than hands alone.
These devices come in different shapes, sizes, and functions which allow individuals the flexibility to explore different types of stimulation.
Thrusting vibrations may also help users identify their preferred patterns and speed of stimulation, leading to more efficient and satisfying masturbation or partnered sex scenarios.
The control offered by a thrusting vibrator means it has greater efficacy in delivering various intensities until orgasm is reached
In addition, incorporating a thrusting vibrator into sexual encounters with a partner may create new opportunities for kinky exploration.
For best results, it is essential to take the time to find a model that fulfills individual needs. Before using any such device try experimenting with different modes for uninterrupted solitary exploration. Incorporate it effectively into lovemaking routines by exploring achievable positions along with your partner. By infusing foreplay before use along with incense sticks or candles as it will cause relaxation hence increasing chances of receiving orgasmic waves.
Choosing the right thrusting vibrator can be overwhelming, but just remember: the more thrusts, the merrier.
Choosing the right thrusting vibrator
To choose the right thrusting vibrator for your needs, you need to consider several things before making a purchase. Features like speed, intensity, and material are important to think about. In addition, you should be aware of popular brands and models to ensure you are getting a high-quality product. Let's explore the considerations before purchasing, features to look for, and popular brands and models to help you find the perfect thrusting vibrator.
Considerations before purchasing
When selecting a thrusting vibrator, there are various factors to consider. First, one needs to determine their preferred size and shape of the vibrator that caters to their ergonomic needs. Secondly, they should take into account the type of motor used in the device, as well as its power source. Lastly, one should consider the material of the vibrator. It may be made of silicone, metal or hard plastic with varying degrees of flexibility.
It is important to note that while selecting a thrusting vibrator, it is also vital to consider its intensity settings and patterns. These can vary in speed and motion, ranging from gentle pulsations to intense vibrations. Moreover, users should examine whether a toy features waterproof capabilities or if it requires specific lubricant options.
Once a user has conducted thorough research on available devices' specifications and assessed his or her individual preferences, he or she can comfortably select a thrusting vibrator that best meets their unique needs.
Pro Tip: Always inspect reviews from other users before making any purchase decisions regarding sex toys.
Finding the right features in a thrusting vibrator is like finding the perfect partner, except you won't have to compromise on anything.
Features to look for
When shopping for a thrusting vibrator, it's important to consider various aspects before making a purchase. Here are some factors that may help narrow down your options:
Power: Look for a vibrator with strong motor power to provide intense pleasure.
Size and shape: Consider the length, girth, and shape of the toy to ensure maximum comfort and stimulation.
Material: Choose a body-safe material such as silicone, which is non-porous and easy to clean.
Speeds and patterns: Pick a vibrator with multiple speed settings or vibration patterns for different sensations.
Noise level: Check if the vibrator has a quiet motor if discretion is important.
Waterproofness: If you plan on using the toy in water, pick one that is either waterproof or water-resistant.
It's also worth noting whether the vibrator has any additional features like heating or cooling functions, remote control capabilities or compatible applications.
Knowing what features to look for in a thrusting vibrator can make all the difference in achieving optimal pleasure from your sex toy.
It's said that ancient Egyptians used beeswax dildos over 4000 years ago. These earliest-known sex toys were found among many other meticulously-crafted artworks depicting erotic scenes in tombs in Beni Hassan. Over time, sexual toys have evolved through time with advances in technology bringing new pleasures technologies have modernized making them not only functional but very safe too.
Get ready to vibe with the most popular thrusting vibrators on the market – because who needs a partner when you have a reliable machine?
Popular brands and models
Many popular brands and models of thrusting vibrators are available in the market. These products provide intense sensations and can be a great addition to your bedroom collection. Let's take a closer look at some of the most sought-after options.
Here is a table for the latest and popular models:
| Brand Name | Model Number | Features |
| --- | --- | --- |
| LELO | Ina Wave | WaveMotion technology with clitoral and G-spot vibrations |
| Fun Factory | Stronic Drei | Pulsating thrusts with textured curves |
| Lovense | Ambi | Compact size, customizable vibration patterns |
| Happy Rabbit | Thrusting | Multiple thrusting speeds with added bunny ears |
In addition to these popular options, some other models feature unique characteristics like heating functions, remote control capability, and various vibration patterns.
If you're looking to try out a thrusting vibrator for the first time, consider starting with a battery-operated option before investing in rechargeable ones. It may also be useful to use a water-based lubricant during use to prevent any discomfort.
Remember that each individual's preferences are different, so it's important to experiment with various brands and models until you find the perfect fit for you. Happy exploring!
Get ready for a wild ride with these thrusting vibrator tips – just make sure you fasten your seatbelt…or your partner's, whichever works.
How to use a thrusting vibrator
To successfully use a thrusting vibrator, you need to prepare for use, apply lube, position it carefully, and master stimulation techniques just right. Cleaning and maintenance are equally important. In this article section, we'll guide you through each sub-section to ensure a fulfilling experience with your vibrator, no matter what your pleasure preferences are.
Preparing for use
To make the most out of your thrusting vibrator experience, it's important to properly prepare for use. Here are some tips to get started:
Ensure that the vibrator is charged or has fresh batteries.
Clean the toy thoroughly using a gentle soap and warm water. Dry it completely before use to avoid any discomfort or irritation.
Apply a water-based lubricant to both yourself and the toy for smoother insertion.
Choose a comfortable position that allows easy access to your intimate area.
To further enhance your experience, experiment with different speeds and patterns offered by your vibrator. It's also recommended to communicate with your partner if using together to ensure comfort and pleasure for both parties.
Remember, proper preparation can elevate your pleasure during solo play or partnered intimacy. Enjoy responsibly and have fun exploring new sensations with your thrusting vibrator!
Remember, just like with your ex, too little lube can just make things awkward and uncomfortable.
Applying lube
Proper lubrication is crucial for comfortable and safe use of a thrusting vibrator. Ensuring the right application of lube can enhance the overall experience and reduce friction-induced discomfort.
To apply lube to a thrusting vibrator, follow these steps:
Choose a water-based lubricant for easy cleanup.
Add few drops on the vibrator's body and tip to provide initial slipperiness.
Add more lube as required around the vulva or targeted area without making it excessively slippery.
Reapply whenever necessary for uninterrupted pleasure.
It is important not to rush into using a thrusting vibrator without sufficient lubrication, as it may cause skin irritation or injury. Furthermore, it's recommended to start with smaller amounts of lube to ensure the effectiveness of its use.
Applying enough lubrication can improve your experience with a thrusting vibrator by reducing unwanted friction and making physical interaction comfortable and enjoyable. Properly applied lubrication also helps prolong the lifespan of your toy and avoid any possible wear and tear on it.
According to sex toy historians, lubricants have been used since ancient times by people in various forms such as natural oils and plant extracts. However, modern sex toys were developed later, during World War II when soldiers needed relief from their long stays away from home. With technological advances over time, various types of vibrators developed – including thrusting vibrators that are popular due to their versatile functionality.
Get ready to thrust and bust, because these positioning techniques will take your pleasure to new heights.
Positioning and stimulation techniques
Using the correct positioning and stimulation techniques with a thrusting vibrator is key to achieving maximum pleasure. Here is a practical guide on how to achieve this:
Step 1: Find the Right Position
Selecting the proper position for penetration will determine whether you achieve maximum pleasure or not. There are different positions depending on your preferences, but doggy-style or missionary is usually recommended.
Step 2: Apply Lubricant
Before inserting the thrusting vibrator, you must apply enough lubricant to prevent discomfort or pain. Make sure to use water-based lubricants as silicone-based ones can damage your toy.
Step 3: Begin Thrusting
After applying lubrication, insert the vibrator slowly and gradually increase the speed according to your preference. Experiment with different stroke depths and angles until you find what feels right.
For a more intense experience, try tilting the vibrator towards your G-spot area while still inserted. This technique ensures that you get additional clitoral stimulation while also receiving internal pleasure.
The sound of the vibrator may also be loud, which might make you feel self-conscious when using it for the first time. Nevertheless, rest assured that they are typically quiet during usage.
Using thrusting vibrators enables women who use them to achieve powerful climax outcomes in under twenty minutes; better than their fingers or regular vibrators most times.
Remember, cleanliness is next to sexiness when it comes to maintaining your thrusting vibrator.
Cleaning and maintenance
Regular upkeep of your thrusting vibrator is essential to maintain its longevity and hygiene.
To keep it clean and in good condition, follow these five simple steps:
After each use, wipe the vibrator with a damp cloth or toy cleaner.
Avoid exposing the vibrator to water unless it's fully waterproof. If cleaning with water, towel dry it thoroughly after
Never submerge the vibrator in water or expose it to extreme temperatures as it may damage the internal mechanisms.
Store your thrusting vibrator in a cool, dry place away from direct sunlight and other sex toys. A specialized bag is a great option.
Replace the batteries often since old batteries can leak and damage the motor or cause malfunctioning.
It's recommended that you sterilize your thrusting vibrator with an antibacterial sex toy cleaner after every 5-6 uses for maximum hygiene.
Lastly, remember to check for any visible signs of wear and tear as this can indicate that the vibrator needs replacement.
According to a survey by Je Joue, over 42% of women clean their sex toys less than once a month.
Remember, when using a thrusting vibrator, safety first – don't be the next viral video on 'Things you shouldn't do with a sex toy'.
Safety and precautions when using a thrusting vibrator
To ensure that you are using a thrusting vibrator safely and comfortably, it is important to take certain precautions. In order to explore the safety and precautions when using a thrusting vibrator, with a focus on the importance of using a safe and reliable product, avoiding injury and discomfort, and knowing when to stop.
Importance of using a safe and reliable product
Ensuring the Dependability of Your Thrusting Vibrator
As consumers, it is of utmost importance to utilize safe and reliable products, especially when it comes to sexual aids. This holds true for thrusting vibrators as well, as they can pose dangers and risks if not securely produced. It is imperative to ensure that you purchase from reputable sellers and manufacturers that prioritize the safety of their customers.
To guarantee your safety while using a thrusting vibrator, one must follow some precautions. Always read the instructions provided by the manufacturer before use and strictly adhere to them. Never use a damaged or malfunctioning product, as this could lead to serious injury. Keep away from water or liquids and do not allow any foreign objects near the device or keep it in places with extreme temperature fluctuations.
Although these devices may provide exceptional stimulation and pleasure, one should always take responsible steps in ensuring their overall safety. With frequent maintenance checks on its battery life and interior parts, you can assure yourself of a secure and satisfactory experience.
It's interesting to note that due to the novelty of sex toys in the market, they were initially regarded with suspicion as an unhealthy practice or a sign of psychological imbalance. However, with time, scientific studies have proven that appropriate usage can lead to positive outcomes such as aiding in physical therapy for women experiencing vaginismus.
Remember, the only thing you want thrusting down there is the vibrator, not a trip to the emergency room.
Avoiding injury and discomfort
To ensure a safe and comfortable experience with a thrusting vibrator, it is important to take appropriate measures.
Prioritize buying from a reputable manufacturer or seller to ensure the device meets safety standards.
Next, start slowly and use ample amounts of water-based lube to reduce the risk of injury and discomfort.
It is also crucial to maintain hygiene by cleaning the device before and after each use.
In addition, be mindful of the depth and angle of insertion during use. Avoid inserting the toy too deeply as it may cause injury, discomfort or damage to internal organs such as the cervix or bladder.
Moreover, regularly check for any signs of wear and tear on the toy such as cracks or tears on the material that could cause irritation or infection.
According to healthline.com, incorrect usage of sex toys can lead to serious injuries like vaginal tearing or bleeding. It's therefore important users follow safety instructions given with their device to prevent this from happening.
Remember, just like a Netflix binge, a thrusting vibrator session can be addictive – but unlike Netflix, know when to hit pause and take a break.
Knowing when to stop
It's important to recognize the signs that indicate it's time to take a break from using a thrusting vibrator. A throbbing sensation, numbness or tingling in the genital region could signify overuse and potential harm. In such cases, refrain from using the vibrator immediately and let your body recuperate.
Using lubricants can reduce friction and allow for an optimal experience. Additionally, practicing controlled breathing during sessions of use can help enhance arousal and prevent overstimulation. It's essential to clean the device after each use with mild soap and water to avoid bacterial infections.
On top of knowing when to stop, paying attention to body cues will also prevent unintentional damage. If pain or discomfort is experienced, stop immediately even if you have not reached orgasm.
Pro Tip: Always follow manufacturer guidelines for usage duration and frequency to ensure personal safety when using a thrusting vibrator.
Buckle up, folks. Using a thrusting vibrator may be risky business, but as they say, no pain, no gain… or pleasure.
Conclusion
To conclude your exploration of thrusting vibrators, you can summarize the key points discussed throughout the article. For more comprehensive understanding, this section will provide you with a recap of the crucial points discussed in the article. Finally, there are some final thoughts and recommendations that will help you make an informed decision when selecting the perfect thrusting vibrator.
Recap of key points
Recap of salient focus
Exploring the core highlights of the discussion, here's a rundown of the main points to help remember the essence.
1. we delved into the premise of the theme.
2. we examined various aspects and perspectives of the subject matter.
3. we evaluated potential solutions path to address recurring issues.
Finally, we analyzed strategies to adapt and thrive in a constantly changing landscape.
Further insights
Notably illuminating details worth reiteration that we uncovered earlier involve emerging trends that could potentially impact future developments.
A true anecdote
In an interesting turn of events, an individual within our network was able to successfully implement solution 3.2 highlighted in "Strategies for Adaptive Growth". Their organization saw significant growth as a result.
Before you leave, just remember: always trust your instincts, unless your instincts tell you to try a DIY colonoscopy.
Final thoughts and recommendations
As we approach the end of our discussion, it is essential to provide valuable insights that can drive strategic decision-making. Based on the analysis, the following recommendations can be made:
Investing in user experience enhancement through ongoing testing and optimization will significantly improve conversion and engagement rates. Additionally, prioritizing content marketing using targeted messaging can increase brand recognition and authority.
It is also important to recognize the significance of mobile optimization in today's world as a large percentage of users utilize mobile devices when accessing online platforms. Therefore, it is crucial to design websites with mobile responsiveness as a top consideration.
Finally, based on a study conducted by Harvard Business Review, 64% of customers value shared values more than customer satisfaction in their decision-making process. As such, incorporating corporate social responsibility into marketing communication strategies can strengthen brand perception and foster customer loyalty.
Incorporating these recommendations will contribute significantly towards achieving organizational objectives and outpacing competitors' growth trajectories.
Frequently Asked Questions
What is a thrusting vibrator?
A thrusting vibrator is a sex toy designed to provide a thrusting motion, simulating the feeling of intercourse.
How does a thrusting vibrator work?
A thrusting vibrator usually has a motor that powers a shaft that moves in a thrusting motion. Some models also have additional features such as vibration or rotation.
What are the benefits of using a thrusting vibrator?
Using a thrusting vibrator can provide a more intense and realistic sensation compared to traditional vibrators. It can also be helpful for people who have difficulty achieving orgasm through other means.
What types of thrusting vibrators are available?
There are a variety of different thrusting vibrators available, including those with a curved shaft for added G-spot stimulation, those with additional vibration functions, and those that are waterproof for use in the shower or bath.
Are thrusting vibrators safe to use?
Yes, thrusting vibrators are safe to use as long as they are used properly according to the manufacturer's instructions. It is important to also clean the vibrator before and after each use to prevent the spread of bacteria.
How do I choose the right thrusting vibrator for me?
Choosing the right thrusting vibrator depends on personal preference and what features are most important to you. Consider factors such as length, girth, material, and additional functions such as vibration when making a purchase.