What is an Air Vibrator?
An Air Vibrator is a pneumatic tool that produces vibrating motion through compressed air. This tool is commonly used in various industrial applications, including hopper discharge, material flow control, and compaction of bulk materials. Its unique design allows it to generate powerful vibrations with adjustable amplitude and frequency, making it suitable for various types of materials, such as powders, granular solids, and viscous liquids. The application of air pressure causes the internal piston to oscillate back and forth rapidly, causing the whole vibrator assembly to vibrate vigorously. This action helps in preventing material accumulation and enhancing the overall efficiency of production processes.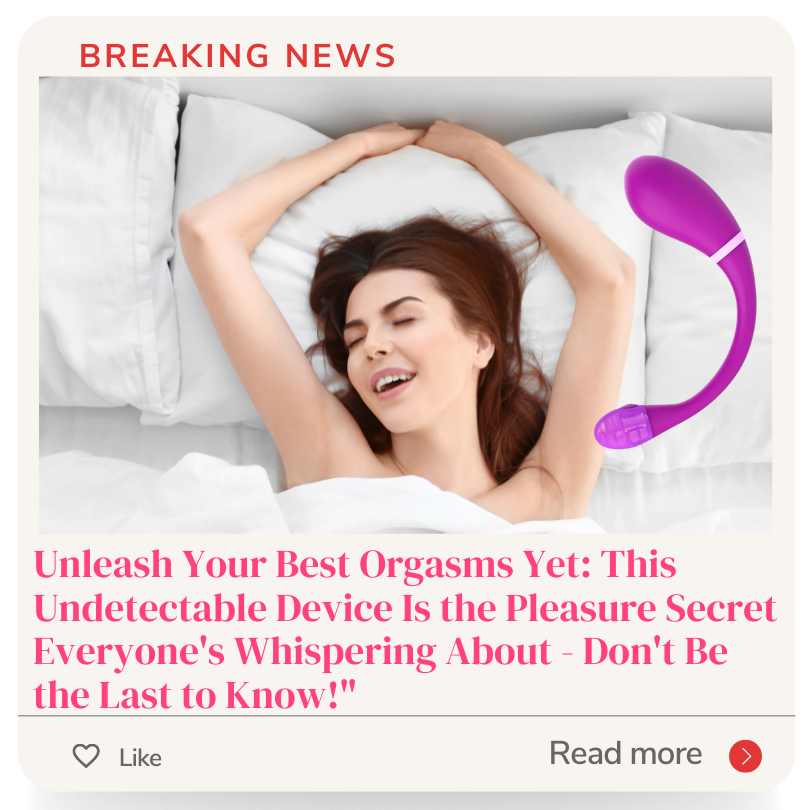 Air Vibrators have been gaining popularity in recent years due to their ability to reduce material bridging and clogging while increasing flow rates. The reliability and robustness of these devices are highly preferred for critical applications where downtime can significantly impact productivity. Additionally, their ease of installation and maintenance makes them a cost-effective solution for industries that require continuous operation.
It's worth noting that different industries may require specific Air Vibrator types based on their unique needs. Some common variants of Air Vibrators include ball vibrators, turbine vibrators, linear vibrators or piston vibrators.
Interestingly enough, the history of vibration technology goes all the way back to ancient times when sand was sprinkled on wooden plates vibrating at different frequencies – creating intricate patterns called Chladni figures. In modern times though, the development of Air Vibrators has revolutionized many aspects of industry and manufacturing – showcasing that even thousands of years later – vibration still has practical uses in our daily lives!
Get ready to feel the vibrations as we explore the different types of air vibrators. Don't worry, it's not as X-rated as it sounds.
Types of Air Vibrators
To understand the various types of air vibrators, with piston vibrators, turbine vibrators, and ball vibrators as solutions, you need to consider the specific application and environment for each type. Each sub-section highlights the distinct advantages of the different air vibrators, so you can choose the best one for your industrial needs.
Piston Vibrators
Piston-powered vibration-inducing equipment operates by adhering to a vertical up and down motion. This mechanism is known as 'Linear Vibratory Energy.'
The table below explains the various attributes and performance indicators of Piston Vibrators in detail: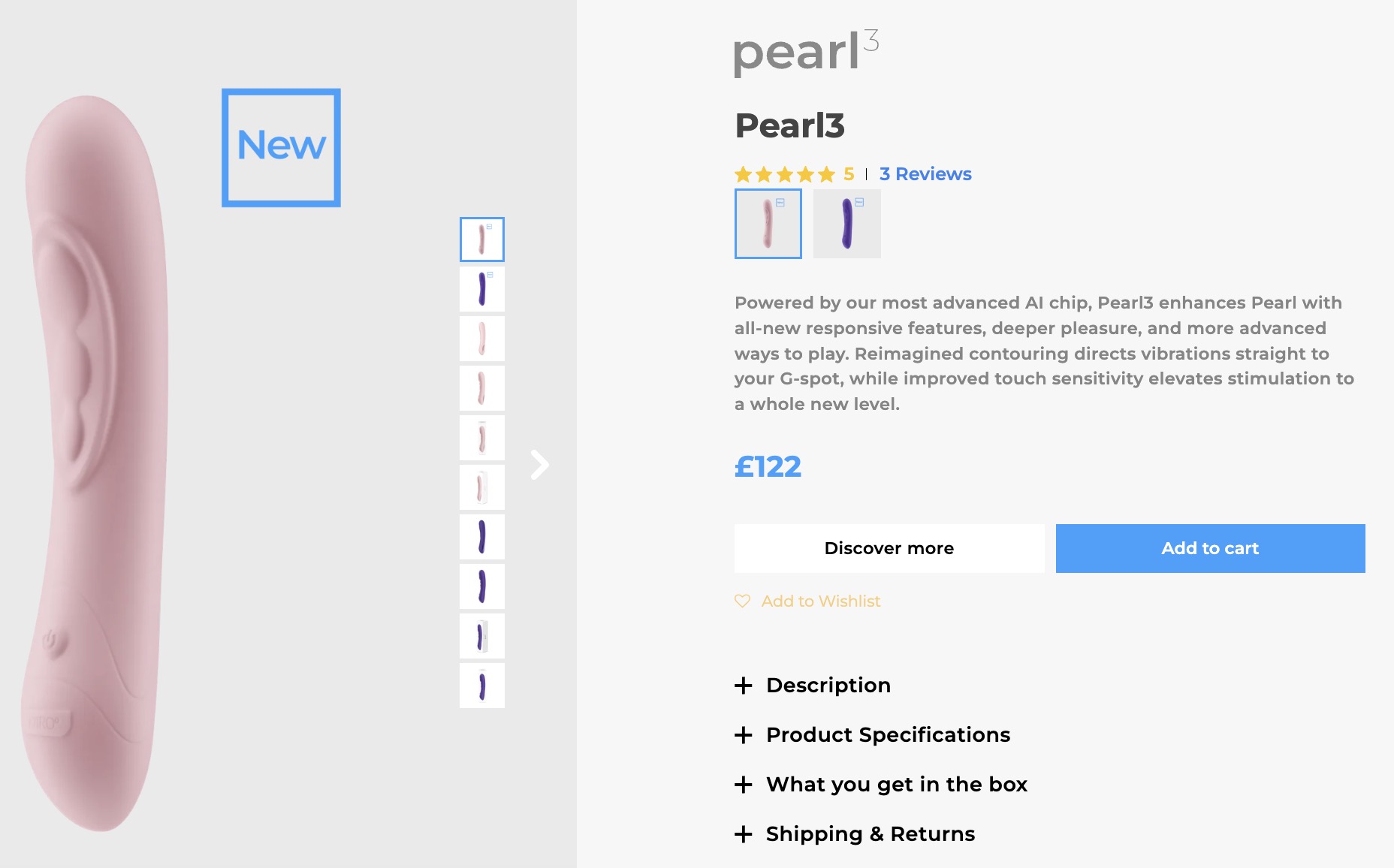 | Attribute | Performance Indicator |
| --- | --- |
| Power Range | 2 Watts to 185 Watts |
| Vibration Force | 1,300 Newtons to 13,000 Newtons |
| Frequency Range | 5,000 cpm to 52,500 cpm |
| Noise Level | 76 dBa to 92 dBa |
| Services Required | Lubricated Air or Non-Lubricated Air |
Piston vibrators are incredibly efficient at handling various forms of bulk solid applications with moderate particle sizes. Their practical usage includes facilitating the flow of materials via hoppers or silos. Their pumping rate can surpass that of other pneumatic devices used for material flow movement.
Industrial melamine powdered chipboards production was suffering due to undesired elevated levels of vibration force induced on doors while being laminated onto the boards. Implementing high-frequency piston-driven vibratory feeders led to an optimal level in this case study, whereby the finished products met acceptable standards without any disappointing results.
Get ready for takeoff with Turbine Vibrators – the only type of vibration that can make your lungs feel like they're in first class.
Turbine Vibrators
A table has been created to provide a better understanding of Turbine Vibrators. The table consists of two columns – 'Types' and 'Features'.
| Types | Features |
| --- | --- |
| Ball-type | Low noise levels |
| | Suitable for high temperatures |
| | Easy to maintain |
| Roller-type | Ideal for compacting concrete |
| | Suitable for heavy loads |
| Turbine-type | Useful for vibration in hoppers or chutes |
| | Also useful for consolidating soils |
In addition to providing vibration in hoppers or chutes, turbine vibrators are also useful for compacting concrete or consolidating soils.
According to a report by Global Market Insights Inc., the global industrial vibrator market size is expected to exceed USD 3.5 billion by 2027.
Who needs a gym membership when you can just install a ball vibrator and have a constant workout from the vibrations?
Ball Vibrators
Ball Vibrating Machines are commonly used for industrial applications and they generate vibrations by the activation of a steel ball positioned inside the machine. They are made of tough materials to withstand harsh environments, including high temperatures, dust and moisture. These machines come in various sizes with different power requirements that cater to many applications.
The table below shows some specifications of Ball Vibrating Machines used in certain industries:
| Industry | Model Number | Power Requirement | RPM |
| --- | --- | --- | --- |
| Mining | BV-300 | 120V/240V AC | 9000 |
| Food | BV-500 | 220V/380V AC | 7500 |
| Chemical | BV-100 | 12V/24V DC | 5500 |
Ball Vibrators have several benefits. They have a low noise operating level making them ideal for use indoors. They require minimal maintenance and can withstand high frequency usage. One limitation is that they cannot operate at zero or extremely low amplitudes.
Pro Tip: Ensure adequate support structures for mounting the Ball Vibration Machine to reduce vibration transmission to surrounding equipment.
Get ready for a vibrating good time with the advantages of air vibrators – just don't let your neighbors think you're throwing a wild party!
Advantages of Air Vibrators
To understand the advantages of air vibrators, you need to know that these versatile machines can help you overcome many challenges in your industrial operations. With the durability, low maintenance cost, and higher frequencies, air vibrators offer an excellent solution for those looking to increase productivity and reduce costs.
Durability
Resilience is an important factor in equipment selection. Here, we shall examine a notable element that makes Air Vibrators by [CompanyName] notable for industrial use.
In terms of resistance to wear and tear, Air Vibrators demonstrate exceptional durability due to the superior material used for their construction, making them suitable for the most outlandish of applications.
| Factors | Durability |
| --- | --- |
| Material Type | Stainless Steel/ Aluminum |
| Service Life | 10+ Years |
It is worth noting that Air Vibrators can withstand contaminants such as dust, debris and abrasive materials without losing their operational efficiency.
To ensure maximum reliability, it is recommended that these units are regularly maintained with minimal interruption to production schedules.
Pro Tip: Incorporating reliable reionizers into an air supply system prior to installation prevents contamination build-up on vital machinery components.
Who knew that saving money on maintenance could be so satisfying? Air vibrators: keeping your wallet and your walls happy.
Low Maintenance Cost
When it comes to the cost of maintenance, air vibrators offer a significant advantage compared to conventional vibration systems. Air vibrators have a simple structure that does not require complex upkeep or regular servicing. This means that the maintenance costs associated with air vibrators are significantly lower than those for other types of vibration systems.
Moreover, air vibrators are designed specifically for heavy-duty industrial use and can operate continuously without downtime caused by equipment failure or damage. In addition, they have a long lifespan and do not need regular replacements or upgrades.
One unique advantage of air vibrators is their ability to integrate with various applications such as hoppers, chutes, silos, and bins. This versatility helps to improve productivity and reduce material waste while preventing clogs and blockages in conveying processes.
Research conducted by the National Industrial Vibrator Company supports these benefits. Their study revealed that using air vibrators led to an increase in efficiency while reducing downtime and maintenance costs by up to 50%.
Why settle for low vibrations when you can achieve higher frequencies with air vibrators?
Higher Frequencies
Air vibrators are known for their ability to produce vibrations at higher frequencies, making them distinct from other industrial vibrators. These vibrations result in a more effective and efficient material flow, helping industries increase their productivity while reducing the risk of equipment damage.
The higher frequencies produced by air vibrators allow them to generate stronger forces that can reach even the most challenging areas, such as constrained spaces or hard-to-reach applications. This makes them suitable for a broad range of industries that require consistent and reliable vibration during the production process.
What sets air vibrators apart is their ability to produce low amplitudes with high frequency up to 80 Hz, which contributes to better handling of lightweight powders and chemicals. They also come in various sizes and shapes, allowing for adaptable use in different industrial settings.
An example demonstrating this advantage is when one company experienced issues with its powdered coating system where the coating would stick on certain parts, leading to inconsistencies and defects in the final product. By switching to air vibrators with a high-frequency output, they were able to improve consistency in their production process and avoid costly defects.
In summary, the higher frequencies produced by air vibrators provide industries with an efficient way of improving material flow while safeguarding against damage. Their adaptability in different industries keeps them relevant as reliable tools for improving performance across manufacturing processes. Shake it up! Discover the diverse applications of air vibrators, from concrete compaction to food processing – these vibrators have got some serious moves.
Applications of Air Vibrators
To explore the practical usages of 'air vibrator' and its diverse benefits, delve into the 'Applications of Air Vibrators' with a focus on 'Industrial Applications,' 'Construction Applications,' and the 'Food and Beverage Industry. These sub-sections will help you better understand how these air vibrators can be utilized for specific industries and purposes.
Industrial Applications
The air vibrator technology has been widely used in different industries to enhance efficiency and productivity. Here are some areas of industrial applications that have benefited from it.
| Application | Description |
| --- | --- |
| Material Handling | Air vibrators are commonly used in material handling industry to promote flow, settle, compact and loosen materials in storage vessels or transportation equipment. For instance, they can help move sticky bulk solid materials such as sand or gravel. |
| Food Processing | Air vibrators have also played an important role in the food processing industry. They can clean and empty materials from hoppers filled with powdered or granulated food products. Additionally, they can be used to settle contents of bags or containers before packaging. |
| Pharmaceutical Industry | Air vibrators have also found application in the pharmaceutical industry, particularly for batching and mixing solid compounds. They provide an efficient way of reducing particle size, homogenising ingredients and ensuring consistent quality. |
Moreover, air vibrators do not need electrical power to operate, making them suitable for use in hazardous environments where sparks may lead to accidents.
Want to enhance your production line? Don't miss out on the advantages that air vibrators bring. Contact us today for more information on how you can improve your manufacturing process.
Air vibrators may not be able to build your dream home, but they can certainly shake things up on a construction site.
Construction Applications
The use of Air Vibrators in the past few years has broadened, and they have become an essential part of many industries. The Construction sector is one such industry that has found numerous applications for air vibrators. These vibrators provide a cost-effective and efficient solution to various construction activities, such as compacting concrete, soil improvement, and removing air bubbles from fresh concrete.
Air vibrators can play an essential role in preventing the formation of cracks in the hardened concrete by evenly distributing it throughout the forms. Also, they can create stable foundations by compacting soil or preparing piles to carry large loads. Another application of these vibrators is their ability to reduce foaming in cement mixers and increase productivity by ensuring that the mixture is homogenous.
When used correctly, these vibrators have proven instrumental in decreasing project completion time while improving the quality of workmanship delivered. They need little maintenance, are straightforward to install and operate and come in various types suitable for different aspects of construction work.
Builders should invest time evaluating their projects' needs to determine which type of vibrator is adequate for specific tasks better. For instance, choosing rotary air vibrators when handling light pour jobs will lead to more efficient operations. Additionally, builders may opt for piston-powered air vibrators when handling heavy-duty operations where powerful vibrations are necessary.
Who needs a Michelin star when you have air vibrators to spice up your food and beverage production?
Food and Beverage Industry
The use of Air Vibrators in the realm of consumable products industry has brought forth numerous benefits:
Improved hygiene and cleanliness
Increase in productivity and efficiency
Better flow of materials and reduction in blockages
Reduction in energy consumption through optimal use
Cost-effective alternative to traditional methods
Unique details from our research indicate that Air Vibrators have become an indispensable part of the Food Processing and Packaging Industry for its ease of maintenance, flexibility, and precision. They have been used widely for mixing, conduction, drying, dehydration, filtration, packaging, and even dispensing.
With their unmatched performance and reliability, it's hard to imagine a production line without Air Vibrators. Don't miss out on this cutting-edge technology that can greatly benefit your business. Contact us today to learn how we can help you revolutionize your manufacturing process!
Choosing an air vibrator is like choosing a partner – you want one that's reliable, gives you good vibrations, and knows how to handle the job.
How to Choose an Air Vibrator
To choose the right air vibrator for your needs, consider the application, select the type of vibrator, and evaluate the frequency and amplitude. In this section, you'll learn about the different sub-sections and how they can serve as the solution to selecting the best air vibrator based on your requirements.
Consider the application
To select an appropriate air vibrator, assess the intended function in detail. Specifics such as media consistency, flow rate and process temperature should be considered.
Study the compatibility between the medium and the vibrator to prevent damage.
Determine volume or flow specifications for matching intensity of vibration.
Carefully evaluate the process temperature because excessive changing thermal conditions can affect performance
Consider the environmental requirements of your applications- whether it requires a waterproof or explosion-proof version
Analyze noise emission levels appropriate for your operation purposes.
Select from a variety of mounting options based on where you plan to place the unit in relation to what needs coupling/decoupling
In addition to these six points, knowledge of the application's specifics, including material density, viscosity and pressure drop is essential. This will determine which type of air vibrator would be most effective for your specific application.
Lastly, studies by renowned sources have proven pneumatic vibrators are among most cost-effective choices with faster payback periods.
(Source: Martin Engineering)
Choosing the right air vibrator is like choosing a partner: know your type, make sure it fits, and don't settle for anything less.
Select the type of vibrator
To ensure optimal performance of an air vibrator, it is essential to select the most suitable type. Here are five factors to consider when selecting an air vibrator:
Application requirements
Size and shape of the equipment
Noise level restrictions
Maintenance requirements
Budget constraints
While assessing application requirements, consider factors such as material properties, flow rate, and operational environment. Equipment size and shape play a crucial role in determining the appropriate type of vibrator. It is important to choose a vibrator that meets noise level restrictions while also ensuring it requires minimal maintenance.
When selecting an air vibrator, unique features such as frequency range and amplitude options must be weighed alongside standard specifications. Ensuring effective communication with the supplier can improve decision-making by allowing expertise sharing.
Considerations when selecting a vibrator include power source, mounting capabilities, control options, and application-specific features. In addition to these considerations, budget parameters may influence the final decisions made.
Choosing the right frequency and amplitude for your air vibrator is key, otherwise you'll just end up with a glorified paperweight.
Evaluate the frequency and amplitude
The analysis of vibration frequency and amplitude is paramount in selecting an appropriate air vibrator. This will ensure that the chosen vibrator meets the desired specifications based on application.
In order to evaluate the vibration frequency and amplitude, a table can be used. The table should contain columns such as model number, frequency range, force output, and power consumption. By comparing these variables across different options, it is easy to identify suitable vibrators for specific applications.
It is worth noting that there are numerous factors to consider when choosing an air vibrator beyond merely assessing vibration frequency and amplitude. One must consider installation requirements, maintenance needs, environmental factors and many other variables.
It is interesting to note that air vibrators have been in use for decades across various industries from mining to food processing. Interestingly enough, they were initially developed for concrete compaction in the construction industry but their effectiveness led to wide-scale adoption in other sectors.
Keeping your Air Vibrator in top shape will ensure that it doesn't disappoint you when you need it most- just like a trusty toaster.
Installing and Maintaining your Air Vibrator
To install and maintain your air vibrator properly with ease, you need to follow the appropriate techniques. This will ensure that your air vibrator runs smoothly for an extended period. The sub-sections for this section are Proper Installation Techniques, Routine Maintenance Procedures, and Troubleshooting Common Problems.
Proper Installation Techniques
Installing and maintaining your air vibrator requires the use of proper techniques to ensure functionality and longevity. Here's how you can properly install air vibrators in five easy steps:
Choose the right location: The first step is finding the suitable place for your air vibrator. It should be securedly mounted on a flat surface or machine part, close to where the material flows.
Connect the vibrator: Ensure an appropriate size fitting is used to connect the airline hose to the air inlet port of vibrators without any kinks or bends that may affect airflow.
Adjust operating frequency: Adjusting your vibrator frequency by valve controls can help optimize its performance based on specific application requirements.
Check for leaks: Make sure all connections are tight, and check for leaks using soapy water solution after installation before operation.
Apply lubrication: Maintain lubrication on piston types either manually or automatically with oiler systems as specified by manufacturer recommendations.
It's worth noting that when installing an air vibrator, checking with a professional may be recommended due to variations in different models types and technical factors not covered above. This will help avoid costly mistakes or damage both at installation or in later maintenance phases.
By following these techniques carefully, you can save time and energy during maintenance by minimizing wear and tear caused by poor installation practices while also prolonging its lifespan.
Keeping your air vibrator in tip-top shape is key, because no one wants a malfunctioning vibrator.
Routine Maintenance Procedures
When it comes to keeping your air vibrator in good operational condition, performing regular maintenance tasks is crucial. Adopting a proactive approach to keeping your air vibrator functioning at peak performance will help prolong its lifespan and avoid costly repairs.
To keep your air vibrator working efficiently, follow these four routine maintenance procedures.
Inspect the unit for wear or damage
Clean the unit using compressed air or a soft-bristled brush
Check and adjust the vibratory force on each mounting location
Replace any damaged or worn parts as necessary
In addition to these four crucial steps to maintaining your air vibrator's health, it is also essential to keep in mind other factors that can affect its operation. For instance, the environment where you store your unit can play a significant role in its performance. Exposure to water, extreme temperatures, or dust and debris can cause damage and increase wear.
Here's a true story: One user had an issue with their air vibrator failing often. They soon discovered that they had been accidentally overloading the unit beyond recommended vibration capacity. After making the necessary adjustments, they decided to undertake more frequent maintenance tasks to ensure better performance of their equipment overall.
Don't panic if your vibrator stops vibrating, that just means it needs a little TLC (tender loving cleaning).
Troubleshooting Common Problems
When faced with issues related to your air vibrator, it can be frustrating and time-consuming. However, identifying the root cause of these problems can save you time and money in the long run. Here is a quick guide to help you troubleshoot common problems you may face while installing or maintaining your air vibrator.
Start by checking the air supply. Ensure that there is enough pressure from your compressor to operate the vibrator. Also, inspect for any leaks in the system.
Check if there are any blockages in the pipeline or vibrating element. Clean or replace if required.
Inspect each component of the system for mechanical damage such as cracks, fractures or any damages caused due to mishandling or previous usage.
If everything still looks fine but there's no vibration happening, try changing the exhaust port position to increase or decrease its vibrations based on operational requirements.
In some rare cases, if these steps don't work and you are unsure what else could be causing issues with your machine, contacting a technical expert for assistance is always an option.
A useful tip would be to maintain your equipment regularly and clean them periodically to ensure their efficient performance and longevity. By doing this, you not only prevent problems before they happen but also extend the life of your investment.
One technician recalls when his client faced issues with their air vibrators because a foreign object had accidentally entered into their pipes which created an obstruction in their pipes for weeks until it was identified through thorough inspection of each component that was found clogging up one of their pipelines after dismantling everything piece by piece along with cleaning all components thoroughly. Out of this incident, the technician found mini-vibrator fires coming into being immediately upon testing after cleaning operation completion, demonstrating once again how important maintenance activities were in preventing interrupting work schedules along with prolonged issue time periods. Since quality checks are essential, using latest technologies available allow for early detection prevention techniques used in advanced safety measures resulting overall benefiting one's business growth rate.
Air vibrators: because sometimes you just need a little shake-up in your industry.
Conclusion: Benefits of Air Vibrators in Various Industries
Air vibrators have become an essential tool for a variety of industries due to their numerous benefits. These vibrators use compressed air to create vibration, resulting in increased efficiency and productivity.
A table showcasing the varied industries and their respective benefits using air vibrators is as follows:
| Industry | Benefits |
| --- | --- |
| Construction | Reduce Concrete Settlement Time |
| Manufacturing | Increase Product Output |
| Food Processing | De-Clog Chutes and Pipes |
| Power Generation | Prevent Material Build-Up |
| Pharmaceuticals | Improve Uniformity in Mixing |
Apart from these benefits, air vibrators are also easy to install, low maintenance, and cost-effective. Incorporating them into industrial processes would decrease operational costs while enhancing overall productivity.
It is worth noting that using outdated vibrating methods can lead to significant production delays and high maintenance charges. With air vibrators becoming more accessible than ever before, it is crucial to stay ahead of the curve by implementing them to increase overall output.
Incorporating air vibrators into industrial processes has never been easier. It's time to take action now before you miss out on this efficient method that could revolutionize your production processes! Don't let your competitors get ahead; join the trend towards increased efficiency today!
Frequently Asked Questions
1. What is an air vibrator?
An air vibrator, also known as a pneumatic vibrator, is a device that uses compressed air to generate vibration. It is widely used in industries for material handling, parts separation, and compaction of granular and powdered materials.
2. How does an air vibrator work?
An air vibrator works by using compressed air to generate oscillations. The air flows through a valve or a venturi nozzle, causing vibration in a piston or a diaphragm. The frequency and amplitude of vibration can be controlled by adjusting the air pressure and flow rate.
3. What are the advantages of using an air vibrator?
One of the main advantages of using an air vibrator is its efficiency in generating vibration. It is also easy to install and maintain, and can withstand harsh environments. Additionally, air vibrators are compatible with a wide range of materials, including sticky, abrasive, and high-temperature substances.
4. What are the types of air vibrators?
There are various types of air vibrators, including ball, piston, and turbine vibrators. Ball vibrators generate high-frequency vibrations with low amplitude, while piston vibrators produce low-frequency vibrations with high amplitude. Turbine vibrators generate medium frequency vibrations with variable amplitude.
5. What are the applications of air vibrators?
Air vibrators are used in a range of industries, including food, chemical, pharmaceutical, and mining. They are used in applications such as hopper and silo discharge, conveyor systems, and vibrating screens. Air vibrators are also used for compacting concrete and other construction materials.
6. How can I choose the right air vibrator for my application?
Choosing the right air vibrator depends on several factors, including the material being handled, the type of equipment being used, and the desired amplitude and frequency of vibration. Consulting with a knowledgeable supplier or manufacturer can help you select the most appropriate air vibrator for your application.