Reasons why people use vibrators in public
To explore the reasons why people use vibrators in public for sexual pleasure, power dynamics and exhibitionism, and experimentation and exploration, we must delve into the complexities of human sexuality and behavior. Everyone's motivations are unique, but these are some common themes that arise when it comes to using vibrators in public.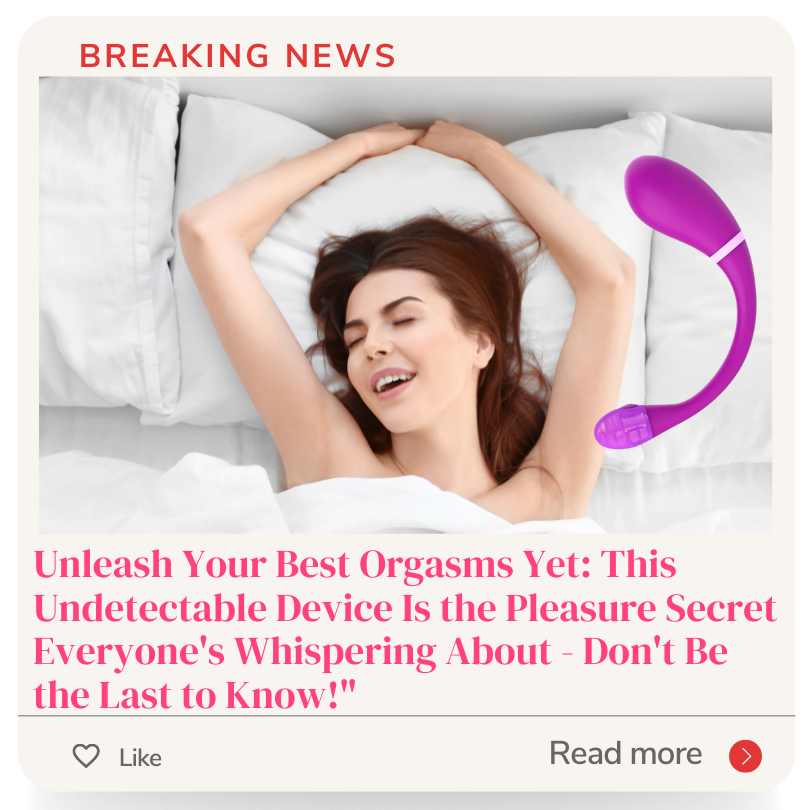 Sexual pleasure
For many people, exploring their sexuality and experiencing sexual pleasure is an important part of their identity. Vibrators can be a tool for achieving sexual pleasure, and many people choose to use them in private or public settings for this reason.
Using a vibrator in public can create a thrilling sense of risk and excitement that some individuals enjoy. The possibility of being caught or seen can add an extra rush to the experience, making it even more pleasurable.
In addition to enhancing sexual pleasure, using vibrators in public may also serve as a form of empowerment for some individuals. By taking control of their own sexual experiences and desires, they may feel more confident and self-assured.
It's important to note that using vibrators in public should always be done responsibly and with consideration for others. Suggestions for safely enjoying this activity include choosing discreet devices with quiet motors, avoiding crowded areas where accidental exposure could occur, and respecting boundaries if someone expresses discomfort with the situation.
There's no better way to assert your dominance in public than with a powerful vibrator and a subtle smirk.
Power dynamics and exhibitionism
Public use of vibrators often involves power dynamics and exhibitionism, wherein individuals feel a sense of control and thrill due to their ability to pleasure themselves in public spaces. This could stem from the desire for attention or the need to break social norms.
The act of using a vibrator in public can serve as a form of self-expression while challenging societal expectations of sexuality. It allows individuals to explore their sexual desires and preferences without fear of judgement from others.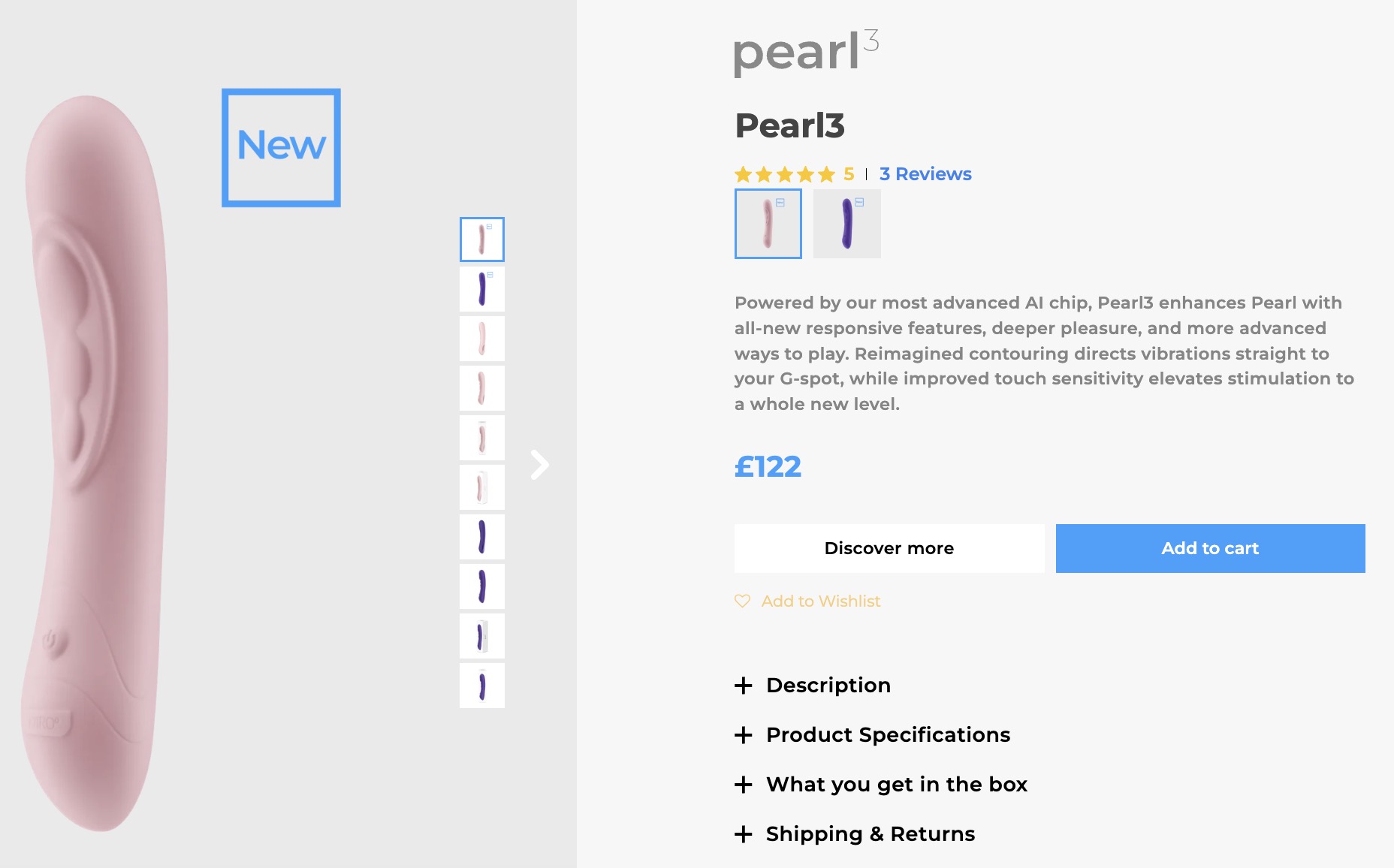 Moreover, power dynamics can also come into play when engaging in consensual public play with a partner. The use of vibrators can heighten feelings of domination and submission, leading to a more fulfilling sexual experience for both parties involved.
It is noteworthy that some individuals may indulge in public masturbation or use vibrators in inappropriate settings without consent from others around them, which can lead to serious legal consequences and harm towards others' comfort levels.
If you have the desire to engage in public play or experiment with sex toys outside your home, it's important to consider ethical and consensual boundaries for yourself and those around you. Remember that being respectful towards others' boundaries is crucial in any sexual encounter.
Exploring new territories has never been more thrilling, especially when your vibrator is the perfect travel companion.
Experimentation and exploration
Many individuals use vibrators in public settings to explore and experiment with their sexuality. The desire for novel experiences, the thrill of public stimulation, and the possibility of being caught can be motivating factors. Additionally, public use can be a way to challenge societal taboos and norms surrounding masturbation and female sexuality.
Individuals may also use vibrators in public as a way to reclaim their bodies and assert sexual agency. For some, it may be about embracing exhibitionism or feeling more confident in expressing their desires. Using vibrators in public can also offer a sense of anonymity and detachment from personal relationships.
Furthermore, using a vibrator in public can provide physical pleasure beyond psychological benefits. Some individuals may find that the vibration helps alleviate stress or anxiety while providing a powerful sexual release.
If considering using a vibrator in public, it is important to prioritize safety and respect for others. Opt for quieter models or use them in discreet ways to avoid drawing unwanted attention. Take caution when utilizing high-risk environments such as crowded spaces or workplaces.
Ultimately, there are many reasons why someone may choose to utilize a vibrator in public. It is important to remember that this decision should always be made consensually, with respect for oneself and others involved.
When it comes to using a vibrator in public, the only thing riskier than getting caught is accidentally hitting the wrong button and causing a scene.
Risks and precautions to consider when using a vibrator in public
To ensure your safety and well-being when using a vibrator in public, it is crucial to be aware of the risks and precautions. In order to tackle the potential risks, legal considerations, health and safety concerns, and potential social consequences are the solutions to consider. In this section, we'll cover these sub-sections to help you make informed decisions about using vibrators in public.
Legal considerations
Public vibrator use entails various legal considerations that require utmost adherence to prevent any violation of laws. It is vital to be cautious of the cultural, social and traditional norms surrounding public places. Inappropriate vibrator use can lead to legal charges such as indecency or public lewdness.
To avoid harsh consequences, it is advisable to confirm consent to engage in sexual acts with a partner before vibrating. Also, one should ensure the privacy of their actions by choosing secluded areas away from other people's sightlines. Failure to adhere to these legal considerations can result in severe legal repercussions and lasting damage to one's reputation.
It is imperative for individuals using vibrators in public to understand the risks that come with such actions apart from legal considerations. Potential risks could include embarrassment, harassment from strangers as well as possible confrontations with the police or law enforcement authorities.
Suppressing the urge for an orgasm and giving into societal pressure may pose immense challenges when people find themselves in public environments. However, these risks are not worth taking on given the consequences involved in contravention of laws regarding public behavior. Remember, protecting oneself must always come first while navigating through society's standards concerning sexual conduct.
If the buzzing sound of your vibrator attracts the attention of the TSA, just tell them it's your personal massager for back pain…and hope they don't ask to see your medical records.
Health and safety concerns
Using a vibrator in public poses several health and safety considerations that should not be overlooked. Vibrators can cause overstimulation, which can lead to genital discomfort or injury. Additionally, frequent use of vibrators can decrease the sensitivity of genital nerves over time, which may affect sexual pleasure. It is essential to take breaks while using vibrators and avoid applying too much pressure on sensitive parts, especially when using them in public.
Moreover, the type of vibrator used also matters as some designs may pose additional risks such as trapping pubic hair or causing allergic reactions. Users should always go for quality and body-safe vibrators, ensuring they are clean and adequately charged before use. Using lubricants can also prevent any discomfort that may arise from friction during use.
It's important to consider these risks seriously if you plan on using your vibrator in public. Avoid embarrassment by choosing a quieter vibrator and practice discretion while placing it properly to avoid accidental exposure. Remember safety first always; do not disregard your well-being for momentary gratification.
Don't let fear stop you from exploring this aspect of your sexuality, but remember there are potential consequences if proper measures aren't taken seriously while exploring your arousal levels in open environments. Stay safe by following the above guidelines for health, hygiene, and overall wellbeing.
You might attract a crowd, but it's probably not the kind of attention you were hoping for.
Potential social consequences
It is important to consider social implications when using a vibrator in public settings. Not only could it draw unwanted attention, but it also goes against societal norms and values. This behavior may be seen as inappropriate or offensive to those around you.
Moreover, using a vibrator in public also poses a risk of legal consequences. Depending on the location, using a sex toy in public may be considered indecent exposure or even a criminal act. It is important to research and understand local laws and regulations before engaging in this behavior.
In addition, it is crucial to consider the privacy of others when using a vibrator in public spaces such as restrooms or changing rooms. The sound and vibrations from the device may disturb or offend those nearby, causing discomfort or embarrassment.
One individual found herself in an uncomfortable situation when she decided to use her vibrator in a movie theater without considering those around her. She was asked to leave by theater staff and received negative feedback from other patrons. This serves as a reminder that it is vital to be cautious when using vibrators in public spaces.
When it comes to using a vibrator in public, remember: discretion is key, but so is having fresh batteries.
Tips for using a vibrator in public
To master the art of using a vibrator in public with confidence and discretion, you need to know how to choose the right vibrator, conceal it perfectly, and find the right location. This section on "Tips for using a vibrator in public" in "vibrator in public" article will provide you with solutions that will make your public vibrator experience enjoyable and safe.
Choosing the right vibrator
When selecting an appropriate massager, it is essential to take into account various factors that would enhance its overall efficacy and user experience. Here are some tips for optimizing your selection process:
Opt for a vibrator with the correct dimensions to suit your preferences.
Consider the texture of the device's exterior, opting for comfortable materials that enable you to massage comfortably.
Decide on features that align with your desires such as strength, shape and size.
It is also critical to note the power output of these electrical devices, which often correlate to their stamina and potency. Therefore, be sure to select an appropriate design that caters for an extended battery life without compromising the quality of sensation.
Finally, before making a purchase decision consider reading reviews by other users who have tried and tested these devices. From product safety information to recommendations on managing vibration profiles, seeking further insights from professionals in this field can positively impact your decision-making process.
With the right tools in hand, using massagers in public can turn out into a pleasant and satisfying experience. Remember that each experience is personal; find what works better for you personally!
Who needs a purse when you have a vibrator that doubles as a pocket rocket?
Concealing the vibrator
Keeping your pleasure discreet while using a vibrator in public settings can be challenging. It is important to hide the device in plain sight, ensuring it is not visible to others. Use clothing with pockets or discreet designs like a backpack or purse for concealment.
When choosing where to place your vibrator, select areas that are not visible to others and will provide you with privacy. Don't make it too obvious or noticeable by keeping it against your body and avoid placing it in tight spaces. Be aware of your surroundings, and if other people are too close, move away politely.
To increase your privacy while using a vibrator in public, consider using noise cancelling earbuds. This will help prevent any sound from being heard by anyone nearby and provide further comfort.
Enjoying intimate moments in public can be exhilarating; however, do keep in mind that discretion is key to avoid drawing unwanted attention. With the right approach and location choice, you can indulge yourself without being discovered by others.
Remember, it's all about location, location, location – just like in real estate, but with a lot more buzzing.
Finding the right location
Selecting an appropriate spot to utilize a vibrator discreetly is crucial. The location ought to be private, ideally quiet, and not bustling with activity to avoid drawing attention. Look for hidden places like restrooms or alcoves that can offer enough security and a low risk of being discovered.
Once the location has been picked, make sure to take stock of the surrounding environment, including any movement of people or sounds that may give away secretive activities. If significant movements are observed, it's best to wait until the commotion subsides.
It's also essential to check if there are any surveillance cameras in the area that might catch you in the act. While camera positioning can be tricky sometimes, be mindful of both obvious and hidden camera locations.
When in public places with legal restrictions on such acts, ensure that there is no possibility of running into law enforcement officials who might question and detain you.
Pro Tip: Using vibrators while in crowded areas or heavy traffic scenarios is not recommended as this may lead to undue attention or cause disruptions affecting other individuals' welfare.
"I thought using a vibrator in public was risky, until I saw my grandma pull one out during church."
Stories and experiences of using a vibrator in public
To explore various experiences and stories of using a vibrator in public, you'll find three sub-sections in this section: positive experiences, negative experiences, and lessons learned. Each of these subsections provides insights into the challenges and opportunities of using a vibrator in public, sharing unique perspectives and outcomes.
Positive experiences
The Pleasurable Outcomes of Using a Vibrator in Public
Using a vibrator in public may have its taboo associations, but it can also create enjoyable experiences for many individuals. Women reported heightened sexual arousal, increased expressiveness of sexuality and an empowering sense of control when using a vibrator outside the bedroom. The discreet nature of these toys makes them great for use in various places like work, schools and public transport.
One user shared how the experience made her more confident and assertive, as she felt like she had a secret that nobody else knew but added to her self-awareness. Another commented on the fun she had with her partner while using it during their regular strolls around the neighbourhood.
It is worth noting that there are some potential risks associated with using vibrators in public, such as legalities or invasion of privacy. However, by taking appropriate measures to ensure privacy and discretion, one can reap the rewards of such pleasurable adventures.
"Using a vibrator in public is a risky endeavor…unless you're into the whole 'getting arrested' thing."
Negative experiences
This section delves into the not-so-pleasant experiences of utilizing a vibrator in public spaces.
Feeling uneasy and anxious due to fear of being discovered.
Experiencing discomfort and shame because of societal judgments.
Getting caught by people who object to such behavior leading to humiliation and public embarrassment.
Being subjected to unwanted attention by strangers who may want to strike up a conversation about the situation.
Facing the risk of getting arrested or charged with indecent exposure or other legal violations.
Suffering from paranoia due to high levels of stress, anxiety, and tension while trying to remain undetected in public settings.
Aside from these issues, there are additional negative consequences that those using vibrators in public environments might face. Individuals may encounter unexpected physical sensations or discomfort, such as irritation, numbness, or even pain. Moreover, the prospect of malfunction may be concerning as well since malfunctioning devices can cause unwarranted noise which could lead strangers to catch on.
According to research completed by The Journal of Sex Research, people who use sexual aids experience numerous benefits such as increased self-awareness and exploratory sense in their sex lives.
Using a vibrator in public may be thrilling, but the biggest lesson learned is to always check the batteries beforehand.
Lessons learned
Exploring Public Vibrator Usage: Insights on Best Practices
It is essential to highlight the insights derived from using vibrators in public places safely. The experiences shared provide useful information that can be beneficial to individuals who are new to this kind of play.
It's paramount always to prioritize personal safety, consent, and self-awareness when using toys in public settings. It's crucial to note that the laws surrounding sexting or public indecency can vary depending on the region.
Additional emphasis should be placed on considering environmental factors; too bright lighting and crowded spaces increase the chances of being caught. Choosing quiet or controlled areas where less attention will be attracted helps ensure a more successful and discrete experience.
Takeaway ideas and practical steps provided by real-life accounts are essential resources for anyone exploring new erotic territory. Be sure to research appropriate measures thoroughly before trying them yourself!
Don't miss out on exciting experiences shared by others! With caution and care, there's no harm in expanding your sexual repertoire in daring ways.
Why bother with public sex when you can just take a vibrating friend along for the ride wherever you go?
Alternatives for public sexual pleasure
To satisfy your sexual cravings in public without causing disturbance, you need alternative methods. For this purpose, "Alternatives for public sexual pleasure" with "Mutual masturbation, Sexting and phone sex, Virtual reality and interactive sex toys" as solution, can come in handy. These sub-sections will help you find ways to satisfy your sexual urges without putting yourself or others at risk.
Mutual masturbation
Exploring self-pleasure with a partner is a common practice. When two or more individuals stimulate themselves in the presence of each other, it is referred to as co-masturbation. This activity can enhance intimacy and sexual gratification by exploring individual desires and fantasies in a safe space. Communicating boundaries, preferences, and expectations prior to engaging in this activity is crucial for its success.
Co-masturbation can be practiced through various mediums such as phone sex, video calls, or physical proximity. In-person interactions may involve shared physical touch or penetration using sex toys simultaneously. Exploring mutual masturbation can not only establish trust and understanding between partners but also allow for exploration of one's own body and desires.
It is important to note that mutual masturbation should only be sought with willing partners who have given explicit consent. Rushing into this activity without proper communication can lead to misunderstandings or discomfort. By respecting personal boundaries and exploring desires together, individuals can experience heightened pleasure in their sexual experiences.
Do not let fear hold you back from discovering new aspects of your sexuality within the bounds of consent and safety. Mutual masturbation provides an opportunity for improved intimacy, communication, and understanding between partners while elevating sexual gratification.
Who needs physical touch when you can have virtual pleasure with just a few taps and moans?
Sexting and phone sex
The digital era and technology advancements have led to various sexual gratifications, including the intimate pleasures of instant messaging and phone communication. Through virtual conversations, Sexting and Cybersex provide an opportunity for individuals to experiment with different fantasies, fetishes, and emotional connections they are comfortable with. It allows a new dynamic when meeting someone physically is not possible or wanted. A recent meta-analysis found that sexting can produce positive effects on sexual satisfaction, self-esteem, and relationship quality for couples in long-term relationships.
Additionally, sexting has become increasingly popular among younger populations due to social distancing protocols imposed by Covid-19. Many people are turning to phone sex operators as a safe way for exploring their sexuality without endangering themselves. According to the Journal of Sex Research, there is an active demand for these paid services globally due to stress-related issues brought about by the pandemic.
When engaging in such activities consider maintaining safety measures like ensuring privacy precautions such as using an end-to-end encrypted platform(not all platforms have this). Also review consent guidelines often because once you hit send it's gone forever.
Rumours say that during lockdown periods, users of online dating platforms have been unable to access the website's talk page until means were taken away from them by authority amid concerns over potential risks of cheating on spouses during confined space conditions.Yet many others report meeting successful Camming models thru webcam sites creating content live streamed immediately at participant request while this may suggest workers may be increasing their earnings because more hours spent working online, thus verifying changing sexual appetites aswell.
By finding reputable sources showcasing specific providers pertinent interest level applied worthwhile. Setting up these boundaries will ensure a pleasurable experience while staying safe at the same time.
Get ready to experience a whole new level of solo play with virtual reality and interactive sex toys – finally, masturbating can be a team sport!
Virtual reality and interactive sex toys
With the advancements in technology, digital intimacy is becoming a popular alternative for satisfying sexual desires. The combination of virtual reality and interactive sex toys has opened up new dimensions for pleasure seekers.
Virtual Reality (VR) equipment transports users to immersive worlds where they can experience sexual content tailored to their preferences.
Interactive sex toys, such as vibrators and masturbators, are synced with VR content, providing a realistic intimate experience.
The advent of teledildonics further deepens the experience as devices can be controlled remotely or linked to real-time interactions with other users through online platforms.
The interplay between virtual and physical stimulation enhances the sensory experience, offering a more intense form of pleasure.
VR and interactive sex toys also offer a safe space for people who may have different sexual orientations or preferences that are not widely accepted in society.
It's important to note that while this form of digital intimacy offers an immersive and safe alternative to physical encounters, it may not entirely replace physical contact. Prospective users should be aware of potential risks around data privacy and security.
As we explore new frontiers in digital intimacy, it's vital to stay informed about emerging technologies like VR and interactive sex toys. Don't miss out on the opportunity to experience this evolving facet of human intimacy. Before you weigh the risks and benefits of using a vibrator in public, just remember – there's no shame in keeping it private.
Conclusion: Weighing the risks and benefits of using a vibrator in public.
When evaluating the advantages and disadvantages of utilizing a vibrator in public, several factors must be considered. Here are six points to consider:
Privacy concerns
Legal consequences
Risk of getting caught and embarrassment
Personal safety risks
Potential impact on relationships with others
Social stigmatization
It is vital to note that every person's situation is distinct, and what works for one individual may not succeed for another. Nonetheless, it is unquestionably necessary to contemplate these issues thoroughly.
Considering the information mentioned above, it is apparent that using a vibrator in public can have significant risks associated with it. Therefore, individuals must weigh the dangers against the potential benefits before deciding whether or not to take that risk.
If you're considering a vibrator for discreet use in public settings, we recommend being cautious and always prioritizing your safety first!
Frequently Asked Questions
Q: Is it legal to use a vibrator in public?
A: No, it is not legal to use a vibrator in public. Doing so can result in charges of indecent exposure or public lewdness.
Q: Can I use a silent vibrator in public without getting caught?
A: While a silent vibrator may be less noticeable, it is still not legal to use in public. Additionally, there is always a risk of getting caught and facing legal consequences.
Q: Are there any discreet vibrators specifically designed for public use?
A: Yes, there are a variety of discreet vibrators that are designed to be used in public, such as bullet vibrators or wearable vibrators.
Q: How can I safely use a vibrator in public without breaking the law?
A: It is not recommended to use a vibrator in public, as it is illegal. It is important to prioritize safety and respect the laws and regulations in place.
Q: Can using a vibrator in public be considered sexual harassment?
A: Yes, using a vibrator in public without consent or in a manner that makes others uncomfortable can be considered sexual harassment.
Q: Are there any consequences for getting caught using a vibrator in public?
A: Yes, getting caught using a vibrator in public can lead to legal consequences such as fines, community service, or even jail time.