Different Types of Strap On Dildos
Strap-on dildos come in a variety of forms, each with its unique set of advantages and drawbacks. Understanding the different types can assist you in making an informed decision about which one is best for you.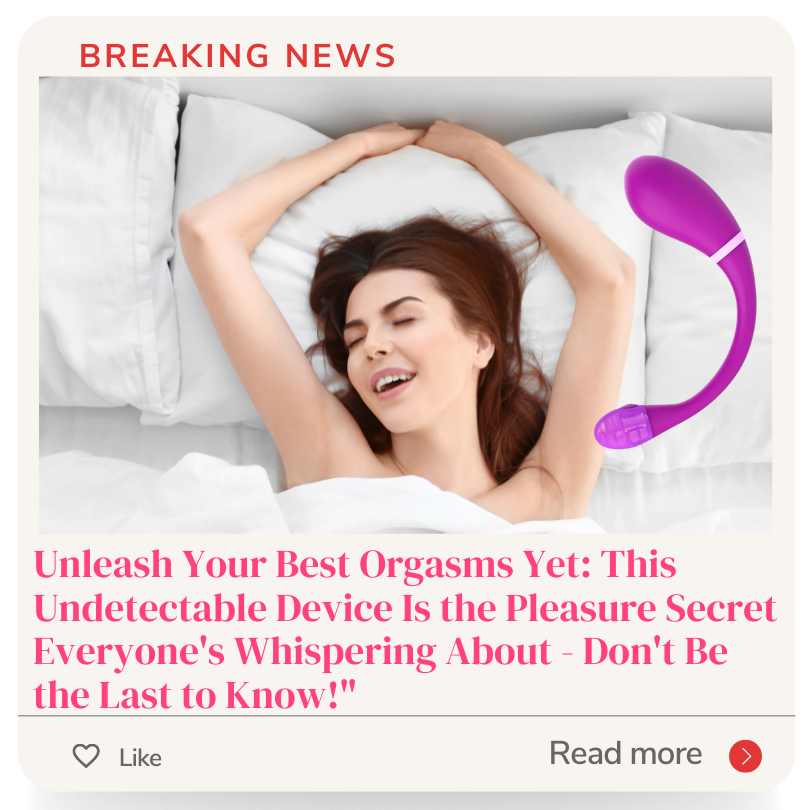 Here is a table that breaks down the various categories, complete with their distinct characteristics and usage:
| Category | Characteristics | Usage |
| --- | --- | --- |
| Harness-equipped | Features a harness with a dildo attachment mechanism | Ideal for beginners and individuals who prefer hands-free options |
| Vac-u-lock | Uses a patented locking system that allows harnesses and dildos to be swapped out effortlessly | Suitable for those interested in experimenting with various sizes and shapes |
| Double-sided | Features a dildo on both ends, allowing both partners to experience pleasure simultaneously | Ideal for couples looking to experiment with mutual pleasure |
| Suction-mounted | Designed to stick to smooth surfaces, making it an excellent option for solo play | Ideal for solo play or couple experimentation |
| Hollow | Designed for men and others with erectile dysfunction, with a hollow inner section that allows the wearer's penis to fit comfortably inside | Suitable for couples searching alternatives and experimentation |
Moreover, strap-ons come in a variety of materials, including silicone, rubber, and PVC, each with its unique set of advantages and drawbacks. Always consider your preferences and any material allergies before making a purchase.
Lastly, a friend of mine once recommended me a vac-u-lock type strap-on. She was hesitant at first but confessed that it had revolutionized her sex life after trying it out with her partner.
Double-Dildo Strap On
A Double-Dildo Strap On is a special type of dildo that has two dildos instead of one. This allows the wearer and their partner to experience pleasure simultaneously. Here's what you need to know about this toy:
Double penetration: You can easily do both vaginal and anal penetration with this double dildo design.
Versatility: You can use it for more positions than traditional strap on toys.
Added stimulation: Filling up with two toys gives more exciting sensations.
Some designs feature adjustable length dildos or different sizes. For added intimacy, insert each end into both partners' vaginas.
When shopping for a Double-Dildo Strap On, go for one with adjustable straps or harnesses. This will make it comfy to use. Also, pick a toy made from body-safe materials like silicone. That way, you'll have a toy that lasts and won't harm your health.
Vibrating Strap On
Vibrating Strap Ons add a whole new level of pleasure to intimate moments. There's a variety of designs and features to choose from, like remote controls and multiple speeds and vibrational patterns. Plus, they can be used by all genders and sexual orientations for both vaginal and anal stimulation.
Body-safe materials make these toys not only amazing to use, but also safe. Some also come with extra features, like dual-purpose vibes that can be taken out of the harness for clitoral stimulation or solo use.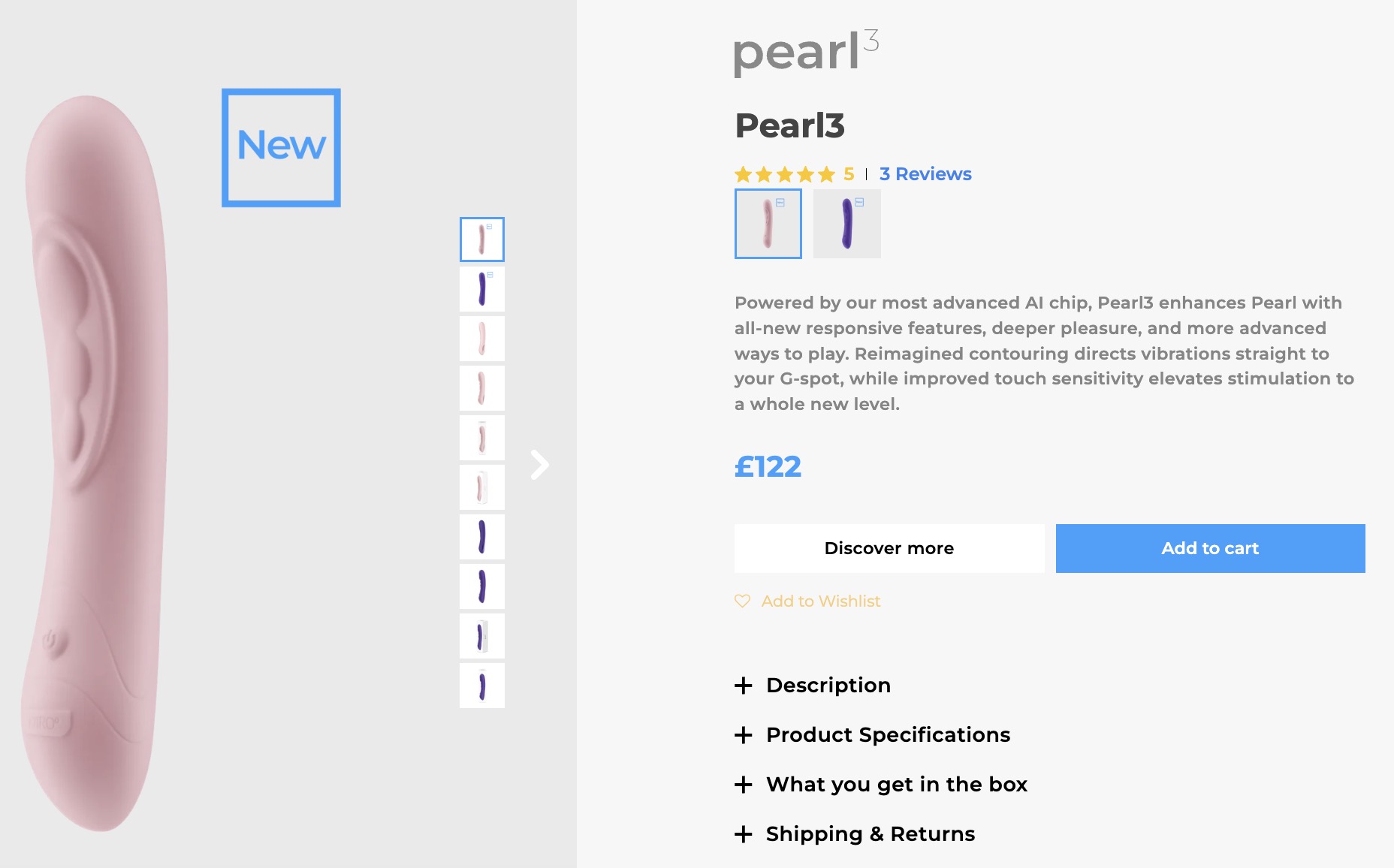 So, if you want to spice things up with your partner or just enjoy a solo session, get a Vibrating Strap On for a thrilling experience!
Hollow Strap On
A hollow strap on is an exciting dildo for wearers to insert their penis into. It's popular among men wanting to add extra length or girth to their sexual experience.
When selecting one, consider the brand, material, length and girth. High-quality materials like silicone or medical-grade silicone are best for body safety. Measure accurately to ensure a pleasurable experience.
Finally, use water-based lubricant before use. And clean and store it properly afterwards for hygiene and longer use. Keep these top 5 tips in mind when choosing your strap on dildo!
Top 5 Considerations When Choosing the Best Strap On Dildo
In this article, we will discuss the key factors to keep in mind when selecting the perfect strap on dildo. These factors will ensure a pleasurable and comfortable experience for both partners.
Material: Choosing a material that is safe, comfortable, and easy to clean is crucial. It is recommended to opt for silicone or non-porous materials.
Size and shape: Consider the size and shape of the dildo to ensure it fits comfortably and provides the desired level of stimulation for both parties.
Adjustability: A harness that is adjustable and fits securely is key. It should be adjustable to fit the waist and thighs comfortably.
Style: Different styles, such as double-ended or curved dildos, can enhance pleasure and tailor to specific desires.
Brand reputation: Research the brand thoroughly before purchasing to ensure it is reputable and provides quality products.
Lubrication: Lubrication is essential to ensure a smooth, comfortable, and pleasurable experience. Select a lubricant that is compatible with the material of the dildo.
It is important to note that despite the popularity of strap on dildos, they may not be for everyone. Consider all factors and communicate with your partner to achieve the best experience possible.
In terms of unique details, it is essential to ensure proper hygiene and cleaning of the strap on dildo after each use. Failure to do so can lead to bacterial infections and other health concerns.
A friend of mine once shared an experience where they purchased a sub-par strap on dildo and experienced discomfort and pain during use. This highlights the importance of thoroughly researching and investing in a quality product for a pleasurable experience for all parties involved.
When it comes to strap-on dildos, the material really does matter – you don't want it to be too hard or too soft, it's all about finding that Goldilocks level of firmness.
Material
Material is key when selecting a strap-on dildo. Comfort, hygiene, and safety are all factors that can be affected by material choice. Medical-grade silicone is great as it is easy to clean, durable and close to the skin concerning texture.
Glass and metal can also be used for temperature play or novelty; however, more care must be taken during use. Rubber and other porous materials should be avoided as they may contain bacteria that cannot be wholly removed.
According to 'Allure', some high-quality silicone toys are certified body-safe by third-party labs. This is an important factor for those who are cautious.
Size and shape are important, but how you wield the dildo is the most critical element.
Size and Shape
Strap-on dildos require careful consideration. Most importantly, size and shape. One must choose a dildo that fits comfortably and provides the desired stimulation. Comparing sizes, girths, curvature and material type across various dildos can help narrow down options.
Limitations or requirements should be taken into account. E.g. if someone needs a smaller design or more complex stimulation.
A pro-tip: Try experimenting with different sizes and shapes using other toys or items before investing in a strap-on dildo. Making a purchase has never been easier with an adjustable strap on! Unless you need to fit into someone's narrow-minded views of sexuality.
Adjustability
When selecting a strap-on, adjustability is essential. Different body shapes and sizes require a snug fit for maximum satisfaction. Look for harnesses with adjustable straps or elastic bands for different waist sizes. Detachable O-rings let you switch between dildos of varying sizes.
Customization is also key. Some harnesses come with interchangeable rings, buckles, and attachments so you can mix and match to your preference. Others have pockets for a bullet vibrator for extra pleasure.
Durability is important too. Select materials like leather, nylon, and neoprene – they're strong and durable. Rubber and PVC may crack easily.
I once made the mistake of getting an ill-fitting harness – it was a nightmare! The straps dug in and it felt better worn backwards than correctly. It was a costly, useless purchase.
An adjustable strap-on guarantees comfort – but don't forget affordability too!"
Harness Comfort
When selecting the perfect strap-on dildo, look for a harness made from quality materials such as leather or nylon. Make sure the design fits your body shape and size, as well as having adjustable straps for extra support. Padded harnesses are also a great way to increase comfort. Buckles and fasteners should be minimal to avoid pinching and chaffing.
Also, the O-ring should hold the toy firmly in place, while avoiding slipping and discomfort. The type of clothing worn beneath the harness can also affect comfort.
To avoid discomfort when playing for extended periods, it's a good idea to have two different types of dildos: one for short sessions and one for longer ones. Take frequent breaks during play to ensure maximum pleasure.
For optimal fit and comfort, consider the quality of materials, design features, body size, and shape. Adjustments can be made to guarantee maximum enjoyment during intimate moments with your partner. Comfort is key, so make sure you enjoy your strap-on dildo experience!
Partner's Comfort
When it comes to choosing a strap on dildo, comfort is key. As a responsible partner, you should talk to your significant other about their desires, expectations and boundaries. Also, take measurements to make sure the strap-on fits well and doesn't cause any discomfort. Select a material that's comfortable against their skin.
Think about the harness style when considering your partner's comfort. Different harnesses provide different levels of support, so discuss with your partner which style they feel most comfortable in. Lubrication can help with comfort too, so make sure there's enough lube available to avoid soreness or tearing during penetration.
Some straps come with vibration modes, which can help to arouse erogenous zones and provide quivering sensations throughout the body. This can put your partner at ease during use.
In conclusion, making sure your partner is comfortable will create intimate moments between each other. Be sure to consider dimensions, the overall design and any additional features such as vibrations or textures that could heighten pleasure while keeping everyone safe. It's time to strap in and strap on with these top contenders in the dildo market.
Top 7 Best Strap On Dildos in the Market
In this article, we will discuss the most desirable and top-rated strap-on dildos that are currently available in the market. We have researched and analyzed these products based on their build quality, features, customer satisfaction, and durability. Here are the top 7 strap-on dildos that stood out from the rest:
Velvet Thruster Mini Teddy
Fun Factory ShareVibe
Spareparts Joque Harness
Tantus Feeldoe More
Sportsheets Plus Size Beginners Strap-On
Doc Johnson Vac-U-Lock Platinum Edition
Lovehoney Advanced Unisex Strap-On Harness Kit
Each of these strap-on dildos has their unique features and benefits. For instance, Velvet Thruster Mini Teddy is a perfect choice for those who are looking for a small and powerful toy. On the other hand, Tantus Feeldoe More is an excellent pick for couples who want a more hands-free experience. The Sportsheets Plus Size Beginners Strap-On is designed to cater to heavier individuals, ensuring maximum comfort and support. Lastly, Lovehoney Advanced Unisex Strap-On Harness Kit comes with an adjustable harness and two dildos, providing versatility and convenience to users.
It's important to note that these products come in different shapes, sizes, and materials, catering to different preferences and needs. Hence, we recommend that you choose one that suits your lifestyle and sexual requirements best.
Did you know that strap-on dildos have been around for centuries? Believed to have originated from ancient China, where strap-ons were used to help men suffering from erectile dysfunction, these devices have since evolved and are now used by many people regardless of gender and sexual orientation. Who needs a partner when you have a realistic strap-on dildo that's ready to go whenever you are?
Realistic Strap On Dildo
Realistic Strap On Dildos are designed to penetrate partners who wear harnesses. Here's what to look for when buying:
Size – get the right one for you and your partner.
Material – choose something comfy for both of you, made of body-safe stuff.
Shape and Texture – realistic shapes and textures add to the fun, but it's personal.
Adjustable Harness – make sure the strap-on fits nicely around your waist.
Double-ended dildos or ones with multiple attachments exist, but realistic strap-on dildos are popular for their lifelike feel. Consider the firmness too! Some like it firm for deep penetration, while others prefer it softer.
Check out extra features like suction cups, vibrations or extra texture to spice things up. Don't miss the chance to find the perfect realistic strap-on dildo for you. Experiment with lube, positions and scenarios to find something special. And hey, why settle for a threesome when you can have double penetration all to yourself?
Double Penetration Strap On Dildo
Looking for a thrilling and intimate experience with your partner? The Double Penetration Strap On Dildo is the key! This amazing product gives you simultaneous penetration and stimulation. It's one of the top choices in adult toys.
It has adjustable straps for comfort and is made of high-quality materials for safety and durability. Plus, its G-Spot and Clitoral stimulation capacities make it great for role-plays, BDSM games, or intimate pleasure.
This toy comes in different sizes, shapes, and colors. Choose a realistic look or something more colorful and whimsical that suits your personality. Take control of your pleasure (and your partner's) with a remote-controlled strap-on dildo. Get your hands on it now!
Remote Controlled Strap On Dildo
Searching for a strap-on dildo with remote control? Look no further! Today's market has innovative designs for you. With remote-controlled straps, you can easily change settings without stopping. Some models even offer hands-free play, great for solo or with a partner.
Choose from a variety of materials, such as leather and silicone. Some dildos have multiple vibration patterns, while others have custom settings with mobile apps. There's sure to be a remote-controlled option that fits your needs.
Did you know? Strap-on dildos were first used by men in ancient Greece during theatrical performances! Nowadays, folks of all genders and backgrounds enjoy them for their pleasure-enhancing potential. Finally, a strap-on for beginners that won't have them running for the hills…or the emergency room.
Beginners Strap On Dildo
Those curious about strap-on dildos may find a beginner's option a great way to start. They are designed for comfort, making the experience enjoyable. Here are some benefits of beginner's strap-ons:
Smaller & less intimidating.
Adjustable waistbands.
Simple designs.
Soft materials.
But beware of novelty strap-ons, as they may not be suitable for beginners.
For something unique, Wet For Her offers double dildos – no harness needed! Perfect for lesbian couples.
My friend shared her newfound exploration into sex toy pleasure. She tried it with her boyfriend and then again on her own. She found the pleasure heights she reached incomparable!
So why not let the G-spot Strap-On Dildo show you the way?
G-Spot Strap On Dildo
A G-Spot Strap On Dildo is a sex toy designed to spice up your pleasure! Its shape and size are perfect for targeting the G-spot, which is a sensitive area inside the vagina or anus. Here are five things to know about this amazing toy:
The dildo has a curved tip that can hit the G-spot precisely, leading to intense orgasms.
It can be used by both men and women. It can be attached to a harness or used without one.
It comes in various materials like silicone, rubber, PVC, and jelly.
Its adjustable straps make it easier to wear and fit different body types and sizes.
People report experiencing amazing sex while using a G-spot strap on dildo.
Plus, some models come with vibrating functions! Use water-based lube for the best experience. Friction will be reduced and satisfaction will be maximized!
In conclusion, get yourself a G-spot strap on dildo for the ultimate pleasure experience! It's just like the real thing – but without the awkward conversations. Enjoy!
Silicone Strap On Dildo
This strap-on dildo is hypoallergenic, non-porous and phthalate-free. It can be used for vaginal, anal and pegging sex. Most have adjustable straps that fit most body types.
It adds extra pleasure to lovemaking and intense orgasms. Some come with small bullet vibrators attached, which enhance sexual sensations.
A friend of mine enjoyed her first experience. She said it added spice to their sex life as they switched roles. It was a fantastic experience for her and her partner!
Who needs a partner? A dildo-less strap on is like having a third arm – but way more fun!
Dildo-Less Strap On
A dildo-less strap on is a great option for people who want to explore different role-playing activities. It is worn around the waist and thighs, giving plenty of room for your partner to get creative with their hands or toys. Some come with an insertable toy holder so you can attach your favorite dildos for extra options.
These strap ons are also great for people with erectile dysfunction. They can participate in penetrative sex and still stimulate their partners. Plus, they come in all sorts of styles, materials, sizes, and colors, so you can find one that suits your needs.
Pro Tip: Before buying, make sure to check the size of the strap on. It should fit your hips and legs properly so it doesn't slip or become uncomfortable during playtime. Also, communicate with your partner before using a strap on unless you want to surprise them with a dildo as foreplay.
Tips for Using a Strap On Dildo
As with any sex toy, using a strap on dildo requires a good understanding of how to get the most pleasure from it. Here are some tips to help you make the most of your strap on experience:
Choose the Right Harness: Make sure the harness is comfortable and fits well. A good fit will help you maintain control of the dildo and increase pleasure for both you and your partner.
Use Lube: Apply plenty of lubricant to the dildo to make insertion smoother and more enjoyable. Stick with water-based lube to avoid damaging the material of the dildo.
Communicate with Your Partner: Make sure you and your partner are on the same page about what you want to get out of the experience. Communication is key to making sure everyone is happy and fulfilled.
Experiment with Positions: There are many different positions to try when using a strap on dildo, so don't be afraid to mix it up and find what works best for you and your partner.
Remember to always listen to your body and stop if anything feels uncomfortable or painful. With proper preparation and communication, using a strap on can be a fun and pleasurable experience for everyone involved.
Pro Tip: Consider investing in a vibrating strap on dildo to add even more stimulation and excitement to your play time.
Remember, communication is key, especially when it comes to choosing the right strap-on for you and your partner.
Communication is Key
Using a strap on dildo? Communication's key. Talk about boundaries, preferences, and concerns beforehand. This way, both parties have a better time. And, if discomfort or pain comes up, you can be ready. It may feel awkward, but open dialogue can help the relationship.
Remember: strap on dildos come in different sizes, shapes, and materials. Take your time to pick one that fits you and your partner. You might need to try different styles until you find what works best.
Pro Tip: Use lube! It makes insertion and movement easier – and lowers chances of discomfort or injury. And, don't forget to get your partner prepped before you strap on – you don't wanna do a half-ass job!
Prep Work is Important
To have a great time with a strap on, prep is key. Pick the right size and shape for both you and your partner's comfort. Use water-based lube to keep the toy and body safe. Clean and sanitize it before and after use to avoid infections.
Create a romantic environment with candles and adjust lighting to set the mood. Talk with your partner while having pleasure. Check if the dildo fits securely onto the harness. Practice using it by yourself before using it with your partner. Adjusting straps can save interruptions.
When using the dildo, keep rhythm in mind. Ease into penetrative sex, maintaining a similar pace until orgasm. Don't fear the unknown, embrace it with a strap on and a sense of adventure.
Take Time to Play and Experiment
When it comes to strap on dildos, play and experimentation are essential. Pick the right size and shape for your body type. Chat with your partner about their preferences and limits. Test out different postures and speeds to find what's enjoyable for both of you.
Remember to use lube before any activities. You can use water-based or silicone-based lube, depending on personal preference and the material of the dildo. If one type isn't working for you, don't hesitate to switch it up.
Also, adjust the straps for comfort and support before starting. This is important for beginners and pros alike. Every session is special so there's always something to learn. Taking time to relax can help us de-stress and explore intimacy in ways we never thought possible. So get started and unlock new, sexually fulfilling experiences!
Strap On Dildo Maintenance and Care
Maintaining and preserving the quality of your Strap-On Dildo is crucial for optimal performance and durability. To ensure longevity and hygiene, proper care and maintenance of your toy are imperative.
Cleaning your dildo before and after each use with warm water and mild soap or specialized toy cleaner should be a routine. After washing, dry your dildo completely before storing it away. Avoid exposing your dildo to extreme temperatures and direct sunlight; instead, keep it in a cool, dry place away from other toys to prevent damage or contamination.
To keep your Strap-On Dildo in top shape, it's essential to inspect it regularly and replace it every six months if you use it often. If you notice any signs of wear, including cracks, fading, or tears, it may be time to replace your toy. Also, adhering to the manufacturer's instructions for usage can help maintain its quality and effectiveness.
It is essential to use the right lubricant for your dildo, and it's advisable to use water-based lubricants as they are non-toxic, won't cause skin irritation, and are compatible with most sex toy materials. Additionally, using the wrong type of lube or too much lubricant can damage the toy and reduce its lifespan.
Investing in a storage bag can also help protect your dildo from dust and other elements while maintaining its discreetness. A storage bag will also help prevent damages to the toy while in transit. Proper storage and care of your Strap-On Dildo will ensure that it remains in excellent condition for a long time.
Make sure to follow these maintenance and care tips to prolong the life and quality of your Strap-On Dildo. A well-maintained dildo will provide you with maximum pleasure and prevent the adverse effects of improper usage. Don't miss out on the benefits of a well-maintained Strap-On Dildo, invest in it today!
When it comes to cleaning your strap on dildo, remember: hygiene is just as important as keeping your hands free for other activities.
Cleaning
For a top-notch strap on dildo, proper cleaning is key. Not cleaning it can cause bad smells and bacteria, shortening its life. Wipe the toy with a gentle, non-abrasive cleanser and warm water – taking care not to wet any electric components.
To deep clean, use a soft cloth or sponge with warm water + mild soap/toy cleaner. Scrub the whole toy, taking extra care to get into any crevices or ridges. If there are removable parts, take them off separately. Some owners use UV-C wands or antimicrobial storage bags for extra cleanliness.
Remember to use a water-based lube compatible with the material. Keep the dildo away from cats – unless you're playing fetch!
Storage
Storing your strap-on dildo correctly is key for its maintenance and care. Incorrect storage can harm the material and reduce its life. Here's how to store it properly:
| | |
| --- | --- |
| Materials | Storage Method |
| Silicone, Glass, Metal | Keep in a dry area. Away from light, big temperature changes, and toys that could cause damage. |
| Rubber, PVC, Jelly | Store each separately in their own bag or container. This is to stop chemical reactions with other toys or materials. |
| Leather Harnesses | Clean and condition it before putting it somewhere cool and dry. Away from direct sunlight. |
Remember, if left unused for too long, some of these materials may degrade. To prevent this, use your toy regularly and follow the manufacturer's cleaning/maintenance instructions.
Invest in a sex toy storage bag or case if you don't have enough space. Show your strap-on some love, a neglected dildo is not a happy one!
Conclusion
The Feeldoe Slim by Tantus is the undeniable top pick for a strap-on dildo! This toy offers the best of both worlds, with its dual-ended design and ergonomic shape. It's made of medical-grade silicone, for maximum pleasure and a comfy fit. Plus, the harness-free design allows for unrestricted movement.
What really sets this dildo apart is the bulbous end, which can be inserted vaginally. This provides amazing internal stimulation to the wearer. This extra feature makes the Feeldoe Slim an amazing addition to any toy box.
Don't miss out on a sensational experience with your partner. Get the Feeldoe Slim by Tantus and unlock a new world of intimacy and pleasure!
Frequently Asked Questions
1. What makes the best strap-on dildo?
The best strap-on dildo should have a comfortable harness that fits securely, a high-quality dildo that is safe and body-friendly, and a design that allows both partners to experience pleasure.
2. What size is best for a strap-on dildo?
The size of a strap-on dildo largely depends on personal preference. It's essential to choose a size that both partners are comfortable with, and that fits securely in the harness. Some people prefer larger sizes for deeper penetration, while others prefer smaller sizes for a more comfortable experience.
3. How do I clean my strap-on dildo?
It's essential to clean your strap-on dildo thoroughly after each use to prevent the spread of bacteria. Wash the dildo with warm water and mild soap, or use a specially formulated sex toy cleaner. Make sure to dry the dildo completely before storing it.
4. Can I use a strap-on dildo for anal sex?
Yes, you can use a strap-on dildo for anal sex. However, it's essential to use plenty of lubrication and start slowly to avoid discomfort or injury. Make sure to choose a dildo with a flared base to prevent it from getting lost in the rectum.
5. What is the best material for a strap-on dildo?
The best material for a strap-on dildo is usually silicone. Silicone is body-safe, easy to clean, and has a realistic feel. Other options include metal, glass, and rubber, but these materials may not be as body-friendly or comfortable as silicone.
6. How do I choose the best strap-on dildo for me?
To choose the best strap-on dildo for you, consider your personal preferences for size, shape, and material. Look for a reputable brand that uses body-safe materials and has positive customer reviews. Additionally, try on several different harnesses to find one that fits comfortably and securely.