Best Vibrator Positions for Women
Exploring Optimal Positions for Vibrator Use by Women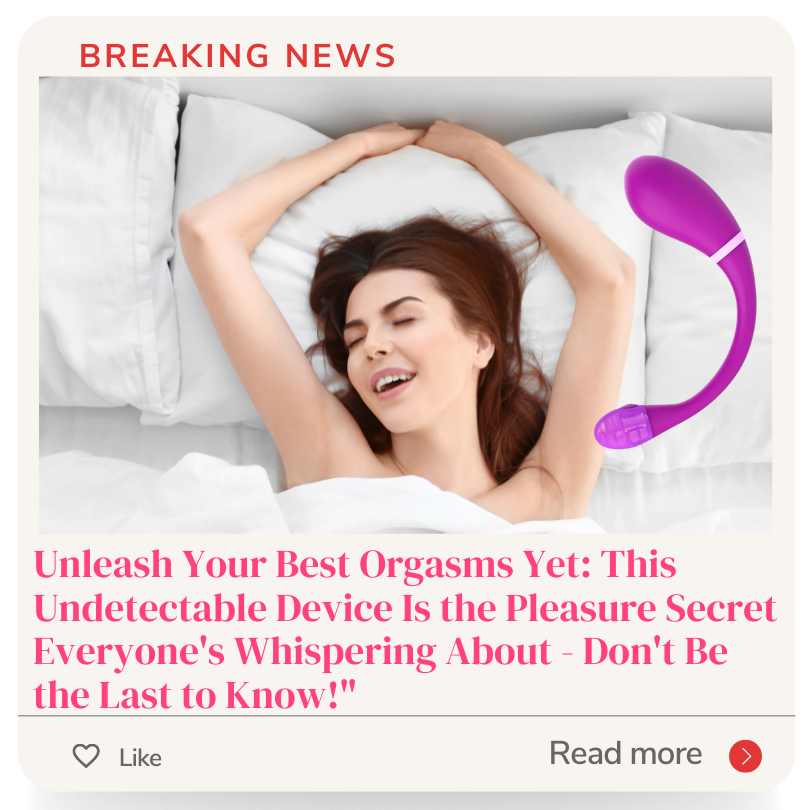 Women can benefit from using vibrators in a variety of positions, resulting in maximum pleasure. Optimal vibrator positions for women include missionary, doggy style and cowgirl. These positions also help in stimulating the G-spot and clitoral region for greater sexual satisfaction.
Using a Vibrator While Simultaneously Engaging Sexual Acts
With the right vibrator position, you can enjoy various sexual acts while being pleasured continuously. For instance, you can position your vibrator in-between two fingers to facilitate clitoral stimulation while engaging penetration. By exploring different angles and movements, you can customize your experience and achieve maximum pleasure.
Exploring Sensations with Unconventional Sex Toys
Apart from the conventional sex toys like dildos and vibrators, women can also use unconventional objects like scarves or pillows to enhance their sexual experiences during masturbation. With experimentation, one can discover new sensations with a preferred object that brings them closer to blissful orgasms.
Pro Tip: Immerse Yourself Without Judgment
Try not to be overly critical of yourself when trying out new approaches with these sex toys. Get immersed in pleasures without judging yourself too harshly as this becomes counterproductive towards eliciting genuine experiences. Get creative and keep an open mind as your journey on discovering optimal vibrator positions continues!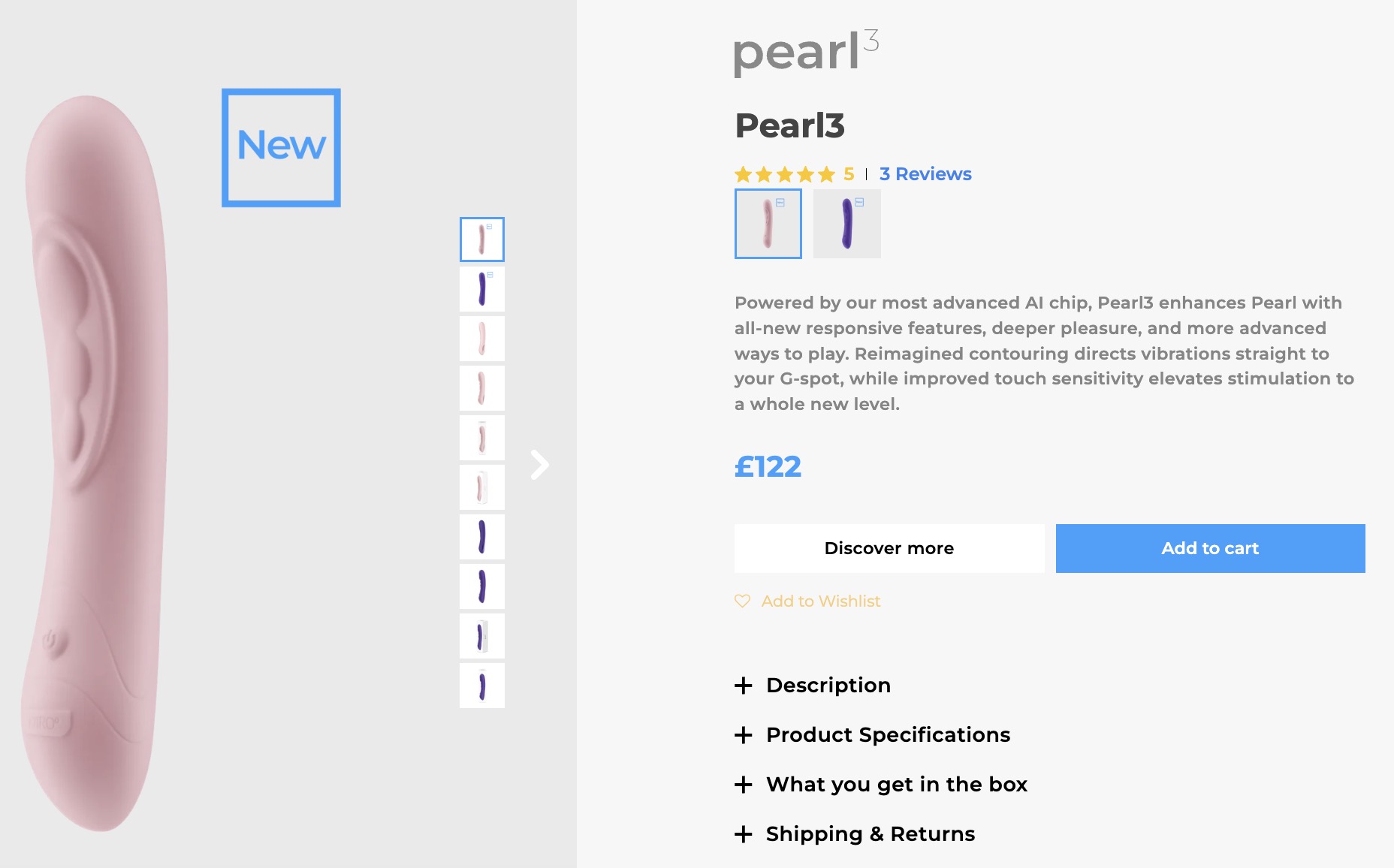 Find the right spot and let your vibrator do all the talking – who needs a partner when you have a trusty buzz buddy?
Vibrator Positions for Solo Play
To make the most out of your solo play, try out different vibrator positions. With Sitting Positions, Lying Down Positions, and Standing Positions as solutions, you can explore a range of sensations and experiment with different angles for your pleasure.
Sitting Positions
This section covers various positions to use a vibrator for solo play while sitting.
Use the vibrator between your thighs, while holding it against your clitoris with one hand.
Place the vibrator between two pillows and ride it like a cushion.
Sit on the edge of a chair and place the vibrator in between your labia while taking advantage of your core muscles to move up and down.
Spread your legs on a stool or ottoman and stimulate yourself with the vibrator.
Hold the vibrator vertically against your clitoris, with one end touching the bottom of the chair, allowing you to experience different sensations with each vibration.
Try sitting cross-legged or in a lotus position while stimulating yourself.
Some find using a pillow as an anchor works well when using their hands to grip onto something instead of having them both occupied.
Consider experimenting with different movements, speeds, and angles to find what works best for you. Happy exploring!
If you're looking for a position to relax and unwind, try the Lazy Recliner – it's like a La-Z-Boy, but with a much happier ending.
Lying Down Positions
For the solo play enthusiasts, here are some recommended positions to try while lying down with your vibrator. These positions not only increase pleasure but also offer a comfortable and relaxing experience.
Flat on your back
Propped up by a pillow
Bent knees
One leg bent, the other straight
Sideways position
Lying over a sex cushion or wedge pillow for easy access to all erogenous zones.
It's important to note that everyone is unique and may prefer different positions based on personal preference or physical limitations. Experimenting with different positions could help you find new ways to pleasure yourself.
Lastly, don't miss out on trying these various positions with your trusted vibrator. With so many options available, there's no excuse not to explore the full range of orgasmic sensations that can be achieved through solo play. Time to upgrade your self-care routine!
You'll be standing at attention with these vibrator positions for solo play.
Standing Positions
For Solo Play: Exploring Vibrator Positions
Standing positions for vibrator play can provide a new way to explore and enjoy your solo play escapades. Here are some ways you can try this position confidently:
Lean against a wall or sturdy furniture
Spread your legs apart for balance and open access
Gently press the vibrator against your vulva
Vary the intensity of vibration depending on what feels good for you
Add clitoral stimulation with your fingers or bullet vibrators
These suggestions can give you total control over your play and make it easy to adjust based on your preferences. Allowing yourself to take in every sensation that comes with this experience will allow you to effectively maximize each position's pleasure possibilities.
When engaging in standing positions, remember that relaxation is key for maximum arousal. Keep yourself physically and mentally relaxed throughout the session by breathing deeply. Focusing on the sensations instead of any external distractions can also be helpful.
Get ready to spice up your sex life and your arm muscles with these vibrator positions for partner play.
Vibrator Positions for Partner Play
To enhance your partner play experience with vibrators, use the variety of vibrator positions available. In order to experience the ultimate pleasure, you can try out the different vibrator positions such as Missionary Positions, Doggy Style Positions, and Cowgirl Positions. Explore these sub-sections to achieve maximum pleasure with your partner.
Missionary Positions
For those interested in partner play, we have compiled various positions that fall under the category known as "intimate face-to-face positions." These positions can be a good starting point for couples using vibrators during their intimate moments. Here are some suggestions regarding missionary-style positions:
| | |
| --- | --- |
| Position Name | Description |
| Missionary Position #1 | This position involves both individuals lying down facing each other with the recipient's legs spreading apart slightly and the giver's legs outside of theirs. |
| Missionary Position #2 | In this position, the receiver lies on their back while the giver penetrates from above, placing weight on their hands and knees. This allows for deep penetration. |
To enhance these positions, engage in sustained eye contact throughout to intensify the pleasure. Additionally, you can experiment with different angles of penetration by elevating or lowering hips and adjusting leg placement. It is important to communicate with your partner consistently to ensure both parties are comfortable and experiencing pleasure.
Get ready to bark up some new vibrations with these doggy style positions.
Doggy Style Positions
One of the most popular positions for partner play is the style of animal known as 'Doggie'. This position involves one partner being on all fours while their partner penetrates from behind. By taking this position, the vagina is tightened and provides a more intense experience. It also allows for easy access to the clitoris, which can be stimulated with a vibrator or other sex toy.
To make this position even more stimulating, use a vibrator designed specifically for external stimulation. The bullet vibrator or finger vibrator works well in this position because they can be used with one hand while the other hand pleases your partner. Experiment with different speeds and intensities to find what works best for both parties.
Another recommended option would be using a remote control vibrator that your partner can control during intercourse. This adds an element of surprise and unpredictability to your sexual experience.
To make sure that both partners are comfortable and avoid any accidents during intercourse, it's important to communicate effectively with your partner beforehand. Make sure you explore boundaries and preferences and keep safe words handy just in case.
With so many options available when it comes to vibrators and positions, it's worth trying out different combinations to find what works best. Either way, remember to have fun and enjoy exploring each other's bodies! Who needs a horse when you can ride your partner in these wild cowgirl positions?
Cowgirl Positions
For the adventurous couples out there, exploring different positions while using a vibrator can add more spice to their sex life. Here's a guide for a popular partner play position called 'Saddle Up Positions'.
Step 1: Start by having your partner sit on a chair or the bed, with his legs bent and feet flat on the ground.
Step 2: As the partner, climb on top of him and straddle his waist facing him.
Step 3: Place the vibrator between you and your partner, at an angle that would allow for easy clitoral stimulation while you move back and forth. Adjust it to your preferred intensity level.
Step 4: Begin by slowly moving back and forth in a rhythmic motion that will allow you to feel comfortable and pleasurable.
To take your lovemaking experience up another notch, try incorporating special touches such as locking eyes with your partner or placing your hands on different parts of each other's bodies.
Remember, exploring new positions helps keep things exciting in the bedroom. Don't be afraid to experiment and find new ways to spice up your sex life with your partner. Ready to take things to the next level? These vibrator positions will have you and your partner seeing stars (and not just because of all the intense vibrations).
Advanced Vibrator Positions
To take your vibrator game to the next level with advanced vibrator positions, check out the sub-sections – Reverse Cowgirl Positions, 69 Positions with Vibrator, and Acrobatic Positions. These positions may seem challenging and may require some flexibility, but they offer unique sensations and can enhance your solo or partnered play.
Reverse Cowgirl Positions
Exploring the 'Rodeo Style'
One of the advanced vibrator positions that can add an extra kick to your sexual experience is the 'Rodeo Style.' It's also known as Reverse Cowgirl Positions but with a new context and vibe. This heightened style focuses on female empowerment and lets her take control during sex.
Here's how you can try this thrilling position in six simple steps:
With your partner lying flat on their back, lower yourself onto them
Place your feet outside of their hips
Start riding them, boosting up by using your knees
Bring out your vibrator and press it against your clitoris for added stimulation
As you ride, lean forward and grab a hold of their ankles for leverage
Finally, switch up the angle of penetration by experimentally grinding or bouncing
Adding some spice to this stimulating position could completely escalate pleasure in both partners! Remember to always communicate with your partner when trying different positions to ensure mutual enjoyment.
To intensify pleasure further, explore varying speeds in movements or an adjustable angle heightening both of you sexually to a new forefront.
But beware that overexerting oneself could get messy; just like it did for my friends who attempted Reverse Cowgirl Positions during 'taco night' which resulted in a hilarious accident!
Get ready for a hands-free experience that will leave you saying '69 and done' with these advanced vibrator positions.
69 Positions with Vibrator
This article discusses advanced positions to use with a vibrator during intimate moments. These positions can enhance sexual pleasure while satisfying both partners simultaneously. Additionally, these unique and creative positions provide a new way to explore and experience sexual intimacy.
A study conducted by the Journal of Sex Research found that incorporating sex toys into couples' intimacy increases satisfaction levels and reduces stress in relationships.
Who needs a gym membership when you can get a full body workout with these acrobatic vibrator positions?
Acrobatic Positions
For those looking to experiment with more challenging options in the world of vibe play, we present some of the most daring and creative advanced positions.
The Flying Solo – elevate your solo game by positioning yourself at the edge of a high surface and tilting your vibrator for optimal reach
The Wall Twirl – use a sturdy wall as a support while twisting and turning to find the perfect angle
The Upside Down Tease – defy gravity by hanging off the side of your bed with upside down access to all your favorite spots
The Tightrope Thrill – keep balance, focus, and pleasure intertwined as you straddle a narrow beam or object while using your vibrator
The Cirque Du Pleasure – channel your inner acrobat by suspending yourself from aerial silks or ropes while exploring new sensations with a vibe
The Firefly Fling – achieve weightlessness and ultimate ecstasy with this acrobatic maneuver, where you are supported by your partner's strong arms while they press against you.
A few extra notes: When attempting any of these positions, warm-up exercises will come in handy as they require considerable flexibility. Start slow and be mindful of safety at all times.
Finally, Lily's sultry adventure began when she tried The Wall Twirl on her newly painted bedroom walls. She fell so hard into an out-of-body experience that she accidentally got paint all over her lover during cleanup! Needless to say, they slept soundly that night with satisfied smiles on their faces and the smell of wet paint stuck in both their hair.
Get ready to take your solo sex game to the next level with these tips for trying different vibrator positions and discovering new erogenous zones.
Tips for Trying Different Vibrator Positions
Looking for new and exciting vibrator positions to try? Here are some tips to spice up your playtime.
Experiment with different angles: Try using a pillow or wedge to prop yourself up and change the angle of penetration.
Explore different locations: Move beyond the bedroom and try incorporating vibrators into your shower, bath or even outdoor sex.
Play with stimulation points: Use your vibrator to stimulate other erogenous zones such as nipples, anus or testicles, in addition to traditional genital play.
To make things hotter, why not try blindfolding your partner when trying out new positions? Add a sense of mystery and excitement by playing "guess the vibe" or teasing them with unexpected oscillations. Let imagination run wild and have fun exploring new heights of pleasure!
Even though we've covered an array of vibrator positions, let's be honest, we all know which one is the real MVP.
Conclusion
After exploring various positions, it can be concluded that the placement of the vibrator depends on individual preferences. Some may enjoy direct clitoral stimulation, while others may prefer indirect or internal stimulation. Experimenting with different angles and levels of pressure can also enhance pleasure.
When positioning the vibrator, it is important to consider the type of vibrator being used. For example, a wand vibrator may work best when placed externally on the clitoris or against the vulva. Meanwhile, a bullet or rabbit vibrator may be inserted for internal stimulation.
It is worth noting that communication with sexual partners can lead to a more pleasurable experience when incorporating vibrators into sex. Allowing partners to take control of the placement and intensity enhances intimacy and experimentation.
Moreover, practicing safe usage by cleaning sex toys after each session ensures prolonged use and avoids possible infections.
In fact, Sarah*, 32, shares how introducing a vibrator into her sex life with her partner led to discovering new heights of pleasure. She found that placing it at different angles during oral sex allowed for intensified orgasms and exploration outside traditional sexual acts.
Frequently Asked Questions
1. What are the best vibrator positions for clitoral stimulation?
The best vibrator positions for clitoral stimulation are missionary, cowgirl, and doggy style. These positions provide direct access to the clitoris and allow for maximum stimulation.
2. Can I use a vibrator in any position?
Yes, you can use a vibrator in any position that is comfortable for you. Experiment with different positions to find what works best for you and your partner.
3. How can I use a vibrator for G-spot stimulation?
To use a vibrator for G-spot stimulation, try positions like missionary with a pillow under your hips, doggy style with your partner or a toy, and reverse cowgirl. Experiment with different angles and speeds to find your sweet spot.
4. What are some safe positions to use a vibrator during pregnancy?
During pregnancy, it's best to avoid deep penetration positions and stick to positions that allow for easy access to the clitoris, such as missionary, spooning, and cowgirl. Consult with your doctor if you have any concerns.
5. Can I use a vibrator during oral sex?
Yes, using a vibrator during oral sex can enhance the experience for both partners. You can use it on the clitoris or other erogenous zones like the nipples or perineum for added pleasure.
6. How can I incorporate a vibrator into my solo play?
There are many ways to incorporate a vibrator into your solo play. Try using it on different erogenous zones, like the clitoris, g-spot, and nipples. You can also experiment with different positions and speeds to find what works best for you.