What is a Sucking Vibrator
To understand what a sucking vibrator is, you need to know the definition and how it works. In this section, we delve into the world of the sucking vibrator with the aim to provide you with a comprehensive understanding and knowledge of this type of sex toy. We will discuss how it operates and the advantages it offers.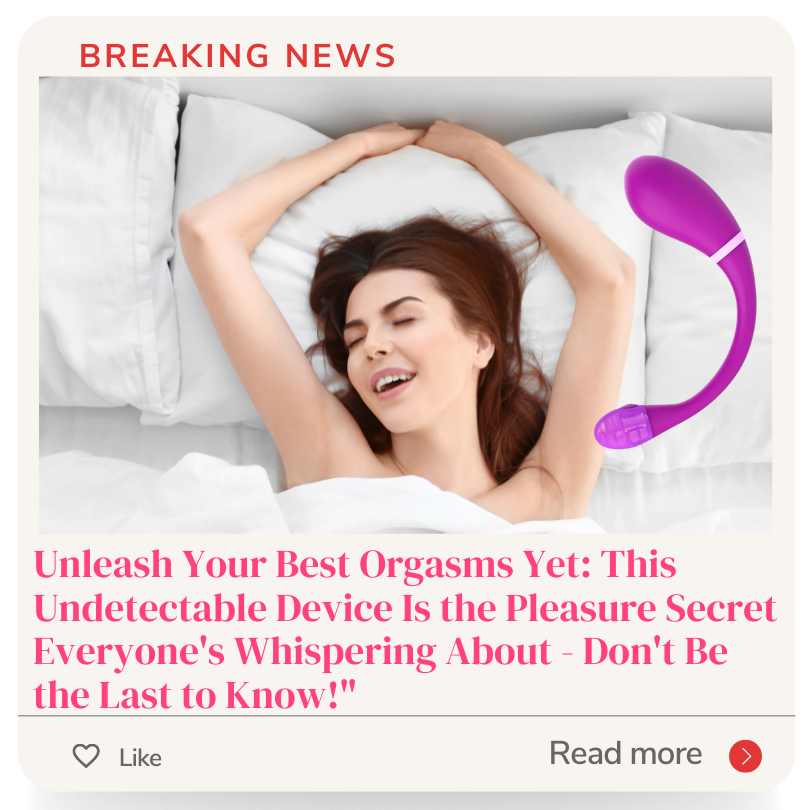 Definition of a Sucking Vibrator
A Sucking Vibrator is an innovative sex toy designed specifically for women. It works by clamping onto the clitoris and creating a suction sensation that simulates oral sex. Here is a breakdown of what makes up a Sucking Vibrator:
| Component | Description |
| --- | --- |
| Suction Mechanism | This is the heart of the device which creates the sucking sensation with variable settings to control intensity. |
| Vibrating Motor | Most models include this feature to add another layer of stimulation in addition to suction. |
| Battery | The internal battery powers the Sucking Vibrator for cordless use. |
Additionally, some models come with multiple suction heads for different sensations and to fit various body shapes and sizes. Users also have the option to use it solo or as part of partner play.
If you're looking for an intense, hands-free orgasm, a Sucking Vibrator may be the perfect sex toy for you. Don't miss out on experiencing its unique sensations that mimic oral sex. Get yours today!
Get ready for an oral experience without the awkward small talk or morning breath – the sucking vibrator revolution is here!
How a Sucking Vibrator Works
To understand the functioning of a sucking vibrator, we need to delve into its mechanism. Here's an insight into the workings of this adult toy.
1. it creates a vacuum-like sensation against the clitoris or nipples, resulting in intense sensations.
2. the sucking vibrator uses air suction technology to mimic oral sex stimulation.
3. it comes with different settings and intensities that cater to individual preferences.
It is noteworthy that some models come with additional features like vibration and heat function. These add-ons enhance the pleasure for users.
Moreover, while using a sucking vibrator, ensure adequate lubrication for both comfort and safety. Always follow cleaning instructions before and after each use to maintain hygiene standards.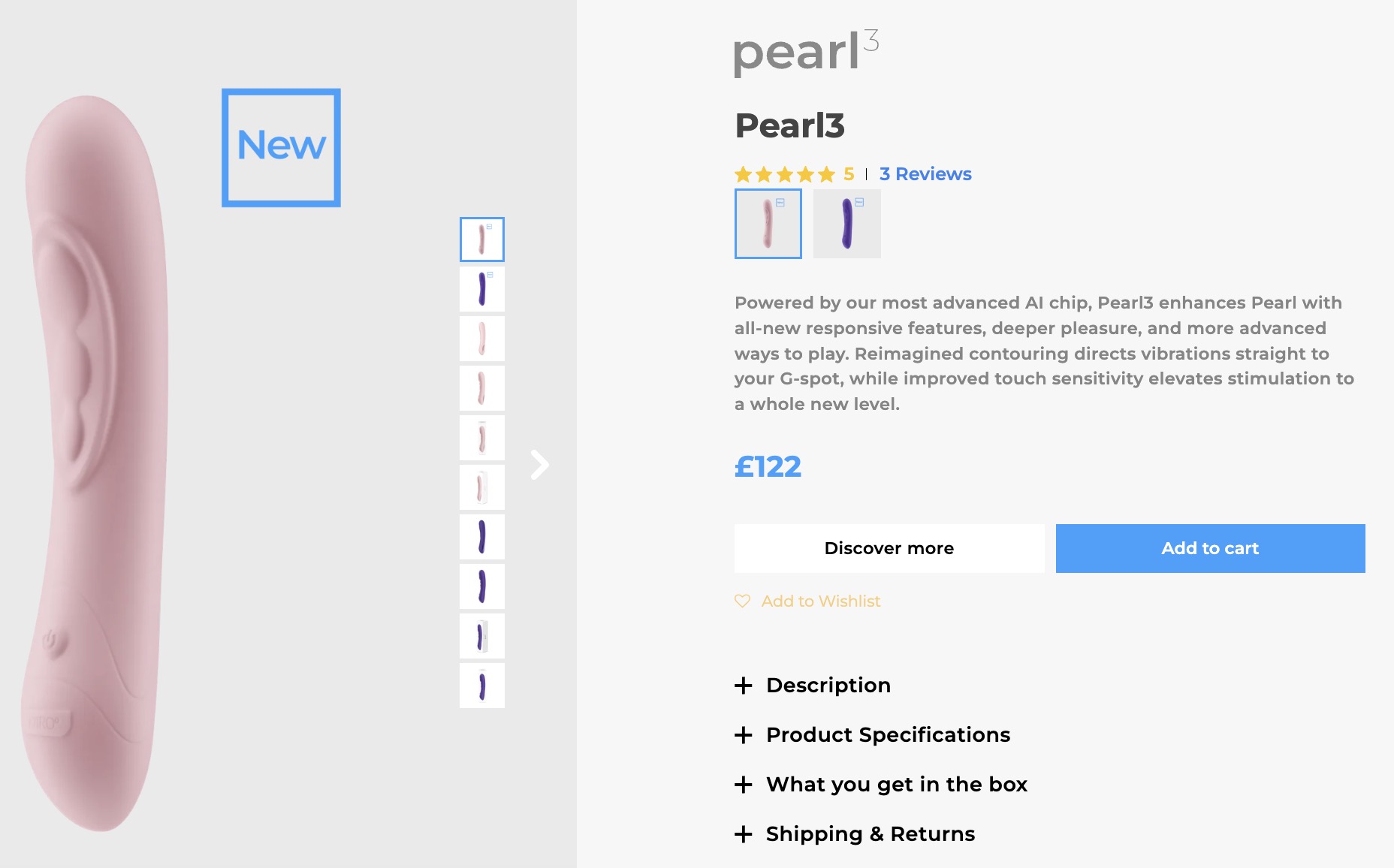 For maximum results, experiment with various angles and positions to find one that best suits you. Remember to start slow while gradually increasing intensity as over-stimulation can become uncomfortable.
From gentle purring to turbo charged slurping, these sucking vibrators will leave you feeling like you've just had the best vacuuming of your life.
Types of Sucking Vibrators
To explore the different types of sucking vibrators for your pleasure needs, we have come up with a section on "Types of Sucking Vibrators". Each sub-section, including Clitoral Sucking Vibrators, Breast Sucking Vibrators, Nipple Sucking Vibrators, and G-Spot Sucking Vibrators, offers unique features and sensations to enhance your sexual experience.
Clitoral Sucking Vibrators
The latest in intimate pleasure tech are suction vibrators, designed to deliver targeted sensations using gentle vacuum pressure. Here are some key features of these stimulating toys:
Pressure waves: These vibes use gentle suction to create pulsating airwaves around the clitoris, delivering a unique sensation unlike traditional vibration.
Multiple intensity levels: Adjust the power and speed of the suction for your desired level of pleasure.
Discreet design: Many models feature sleek, compact designs that can be easily hidden away or brought on-the-go.
With discretion, customization, and innovative design at the forefront, these clitoral suction vibrators are a popular choice for adult toy enthusiasts. And with new technological advancements constantly emerging, pleasure-seekers can expect even more exciting new developments in this category.
It's said that early versions of these devices were created by accident – a vacuum cleaner salesman noticed the pleasurable effect his product had on some women and decided to create a more targeted device for sexual stimulation purposes. Though we may never know if this story is entirely true, it's clear that today's suction vibrators owe much of their success to those earlier prototypes.
Who needs a partner when you've got a breast sucking vibrator that'll suck on your boobs like a Dyson on steroids?
Breast Sucking Vibrators
Female Stimulating Devices that apply suction on the breasts are highly popular among women. These devices are designed to provide pleasure and sensations using the power of air pressure. In this segment, we discuss the different types of suction vibrators that can be used for breast stimulation.
Wearable Breast Sucking Vibrators: These vibrators have a remote control and come with small cups to cover the nipples. They are easy to wear, walk around, and even use in public.
Manual Breast Sucking Vibrators: These are operated by hand. The user controls the level of suction through a bulb or an attached tube while holding them onto their breasts.
Suction Clitoral Vibrators: These devices draw blood to your clitoral area and stimulate it indirectly, leading to more sensitivity
Harness-Style Breast Sucking Vibrators: They have straps that keep them tight on your breasts while you use other toys or engage in sexual activity.
Breast sucking vibrators are often used as foreplay before engaging in sexual activities. Women who seek nipple and breast stimulation prefer these innovative tools as they offer intense sensations that cannot be achieved easily by human touch.
It's essential to note that excessive usage of such devices may lead to bruising or skin irritation if not handled properly. It's always a good idea to start with shorter durations with low intensity levels.
According to Forbes, "The market for female sex toys is expected to hit $29 billion dollars by 2025," indicating the high demand for stimulating devices among women worldwide.
Looks like it's time to give your nipples a little suction love with these stimulating suckers – finally, someone's got your boob!
Nipple Sucking Vibrators
Using suction technology, these devices stimulate the nipples and surrounding areas through gentle suction and vibration. Here are six types of these adult toys:
Compact Nipple Suckers
Breast Pump Suction Vibrators
Remote Control Nipple Stimulators
Dual Nipple and Clitoral Stimulators
Multi-Purpose Suction Vibrators
The sensation of each type can vary in intensity, speed, pattern, material, shape or design. They can be waterproof or rechargeable too. Indulging in a nipple sucking vibrator experience provides pleasure with a new level of excitement.
For those seeking innovative ways to enhance intimacy or looking to spice things up in the bedroom, exploring nipple sucking vibrators may be worth considering. Get ready for an enhanced nipple play experience that leaves you wanting more.
If you're looking for a vibrator that sucks in all the right places, the G-Spot Sucking Vibrator is like a vacuum for your pleasure.
G-Spot Sucking Vibrators
With the rising popularity of intimate devices, the demand for various types of suction vibrators has been increasing rapidly. These products provide different kinds of pleasure sensations and can be used for solo play or during sex with a partner. Here, we will shed light on G-Spot Suction Vibrators and their unique features.
Distinctive Design: Unlike traditional vibrators, G-Spot suction vibrators feature a flat head that surrounds the clitoris or vagina opening and applies sucking pressure to stimulate sensitive nerve endings.
Targeted Stimulation: These devices are designed to provide targeted stimulation to the G-spot area, which is located behind the pubic bone and can be difficult to reach with regular intercourse or masturbation.
Multiple Modes: G-spot suction vibrators come in different shapes and sizes and offer various vibration settings and intensity levels that enable customization of pleasure preferences.
Waterproof Option: Some models of G-Spot suction vibrators are waterproof, providing users with options for using them in a bath or shower or cleaning them effortlessly after use.
Rechargeable Battery: Many brands offer rechargeable battery-operated suction vibrators that prevent frequent battery replacements while ensuring optimal performance.
G-spot suction vibrators are an excellent choice for women seeking intense sensations during masturbation or partnered sexual experiences. They can provide various sensations that improve orgasm quality while offering minimal noise frequency than traditional vibrator counterparts.
Pro Tip: Before using any intimate device in your private area, ensure proper cleaning methods by following manufacturer instructions to reduce bacterial infections chances.
Before investing in a sucking vibrator, remember to check the noise level – you don't want your pleasure to wake up the entire neighborhood.
Features to Consider when Buying a Sucking Vibrator
To make an informed decision when purchasing a sucking vibrator, you need to consider important features. Choosing the right material, taking noise level into account, knowing the level of water resistance, and selecting the appropriate power source can all significantly impact your experience. Let's take a closer look at each of these sub-sections to help you find the perfect sucking vibrator for your needs.
Material
When purchasing a suction vibrator, the composition is crucial. The material may affect your experience and safety. Look for body-safe materials like silicone or medical-grade metal that reduces allergenic reactions and is easy to sanitize.
Moreover, some suction vibrators come with interchangeable heads made of different materials. These varied textures can enhance sensations during playtime and give excellent workout outcomes.
It's essential to avoid porous materials when purchasing a suction vibrator as bacteria thrive in them. Non-porous options like glass or plastic can share positive attributes with silicone but must be adequately maintained.
Consider all the above qualities before investing in a suction vibrator to ensure you get the most out of your purchase. Remember that high-quality material provides both health benefits and an enjoyable experience.
If your vibrator is louder than your roommate's sex noises, it might be time to invest in a quieter model.
Noise Level
When considering a vibrator, one important factor to consider is the level of sound it produces. This can be referred to as its acoustic output. It's essential to select a toy that provides noiseless performance or limited sound duration, depending on your preference and lifestyle.
Noise may vary across different vibrators, and it's crucial to choose one that produces minimal noise when in operation. Some toys are designed with advanced technology to minimize vibration sounds while maintaining maximum pleasure.
Moreover, some toy designs contain features like extra padding inside the case or materials that absorb sound waves and prevent unwanted noise. Such modifications add weight and sometimes affect elegance, but they guarantee noise reduction.
It's also worth noting that the suction feature in most modern toys significantly affects acoustic output; this usually makes significant variation on noisiness over comparable product brands.
Many users find silent vibrations more suitable during sexual intercourse without distraction; others prefer louder sounds for added stimulation. As expected, louder toys tend to stimulate external erogenous zones more precisely compared with subtler products. Therefore choosing discreetness or loudness depends solely on the individual's preferences during use.
Lastly, manufacturers employ different sound dampening methods into vibrator design for noise reduction without affecting motor power efficiency and consistency; this has ensured technological advancements delivering outstanding results from efficient vibrations with low audible output levels.
Make a splash in more ways than one with a water-resistant sucking vibrator.
Water Resistance
For buyers considering a 'moisture-proof' feature in their vibrator, it is essential to ensure the device can withstand water exposure. Water Resistance entails how well the vibrator can prevent damage when exposed to moisture.
| Water Resistance | |
| --- | --- |
| IPX4 | Vibration should be able to withstand splashes of water from any direction for at least 5 minutes |
| IPX6 | Vibration should survive being sprayed with water jets from any direction for at least 3 minutes |
| IPX7 | The vibrator should function while submerged in water up to one meter |
| IPX8 | If the vibrator cannot pass IPX7 rating, it should only be used solely underwater |
It's important to differentiate between waterproof and water-resistant vibrators; waterproof vibrators can operate while submerged, whereas, with a water-resistant vibrator, you must limit their exposure to moisture. Choose an appropriate resistance level for your purpose and follow the product manual guidelines.
To avoid damaging the device, conduct periodic inspections by checking that charging ports are adequately secured/covered before use. Additionally, keep all battery and wiring compartments closed and maintain proper cleaning habits after each use.
Make sure your sucking vibrator doesn't need more batteries than a remote control, unless you want an unexpected interruption during your alone time.
Power Source
In terms of its energy source, there are several factors to consider when purchasing a sucking vibrator. These include battery life, rechargeability, power options and voltage requirements.
For instance, some vibrators come with built-in rechargeable batteries that provide long-lasting power without the need for constant replacement or inconvenient cords. Other models may require removable batteries that need replacement after prolonged use. Additionally, some models offer different power settings that allow users to tailor the intensity of their experience.
In terms of voltage requirements, it is essential to ensure that your vibrator's energy rating and charging capabilities match those in your country.
It's worth noting that while electric-powered vibrators may provide higher levels of intensity during use, they can also have more significant maintenance requirements and pose safety hazards if not properly cared for.
According to an interview with sex toy retailer Babeland on Healthline, "sucking toys" tend to rely more on battery-operated motors rather than cords due to their specific design needs.
Get ready to suck in all the pleasure with our foolproof guide on how to use a sucking vibrator.
How to Use a Sucking Vibrator
To make the most out of your 'sucking vibrator', here's how to use it effectively. With 'how to use a sucking vibrator' as your guide and focusing on 'preparing the sucking vibrator, positioning the sucking vibrator, adjusting the suction intensity, and adding lubrication' you can effectively use and enjoy your new toy.
Preparing the Sucking Vibrator
To setup the suctioning vibrator, you'll need to follow specific steps that'll ensure proper use. To guide you through this process, here are some informative tips.
Begin by washing your hands and the vibrator thoroughly with lukewarm water and mild soap.
Place a new or fully charged battery in the vibrator and turn it on to ensure that it's working correctly.
Choose the right suction head attachment for your body part. They come in different sizes and shapes so that you can choose one that fits perfectly.
After choosing a suitable attachment, place it on top of the suctioning end of your vibrator
Add a lubricant to the edges of your suction head if necessary. Lubricants with thinner consistency are recommended for easy insertion.
Once everything is set up as described above, now carefully insert the sucking end onto your clitoral area or whichever body part you intend to stimulate. Move it around until you get comfortable with the sensations before starting consolidation.
It's crucial to note that using a suctioning vibrator can be intense; therefore, start slow and build momentum gradually. Lastly, always ensure proper cleaning after each session to prevent infections.
Pro Tip: Clean your suctioning vibrator using sex toy cleaner rather than soap and water for optimal hygiene.
Finding the right position for your sucking vibrator is a bit like Goldilocks testing porridge – you have to try a few before you find the one that's just right.
Positioning the Sucking Vibrator
Begin by experimenting with different angles and pressures against the clitoris to determine which sensations are most enjoyable.
Use water-based lubricant if necessary to enhance comfort and reduce friction.
Consider using a vibrating dildo or other type of vibrator in conjunction with the sucking vibrator for added stimulation.
Be mindful of any discomfort or pain, and adjust positioning as needed.
It is important to note that individual preferences can vary greatly, so what works for one person may not work for another. Always prioritize communication with sexual partners and listen to your body's cues during solo play.
In addition, it can be helpful to clean the sucking vibrator thoroughly before each use, both for hygiene purposes and to ensure optimal performance.
A friend of mine once confided in me about her struggles achieving orgasm through traditional methods. We had an open and honest conversation about sex toys, including the sucking vibrator. She was hesitant at first but finally decided to give it a try, reporting back later that it was a game-changer for her sexual experiences.
Get ready to suck the life out of your orgasms by adjusting the suction intensity like a pro.
Adjusting the Suction Intensity
The strength of sucking vibrations in a vibrator can make or break your experience. Learning how to adjust the suction intensity is crucial for optimal pleasure. Here's how you can customize the suction intensity of your vibrator:
Start Slow – Begin with low intensity suction and gradually increase it as you get comfortable.
Adjust Settings – Most sucking vibrators come with different settings for increased or decreased intensity. Experiment with these settings to find the perfect level of suction that works best for you.
Customize – Use attachments that come along with the vibrator to further customize suction and pressure.
Additionally, using saliva or water-based lube can also help create more powerful suction and enhance your experience.
It's important to note that over-stimulation may cause discomfort, so always listen to your body and adjust accordingly for maximum pleasure.
Many people find adjusting the suction intensity empowering as they take control of their own sexual experiences and body.
Learning how to use a sucking vibrator may seem daunting at first, but once you've found that winning combination of speed, setting, and pressure, you'll be coming back for more intense pleasure time after time again.
Don't be a dry machine, add lubrication to your suction sensation for a slip and slide ride.
Adding Lubrication
To enhance your experience with the sucking vibrator, ensuring proper lubrication is essential. Proper lubrication facilitates a smooth and comfortable glide, allowing you to explore its functions without any discomfort.
Follow these simple steps to ensure that the vibrator is sufficiently lubed up:
Apply a generous amount of water-based lube on the toy and over your erogenous zones, ensuring enough coverage.
Reapply lube intermittently if it dries up during use.
Clean the toy thoroughly after use for optimal hygiene.
Remember that using oil-based or silicone-based lubricants can lead to damage of the sucking vibrator's external body parts as they tend to break down the plastic structure. Also, never share suction vibrators without adequate sterilization beforehand.
Ensure a satisfying and pleasurable sexual experience by following these steps accurately. Experience the joy of multiple orgasms without the hassle of finding a willing partner – the benefits of using a sucking vibrator are endless.
Benefits of Using a Sucking Vibrator
To enhance your sexual pleasure, improve your sexual health, and strengthen your relationships, consider using a sucking vibrator. This type of sex toy offers unique benefits that cannot be found in traditional vibrators. In this section, we'll explore the benefits of using a sucking vibrator, specifically the enhanced sexual pleasure, improved sexual health, and strengthened relationships that can come from incorporating this toy into your sex life.
Enhanced Sexual Pleasure
Exploring the potential of suction vibrators has been a revolutionary experience for people seeking heightened sensual pleasure. Stimulating the erogenous zones and encouraging euphoric bliss, this product provides an intimate experience unlike any other. Its unique design enhances sexual pleasure through its suction technology that promotes stronger orgasms for both partners.
Suction vibrators provide an incomparable physical sensation by stimulating the clitoris with a vacuum seal-like feeling. This quality allows the vibrator to provide rapid and intense climaxes that are difficult to replicate. Suction stimulates more nerve endings in one area, making it more sensitive to touch and increasing blood flow, creating a sense of fullness like never before.
Not only does suction vibrators' function align with enhanced pleasurable experiences, but research also indicates that it may have a positive impact on overall health. It could help to increase blood flow to affected areas, improve hormonal balance in women and reduce menstrual cramps' severity.
History shows sex toys trace back over twenty-seven thousand years; from ancient carvings found to be phallic shaped stones used as tools for foreplay or childbirth pain management. Eventually evolving to come along way towards potentiating sexual pleasure using modern technologies like vibration techniques and ergonomics design approach in several categories of toys including sucklers/suction vibrators exemplifying allure of human evolution–desiring novel ways for holistic health advancement incorporating refreshing coping mechanisms combined with gratifying self-exploration experienced best via sex toys which includes sucking vibrator variation.
Using a sucking vibrator is like having a personal trainer for your clitoris, keeping it healthy and in tip-top shape.
Improved Sexual Health
The use of a sucking vibrator may lead to an overall improvement in sexual satisfaction and wellness. This can include enhanced physical pleasure, increased confidence, and improved communication with partners. It is essential to note that this type of sexual aid should not be relied upon as a cure or treatment for any medical conditions. However, incorporating external stimulation through the use of a sucking vibrator can provide significant benefits for those seeking to enhance their sexual experiences.
One significant advantage of using a sucking vibrator is its ability to stimulate both internal and external erogenous zones simultaneously. This allows for heightened sensitivity and arousal, leading to more intense orgasms. Additionally, the suction mechanism of these vibrators can mimic oral sex and provide sensations that are unique from other types of stimulation.
Furthermore, using such aids during masturbation or partnered play can also lead to a better understanding of one's own desires and preferences in the bedroom. By experimenting with different intensities and settings, individuals can discover new ways to achieve pleasure on their own terms.
Overall, while the use of sex toys may still carry a stigma, incorporating them into one's self-care routine can promote healthy sexual practices. As with any intimate activity, open communication with partners is vital for ensuring comfort and consent for all parties involved.
True Story: Jane had always struggled with achieving orgasms through penetrative sex alone. After doing her research and investing in a high-quality sucking vibrator, she was finally able to experience more intense orgasms during partnered play. The introduction of external stimulation had allowed her to explore new sensations previously unattainable through traditional methods.
Using a sucking vibrator together is the ultimate team-building exercise for couples.
Strengthened Relationships
The use of a sucking vibrator can lead to enhanced intimacy and connectedness between partners. The pleasurable sensations created by this type of vibrator can encourage more open communication and experimentation in the bedroom, fostering a deeper level of trust and emotional closeness.
Using a sucking vibrator together can create an opportunity for partners to explore each other's desires and preferences, leading to a better understanding of each other's needs. It can also create a more equal balance of pleasure between partners, leading to greater satisfaction overall.
Furthermore, incorporating intimate toys like a sucking vibrator into one's sex life can also increase sexual confidence and self-esteem, leading to stronger feelings of attraction towards one another.
Overall, investing in a high-quality sucking vibrator can greatly benefit couples looking to enhance their physical and emotional connections. Don't miss out on the potential for deeper intimacy with your partner – try incorporating a sucking vibrator into your sex life today!
Don't overdo it, unless you want to end up with a hickey in a very awkward place.
Precautions When Using a Sucking Vibrator
To ensure your safety and optimal pleasure when using a sucking vibrator, here are some precautions to keep in mind. With our guide to "Precautions When Using a Sucking Vibrator," you'll be able to enjoy your toy without any worries. Avoid sharing with others, perform regular cleaning, and make sure to avoid using on broken skin or open sores.
Avoid Sharing
When utilizing a sucking vibrator, it is crucial to avoid sharing it with others to minimize the risk of transmitting infections or diseases. Additionally, using separate toys with multiple partners is highly recommended. Sharing sex toys can increase the chances of encountering genital-related infections, including yeast infections and bacterial vaginosis. Henceforth, it's best to limit the exchange of such intimate gear.
It can be embarrassing in some cases to initiate a conversation about avoiding sharing sex toys; however, your health and wellbeing must come first.
It's important to note that there are various types of sexual devices available that meet diverse needs, whether you want one for solo play or shared experiences. There's no reason why you should feel ashamed or alone in making this decision; instead, prioritize your safety by taking necessary precautions when using sucking vibrators.
According to a survey conducted by Adam & Eve, 44% of Americans presently own at least one sex toy.
Keep your sucking vibrator clean, or you might end up with a new type of bacterial infection.
Regular Cleaning
Regular Maintenance of a Sucking Vibrator
It is essential to keep your sucking vibrator clean and hygienic to prevent any infections. Here are some tips for regular maintenance:
Use mild soap and warm water to clean the device before and after every use.
Ensure that it is completely dry before storing it in a clean, dry place.
Use a toy cleaner specially designed for suction toys once a week to disinfect it thoroughly.
In addition to these steps, it is crucial to avoid using abrasive materials like steel wool or alkaline cleaning agents that can damage the surface of the device.
Pro Tip: Always read the manufacturer's instructions before cleaning your sucking vibrator; different models may require specific cleaning methods.
Don't expect a pleasant surprise if you use a sucking vibrator on broken skin or open sores – it's not a magic healing wand, it's a sex toy.
Avoid Using on Broken Skin or Open Sores
It is crucial to be cautious when using a suction vibrator on broken skin or open sores. This can increase the risk of infection and cause discomfort.
When using a suction vibrator, it is important to ensure that there are no cuts or scratches in the area of application. If any such wounds are present, it is recommended to avoid using the device on those areas until they have healed completely. Failure to do so can lead to adverse consequences, including irritation, itching or even infection.
Moreover, handling the suction vibrator with care and hygiene can prevent infections and other health risks. Cleaning the device thoroughly with soap and water before and after each use can decrease the likelihood of bacterial growth.
A friend of mine once used her suction vibrator on an area of broken skin which resulted in severe inflammation and infection. It took her weeks to recover completely from the ordeal. Therefore, always remember precaution is better than cure when it comes to using a suction vibrator on the skin.
Don't knock it till you've tried it, but maybe keep your windows closed and your headphones on.
Conclusion: Should You Try a Sucking Vibrator?
If you're considering a sucking vibrator, it's important to weigh the benefits and drawbacks. These versatile toys offer unique pleasure sensations, but may not be for everyone. Some users report discomfort or difficulty achieving orgasm, while others find them mind-blowing. Overall, if you're curious about new experiences in the bedroom and open to trying something different, a sucking vibrator is worth exploring.
When it comes to choosing the right device, take into account your preferences and needs. Look for reputable brands with quality materials and reliable battery life. Some popular models offer multiple suction intensities or are waterproof for shower play. Experiment with different angles and positions until you find what works best for you.
It's important to note that not all sucking vibrators are created equal – some may be too intense or create unwanted noise. Take time to research customer reviews before making a purchase to avoid disappointment.
Don't be afraid to try something new – many people swear by their sucking vibrators as their go-to toy for maximum pleasure. With proper care and experimentation, this type of device can add excitement to your sex life and provide hours of enjoyable stimulation.
If you're ready to take the plunge but still hesitant, remember that many online retailers offer discreet delivery options for added privacy. Don't let fear hold you back from experiencing ultimate pleasure – try a sucking vibrator today!
Frequently Asked Questions
1. What is a sucking vibrator?
A sucking vibrator is a sex toy designed specifically for stimulating the clitoris. It combines vibration and suction to create a unique and intense sensation that is said to mimic the feeling of oral sex.
2. How does a sucking vibrator work?
A sucking vibrator typically has a small, flat head that applies gentle suction to the clitoris. The device may also have vibration settings that can be adjusted for intensity and pattern.
3. Is a sucking vibrator safe to use?
Yes, a sucking vibrator is safe to use for most people. However, it's important to follow manufacturer instructions and use a water-based lubricant to prevent any discomfort or irritation.
4. Who can use a sucking vibrator?
Sucking vibrators are designed for people with clitorises, regardless of gender identity or sexual orientation. They can be used alone or with a partner.
5. Can a sucking vibrator help me achieve orgasm?
While every person's experience is unique, many people report that using a sucking vibrator greatly enhances their ability to achieve orgasm.
6. How should I clean and store my sucking vibrator?
To clean your sucking vibrator, use a mild soap and warm water. Be sure to dry it thoroughly before storing in a clean, dry place. Many sucking vibrators come with storage bags or cases for convenience.