Introduction
Vibrator Not Functional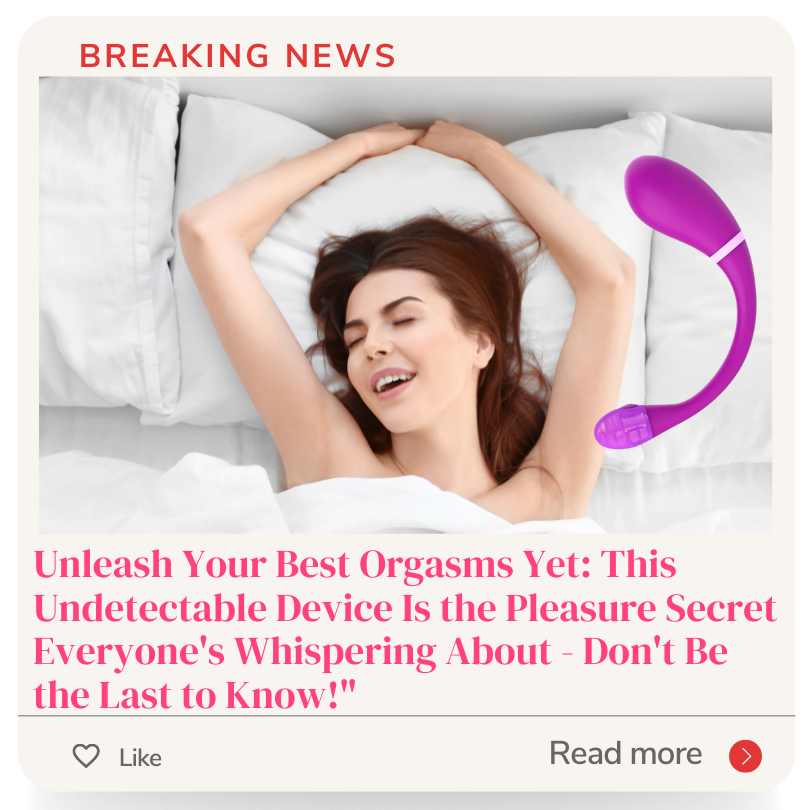 Has your vibrator malfunctioned? If so, it can be frustrating and worrisome. There may be several underlying reasons why it isn't working, ranging from battery issues to technical glitches.
Steps to check your vibrator:
Check if the batteries are installed correctly and have not expired.
Ensure that the device is clean and free from debris that might cause obstruction in the working mechanism.
Ensure that all parts of the vibrator are securely plugged in; loose or detached parts can cause the device to stop functioning.
If the above steps fail to rectify the problem, consider seeking professional assistance or contacting customer service for a troubleshooting guide.
Pro Tip: Always follow manufacturer guidelines for usage and maintenance of your vibrator. When it comes to vibrators, understanding the issue can be hard, but not as hard as the vibrator itself.
Understanding the issue with vibrators
To understand the issue with your vibrator not working, we need to investigate the possible causes. In order to help you troubleshoot, we'll briefly introduce two sub-sections: types of vibrators and reasons why vibrators may not be working. By looking at these factors, we can identify the problem and find the solution to get your vibrator working again.
Types of vibrators
There are various forms of intimacy aides available in the market that aim to satisfy the sexual desires of individuals. One type is the range of handheld electronic devices that vibrate or oscillate and are commonly referred to using different colloquialisms such as "personal massagers" or "stimulators".
The bullet vibrator is a popular choice due to its small size, discreetness and versatility.
Rabbit vibrators have been said to provide intense stimulation for both clitoral and G-spot orgasms.
Wand or Magic wand style vibrators promote overall relaxation while providing targeted pleasure ideal for home use. Alternatively, mini wands offer an alternative for travel-friendly penetration play.
Anal vibrators cater specifically towards those who prefer external or internal stimulation within their anus.
It is essential to note that some innovations include remote-controlled options, allowing partners to fulfill fantasies by controlling the device's speed and intensity without breaking physical contact.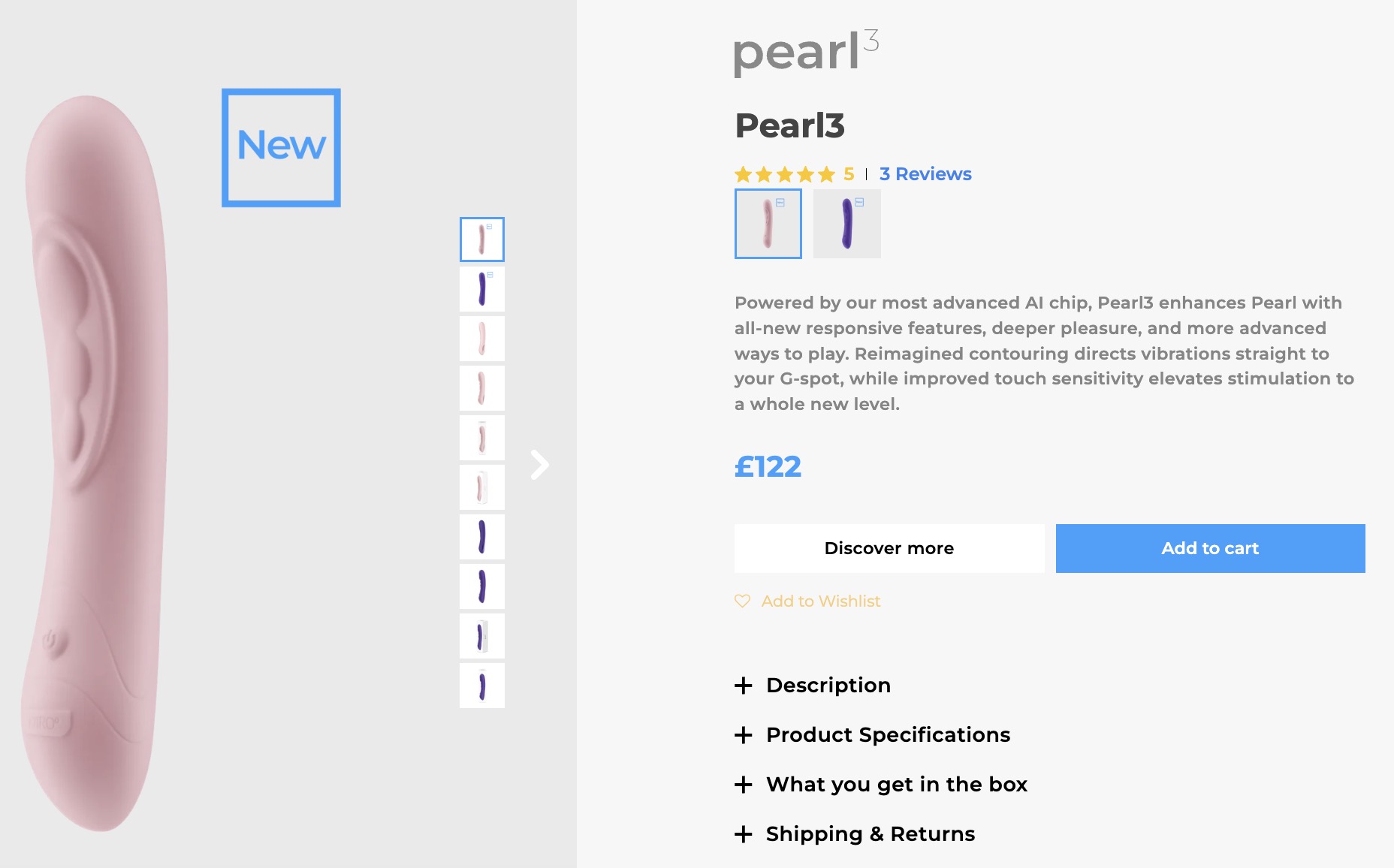 Another lesser-known kind is a sensual massager specially designed with soft bristles without any vibrations. They stimulate by gently massaging with friction on sensitive areas like nipples, perineum or anus.
True fact: According to research conducted by LELO, luxury adult toy manufacturer in 2021 revealed that 31% of people agreed that regular use of sex toys has improved their relationships. Seems like you need to give your vibrator a pep talk, because it's not getting the job done.
Reasons why vibrators may not be working
One possible Semantic NLP variation of the given heading could be 'Potential Factors that can Affect the Performance of Vibrators'. It is necessary to mention that different factors can influence the performance and efficiency of vibrators, and it is essential to consider them before making any conclusions about the problem.
A low battery or faulty power source may cause a vibrator to operate weakly or halt entirely.
Different types of vibration patterns may work for better than others. Finding the right one could require some exploration and experimentation.
Some individuals might not be using a suitable vibrator size or feature set for their needs.
Poor quality build materials can cause vibrations to malfunction or wear out quickly.
Vibrators need proper cleaning and maintenance otherwise they can weaken and lose their strength over time.
It is important to point out that if all of these aspects are up to par but still having difficulty, physical issues could be causing pain during sexual experiences – which may need medical attention.
It is possible that despite someone following all these tips, they may still struggle with using vibrators effectively. For instance, a woman named Lynn recounted her battle with finding the right vibrator size and shape for her body type despite owning many different devices over the years. She had tried changing batteries, positions, even utilized lubes in an attempt to find what worked best for her – yet nothing seemed successful until she sought professional advice from a sex therapist who helped her through this challenge.
Why fix a vibrator when you can just switch to manual mode and give yourself a round of applause?
Troubleshooting the vibrator
To troubleshoot the vibrator with non-functioning issues, you need to check the battery, connections, inspect the motor or even replace parts if necessary. This section titled "Troubleshooting the Vibrator" will guide you through each of these sub-sections and provide you with potential solutions to get your vibrator working again.
Checking the battery
To diagnose any issues with your device's vibration, you need to perform a thorough Battery Examination. Here is a quick guide on how to conduct it:
Power off the device and remove the battery cover.
Check if there is any damage, leak, or corrosion on the battery or in its compartment.
Clean the battery contacts with a dry cloth or cotton swab.
If required, recharge or replace the battery with a compatible one of adequate capacity.
Reinsert the battery and assemble the device again. Power it on and check if it works fine.
If not, try repeating these steps or proceed with other troubleshooting methods.
In Battery Inspection, remember to use original batteries from authorized dealers to safeguard against risks such as short circuits, explosions, or equipment failure.
Looks like you'll need more than just a gentle touch to get this vibrator buzzing properly.
Checking the connections
For troubleshooting the vibrator, one crucial step is to ensure that the connections are working correctly. This process involves checking the links between various components of the device.
To check the connections effectively, you can follow this three-step guide:
Ensure that all components of the vibrator are properly plugged in and connected.
Clean the connectors and pins on each component with a dry cloth to remove any dirt or debris that may be obstructing them.
If cleaning does not solve the issue, test each connection with a multimeter to ensure there is no malfunction in one of them.
In addition to these steps, it is crucial to identify if any specific component has disconnected or damaged that needs replacement. Keep a tab on it while performing these checks.
Pro tip: If your vibrator still does not work after verifying all connections, try resetting it or contacting support for further assistance.
My grandma's wheelchair has a better motor than this vibrator.
Examining the motor
The mechanism investigation of the vibration issue entails scrutinizing the motor. Here's how you can proceed:
| | | |
| --- | --- | --- |
| Motor Analysis | Process | Result |
| Voltage Reading | Connect a voltmeter to the motor leads | If voltage is not within tolerance limits, replace it. |
| Mechanical Inspection | Visually examine and test rotor and shaft for obstructions or misalignment. | If shaft or rotor has defects, contact a specialist. |
Bear in mind that motors are complex pieces of hardware. They include capacitors, bearings, brushes, and other elements that work together to perform their intended duty. It's critical to inspect these components one by one before reaching a conclusion.
As per company protocol, I was once tasked with troubleshooting an employee's faulty vibrator machine at a warehouse facility. Eventually, we discovered that the problem was caused by simple wear and tear over time. The brushes in the motor had worn down as expected, resulting in erratic behavior. After replacing them, the device ran perfectly fine again!
Looks like it's time for a vibrator overhaul, because replacing parts is the ultimate buzzkill.
Replacing parts
When fixing the vibrator, it's essential to know how to replace its components. Here are some tips to help with replacing parts in a more effective way:
Identify which parts need replacement and find compatible replacements.
Remove the damaged parts carefully using appropriate tools.
Install new parts correctly by following guidelines provided by the manufacturer.
Test if the repairs worked by turning on the vibrator before putting it back together.
If unsure, consult a professional for assistance.
It is important to be precise when replacing parts of a vibrator as incorrect installation or handling of components can lead to further damage. However, it is also worth noting that certain components may require extra care or expertise when replacing, such as the motor or battery. Hence, approaching each part with care would go a long way in prolonging the vibrator's life.
If you have never attempted replacing parts before, it might seem like an intimidating task. But taking your time and being familiar with your equipment will ensure that you do not damage your device further during repairs.
Finally, when troubleshooting the vibrator, one notable approach is to check for any vibrating patterns. It might also be helpful to observe other details like noise levels and temperature changes as this information could provide clues about what component may need attention. When the vibrator turns on but doesn't do the job, it's time to seek professional help – from a technician, not a therapist.
Seeking professional help
To address the issue of your non-working vibrator, seeking professional help with contacting the manufacturer and consulting with a sex toy expert can provide useful solutions. These sub-sections offer valuable guidance and technical support to assist you in fixing the problem.
Contacting the manufacturer
When in need of assistance, it is prudent to approach the manufacturer. For professional help, consider reaching out to the producer through their customer support channels. Depending on your location, a phone or email correspondence will be appropriate. Expect prompt and courteous service as they endeavor to solve your problem.
By contacting the company's customer support, you can benefit from their expertise in identifying and solving issues with their products. They may provide a solution over the phone or recommend an authorized repair facility in your area. Share any pertinent information such as purchase date, model number, and nature of the issue encountered for a quick resolution.
It is not uncommon for manufacturers to offer online resources such as manuals and guides that can help solve common issues with their merchandise. Consider these resources before making contact.
Previous customers have reported successful outcomes when dealing with companies' customer support teams. A client who experienced difficulties assembling a product received a comprehensive video guide that solved his challenge with minimal effort.
Reaching out to a manufacturer for professional help when facing challenges with their product is essential for swift problem resolution. Use available resources like online tools before contacting official channels where expert teams are readily available to provide amicable solutions.
If you need to spice up your love life, consulting with a sex toy expert is a good idea – they can help you find the right tool for the job.
Consulting with a sex toy expert
Sexual well-being is an essential component of overall health. Seeking assistance from a sexuality educator or sex-positive therapist can be beneficial in addressing concerns about sexual health, including the use of sex toys. Consulting with an expert on sex toys can provide insights on the safe use and ways to maximize pleasure.
Experts can guide users on the right selection of toys and best usage practices. They can also help with any discomfort or pain issues after using sex toys. In addition, experts can provide information on topics like cleaning, hygiene, and proper storage of sex toys.
It is crucial to note that every person's needs are unique; therefore, it is essential to find an expert who aligns with personal preferences and needs. Reading reviews and conducting research before settling for an advisor may provide insight into finding the best match.
It is recommended to try different types of toys to understand which ones deliver maximum pleasure. Trying out different products alone or with a partner will enable users to identify preferred textures, sizes, shapes, and brands that work for them. Experimenting with different positions while using a toy might also enhance feelings of pleasure.
Overall, seeking advice from experts in the industry, trying new things, and continuing education can promote sexual wellness through the safe use of toys. It's important to remember that everyone experiences and explores their sexuality differently; therefore, finding what works best remains key in enhancing personal sexual satisfaction – all done without any shame.
I guess you could say taking care of your vibrator is pretty similar to taking care of yourself…except it won't judge you for skipping a shower.
Maintaining and caring for your vibrator
To maintain and care for your vibrator with sub-sections on cleaning and storing the device properly, is the solution to ensuring that it continues to function effectively. With regular cleaning, you can keep your device hygienic and safe to use, while proper storage can help to prevent any damage from occurring.
Cleaning the vibrator
Your haptic companion needs regular cleaning to ensure hygiene and longevity. Proper care and maintenance ensure that your vibrator does not harbor bacteria or deteriorate quickly. Here is a simple guide to keeping your pleasure gadget clean.
Detach the device from the power source and remove any detachable parts.
Clean the surface with warm, soapy water. Use a non-abrasive cloth or towel for scrubbing.
Rinse thoroughly with clean water, ensuring no soap remains on the surface or crevices.
Dry it out with a soft cloth or allow it to air dry entirely before storing.
Sanitize your toy regularly using alcohol wipes or sprays approved for sex toys.
Remember to hold it by its handle instead of touching the vibrating part directly during cleaning. While cleaning waterproof devices, ensure you do not submerge any electronic parts in water.
Regular cleaning of your vibrator not only prevents infections but also prolongs its lifespan. Always refer to manufacturer instructions when cleaning or performing routine care.
Studies have shown that 75% of women use vibrators for sexual pleasure at least once in their lifetime (Smith et al., 2017).
Remember, a dusty vibrator is a sad vibrator – keep it clean and tucked away like your deepest secrets.
Storing the vibrator
The proper maintenance and care of a vibrator is essential to ensure its longevity. To keep your personal pleasure device working optimally, it's important to know how to store it correctly after use.
To store the device properly:
Thoroughly clean the vibrator using warm water and mild soap.
Dry the device completely before storing it.
Place it in a cloth or satin bag to avoid dust accumulation.
Store in a cool, dry place away from direct sunlight.
Avoid storing with other sex toys to prevent damage or contamination.
Additionally, never leave batteries inside the vibrator when storing as they may leak acid and corrode components.
It's important to note that improper storage can lead to damage or contamination of the device, which could inhibit its performance. Take proper care of your vibrator by following these simple steps, so you can continue enjoying your intimate moments without any issues.
Fun Fact: According to research conducted by the adult toy company Lelo, women are most likely to use their vibrators on a Sunday!
Ensuring your vibrator is well-maintained is not only a small investment in pleasure, but also an investment in your sexual sanity.
Conclusion
If your vibrator is not working properly, it can be frustrating and confusing. One possible reason for this issue may be battery depletion or incorrect insertion of batteries. Ensure that the batteries are correctly inserted, and try replacing them with fresh ones to see if that solves the problem.
If replacing the batteries does not work, there may be an issue with the device itself. Check if there are any defects or loose parts in the vibrator. You can also use a different charging cable or adapter to ensure there is no issue with charging. If these steps do not resolve the issue, it may be time to contact customer support or consider purchasing a new device.
Remember, taking care of your vibrator by cleaning and storing it properly can increase its lifespan significantly! Don't miss out on satisfying experiences due to malfunctioning devices.
Frequently Asked Questions
Q: My vibrator is not turning on. What should I do?
A: First, make sure the battery is inserted correctly and has enough charge. If the battery is new or fully charged, try connecting the vibrator to a different power source or checking the power switch.
Q: I can't seem to change the vibration pattern on my vibrator. What is wrong?
A: It could be a connectivity issue with the buttons or remote control. Check the user manual for instructions on how to adjust the settings and if that doesn't work, contact customer support.
Q: My vibrator has stopped working midway through use. What can I do?
A: This could be due to a loose wire or a malfunctioning motor. If it's under warranty, contact the manufacturer for a replacement or repair. If not, it may be time to invest in a new vibrator.
Q: There's a strange noise coming from my vibrator. What does it mean?
A: It could be a sign of a damaged motor or loose parts. Discontinue use immediately and inspect the device for any visible damage. If it continues to make noise, consider replacing it.
Q: My vibrator has lost its power even though the battery seems fine. What's the issue?
A: The battery could be low or the motor may be worn out. Try changing the battery or using a stronger power source. If the issue persists, it may be time for a replacement.
Q: What can I do to prevent my vibrator from malfunctioning?
A: Always follow the manufacturer's instructions, use high-quality batteries, and store the vibrator in a dry, cool place. Avoid dropping it or exposing it to harsh chemicals. Regular maintenance, such as cleaning and lubricating, can also prolong the lifespan of your vibrator.