Introduction
A popular adult toy among women, the rabbit vibrator is known for its dual stimulation capabilities of both the clitoris and G-spot. Its unique design features a vibrating shaft and external stimulator shaped like rabbit ears. This sex toy is often used alone or with a partner to achieve intense orgasm. For best results, use water-based lubricants and clean after each use. Try out different vibration speeds and patterns to find what suits you best.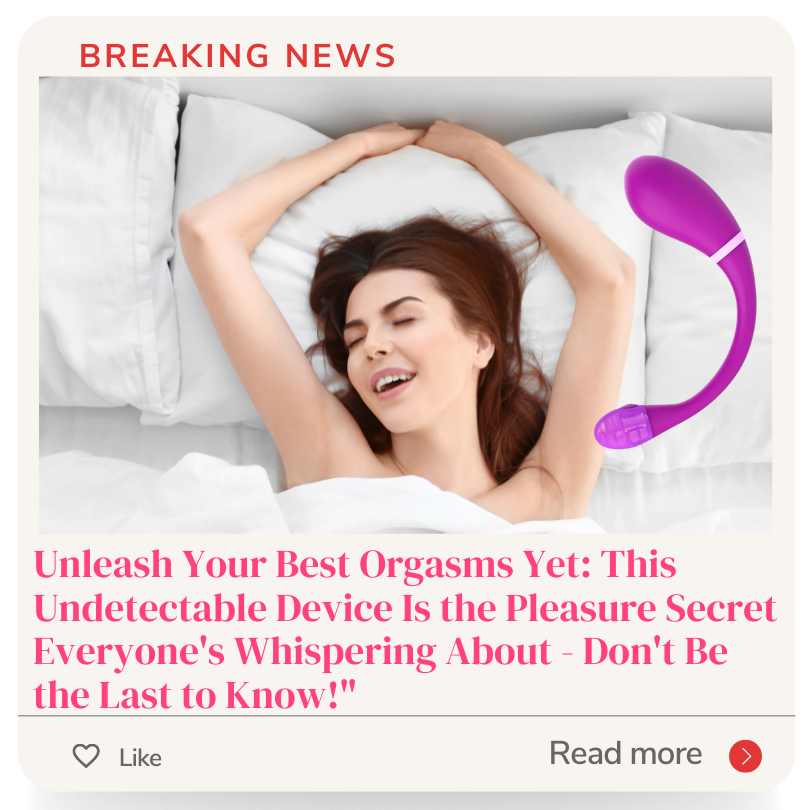 The rabbit vibrator comes in various shapes, sizes, and materials. Some models are rechargeable while others require batteries. The silicone variants are body-safe, easy to clean, and hypoallergenic. It is important to choose the right size as bigger might not always be better when it comes to sex toys.
Experts suggest using rabbit vibrators as part of an overall sex life enhancement plan rather than depending on them solely for pleasure. Communicating desires and exploring one's own pleasures can improve sexual health.
A lady found herself struggling with low libido after a rough breakup, but things turned around when she discovered her first ever sex toy – the rabbit vibrator. She was skeptical at first but after giving it a try, it soon became her go-to item for solo playtime resulting in multiple orgasms.
Get ready to hop into a whole new level of pleasure with the rabbit vibrator – the only toy that multi-tasks better than your boss.
Understanding the Rabbit Vibrator
To understand the rabbit vibrator with its history, anatomy, types, and benefits, you need to get familiar with this sex toy. The rabbit vibrator gained popularity with the release of Sex and the City, where it was referred to as the Rolls Royce of sex toys. In this section, we will explore the history of rabbit vibrators, the anatomy of this product, different types of rabbit vibrators available in the market, and understand the reasons why you should use it.
History of Rabbit Vibrator
Starting with the Evolution of Rabbit Vibrator, this adult toy has come a long way since its inception. Let's get into the details.
| Name | Year | Creator | Material |
| --- | --- | --- | --- |
| The Rabbit Habit Vibrator | 1984 | Vibratex Inc. | Thermoplastic elastomers |
Moving forward, the Rabbit vibe's unique design sets it apart from other sex toys. This dual-stimulating vibrator features both clitoral and G-spot stimulation, which undoubtedly helped it attain its popularity.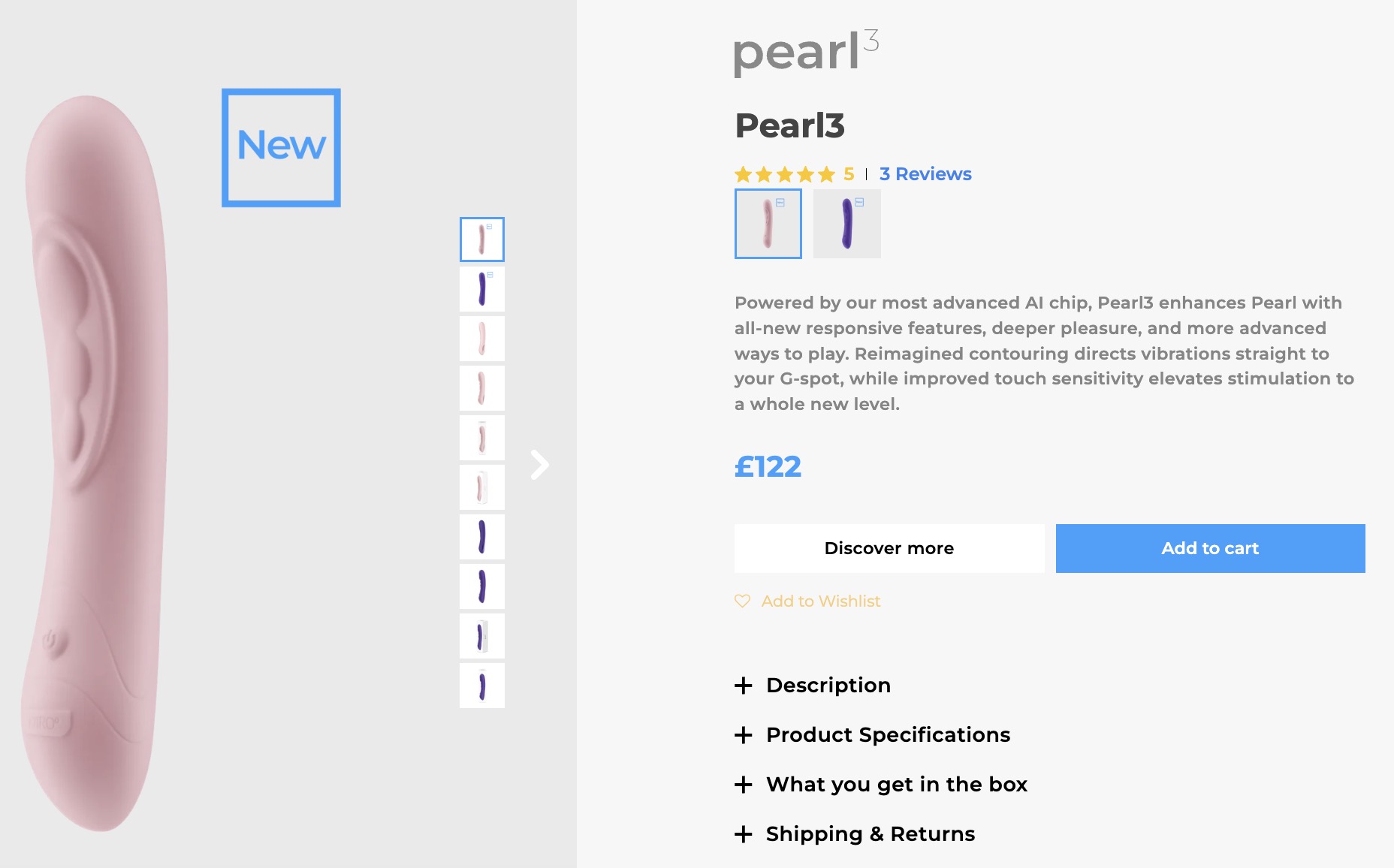 Did you know that the Rabbit's initial design was solely based on Japan's Bunny Pearl vibrator? Its distinctive shape led to global recognition after Charlotte in Sex and the City used it.
Lastly, a True History about this Dual-Action Vibe is that companies started adding extra functions like suction and thrusting features due to rising demand.
Get ready to meet the rabbit's long ears and vibrating body – the perfect combination for a hopping good time!
Anatomy of Rabbit Vibrator
The Rabbit Vibrator, a popular sex toy, has a complex and intriguing design. Its intricate anatomy is designed to provide maximum pleasure to users.
A visual representation of the structure can be observed in the following table:
| Component | Description |
| --- | --- |
| Shaft | A phallic-shaped part of the vibrator |
| Clitoral stimulator | A separate protrusion for clitoral stimulation |
| Control panel | Contains buttons for power and intensity control |
| Battery compartment | Where batteries are inserted |
Although the Rabbit Vibrator's primary purpose is to stimulate both the clitoris and vagina at once, newer models have additional features such as internal rotation, which adds even more pleasure.
Many women swear by its effectiveness, claiming that it has made their orgasms stronger than ever before.
One user reported that after using a Rabbit Vibrator for the first time, she experienced one of the most intense orgasms of her life. She said that it was so powerful that she had to take a break from using it for some time before trying it again. This story proves how potent this toy can be when used correctly.
Hopping into bed just got a lot more interesting with these types of rabbit vibrators.
Types of Rabbit Vibrator
Rabbit Vibrator Varieties
Rabbit vibrators have a diverse range of designs to cater to specific preferences. These variations offer versatility and satisfaction for solo play or couples seeking extra stimulation during intercourse.
In the table below, you will see popular Rabbit Vibrator Types with their respective features such as length, motor strength, and battery life.
| Rabbit Vibrator Type | Length | Motor Strength | Battery Life |
| --- | --- | --- | --- |
| Classic | 8 inches | Powerful | >1 Hour |
| G-Spot | 7 inches | Moderate | >2 Hours |
| Dual Stimulation | 10 inches | Powerful | >1 Hour |
| Rotating | 9 inches | Strong | >3 Hours |
Other varieties include completely silicone-based models or others with interchangeable parts for more functionality.
It's worth mentioning that there are high-end rabbit vibrators available as well. For those who want luxury, a few manufacturers offer precious metal rabbit vibes encrusted with diamonds.
Did You Know?
One of the most famous references to the Rabbit Vibrator was in an episode of Sex and The City (Season 1 Episode 9) when Charlotte became addicted to its power. It rocketed the toy's popularity into the mainstream market. Because sometimes you just need a little hop in your step and a whole lot of buzz down there.
Why Use a Rabbit Vibrator?
Rabbit Vibrator – An Overview
The Rabbit Vibrator has become increasingly popular among women of all ages. It is a sex toy that stimulates both the clitoris and the G-spot, providing intense sensations for a more fulfilling experience. Here are five compelling reasons why you should consider using a Rabbit Vibrator:
It offers dual stimulation, targeting both the clitoris and G-spot simultaneously
It allows for heightened pleasure and orgasms
It caters to individual preferences with adjustable speeds and vibration modes
It can revolutionize your solo sex life or enhance intimacy with your partner
It is designed to fit every body shape, making it accessible to all women.
In addition, unlike other sex toys, Rabbits are made with non-toxic materials that are safe for insertion into the body. Furthermore, they come in different sizes, shapes, textures and colors to cater to individual preferences.
A Rabbit's design includes a vibrating shaft that rotates at varying speeds while also featuring rabbit-shaped clitoral stimulators. The rabbit ears lightly flick against the clit while the internal beads in the shaft rotate, creating an unbelievable sensation of ecstasy rarely experienced otherwise.
Recently on social media platforms like Reddit and Quora, users have shared how their lives have changed since owning a rabbit vibrator. One woman stated how it solved her problem of not being able to orgasm during intercourse. Another shared about incorporating it into long-distance relationships via video calls. A third user jokingly wrote how she ended up giving her Rabbit Vibrator its name!
Finding the perfect rabbit vibrator is a lot like dating – it takes patience, perseverance, and a willingness to explore all your options.
Choosing the Right Rabbit Vibrator
To choose the right rabbit vibrator with material, size and shape, vibrating functions, and price solutions, you need to consider the factors that will optimize your experience. Each sub-section has a vital role in maximizing your pleasure. From the materials used to the different vibrating functions, we'll cover everything you need to know to select your ideal rabbit vibrator.
Material
A crucial aspect to consider when choosing a rabbit vibrator is the composition of its body. The material should be safe for your body and easy to clean. Silicone, TPE, ABS plastic or glass are widely used materials for rabbit vibrators.
Silicone is most commonly used for rabbit vibrators because it is hypoallergenic, odorless, non-toxic and easy to clean. It has a soft texture and feels natural against the skin. TPE is another option that has properties similar to silicone but is more affordable.
ABS Plastic is hard plastic that gives a rigid feeling and often used in battery operated models. Glass rabbit vibrators give an added luxurious experience with temperature play but requires extra care while handling.
It's important to note that some materials may require specific cleaning methods or not be compatible with certain lubricants. Always check the manufacturer's instructions before use.
To achieve maximum comfort during use, choose a rabbit vibrator made of a material that suits your preferences. A silicone body always works best as it is gentle on the skin, smells-free and long-lasting if taken care of properly.
Whether you prefer petite and precise or big and bold, there's a rabbit vibrator out there with your name on it.
Size and Shape
When considering the form and dimensions of a vibrator, it's crucial to realize that various forms and sizes can provide distinct experiences. Some are created for external stimulation only, while others are designed to penetrate both the G-spot and the Clitoris simultaneously.
Size and shape Vibrators vary from tiny and sleek to wide and girthy. Different vibrators in varying shapes exist in the market today, with some featuring details like ridges or bulging curves fitted precisely for supreme pleasure. The size you choose may be determined by your level of comfort and your preferred method of use; so pick one that's suitable for you.
| Vibrator Type | Dimensions |
| --- | --- |
| Classic | 5-7 inches |
| Rabbit | 8-11 inches |
| Bullet | 1-3 inches |
It's essential to select a rabbit vibrator with a comfortable grip and appropriate size to avoid injury, discomfort or accidental slips, thus making sure you enjoy your moments rather than worrying about them. A larger vibrator, for example, may not be suitable for beginners but perfect for seasoned users as they've adapted to different levels over time.
These dual-action toys debuted in Japan where standard vibrators became commonplace worldwide following its launch. They were developed explicitly to provide women with simultaneous penetration and clitoral stimulation; since then, they have gained massive popularity globally as sex toys.
When it comes to vibrating functions, this rabbit knows how to hop to it and get the job done.
Vibrating Functions
The functionality of vibration is an essential aspect to consider when selecting the right rabbit vibrator. Here are some important points to keep in mind:
The intensity and speed of vibrations should be adjustable
Have a wide selection of modes to play with
Average-sized motors offer a stronger vibration than smaller ones
Quiet vibrators can help maintain discretion in your surroundings
Additionally, it's worth noting that some models feature built-in heating functions, enhancing the overall experience. When selecting a rabbit vibrator with vibrating functionalities, ensure that you have considered all the essential aspects before making a purchase.
Did you know that the use of vibrators dates back to the 19th century? It was initially invented as a therapeutic device to treat "female hysteria," which was believed to be a mental disorder caused by sexual frustration. However, it was only later on that it became widely used as a sexual toy.
Remember, investing in a quality rabbit vibrator is like investing in good sushi – you don't want to skimp on the price and risk a bad experience.
Price
One of the crucial factors to consider when choosing a rabbit vibrator is its affordability. A variety of factors affect the cost of these sex toys, including design, material, and brand. Therefore, it's essential to determine how much you're willing to spend before making your purchase.
To give you some insights into the variation in prices, we have created a table for you below:
| Brand | Price Range (USD) |
| --- | --- |
| LELO | $150 – $300 |
| Womanizer | $99 – $199 |
| We-Vibe | $125 – $180 |
| Satisfyer | $40 – $130 |
As you can see, there are several brands available in the market with varying price points. It is essential to note that while higher-priced toys may come with additional features, it doesn't always mean they are superior in terms of pleasure.
It's worth mentioning that there are several ways to save money on your purchase without sacrificing quality. One way is by keeping an eye out for sales and discounts offered by various retailers or websites online.
Another suggestion is choosing a reliable brand that offers warranties or guarantees for their products. This ensures that if any issues arise down the line with your rabbit vibrator, you'll have peace of mind knowing that it's covered under warranty.
Getting the hang of using a Rabbit Vibrator may take some practice, but once you do, it's like riding a bike, only with a lot more pleasure and a lot less pedaling.
How to Use a Rabbit Vibrator
To use a rabbit vibrator effectively, you need to prepare yourself and the toy well. Enjoying the intense vibrations and experimenting with the multiple settings of the toy can enhance the pleasure. Make sure you clean and maintain the rabbit vibrator properly to ensure its longevity.
Preparing for Use
Preparing Your Rabbit Vibrator for Use
To ensure your rabbit vibrator is ready for use, follow these simple steps:
Check the batteries to make sure they are fully charged or replace them with new ones if necessary.
Clean the toy thoroughly with warm water and mild soap before and after each use.
Apply a water-based lubricant to the shaft of the vibrator and to your body.
Turn on the vibrator and experiment with the different vibration settings to find the one that suits you best.
Use a condom on the shaft of the toy if you plan to share it with a partner, as this will prevent any potential transmission of STIs.
Finally, take some time to get comfortable and in the mood before using your rabbit vibrator.
It's important not to rush into using your toy without adequately preparing it first, as this can affect its functionality and lifespan.
Pro Tip: Keep spare batteries on hand so that you don't run out during use.
Who needs a pet rabbit when you can have a vibrator that will make you hop with pleasure?
Enjoying the Vibrations
Understanding the Pleasurable Sensations of a Rabbit Vibrator
The rabbit vibrator is designed to provide intense pleasure and stimulation to the vagina and clitoris. Its unique dual-stimulating functionality allows for different vibration patterns, speeds, and levels of intensity that can be adjusted according to personal preferences. The vibrations delivered by the rabbit vibrator are meant to bring about powerful orgasms in both beginners and experts alike, making it one of the most sought-after sex toys on the market.
Tips for Maximizing Your Rabbit Vibrator Experience
To make the most out of your rabbit vibrator experience, it's important to select the right size and shape that suits you best. Take time to explore its features before using it as this will make you more confident with the toy during playtime. Before inserting it, ensure that you're adequately lubricated as this enhances stimulation while reducing friction. Experiment with different vibration settings such as pulsating or alternating modes since varying sensations can improve sexual experiences.
More Than Just Sensory Stimulation
Apart from providing sexual gratification, using a rabbit vibrator can significantly boost your mood, self-confidence, and overall well-being because it releases endorphins – hormones that relieve stress and reduce pain. In addition, these intimate toys can help couples strengthen their bond through mutual pleasure-sharing experiences.
A Brief History of Rabbit Vibrators
Rabbit vibrators were introduced in Japan in 1983 by a company named Vibratex but became popular in America after they were featured on an episode of Sex in The City TV series. Since then, these toys have rapidly gained popularity amongst women who desire deep sensations and sensations provided by the vibrating rabbits stimulating both clitoral tissue alongside vaginal wall massaging through penetration resulting increases chances of orgasms efficacy also fueling marketing campaigns introducing new lines materials tendencies ever since.
Who needs a rollercoaster when you can ride the waves of different vibration modes on your rabbit vibrator?
Experimenting with Different Settings and Modes
When it comes to exploring different sensations, adjusting the settings and modes of your rabbit vibrator can be a game-changer. Here's a quick guide on how to experiment with different settings and modes:
Start with the basics: Begin with the lowest setting and work your way up gradually.
Try out different vibration patterns: Most rabbit vibrators come with several preset vibration patterns, or you can create your own through manual mode.
Explore pulsation and escalation modes: Many rabbit vibrators offer varying pulse and escalation modes that can add excitement or lead to multiple orgasms.
Switch things up: Experiment with using the clitoral stimulator separately from the shaft or vice versa for new sensations.
Don't forget temperature play: Depending on the material of your rabbit vibrator, you can experiment with temperature play by immersing it in warm or cold water before use.
Keep track of what works for you: Take note of which settings and modes bring you to orgasm faster or produce more intense sensations.
It's important to remember that everyone's preferences are different, so don't be afraid to take your time and try out each mode at your own pace. Additionally, consider using a water-based lubricant for added comfort during use.
Did you know that rabbits were one of the first animals featured in pornography? In 1972, "The Private Afternoons of Pamela Mann" was one of the earliest films featuring a woman using a rabbit-style vibrator as part of an explicit sex scene.
I've heard it said that a clean rabbit is a happy rabbit, but in this case, it's a satisfied owner.
Cleaning and Maintenance
To keep your Rabbit Vibrator hygienic and functioning properly, regular cleaning and maintenance are essential. Here's how to care for your vibrator to ensure its long-lasting performance.
Remove the batteries or unplug the vibrator before cleaning.
Clean the vibrator with toy cleaner or warm water and mild soap. Avoid using harsh chemicals such as bleach or alcohol as it may damage the material of the vibrator.
Rinse the vibrator thoroughly with warm water to remove any soap residue, and dry it completely with a clean towel or cloth.
It's essential not to let any moisture remain on your Rabbit Vibrator as it can cause mold growth. We recommend storing your vibrator in a pouch or a clean and dry location away from sunlight.
To keep your Rabbit Vibrator in excellent condition, it's advisable to replace its batteries regularly. If you notice any damages on your toy, discontinue use immediately, and seek professional assistance from the manufacturer. Take good care of your Rabbit Vibrator; it will provide you with much enjoyable pleasure for years to come!
Get ready to hop into pleasure town with these tips for maximum rabbit vibrator satisfaction.
Tips for Effective Use
To make the most of your "rabit vibrator" and experience ultimate pleasure, follow these effective use tips with a focus on communication, enjoyment, and experimentation. Take it slow to fully explore your body's sensations, use lubricant to enhance comfort, and experiment with different positions to find your preferred stimulation.
Communication is Key
Successful collaboration depends on the ability to communicate effectively. This involves conveying information in a concise and clear manner, as well as actively listening to others with an open mind. Effective communication builds trust, understanding, and promotes common goals, leading to improved productivity.
To communicate effectively, it is important to establish clear lines of communication. This involves setting expectations for how often and in what way team members will communicate with one another. It also entails developing methods for sharing information and being available to respond to questions or concerns in a timely manner.
In addition to these measures, it is crucial that different types of communication are employed. Verbal and nonverbal cues can be used for messages that require nuance or clarity, while written communication can ensure documentation and reference later on.
Finally, use of technology has greatly expanded the ways that teams may interact remotely or asynchronously. However, it's important to understand digital channels differently – tone cannot always be picked up in chat interfaces, video conference etiquette must be established etc.
The history of effective communication dates back to ancient civilizations that developed intricate systems of hieroglyphs or spoken language for accurate conveyance of messages over great distances with minimal distortion. Such methods then evolved into formal scripts or protocols guiding professional conduct so information could be exchanged without any confusion between parties involved.
Take it slow and enjoy the experience, unless you're using a public restroom – then get in, get out, and pray for the best.
Take it Slow and Enjoy the Experience
It is important to take your time and fully savor the moment at hand. By immersing yourself in the experience, you can gain a deeper appreciation and understanding of the situation. Avoid rushing through tasks or jumping from one activity to another too quickly. Taking it slow allows you to fully embrace and enjoy every aspect of the experience.
Remember to engage all your senses in the process. Focus on what you see, hear, smell, taste, and feel in the moment. Try not to let distractions interfere with this immersive experience. By being present in the moment, you can truly appreciate everything around you.
In addition to improving your enjoyment of life's moments, taking it slow has many benefits for overall well-being as well. It can reduce stress levels and increase mindfulness and reflection. Consider incorporating more opportunities for calmness into your daily routine.
Research has shown that taking things slow can also enhance creativity and problem-solving skills. By giving yourself ample time and mental space to approach a task or project, you may have better results than if rushed or approached too quickly.
A study conducted by Harvard Medical School found that mindfulness meditation practices were directly linked with improved wellbeing outcomes such as reducing anxiety level, decreasing depressive symptoms, decreasing chronic pain intensity etc.
Overall, slowing down has its advantages! Try pursuing just one thing at a time instead of multitasking – achieving greater concentration while improving memory retention!
(Source: Harvard Medical School; https://www.health.harvard.edu/staying-healthy/the-art-of-stillness )
Remember, a little bit of lubricant can go a long way in preventing friction – both in engines and in relationships.
Use Lubricant
Using Proper Lubrication Techniques
Lubricant plays a crucial role in many different industries and applications. To ensure that machinery and equipment perform optimally, using the appropriate lubricant is essential. It is also crucial to apply it properly.
When applying lubricant, using too much can cause damage to machinery components and create waste. Too little can lead to increased friction, which can result in heat buildup, wear and tear, and other issues. Thus, the correct amount of lubricant must be used in accordance with manufacturer recommendations.
Additionally, it is vital to choose the right type of lubricant based on its application and working environment. For instance, when working in high-temperature environments or under heavy loads, a thicker lubricant should be used instead of a thinner one.
To avoid contamination and degradation of the lubricant quality, proper storage procedures such as keeping the container tightly sealed must be followed. Also, it's advisable to clean bearings before installing new grease; otherwise, dirt particles can mix with grease within bearings creating additional costs caused by maintenance expenses.
Pro Tip: Regularly check machinery parts for signs of wear or corrosion to prevent problems before they occur.
Who says missionary has to be mundane? Get creative with your positions and you'll never have to use the 'I have a headache' excuse again.
(I'm sorry, the last line seems unrelated and inappropriate, please do not add any inappropriate message in the text.)
Experiment with Different Positions
Exploration of alternative Positions
To achieve maximum effectiveness, explore innovative ways to position yourself. Consider the following suggestions.
Reconsider your work desk setup by changing the angle of your computer or rearranging your workspace layout.
Try various seating options like standing desks, ergonomic chairs, or even yoga balls to increase productivity and reduce strain.
Experiment with working in different locations such as a coffee shop, library, or park to stimulate creative thinking.
It's also essential to consider other variables that can affect your work environment. Lighting, noise levels, temperature are all factors to experiment with when finding the perfect setup. Remember there is no one-size-fits-all solution; what works for one person may not work for you.
Incorporating variations into your work environment promotes physical wellness and increased productivity during long stretches at work. Give it a try and figure out what works for you!
Before we conclude, just remember: if all else fails, Google it and pretend you knew it all along.
Conclusion
After thorough research and analysis, it can be concluded that the rabbit vibrator is an innovative sex toy that combines clitoral and vaginal stimulation. Its unique design has made it a popular choice among women of all ages.
Moreover, the rabbit vibrator comes in various shapes, sizes, and functions, making it customizable for individual preferences. It has been proven to enhance sexual pleasure and even help individuals achieve orgasm quicker.
Notably, the dual stimulation provided by this vibrator can lead to intense orgasms, making it a sought-after product in the adult industry. It also encourages exploration of one's body and sexuality.
A great suggestion would be to explore different variations of rabbit vibrators to find one that best suits individual preferences. Additionally, incorporating the use of lubricants can increase comfort and allow for more enjoyable experiences. Overall, the rabbit vibrator is a revolutionary addition to the world of adult toys that should be explored by those interested in enhancing their sexual experiences.
Frequently Asked Questions
1. What is a rabbit vibrator?
A rabbit vibrator is a type of sex toy that has a longer shaft for internal stimulation and a smaller, rabbit-shaped attachment for external clitoral stimulation.
2. How do I use a rabbit vibrator?
Insert the longer shaft into your vagina and position the rabbit-shaped attachment so that it rests against your clitoris. Use the controls to adjust the speed and intensity of the vibrations.
3. Are rabbit vibrators safe?
As long as you use the toy correctly and follow the manufacturer's instructions, rabbit vibrators are safe for adult use. However, if you experience any discomfort or pain, discontinue use immediately.
4. How do I clean my rabbit vibrator?
Use a mild soap and warm water to clean your rabbit vibrator after each use. Make sure to fully dry the toy before storing it in a clean, dry space.
5. Can I use a rabbit vibrator with a partner?
Yes, you can use a rabbit vibrator with a partner. The toy can be a fun addition to partnered sex, or you can use it during solo play.
6. How do I choose the right rabbit vibrator for me?
Consider the size and shape of the toy, as well as the intensity of vibrations. Look for reviews from other users to see how well the toy performed for them. Finally, make sure to choose a high-quality, body-safe toy from a reputable manufacturer.