What is a Snail Vibrator?
A Snail Vibrator, also known as a spiral vibrator, is a handheld toy used for sexual stimulation. Its unique design includes a spiraling shape that mimics the movements of a snail shell. These stimulators are made from high-quality silicone and offer multiple speed settings. They can be utilized both externally and internally, making them incredibly versatile.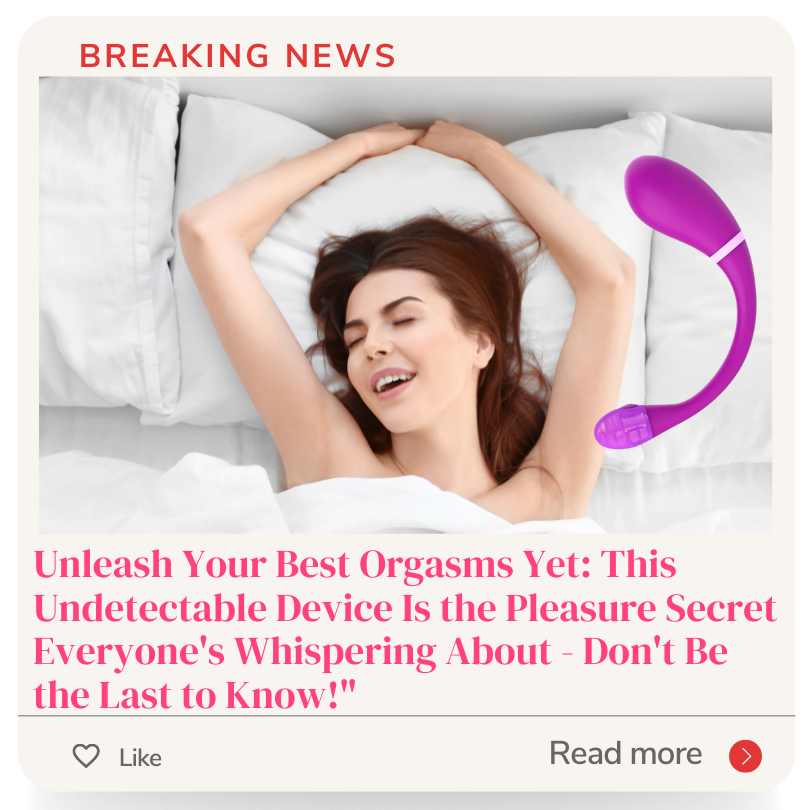 In addition to their distinguished design, many snail vibrators include additional features such as ridges or shapes that add extra stimulation. Some models are even waterproof for use in the bath or shower.
A significant advantage of using a snail vibrator is the ability to precisely control vibration speed and intensity. This leads to an increased level of sensation and pleasure during self-pleasure or sex with partners.
Pro Tip: When using your snail vibrator, experiment with different speeds and patterns to find what works best for you. Remember to clean your toy appropriately after each use with mild soap and water or a specialized toy cleaner.
Who needs a prince when you can have a snail vibrator? Experience the slow, sensual benefits of this little slimy friend.
Benefits of using a Snail Vibrator
To increase your sexual pleasure and stimulate multiple erogenous zones, try using a snail vibrator. This innovative toy can lead to stronger orgasms and is safe for both solo or partner play. In this section on the benefits of using a snail vibrator, we'll explore these advantages in detail.
Increases sexual pleasure
Snail vibrators are known to bring about heightened sexual sensation and multiple orgasms. Here are five benefits of incorporating a snail vibrator into your sexual routine:
Increased Clitoral Stimulation: The unique design of the snail vibrator offers direct and intense stimulation to the clitoris, leading to prolonged orgasm and greater pleasure.
Improved Vaginal Sensitivity: The vibrations not only stimulate the external genitals but also enhance vaginal sensitivity, leading to powerful orgasms.
Couples Play: Incorporating a snail vibrator can be a fun way for couples to explore their sexual fantasies together, improving bonding and trust between partners.
Masturbation Aid: Snail vibrators can help individuals reach orgasm faster and more efficiently while engaging in self-pleasure.
An Alternative to Penetration: For individuals who experience discomfort or pain during penetration, using a snail vibrator can offer pleasure without causing discomfort.
In addition, using a snail vibrator is discreet and easy to use. It can also be used for anal stimulation with proper precautions.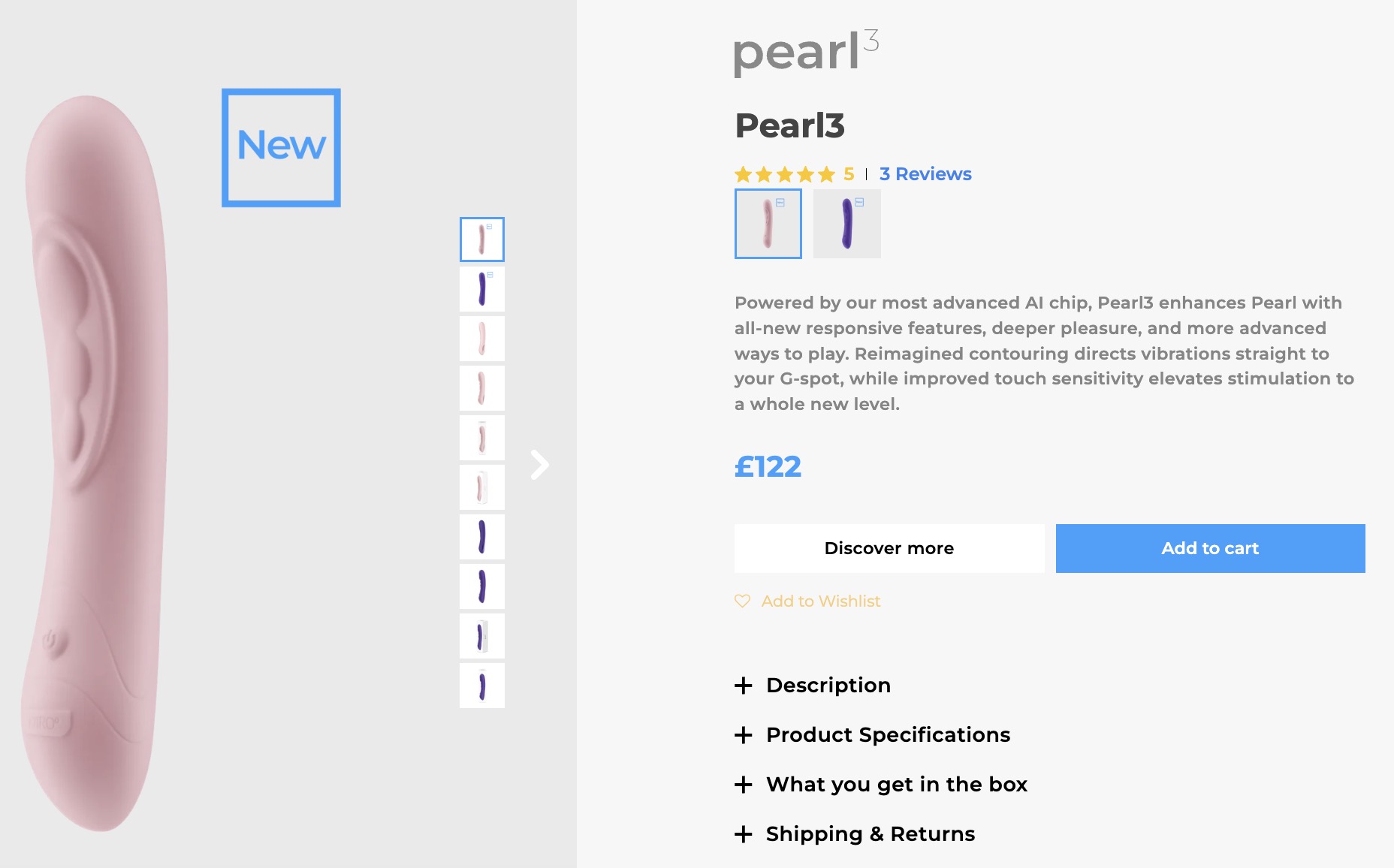 To further enhance your experience with a snail vibrator, consider using water-based lubricants to reduce friction. Additionally, adjusting the intensity and speed of vibration can help you find the perfect sensation that suits your preferences. Experimenting with different patterns of vibration adds excitement and variety in sexual activities.
Who needs a partner when you've got a snail vibrator that can hit all the right spots?
Stimulates multiple erogenous zones
When it comes to exploring one's sexuality, finding the right tool is crucial. A snail vibrator is an excellent option for those looking to stimulate multiple erogenous zones at once.
1. A snail vibrator's unique shape and design allow for both internal and external stimulation simultaneously. The curved and slim shaft is perfect for internal insertion, while the rounded head can be used externally to stimulate the clitoris or perineum.
2. The vibration patterns of a snail vibrator provide various sensations that can intensify orgasms. These vibrations travel through the entire toy, allowing for full-body stimulation and arousal.
Lastly, the size and shape of a snail vibrator make it easy to handle and maneuver during solo or partnered playtime. Users can experiment with different angles and positions to find what works best for them.
One unique feature that sets snail vibrators apart from traditional vibrators is their flexibility. The soft silicone material allows users to bend and contour the toy to fit their bodies' curves perfectly.
Whether you're a beginner or experienced user, incorporating a snail vibrator into your sex life can add an extra layer of pleasure and excitement. Don't just take our word for it – many satisfied customers have reported increased satisfaction with this innovative toy. Because who knew a slow and steady pace could lead to a mind-blowing finish?
Can lead to stronger orgasms
Using a snail vibrator can enhance the intensity of orgasmic sensations. The vibrating movements stimulate the clitoris which, in turn, enhances arousal leading to a more intense and satisfying climax. Furthermore, the vibration of the snail vibrator also stimulates the surrounding tissues and muscles, adding to overall pleasure.
In addition to heightened sensations, using a snail vibrator has numerous other benefits. It can be used for solo play or with a partner to add extra stimulation during sex. Additionally, it can help women who experience difficulty achieving orgasm due to various factors such as medication side effects, hormonal imbalances or stress.
A Pro Tip: When choosing a snail vibrator, opt for one made of body-safe silicone material. It's durable and easy to clean while offering unparalleled comfort and safety during use.
Whether you're flying solo or with a partner, the snail vibrator is the perfect mollusk-inspired addition to your sex toy collection.
Safe for solo or partner play
For anyone wondering about the safety of using a Snail Vibrator, rest assured that it is entirely safe for both solo play and partner play.
Here are four key reasons why:
The Snail Vibrator's design is ergonomic, making it easy and comfortable to hold in your hand.
It has a silicone exterior, which means it is hypoallergenic and body-safe.
The vibration settings can be adjusted to your preference, making it customizable for all users.
The Snail Vibrator is waterproof, so you don't have to worry about accidental water damage during cleaning or use.
One unique detail worth mentioning is that the Snail Vibrator's curved shape allows for targeted stimulation of specific areas. This vibrator's size also makes transport easy, as you can effortlessly slip it into a bag or purse.
Pro Tip: Make sure to use plenty of water-based lubricant when using the Snail Vibrator to ensure maximum comfort and pleasure.
Why go on a snail's pace when you can use a snail vibrator to speed things up?
How to use a Snail Vibrator
To use a snail vibrator effectively, it's important to know how to get the most out of it. In order to do this, you need to focus on three key areas – choosing the right size and shape, applying lubrication, and experimenting with different speed and vibration settings. Let's explore each of these sub-sections in more detail so you can get the most out of your snail vibrator.
Choosing the right size and shape
The anatomy of every individual is different, thus choosing the ideal snail vibrator can be challenging. To avoid discomfort or injury, it's essential to select the right size and shape that suits your body's unique needs.
Consult with an Expert: Seeking guidance from an expert, whether a physician or a professional in the adult toy industry, can help find the perfect match based on their experience.
Product Description: Before purchasing a snail vibrator, read and understand its description for measurements and added features such as texture, shape, curves and width.
User Review: Look for customer feedback to get additional insight into user satisfaction.
Personal Preference: Ultimately, personal preference plays a significant role in choosing the right size and shape of snail vibrator. Consider what feels comfortable for you personally before making your final decision.
When selecting a snail vibrator's size and shape, don't forget to take into account other aspects of your sexual preferences. The level of power, battery type and durability are equally important factors to keep in mind while choosing.
Experience pleasure without any hesitation by investing time into selecting the ideal snail vibrator catered to your unique desires. Get ready to expand your sexual pleasure experiences!
Don't let doubt hold you back from experiencing new pleasures; start exploring now!
Slather it on like you're buttering a greased pig, because nothing ruins a snail vibrator experience like squeaky, dry friction.
Applying lubrication
To ensure a comfortable and pleasurable experience using your snail vibrator, it is crucial to prepare by applying an adequate amount of lubrication. Properly lubricating the device makes insertion easier and enhances the sensations experienced during use.
Here's how you can apply lubrication to your snail vibrator:
Choose a water-based or silicone-based lubricant that is safe for use with sex toys.
Squeeze a small amount onto the tip of your finger.
Gently spread the lubricant around the surface of the vibrator, ensuring complete coverage.
If desired, apply some additional lubricant directly to yourself before inserting the toy.
Reapply lubricant as needed during use to maintain comfort and pleasure.
After use, clean the vibrator thoroughly with water and toy cleaner.
It is essential to ensure that you are not overusing or underusing lube. Overuse can lead to reduced sensation, while underuse can cause discomfort or even pain. Additionally, using too much lube can cause the device to slip out of your hand during use.
To avoid wastage and ensure maximum pleasure, start with a small amount of lube and add more as necessary. It is always better to apply more lube than risk discomfort or pain during use.
In addition to using proper amounts of lubricants while enjoying your snail vibrator, it's also essential to focus on your comfort level at all times. Experimenting with different techniques and positions may help you achieve maximum pleasure without any discomfort.
Get ready to feel like a mad scientist as you experiment with the snail's various speeds and vibrations – just don't forget to come up for air!
Experimenting with different speed and vibration settings
When exploring the capabilities of a snail vibrator, it is crucial to experiment with various speed and vibration settings. This allows for a personalized experience and maximum pleasure.
Start with the lowest setting and gradually increase it to a comfortable level.
Try different vibration patterns to find one that resonates with your body.
Combine different speeds and patterns for a unique sensation each time.
To enhance the experience further, try using water-based lube or wearing a robe for increased comfort. Personal hygiene is essential before and after use of any sex toy.
Pro Tip: Do not forget to charge your snail vibrator fully before use, so you can have uninterrupted fun for as long as you need.
Who knew snails could be so stimulating? Here are the top types of snail vibrators to add to your collection.
Types of Snail Vibrators
To explore the various types of snail vibrators, including battery-operated, rechargeable, and waterproof models, and determine which one best suits your needs. Discover the unique features and benefits of each type to determine which one fits your lifestyle and preferences.
Battery-operated
Battery-powered snail vibrators are a popular type of sex toy. They come with a small motor that is powered by batteries, allowing for greater flexibility and portability. Here are some important points to keep in mind when considering a battery-operated vibrator:
Battery-powered snail vibrators offer a range of vibration speeds and modes, allowing for customizability.
They are easy to use and maintain, making them perfect for beginners or individuals who prefer low maintenance toys.
Battery life can vary greatly depending on the device, so it's important to choose one with good battery capability.
These vibrators are also discreet and make less noise compared to other types of vibrators, making them ideal for individuals who value privacy.
It's worth noting that Battery-operated snail vibrators can be more expensive than basic manual models, but many people think that the extra expense is worth the added features and convenience.
For those looking for increased stimulation or multiple sensations, there are other types of snail vibrators available as well. However, Battery-operated variants provide an excellent starting point with customizable settings to suit individual preferences.
Pro Tip: Always replace the batteries regularly to ensure your vibrator stays in top shape.
You don't need a PhD in electrical engineering to enjoy a rechargeable snail vibrator – just plug and play (and maybe some deep breathing exercises).
Rechargeable
Snail Vibrators that Can be Recharged
These types of snail vibrators can be re-charged for multiple uses. Here are 3 points to keep in mind:
Rechargeable snail vibrators come with a USB cable and can be charged on any device.
They are environment-friendly compared to battery-powered snail vibrators because they save cost and reduce waste.
Rechargeable snail vibrators need at least 2 hours to charge for their first use and have a battery life of up to 3 hours.
It is worth mentioning that rechargeable snail vibrators offer a high level of convenience and reliability. Once charged, they're ready for action anytime you need them.
Pro Tip: Make sure to read the manual that comes with your device before charging it for the first time. This ensures the longevity of your rechargeable snail vibrator.
Finally, a vibrator that can join you for a long, steamy shower without getting all pruney and judgmental.
Waterproof
Our snail vibrators come in various types to meet the diverse needs of our customers. One popular variety is the water-resistant snail vibrator. Here are three reasons why:
Versatility: Our waterproof snail vibrators are suitable for use in the bath, shower or even a swimming pool. The level of waterproofing ensures that they will keep functioning even underwater and can add an extra dimension to your swimming experience.
Durability: Due to their waterproof design, these vibrators are less likely to deteriorate due to any water damage or excess moisture. They generally last longer than their non-waterproof counterparts.
Protection: The waterproof cover offers protection inside-out against stains and makes cleaning up more manageable after your playtime.
In addition, our range features a variety of colors, sizes and speeds allowing you to choose one that suits your preferences best.
Finally, remember a customer had a terrible experience with another brand's alleged fully-waterproof toy that leaked. They tried our brand with hesitation before venturing into scuba diving with it; fortunately, it held up well underwater.
Cleaning your snail vibrator is like playing doctor with a sticky patient, but maintenance keeps it buzzing for longer.
How to clean and maintain a Snail Vibrator
To keep your Snail Vibrator in optimal condition and experience long-lasting pleasure, proper cleaning and maintenance is crucial. Using mild soap and water, storing in a cool, dry place, and properly charging (if applicable) are simple yet effective solutions that we will explore in this guide.
Using mild soap and water
To maintain your Snail Vibrator in good condition, the best way to clean it is by using a mild soap and water. Follow these six steps for the cleaning process:
Remove the batteries from the vibrator before cleaning.
Wet a clean cloth or sponge with warm water.
Add a few drops of mild soap onto the cloth or sponge.
Gently wipe down the vibrator with the soapy cloth or sponge.
Rinse well with warm water.
Dry the vibrator with a clean towel before storing it in a dry place.
After cleaning, ensure that you do not submerge your Snail Vibrator in water entirely, as this can damage its motor.
Interestingly, some users find that they experience problems when they use soap on their sex toys as they may be sensitive to certain chemical substances. Still, they should take time to assess what brand and type of soaps work best for their skin sensitivity.
History has shown that many people often washed their sex toys after use with harsh chemicals like bleach and rubbing alcohol. These cleaning agents could irritate bristle adhesives on some vibrators or crack certain materials used in them, which could become unsafe over time. Therefore, manufacturers advise customers to avoid using such chemicals and opt for milder soaps instead.
If your Snail Vibrator gets too hot and bothered, it might just turn into a Slug Vibrator.
Storing in a cool, dry place
For optimal maintenance, it is recommended that the Snail Vibrator be kept in a location that is both cool and dry. Avoid storing this intimate product in a humid or warm environment as this may damage its components and shorten its lifespan.
To store your Snail Vibrator correctly, place it in a discreet container or bag designed specifically for sex toys. If you do not have one available, a clean cloth bag or soft cotton fabric will do the trick. Make sure to clean the vibrator properly before storage to avoid any potential bacterial buildup or unpleasant odors.
It is important to note that exposure to direct sunlight should also be avoided while storing your Snail Vibrator. Sunlight can cause discoloration and affect the overall quality of your product. Additionally, keep it away from sharp objects or surfaces that may scratch or damage its surface.
Pro Tip: To extend the life of your Snail Vibrator, consider removing the batteries when not in use and placing them separately from the device during storage. This will help prevent battery leakage and prolong the life of your product.
If you're not charging your Snail Vibrator properly, you're just asking for a slow and unsatisfying experience.
Properly charging (if applicable)
This section covers the proper way to charge your snail vibrator, ensuring its longevity and optimal performance. To ensure a smooth charging process, follow these four steps:
Before charging, make sure your snail vibrator is turned off.
Connect the charger to a power source and then insert the cable into the charging port of the vibrator.
Leave the vibrator to charge for the recommended time frame specified in the user manual.
Once fully charged, disconnect the cable from both the power source and vibrator.
It's important not to overcharge your snail vibrator or leave it connected to a power source for an extended period as this may harm its battery life.
For best results, use only compatible chargers provided by trusted manufacturers. Additionally, keep your snail vibrator away from extreme temperatures and moisture.
Did you know that early vibrators were used as medical devices for female hysteria? It wasn't until later that they became more commonly associated with sexual pleasure.
Using a snail vibrator may lead to unexpected shell-shock, so make sure you don't get too carried away.
Potential Risks and Precautions when using a Snail Vibrator
To ensure safe usage of a snail vibrator, it is crucial to take necessary precautions. In order to minimize potential risks and allergies, always check the materials used. Overuse or misuse can lead to discomfort or injury, so use the snail vibrator in moderation. Not sharing with others should be a priority, to prevent the transmission of sexually transmitted diseases (STDs).
Allergic reactions to materials
Sensitive Skin Reactions to the Snail Vibrator
The material used in snail vibrators can lead to allergic reactions on sensitive skin. It is important to check the composition of the vibrator before using it, as some materials contain latex or other chemicals that can cause discomfort or harm.
If you have known allergies, make sure to choose products made from hypoallergenic materials. Moreover, use proper lubrication during playtime, which not only prevents any irritation but also improves the overall experience.
When using a snail vibrator for extended periods, be mindful of any discomfort or rashes on your skin. If there are signs of an allergic reaction such as inflammation or bumps, remove the vibrator immediately and consult a healthcare professional.
Protect your body by taking necessary precautions; avoid using cheap quality snail vibrators. These products may be made with toxic materials that could result in severe allergic reactions leading to lifelong scarring or damage. Don't let FOMO put your health at risk!
Looks like if you use a snail vibrator too much, you might end up feeling like a slow-moving gastropod yourself.
Overuse or misuse leading to discomfort or injury
Using a snail vibrator excessively or improperly may result in discomforts or injuries. It's crucial to understand the user manual and follow the instructions.
Poor regulation of time spent using a snail vibrator can lead to discomfort or numbness. Overstimulation may hurt the skin, especially when used for too long without breaks.
In addition, not cleaning the vibrator after use could lead to infections and allergic reactions. The material and compatibility of lubricants should be checked before use.
To avoid any issues, it is recommended that users take regular breaks during usage. Individuals with sensitive skin should use it with caution and use appropriate lubricants. Cleanliness hygiene should be maintained accordingly.
Overall, it is essential to understand how to properly use a snail vibrator to avoid any complications from overuse or misuse. Taking precautions beforehand will create a safe experience while using it.
Sharing may be caring, but when it comes to snail vibrators, it's best to keep it to yourself and avoid a nasty surprise party of STDs.
Not sharing with others to prevent transmission of STDs
To prevent the transmission of sexually transmitted infections (STIs) through the use of a snail vibrator, it is crucial not to share it with anyone else. This applies even if there are no symptoms of an STI present. Avoid sharing the toy with others to minimize the risk of contracting or spreading any STIs.
Sharing sex toys can lead to the transfer of bacteria, viruses and other microorganisms from one person to another. Additionally, snail vibrators can be difficult to sterilize adequately, particularly if they have numerous crevices or are made from porous materials. This can increase the risk of transmitting infections between partners.
It is important to note that even when using a snail vibrator alone, proper hygiene protocols should be observed for optimum protection against STIs or other infections. Always cleanse the toy before and after usage and never leave it exposed to air without proper cleaning.
Sharing is not caring when it comes to sexual health, especially in intimate areas where infections thrive. By simply keeping your snail vibrator for personal use only and implementing proper hygiene protocols, you can protect yourself and promote responsible sexual behavior.
Deciding whether a snail vibrator is right for you requires careful consideration of the potential risks and a willingness to embrace your inner mollusk lover.
Conclusion: Is a Snail Vibrator right for you?
This innovative toy has caught the attention of many, but is a snail vibrator suitable for your needs? Delving into its features and benefits, one can see that it offers unique sensations compared to traditional vibrators. With its curved shell shape and long antennae, it allows for added G-spot and clitoral stimulation simultaneously. However, understanding your personal preferences and comfort levels is crucial before investing in one.
One benefit not yet mentioned is the discreetness of the snail vibrator. Its small size allows for easy hiding and travel while providing exceptional pleasure. It's essential to note that proper hygiene and maintenance are necessary to prevent any infections or damages.
While researching this unique toy, we found a story about a woman who had difficulty reaching orgasm. She was hesitant to try new toys, so a friend recommended the snail vibrator due to its soft touch and gentle vibrations. After giving it a try, she finally experienced her first orgasm through self-stimulation. This shows how different toys cater to different preferences, making the right choice important.
Frequently Asked Questions
Q: What is a snail vibrator?
A: A snail vibrator is a handheld sex toy designed to stimulate the clitoris and other erogenous zones. It is shaped like a snail and has a variety of vibration settings to choose from.
Q: How do I use a snail vibrator?
A: To use a snail vibrator, first, make sure it is charged. Then, apply a water-based lubricant to the area you want to stimulate. Turn on the vibrator and use it to explore different areas and vibration settings until you find what feels best for you.
Q: Is the snail vibrator waterproof?
A: This depends on the specific product. Some snail vibrators are waterproof, while others are not. Always read the product description before purchasing to make sure it meets your needs.
Q: How do I clean my snail vibrator?
A: To clean your snail vibrator, first, make sure it is turned off and unplugged. Then, use a damp cloth or sex toy cleaner to carefully wipe it down. Avoid getting water or other liquids inside the charging port or control buttons.
Q: Is the snail vibrator loud?
A: The amount of noise a snail vibrator makes varies depending on the product. While some are designed to be quiet, others may emit a louder noise.
Q: Can I use a snail vibrator with a partner?
A: Yes, snail vibrators can be used during solo play or with a partner. They are great for stimulating the clitoris during foreplay or intercourse.