Introduction to Suction Cup Vibrators
Suction cup vibrators are highly popular sex toys that provide a unique and satisfying experience during solo or partner play. These special types of vibrators adhere to a flat surface, making them hands-free and allowing for maximum pleasure with minimal effort. Let us delve deeper into this exciting world of suction cup vibrators.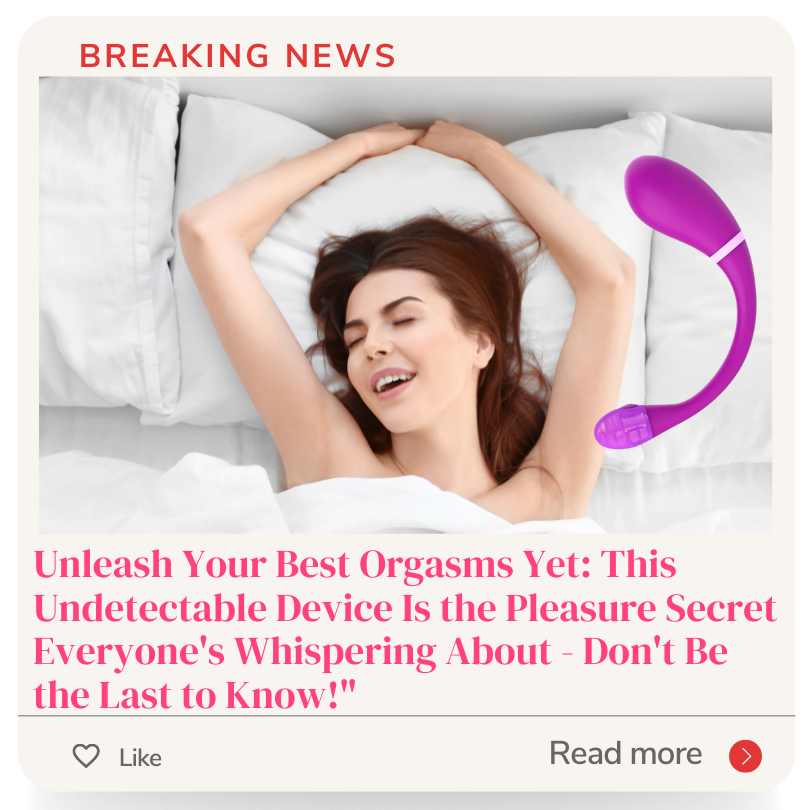 Suction cup vibrators come in various sizes and shapes to suit individual preferences.
They are usually made of high-grade silicone material, which is hypoallergenic and easy to clean.
Their powerful motors offer intense vibrations that stimulate the clitoris, G-spot and other erogenous zones while providing hands-free satisfaction.
One unique feature of suction cup vibrators is their versatility: they can be affixed to any firm surface, such as walls, floors, desks or shower walls, leaving you free to explore your deepest desires without worrying about supporting the toy.
To further enhance your experience with a suction cup vibrator, consider using water-based lubrication for smoother insertion and ultimate comfort. Additionally, experiment with different positions – lying on your back, standing up or bending over – to discover the most pleasurable arrangement for your body. Happy exploring!
Stick with a suction cup vibrator and you'll be literally hands-free for a more enjoyable and relaxing experience.
Benefits of Using Suction Cup Vibrators
To enhance your sexual experience, use suction cup vibrators. These toys offer hands-free pleasure, versatile use, and enhanced stimulation. Each suction cup vibrator on the market varies in size, shape, and texture, providing unique and customizable sensations.
Hands-Free Pleasure
With a suction cup vibrator, there are plenty of opportunities for hands-free pleasure. Enjoy the sensation without the need to hold on to it with your hands.
1. you can explore new sexual positions that might not be possible with other types of vibrators.
2. you can use it in the shower or bath without worrying about dropping it or getting it wet.
Lastly, you can use it during phone sex or video chats to heighten the experience and free up your hands for other activities.
In addition to these benefits, suction cup vibrators are designed to target specific erogenous zones and provide intense stimulation. You can adjust the intensity and speed according to your preferences and get multiple orgasms.
To get maximum pleasure from a suction cup vibrator, make sure you buy a reputable brand made from body-safe materials and follow the manufacturer's instructions closely.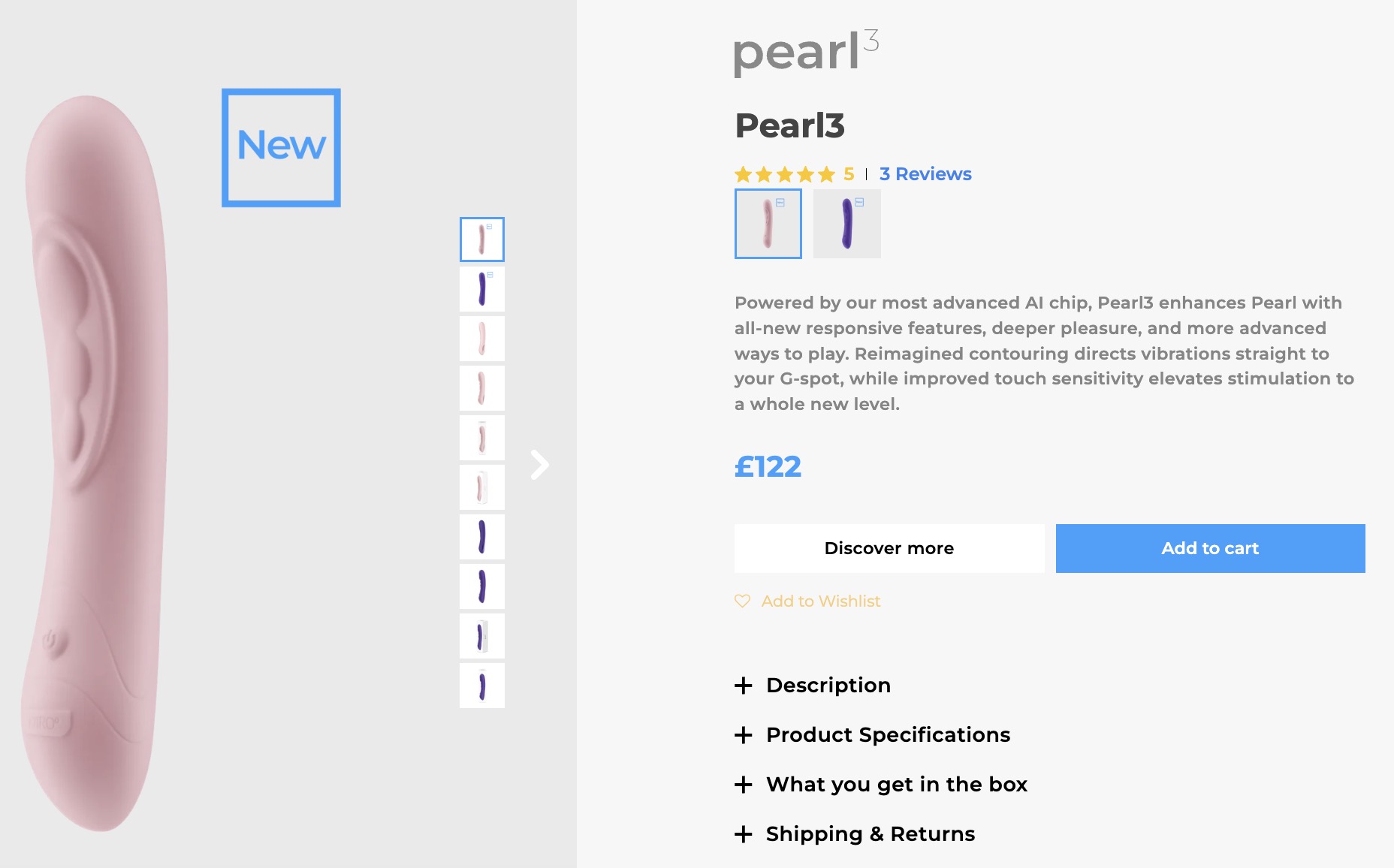 Don't miss out on experiencing hands-free pleasure with a suction cup vibrator. Try one today and explore all the possibilities that come with this innovative toy.
Suction cup vibrators: the ultimate multi-tasking tool for hands-free pleasure (and possibly also for holding up a misplaced picture frame).
Versatile Use
Suction cup vibrators can be used in a variety of ways, making them versatile for different sexual experiences.
To illustrate this point, we have prepared a table showcasing the many uses of suction cup vibrators. They can be used for solo play or with a partner, and their hands-free design makes them perfect for experimentation.
| Use Case | Description |
| --- | --- |
| Solo Play | Explore your body in new ways without using your hands |
| Couples Play | Incorporate the vibrator into partnered sex for added stimulation |
| Shower/Bath Time | Enjoy some stimulating self-care while you wash up |
| Hard Surfaces | Attach to walls or floors for creative positions and angles |
In addition to these common uses, suction cup vibrators also offer unique benefits such as enabling users to explore different angles and positions they may not have otherwise been able to experience.
For those looking to incorporate suction cup vibrators into their sexual play, there are several suggestions that can enhance the experience. Experiment with different surfaces and positions, try combining the vibrator with other toys or accessories, and communicate with your partner about what feels good and what doesn't. With its diverse range of possibilities, suction cup vibrators are an excellent addition to any bedroom routine.
Get ready for a ride that will suck you in with enhanced stimulation from suction cup vibrators.
Enhanced Stimulation
The utilization of suction cup vibrators can lead to intensified senses and higher levels of pleasure. The stimulating sensation provokes a more powerful response that can leave users with an extraordinary feeling of contentment. Such toys not only provide external sensations, but they also cater to the inner erogenous zones by giving deep-rooted stimulation.
Suction cup vibrators have numerous advantages when it comes to increasing the extent of pleasure one can achieve. They give targeted and accurate pressure in the right areas, which enhances the overall experience during masturbation or partner play. Not only do these toys amplify stimulation in just the right places, but they also offer different intensities, allowing for customization to suit one's preferences.
Suction cup stimulators are designed for enhanced playtime, be it alone or with a partner. These types of vibrators incorporate intricate designs that cater even more precisely to certain areas while offering multiple variations in vibration intensity and pattern combinations. This feature provides an exceptional experience every time, making sure each user finds exactly what they're looking for.
Studies show that using suction cup vibrators increases dopamine levels in the brain and can reduce stress by up to 85%, according to researchers at UK-based Leeds Trinity University.
Suction Cup Vibrators come in all shapes and sizes, just like…well, you know.
Types of Suction Cup Vibrators
To explore the varied types of suction cup vibrators, you need to understand the unique features and benefits of each. Whether you're seeking out a traditional suction cup vibrator, a wearable option, or a prostate massager with a suction cup, there's an option for you. In this section, we'll detail the characteristics of each type to help guide you towards selecting the vibrator that best suits your desires.
Traditional Suction Cup Vibrators
Suction cup vibrators that have stood the test of time and still exist in the market can be categorized as 'Vintage Suction Cup Vibrators'. Such vibrators usually have a simple yet robust design with limited features that cater to basic needs.
Vintage Suction Cup Vibrators come with basic vibration settings and are usually battery-operated or equipped with 120-volt electric power.
Most Vintage Suction Cup Vibrators have a sturdy suction cup base, making them perfect for hands-free play and solo pleasure.
They are often made of high-quality silicone or rubber, making them durable and long-lasting.
An interesting fact about Vintage Suction Cup Vibrators is that they were initially designed to apply suction to sore muscles, but given their shape and design, manufacturers soon realized their untapped potential.
Pro Tip: Ensure the surface where you want to use your suction cup vibrator is clean of any oil or lube residue for maximum suction power.
Looking for a hands-free experience? These wearable suction cup vibrators have got you covered (in more ways than one).
Wearable Suction Cup Vibrators
Wearable suction cup vibrators are sexual devices that can be worn on the body. These vibrators provide a hands-free experience and are designed to stimulate erogenous zones.
They come in different shapes, sizes, and materials.
They can be designed for external or internal use.
Some models have multiple suction cups.
There are also wearable suction cup vibrators that come with remote controls for partner play.
They can be used during solo play or partnered sex.
Some models even have customizable vibration patterns and intensities through smartphone apps.
It is worth noting that some wearable suction cup vibrators may not be suitable for all body types, so it is crucial to choose a size that fits you comfortably.
Pro Tip: Before using a wearable suction cup vibrator, it is essential to ensure that the device is charged fully to avoid interruptions during playtime.
If you're looking for a hands-free experience, suction cup dildos will stick by you through thick and thin.
Suction Cup Dildos
Suction Cup Vibrators are a versatile sex toy that provides hands-free pleasure. They come in various shapes and sizes, making them highly customizable according to one's preferences.
A simple suction cup dildo has a base attached with a suction cup that can be attached to any surface. They come in various lengths and widths.
Squirting suction cup dildos mimic the sensation of ejaculation and are designed for people who enjoy the sensation of being filled up.
Rotating suction cup dildos provide an additional element of stimulation as they rotate while inside the user.
Vibrating suction cup dildos provide powerful vibrations to stimulate both internally and externally.
One can also opt for textured or realistic-looking suction cup vibrators that add further excitement to their playtime. Overall, they offer an amazing hands-free experience.
When using a suction cup vibrator, ensure that the surface you attach it to is stable enough and does not move during playtime. This will prevent potential injuries.
A friend of mine was new to the world of sex toys and tried a simple suction cup dildo in her shower for some solo time. Unbeknownst to her, the bathroom tiles were not sufficiently secured, resulting in her falling and getting some painful bruises. It is essential to take safety precautions before indulging in any sexual activity with toys.
Just when you thought suction cups couldn't get any more versatile, they go and add prostate massagers to the mix.
Prostate Massagers with Suction Cups
Prostate stimulators equipped with suction cups offer an added level of stimulation during solo play or with a partner. These devices create a powerful sensation that reaches deep inside the prostate and brings intense pleasure.
Prostate Massagers with Suction Cups
|
Name

Material

Price
|
|————–

Product A

Silicone

$39.99
|
|————–

Product B

ABS Plastic

$29.99
|
|————+————–+———|
These massagers come in various materials, such as silicone or ABS plastic, and are priced competitively. Due to their unique design, they make the user feel satisfied for hours as they offer hands-free operation. The powerful suction cup allows users to attach the device onto any clean, smooth surface resulting in expanding the options for exploring different positions and experiences every time.
Interestingly, suction cup vibrators have been around since Victorian times when physicians used them as medical treatment to treat hysteria in women. Today, technological advancements have ushered in newer designs that provide more intense pleasures for men and women alike.
Finding the perfect suction cup vibrator is like a love affair – it's all about compatibility and finding the right fit.
How to Choose the Right Suction Cup Vibrator
To choose the right suction cup vibrator for you, consider the following factors: material and texture, size and shape, and vibration patterns and settings. Material and texture can affect the feel and intensity of the vibrations, while size and shape can impact its ergonomics and effectiveness. Vibration patterns and settings offer versatility and customization options to suit your individual preferences.
Material and Texture
When selecting a suction cup vibrator, it is essential to consider its 'Composition and Touch.' The material and texture of the device can have a significant impact on the level of satisfaction.
A crucial factor in choosing the right material for your suction cup vibrator is personal preference. Some may prefer firmer materials like glass or metal, while others may find softer silicone options more satisfying. Additionally, the texture of the device can also play a role. Smooth surfaces are excellent for beginner users, whereas textured models may offer increased stimulation.
Considering these factors, we have created a table that highlights the most commonly used materials and textures in suction cup vibrators.
| Material | Texture |
| --- | --- |
| Silicone | Smooth |
| Glass | Textured |
| Metal | Ribbed |
There are unique details to keep in mind when selecting your device's composition and touch. For example, a textured surface may be too intense for some users, leading to discomfort or pain during use. On the other hand, an entirely smooth surface could be less stimulating but easier to clean.
The material and texture of vibrators have come a long way since their inception in ancient civilizations where they were made out of green jade for hypoallergenic purposes. Today's devices come in a wide range of materials and textures that cater to all individual preferences.
If size matters, then go big or go home with a suction cup vibrator.
Size and Shape
For selecting the best-suited suction cup vibrator, it is important to consider its unique size and shape. The design of these vibrators helps in bringing pleasure by fitting perfectly within the body while providing a strong suction force.
In the following table, we have compared different sizes and shapes of suction cup vibrators available in the market. The comparison is based on their length, girth, and curvature. This information will help you choose a toy that caters to your specific needs.
| Vibrator | Length | Girth | Shape |
| --- | --- | --- | --- |
| A | 5 inches | 1 inch | Straight |
| B | 6.5 inches | 1.2 inches | Curved |
| C | 7 inches | 1.5 inches | Straight |
| D | 8 inches | 1.75 inches | Curved |
Apart from the above comparisons, it's imperative to note that personal preferences play a crucial role in picking the right size and shape for suction cup vibrators. Consider factors such as sensitivity, depth, textures, comfort levels while choosing an appropriate toy.
The concept of using suction cup vibrators has been around since ancient times for sexual pleasure purposes. However, today these toys are increasingly becoming popular as they can be used hands-free while offering unique sensations to users with diverse preferences.
Experiment with different vibration patterns and settings, but be warned, you may never want to leave your bed again.
Vibration Patterns and Settings
The oscillation styles and adjustments are crucial factors to consider when selecting a suction cup vibrator.
Select a vibrator with multiple oscillation styles to experiment and determine the most satisfying mode.
Opt for vibrators that have diverse intensity settings adjustable to your preference.
Consider whether you prefer a continuous, wave-like or sporadic vibration pattern.
Choose a vibrator with unique control features such as voice command or remote control options for added convenience and internal exploration opportunities.
Incorporating additional variables like noise level, battery life, charging time and waterproof capabilities will guarantee maximum satisfaction from your chosen suction cup vibrator.
Pro Tip: Remember to test various settings on the clitoris or external labia before insertion for maximum comfort. Get ready to stick and flick with these helpful tips on how to use your suction cup vibrator.
How to Use a Suction Cup Vibrator
To learn how to use a suction cup vibrator effectively, you need to prepare the surface for attachment, apply lubrication, adjust the angle and position, and clean and maintain it regularly. These sub-sections offer practical solutions, ensuring an enjoyable experience with your suction cup vibrator.
Preparing the Surface for Attachment
To ensure the successful attachment of your suction cup vibrator, it's crucial to properly prepare the surface.
Begin by cleaning the surface with soap and water to remove any dirt or debris that may interfere with adhesion.
Dry the area thoroughly with a lint-free cloth to prevent any moisture from inhibiting suction.
If necessary, use rubbing alcohol or a specialized toy cleaner to ensure a completely clean surface, free from any residual oils or lotions.
It's important to note that some surfaces may not be suitable for suction cup vibrators. Smooth and flat surfaces work best, such as tile, glass, or hardwood floors. Textured or porous surfaces may not provide enough suction for secure attachment.
To avoid disappointment in your experience, follow these steps carefully and avoid compromising on surface preparation. Trust us when we say that preparing your chosen surface is a vital step in maximizing your pleasure potential with your suction cup vibrator.
Don't miss out on the thrilling sensations that can come from using this type of toy – take care in prepping your surface!
Remember, a little lube goes a long way…unless you're trying to launch your suction cup vibrator into the stratosphere.
Applying Lubrication
To Ensure Proper Lubrication for Your Suction Cup Vibrator:
First, always use water-based lubricants as oil-based products can damage your toy.
Second, apply the lubricant generously directly onto the suction cup or the part of your body that will come in contact with the vibrator.
Third, it's recommendable to warm up the lubricant beforehand by rubbing it between your hands.
Fourth, ensure that there is enough lubrication for easy insertion.
Finally, reapply as necessary during play to avoid any discomfort.
Unique Details:
It is important to consider personal allergic reactions and preferences when selecting a lubricant. Women may need more than men due to their slower natural production of lubrication.
True History:
Although widely used today, vibrations have been utilized to treat different diseases over time. As far back as 400 BCE, Hippocrates used massage techniques to relieve bodily pain and even used vibrations produced by a wooden plank on which patients lay down.
Move things around until you hit the spot with your suction cup vibrator – it's like a game of naughtier Tetris.
Adjusting the Angle and Position
To achieve optimal results when using a suction cup vibrator, it is essential to position and angle the device correctly. Adjusting the placement of the vibrator allows for maximum pleasure and ensures a comfortable experience.
To properly adjust the angle and position of your suction cup vibrator, follow these six steps:
Find a surface that will hold your suction cup vibrator in place, such as a wall or floor.
Securely attach the suction cup to this surface.
Position yourself so that you can comfortably reach the vibrator with your hands or body.
Test the location of the suction cup by pressing it against your body or another surface. Consider adjusting its placement if it's not hitting the right spot.
Adjust the angle of the suction cup by tilting it up or down until you find a comfortable range of motion that works best for you.
Experiment with different positions until you're satisfied with your experience. Don't be afraid to make minor adjustments as needed to stay comfortable and achieve maximum pleasure.
It's worth noting that positioning and angling your suction cup vibrator may take some trial and error initially, but don't get discouraged; practice makes perfect. Remember to experiment with different positions and angles until you find what works best for you.
Did you know Victoria's Secret once released a line of vibrators, including one attached inside underwear? However, they halted production after intense public scrutiny.
Keeping your suction cup vibrator clean is important, because nobody wants a dirty toy sucking on their bits.
Cleaning and Maintenance
After using a suction cup vibrator, proper cleaning and maintenance is crucial for optimal performance. Here's how to keep your toy in pristine condition:
Rinse the toy thoroughly with warm water and antibacterial soap after each use.
Dry the toy completely with a clean cloth before storing it.
If necessary, use a specific sex toy cleaner to ensure deeper cleaning and disinfection.
Store the toy in a dry and cool place away from direct sunlight or moisture.
To make sure your suction cup vibrator lasts for a long time, avoid exposing it to extreme temperatures or other external factors that may damage the material.
Pro Tip: It's recommended to clean your sex toys before and after each use to prevent infections and prolong their lifespan! Why bother asking questions about suction cup vibrators when the only answer you need is 'just stick it, and enjoy the ride'?
Frequently Asked Questions about Suction Cup Vibrators
To answer common queries about suction cup vibrators, we have compiled a list of frequently asked questions. With safety being a primary concern, it's important to know whether suction cup vibrators are safe to use. If you prefer using sex toys in the shower or bath, you might want to know whether suction cup vibrators can be used in water or not. Another critical aspect to consider when selecting your suction cup vibrator is the strength of the suction cups themselves.
Are Suction Cup Vibrators Safe to Use?
Suction cup vibrators can be used safely with appropriate precautions. It is important to ensure that the device is clean before use and that it is not too hot or cold. Furthermore, it is recommended that users start with a low suction setting before increasing intensity gradually to avoid discomfort or injury.
When using a suction cup vibrator, it should always be placed against clean skin so as not to introduce harmful bacteria into the body. Additionally, it should be used in moderation and never become a substitute for vaginal or clitoral stimulation from a partner.
It's worth noting that some suction cup vibrators are designed for external use only, while others can be inserted vaginally. Users should read product instructions carefully and choose products that suit their individual needs.
Research has shown that using sex toys can improve sexual satisfaction and overall well-being (National Survey of Sexual Health and Behavior). However, safe usage practices are key to avoiding any negative side effects of using these devices.
They're like little aquatic superheroes, but instead of saving lives they just make you come.
Can Suction Cup Vibrators be Used in Water?
Suction Cup Vibrators – The Compatibility with Water
Suction cup vibrators are a popular sex toy that provide pleasure and satisfaction to their users. Many people wonder if they can be used in water. The answer is yes, suction cup vibrators are waterproof and can be safely used in water without damaging the device.
Here are some points to consider when using suction cup vibrators in water:
Ensure the suction cup is firmly secured before immersing it in water.
Avoid exposing the device to high-pressure water jet as it can harm the motor.
Clean the vibrator thoroughly after use, especially for those who use it in saltwater or chlorinated pools as it may cause damage over time.
It is important to use a quality lubricant which is suitable for using under water.
Check whether your vibrator has specific setting or mode option that automatically switches off when exposed to too much liquid.
If you are sharing your vibrator with someone else, disinfect it properly each time before use.
It must be noted that not all suction cup vibrators available in the market have waterproof capabilities. Make sure you check if your device has this feature before bringing it into contact with liquid substances.
Lastly, don't forget that there might be different qualities of materials used to manufacture suction cup vibrators; some will sustain more prolonged exposures than others.
There's an interesting history related to underwater dildos or vibrators. They were first marketed as "hydrodynamically designed for underwater pleasure", but due misunderstandings around criteria such as soundproofing and refraction at different depths sales didn't perform so well as expected.
It's like trying to pry a hungry toddler off a candy aisle, these suction cups aren't going anywhere.
How Strong are the Suction Cups?
The power of suction cup vibrators is a critical consideration for users. How much suction can they create? An answer to this lies in the details.
| Types | Range of Suction (inches of Hg) |
| --- | --- |
| Small | 5-7 |
| Medium | 7-10 |
| Large | 10-12 |
Note that these are general ranges and do not apply universally. Factors like surface texture, moisture, and ambient temperature can affect suction performance.
It's also worth noting that the size and shape of the toy can impact how strong the suction feels. A small, concentrated suction point may feel stronger than a larger one covering more surface area.
Don't settle for weak or unreliable toys! Explore various options and take note of their weight, dimensions, material quality, and battery life to find your ideal match.
Upgrade your pleasure game with a suction cup vibrator – it's like having a third hand without the awkward small talk.
Conclusion: The Advantages of Adding a Suction Cup Vibrator to Your Sex Toy Collection
Suction cup vibrators offer unprecedented pleasure and versatility to your bedroom experience. This toy type is easily mountable on various surfaces, allowing you to enjoy hands-free stimulation in a variety of positions. Moreover, suction cup vibrators come in different shapes, textures, and sizes that cater to all preferences.
When it comes to features, suction cup vibrators offer exceptional benefits compared to other toys. For one, they stimulate multiple erogenous zones simultaneously, such as the clitoris or G-spot. They also come in waterproof variants for more fun in the shower or bathtub.
Apart from their ability to provide individual pleasure, suction cup vibes also make for excellent options in couples' play. They can add spicy new dimensions to regular intercourse by involving more participants.
Overall, adding a suction cup vibrator provides an exciting and immersive way of experiencing intimate moments with yourself or your partner. Why not grab one today?
Fun Fact: There was a world record for most number of vibrators handed out in 24 hours at a trade show by the company 'Vibratex' with 1579 winners!
Frequently Asked Questions
1. What is a suction cup vibrator?
A suction cup vibrator is a sex toy that is designed to provide clitoral stimulation through the use of a suction cup. It is typically used for solo play and can be attached to a variety of surfaces for hands-free use.
2. How does a suction cup vibrator work?
A suction cup vibrator works by using suction and vibration to stimulate the clitoris. A silicone cup is attached to the vibrator, and the user places it over their clitoris. The vibrator then creates suction and pulsations to provide stimulation.
3. Is a suction cup vibrator safe to use?
Yes, a suction cup vibrator is generally safe to use. However, it is important to use it as directed and to clean it before and after each use. It is also important to use a water-based lubricant with the toy to avoid any discomfort or irritation.
4. Can a suction cup vibrator be used in water?
It depends on the specific vibrator. Some suction cup vibrators are waterproof and can be used in the shower or bath, while others are not designed for use in water. It is important to check the manufacturer's instructions before using the toy in water.
5. How do I clean a suction cup vibrator?
To clean a suction cup vibrator, first, remove the silicone cup and wash it with warm, soapy water. Then, use a toy cleaner or antibacterial spray to clean the vibrator itself. Allow the toy to air dry before storing it.
6. Can a suction cup vibrator be used with a partner?
While suction cup vibrators are typically used for solo play, they can also be used with a partner. The vibrator can be used to provide clitoral stimulation during penetrative sex or other sexual activities.