Introduction to Industrial Vibrator
Industrial Vibrator: A Comprehensive Overview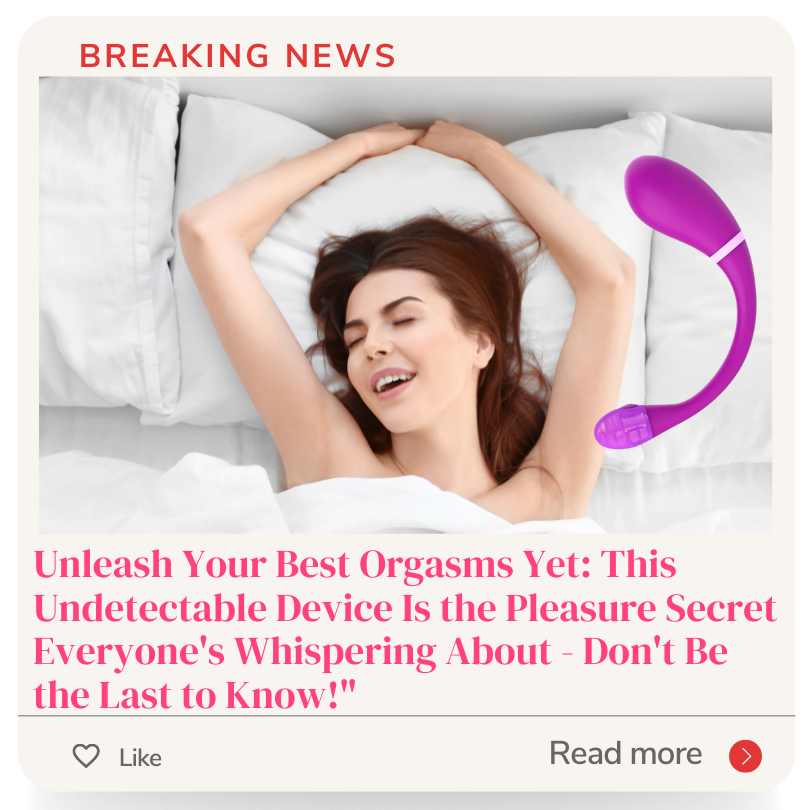 Industrial vibrators are specialized mechanical devices used in a variety of applications to promote efficient material handling processes. These vibrators are designed to apply controlled vibration and oscillation for material movement, separation, compaction, and other related tasks. The industrial vibrator industry has experienced tremendous growth over the years due to the increasing demand for enhanced productivity and cost-effectiveness in various industries.
Vibratory equipment such as vibrating conveyors, bin activators, hoppers, chutes, and screens benefit significantly from industrial vibrators' use. Additionally, pneumatic piston vibrators and electric motor-driven vibrators have become among the most popular options to provide perfect material flow solutions in processing plants and factories.
Industrial vibrators are highly customizable based on the specific application requirements. They come in different sizes, materials, mounting styles, installation methods. Also they find application across varied industries including food processing, pharmaceuticals, mining & quarrying, construction etc.
According to a report published by Allied Market Research, the Global Industrial Vibration market will grow significantly by 2025 at an estimated CAGR of 4.7%. When it comes to industrial vibrators, there's more variety than a box of chocolates – and they all pack quite the buzz.
Types of Industrial Vibrator
To understand the different types of industrial vibrators, such as pneumatic, electric, hydraulic, ball, and turbine, read on. Each type offers distinct advantages and may be better suited for specific applications.
Pneumatic Vibrators
The table below highlights the various types of Pneumatic Vibrators, their features, and uses:
| Type of Pneumatic Vibrator | Features | Uses |
| --- | --- | --- |
| Impacting | Generates powerful vibration by striking surfaces | Aids movement of congestion materials such as sand. |
| Linear | Inline with medium; creates back-and-forth motion | Helps sieve debris from gravel or powders |
| Turbine | Uses centrifugal force from compressed air turning blades to cause vibration | Used in food processing to vibrate contents for proper packaging |
It's worth pointing out that unlike the application of electrical vibrators which require excessive costs in maintenance and operations, pneumatic vibrators require no additional energy sources or maintenance.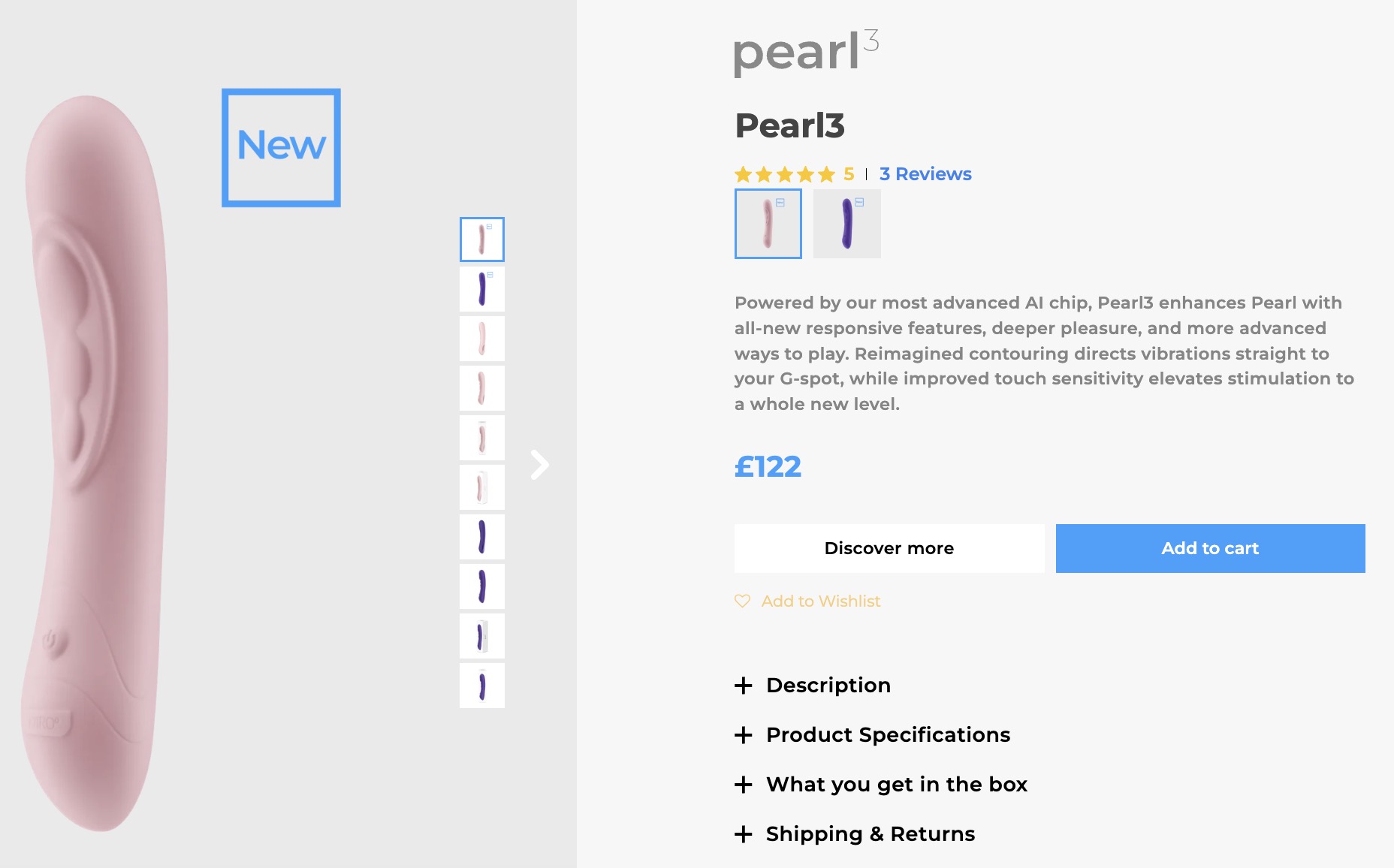 In the past, factories used manual laborers to shake silos so that bulk materials would flow more easily. This was a tedious job that required a lot of effort from employees. Since then, technological advancements brought about pneumatic vibrators which have eliminated this stressful task, reduced operational downtime while simultaneously increasing productivity rates.
Get ready to feel the electricity with these industrial vibrators – just don't stick 'em in your socket.
Electric Vibrators
Electric Motor Vibrators: Improving Industrial Efficiency
Electric motor vibrators are critical components in today's industrial operations. They come in various types and configurations, delivering high-quality and reliable performance to a wide range of applications.
The following are the most common types of electric motor vibrators:
Concrete Vibrator: Electric motor vibrators help to compact concrete by shaking the wet mixture to remove any bubbles and air pockets. This results in denser concrete with higher strength, durability, and reduced risk of cracks.
Hopper Vibrator: These electric motor vibrators facilitate a steady flow of materials such as sand, gravel or grains through hoppers. This ensures continuous operations without clogs or stoppages, improving throughput and reducing wear on equipment.
Shaker Screens: Electric motor vibrators are used to sieve through different materials like chemicals, fertilizers and grain products. Through vibration, they remove impurities and ensure that the final product is uniform in size.
When choosing an electric motor vibrator for an industrial operation, it's essential to consider factors such as load capacity, frequency of use, maintenance requirements and operating environment.
Maximizing efficiency with electric motor vibrators can result in substantial benefits like decreased downtime due to equipment maintenance or repairs and improved quality control of finished products.
Don't miss out on the advantages that come with using top-quality electric motor vibrators in your industrial applications. Choose wisely for optimal performance today!
Skip the coffee, a hydraulic vibrator will jolt you awake faster than any caffeine fix.
Hydraulic Vibrators
Utilizing hydraulic power in industrial operations is popularly known for maximum force, low maintenance, and energy efficiency. These attributes make it ideal for heavy-duty applications such as mining, construction, and drilling.
Below is a table illustrating some of the common types of hydraulic vibrators used across various industries:
| Type of Hydraulic Vibrator | Description |
| --- | --- |
| Piston Type Vibrators | These vibrators generate linear vibrations with a varying frequency depending on the speed of oil flow. They are mostly used for compacting bulk materials. |
| Turbine Type Vibrators | These have a turbine wheel that rotates inside a cylinder when oil flows through it. The vibrations produced depend on the speed of rotation. They are best suited for use in smaller hoppers and chutes where precise vibration control is required. |
| Eccentric-type Vibrators | Eccentric shafts generate eccentric motion resulting in circular vibrations whose intensity can be increased or decreased by changing the oil pressure supply to the vibrator. They are perfect for conveying materials over distances or screening processes that involve inclined surfaces. |
Apart from the stated information, hydraulic vibrators come with different operating principles and speeds to suit varying operational needs.
It's critical to ensure proper installation and maintenance practices are followed to maximize productivity while limiting downtime costs. Additionally, ensuring compatibility with existing equipment fosters superior working conditions while reducing operational risk through integration with safety devices like overload protection sensors.
Get ready to have a ball with these industrial vibrators – just don't let them get too carried away!
Ball Vibrators
Ball vibrator is a type of industrial vibrator that works on the principle of a pendulum. It creates vibrations by using a ball or sphere as the vibrating element. The ball inside the vibrator rotates at high speed, creating a strong force that causes vibrations in the surrounding materials.
| Parameter | Value |
| --- | --- |
| Type | Pneumatic or Electric |
| Frequency | 6500 – 40000 vpm (vibrations per minute) |
| Force | 10-60000 pounds |
It is commonly used for material handling, packing, and compacting applications. This type of vibrator is suitable for use with dry and granular materials like grains, powders, sand, and plastic pellets.
With its unique capability to provide both linear and circular vibration modes, it has become a popular choice within the manufacturing industry. The ball vibrator's economical design allows it to be used even in harsh environments without damaging moving parts.
Upgrade your machinery now with an industrial ball vibrator to improve efficiency and productivity. Do not miss out on this opportunity to enhance your operations and stay ahead of the competition.
Say goodbye to a boring work day – Turbine Vibrators will shake things up!
Turbine Vibrators
Using the force of compressed air to create vibration, Turbine Vibrators are industrial vibrators commonly deployed in equipment such as bins and hoppers. The units feature a disc-like rotor that rotates at high speed within a stator. From there, the vibrations are transferred through mounting brackets and onto the target equipment.
| Turbine Vibrator | Features | Advantages |
| --- | --- | --- |
| High Frequency | Provides maximum energy transfer | Suitable for fine, dry materials |
| Noise Reduction | Low noise levels during operation | Ideal for use in noise-sensitive areas |
| Adjustable Power | Easily adjustable amplitude/power settings | Allows for customizable vibration |
Turbine Vibrators offer several unique benefits compared to other industrial vibrator types. For example, their high frequency makes them effective for transferring energy to fine, dry materials without damaging them. Additionally, they operate with low noise levels, which is ideal for use in noise-sensitive areas such as residential neighbourhoods.
Pro Tip: Regular maintenance of Turbine Vibrators ensures optimal performance and longevity.
Who knew a little bit of vibration could be so complicated? Get ready to learn about the nuts and bolts, or should I say, circuits and coils, of industrial vibrators!
Components Used in Industrial Vibrators
To understand the components used in industrial vibrators like vibrating motors, mounting devices, isolation springs and pads, and rubber bumpers, this section with sub-sections serves as a solution. Each of these parts contributes to the efficient functioning of the industrial vibrator.
Vibrating Motors
Vibrating Motors can have different types of power sources, including electric, pneumatic or hydraulic power.
These motors come in various shapes and sizes to cater to different application needs.
The amplitude and frequency of vibrations produced by vibrating motors can be adjusted according to specific requirements.
Vibrating Motors can be combined with other components such as drives, controllers, and sensors for automation purposes.
It is worth noting that the choice of vibrating motor depends on the application requirements, including vibration amplitude, frequency range, noise levels and environmental conditions.
A pro tip when selecting vibrating motors is to consider whether the motor's housing is made from durable materials that can sustain wear and tear. Finally, a mounting device that won't leave your industrial vibrator feeling insecure.
Mounting Devices
Devices used to attach industrial vibrators to machinery are known as "attachment mechanisms." These devices play a crucial role in facilitating the efficient operation of the vibrator while preventing damage to other parts of the machinery.
Identify the specific type of vibrator and select an appropriate attachment mechanism.
Ensure that the mounting surface is clean and free of any debris or buildup.
Attach the mechanism securely to the mounting surface using bolts or screws.
Connect the vibrator to the attachment mechanism using appropriate hardware or fittings.
Verify that all connections are tight and secure before operating the machinery.
It's important to note that some types of machines may require specialized attachment mechanisms due to their specific design requirements.
Did you know that incorrect use or installation of attachment mechanisms can lead to damage, malfunction, and even safety hazards? It's crucial to follow manufacturer guidelines and seek professional assistance when necessary.
In one instance, a company experienced significant downtime due to failure in a cooling system caused by an improperly attached industrial vibrator. After seeking professional advice, it was discovered that they were using an incorrect attachment mechanism, leading to malfunction and damage. The company has since implemented new protocols for selecting and installing correct attachment mechanisms with regular safety inspections.
Isolation Springs and Pads: Because sometimes, even vibrators need a little alone time.
Isolation Springs and Pads
Components that help reduce unwanted vibration and noise in industrial equipment are crucial for smooth operation. These components can be referred to as elements that insulate or dampen vibration or noise produced by the machine. They include isolation springs and pads, which we will discuss in this section.
The table below shows the different types of isolation springs and pads, their materials, and applications:
| Component | Material | Application |
| --- | --- | --- |
| Anti-vibration machine mounts | Rubber | High-speed machinery like turbines or motors |
| Cylindrical vibration isolator | Steel springs | Rugged equipment such as large motors |
| Conical vibration isolators | Stainless steel | Heavy machinery like crushers or presses |
| Pad mounts | Neoprene rubber | Vibration control in transmission equipment |
Isolation springs and pads come with specific properties to attenuate vibrations during operations. The anti-vibration machine mounts consist of soft rubber that reduces high-frequency oscillation, generated from quick rotation machines like motors and turbines. The cylindrical vibration isolators are perfect for rugged environments as they have sturdy spray-painted steel springs to resist corrosion. The conical vibration isolators have an asymmetric shape that offers a distinct load-bearing capacity under heavy loads.
It is important to note that selecting the right type of isolation spring/pad depends on factors such as weight capability, frequency range, environmental factors, and the intended application.
To ensure efficient use of these components, proper installation is crucial. It includes understanding limitations for each type of component and installing them appropriately based on load capacity requirements.
When it comes to rubber bumpers, silence is golden, but vibration is platinum.
Rubber Bumpers
Rubber buffers play a crucial role in industrial vibrators. They are used to dampen vibrations and protect machinery from damage.
They come in various shapes and sizes, including cylindrical, round, and square.
They are typically made from natural or synthetic rubber materials.
Rubber bumpers are shock-absorbing and can reduce noise levels during machine operation.
They help prevent product spillage by cushioning the impact of vibrating containers.
These buffers also enhance the lifespan of the equipment they protect by minimizing wear and tear.
Rubber bumpers can be customized to meet specific requirements, such as load-bearing capacity and temperature resistance.
In addition to their primary function as vibration dampeners, some rubber buffers can also provide antislip properties that increase stability on slippery surfaces.
Pro Tip: Proper maintenance of rubber bumpers is essential for their longevity. Regular checks for signs of wear and tear can help avoid costly repairs or replacement down the line.
Why settle for a boring workplace when you can shake things up with an industrial vibrator?
Applications of Industrial Vibrator
To understand the diverse uses of industrial vibrator for various industries, explore the applications of industrial vibrator with sub-sections such as feeding and conveying materials, compacting and consolidating materials, and moving and shaking products and materials.
Feeding and Conveying Materials
For industrial processes, facilitating the movement of materials is crucial. This entails conveying a wide variety of parts and pieces between production stages or feeding equipment for manufacture.
A table can illustrate the types of materials that an industrial vibrator can feed and convey. The table can include columns for raw material, production stage, vibrator type(s), speed/rate of feeding, and conveyor type(s). For example, it may show that concrete vibrators are ideal for moving heavy-duty products such as gravel or concrete blocks.
It's essential to note that each industrial application requires equipment with specific capabilities to meet their precise specifications. Vibrators may function through rotary force, linear vibration, pneumatic hammering or electromagnetic force – all with varying amplitude and frequency options.
In contrast, their subtle application defines the effectiveness and efficiently of material transfer in different settings. For instance, conveyor speeds in the food industry must be low enough to avoid product degradation but speedy enough to keep up with demand.
An electronics manufacturer saved 40% on conveyor costs by utilizing a vibratory feeder over a traditional belt conveyor solution. The company found this efficient since it allowed their team full control over portions as well as pace of the part's orientation during assembly rather than depending on other scraps occurring due to inadequate methods while minimizing the noise generation that would annoy workers working on assembly lines over time.
Thus, Industrial Vibrators have unique abilities in conveying materials and optimizing process efficiency in industrial settings in various ways beyond what could have been achieved by traditional methods.
Who needs a gym when you have an industrial vibrator to compact and consolidate your materials – it's like pilates for the workplace!
Compacting and Consolidating Materials
Materials Compression Using Industrial Vibrators
Industrial vibrators are power tools that come in various sizes, frequencies and speeds. They work by generating vibrations that cause movement and shaking of materials. One of the main applications of industrial vibrators is in compacting and consolidating materials.
Here's a 4-step guide to compacting and consolidating materials with industrial vibrators –
Select the appropriate vibrator type based on the characteristics of your material such as size, shape, density, etc.
Position the vibrator strategically on or near the material to be compacted or consolidated.
Turn on the vibrator and let it do its work. The vibrations will cause the particles in your material to shift position, allowing for better cohesion between them and reducing voids.
Monitor progress until desired level of material compaction/consolidation is achieved before turning off the vibrator.
It is crucial to note that over-vibration can lead to some negative effects such as particle breakage which defeats a favorable result. Applying an adequate amount of vibration improves material flow characteristics and eases loading efforts ultimately saving time.
The amplitude, frequency, force output from the industrial vibrators fully depends on multiple factors such as wall thickness, pile length run speed among others.
Keep in mind that using an inadequate vibrator may provoke rebound which results to settling already transported or worked-on material leading to more production issues if not addressed accordingly.
Do not miss out on industrial vibrating technology advantages available for usage. Secure company operations with good quality equipment purchases crafted after professional considerations by experts.
Invest in industrial vibrating solutions today! Get ready to feel the vibrating power, because these products and materials are about to be moved and shaken like never before.
Moving and Shaking Products and Materials
The utilization of industrial vibrators in manipulating the positioning, movement and shaking of various products and materials has been found useful across different industries. These vibrators impact material handling, conveyor systems, containers, and storage tanks to improve productivity, efficiency and safety.
A table could be created indicating how industrial vibrators serve as an essential tool in particular industries such as pharmaceuticals, food processing, construction, mining, among others. It would illustrate specific uses of these devices for each industry subcategory – for example, how they enhance processes such as flow regulation or compacting.
Notably, using vibrators in production can reduce maintenance costs by minimizing wear and tear of equipment caused by excessive handling of products or materials. Furthermore, it improves loading consistency hence reducing the possibility of machine clogs.
It is said that the need for effective vibration tools began with ancient civilizations like the Greeks who employed them in metallurgical processes. In modern times though it was not until 1920 that General Motors developed a mechanism for attaching motorized vibrational machinery making them more portable and efficient. From then on there have been continuous technological advancements shaping how industrial vibrators are designed and used today.
Choosing the right industrial vibrator is like picking a partner – you want one that's reliable, powerful, and won't leave you shaking with disappointment.
Factors to Consider When Choosing Industrial Vibrators
To choose the right industrial vibrator for your equipment, you need to consider different factors. With this section on "Factors to Consider When Choosing Industrial Vibrators", you can easily navigate the process. You will find insights on three crucial sub-sections: Material Characteristics, Environment and Operating Conditions, and Power Supply and Control System to ensure efficiency and longevity of your machinery.
Material Characteristics
Understanding the properties of materials is critical when selecting industrial vibrators for optimal performance. One must consider the unique variations in materials that can affect the efficiency and productivity of industrial processes.
A Table with appropriate Columns can help understand the Material Characteristics. The table contains data on various materials such as plastic, metal, and cement. It includes information on their density, viscosity, moisture content, and particle size distribution. By analyzing this data, one can choose the right vibrator type and frequency to handle specific material characteristics.
It is essential to bear in mind that porous materials like flour or sugar may require different vibration settings than non-porous metal materials.
Historically, material properties have dictated which vibrator technology is most suitable for different industries, including construction sites, pharmaceuticals labs or Gravel plants. As advancements continue in material science research and innovation of advanced vibration technologies could lead to better outcomes for industrial processes.
Even the toughest vibrator can't handle a toxic work environment, so make sure to consider the operating conditions before making your selection.
Environment and Operating Conditions
When selecting the optimal industrial vibrators, the working environment and operating conditions are paramount factors to keep in mind. A comprehensive understanding of these elements will aid in determining how to best utilize a vibrator in a particular situation.
Our table outlines the necessary data required for analyzing the environmental and operating conditions of an industrial site. We must be mindful of parameters such as temperature, humidity, noise level, and vibration amplitude, as these can impact a vibrator's performance and longevity. Additionally, it's critical to assess any safety concerns that may arise from using a vibrator.
It is also important to note that while some factors may appear insignificant or inconsequential, failing to consider them could have severe consequences. Therefore, when managing vibration-caused safety risks, don't overlook even the most minor details.
Many years ago, I worked with a company that selected a high-end vibrator for one of its plants without considering factors like ambient temperature and humidity levels. As a result, after only two years of regular operations, the plant needs major repairs due to machinery corrosion caused by high temperatures and dampness. This experience emphasizes why it is essential to analyze all environmental factors before purchasing industrial vibrators – no detail should be taken for granted!
Without a reliable power supply and control system, your industrial vibrator might as well be a paperweight in a daycare.
Power Supply and Control System
The efficient functioning of industrial vibrators relies heavily on an optimal power supply and control system. This makes it crucial to consider certain factors when choosing the appropriate systems, including voltage and frequency requirements, wiring configurations, and user-friendly control options.
| | |
| --- | --- |
| Factors to Consider | Description |
| Voltage and Frequency Requirements | The power supply must meet the vibrator's voltage and frequency requirements for maximum efficiency. |
| Wiring Configurations | The wiring configuration must be compatible with the vibrator system, ensuring reliable performance. |
| User-Friendly Control Options | A well-designed control system provides ease of use while minimizing error and downtime. |
In selecting a suitable power supply and control system for industrial vibrators, it is essential to prioritize safety features such as overload protection, ground fault protection, and emergency stop buttons. Such features significantly reduce the risk of accidents or damage to equipment.
Once I witnessed a factory's production process come to a grinding halt after their poorly designed power control system failed repeatedly. Despite several attempts at repair, the resulting downtime led to significant financial losses for the company. Thus it is paramount to choose a reliable power supply and control system for long-lasting results.
Now that you've chosen the perfect vibrator for your industrial needs, it's time to learn how to keep it humming and avoid any unexpected buzzkills.
Maintenance and Troubleshooting Tips for Industrial Vibrators
To ensure that your industrial vibrator works perfectly over time, regular maintenance is crucial. In order to keep your vibrator functioning optimally, follow the tips outlined in the "Maintenance and Troubleshooting Tips for Industrial Vibrators" section. This section will cover the following sub-sections: regular cleaning and inspection, lubrication and replacement of worn parts, and diagnosis and correction of common problems.
Regular Cleaning and Inspection
Regular maintenance and examination of industrial vibrators are important to ensure the smooth functioning of machines. Here's how you can keep them clean and inspect regularly:
Start by turning off the power source and unplugging the machine. Gently remove any external debris that may have accumulated on the surface of a vibrator, using a soft-bristled brush or compressed air.
After that, examine all moving parts for signs of wear or damage such as loose bolts, worn bearings etc. Replace any damaged components immediately.
Lastly, verify if vibration is evenly distributed across the vibrator. If not, check if there is any blockage in the discharge channel by disassembling it.
It's essential to retain proper documentation of maintenance reports for future investigations. Such streamlined strategies help improve overall operational efficiency with high-quality results.
Regular Cleaning and Inspection eliminates machine downtime! Once upon a time, a production company suffered massive delays due to an unexpected breakdown in one of their vibrators during operation. As no preventive maintenance was performed, they had to wait for over a week for repairs leading to significant losses. Preventive maintenance could've saved up thousands with minimal investment.
Keep your industrial vibrator running smoothly – just like your love life – with proper lubrication and timely part replacements.
Lubrication and Replacement of Worn Parts
Lubricating and Replacing Worn Parts is essential for the proper functioning of industrial vibrators. Neglecting this process may lead to premature failure, production downtime, and increased maintenance costs.
Here's a 5-Step guide to keep your equipment running smoothly:
Refer to the manufacturer's instructions to determine the right lubricant type and quantity for each vibrator type.
Clean the vibrator surface thoroughly before lubrication.
Apply the appropriate amount of lubricant to the specified parts evenly.
Check for worn parts such as bearings, seals, and bushings during every maintenance cycle.
Replace worn parts in a timely fashion before they cause further damage or equipment malfunction.
It's worth noting that depending on usage frequency, you may need to lubricate and replace worn parts more frequently than recommended by the manufacturer. Always inspect your equipment carefully and take action accordingly.
Preventative maintenance can safeguard against unexpected downtimes that result in lost productivity. Keep track of maintenance schedules, prioritize repairs based on urgency, and ensure uninterrupted production cycles.
Don't wait until there's a problem to address it – Regularly Lubricating and Replacing Worn Parts can help prevent costly repair bills and downtime while keeping your business running smoothly!
If your industrial vibrator is no longer vibrating, it's not just a personal problem. Diagnosis and correction are key to getting things moving again.
Diagnosis and Correction of Common Problems
When it comes to industrial vibrators, there can be some common problems that may arise. To address these issues, here is a guide for identifying and fixing those problems:
Start by checking for any loose or damaged electrical connections.
If the vibrator is not performing optimally, it may be due to improper installation or incorrect power supply. Check if this is the case.
Ensure that the vibrator motor bearings are lubricated on a regular basis and are not worn or damaged.
Inspect the flexible connectors and make sure they are properly aligned and secured in position.
Any obstructions around the vibrator can create unwanted vibrations, so ensure that these obstructions are removed before proceeding with any other troubleshooting methods.
If the above steps do not resolve the issue, it is best to consult a professional and have a thorough analysis performed on your equipment.
It is essential to understand that proper maintenance of industrial vibrators can significantly extend their lifespan and enhance their performance. Lubrication should be routinely done with an eye on any signs of wear or damage to components.
Take note of these simple steps for diagnosing and correcting common problems in industrial vibrators. If left unchecked, minor issues can exacerbate into larger ones, leading to significant production downtime.
Using an industrial vibrator is like having a personal masseuse for your machinery, providing relief from stress and increasing productivity.
Conclusion: Advantages of Using Industrial Vibrator for Industrial Applications
Industrial Vibrator: Benefits for Industrial Applications
Using an industrial vibrator can bring significant advantages to various industries. By applying vibration to materials, it can improve efficiency and productivity, reduce labour costs, and enhance overall safety within the workplace.
The following table highlights just a few ways in which industrial vibrators are beneficial in a variety of industrial applications:
| Type of Industry | Benefits |
| --- | --- |
| Construction | Makes concrete mixes more uniform |
| Pharmaceutical | Loosens sticky powders and compacts into consistent density |
| Mining | Reduces material buildup |
| Agriculture | Helps to distribute feed evenly |
Moreover, besides enhancing productivity and reducing costs, industrial vibrators consume less energy than traditional mechanical solutions.
It is essential to maintain proper vibrator maintenance such as cleaning regularly or replacing bearings when necessary. Preventative maintenance measures can prolong the service life of your equipment and improve its performance.
To optimize performance even further, experts often suggest selecting the appropriate type of vibrator or adjusting its frequency based on the task at hand. Furthermore, seeking professional help whenever in doubt can save time and money while preventing potential injury.
Overall, if you want to maximize the benefits in your industrial applications, an industrial vibrator may be an excellent investment for your business with low maintenance requirements, long-term durability and reliability.
Frequently Asked Questions
Q: What is an industrial vibrator?
A: An industrial vibrator is a machine used to generate vibrations for use in various industries, such as manufacturing, construction, and food processing.
Q: How does an industrial vibrator work?
A: Industrial vibrators typically use a motor and eccentric weights to create vibrations that can be adjusted in strength and frequency depending on the application.
Q: What are the benefits of using an industrial vibrator?
A: Using an industrial vibrator can improve efficiency, increase productivity, reduce material waste, and improve the quality of finished products by ensuring even distribution and compaction of materials.
Q: What are some common applications for industrial vibrators?
A: Industrial vibrators can be used for a wide range of applications, including conveying and sorting materials, compacting concrete, densifying asphalt, packaging and filling containers, and extracting powders and liquids from containers.
Q: What types of industrial vibrators are available?
A: There are several types of industrial vibrators available, including rotary electric vibrators, pneumatic vibrators, hydraulic vibrators, and electromagnetic vibrators.
Q: How do I choose the right industrial vibrator for my application?
A: To choose the right industrial vibrator for your application, consider factors such as the material being processed, the required frequency and amplitude of vibration, the size and shape of the container or hopper, and any environmental factors that may affect the vibrator's performance.