What is a Zalo Vibrator?
To understand what a Zalo vibrator is and how it can enhance your pleasure, delve into the fascinating world of its history and benefits, and explore the different types of Zalo vibrators. Learn about the unique features and advantages of each type, so that you can choose the one that fits your desires.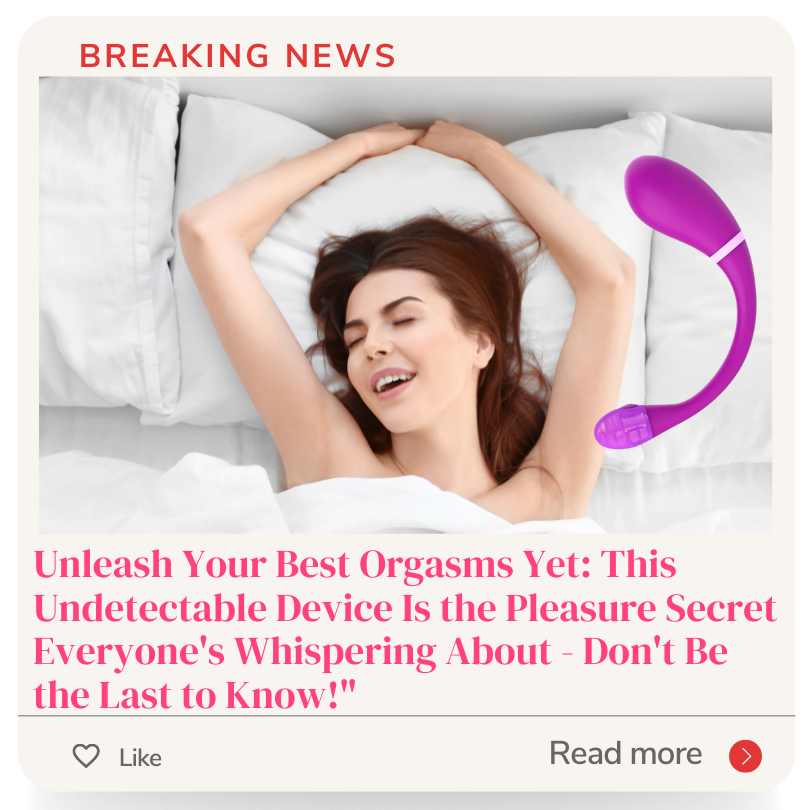 History and Benefits
Zalo Vibrator – Discovering its Legacy and Perks
Zalo is a high-end sex toy brand that has introduced an innovative range of vibrators, with Zalo Vibrator being one of their popular products. This article focuses on the legacy and benefits of this particular product.
To understand the history behind Zalo vibrators, let's take a glimpse at the table below:
| Year | Milestone |
| --- | --- |
| 2016 | Zalo brand launched |
| 2018 | Awarded "Design for Asia Silver Award" |
| 2020 | Launched latest premium vibrator collection |
As seen from the table, Zalo has gained attention for its unique design and innovation since its launch in 2016. The brand's ability to blend technology, fashion and art into their product embodies their commitment to customer satisfaction.
When it comes to benefits, Zalo Vibrator is in league with some top-tier vibrators available in the market. It offers features like:
waterproof silicon body
preheating system for realistic sensations
temperature control option
voice-activated control system which provides a unique hands-free experience
remote control operation
built-in Bluetooth program compatible with smartphones
Pro Tip: Always charge your Zalo vibrator fully before first-time use as inadequate battery can hinder the true performance of this sophisticated tool.
Discover the variety of pleasure options with different types of Zalo vibrators – because why settle for just one kind of orgasm?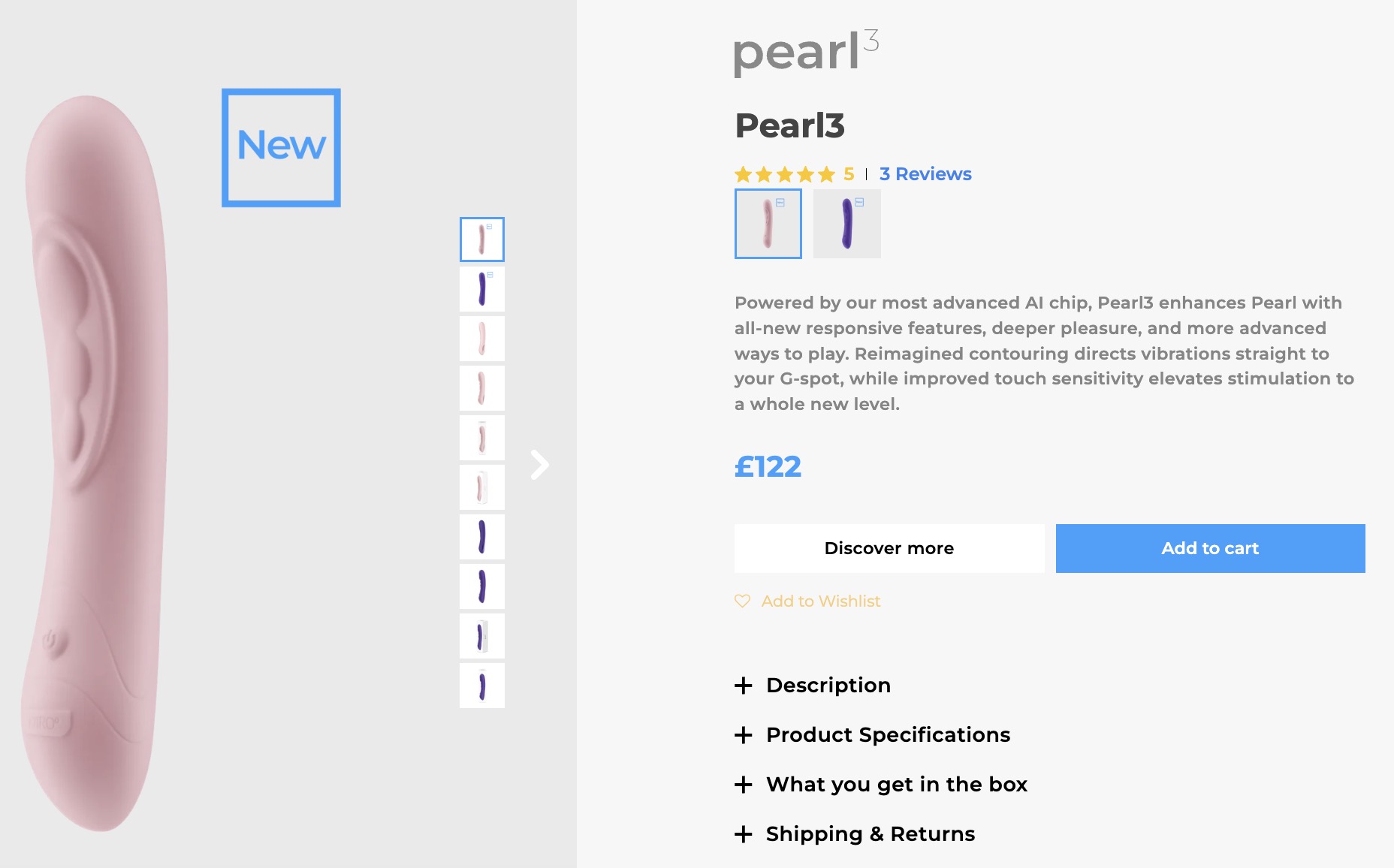 Types of Zalo Vibrators
Zalo is a well-known brand in the vibrator market, and they offer various types of vibrators to cater to different needs. Their product range consists of different shapes, sizes, and materials.
| | |
| --- | --- |
| Vibrator Type | Description |
| Zalo Queen Thrusting Vibrator | A luxurious vibrator that thrusts inside you with a curved tip for G-spot stimulation. |
| Zalo Desire Pre-heating Vibrator | A unique vibrator that heats up before use and offers soft silicone ridges for heightened pleasure. |
| Zalo Sweet Magic Air Touch Clit Sucking Vibrator | This vibrator has pulsating airwaves technology that stimulates the clitoris more intensely than traditional vibrators. |
In addition to these types, Zalo also offers remote-controlled vibrators, app-controlled vibrators, and dual stimulation toys. Each product is designed with advanced technology and high-quality materials for maximum durability and pleasure.
It is worth noting that Zalo Vibrators also come with premium packaging, making it an excellent gift option for your partner or friend who enjoys luxury sex toys.
Don't miss out on experiencing the ultimate pleasure offered by Zalo Vibrators. Treat yourself or surprise your loved one with a luxurious sex toy from Zalo's collection today.
Find the perfect match for your pleasure preferences with these tips for selecting the ultimate Zalo vibrator partner.
How to Choose the Right Zalo Vibrator for You
To choose the right Zalo vibrator for you with factors to consider and top picks based on features and needs as a solution. This section provides a helpful guide to navigate the various options and features available when selecting a Zalo vibrator that suits your desires and needs. Explore the factors that you need to consider and discover our top picks for the best Zalo vibrators to match your preferences.
Factors to Consider
When selecting the ideal Zalo vibrator for your needs, there are several crucial considerations to take into account. A variety of factors, including size, material, vibration intensity, and functionality should be assessed before making a purchase.
Below is a detailed table outlining the diverse factors that should guide your decision-making process when choosing a Zalo vibrator:
| Factors to Consider | Description |
| --- | --- |
| Size | Consider the length and width of your preferred vibrator. Ensure it is comfortable to use and fits your body well |
| Material | Choose the materials you prefer or avoid those you have allergies to. Materials come with consequences such as temperature sensitivity and sensation variability |
| Vibration Intensity | Take note of the strength settings. Do not go too high or too low- find your perfect in-between spot for you. Different vibrators can also offer various vibration types such as pulsing, waves or escalating |
| Functionality | This refers mainly to Rechargeable vs battery operated vibrators. Also consider waterproof capabilities when purchasing |
It's worth noting that in addition to the critical aspects listed above, ergonomics can play an essential role in finding the right Zalo vibrator. Additionally, user reviews can be extremely informative – listen to opinions from individuals with similar preferences.
A friend once shared her experience struggling with postpartum depression, which reduced her libido dramatically but found help by browsing through various sex toy websites and blogs where she learned about different toys that could effectively help solve issues during her intimate moments with herself and her husband.
Get ready to buzz with excitement as we reveal our top picks for the perfect Zalo vibrator based on your every desire.
Top Picks Based on Features and Needs
To assist you in your search for the perfect Zalo vibrator, we've curated a selection of top picks tailored to suit your distinct needs and preferences. Outlined below are some of the best Zalo vibrators on the market that cater to various unique features and requirements.
| | | |
| --- | --- | --- |
| Zalo Queen Set | Couples Play | Smart Phone App Controlled |
| Zalo Hero Set | Powerful Stimulation | Rechargeable |
| Zalo Legend Set | Dual Motor Vibration Modes | Splash Proof Design |
| Zalo Versailles Marie Antoinette Fan Vibrator | Limited Edition Aesthetics | Luxury Materials – Real Swarovski crystal elements, 24K gold plated pendant/necklace, and silky soft silicon. |
For those looking for a touch of individuality, the Zalo Versailles Marie Antoinette Fan Vibrator boasts an extraordinary design aesthetic and luxurious materials. Each vibrator comes with real Swarovski crystal elements, a 24K gold plated pendant/necklace and silky soft silicon.
Historically speaking, vibrators were once medicinal tools utilized by physicians to treat female hysteria. Today, these devices serve as much more than just medical aid. With constantly evolving technology, there is now a wide range of options available for consumers wanting to experiment with different vibration intensity levels or unique design styles.
Get ready to have a hands-on experience with the Zalo Vibrator, and say goodbye to boring solo sessions.
How to Use a Zalo Vibrator
To best utilize your Zalo Vibrator, you need to know how to use it, and that's exactly what this section 'How to Use a Zalo Vibrator' is here for. We'll provide you with all the information you need to make the most of your toy, starting with some essential steps to set up and charge your device. Additionally, we'll give you some tips and techniques to enhance your pleasure and experience with your Zalo Vibrator.
Setting up and Charging
To begin using the Zalo vibrator, you need to properly set it up and charge it. Follow these steps:
First, ensure that the vibrator is turned off and unplugged.
Connect the USB charging cable to a power outlet or the USB port on your computer.
Insert the other end of the charging cable into the base of the vibrator.
Once inserted, a red LED light should appear on the base of the vibrator.
Leave the Zalo vibrator to charge for at least 60 minutes or until fully charged.
After charging, remove the charging cable from both the power source and vibrator.
For a smooth experience, make sure to read additional instructions included with your specific model of Zalo vibrator regarding optimal usage and safety precautions.
It's important to note that Zalo vibrators are made with body-safe materials that allow for comfortable use without irritation or discomfort for extended periods.
According to sources from self.com, "When done right, masturbation can help you sleep better, reduce stress and anxiety levels…".
Get the most out of your Zalo Vibrator with these tips and techniques that will leave you buzzing with excitement.
Tips and Techniques for Optimal Use
For optimal use of the Zalo Vibrator, we have compiled some tips and techniques to help you enjoy a seamless experience.
Here is a table with recommended techniques and relevant details for using the vibrator:
| Technique | Details |
| --- | --- |
| Lubrication | Apply water-based lube before use |
| Button Functions | Learn about the different buttons and their functions |
| Cleaning | Clean with mild soap and warm water after use |
| Charging | Charge fully before first use and when battery is running low |
In addition to these fundamental tips, it's essential to keep in mind that personal preferences vary greatly. Experimenting with different settings can help you find your sweet spot.
Did you know that Zalo is a luxury brand of sex toys? The company was founded in 2017 by Patrick Pan and his team, who sought to create high-quality products that appeal to users' senses beyond just physical pleasure.
Remember, taking care of your Zalo vibrator is just like taking care of a relationship – give it attention, keep it clean, and it'll never let you down.
Maintenance and Care for Your Zalo Vibrator
To ensure your Zalo Vibrator lasts long and stays functional, proper maintenance and care is essential. This section dives into two crucial aspects of caring for your Zalo Vibrator – cleaning and storage, and troubleshooting common issues.
Cleaning and Storage
For the proper maintenance of your Zalo vibrator, it is essential to keep it clean and store it correctly. Here's how to 'Keep Your Zalo Vibrator Hygienic and Safe.'
Start by unplugging or removing the battery from your vibrator.
Clean the surface using a mild soap and warm water solution.
Rinse thoroughly with tepid water and pat dry with a clean cloth.
Store in a place that is dry, cool, and free from moisture or direct sunlight.
To prevent damage from exposure to dust or debris, use a storage bag or pouch.
It is worth noting that you should avoid using strong chemicals, such as bleach or alcohol-based cleaners, which can cause discomfort or irritation.
If you're traveling with your vibrator, remember to pack it carefully in its storage case or separate from other items in your baggage.
To maintain the quality of your Zalo Exotic Toys product, you should wipe down and apply a silicone-safe cleaner before reusing it again. Regular cleaning will help keep any odor under control and prolong the life of your toy!
By following these simple guidelines, you can ensure that you'll enjoy an uninterrupted intimate experience while extending the life span of your vibrator!
Looks like your Zalo Vibrator is feeling a little under the weather? No worries, we've got the cure for those pesky performance issues.
Troubleshooting Common Issues
If your Zalo vibrator is not working correctly, you may need to troubleshoot some common issues. Here are some tips on how to get your vibrator up and running again.
Check the batteries – Make sure that the batteries are inserted correctly and have enough power.
Clean the contacts – Wipe the battery contacts with a clean, dry cloth to ensure a good connection.
Reset the vibrator – Try resetting the vibrator by turning it off and then back on again.
Check for blockages – If your vibrator is not vibrating properly, there may be a blockage in the motor. Remove any obstructions carefully.
Check for firmware updates – If you are having problems with connectivity or syncing, check for firmware updates on the Zalo app or website.
Contact customer support – If none of these steps solves your problem, contact customer support for further assistance.
It's important to note that if you experience any pain or discomfort while using your vibrator, stop use immediately and consult a doctor.
Remember to always follow proper maintenance and care instructions to keep your Zalo vibrator working smoothly.
In addition to these steps, avoid exposing your device to extreme temperatures or liquids as this can cause permanent damage.
It is said that vibrators were first invented in 1869 by an American physician named George Taylor as a tool for treating "hysteria" in women. However, they did not become commercially available until later in the 20th century when they began appearing in sex shops across Europe and America. Today, vibrators are widely accepted as a healthy part of sexual exploration and pleasure for all genders.
Get your hands on a Zalo Vibrator before it's too late – trust us, the maintenance will be worth it.
Where to Buy Zalo Vibrators
To find the best deals on zalo vibrators, you need to know where to buy them. If you're looking to make a purchase, explore our recommendations for the best online and offline stores to buy from. Don't miss out on important details related to pricing and discounts; check out our brief overview of this sub-section to get started.
Online and Offline Stores
Finding Your Preferred Destination for Zalo Vibrators
Zalo vibrators can be found both in online and offline stores. Here are some possible destinations to explore:
Online Stores:

Zalo's official website
E-commerce platforms like Amazon, Lovehoney, and SheVibe
Premium adult toy shops such as Good Vibrations, Babeland, and Shag

Offline Stores:

Boutique sex shops
Department stores with sex toy sections like Target or Walmart
Sensual wellness spas that may also carry Zalo products
It's worth noting that certain brick-and-mortar stores may have a limited selection compared to what you would find on the official Zalo website or an online retailer.
For those curious about Zalo's origins, the brand was founded by a group of designers in San Francisco who aimed to create high-end pleasure products that were beautiful, functional, and ethical. Today, Zalo continues to stand out with its exquisite craftsmanship and innovative features.
Pricing and discounts on Zalo vibrators – because a pleasure like this shouldn't come at full price.
Pricing and Discounts
For those looking for information on the costs of Zalo Vibrators, we have provided a detailed breakdown of pricing and discounts below.
| Model | Price | Discount |
| --- | --- | --- |
| Queen Set (Vibrator + PulseWave™) | $189.00 | 10% off |
| Jeanne Set (Vibrator + Smart Wand) | $259.00 | 15% off |
| Rosalie Rabbit Vibrator | $129.00 | N/A |
| Fanfan Remote Control Vibrator | $119.00 | 5% off |
It is noteworthy that these prices may vary based on the retailer you choose to purchase from, so be sure to do your research beforehand.
In addition to standard discounts, many retailers also offer free shipping or gift-with-purchase promotions. And don't forget to sign up for retailers' newsletters for exclusive deals and promotions!
Pro Tip: If you're buying your first Zalo vibrator, consider purchasing a set that comes with additional accessories for maximum value.
If you're still searching for the perfect vibrator, just remember: Zalo is the 'O' in 'Oh my god!'
Conclusion and Final Thoughts
After analyzing the Zalo vibrator, it is evident that this product has a lot to offer. The sleek and delicate design accompanied by the extensive range of features makes it an outstanding pleasure accessory.
Not only does it provide stimulation to multiple erogenous zones, but its ergonomic and waterproof design also allow for versatility in usage. The connectivity options add an extra layer of convenience allowing users to operate remotely.
Additionally, the customizable vibration patterns and intensities cater to individual preferences while the discreet packaging ensures privacy during transport or storage. Overall, the Zalo vibrator provides a luxurious experience while showcasing practicality.
It is worth highlighting that taking proper care of the device can enhance its longevity resulting in long-lasting satisfaction. By regularly cleaning with mild soap and warm water and storing in a dry place can guarantee continued superior performance.
Frequently Asked Questions
1. What is a Zalo vibrator?
A Zalo vibrator is a type of sex toy that is designed to stimulate the body using vibration. Zalo vibrators are known for their high-quality materials, sophisticated designs, and advanced technology.
2. How does a Zalo vibrator work?
Zalo vibrators use powerful motors to create vibrations that stimulate the body. They are designed to be used externally, on the clitoris or other erogenous zones.
3. Are Zalo vibrators safe to use?
Yes, Zalo vibrators are safe to use. They are made from high-quality, body-safe materials and are designed to be used externally. However, it is important to follow the manufacturer's instructions for use and cleaning.
4. What are the features of a Zalo vibrator?
Zalo vibrators come with a variety of features, including multiple vibration settings, rechargeable batteries, ergonomic designs, and premium materials such as silicone and gold plating.
5. Can I use a Zalo vibrator with a partner?
Yes, Zalo vibrators can be used with a partner. Many models are designed for use during intercourse and can provide added pleasure and stimulation for both partners.
6. How do I choose the right Zalo vibrator for me?
Choosing the right Zalo vibrator depends on your personal preferences and needs. Consider factors such as size, shape, vibration settings, and materials when making your choice. You can also read reviews and consult with sex toy experts to help you make the best decision.