Introduction
The dual-functionality of the vibrator and its accessibility have made it a popular choice among couples globally. The Duo Vibrator can provide simultaneous clitoral and G-spot stimulation, offering a unique sexual experience. Its ergonomic design, coupled with its waterproof capability, makes it durable and easy to use in the shower or bath. With variable speeds and modes, it offers versatility in achieving pleasure. For an enhanced experience, pairing with water-based lubricants can help heighten sensitivity.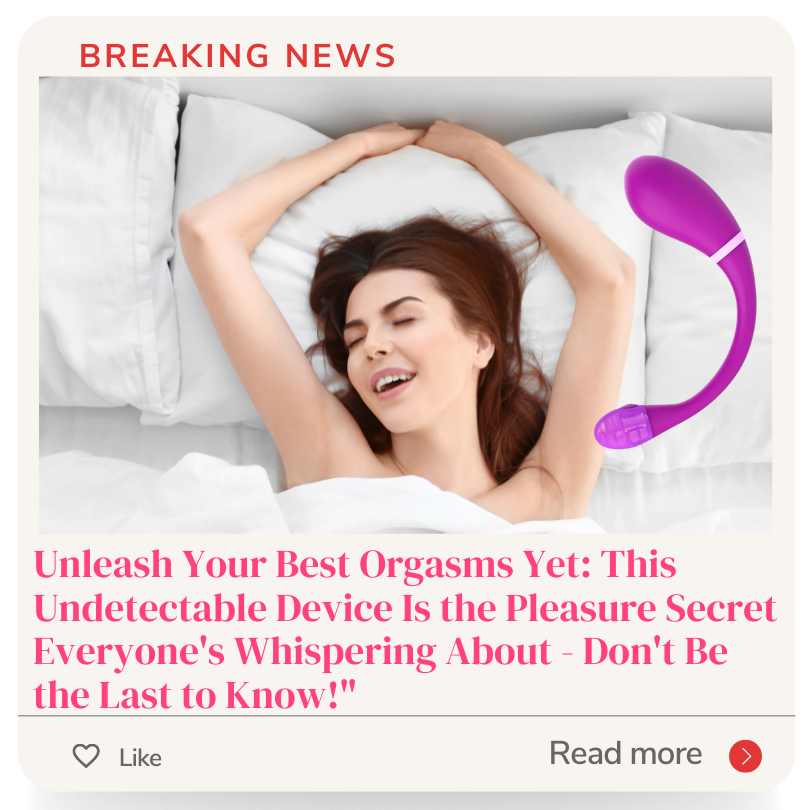 Double the pleasure, double the fun – a duo vibrator is a dynamic duo for some solo fun.
Definition of a Duo Vibrator
To understand the full potential of a duo vibrator, you need to know its definition and features. Your pleasure is guaranteed with the various types of duo vibrators available in the market. Unleash the full excitement that these perfect sex toys have to offer and explore their many enticing features.
Features of a Duo Vibrator
When it comes to the key characteristics of a Duo Vibrator, these are the things to keep in mind:
The device has two separate motors for internal and external stimulation that can be adjusted independently.
They often come with a range of vibration patterns and intensities that allow you to customize your experience.
Duo Vibrators may feature ergonomic designs that facilitate simultaneous clitoral and G-spot stimulation.
Lastly, these devices can be made from various materials including silicone, plastic or metal.
Looking beyond these features, some Duo Vibrators may include unique qualities such as Bluetooth connectivity or suction capabilities. These variations add another layer of potential pleasure to an already tantalizing device.
It is suggested that the earliest known vibrating sex toy was patented in 1883 by Joseph Mortimer Granville under the guise of treating "nervous disorders". However, it wasn't until the 1970s that vibrators became increasingly popular as tools for personal sexual exploration. Since then, they've continued evolving and Duo Vibrators represent one such development in modern sex toys.
Duo vibrators come in all shapes and sizes, just like the people who use them.
Types of Duo Vibrators
Diverse Types of Sex Toys with Couples Vibrators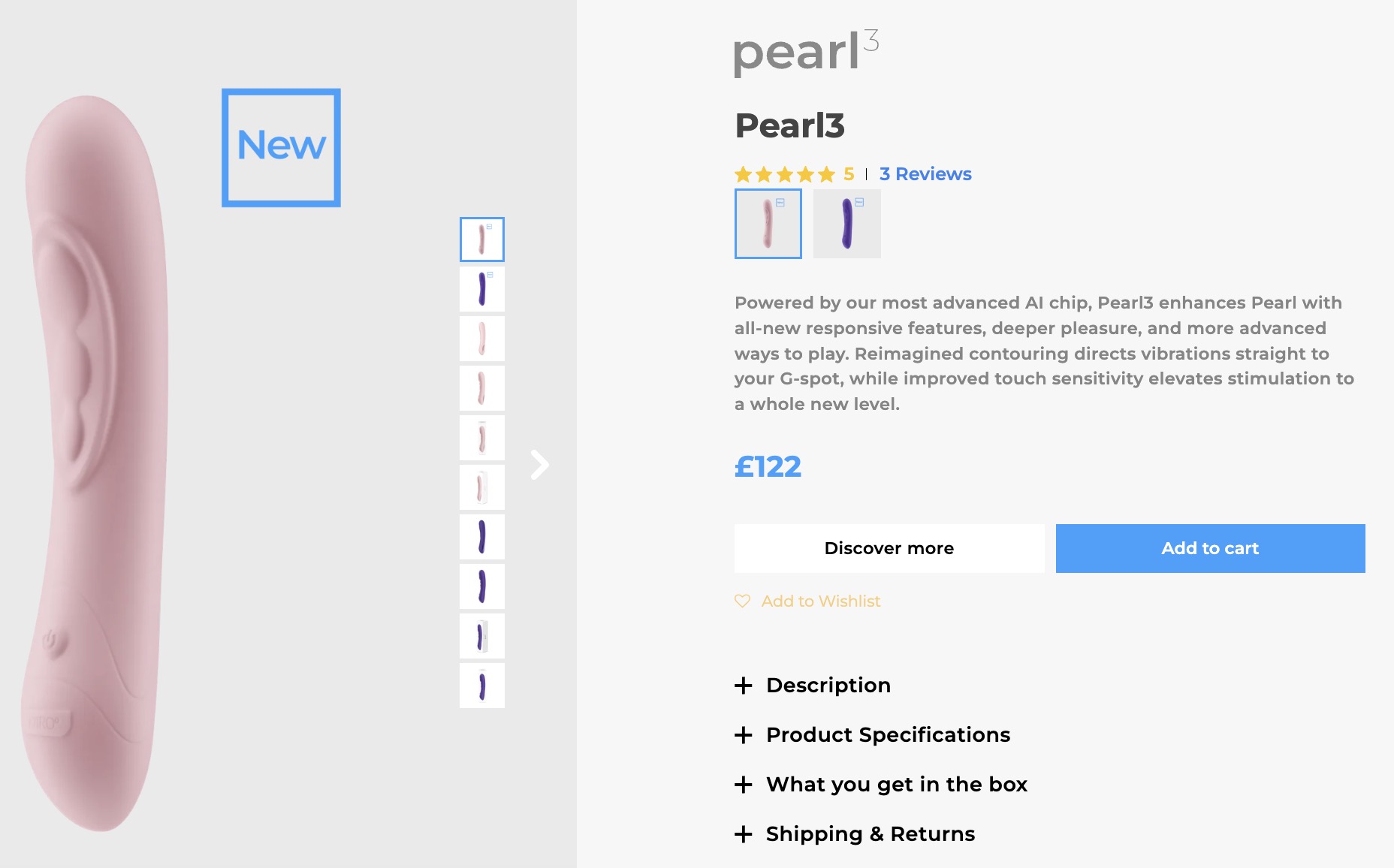 Couples vibrators or duo vibrators are sex toys designed to enhance the intimate experience of partners. These devices come in a variety of shapes, patterns, and sizes to provide unique sensations for couples during intercourse or solo playtime.
To understand the various types of couples vibrators available, we have created a table below:
| Type of Duo Vibrator | Description | Example |
| --- | --- | --- |
| Wearable Vibrators | Hands-free option that can be worn during intercourse | We-Vibe Chorus |
| Dual Stimulation Vibrators | Simultaneously stimulate the clitoris and G-spot | Lovense Nora |
| Penis Rings with Vibration | Used during sex to stimulate both partners | Lelo Tor 2 |
| App-controlled Vibrators | Controlled remotely via mobile applications | OhMiBod Esca2 |
Wearable vibrators like We-Vibe Chorus offer a hands-free option for extra stimulation during sex. Dual stimulation options like Lovense Nora offer both G-Spot and clitoral sensation, providing maximum pleasure. Penis rings with vibration, such as Lelo Tor 2, provide hands-free pleasure for both partners! App-controlled vibes like OhMiBod Esca2 allow you to connect with your partner from a distance.
For the best intimate experience with couples' vibrators, one should utilize water-based lubrication. Clean these products after use using specifically designated cleaning agents. With these tips in mind, curious couples are sure to have a pleasurable couples vibrator experience!
Ready to take your solo act to a duo? Here's the ultimate guide on how to operate your new favourite toy.
How to Use a Duo Vibrator
To use a duo vibrator effectively, you need to know how to use it the right way. In order to achieve the best results with a duo vibrator, prepare for use properly with the right lubricants and techniques. With this in mind, let's dive into the two sub-sections that will help you get started – preparing for use and techniques for use.
Preparing for Use
To get ready for utilising a Duo Vibrator, some crucial steps need to be followed. Prioritising health and safety is essential when employing this kind of intimate device.
Start with cleaning the vibrator thoroughly before using it.
Ensure that you have a suitable amount of lube available and use it adequately.
Check the device's battery & ensure that it is adequately charged or has fresh batteries.
Familiarize yourself with the vibrator's controls, settings and options.
Take the time to relax before using the vibrator; set the atmosphere by dimming lights, lighting candles, or playing soothing music.
It's worth noting that every duo vibrator is different, so users should refer to the instruction manual for model-specific guidelines.
The intentions behind the preparation are not only limited to optimal functioning but also enhances quality and satisfaction during usage.
Pro Tip: Keep in mind that taking your time to read instructions and prepare accordingly will increase your chances of having a delightful experience with a Duo Vibrator.
Get ready to embark on a journey of discovery and pleasure with these tried-and-tested techniques for using a duo vibrator.
Techniques for Use
For optimal pleasure, explore the variety of techniques for operating a Duo Vibrator. Aiming to achieve maximum satisfaction shouldn't be approached carelessly, so here are some effective means to enhance your experience with this device.
| Technique | Description |
| --- | --- |
| Suction Mode | Incorporate the suction mode either before or during penetration, focusing on the clitoris. This technique heightens sensation. |
| Dual Vibration | Activate both ends of the vibrator simultaneously to stimulate penetration and clitoral areas alternatively. This method offers explosive orgasms. |
| Circular Motion | Use circular motions during penetration and alternate it by pressing it against your body's erogenous zones. A slow, steady approach can lead to heightened arousal. |
For an intensified experience, experiment with different speeds, patterns and modes while also adjusting pressure or depth. It is recommended to use water-based lubricants as it helps reduce friction and increases comfort. Remember, everyone's body reacts differently so be patient and open-minded in trying different techniques.
Pro Tip: Ensure that you clean your Duo Vibrator after every use with warm water and mild soap. It will prolong the lifespan of the device and prevent potential infections.
Experience the ultimate tag team pleasure with a duo vibrator: because two heads (or in this case, attachments) are definitely better than one.
Benefits of Using a Duo Vibrator
To experience heightened pleasure and communication in your romantic relationship, consider using a duo vibrator. This type of adult toy offers a variety of benefits, including enhanced pleasure for both partners and improved intimacy and communication.
Enhanced Pleasure for Both Partners
Using a duo vibrator can provide a heightened level of enjoyment for both partners.
Here are five benefits of incorporating a duo vibrator into your sex life:
Increased stimulation: The combination of internal and external vibration can enhance the pleasure experienced by both partners.
Mutual pleasure: Both partners can experience the sensation of vibration simultaneously, creating an intimate and connected experience.
Improved orgasms: The intensity of the vibrations can lead to more powerful and longer-lasting orgasms for both partners.
Experimentation: Using a duo vibrator opens up the possibility for new positions, techniques and sensations, encouraging exploration and experimentation within the relationship.
Equal participation: Duo vibrators allow each partner to play an equal role in stimulating one another, transforming sex into a fully collaborative experience.
Unique details about using a duo vibrator include personalized settings that allow for customization to individual preferences, discreet designs that cater to privacy concerns, and waterproof features for added versatility.
Don't miss out on the opportunity to add this versatile toy into your intimate experiences and explore new dimensions in mutual pleasure.
With a duo vibrator, you'll have better communication with your partner than ever before – even if it's just through vibrating signals.
Improved Intimacy and Communication
Enhanced Connection with a Duo Vibrator
Using a duo vibrator can facilitate a deeper and more meaningful connection between partners, improving intimacy and communication during sexual activity. The shared experience of exploring new sensations together can create new avenues for conversation surrounding desires and boundaries.
In addition to enhancing physical pleasure, using a duo vibrator together can lead to improved communication skills as partners learn to communicate openly about their sexual preferences and needs. This increased level of communication can translate to other aspects of the relationship, leading to stronger overall connection.
Pro Tip: Incorporate the use of a duo vibrator into your regular sexual routine to continue exploring each other's desires and strengthening your intimate bond.
Finding the perfect duo vibrator is like finding a needle in a haystack, except the needle is two vibrating prongs and the haystack is a sea of sex toys.
Tips for Choosing the Right Duo Vibrator
To choose the right duo vibrator for your needs, focus on Material, Size and Shape, Power and Settings.
Material
When selecting a duo vibrator, the type of material is an essential factor to consider. Opt for body-safe materials such as medical-grade silicone and ABS plastic. These materials do not contain harmful chemicals and are hypoallergenic. Avoid jelly-like materials that contain phthalates; they can cause irritation or allergic reactions.
Silicone is a popular material for duo vibrators. It is soft, durable, and easy to clean. Furthermore, it has a comfortable texture that mimics real skin. On the other hand, ABS plastic is firm and provides intense vibrations. It is suitable for those looking for more pleasure and pressure on targeted areas.
It's vital to prioritize body-safe materials over price and design when choosing a duo vibrator. Always verify the manufacturer's safety certification before making your purchase.
A study revealed that 52% of sex toys contained phthalates despite being banned in several countries due to health concerns *Source*
Remember, when it comes to duo vibrators, size and shape really do matter – it's not just a matter of 'one size fits all', unless you're shopping for socks.
Size and Shape
When it comes to selecting the appropriate size and shape of a vibrating toy, there are various factors to consider depending on your preference. The suitability of each option will also contribute to your overall satisfaction.
To provide clarity on these options, we have compiled a table that comprises the most popular sizes and shapes in the market, along with their notable features. For instance, bullet vibrators tend to be small and discreet while rabbit vibes often feature multiple ear-like appendages for dual stimulation.
In addition to size and shape, other personalized features such as flexibility, texture or girth may influence your pick. However, it is advisable to try a few options to discover what works best for you before settling on a specific brand or type.
Pro Tip: Ensure your duo vibrator is made from body-safe material that won't harm sensitive skin in any way.
When it comes to power and settings, make sure you pick a duo vibrator that can go from 0 to OOOHHH in seconds.
Power and Settings
To make an informed decision about a duo vibrator, understanding its Power and Settings is crucial. Power refers to the intensity of the vibrations while settings refer to the different patterns and modes available. Here's a breakdown of some important aspects to consider:
| | |
| --- | --- |
| Aspect | Description |
| Motor Type | Dual motors provide independent control of internal and external stimulation. |
| Vibration Strength | Variable levels from light to strong allow for customization. |
| Patterns | Varying speeds, intensities, and pulsations add variety. |
Beyond these aspects, consider the noise level and battery life of the vibrator, as well as any additional functions such as app connectivity or waterproofing. Remember that everyone's preferences are unique, so experiment with different settings in order to find what works best for you.
Pro Tip: When trying out a new duo vibrator, start at a lower intensity and work your way up slowly in order to avoid discomfort or overstimulation.
Remember to clean your duo vibrator more often than you clean your kitchen – it sees a lot more action.
Safety and Maintenance of a Duo Vibrator
To ensure safe usage and longevity of your duo vibrator, proper maintenance and precautions are necessary. Cleaning and storage are crucial for the hygiene and effective functioning of the toy, while taking necessary precautions can prevent any accidents or mishaps during usage. Let's dive into these two sub-sections in more detail.
Cleaning and Storage
This section will guide you on how to ensure the safety and maintenance of your duo vibrator for continued, optimal usage.
Before using your duo vibrator clean it with a non-toxic cleaner or soap and water to ensure hygiene. This step can also help prevent unwanted infections.
After every use, clean your duo vibrator thoroughly with warm water and mild soap. Wipe it dry before storing.
Avoid submerging your duo vibrator in water, as this could damage the internal components.
Store your duo vibrator in a safe place that is cool and dry; away from direct sunlight, pets, and children. Do not leave your device at a place where dust can collect on it.
Do not expose your duo vibrator to extreme temperatures as this may affect its functionality.
It is important to note that while sharing sex toys is common, it increases the risk of transmission of sexually transmitted infections (STIs) through bodily fluids. It's advised to have separate devices for each person or use properly sanitized sex toys.
Ensure proper maintenance of your duo vibrator by following the above-mentioned steps as it can significantly increase its lifespan. Don't miss out on enjoying pleasurable moments simply because you skimped on taking care of your vibrating device!
Remember, sharing is caring… unless it's your Duo Vibrator.
Precautions to Take
Taking Safety Measures with the Duo Vibrator
Using a duo vibrator could be an enriching and blissful experience, but there are some safety measures to consider to ensure optimal performance.
Always use a water-based lubricant. Oil will damage the silicone material and minimizes its lifespan.
Be sure to clean this device before and after every use with warm water, mild soap and antibacterial cleaner suitable for sex toys. Ensure that you don't submerge in water since It can damage the motorized parts of it.
Do not share your vibrator with anyone else without being sober while using it because it can lead to cross-contamination.
It is essential that users don't expose this device under extreme temperatures or direct sunlight, as it can melt or deform its outer material which may hinder its smooth functioning.
Don't miss out on experiencing the lasting ecstasy presented by this dual-pronged vibrator while taking the necessary precautions to prolong usage; A safe experience is a thrilling adventure at all times! Double the pleasure, double the fun – these top 10 duo vibrators will leave you totally undone.
Top 10 Best Duo Vibrators in the Market
To get the best value for your money while shopping for a duo vibrator, you need to be aware of what the market has to offer. In order to help you out, here's a list of the top 10 best duo vibrators, complete with reviews of each product. Additionally, this section also includes a comparison of features and prices to make your purchasing decision even easier.
Review of Products
For those seeking satisfaction with the best Duo Vibrators, we have compiled a list of ten products. Our meticulously curated review explores each product's unique features and their advantages for users.
To visually present the information, we have prepared an informative table that covers each product's essential factors – brand, power source, modes, and price.
We found some exclusive details during our research that will help you make an informed decision. It is important to note that some of these vibrators come equipped with intelligent heating technology that offers immersive pleasure.
Don't miss out on experiencing extraordinary sensations! Make sure to select the Duo Vibrator that resonates best with your needs and preferences. Get ready to choose your perfect match – no swiping necessary – as we compare the features and prices of the top 10 best duo vibrators in the market.
Comparison of Features and Prices
Exploring the specifications and pricing of the top 10 Duo vibrators available in the market is crucial to make an informed buying decision. A comparison chart highlighting their unique features and prices shall help you identify which one aligns with your preferences and budget.
The "Duo Vibrators Features and Prices" section, presented below, highlights some of the most essential aspects of each of the top-rated Duo vibrators in the market. The table contains information on dimensions, materials, vibration patterns, rechargeable batteries, waterproof design, and price range. This data will come in handy while picking a notable Duo vibrator that suits your requirements.
It is essential to note that apart from distinct vibration modes and high-grade material quality, some Duo vibrators in this list come equipped with sound control options. These cutting-edge features guarantee enhanced usability during solo or partnered playtimes.
According to esteemed sex toy reviewers at Lovense (a reputable SoCal-based adult toy review site), sales of luxury sex toys have seen 85% YoY growth over three consecutive years.
Take your time in analyzing all options before making a decision as buying a Duo vibrator can not only upgrade your self-pleasure experience but also amp up partner playtime in bed. Whether you're flying solo or joining forces, these duo vibrators are sure to give you a buzz-worthy experience.
Conclusion
The evidence suggests that the duo vibrator is an innovative and effective tool for enhancing sexual pleasure and exploration. Its versatile design allows for a range of unique experiences, including simultaneous stimulation of multiple erogenous zones. Moreover, its discreet packaging and easy-to-use interface make it accessible to a wide range of users. This device has been praised by numerous sources as a game-changing addition to the world of adult toys. According to an article by Cosmopolitan, the duo vibrator can help couples explore new levels of intimacy and achieve more satisfying sexual experiences together.
Frequently Asked Questions
Q: What is a duo vibrator?
A: A duo vibrator is a sex toy designed to stimulate both the clitoris and the vagina simultaneously, providing dual pleasure.
Q: How do I use a duo vibrator?
A: To use a duo vibrator, apply lubricant to the vibrator and to your genitals. Insert the vaginal portion of the vibrator into your vagina, then adjust the clitoral stimulator to rest over your clitoris.
Q: Can I use a duo vibrator alone or with a partner?
A: You can use a duo vibrator alone or with a partner, depending on your preference.
Q: Is a duo vibrator safe to use?
A: Yes, a duo vibrator is safe to use as long as you follow the instructions and use them as directed. Always clean your duo vibrator before and after use to prevent infection.
Q: Do I need to clean my duo vibrator after use?
A: Yes, it is important to clean your duo vibrator after use to prevent the growth of bacteria and infection. You can clean it with soap and water, or use a specialized sex toy cleaner.
Q: How do I choose the right duo vibrator?
A: Consider the material, size, vibration patterns and speeds, as well as your personal preferences and budget when choosing a duo vibrator. Read reviews and ask for recommendations from others to help you make an informed decision.