Introduction
The newly-launched Nova 2 is a sleek and high-tech vibrator that has quickly gained popularity in the sex toy market. Its intuitive and easy-to-use interface makes it an ideal pick for first-time buyers, while its powerful vibrations and impressive range of settings cater to more experienced users. Compatible with both iOS and Android devices, the Nova 2 can be synced with the user's phone or tablet for enhanced customization and control. This outstanding feature provides remote access, allowing long-distance couples to enjoy some intimate moments together.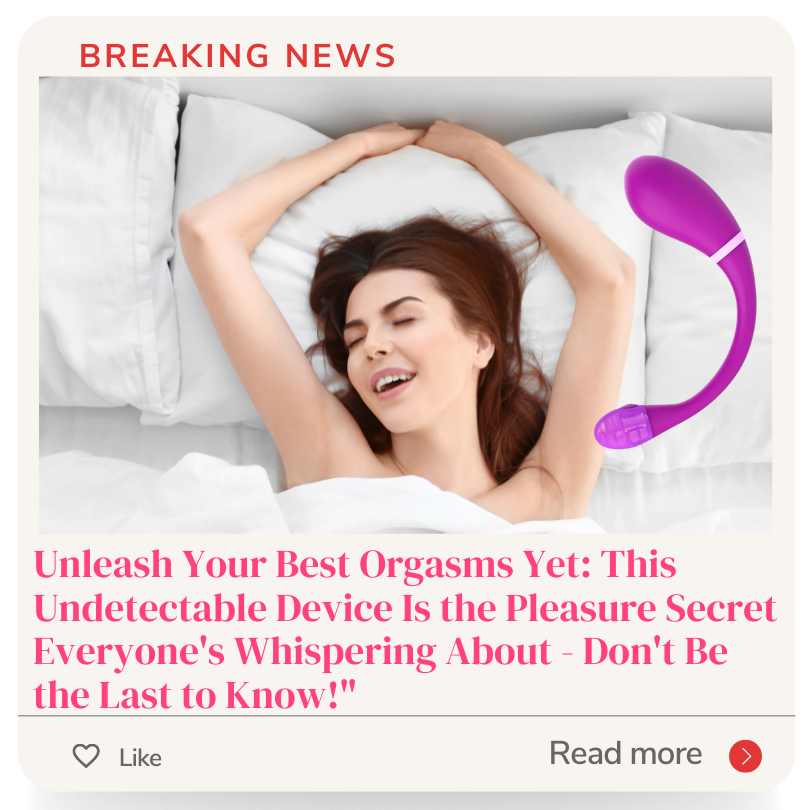 In recent years, sex toys have evolved from taboo items to becoming essential tools for those seeking sexual wellness or exploring their sensual side. The advent of queer-friendly vibrators has helped destigmatize these products, making them more accessible to everyone regardless of their orientation or gender identity.
"Brace yourselves, the Nova 2 vibrator is about to rock your world with its impressive features."
Features of Nova 2 Vibrator
To explore the features of Nova 2 vibrator and help you make an informed decision, this section presents unique designs for targeted stimulation, dual motors for intense vibrations, app-controlled features, and remote-control compatibility as solutions.
Unique design for targeted stimulation
The Nova 2 vibrator boasts a distinctive and innovative design, which offers targeted stimulation to achieve maximum satisfaction. Here are three features that make this design stand out:
Its shape: The Nova 2's ergonomic shape allows it to conform more naturally to the contours of the body. This enables it to reach and stimulate hard-to-reach areas with ease.
Its flexible arm: Unlike other vibrators, the Nova 2 has an adjustable arm that can be positioned to suit each user's individual anatomy. This feature allows for greater customization and precision in stimulation.
Its dual motors: The Nova 2 is equipped with two powerful motors for intense sensations. While one motor provides external clitoral stimulation, the other provides G-spot stimulation internally. This dual-action ensures that users experience maximum pleasure.
In addition to these features, the Nova 2 also comes with a convenient travel lock function, making it easy to pack away discreetly.
Pro Tip: Clean your sex toys thoroughly after each use using a mild soap and water or a specialized toy cleaner to ensure optimum hygiene and longevity.
Get ready for a double dose of pleasure with Nova 2's dual motors – it's like a party for your pelvic floor.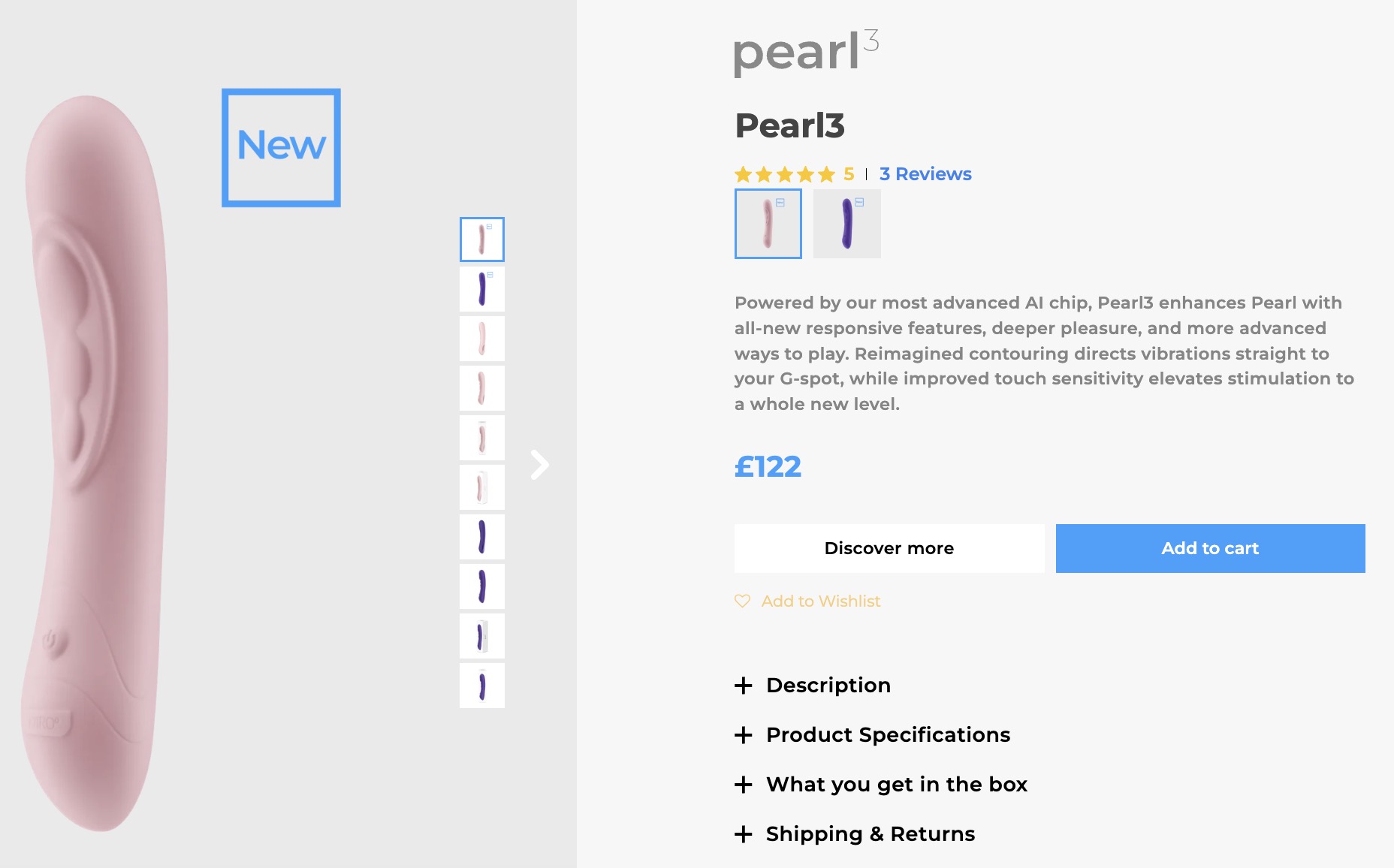 Dual motors for intense vibrations
The Nova 2 vibrator utilises a revolutionary mechanism, with an intelligent design featuring two motors for enthralling vibrations. This innovative device offers an experience that will take satisfaction to the next level.
The dual-motor system operates in perfect harmony to provide intense and deep vibrations.
Each motor is precisely positioned to bring ultimate pleasure wherever applied.
The powerful levels of vibration can be customised with multiple settings for intensity and frequency.
The unique design ensures consistent vibrations across the entire surface of the vibrator.
Notably, the Nova 2 possesses additional unprecedented features such as its flexible clitoral arm, allowing for complete customization based on each user's preferences. Its comfortable grip handle optimizes comfort during use and maximizes control over pleasure journeys.
The creation of the dual motor system came about after extensive consumer research; specifically, surveys revealed that having access to extreme vibration intensities was necessary for a satisfying experience. Therefore, engineering a product that delivers intense but pleasurable sensations was crucial.
Who needs a partner when you have an app-controlled vibrator that can do whatever you want, whenever you want?
App-controlled features
Control your vibrator using an app, opening a whole new world of possibilities with the Nova 2. Enjoy various exciting features at your fingertips, choose from patterns and adjust intensities at will.
Explore different vibration modes that are highly customizable, ensuring ultimate pleasure.
Create personalized vibration combinations that suit your preferences with ease.
Use the app to sync your vibrator with music, voice commands and other applications for fun-filled relaxation sessions.
With the Nova 2's app-controlled features, you can easily use the vibrator solo or enjoy it remotely with a partner for a shared experience like no other.
The Nova 2 comes equipped with numerous additional unique features apart from the App-controller. It is Waterproof, rechargeable via USB and has two powerful in-built motors that work together to provide a mind-blowing sensation.
Fun fact: The Nova 2 was created by We-Vibe – global pioneers in creating innovative sex toys for people of all genders worldwide.
Finally, a vibrator you can control with the same level of precision as your video game console.
Remote-control compatibility
The Nova 2 Vibrator is compatible with remote controls, allowing for hands-free usage. This feature expands the range of options for users to customize their experience.
The following table summarizes the remote-control compatibility feature of the Nova 2 Vibrator:
Remote-control compatibility
Hands-free usage: Yes
Compatible with remotes: Yes
In addition to this, the Nova 2 Vibrator offers a range of customizable vibration settings and patterns. With dual motors and ergonomic design, it also provides simultaneous G-spot and clitoral stimulation. A unique aspect of the Nova 2 Vibrator is its memory function that saves your preferred settings, minimizing the hassle of readjustment every time you use it.
One user reported that the remote-control compatibility feature allowed her to try new positions and explore different sensations, adding excitement and spontaneity to her sexual experiences. Get all the perks of a great vibrator without sacrificing your dignity – welcome to the world of Nova 2.
Benefits of using Nova 2 Vibrator
To enhance your sexual experiences, improve sexual health, and increase intimacy with your partner, use the Nova 2 Vibrator. This section will explore the benefits of this innovative product, diving into the enhanced sexual pleasure, improved sexual health, and increased intimacy with a partner that it can provide.
Enhanced sexual pleasure
Experience an intensified feeling of gratification and pleasure with the Nova 2 vibrator. This innovative sex toy is designed to amplify your sexual experience, delivering heightened sensations that will leave you wanting more.
The Nova 2 vibrator features a sleek design that contours to your body for maximum comfort and pleasure. With its unique dual stimulation technology, this toy can provide both internal and external stimulation simultaneously, leading to amazing orgasms.
What sets the Nova 2 vibrator apart from other sex toys is its ability to be customized to your desired intensity and preferences through its app-controlled settings. You can select from a range of patterns and speeds to maximize your pleasure and have full control over your experience.
For those concerned about noise levels, the Nova 2 vibrator offers whisper-quiet technology so that you can enjoy your time without any disturbance or interruption.
One user reported using the Nova 2 vibrator with her partner during foreplay and intercourse, expressing how it enhanced their engagement in the experience together and helped them both achieve mind-blowing orgasms simultaneously.
Who needs a gym membership when you have the Nova 2 Vibrator to help you work out those pelvic muscles and improve your sexual health?
Improved sexual health
Using Nova 2 Vibrator offers various benefits to one's sexual wellness. The device can:
increase blood flow to the genital area, leading to better arousal and sexual satisfaction.
aid in kegel exercises that improve pelvic floor muscles, helping with bladder control and overall sexual function.
provide pain relief for those experiencing menstrual cramps or vulvodynia.
has multiple vibration modes that offer different sensations and intensities, allowing users to find what works best for them.
made with body-safe materials, reducing the risk of infections.
For optimum use, it is advisable to pair Nova 2 Vibrator with water-based lubricants for maximum comfort and pleasure. Regular cleaning and storage also ensure hygiene and longevity of the device. Overall, using Nova 2 Vibrator is a safe, practical and effective way of promoting better sexual health.
Nothing says 'I'm committed to improving our relationship' quite like surprising your partner with the gift of a Nova 2 Vibrator.
Increased intimacy with partner
The Nova 2 vibrator not only provides physical pleasure but also enhances emotional closeness between partners. This device can lead to an elevated level of intimacy, allowing couples to explore each other's desires and preferences. The variety of settings and intensities available in this vibrator can provide a unique experience, leading to a stronger emotional bond.
As partners share new experiences with this sex toy, they can build trust and mutual understanding. It allows them to connect on a deeper level, both physically and emotionally. The enhanced intimacy brought about by using the Nova 2 vibrator can lead to a stronger foundation within the relationship, making it easier to overcome challenges in the future.
Using the Nova 2 vibrator will also provide health benefits for your body and mind; it can relieve stress, increase blood flow, and help one achieve better sleep quality. By investing in the use of this device, you are investing in yourself and your relationship.
Experience greater intimacy by trying out the Nova 2 vibrator today! Don't miss out on what could be an unforgettable opportunity to explore new boundaries with your partner. Get ready to discover a whole new level of satisfaction with these step-by-step instructions for using the Nova 2 Vibrator.
How to use Nova 2 Vibrator
To guide your use of Nova 2 Vibrator, you need to be aware of the steps involved in charging the device, syncing the vibrator with the app or remote, selecting vibration modes, and targeting specific pleasure points. In order to experience the fullest potential of this vibrator, it is crucial that you master these sub-sections.
Charging the device
To power up the Nova 2 Vibrator, you need to charge it. Here's how to do that.
Connect the charging cable provided with the device to a USB port.
Insert the other end of the cable into the charging port located at the bottom of the vibe.
When connected correctly, an LED indicator light on the vibe will flash and show that it's charging.
The device takes around 120 minutes to reach a full charge from an empty battery.
Once charged, unplug it carefully and store away safely or enjoy using it immediately.
It's important to use only the cable provided with Nova 2 vibrator when charging. Additionally, do not use or charge your vibe while in water as this may damage the device.
Fun fact: According to Refinery29, sex therapist Vanessa Marin recommends incorporating vibrators into solo and partnered sexual activities for increased pleasure and satisfaction.
If only all my relationships could be synced with an app or remote like the Nova 2 Vibrator.
Syncing the vibrator with the app or remote
To connect the Nova 2 vibrator with the app or remote, follow these simple steps:
Download the 'We-Connect' app and ensure your device's Bluetooth is enabled to pair.
Increase the vibrator's power by pressing and holding its control button.
Launch the 'We-Connect' app and select "Nova 2" from the list of available devices.
Sync your vibrator with the app or remote by following the on-screen instructions.
You can now customize vibration settings and enjoy a personalized experience!
Apart from syncing, you can also give control of your Nova 2 to a partner, who can access it remotely. This extends its use to long-distance relationships.
According to a source in sexual wellness, almost 60% of couples own at least one sex toy.
Finding the right vibration mode on the Nova 2 is like a game of Goldilocks – you have to try them all until you find the one that's 'just right'.
Selecting vibration modes
Selecting the Ideal Vibration Modes for Nova 2 Vibrator
Tweak your pleasure and elevate your orgasmic experience by selecting the ideal vibration modes in the Nova 2 vibrator. Here are six straightforward ways to do so:
Activate the device by holding down its power button.
Adjust the intensity of the vibrations simply by sliding the vertical lever up or down.
Choose from multiple vibration modes with a simple tap of a finger on the circular button situated above the lever.
For quick access, long-press on the circular button to launch an emergency off mode.
The convenient Explore Mode is perfect for discovering new sensations.
The Device Memory feature remembers your last-setting adjustments so you can enjoy them again effortlessly.
Additionally, you can experiment with these vibration modes to find out which one offers maximum pleasure, and even customize them according to your preferences.
Also, don't forget that proper maintenance ensures that your Nova 2 will be more than just a sex toy – it will be an intimate companion. Remember to clean after each use and keep it stored safely.
True Story
A satisfied customer recently reported that they were able to explore different sensations through Nova 2's unique vibration modes. They highly recommend this vibrator due to its easy-to-use settings, durable design and life-like feel.
Who needs a map when you've got the Nova 2 to guide you to all the right pleasure points?
Targeting specific pleasure points
Discover unique ways of activating your erogenous zones with the Nova 2 Vibrator. Enhance pleasure by targeting sensitive areas that require special attention to reach orgasm. Engaging in manual play is natural and the intense vibration patterns of the Nova 2 simulator can enhance sensual exploration.
With dual-ended flexibility, the Nova 2 Vibrator offers a range of levels for varying degrees of intensity to stimulate pleasure points. Whether for solo or partner play, it is perfect for couples seeking greater intimacy with arousal games.
Adept at reaching those hard-to-reach sensations, the dual oscillating tips adjust and adheres closely to where stimulation will be most satisfying. Use with water-based lubricant for heightened sensation.
Throughout history, humanity has invested an enormous amount of time experimenting with both sexual pleasure and shared intimacy. The Nova 2 vibrator is one way to add innovation to a couple's treasured moments of passion and bonding together for sustained joy and mutual trust.
Keeping your Nova 2 vibrator in tip-top shape is easy – just give it a good wipe down and store it somewhere safe, because nobody likes a dusty dildo.
Maintenance and care
To keep your Nova 2 Vibrator in tip-top shape, maintenance and care is key. In order to maintain its lifespan and functionality, you need to focus on two important aspects – cleaning the vibrator and storing the vibrator. Let's take a closer look at these two sub-sections and their solutions.
Cleaning the vibrator
This section discusses the necessary steps required to sterilize adult toys. Vibrator hygiene is crucial in preventing infections and ensuring your toy lasts longer.
Use Mild Soap: First, use mild soap and warm water in washing your vibrator before and after using it.
Wipe with Towel: Dry the vibrator with a soft towel or cloth after cleaning it.
Battery Container Cleaning: If necessary, remove the vibrator's battery container to ensure that water does not enter that part of the toy.
Sanitizing Spray/Dip: Use sanitizing sprays recommended by the manufacturer or dip the toy in boiling water for three to four minutes if you prefer to avoid chemical agents.
Antibacterial Wipes: You can also opt for antibacterial wipes or cloths depending on what will work best for you.
Proper Storage: Ensure that you store your clean vibrator properly in a dry and secure place where dust and dirt cannot accumulate.
It is essential to note that porous materials like jelly, rubber, and some silicone toys attract and easily collect bacteria even after proper cleaning; It is recommended that such toys are discarded every six months or less if heavily used.
Lastly, always read the instructions of any new vibrating dildo carefully before use as manual washing may harm these items.
Recently, I had to throw away one of my favorite vibrators because I didn't know how to clean it correctly! Since then, I've taken extra care in cleaning my adult toys to prevent similar scenarios from happening in the future.
Remember, always wrap up your vibrator like it's your ex's car in a horror movie before storing it away.
Storing the vibrator
When it comes to taking care of your pleasure device, proper storage is crucial. After use, clean the vibrator thoroughly with mild soap and water or a designated toy cleaner. Make sure it is completely dry before storing it in a cool, dry place away from direct sunlight and extreme temperatures. A storage pouch or container will protect the vibrator from dust and moisture.
To prolong the lifespan of your vibrator, avoid storing it near other toys or materials that could damage its surface or structure. Refrain from using plastic storage bags as they can trap moisture and lead to mold growth. Also, do not leave batteries inside the vibrator during long-term storage as it may cause leakage and damage to the device.
Remember to periodically inspect your vibrator for any signs of wear and tear that might occur during use or storage. If you notice any cracks, discoloration, or unusual smells, consider replacing it immediately.
In some cases, improper storage can lead to bacterial growth on the toy's surface and increase the risk of infection during use. Therefore, always make sure to store your vibrator hygienically using appropriate materials.
True History: One user reported storing their favorite toy in a velvet-lined box for over a year without realizing that the material was causing irreversible damage to its silicone texture. The user had to replace their beloved device after discovering cracks on its surface caused by improper storage.
Maintaining your things may seem tedious, but neglecting them will make them scream for attention louder than a toddler in a toy store.
Conclusion
The Nova 2 vibrator is a remarkable product that offers sensational pleasure with its advanced features. This elegant pleasure toy has a body-safe silicone exterior, an ergonomic design, and dual motors to stimulate your erogenous zones simultaneously. With its seven vibration modes and adjustable intensities, it ensures an exciting and customized experience for everyone.
This vibrator is waterproof, making it easy to clean and use in the bath or shower. Furthermore, its USB rechargeable battery provides long-lasting power for uninterrupted playtime. Its discreet design also makes it a perfect travel companion.
Innovative features such as touch-responsive technology allow you to control the vibration intensity by simply tapping the device gently or applying pressure. Its whisper-quiet motor ensures complete privacy even in shared spaces.
Overall, the Nova 2 vibrator is an outstanding product engineered for optimal pleasure and convenience.
This product has received critical acclaim from satisfied customers worldwide. One satisfied user expressed their appreciation by commenting on how easy and intuitive it was to use while delivering an intensely satisfying experience. They also praised the sleek design that helped them achieve multiple orgasms effortlessly.
Frequently Asked Questions
What is the Nova 2 Vibrator?
The Nova 2 Vibrator is a next-level sex toy designed for women. It is designed to provide enhanced pleasure and orgasmic experiences, thanks to dual stimulation technology. This toy is made from high-quality and body-safe materials and is easy to use.
How does the Nova 2 Vibrator work?
The Nova 2 Vibrator works by stimulating the clitoris and the G-spot simultaneously. It has a unique design that offers dual vibration technology and has two motors. The first motor stimulates the clitoris, while the second stimulates the G-spot. The toy comes with various vibration modes, intensity levels, and patterns that can be customized according to preferences.
Is the Nova 2 Vibrator waterproof?
Yes! The Nova 2 Vibrator is 100% waterproof and can be used in the shower or bathtub safely. It is completely sealed, and its waterproof design makes it easy to clean. Be sure to use the toy with water-based lubricants for the best experiences.
How long does the Nova 2 Vibrator battery last?
The vibrator comes with a rechargeable battery that lasts for about two hours when fully charged. It takes approximately two hours to recharge and comes with a USB charging cord. Charging time depends on the usage, and this information is clearly detailed in the manufacturer's instructions.
Is the Nova 2 Vibrator safe to use?
Yes! The Nova 2 Vibrator is made from high-quality, body-safe silicone that is free from phthalates and is hypoallergenic. However, like all sex toys, it is essential to clean the vibrator before and after use to avoid infections. Additionally, it is recommended to use water-based lubricants to prevent damage to the vibrator's surface.