Overview of the We-Vibe Chorus
The We-Vibe Chorus is a revolutionary product, bringing a new level of pleasure and intimacy. It melds tech and design for a unique and satisfying experience for couples. With its interactive options and adjustable settings, the We-Vibe Chorus takes couples' playtime to a whole new level.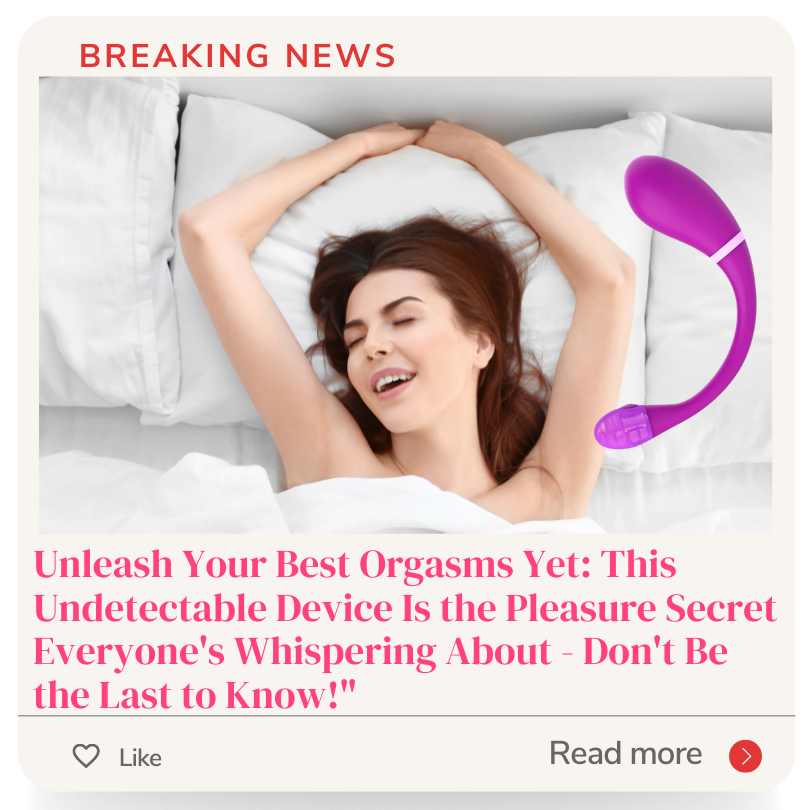 Check out the features in the table below:
| Feature | Description |
| --- | --- |
| Material | Body-safe silicone |
| Modes | 10 vibes, adjustable intensity |
| Interactive | Connects to the We-Connect app |
| Waterproof | Perfect for bath or shower |
| Battery life | Up to 90 minutes on a single charge |
| Remote control | Easy-to-use buttons |
And that's not all! The We-Vibe Chorus has some special details. It has an adjustable fit, so it's comfy no matter your body type. Plus, its touch-responsive feature lets partners create custom vibes simply by touching or tapping. Dual-stimulating design gives both partners simultaneous pleasure, enhancing connection and intimacy.
Pro Tip: To make your We-Vibe Chorus last longer, fully charge it before each use and store in a cool, dry place.
Forget the choir – get your duet going with the We-Vibe Chorus, making harmony and fun!
Features of the We-Vibe Chorus
To better understand the features of the We-Vibe Chorus, explore its dual stimulation design, adjustable fit for comfort, waterproof and rechargeable capabilities, and Bluetooth connectivity for app control. This section will dive into the details of each sub-section, providing you with a comprehensive understanding of the Chorus's key offerings.
Dual stimulation design
Introducing the We-Vibe Chorus: its dual stimulation design offers an intense experience. This innovative feature gives both clitoral and G-spot stimulation, for mind-blowing orgasms! Check out the key aspects of this design below:
| Key Features | Details |
| --- | --- |
| Simultaneous Stimulation | The We-Vibe Chorus provides both clitoral and G-spot stimulation at the same time. For maximum pleasure and satisfaction. |
| Adjustable Fit | The Chorus can be adjusted to fit different body shapes and sizes. So you'll get a snug fit that won't move during intimate moments. |
| Powerful Vibrations | Offers a range of powerful vibrations that can be easily adjusted. Find the intensity level that fits you best. |
| Wireless Remote Control | Comes with a wireless remote control. Easily switch between vibration modes and adjust settings without interrupting the flow. |
The We-Vibe Chorus also has touch-responsive technology. It responds to your movements and creates personalized vibrations. This adds an element of surprise and spontaneity to your intimate moments.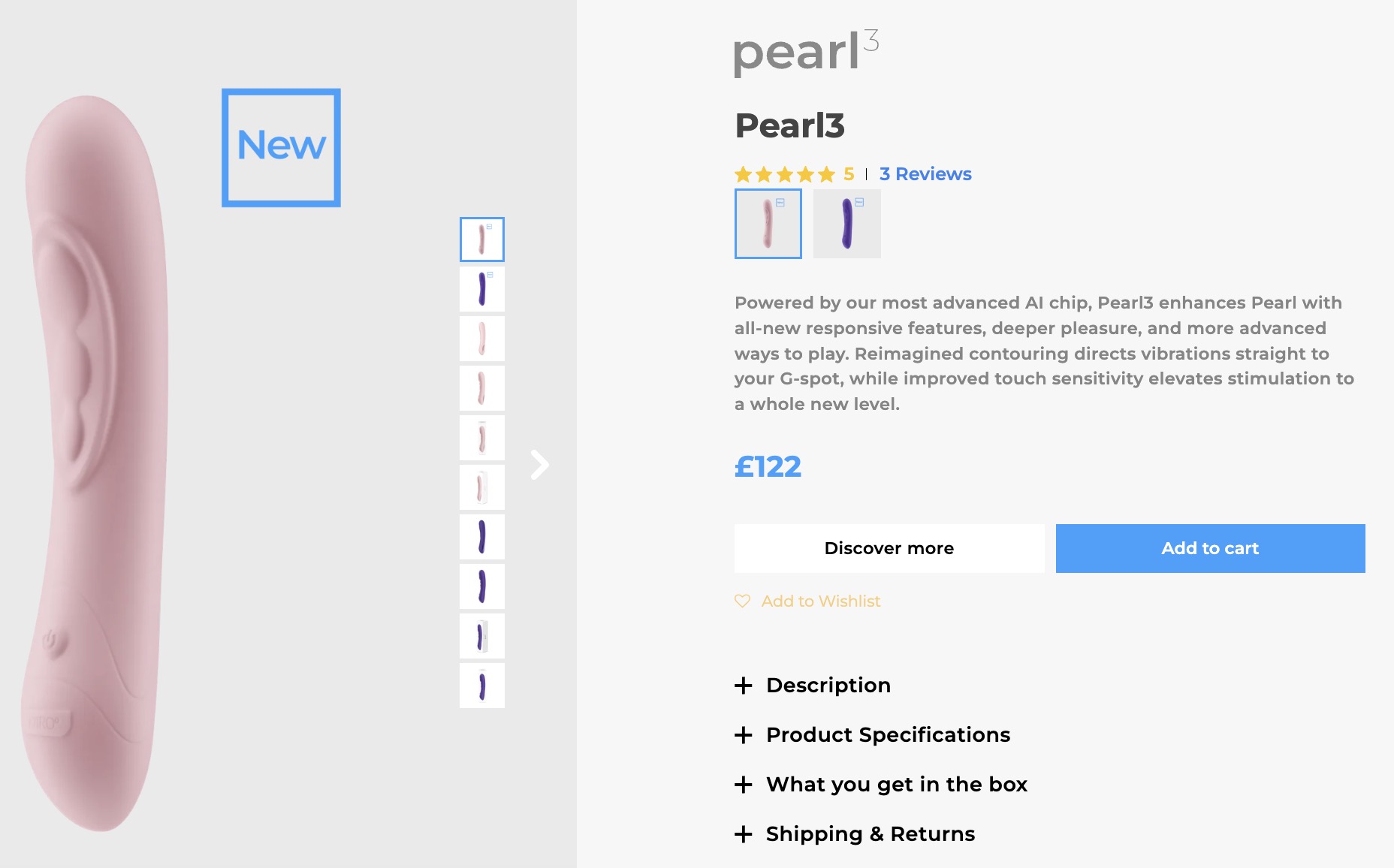 To maximize your experience, here's what you can do:
Experiment with different vibration patterns.
Use it during partner play with the wireless remote control.
Incorporate it into foreplay.
By following these suggestions, you'll enhance your experience with the We-Vibe Chorus. Unlock new levels of pleasure and satisfaction. And finally, experience a sex toy that fits perfectly – no off-key singing here!
Adjustable fit for comfort
The We-Vibe Chorus is designed for maximum comfort during use. Its adjustable fit gives users the option to customize the device to their liking. Ergonomic contours and soft materials make it comfortable to use, while the flexible options allow users to find the perfect angle or position. Plus, the adjustable features ensure a secure fit.
To make things even better, the We-Vibe Chorus has intuitive controls and wireless remote capabilities. All of these features were developed after extensive research and feedback from users. The creators actively sought input from customers to create a product that truly caters to individuals' needs. Finally, it is rechargeable, waterproof, and won't leave you feeling drained like your ex.
Waterproof and rechargeable
The We-Vibe Chorus offers many conveniences. It's waterproof and rechargeable, so you don't have to worry about water damage or replacing batteries.
Plus, its ergonomic design and adjustable fit offer a comfortable and customized experience.
Sarah was hesitant about using toys with her partner. But, the Chorus changed that. The waterproof feature and rechargeable battery made their intimate moments even more exciting.
The Chorus also connects to your phone via Bluetooth, opening up a whole new world of fun – and awkward encounters if you click the wrong button!
Bluetooth connectivity for app control
Connect the We-Vibe Chorus to the app with Bluetooth and access features with a few taps. Easily adjust intensity, patterns, and rhythms of vibrations to personalize intimate moments.
Remotely manage the device with the app and explore new levels of excitement. Even in long-distance relationships, use the app-controlled Bluetooth connectivity for shared intimacy.
Secure connection with advanced encryption and switch between different vibration modes with ease.
A remarkable innovation revolutionizing couples' intimacy by bridging physical distances – joy and satisfaction to relationships around the world.
How to use the We-Vibe Chorus
To effectively use the We-Vibe Chorus, follow these steps: Charge the device, pair it with the We-Connect app, adjust the fit, and explore the various vibration modes. Each sub-section in this section will provide a concise solution for a specific aspect of using the We-Vibe Chorus, ensuring a pleasurable experience with this innovative device.
Step 1: Charging the device
It's time to get your We-Vibe Chorus ready for action. Here's what you need to do:
Plug in the charging cable – one end into the device, the other into a USB power source like a computer.
Monitor the LED light to see its status – solid is charging, pulsing is fully charged.
Let it charge until the LED stays solid. Then unplug it and get ready for pleasure. Overcharging can damage battery life, so remember to unplug when done.
Plus, it offers up to 90 minutes of playtime per charge! And don't forget the app – the We-Connect app is here to make your other apps jealous. Let the fun begin!
Step 2: Pairing with the We-Connect app
For pairing your We-Vibe Chorus with the We-Connect app, follow these steps:
Enable Bluetooth on your smartphone or tablet.
Download and install the We-Connect app from the App Store or Google Play Store.
Create a new account or log in if you already have one.
Remember to keep your Chorus close and charged. After the app is ready, do this:
Tap the "Pair Device" option in the app.
Press and hold both buttons on your Chorus for five seconds until it vibrates twice.
The app will detect your Chorus. Tap its icon to begin the pairing process.
Note that only one device can be paired with the Chorus at a time. To switch devices, repeat the steps.
Fun fact: We-Vibe Chorus won the 2020 XBIZ Awards "Product of the Year," recognizing its innovation and excellence in pleasure technology. Get set to find the perfect fit for your Chorus as easily as finding the right beat for your favorite song!
Step 3: Adjusting the fit
The We-Vibe Chorus is here to make pleasure pleasurable! To make sure it fits perfectly, here's a step-by-step guide:
Make sure both ends are securely in place and properly aligned with your body.
Squeeze it to fit snugly.
Adjust the position of the clitoral stimulator to rest comfortably against your clitoris.
And if needed, adjust the angle of the internal arm for precise G-spot targeting.
Experiment until you find the comfiest and most pleasurable fit.
Get your partner's input for even more fun!
Everyone's preferences are different, so take your time exploring what works best for you. The We-Vibe Chorus has gone through many design changes based on user feedback and research into anatomy. All this effort has created a product with customizable experiences and lots of vibration modes! Get ready to get off!
Step 4: Exploring different vibration modes
Unlock the pleasure of the We-Vibe Chorus! Start by pressing the power button to turn it on. Use the control buttons to explore the various modes. Plus & minus buttons let you customize intensity. Cycle through patterns, like pulsating waves or escalating rhythms. Find the mode and intensity that brings you maximum pleasure. Multitask & have fun while also strengthening your pelvic floor muscles. Enjoy a world of sensations with the We-Vibe Chorus, the ultimate sexual wellness product from experts.
Benefits of using the We-Vibe Chorus
To enhance your pleasure during solo play and increase intimacy and connection with a partner, the benefits of using the We-Vibe Chorus with its customizable experience through app control and improved sexual wellness and satisfaction are the solutions you've been looking for. Experience a whole new level of pleasure and satisfaction with We-Vibe Chorus.
Enhanced pleasure during solo play
The We-Vibe Chorus is designed with precision. It stimulates all the right places for maximum pleasure during solo play. Plus, its adjustable fit lets you customize the pressure and position to your preferences. It has powerful vibrations with different intensities and patterns, to explore different sensations. Moreover, it comes with a remote control to switch modes and adjust settings without interrupting.
Additionally, it's made of body-safe materials for comfort and peace of mind. Plus, it's waterproof for exploring new realms of pleasure in the bath or shower. It also has Smart Silence technology that activates only when in contact with your body. This adds surprise and anticipation to your solo play sessions!
According to an article by Cosmopolitan magazine*, the We-Vibe Chorus has received rave reviews from people who have experienced enhanced pleasure during their sessions. Lastly, it's the ideal conductor of increased intimacy and connection for couples. It leaves them in perfect tune!
*Source: "Cosmopolitan: The Best Vibrators for Solo Pleasure"
Increased intimacy and connection with a partner
The We-Vibe Chorus is perfect for couples wanting to explore new levels of connection. It offers various vibrations and intensity levels controllable remotely, encouraging communication and openness around desires.
Its adjustable fit makes it comfortable and stays in place, eliminating any distractions. It's also designed with a remote control you don't need to worry about losing in the sofa.
Sarah experienced this with her partner. She described how it added surprise and anticipation, sparking conversations about exploration and connecting on a deeper level. In the end, Sarah shared how the We-Vibe Chorus reignited passion in their relationship.
Customizable experience through app control
The We-Vibe Chorus provides a personalised experience through its app control feature. With this innovative technology, users can tailor their pleasure to their desires and preferences. Use the app to explore different settings and intensities, creating an exclusive and customised experience.
Have a look at some of the key features and benefits of We-Vibe Chorus' customisable experience via the app:
| Feature | Benefit |
| --- | --- |
| Remote Control | Enjoy unrestricted pleasure with the ease of using your smartphone as a remote control. |
| Customisable Patterns | Try out numerous patterns and vibrations to find the perfect mix for your pleasure. |
| Long-Distance Play | Link up with your partner from around the world, allowing for shared and synchronised experiences. |
| Sync to Music | Heighten your pleasure by matching vibration patterns to your favourite songs, creating an alluring sensory experience. |
Moreover, the We-Vibe Chorus also has whisper-quiet vibrations for discreet pleasure. Its ergonomic design guarantees optimal comfort during use, making it ideal for long sessions of both solo and partnered play.
Pro Tip: Make use of the app's interactive touch screen control feature to create your own personalised patterns and intensities. Set your imagination free and discover new levels of pleasure customised just for you.
Take pleasure in the We-Vibe Chorus, because some extra pleasure never hurt anyone, except maybe your lazy Sunday mornings!
Improved sexual wellness and satisfaction
The We-Vibe Chorus is designed to provide increased stimulation with its dual motors that target the clitoris and G-spot. The remote control feature encourages partners to explore sensations together and talk openly about their desires and preferences. It offers customizable vibrations and adjustable shape for a comfortable fit for all body types. Plus, the We-Connect app allows couples to engage in long-distance play, connecting them even when apart.
Touch-sense technology responds to user movements, creating a connection between mind and body. This makes the device a versatile tool for improving sexual wellness and satisfaction.
Studies have shown that incorporating sex toys like the We-Vibe Chorus into sexual routines may significantly enhance overall sexual experiences. Read the reviews and user feedback on the We-Vibe Chorus – the rave is real!
Reviews and user feedback on the We-Vibe Chorus
The We-Vibe Chorus has had rave reviews and pleased customers. Let's explore what they're saying!
People are loving the ergonomic design – it's comfortable and enjoyable.
The powerful vibrations of the Chorus provide intense sensations.
It also has an adjustable fit for the perfect experience.
Users have praised the variety of vibration patterns and intensity levels.
The wireless remote control is great for solo or partner play.
Couples are especially enjoying the Chorus – it enhances their shared moments.
Plus, it comes with a discreet carrying case and is waterproof. So, don't miss out on the pleasure that people are already experiencing with the We-Vibe Chorus – elevate your intimate moments today!
Where to buy the We-Vibe Chorus
Curious where to get the We-Vibe Chorus, the innovative couples' toy? Look no further! Buy this sensational device online or at select stores.
Online platforms like Amazon, Lovehoney, and Adam & Eve offer the Chorus at competitive prices. You can also purchase it from the official We-Vibe website.
For a more personal experience, visit specialty adult stores or boutiques. Staff here can offer guidance and advice based on your preferences.
The We-Vibe Chorus stands out with its adjustable fit, powerful vibrations, and customizable modes. Its ergonomic design ensures maximum comfort and can be controlled with an intuitive remote.
Experts praise the Chorus too – Cosmopolitan Magazine named it one of their Best Sex Toys for Couples.
Get the We-Vibe Chorus and explore your passion together – just remember to keep the volume down!
Conclusion: The We-Vibe Chorus as a top choice for couples' pleasure
The We-Vibe Chorus is no ordinary pleasure product! It's the top choice for couples seeking maximum satisfaction. Its unique design and special features make it stand out.
The Chorus offers a custom fit. It has adjustable settings and an ergonomic shape, so it fits different body types easily. This attention to detail and focus on comfort really sets the Chorus apart.
It also has amazing vibrations and patterns. From soft pulses to intense waves, it caters to many preferences. Couples can explore new realms of pleasure together.
The Chorus also has a versatile remote control feature. Couples can use it close together or far apart. The remote control makes navigating the Chorus' modes easy. This increases anticipation and boosts connection.
Pro Tip: To make the most of the We-Vibe Chorus, try different vibration patterns and intensities during activities like foreplay or oral sex. Enjoy!