Introduction to Oral Vibrators
To get a clearer understanding of oral vibrators, you need to start with the basics. In order to familiarize yourself with this product, we will start with an introduction. This includes the definition of an oral vibrator, as well as the benefits it offers.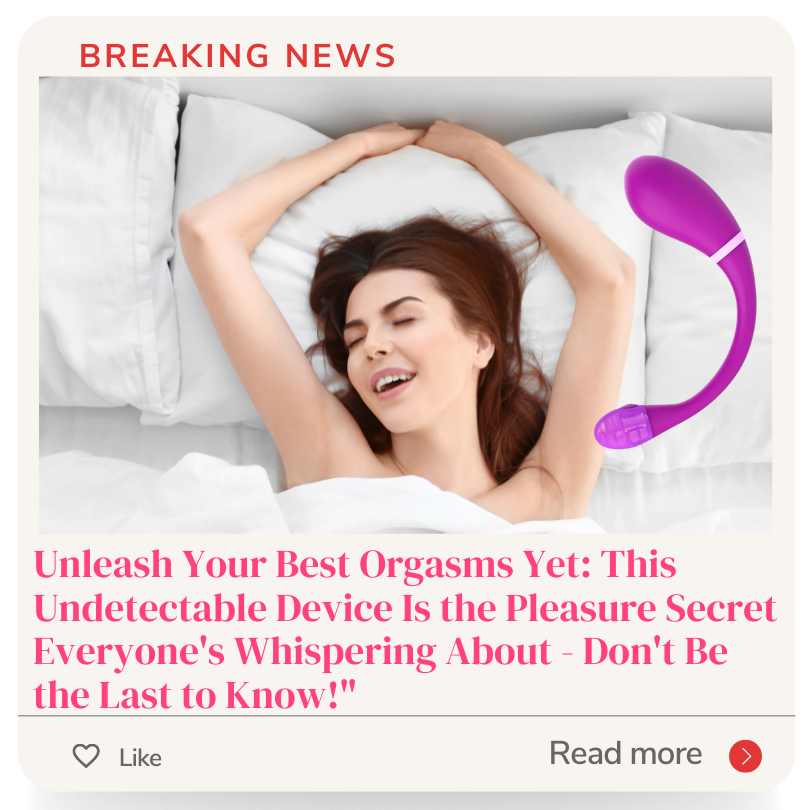 Definition of Oral Vibrator
Oral vibrators are intimate devices that provide pleasure through various forms of stimulation such as suction, pulsation, and vibration. These devices work specifically for the oral area of the body and enhance sexual experiences for individuals or couples. By mimicking oral sex, these vibrators create sensations that focus on different areas like the clitoris or penis.
When people think about oral sex, they often associate it with their partner's mouth. However, using an oral vibrator creates a new experience entirely and allows one to have control over their pleasure. It also gives individuals more freedom to explore different sensations beyond traditional forms of oral sex.
One unique aspect of oral vibrators is their design. They are typically small and discreet, making them perfect for traveling or on-the-go use. Additionally, they often come with various settings offering users multiple options to customize their experience further.
To get the most out of an oral vibrator, it's essential to communicate with your partner or explore solo first. Experimenting with different settings can heighten stimulation and pleasure during intimacy. Using lube can also increase comfort levels while using an oral vibrator.
Overall, oral vibrators offer a new way to enhance one's sexual experiences in a unique and personal way. With attention paid to proper communication and exploration techniques, incorporating an oral vibrator into your sex life can bring newfound excitement and pleasure. Who needs a partner when you have an oral vibrator? Benefits include never having to fake it again, and the ability to customize your experience to exactly what you want.
Benefits of Oral Vibrators
Oral Vibrators: A Revolution in Intimacy
Oral vibrators are a game-changer when it comes to experiencing pleasure during intimacy. They provide several benefits that elevate your intimate experience. Here are some of the advantages of using oral vibrators: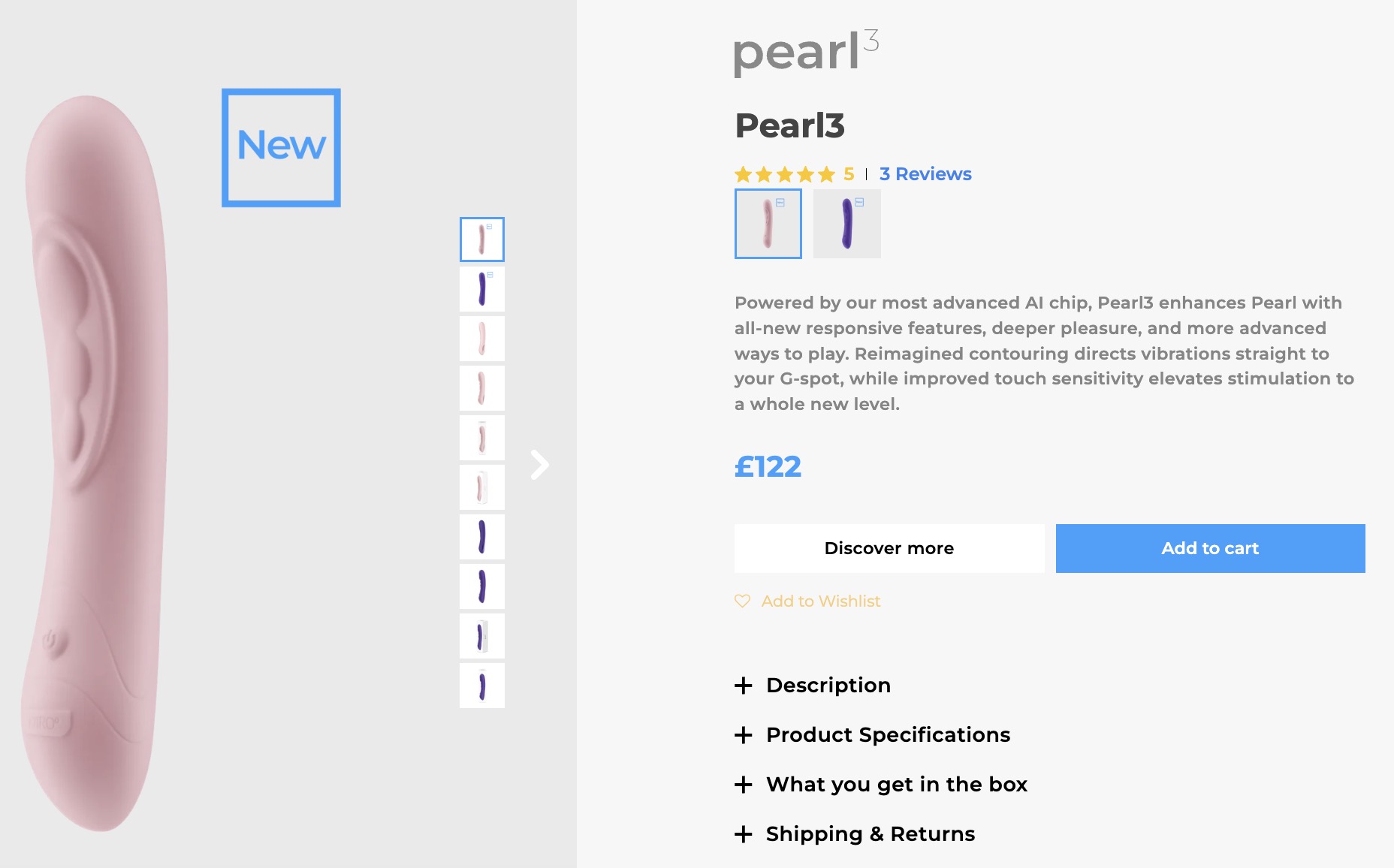 Intense Stimulation – Oral vibrators provide an incredibly intense sensation that feels just like the real thing and can stimulate sensitive areas in ways not possible with manual stimulation.
Increase in Sexual Pleasure – Using oral vibrators with your partner or solo can increase sexual pleasure and arousal by targeting the clitoris and stimulating it in ways you never thought possible.
Improvement in Sexual Health – Regular use of an oral vibrator with the right hygiene practices can help improve sexual health by promoting blood flow and maintaining genital health.
Exploration of New Sensations – Oral vibrators offer endless opportunities for exploring new sensations, positions, and types of touch, helping you to discover more about yourself sexually.
Apart from these benefits, oral vibrators come in different shapes, sizes, textures, and functionalities. These features make them customizable according to user needs.
A Unique Experience Every Time
Moreover, oral vibrators do not disappoint when it comes to giving unique experiences every time they're used. Their versatility is unmatched as they can perform various functions such as mimicking tongue motions or providing deep vibrations based on user preference.
Pro Tip: Ensure to clean your vibrator thoroughly after every use with sex toy cleaner for longevity and hygienic purposes.
Get ready to buzz through the different types of oral vibrators, because let's be honest, who needs a partner when you've got a powerful toy?
Types of Oral Vibrators
To expand your knowledge on types of oral vibrators, this solution focuses on 'Types of Oral Vibrators' with sub-sections Tongue Vibrators, Clitoral Stimulators, and Lip Vibrators.
Tongue Vibrators
This particular category of adult toys is designed for sexual satisfaction using a specific motion. The variation mentioned here creates stimulation in the mouth or tongue area for an amplified experience. It enhances oral sex by increasing pleasure during foreplay and intercourse while making it more enjoyable for both genders.
The vibrators under this category have unique features, including tongue-shaped designs with various patterns and intensities to provide different sensations. Some are operated manually or controlled remotely, while others use powerful batteries to operate for maximum sensation and pleasure.
One interesting point about these tongue vibrators is that they can be utilized to enhance solo play or in exploring different erogenous zones of the body. The usage of these toys results in heightened climax, leading to an unforgettable experience.
Tongue vibrators have been used by people worldwide for centuries. However, their popularity increased exponentially in recent times due to the rise in individuals' openness towards sexual exploration and liberation in society.
If you're looking for a buzz down below, clitoral stimulators are the literal definition of a pick-me-up.
Clitoral Stimulators
Oral Pleasure Inducers
Oral pleasure inducers are types of toys that are designed to stimulate the clitoris. These toys can come in different shapes and sizes and can be used for different types of stimulation.
The first type is the bullet vibrator. This small vibrator is designed to offer pinpoint stimulation to the clitoris and can be used on its own or with other toys.
Next is the suction stimulator, which uses air pressure to provide a unique and intense sensation to the clitoris.
A third type is the wand vibrator, which has a larger head than other types of vibrators and offers broad stimulation to the entire area around the clitoris.
The fourth type is the finger vibrator, which slips over the finger like a glove and provides hands-free stimulation.
Last but not least, there's the oral sex simulator, which aims to mimic oral sex by using vibrations and suction technology to stimulate the clitoris.
In addition, many clitoral stimulators offer different speeds and intensities, allowing users to customize their pleasure experience.
True story: A friend of mine was curious about trying a clitoral stimulator but had no idea where to start. She did some research online and finally decided on a suction stimulator. She was blown away by how intense and unique it felt compared to traditional vibrators. Now she swears by it as her go-to toy.
Get ready to pucker up and vibrate with these lip vibrators – the perfect way to have your cake and eat it too.
Lip Vibrators
When it comes to the sensory pleasure of indulging in oral activities, various options are available to adults. One such variation is called 'Lip-and-Tongue Stimulating Toys.' These innovative toys offer a new dimension to oral sex by stimulating the lips and tongue together, creating an intense sensation of arousal.
A table showcasing the diverse types of lip vibrators can help better understand their unique features. One such example can include columns like length, girth, material, vibration intensity, type of stimulation on the product's surface and whether or not it is waterproof.
Aside from the conventional bullet sensors and finger-like pacifiers, some other variants include tongue-shaped toys (designed specifically for sensationalizing cunnilingus), tensed-up pair of vibrating lips which encase penile tissue or mesh-covered products that offer a textured and continuously stimulating surface.
The sheer variety of lip vibrators can be overwhelming; therefore, to have an enjoyable experience with your partner during foreplay that leaves no stone unturned and aids in maximizing pleasure levels while experimentations take place, carefully considering which type suits you may be a good idea.
Remember experimenting with new toys offers stimulation but what matters most is communication with your partner. So brace yourself for exploring new horizons but tread with caution towards breaking away from the traditional path of intimacy!
Finding the right oral vibrator is like finding a needle in a haystack, but at least you'll be buzzing with excitement when you do.
How to Choose an Oral Vibrator
To choose the perfect oral vibrator for your needs, we have got you covered. In order to assist you with selecting an oral vibrator that suits you best, we have curated this guide with two sub-sections. Firstly, we explore the considerations you should make before purchasing an oral vibrator. Secondly, we list the features to look for in an oral vibrator.
Considerations Before Purchasing
In order to make an informed decision before purchasing an oral vibrator, there are certain factors one must consider:
Determine the purpose of the vibrator and choose the appropriate type. Additionally, one should take into account the material used, the noise level, and the overall design.
To further elaborate on these considerations, we have created a table with the following columns:
| Purpose | Type | Material | Noise Level | Design |
| --- | --- | --- | --- | --- |
| Clitoral stimulation or insertable use | Bullet vibrators to wand massagers | Silicone, plastic or metal | Expressed in decibels (dB) | Varies greatly from sleek and discreet to colorful and whimsical |
It is also important to note that personal preferences should be taken into account when choosing an oral vibrator. Some may prefer a more powerful vibration while others may prioritize discretion or ease of use.
A true fact related to this topic is that according to a survey by adult toy company LELO, 60% of women reported having used a sex toy during masturbation.
From pulsating patterns to tongue-like tips, these oral vibrators have more features than your last relationship.
Features to Look for in an Oral Vibrator
When purchasing an oral vibrator, it is important to consider its essential elements, including size, shape, materials, and additional features. Here are six crucial factors to guide your selection process:
The Size and Shape: Choose a design that fits comfortably in your hand and mouth for enhanced stimulation.
The Material: The sex toy's body should be made from non-porous materials like medical-grade silicone or TPE for safe use and easy cleaning.
The Vibration Patterns: A good oral vibrator must have various modes of vibration patterns to stimulate the tongue or lips during foreplay or solo play.
Waterproof Capability: Opting for a waterproof device can offer multi-purpose applications, adding to the user's sexual experience while making cleaning simple.
Battery Life: Owning an oral vibrator with decent battery life ensures long-lasting usage without fussing over a short battery span.
The Brand Reputation: Select a reputable brand that aligns with your values and preferences for added assurance.
Besides these essential factors, you may want to look out for specific add-on features like suction capabilities or heating functions.
A unique aspect worth noting is that not all oral vibrators are created equal; thus, it's crucial to assess the differences between clitoral stimulators and oral vibrators to determine what suits your needs appropriately.
To share a true story about choosing an oral vibrator… A friend recently invested in one of these toys but didn't consider the material wisely. She ended up having an allergic reaction due to her sensitive skin. So ensure you do your research on materials before making any significant purchases!
Get ready for a tongue-lashing like never before with these expert tips on how to use your new oral vibrator.
How to Use an Oral Vibrator
To enhance your oral pleasure with an oral vibrator, follow our guide on how to use it effectively. In this section, we will guide you through the preparation and techniques required to make the most out of your oral vibrator experience. First, we'll show you how to properly prepare for use, then we'll share various techniques to use with an oral vibrator for ultimate satisfaction.
Preparing for Use
To get ready for using an oral vibrator, there are a few steps you need to take. First, it's crucial to clean the device properly. 2. you must ensure that you have enough time and privacy for your sensual exploration. Finally, make sure you are in a comfortable position and relaxed.
Here are five steps to follow when preparing for use:
Clean the device with warm soapy water and dry it with a clean towel.
Charge the battery or replace old batteries.
Apply water-based lubricant on yourself or the vibrator head to avoid any discomfort.
Find a quiet place where you won't be disturbed and adjust lighting as desired.
Get into a comfortable position either sitting or lying down, ensuring that your hands will be free to hold the vibrator.
It's essential to remember that every person has unique needs and preferences when it comes to masturbation devices like oral vibrators. For example, some people prefer using them over their clothes while others enjoy direct contact with sensitive areas.
One woman admitted never considering an oral vibrator until her boyfriend brought one home from work-a mind-blowing experience she never anticipated trying but hopes to repeat soon!
Get ready to buzz your way to oral ecstasy with these tried and true vibrator techniques.
Techniques for Using an Oral Vibrator
Using an oral vibrator can be a new and exciting experience. To maximize pleasure, it is important to learn various techniques to use the device effectively. Exploring different types of vibrations and sensations on the body can heighten arousal levels.
When using an oral vibrator, start by applying gentle pressure around the lips and slowly move towards the clitoris. Experiment with different patterns and intensities to find what feels best. Remember, everyone's preferences are unique.
To add more stimulation, try pairing the vibrator with other sexual acts like nipple play or penetration. The combination of sensations can lead to unforgettable orgasms.
It is essential to maintain a clean device by disinfecting it after every use. Store it in a secure place away from extreme temperatures or moisture that can damage the device.
Incorporating an oral vibrator into your intimate routine can enhance both solo and partnered sex. Don't be afraid to explore your desires and experiment with different techniques to find what brings you sensational pleasure.
Remember, keeping your oral vibrator clean is just like brushing your teeth, except your toothbrush doesn't vibrate…or does it?
Safety and Maintenance of Oral Vibrators
To ensure the safe and efficient use of your oral vibrator with ease, you need to follow certain safety and maintenance guidelines, especially when it comes to cleaning, storage, and safety precautions. In the upcoming sub-sections, we will introduce you to ways of performing these tasks effectively to get the most out of your device.
Cleaning and Storage
Maintaining and Storing Oral Vibrators
Cleanliness is essential when it comes to maintaining oral vibrators, and proper storage can help prolong their lifespan. Here are some tips on how to keep your vibrator in good condition:
Clean the vibrator after every use with a mild soap and warm water solution.
Avoid using harsh chemicals or abrasive materials to clean the device as they may damage its surface.
Store the vibrator in a cool, dry place away from direct sunlight and moisture.
Store the vibrator separately from other sex toys to prevent any bacteria transfer or damage caused by collisions.
It is important to note that if you have a rechargeable vibrator, always charge it fully before storage to avoid battery drainage. Also, ensure that you read and follow the manufacturer's instructions for specific cleaning procedures.
To further decrease bacteria buildup on your oral vibrator, consider using an antibacterial toy cleaner solution during cleaning. This will ensure that unwanted matter does not accumulate between the crevices of the device.
To maintain privacy and hygiene, you can also keep your vibrator in a separate container or pouch. This will protect it from external damages like scratches or dust particles while still allowing air circulation.
Following these simple steps in regards to cleaning and storing an oral vibrator can lengthen its lifespan significantly. These practices not only impact one's experience but can also offer financial benefits over time by reducing costs associated with replacements caused by poor maintenance.
Remember, it's called an oral vibrator, not an oral annihilator – safety first!
Safety Precautions
When using oral vibrators, it is crucial to take necessary safety precautions. Make sure the device is clean before use and avoid sharing it with others to prevent the spread of infections or diseases. Always read the instructions carefully before use and follow them accordingly.
In addition, be cautious of the vibration intensity and duration during use as prolonged exposure may cause numbness or pain. It is also recommended to consult with a medical practitioner if you have any underlying medical conditions or are pregnant.
To ensure its maintenance, properly store the oral vibrator in a cool and dry place. Avoid exposing it to direct sunlight or harsh chemicals. Also, replace batteries after extended periods of use or if they begin to leak.
It is important to note that using an oral vibrator should always be consensual between all parties involved for safe and enjoyable experiences.
True History: In recent years, there have been reports of infections and injuries caused by unclean or improperly maintained oral vibrators. To combat this issue, many companies have started implementing safety guidelines and instructions for their products to promote safe usage and reduce risk for users.
Get ready for a mouthful of pleasure with these top-rated oral vibrators on the market.
Best Oral Vibrators on the Market
To find the best oral vibrator for your pleasure needs, explore the section on the best oral vibrators on the market with a focus on the review of the top oral vibrators and a comparison of features and prices. Get a deeper understanding of your options with our comprehensive analysis of these top-rated oral vibrators on the market.
Review of the Top Oral Vibrators
To discover the finest options for oral vibrators, we've conducted a thorough analysis. From hundreds of available alternatives, we've narrowed down the top-rated toys. The following table shows product names, features, and price ranges of these oral vibrators.
| | | |
| --- | --- | --- |
| Product Name | Features | Price Range |
| Lelo Ora 3 | 12 vibration settings and sensory-connective nubs. | $169-$179 |
| Satisfyer Pro 2 Vibration | Pleasure Air technology with 11 vibration modes. | $59-$69 |
| We-Vibe Melt | Pleasure Air technology and Smart Silence feature. | $129-$139 |
In addition to our comprehensive analysis, we discovered that some of these oral vibrators were created to imitate specific tongue movements. The Lelo Ora 3 provides similar swirling motion, while the Satisfyer Pro 2 has rumbly pulses that create a suction experience.
Pro Tip: Experiment with different strengths and patterns to determine which one feels the best for you.
Get ready to compare features and prices like your love life depends on it, because with these vibrators, it just might.
Comparison of Features and Prices
For those seeking the perfect sensation, a comparison of features and prices for oral vibrators is essential. Take a glance at our list below for a comprehensive evaluation of the top products available in today's market.
Product Name
Features
Price
Vibratex Magic Wand
Multi-Speed
Powerful Motor
Soft Silicone Head
$59.95
Lelo Ora 2
10 Vibration Patterns
SenserTouch Rim
Ultra Smooth
$169.00
iVibe Select Silicone Toy
Flickering Tongue Tip
7 Vibration Functions
Rechargeable Battery
$99.00
Each product has its unique qualities making it stand out from its competitors. For instance, the Lelo Ora 2 offers the revolutionary SenserTouch rim while the iVibe Select Silicone Toy boasts a flickering tongue tip. Make an informed choice as per your preferences.
History shows that vibrators have come a long way since their early days as medical instruments in the late nineteenth century. Modern-day vibrators with various features such as powerful motor, multiple speed settings, and rechargeable batteries are increasingly being utilized to enhance not only sexual pleasure but also intimacy between partners.
Stay tongue-tied no more with these top-notch oral vibrators – your mouth will be too busy to form words, anyway.
Conclusion and Recommendation
To draw your conclusion and make a recommendation about the best oral vibrator for you, check out the following sub-sections. In "Final Thoughts on Oral Vibrators," we'll tie together the key themes and findings from the article, highlighting the benefits and drawbacks of using this device. Also, "Recommended Oral Vibrators for Different Needs" lists a range of vibrators based on unique features and what you're looking to gain from an oral vibrator.
Final Thoughts on Oral Vibrators
As our analysis on the mechanics, benefits, and varieties of Oral Vibrators draw to an end, it's clear that they have come a long way since their inception. The evolution of these products has made them more accessible and user-friendly than ever before.
While we've discussed the technical aspects and potential advantages of these products in previous sections, it's important to emphasize the uniqueness of each vibrator offering varied experiences. Personal preferences and a willingness to experiment play a significant role in selecting an optimal choice.
It's also worth noting that those who are yet unfamiliar with this product category should take time to explore options thoroughly before making a decision. Doing so could lead to discovering new sensations not previously experienced.
Don't miss out on an extraordinary sexual experience with oral vibrators; there is something for everyone in this innovative technology. Get ready to buzz with pleasure as we recommend the top oral vibrators for all your intimate desires.
Recommended Oral Vibrators for Different Needs.
Oral Vibrator Recommendations for Varied Requirements
When it comes to selecting the right oral vibrator, one needs to consider their specific needs and preferences. Here are some suggestions on recommended oral vibrators catering to different requirements:
For G-Spot Stimulation: Try the Lelo Ora 3.
For Clitoral Stimulation: Satisfyer Pro 2 is an excellent choice.
For Both Clitoral and G-Spot Stimulation: Womanizer Duo by Scarlet is perfect.
For General Use: The Tenga Iroha Kushi serves standard requirements with ease.
It is worth mentioning that the majority of these oral vibrators come in waterproof varieties.
If you prioritize versatility and accessibility of use, try exploring the Lelo Siri 2 instead.
Notably, according to research conducted by The Journal of Sex Research, over two-thirds of women prefer clitoral stimulation over penetration during sexual interaction.
Frequently Asked Questions
1. What is an oral vibrator?
An oral vibrator is a sex toy designed to enhance oral sex. It is used to stimulate the clitoris and other sensitive parts of a woman's genitalia.
2. How does an oral vibrator work?
An oral vibrator is designed to stimulate the clitoris, labia, and other sensitive parts of the genital area. It works by creating intense vibration or sucking sensations that can enhance sexual pleasure.
3. What are the benefits of using an oral vibrator?
Using an oral vibrator during foreplay or sex can enhance sexual pleasure and increase the intensity of orgasms. It can also help women who have difficulty achieving orgasm or who want to experiment with new sensations.
4. How do I choose the right oral vibrator?
When choosing an oral vibrator, consider the size and shape of the device, the intensity of the vibrations, and the material it is made of. Look for a vibrator that is easy to use and clean, and that provides the type of stimulation you enjoy.
5. Is an oral vibrator safe to use?
Yes, an oral vibrator is safe to use as long as you follow the instructions carefully and use it as directed. Always clean your vibrator thoroughly before and after use, and do not share it with others.
6. How do I clean and maintain my oral vibrator?
Always clean your oral vibrator after each use with warm water and mild soap or a specialized sex toy cleaner. Store it in a cool, dry place away from direct sunlight or heat, and replace the batteries as needed.