Types of Beginner Vibrators
To explore the diverse world of beginner vibrators, learn about the different types available. With bullet vibrators, finger vibrators, wand massagers, rabbit vibrators, and G-spot vibrators, there's a type that can satisfy anyone's preferences.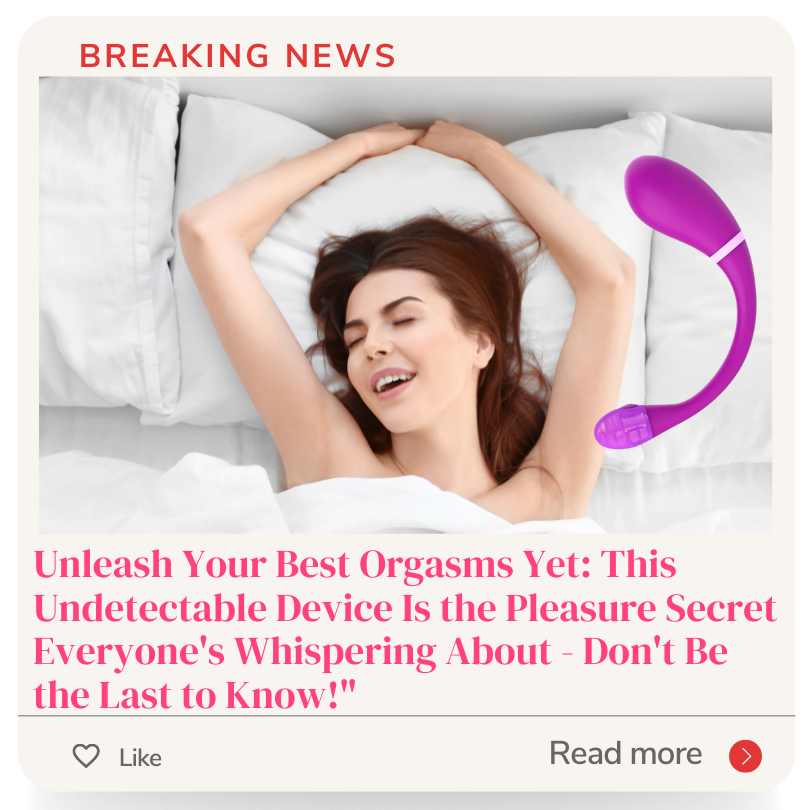 Bullet Vibrators
Bullet vibrators are small and compact sex toys designed for clitoral stimulation. They are often shaped like a bullet, hence the name, and are typically made from smooth materials such as plastic or silicone. Here are some key points to know about bullet vibrators:
They can be used alone or with a partner for added sensation during foreplay or sex.
They come in a variety of sizes, shapes, colors, and intensities to fit different preferences.
They are discreet and easy to carry in a purse or luggage for on-the-go pleasure.
They typically have multiple vibration settings to provide different levels of stimulation.
They are affordable and perfect for beginners who want to explore sex toys without breaking the bank.
It's worth noting that bullet vibrators may not be suitable for everyone's needs and some users may prefer larger or more targeted toys. However, they remain an excellent starting point for those new to the wonderful world of sex toys.
If you're new to bullet vibrators or just exploring your options, it's important to take your time and experiment with different styles until you find one that suits you. Don't be afraid to ask for recommendations from friends or do your own research online before making a purchase.
So why wait? Add a bullet vibrator to your toy collection today and discover all the amazing sensations waiting for you!
Why settle for one finger when you can have a whole orchestra?
Finger Vibrators
Finger vibrators vary in design, with some looking like rings or attachments, while others take a more minimal approach.
These vibrators are perfect for people who want clitoral stimulation without the intensity of larger toys.
Some finger vibrators come with various speed settings and different levels of vibration intensity.
They are also discreet and easy to use, making them perfect for solo play or couple's activities.
It is essential to consider hygiene when using finger vibrators by ensuring they are cleaned regularly. Additionally, it's crucial to choose the right lube; some silicone lubricants may damage certain materials used in the construction of these sex toys.
When considering purchasing a finger vibrator, try different designs and features to find what works best for you. Finger vibrators work by providing clitoral stimulation through vibrations, which can result in heightened sexual pleasure.
Feeling tense? A wand massager may be just what you need to rub one out…I mean, relax.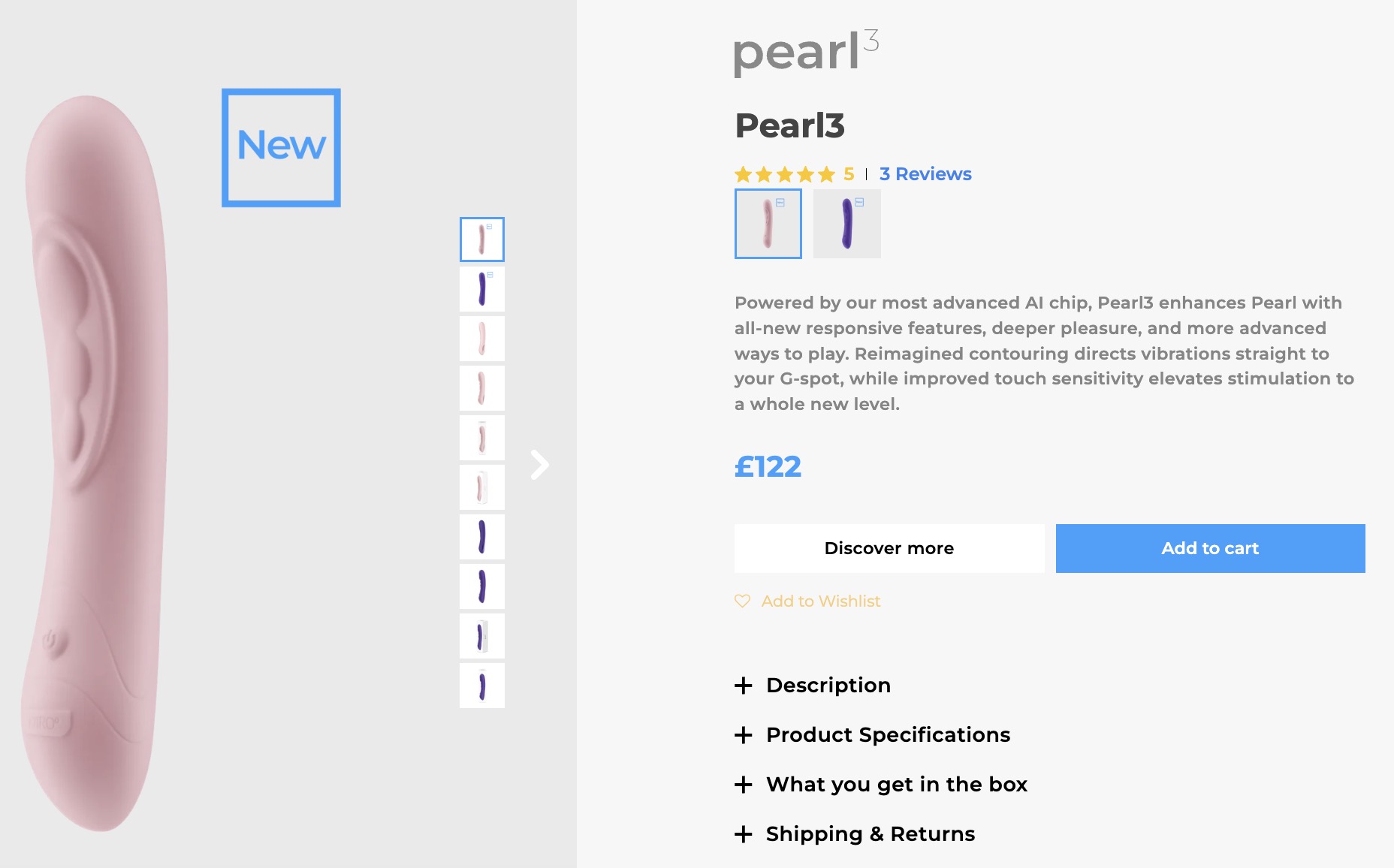 Wand Massagers
This type of vibrators is known for its massaging capabilities. It is commonly called a 'personal massager' but more popularly addressed as an 'all-body wand.' Now, let's dive deep into what a Wand Massager can do.
Wand Massagers are powerful vibrations that can heighten sensations and lead to powerful orgasms.
Its broad head and length make it ideal for all types of bodies and easy to use.
The intensity of the vibrations can be adjusted according to your preference and choice.
Its versatility allows it to be used on different body parts besides the genitals which include but not limited to neck, back, legs, arms, or shoulders.
It comes in various shapes and sizes with additional features such as heat options or multiple heads that provide a range of stimulation choices
They are rechargeable through USB or wall chargers which make them eco-friendly and convenient for travel purposes.
It is worth noting that some Wand Massagers come with interchangeable heads or attachments designed explicitly for targeted stimulation. These attachments may need to purchase separately; however, they offer extra pleasure possibilities.
For those who experience difficulty achieving orgasm or have body pain issues, this type of vibrator may provide great relief. The broad surface area provides ample coverage, while its significant strength goes beyond superficial massage techniques.
If you're looking for suggestions, I recommend exploring the Doxy 3R Rechargeable Magic Wand Massager for intense rumbles or the Le Wand Petite for more discreet pleasure that offers ten vibration speeds. The combination of power and portability makes them fantastic investments that cater to every individual's preferences.
Don't let the bunny ears fool you, this rabbit vibrator means business.
Rabbit Vibrators
For those curious about beginner vibrators, one option to consider is the Dual-Action Vibrator. This type of vibrator combines internal and external stimulation via a shaft and clitoral stimulator, respectively. However, for a more targeted and unique experience, Rabbit Vibrators may be the perfect choice.
The Rabbit Vibrator features a main shaft for vaginal insertion while also boasting a smaller extension that stimulates the clitoris. To give you an idea of what's available in this category, here's a breakdown:
| Vibrator | Description |
| --- | --- |
| Jessica Rabbit | A classic design with beads in the main shaft for added sensation |
| Happy Rabbit | Flexible ears on the clitoral stimulator allows for more customization in positioning and pressure |
| Rampant Rabbit | The original rabbit vibrator complete with rotating pearls within the shaft |
It's important to note that these are just a few examples of what you can find on the market today. Each variation offers its own take on dual stimulation, so it's worth trying out different versions to see what works best for you.
As with any sex toy purchase, cleanliness is key. Be sure to properly clean your Rabbit Vibrator before and after each use to extend its lifespan and prevent potential infections.
Pro Tip: Experiment with different speeds and vibration patterns on your Rabbit Vibrator – you may discover new levels of pleasure you never knew existed!
If you still can't find your G-spot with this vibrator, just keep searching… or hire a professional treasure hunter.
G-spot Vibrators
G-spot Stimulating Devices
Designed to stimulate the G-spot, a highly sensitive area on the front vaginal wall, these devices come in many shapes, sizes and materials. Here are four essential points about G-spot Stimulating Devices:
They are typically curved or angled to hit the G-spot precisely;
Many models have various speeds and patterns that allow for customizable experiences;
Some devices have additional clit stimulators for maximum pleasure;
The silicone material is commonly used due to its non-porous nature and easy cleaning.
For a more heightened experience, some G-Spot Stimulating Devices have an unusual shape, such as the We-Vibe Rave Vibe with its asymmetrical design. The variation allows users to explore varying sensations based on how they twist the device.
A fact worth noting – According to The Journal of Sexual Medicine study conducted in 2017, women who use vibrators tend to feel more sexually desired, confident and satisfied.
Choosing the right beginner vibrator is like finding a needle in a pleasure-seeking haystack.
To choose the right beginner vibrator, you need to consider several features. Size and shape, material, power and intensity, and noise level all play a crucial role in determining the right vibrator for you. In this section, we will discuss these features and their solutions in detail, providing a comprehensive guide for choosing the perfect beginner vibrator for you.
Size and Shape
With the vast variety of beginner vibrators available, it's essential to consider the nuances in Size and Shape. Considering these factors will help you attain maximum pleasure.
Below is a table that illustrates the critical aspects related to Size and Shape when selecting a Beginner Vibrator.
| Features | Details |
| --- | --- |
| Length | Varies for different products, ranging from 3-8 inches |
| Girth | Some are small and narrow, while others are broader and thicker. |
| Shaft | Can be straight or curved |
| Head | Can be angled or rounded |
In addition to considering the Length, Girth, Shaft, and Head of the Beginner Vibrator when assessing its Size and Shape, you may want to contemplate unique details like material used in construction and texture. These factors help one determine what specific design elements appeal most to them.
A study reveals that almost 44% of women report using vibrators regularly to enhance their sexual experience (source: Statistic Brain Research Institute). Therefore it's crucial always to choose a shape that best suits your needs for overall satisfaction.
Remember, the material of your beginner vibrator can make or break your experience, so choose wisely and don't skimp on quality!
Material
Differentiating materials while considering a beginner vibrator is crucial.
Non-porous materials are easy to clean and free from any bacterial growth.
Silicone is the most commonly preferred material as it is flexible, easily moldable, and hypoallergenic.
Rubber or jelly-like materials are not entirely safe for beginners due to their porous nature, enabling bacteria buildup.
Plastic vibrators are hard, non-porous, and budget-friendly options.
Glass dildos have a smooth finish and allow users to experiment with temperature play by heating or cooling it before use.
Metal sex toys have an ultra-smooth texture, temperature-resisting capabilities, and provide intense sensations.
It's worth noting that some individuals might be allergic to certain materials like latex or rubber.
Ensure that you choose a material that feels comfortable to your skin while also prioritizing your desired sensations. When selecting the right beginner vibrator for you, consider factors such as size, type of stimulation desired, noise level, and power options.
To reduce irritation risks during friction-oriented sexual play sessions caused by prolonged exposure from friction, constant use of lubricant is recommended.
Selecting a body-safe lubricant ensures further protection while limiting allergic reactions tied to chemicals used in oil-based products. Whether you prefer a gentle buzz or a full-on earthquake, the power and intensity of your vibrator should never leave you feeling unsatisfied.
Power and Intensity
When considering a beginner vibrator, it is important to evaluate its potential for Power and Intensity. The strength of vibration can vary from mild to intense sensations. A good beginner vibrator should offer several speed settings that cater to different levels of sensitivity. It is also important to consider the type of motor used to achieve these vibrations. A powerful motor may produce more intensity and greater stimulation.
In addition, it is helpful to evaluate the sound level of the vibrator. Stronger motors tend to be louder, which may impact whether or not it can be used discreetly. The power source also plays a role in determining the intensity of vibrations. Many vibrators require batteries, but models with rechargeable batteries tend to have stronger intensity levels.
When choosing a beginner vibrator, one should also consider the size and shape of the device, as these factors can affect how comfortable and effective it is during use. A smaller size offers greater discretion and ease of use, while a curved shape may better target specific erogenous zones.
Don't miss out on finding the perfect beginner vibrator with appropriate Power and Intensity! Consider your personal needs and preferences before making an informed decision that will provide an enjoyable experience every time.
Keep your neighbors guessing with a vibrator that's quieter than a church mouse on Sunday mornings.
Noise Level
When selecting a beginner vibrator, considering its auditory attributes is essential. Vibrators with acceptable noise levels limit disruptions while maintaining privacy. You might want to try searching for products that use silent motors in their design.
Some manufacturers provide detailed information on the sound output of their vibrators through decibels (dB). Lower dB ratings establish negligible differences in noise levels, allowing users to conduct their activities privately and without distracting others around them. Thus, read labels carefully to check if the vibrator has a rating less than 50 dB.
It is crucial to note that other factors such as the vibration intensity can also impact the noise level of a product. If you prefer a more powerful vibration intensity, you might want to opt for products specifically designed for quiet operation despite having high-performance capabilities.
Pro Tip: To guarantee an enjoyable discreet experience with your vibrator, couple its use with background music or try it during ambient noises from outside or white noise from radio waves.
Get ready for a hands-on experience as we delve into the ins and outs of using a beginner vibrator.
How to Use a Beginner Vibrator
To use a beginner vibrator effectively with understanding its controls, lubricating properly, finding the right position and angle are key. These simple yet vital sub-sections will allow you to make the most of your beginner vibrator experience and help you feel confident in your exploration of your own pleasure.
Understanding the Controls
Identify Buttons and Dials

To effectively operate a novice vibrator, comprehending its controls is vital.

Start with Low Intensity

Begin with a low vibration intensity when using the vibrator for the first time.

Gradually Increase Vibrations

Slowly increase the vibration intensity until you find the setting that suits you.

Experiment with Different Modes

Try different vibration modes to discover which you prefer.

Power Off After Use

Switch the vibrator off after use to avoid excess battery drainage.
It's essential to understand the appropriate usage frequency as overuse can lead to discomfort and numbness in sensitive areas.
You wouldn't try to eat a sandwich without bread, so don't use a vibrator without lube.
Lubrication
Using a quality lubricant is important to enhance your pleasure experience. To ensure smooth insertion and avoid any discomfort, apply an appropriate amount of lubricant to the vibrator and the body part it will come into contact with. Choose water-based lubricants as they are safe for use with every type of sex toy, unlike silicone or oil-based options that can damage materials.
Continue adding more lubricant if needed during playtime to maintain the desired level of moistness. Too little or too much lubrication can influence your satisfaction, so make sure you have enough without going overboard. Always read the product instructions or consult a sex educator if unsure which type of lube works best for you and your toys.
A good technique is to start slow with a little lube, gradually increase intensity levels, and add more lube as required. Inadequate stimulation and dryness can cause discomfort and pain, especially during penetration exercises. By keeping your vibrator properly lubricated throughout the session, you will be able to enjoy new sensations without having to worry about any friction burns.
Pro Tip: Use a separate bottle of lube for every sex toy or partner to prevent cross-contamination that may lead to infections.
Experimenting with different positions and angles is the key to unlocking a whole new level of 'buzz' with your beginner vibrator.
Finding the Right Position and Angle
To ensure maximum pleasure using a beginner vibrator, it is essential to determine the proper position and angle. Knowing how to move your body, where to place the vibrator, and understanding your anatomy are key factors in achieving an orgasmic experience.
Here is a 3-step guide for finding the ideal position and angle:
Experiment with different Positions: Whether lying on your back or stomach, sitting up, or standing, try different positions until you find one that feels comfortable.
Explore Different Areas: Start by placing the vibrator on your labia before moving it around the vulva area and probing around until you find the most pleasurable spot.
Adjust the Angle: Tilting the vibrator slightly will change how it feels against your body; upward angles tend to stimulate internally while downward angles provide external stimulation.
It's important to note that everyone's preferences are different, so experiment with what works best for you. Furthermore, using lube can help make things easier and more pleasurable.
To take things up a notch and explore other sensations, try changing the vibrations' strength and patterns to further enhance your experience. Lastly, regularly cleaning and storing your new toy will prolong its lifespan.
Remember, your beginner vibrator needs love and care too – treat it right and it'll never let you down, or run out of batteries at the worst possible time.
Maintenance and Storage of Beginner Vibrators
To properly maintain and store your beginner vibrator, it is essential to follow simple guidelines. With cleaning and disinfecting, and proper storage techniques, you can ensure that your sex toy lasts for an extended period. In this section of the article, we will explain the importance of both sub-sections, and tips on how to execute them with ease.
Cleaning and Disinfecting
Beginner Vibrator Maintenance and Storage require proper cleaning and disinfecting to ensure personal hygiene.
Prepare a solution of mild soap and warm water. Remove batteries or cords before cleaning the vibrator parts thoroughly. Avoid using chemicals that may corrode the toy's surface. Also, ensure that it is washed with water only since soap residue may trigger infections during use.
Create a disinfectant solution of 1:10 bleach and lukewarm water.
Allow vibrator to soak in the solution for five minutes.
Rinse thoroughly to remove residual bleach.
Dry entirely with paper towels or clean cloth rag.
Rechargeable vibrators must be fully charged after every use,
Battery-operated vibrators must have weakened batteries removed before storage.
Periodic replacement of toys is essential, especially upon discovering signs of wear and tear like broken parts, tears, sharp edges, and blisters.
To prevent infection transmission, do not share sex toys without proper disinfection between uses. Place each cleaned device in its original packaging or a cotton bag separately as vinyl, rubber-based lubes tend to stick on various surfaces.
Designate an exclusive storage location free from other adult toys' contact but easily accessible when needed. It will maintain privacy while allowing easy access when needed.
Following these steps guarantees safety before and after use by preventing possible infections from external bacteria spreading during playtime.
Don't just throw it under the bed like a forgotten sock, treat your beginner vibrator with the respect it deserves and give it proper storage.
Proper Storage Techniques
When it comes to preserving your beginner vibrators, there are specific techniques you can apply for keeping them in good condition. To keep your vibrators safe and working optimally for longer, you need to pay attention to proper storage techniques.
Here is a step-by-step guide on how to keep your beginner vibrators in top condition:
Thoroughly clean your vibrator with soap and water or a designated sex-toy cleaner. Ensure that it is dry before storage.
Keep your vibrator in a dry place away from direct sunlight or heat sources that could damage the material.
Store each of your vibrators separately to prevent materials from melting together or degrading one another.
Avoid storing batteries inside the vibrator as they may corrode and damage the mechanism over time.
It's also important to remember that not all storage options are equal, so invest in pouches or cases specially designed for sex toys. Always ensure that you use a cleaning solution recommended by the manufacturer.
One unique detail worth noting is that some materials used in making vibrators like silicone react negatively with other products. So when purchasing a cleaning solution, ensure it's compatible with the material.
One user shared their experience of storing their beginner vibrator carelessly, and as a result, it picked up dust and debris leading to an infection on her sensitive skin. Regular cleaning and proper storage techniques would have prevented this unfortunate incident.
Why yes, it is perfectly normal to have questions about your new vibrating BFF.
FAQs about Beginner Vibrators
To clear all your doubts about beginner vibrators, we present a section for FAQs about beginner vibrators. If you are a beginner and have any queries or concerns regarding its safety, use, accessories or durability, we have got you covered with our sub-sections. Find out if beginner vibrators may help in reaching orgasms, if additional accessories are required or how long they tend to last.
Are Beginner Vibrators safe to use?
When it comes to using beginner vibrators, safety is a top concern. Rest assured, these products are designed with your safety in mind. Beginner vibrators often have smaller sizes and lower vibration settings to ensure a comfortable and gentle experience for those who may be new to the world of sex toys.
It is important to always read the instructions and use lubrication to avoid any discomfort or injury. Additionally, make sure to clean your vibrator properly after each use. If at any point you experience pain or discomfort, stop use immediately.
While beginner vibrators are safe to use if used correctly, it is important to note that they should not be shared between partners as this can lead to the spread of infections.
True History: The first vibrator was invented in the late 19th century as a medical device used by doctors to treat "female hysteria." It wasn't until later that vibrators became associated with sexual pleasure and entered mainstream culture. Let's just say a beginner vibrator may be the most reliable wingman you've ever had.
Will a Beginner Vibrator help me reach orgasm?
Using a beginner vibrator can enhance your sexual pleasure and may help you reach orgasm. Here are some key points to consider before investing in a toy:
Vibrators can stimulate sensitive areas that may be difficult to reach with your hands or during intercourse.
Different types of vibrators offer varied intensity levels, so choose one that suits your comfort level.
Experimenting with different speeds and patterns can help determine what sensations work best for you.
Remember that every body is unique, so finding the right vibrator may require some trial and error.
It's important to have realistic expectations – while a beginner vibrator can be a helpful tool, it's not a guarantee for orgasm. Communication with your partner and understanding your own desires and preferences are still crucial factors in achieving sexual satisfaction.
In addition, it's important to properly care for and clean your toy to ensure it stays hygienic. Regularly checking for any signs of damage and replacing when necessary will also ensure optimal performance.
One woman shared her experience using a beginner vibrator during masturbation, noting how it allowed her to explore her body more intimately and experience new sensations leading to more intense orgasms.
Unless you're planning on using your beginner vibrator as a hammer, then no, you don't need any additional accessories.
Do I need to buy additional accessories for my Beginner Vibrator?
Additional Accessories for Your Beginner Vibrator
Beginner Vibrators may come with limited features and functionality, leaving you questioning the need to purchase additional accessories. Here are a few things to consider:
Lubricant: Always use a water-based lubricant to avoid damaging your vibrator's delicate silicone material.
Batteries: Check if your vibrator comes with batteries or rechargeable power. If not, ensure the right size and type batteries are available during use.
Storage: Keep your toy away from direct sunlight or heat and store it in a clean, dry compartment.
When considering additional accessories, keep in mind that they may enhance sensations and provide more stimulation; however, they aren't always necessary. It is crucial to note that over time users might want to experiment with different accessories as their preferences change.
According to the Journal of Sexual Medicine, using a vibrator regularly can increase sexual desire and satisfaction overall. Let's just say, if your beginner vibrator lasts longer than your ex-boyfriend, you made a wise investment.
How long do Beginner Vibrators last?
Beginner Vibrators typically last for around 1-2 years, depending on the quality and type of material. Cheaper models may have a shorter lifespan compared to higher-end ones made from durable materials such as silicone or stainless steel, which can last up to 10 years with proper care and maintenance.
To ensure the longevity of your Beginner Vibrator, it is recommended to:
clean it after every use
store it in a cool and dry place away from direct sunlight
avoid immersing it in water if not waterproof
replace the batteries regularly
handle the device gently while using or cleaning
Moreover, the lifespan also depends on how frequently and intensely you use the vibrator. Regular use may lead to wear and tear, reducing its effectiveness over time. If you experience any signs of damage or malfunction, it is advisable to replace your vibrator instead of continuing to use it.
If you want your Beginner Vibrator to last longer, consider investing in a high-quality model made from body-safe materials that are easy to clean and maintain. You can also try using a water-based lubricant during playtime, as this reduces friction and extends the vibrator's lifespan by preventing damage from excessive rubbing.
Frequently Asked Questions
1. What is a beginner vibrator?
A beginner vibrator is a sex toy designed for those who are new to using vibrators or exploring their sexuality. These vibrators usually have a smaller size, gentler vibrations, and are straightforward to use.
2. How to choose the right beginner vibrator for me?
Consider the size, material, shape, and the type of stimulation you desire when choosing a beginner vibrator. You should also look for reviews and recommendations from other users, and try to choose a reputable brand.
3. How to use a beginner vibrator?
Begin by exploring the vibrator without turning it on, then turn it on and experiment with different speeds and patterns. You may also want to use a water-based lubricant for added comfort and pleasure.
4. Is it safe to use a beginner vibrator?
Yes, using a beginner vibrator is safe, provided it is used responsibly and according to the manufacturer's instructions. Do not use the vibrator on broken or irritated skin, and clean it thoroughly after each use.
5. How do I clean and maintain my beginner vibrator?
Clean your beginner vibrator after each use with warm water and soap or a specialized sex toy cleaner. Store it in a dry, cool place away from direct sunlight and recharge it according to the manufacturer's instructions to maintain its lifespan.
6. Can I use a beginner vibrator with a partner?
Yes, you can use a beginner vibrator with a partner to explore your sexuality and enhance intimacy. Just make sure to communicate openly and respectfully with your partner and receive their consent before using any sex toy.