Introduction to the Bullet Vibrator
The petite yet powerful Bullet Vibrator is a discreet pleasure tool that delivers intense stimulation. Its compact design makes it easy to hold and maneuver, making it perfect for both solo play or partner play.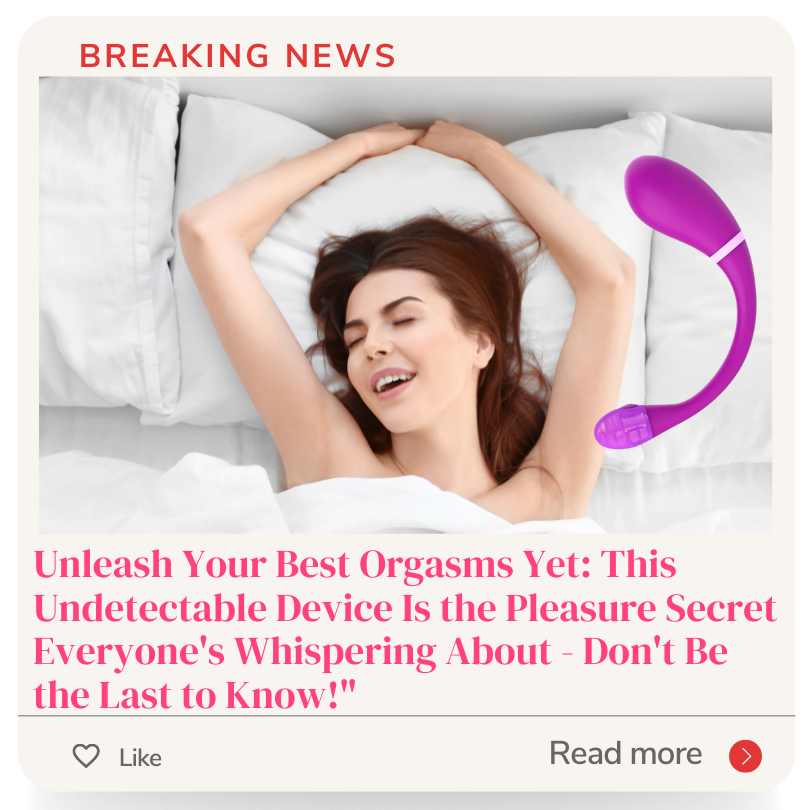 It is typically made from smooth, body-safe materials such as silicone or ABS plastic.
The size usually ranges from 2-4 inches, making it easy to store in a handbag or travel with.
It is often powered by batteries, either disposable or rechargeable, providing versatility and convenience.
The vibrations can be adjusted through various settings and intensities for personalized pleasure.
It can be used for clitoral stimulation during foreplay or partnered sex, as well as internal or external stimulation during solo play.
The Bullet vibrator is also versatile enough to use on other areas of the body such as nipples or testicles.
Additional features of this small but mighty toy include its quiet operation and waterproof capabilities, allowing for use in various environments.
A unique aspect of the Bullet Vibrator is how its powerful vibrations come from such a small device. The concentrated intensity allows for pinpoint accuracy on desired areas while still providing deep satisfaction.
A woman once expressed her delight upon receiving the Bullet Vibrator as a gift from her partner. She explained how the small size made it unintimidating while still being incredibly effective for orgasms. The discreet design allowed her to carry it anywhere without raising any eyebrows.
Get ready for a lesson in clit-ology, because we're diving into the anatomy of the bullet vibrator.
Anatomy of the Bullet Vibrator
The internal structure and workings of the miniature pleasure device, with its discreet and portable size, make the Bullet Vibrator an exceptional tool for intimate sensual encounters. It is perfect for both beginners and experts alike. For those seeking unique sensations during solo play or couples' playtime, some bullet vibrators are equipped with remote control capabilities, allowing flexibility in controlling the product's movements by a user at arm's length.
Anatomy Description
Material High-quality silicone or ABS plastic
Power Source Battery-operated or USB rechargeable
Size Small in size, typically ranging from two to four inches in length
Vibration Modes Provides multiple levels of vibration intensity and patterns
With its cylindrical shape and sleek design, the bullet vibrator houses a powerful motor that emits stimulating vibrations, allowing for a wide range of experiences depending on the level and mode.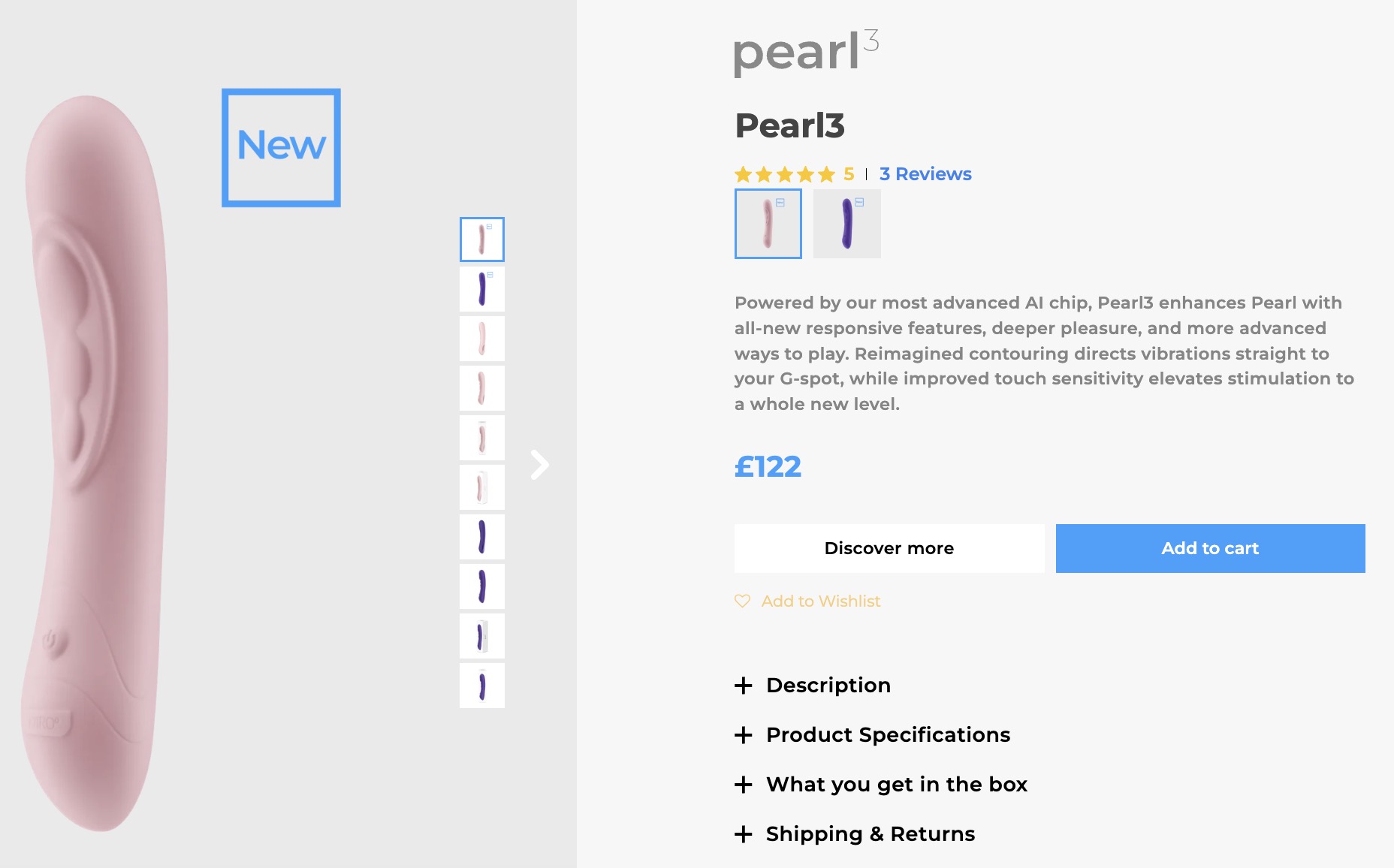 To enhance pleasure while using this delightful product, it is advisable to pair it with appropriate lubricants and cleaning agents that are compatible with silicone or plastic materials. This prolongs not only the performance lifespan but also durability while maintaining optimal hygiene standards.
The Bullet Vibrator: Because who needs a gym membership when you can have a daily workout for your pelvic floor?
Benefits of using the Bullet Vibrator
Using a Bullet Vibrator can enhance one's sexual experience by providing targeted stimulation to specific areas of the body. It is a discreet and effective way to achieve orgasm and can be used alone or with a partner.
Benefits of using the Bullet Vibrator include:
Targeted Stimulation: The small and compact size allows for precise stimulation of erogenous zones, leading to intense pleasure.
Discreetness: Its inconspicuous design allows for easy storage and transportation, providing users with added privacy.
Versatility: It can be used for both external and internal stimulation, making it a versatile sex toy.
Improved Sexual Health: Regular use of a Bullet Vibrator can increase sexual satisfaction and improve overall sexual health.
It's important to note that the intensity level of the Bullet Vibrator can vary and that different models offer unique features, such as multiple speed and vibration options. Care should be taken to ensure proper cleaning and maintenance to prevent any negative effects on sexual health.
Samantha, a 32-year-old accountant, shared that using the Bullet Vibrator enhanced her pleasure during solo play and made her feel more comfortable discussing her sexual desires with her partner. She recommended this toy as a discreet and effective way to achieve orgasm. "Using a bullet vibrator is so easy even your grandma could figure it out…if she's into that sort of thing."
Easy to use
Using the diminutive vibrator is hassle-free and straightforward. The miniature design of the Bullet Vibrator makes it easy to handle and control its intensity and vibration patterns. Its compact size allows for greater maneuverability and convenience while in use.
Along with being easy to use, the Bullet Vibrator possesses powerful vibrations that can stimulate sensitive nerve endings, providing a range of sensual experiences. It can also be used in various positions, which offers enhanced pleasure and versatility.
The discreetness of the Bullet Vibrator makes it an ideal choice for both solo relaxation and partner exploration. It is quiet enough to allow privacy without disrupting neighbors or roommates.
Don't miss out on this revolutionary device's benefits, including heightened sensations, ease-of-use, flexibility, and discretion. Get your hands on a Bullet vibrator today and enjoy exquisite orgasms like never before! Who says good things don't come in small packages? The discreet and portable bullet vibrator proves otherwise.
Discreet and portable
The Miniature yet Mighty Bullet Vibrator
Sleek and convenient, this powerhouse of pleasure is a discreet and portable device that packs a punch. Its compact size and low volume make it an ideal choice for those who value both privacy and convenience.
Here are five advantages that come with using this versatile toy:
Travel companion: Its petite size allows you to bring it anywhere discreetly and facilitates intimacy on-the-go.
Easy storage: You can tuck it away out of sight or even slip it into your pocket or purse.
Versatile usage: You can use the bullet vibrator solo or in conjunction with other sex toys as an add-on for heightened stimulation.
Intense orgasms: This vibrating device gives intense stimulation solely focused on one spot (the clitoris). The vibrations transmit red-hot feelings throughout the body, giving you body-shaking climaxes without any invasive penetration.
Perfect for beginners: The unobtrusive design, easy-to-use controls, and intuitive navigation make bullet vibrators appealing to all sex enthusiasts –especially those new to the game.
Notably, some bullet vibrators come waterproof -you can take your solo play fun into the shower or tub safely- while others have uniquely designed color schemes making them aesthetically pleasing additions to your intimate treasure trove.
Don't be left behind; give in to the temptation today! Add a miniature yet mighty bullet vibrator to your arsenal of pleasure-inducing tools. Whether you're alone or with a partner, the bullet vibrator is the Swiss Army Knife of sex toys.
Versatile in use
Bullet vibrators offer a wide range of uses with their compact size and strong vibrations. Their versatility is unmatched, making them perfect for solo play or enhancing intimacy with a partner. The various speeds and patterns cater to different preferences, delivering targeted pleasure to erogenous zones.
Furthermore, these toys are discreet and easy to conceal, making them great for on-the-go pleasure or in situations where privacy is limited. They can also be used during foreplay or incorporated into sex for added stimulation.
It's important to note that bullet vibrators aren't just limited to external use. Some models come with attachments that allow for internal stimulation as well, expanding their versatility even further.
For an intensified experience, try pairing the bullet vibrator with other toys or incorporating it into BDSM play. The possibilities are endless when it comes to using this versatile toy.
Overall, the bullet vibrator's versatility makes it a must-have addition to any pleasure collection. Try out different techniques and combinations to discover what works best for you or your partner. With its small size but powerful vibrations, you may be surprised at how much enjoyment this little toy can bring.
From discreet to dazzling, the wide range of bullet vibrators are sure to hit all the right spots.
Types of Bullet Vibrators
Paragraph 1:
Bullet vibrators come in various shapes and sizes, providing a unique stimulation experience.
Paragraph 2:
Mini bullet vibrator: Small, portable and perfect for beginners.
Wireless bullet vibrator: Provides a seamless and hands-free experience.
Remote-controlled bullet vibrator: Allows partners to control the intensity of stimulation.
G-Spot bullet vibrator: Designed for stimulating the G-Spot area.
Waterproof bullet vibrator: Can be used in the shower or bath for added fun.
Rechargeable bullet vibrator: Eco-friendly and cost-efficient for continuous use.
Paragraph 3:
Bullet vibrators are popular for their versatile uses and discreetness, making them a great travel companion. They can be used for solo play or with a partner to enhance sexual experiences. Furthermore, bullet vibrators can be used for nipple stimulation, massage and other erogenous zones.
Paragraph 4:
Did you know that the first bullet vibrator was invented in Japan in the 1980s? (source: https://www.cosmopolitan.com/sex-love/a29667339/bullet-vibrator/)
Who needs wires when you have a bullet vibrator? Just plug and play with this modern day remote control.
Wired
This type of bullet vibrator has a cord that connects the vibrator to a power source. These wired vibrators offer more intense vibrations and are suitable for long use but are not as portable as other types due to the cord.
One advantage of wired bullet vibrators is that they offer consistent power, which allows them to provide stronger and longer-lasting stimulation. They are also often designed with more features, such as variable speed settings or multiple vibration patterns. However, the downside is that they can be limiting in terms of movement and portability because of their cords.
It's important to make sure the length of the cord matches your needs before purchasing a wired vibrator. Additionally, consider using an extension cord if you want more flexibility during use. Always unplug and store in a safe place after use to prevent damage to both the vibrator and electrical outlets.
Overall, wired bullet vibrators offer strong vibrations and extra features at the cost of limited mobility. Consider whether this type is suitable for your needs before making a purchase decision.
Cut the cord and let the fun begin with these wireless bullet vibes.
Wireless
Bullet Vibrators connected remotely are the perfect sexual toys for any voyeuristic person, enabling them to enjoy their fun discreetly. The remote can be wired or wireless, allowing greater control over the vibrations and patterns. It is commonly used in long-distance relationships and surprise intimate moments in public areas.
These Bullet Vibrators are typically made of silicone and have a smooth coating for added comfort when placed internally or externally. Some models have multiple vibration modes, whereas others vibrate in a constant pattern. Different designs may also have ridges that add more stimulation that mimics human touch in specific erogenous zones.
It is essential to note that remote Bullet Vibrators must be charged before use and kept in a safe place after use to avoid accidental activation. Lastly, it is recommended to pair with suitable lubrication to enhance pleasure during use.
Remote-controlled Bullet Vibrators were commonly invented by Tim Boon as he invented a device called 'The Minna Ola', which could be programmed by an associated app on smartphones to create personalized vibration patterns, giving users control over their sexual experience.
With a remote-controlled bullet vibrator, you can finally fulfill your dream of having your partner control your pleasure from the other room…or the other side of the world.
Remote-controlled
Using the power of technology, these vibrators can be managed remotely. The remote-controlled vibrators allow you to fully relax and enjoy your experience without needing to adjust the settings manually.
| Remote-controlled Vibrator | Details |
| --- | --- |
| Connectivity | Bluetooth/WiFi |
| Range | Up to 30 feet |
| Control Modes | App/Remote control |
| Power Source | Battery/USB rechargeable |
| Modes of Vibration | Multiple selection |
These types of bullet vibrators come with technologically advanced features which provide a completely distinct sensation than their manual counterparts. Try out wireless controls allowing hands-free use or share interactivity with your long-distance partner.
In a recent survey among female vibrator users, 70% said that remote-controlled ones have helped them foster a more pronounced sexual relationship with their partners.
Whether you're environmentally conscious or just don't want any inconvenient battery deaths mid-session, rechargeable bullet vibrators have got you covered.
Rechargeable
This variant of the bullet vibrator derives its energy from a power source, making it reusable.
Works on rechargeable batteries that can be charged using a USB cable or a specific charging dock.
Avoids the hassle of changing batteries and reduces waste by being eco-friendly.
The power packed in a rechargeable bullet might offer longer operative hours than others.
Rechargeable vibrators have been gaining popularity due to their convenient and sustainable nature. The latest designs come with additional features such as waterproofing, remote control, and enhanced speed control.
Interestingly, rechargeable toys were first introduced in 2004. The first range called "Laya" was launched by Fun Factory, adding innovation to the market. Soon after, other brands followed and started producing rechargeable sex toys for those who prefer sustainable options.
Size matters, but don't underestimate the power of a tiny bullet vibrator – it's like a little superhero for your pleasure needs.
Choosing the Right Bullet Vibrator
Paragraph 1 – When selecting the appropriate Bullet Vibrator, it is imperative to understand your personal preferences and needs. Knowing what excites and stimulates you helps in choosing the right one.
Paragraph 2 – To select the perfect Bullet Vibrator, consider a few factors. First, take into account the size and shape, which can impact comfort and maneuverability. Second, consider vibration strength and patterns, as this can greatly affect the quality of stimulation. Third, the material of the vibe can impact contact comfort and ease of cleaning. Fourth, battery power is crucial to ensuring long-lasting use. Lastly, take into account additional features such as waterproof capabilities or remote control options.
Paragraph 3 – In addition to the above factors, it is essential to choose the right lubricant to ensure maximum pleasure and alleviate any discomfort. Silicone-based lubricants work best with silicone toys, while water-based lubricants are compatible with all toys, including the Bullet Vibrator.
Paragraph 4 – When selecting a Bullet Vibrator, it is crucial to invest in quality, as lower-end products can break easily and be less enjoyable. It is also important to clean the toy thoroughly after each use, as this can prevent infections and prolong the life of the toy. Finally, experiment with different positions and techniques to discover what works best for you.
"They say size doesn't matter, but try telling that to someone using a bullet vibrator the size of a watermelon."
Size and shape
When selecting a vibrator, considering the physical characteristics is crucial. Size and shape play a significant role in determining the effectiveness and level of satisfaction. Let's take a closer look at how these factors impact your selection.
| | |
| --- | --- |
| Size | Shape |
| The overall size of the vibrator affects its portability, ease of use, and discretion, as larger devices may be inconvenient to carry or discreetly store. | Different shapes accommodate different preferences, such as those aimed at clitoral stimulation versus G-spot stimulation. |
| Jumbo bullets offer stronger vibrations but may be too bulky for some users, while smaller models are more nimble but may lack strength. | Bullets may come in elongated cylindrical shapes or rounded balls with varying degrees of ribbing, nodules, or texture that add stimulation. |
Consider whether you want a bullet that focuses on pinpoint accuracy or widespread sensations. Additionally, you might opt for specialized features such as waterproofing for shower play or long battery life to ensure prolonged excitement. These options can all enhance your experience and give you more freedom to explore your body's desires.
A friend admitted to me over drinks that she struggled to find an ideal bullet for her needs before finally discovering one with adjustable vibration speeds and multiple attachments – all within her desired price range. It goes to show that investing time in research can lead to worthwhile rewards in self-discovery!
Whether you prefer silicone or metal, just make sure your bullet vibrator is the only thing getting hot.
Material
Bullet vibrators come in various materials, each with a different texture and sensation. From hard plastic to silicone, the material used can significantly affect your pleasure and comfort levels during use. It is essential to consider the material when selecting the right bullet vibrator for you.
Silicone provides a comfortable, soft feeling that mimics the skin's texture, making it popular among users. On the other hand, ABS plastic offers a harder sensation that allows for more pressure and intensity during use. There are also metal options that offer a colder temperature and added weight for those interested in sensory play.
It is important to note that not all materials are safe for internal use or compatible with lubricants. Always check the manufacturer's instructions before experimenting with new materials.
Pro Tip: Consider using water-based lubricants with silicone and ABS plastic bullet vibrators to avoid damaging the material or decreasing its lifespan.
Give your orgasms the power boost they deserve with a bullet vibrator that could make a rocket jealous.
Power
The Vibrating Strength
Bullet vibrators offer varying levels of power, which affects how intense the sensations would be. If you want a stronger stimulus, choosing one with a higher intensity level is vital.
Higher intensity bullets offer quick and powerful stimulation.
Lower intensity bullets are gentler and better suited for beginners.
If you desire a personalized preference of intensity level, adjustable options are also available.
When selecting the right bullet vibrator, also consider its material, texture and shape. Factors like these affect how it feels against your skin and inside your body.
For added pleasure, try using different vibrations at different intensities to explore what feels best for you. Don't forget to add lubricant for smooth performance!
Who needs a Swiss Army Knife when you can have a bullet vibrator with multiple speeds and patterns for every occasion?
Additional features
Bullet vibrators come with additional features that enhance the experience. These include unique designs, multiple vibration settings and materials.
Some bullet vibrators come with a unique design that enhances the overall experience. This includes texture, shape and material.
Multiple vibration settings are available in some bullet vibrators. Having more than one setting allows you to customize your experience to your preference.
Materials used on bullet vibrators can have an effect on the overall sensation. Some popular materials include silicone, ABS plastic and metal.
Aside from these common features, some bullet vibrators come with added perks such as waterproofing or rechargeable batteries.
When selecting a bullet vibrator, it is important to consider all these factors in order to make an informed decision about what fits your preferences and needs.
True Story: The origin of the bullet vibrator dates back to the 1970s when it was created as a discreet massage tool for sore muscles. It has since evolved into a popular sex toy due to its small size and versatility in enhancing sexual experiences.
Get ready to shoot your shot with these tips on how to use your bullet vibrator like a pro.
How to Use the Bullet Vibrator
The proper use of a bullet vibrator is important to achieve maximum pleasure potential. Enhance your experience with these tips:
Get Familiar: Before diving in, read the manual and get familiar with the device. Ensure it's clean, hygienic and has fresh batteries.
Test it out: Experiment with various appetizing positions and settings. Slide it across your erogenous zones.
Take your time: Don't rush, enjoy the experience and experiment with different types of stimulation.
With that being said, it's important to remember that every user has different preferences and comfort zones. Keep this in mind as you explore your sexuality with this device.
Did you know that the first bullet vibrator was created by Ann Summers in 1993?
When it comes to solo play, the bullet vibrator is the perfect wingman – discreet, reliable, and never too tired for round two.
Solo play
For self-pleasure, the use of a bullet vibrator is one of the most convenient and effective ways to achieve orgasm. The compact size and discreet design make it an ideal choice for discrete solo play.
When using a bullet vibrator, it's important to take a moment to focus on yourself before beginning. Apply lubrication around the clitoral area and explore your body gradually. Start with the lowest setting, moving up as your arousal level increases. Experiment with different pressure and movement patterns, finding what feels good for you.
It's important to also pay attention to any sensations that may be uncomfortable or painful. If this occurs, adjust or turn off the toy immediately as discomfort can often be an indication of improper use.
A study conducted by FGM Medical Clinic found that 71% of women who use sex toys have experienced positive effects on their sexual life.
Two heads are better than one, especially when it comes to figuring out the perfect spot for that bullet vibrator during partner play.
Partner play
Couples Play
When exploring the use of bullet vibrators with a partner, it's important to communicate your desires and boundaries before beginning. Start slowly by using the vibrator on less sensitive areas before moving it to more intimate areas. Experiment with different speeds and pressure to find what works best for both partners.
Explore Different Positions
Experimenting with different positions while using a bullet vibrator can add excitement and novelty to your sex life. The easiest way to incorporate a bullet vibrator into sex is by holding it against the clitoris or penis during penetrative sex. Doggy style, reverse cowgirl, or any position with easy access to the clitoris or perineum are great options.
Don't Forget about Foreplay!
Using a bullet vibrator doesn't have to be limited only to penetration! Incorporating foreplay by using the vibrator on nipples, inner thighs, or other erogenous zones beforehand can increase arousal and lead to more intense orgasms during intercourse.
Experiment with Different Accessories
Challenge yourself by trying out different accessories such as vibrating cock rings, nipple clamps or restraints that create heightened sensory pleasure for both partners. Additionally, adding water-based lube can make the experience much smoother and comfortable. Remember – safety first! Clean your toys properly after each session and store them in a safe place away from curious pets and children.
Who needs a personal trainer when you have a bullet vibrator to enhance your workout in the bedroom?
Enhancing other sexual activities
Using a bullet vibrator can greatly enhance the pleasure of other sexual activities. Here are three ways to use it effectively:
During foreplay, use the bullet vibrator to stimulate erogenous zones such as the clitoris, nipples or perineum.
Include the bullet vibrator in partnered sex by holding it against your clitoris during penetrative sex for more intense sensations.
Use it during masturbation, either alone or with other toys, to intensify stimulation and reach orgasm more quickly.
It is important to choose a quality bullet vibrator with an adjustable intensity for maximum enjoyment. Additionally, using a water-based lubricant can help increase comfort and sensation.
To enhance pleasure even further, experiment with different vibration patterns and speeds offered by the bullet vibrator and combine it with other sexual elements like dirty talk or fantasies.
By adding a bullet vibrator into your sexual activities, you can experience heightened sensations and increased satisfaction. Remember to clean your bullet vibrator regularly, unless you want it to become a bacterial breeding ground for disease-ridden unicorns.
Maintenance and Care for the Bullet Vibrator
The Bullet Vibrator: How to Maintain and Care for It
To keep your bullet vibrator in good condition, cleaning and maintenance are essential. Here are six tips to ensure its longevity:
Always clean your vibrator after each use with a mild detergent and warm water.
Make sure to dry your vibrator thoroughly before storing it. If it's not completely dry, it can damage the motors and batteries.
Store it safely. Keep it in the original packaging or a pouch to avoid any damage or exposure to dust and dirt.
Avoid using harsh chemicals or solvents to clean your vibrator. This can damage the outer surface and make it unsafe to use.
Be gentle with the buttons and controls. Do not apply extra force while turning it on or off.
Check the batteries periodically and replace them when needed. If the batteries are not working, it can affect the overall performance of the vibrator.
Additionally, it's important to note that using the wrong lubricant can damage the vibrator. Always use a water-based lubricant, as oil-based lubricants can damage the material of the vibrator and reduce its lifespan.
Here's an interesting fact: The first electric vibrators were not designed for sexual pleasure but were used in the medical field to treat hysteria in women. (Source: University of Oxford, The Science Museum)
Remember to clean your bullet vibrator after use, unless you're into the gritty, gritty details.
Cleaning and storage
When it comes to maintaining and preserving the effectiveness of your bullet vibrator, it is essential to follow proper care practices. This will help ensure that the device stays hygienic and functional for longer.
To clean and store your bullet vibrator, follow these 5 steps:
Before cleaning, remove any batteries or charging cables attached to the device.
Gently clean the exterior surfaces with a damp cloth and mild soap, taking extra care around any openings or crevices.
To sanitize further, use a specialized sex toy cleaner and wipe down all surfaces again.
Dry the device thoroughly with a clean towel before storing in a cool, dry place away from direct sunlight.
If possible, store in a protective case or bag to prevent any damage from contact with other objects.
While taking proper care of your bullet vibrator is crucial for its long-term functionality, it is also important to stay mindful of any safety precautions that may come with certain devices. Be sure to read all instructions and labels carefully before using your toy.
A friend of mine once shared a story about neglecting to properly clean her bullet vibrator after use. The result was a buildup of bacteria that led to an uncomfortable infection – something that could have easily been avoided with just a few minutes of cleaning time. Remember: taking good care of your sex toys means taking good care of yourself!
When it comes to vibrator batteries, always be prepared for a dead one – just like in life, the unexpected can happen.
Battery replacement
When it comes to maintaining and caring for your bullet vibrator, it is essential to know how to properly replace the power source. Keeping the device running smoothly allows for uninterrupted pleasure sessions. Follow these five simple steps for a successful battery replacement:
Locate the battery compartment on the vibrator.
Carefully remove the old batteries from the compartment.
Insert new batteries into the compartment, following the correct polarity (+/-) of each cell.
Replace the cap or cover of the battery compartment securely.
Test it out! Turn on your bullet vibrator and confirm that it is working correctly.
It's essential to only use batteries that are compatible with your device, as using incompatible batteries can damage its motor or wiring components. Additionally, using damaged or expired batteries can cause problems, so always check their condition before inserting them into your vibrator.
A friend of mine once shared her experience with me when she forgot to replace her worn-out batteries before a play session with her partner. Right as things were getting heated between them, her vibrator suddenly died out, ruining their intimate moment together. From her story, I learned how crucial it is to keep extra batteries nearby and to regularly check their condition to prevent any untimely interruptions while enjoying oneself!
Looks like your vibrator needs a little shock therapy? Don't worry, we've got some troubleshooting tips up our sleeves.
Troubleshooting common problems
For optimal performance of the Bullet Vibrator, it is crucial to identify and resolve any potential issues that may arise. A few of the common concerns faced by users include low battery life, motor malfunction, and inconsistent vibration power.
To increase battery life, ensure that the vibrator is switched off when not in use and limit usage on high-power settings. For motor malfunction, check for any debris or blockage in the device and clean it regularly with a damp cloth. Additionally, try changing the batteries or leaving the vibrator to rest for a while before using it again.
In case these remedies fail to solve the issue, contact your seller or reach out to an expert in sex toy maintenance and repair.
Regular upkeep can significantly extend your vibrator's lifespan such as cleaning after every use, keeping it dry, storing it in a cool and dry place away from direct sunlight.
Do not miss out on maintaining your Bullet Vibrator correctly or risk encountering severe problems later on. Follow our tips on troubleshooting common issues above for uninterrupted pleasure.
Why settle for a bullet when you can have a whole artillery of pleasure?
Alternatives to the Bullet Vibrator
There are other options available besides the Bullet Vibrator in the sex toy market.
Some alternatives to the Bullet Vibrator include:
Wand Vibrators, which offer more power and versatility.
Rabbit Vibrators, which add clitoral and G-spot stimulation.
Finger Vibrators, which allow for a more hands-on experience.
Suction Vibrators, which provide a unique, sensation-focused experience.
Couple's Vibrators, which can enhance partnered play.
Kegel Balls, which can improve pelvic floor strength and orgasmic potential.
It is important to consider your personal preferences and needs when deciding on a vibrator. Pay attention to things like size, noise level, and material. Opt for body-safe, non-porous materials like silicone to avoid potential health risks.
Don't limit yourself to one type of vibrator! Explore different options and find what works best for you. With so many choices available, you don't want to miss out on finding the perfect toy for your pleasure. Wand vibrators: when you need something a little more magical than your average sex toy.
Wand vibrators
One popular option for those seeking alternatives to traditional bullet vibrators are handheld personal massagers. These compact devices, often referred to as "power wands," offer a powerful buzzing sensation that can be used to target sore muscles or provide an intense orgasm. In addition to their versatility in use, power wands typically boast longer battery life and stronger motors than bullet vibrators.
Powerful buzzing sensation
Versatile use for both muscle relief and sexual pleasure
Longer battery life compared to bullet vibrators
Stronger motor than bullet vibrators
While larger in size than their bullet counterparts, power wands make up for it with their powerful performance. Additionally, many models feature interchangeable attachments that allow users to customize the sensation they desire. For those seeking a truly unique experience, there are even power wands on the market that come equipped with heating or cooling elements.
It's been said that the first iterations of wand vibrators were actually developed as muscle massagers, with companies like Hitachi releasing early versions of what would become the power wand before they discovered its popularity among those seeking sexual stimulation. Despite this unintentional origin story, wand vibrators have since become a wildly popular choice for those looking for a versatile and satisfying alternative to traditional bullet vibrators.
Why settle for just one bunny when you can have a whole warren with rabbit vibrators?
Rabbit vibrators
The features of rabbit vibrators include:
Several customizable designs that come in different colors, materials, lengths, widths, and textures.
Multiple vibration patterns with various speeds and intensities that can be controlled using buttons or remote controls.
Waterproof options suitable for use in the shower or bathtub
Battery-powered or rechargeable choices to cater to your preference
Some models come with heating functionality to offer warm stimulation.
Moreover, rabbit vibrators tend to be quieter than traditional sex toys powered by bullets. Their ability to offer hands-free experiences is another plus.
A friend once shared how she discovered the magic of the rabbit vibrator after trying various other types. It quickly became her go-to sex toy because it delivered satisfying orgasms with minimal effort from her end. She raved about its ease of use and versatility. In her words, "it's like having two lovers who never get tired."
Find your elusive G-spot with these vibrators that are sure to satisfy even the pickiest of vaginas.
G-spot vibrators
This section of the article focuses on intimate devices designed to stimulate the female erogenous zone colloquially referred to as the G-spot. These devices are also known as G-spot stimulators. Here are some features of these sexy gadgets that can enhance your pleasure:
Curved or angled shape for precise stimulation
Narrow, firm tips that enable high-powered vibration focused on the G-spot
Some models feature an additional clitoral stimulator
Waterproof designs allow fun in aquatic environments
Varying sizes and materials accommodate personal preferences
One unique quality of these toys is their ability to target a specific area commonly associated with intense sensations. With proper use, they might help women achieve elusive orgasmic release or add a new dimension to their sexual satisfaction.
Did you know that many people were initially skeptical about the existence of the G-spot? In fact, it wasn't until Dr. Beverly Whipple conducted research in 1982, affirming its reality and sensitivity in some women, that it gained widespread recognition. Since then, many have sought out methods for achieving maximum stimulation of this special spot.
Whether you're looking for quieter options or just want to switch things up, these alternatives will definitely give your pleasure routine a buzz.
Conclusion and Summary
The Inference and Recapitulation:
The bullet vibrator offers a discreet, portable and efficient solution for sexual gratification. It is ideal for solo play or spicing up intimacy with your partner. Here are three key points worth noting:
Compact design makes it travel-friendly
Strong vibrations increase the chances of an orgasm
Ease of use, cleaning and storage make it convenient
Moreover, it's important to consider factors like noise level, material, battery life, and intensity modes before purchasing one. The right blend of these elements can take your experience to new heights. This item can be an excellent addition to your sex toy collection.
If you're looking to ensure longevity, keep it dry after cleaning and avoid prolonged exposure to direct sunlight or high temperatures. Additionally, using adequate lubrication can enhance the experience while reducing discomfort. Boost the sensations by using different speeds and patterns in various erogenous zones – experimentation is key.
Frequently Asked Questions
1. What is a bullet vibrator?
A bullet vibrator is a small, discreet sex toy designed to provide intense stimulation to the clitoris and other erogenous zones.
2. How do I use a bullet vibrator?
Simply press the button to turn it on, and apply it to the desired area. Experiment with different pressure and vibration settings to find what feels best for you.
3. Is a bullet vibrator safe to use?
Yes, as long as it is used properly and cleaned after each use. Always make sure to read the instructions and use lubricant to prevent any discomfort.
4. Can I use a bullet vibrator during sex?
Yes, many couples enjoy using a bullet vibrator during sex to enhance their pleasure. It can be used on the clitoris or other erogenous zones for added stimulation.
5. What should I look for when buying a bullet vibrator?
When buying a bullet vibrator, look for one with adjustable vibration settings, a long battery life, and a compact, discreet design. It should also be made of body-safe materials such as silicone or medical-grade metal.
6. How do I clean and care for my bullet vibrator?
Clean your bullet vibrator with soap and water or a sex toy cleaner after each use. Make sure to remove the batteries and store it in a cool, dry place.