Introduction
Troubleshooting Guide for a Non-Functional Vibrator.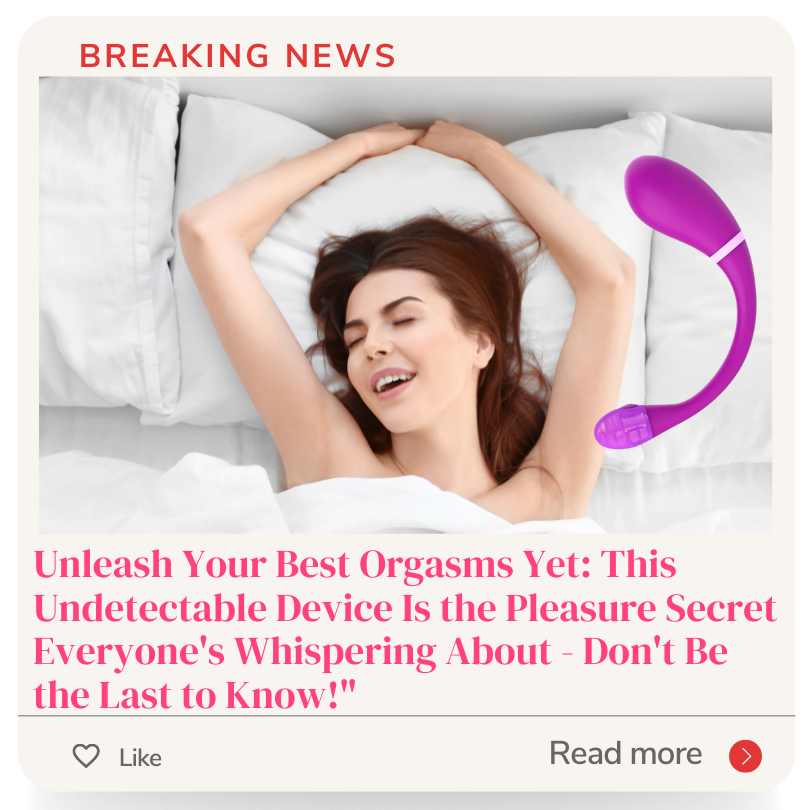 A non-functional vibrator can be a nuisance, but it's fixable. Whether it's due to software glitches or hardware damage, this guide provides solutions to revive your vibrator and bring back its functionality.
Possible solutions include:
Restarting the device
Checking for updates
Ensuring that vibration settings are enabled
Inspecting the motor for any obstructions or mechanical issues
Following these steps can help resolve the issue quickly.
Don't let a non-functional vibrator dampen your experience. Use this guide to restore it to working condition and enjoy the full benefits of your device.
Looks like the vibrator is suffering from performance anxiety, but don't worry, we've got the tools to bring it back to its buzzing best.
Reasons why vibrator may not be working
Is Your Vibrator Not Working? Here's What Might Be Causing the Issue
If your vibrator is not providing the expected stimulation, there could be different factors contributing to its malfunction. These are some of the possible reasons and solutions.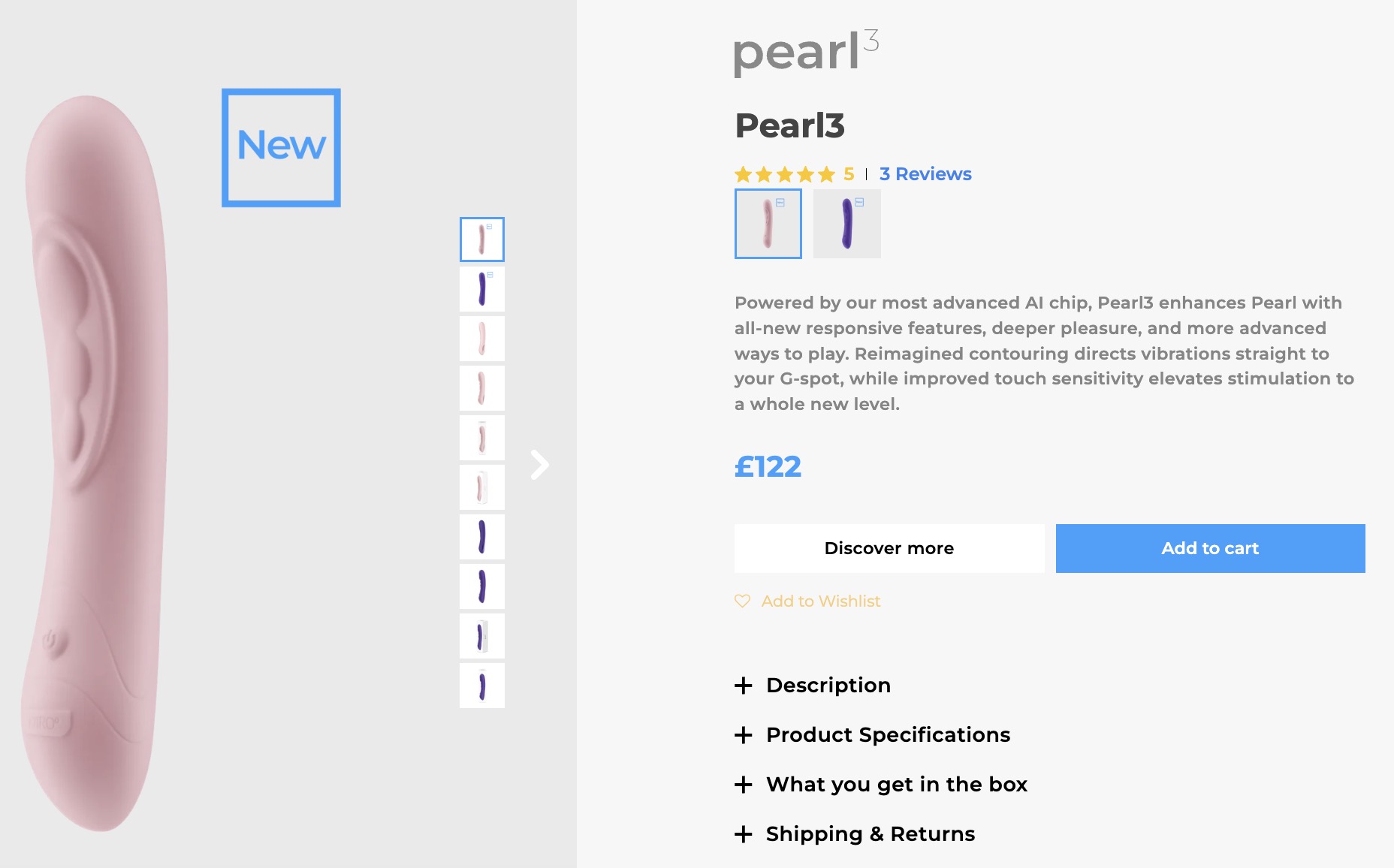 Firstly, the battery or power source could be depleted or disconnected. Make sure your vibrator has fresh batteries or is properly plugged or charged. If this is not the case, the speed or intensity settings might be adjusted too low or high, or the device might be in a non-vibrating mode. Check the manual or buttons to adjust the settings accordingly.
Another possibility is that the vibrator has accumulated dirt or moisture, which can interfere with the motor or circuits. Cleaning the device with a soft cloth and mild soap or toy cleaner, and letting it dry thoroughly before using it again, can help solve the issue. If the problem persists, there could be a malfunction in the internal components, such as the wires, connectors, or motor. In this case, it is best to contact the manufacturer's customer service or a professional repair shop to assess and fix the problem.
It is also important to note that not all vibrators are suitable or compatible with all bodies, preferences, or conditions. Factors such as the shape, size, material, noise level, vibration pattern, or features of the device can affect the pleasure, comfort, or safety of the user. Therefore, it is advisable to research and choose a vibrator that suits your needs and interests, and to communicate and experiment with your partner or yourself to find the most enjoyable and satisfying uses.
For example, Sarah bought a cheap bullet vibrator online but found that it was too loud, too weak, and too uncomfortable to use. She tried to return it, but the seller refused to accept it, so she ended up throwing it away. Later, she consulted a sex educator and bought a higher-quality silicone vibrator with variable speeds and patterns, which she found much more pleasurable and versatile. She also learned how to care for and store her vibrator properly, to ensure its longevity and hygiene.
Remember, the vibrator is a tool for sexual pleasure, and its malfunction does not reflect on your worth or ability as a lover or a person. By troubleshooting and exploring the possible reasons why it might not be working, and by choosing and using the right vibrator for you, you can enhance your solo or partnered erotic experiences and promote your sexual health and well-being.
If your vibrator is feeling a bit sluggish, it might be time to give it a charge. Just don't forget to put it on silent if you're in public!
Battery issues
One of the reasons why a vibrator may not be functioning is due to power-related issues. The source of power in a vibrator is usually a battery, and if it is low or dead, the device won't work. In addition to low battery levels, battery corrosion could also cause your device to malfunction. Battery corrosion occurs when batteries are left in the vibrator for an extended period, causing acid to leak and damage the device's electrical connections.
A quick fix for this problem would be to replace the batteries with new ones. Ensure that the new set of batteries fit correctly into your toy's battery compartment for optimal performance. To clean corrosion remnants from your device, use a cotton swab dipped in vinegar or baking soda solution and rub gently on the affected areas.
Another solution would be to recharge your vibrator if it is rechargeable instead of replacing its batteries. Rechargeable vibrators come with instructions on how long they should charge before use and how much time they should last on a single charge. Be sure to follow these instructions accordingly.
In summary, battery issues may hinder the functioning of a vibrator. To resolve this issue, consider replacing worn-out batteries with new ones or recharging your vibrator if it is rechargeable. Cleaning battery residue using baking soda/vinegar solutions can also repair corroded devices while keeping them hygienic as well.
Looks like your vibrator is having commitment issues, it just can't seem to connect.
Connection problems
The connectivity of the vibrator can hinder its functionality. The problem may lie within the battery or the charger, causing the device to malfunction. This issue must be immediately resolved to avoid further complications.
The device's power source could be faulty and not providing enough energy for it to operate properly. Sometimes, it could also be due to a damaged charging port or cable. In such cases, it is recommended that you inspect all cables and ports to ensure everything is correctly connected.
One more thing that might cause connection problems is an app update. An updated app may not support your device, or there may be compatibility issues due to new updates on your smartphone. It is suggested that you seek technical support from the manufacturer in such cases.
It was 4 pm, and Linda had been eagerly waiting for her date night with her boyfriend John. They sat down to watch a movie while enjoying wine, and then John brought out his new vibrator from his bedroom drawer. However, when he turned it on, nothing happened! The couple was disappointed; Linda recommended returning the product as defective but later found that there were some connectivity problems due to a loose charging port.
Looks like your vibrator is experiencing some internal turmoil. Perhaps it's time to schedule a visit with the vibrator doctor.
Internal damage
Malfunctioning vibrators may occur for several reasons, including internal defects resulting in reduced or lack of motor vibration. This could result from damage to internal components such as the circuit board, wiring, or battery leakages. Such defects are typical with frequent rough usage, dropping of the vibrator on hard surfaces or inappropriate storage conditions.
In many cases, the primary indicator of internal damage is when your vibrator starts emitting strange noises compared to its normal mode of operation. Alternatively, a vibrating irregularly that appears weak or non-existent is indicative of an issue with vibrator's internal components.
To prevent any form of power loss caused by internal damage when not in use; store your pleasure toy in a dry and cool place away from direct sunlight and moisture. Use silicon-based lubricants instead of oil-based lubricants to reduce corrosion opportunities that may cause long-term defects.
Don't let internal component issues stop you from experiencing pleasure; replace your damaged vibrator parts to restore it back into working condition. It's always better to be safe than sorry!
Vibrator not doing its job? Don't panic, just give it a little shake-up with these easy fixes.
How to fix vibrator not working
As a smartphone user, it can be frustrating when the vibrator on your device stops working. But don't worry, you can easily fix this issue by following these simple steps:
Check your phone's settings and make sure that the vibrator is turned on. Sometimes, the vibrator might have been accidentally turned off.

Restart your phone. This can fix any software-related issues that might be causing the vibrator to malfunction.

Remove the back cover of your phone and check if the vibrator is properly connected to the motherboard. If you notice any loose connections, firmly press the vibrator to ensure that it is properly connected.

If none of the above steps work, it is possible that the vibrator itself is faulty and needs to be replaced. In this case, it is best to take your phone to a professional repair service to get it fixed.
In addition to these steps, it is important to note that not all smartphone models have a vibrator feature. So, before assuming that your phone's vibrator is not working, make sure to check if your device has this feature.
Pro Tip: If you want to avoid future issues with your phone's vibrator, make sure to handle your device with care and avoid dropping it as much as possible.
You know what they say, a vibrator without batteries is like a party with no booze – a real buzzkill.
Battery replacement
For those facing the issue of their vibrator not working, it is highly likely that the vibrator's battery needs replacement. To fix this, follow these six simple steps:
Identify which type of battery your vibrator uses.
Remove the old battery carefully using tweezers or a small screwdriver.
Clean out any dirt or debris within the battery compartment to ensure good contact with the new battery.
Place the new battery inside, ensuring that it is inserted correctly according to the positive and negative markings within the compartment.
Screw back on any parts removed earlier to access the battery compartment.
Test your vibrator to ensure that it is working as normal.
Additionally, ensure that you are using high-quality batteries for optimal performance. It is essential to note that different vibrators may require different types and sizes of batteries. Therefore, always check your vibrator manual or consult with an expert to avoid damaging your device.
A common issue during this process is accidentally damaging other parts while attempting a battery replacement. Be sure to handle your vibrator with care and avoid applying too much force when removing or replacing the battery.
It's worth noting that vibrations were first used medically in Ancient Greek Times. Doctors would recommend their patients sit on vibrating chairs as a remedy for painful conditions such as gout and arthritis, which has helped pave the way for modern-day vibrators.
Time to give your vibrator some TLC and clean those dirty connections – it's not a spa day for you, but it sure is for your toy!
Cleaning connections
Cleaning the internal connections is an essential step in fixing a non-functional vibrator. Follow these 6 simple steps to get your device up and running:
Disassemble the device and remove the battery.
Locate the internal connectors that connect the vibrator to the device's circuit board.
Use a soft brush or cotton swab to remove any debris or dirt from the connectors.
Apply a small amount of rubbing alcohol on another cotton swab and gently clean both sides of the connectors. Allow it to dry before proceeding.
Reassemble your device and turn it on to see if cleaning resolved the issue.
If not, repeat the process or consider replacing your device's vibrator altogether.
If you are still experiencing issues with your vibrator, it could be due to a damaged internal component such as wires or magnets. In this case, consulting a professional technician may be necessary.
Don't let a malfunctioning vibrator ruin your day – take action today by following these simple steps. Remember that neglecting this issue can lead to more significant problems in your device later on.
Leave the repairs to the pros, unless you want to risk your vibrator becoming a fire hazard.
Professional repair options
For those who are unable to fix their phone's vibrator issue themselves, professional repair options are available. Experienced technicians can diagnose and solve the problem with ease. There are many reputable companies that specialize in mobile phone repairs, so it is important to find one that is reliable and competent.
To have your phone's vibrator fixed by a professional, you can either take it to a service center or request for an on-site repair. In both cases, you will be charged for the services rendered, but the cost may vary depending on the extent of the damage and other factors such as location and labor charges.
It is worth noting that some manufacturers offer warranty coverage that includes vibrator issues. Be sure to check whether your device is still under warranty before taking it for repair or replacement. Also, ensure that you back up all your data before handing over your device for repair to avoid any unexpected loss of data.
Experts recommend seeking authorized servicing centers or approved third-party repair shops for phone repairs rather than attempting DIY solutions. This guarantees that original parts are used in place of counterfeit ones which could cause further damage to your device.
According to TechRadar, around 30% of smartphone users encounter problems with their devices during the first year of ownership alone.
Get your hands dirty with these troubleshooting tips for your malfunctioning vibrator, because sometimes you just need to take matters into your own hands.
Troubleshooting tips
If your vibrator has stopped working, you can try a few simple troubleshooting techniques to fix the problem. These steps can help you identify the root cause of the issue and get your toy working again.
Here are some troubleshooting tips that you can try:
Check the batteries – make sure they are properly inserted and have enough power.
Clean the vibrator – dust and debris can clog the motor, causing it to stop working.
Inspect the motor – if the motor has burned out, it may need to be replaced.
If the above steps did not work and the vibrator is still not functioning properly, you may want to consult the manufacturer's guide or contact customer support for assistance. They may offer additional advice or replacement options to fix the vibrator.
Don't let a malfunctioning vibrator ruin your pleasure. Try the above troubleshooting tips to get it back in working order. Time is of the essence, so act quickly to avoid missing out on the sensations you crave.
Swapping batteries is like dating – sometimes you just need to find someone new to give you a spark.
Testing with a different battery
When facing issues with your battery, trying out a different battery can pinpoint the problem and help in solving it. Here's a quick guide on testing with a different battery.
Ensure that the alternate battery is compatible and meets the required specifications.
Turn off all devices and remove the current battery from your device.
Replace it with the alternative battery and turn on the device.
Check if it powers up without any glitch or issue.
If it works fine, then most likely, the initial problem was due to an exhausted or faulty battery.
Furthermore, keeping spare batteries always comes in handy in case of unexpected incidents such as power outages or when traveling to places where outlets are not available.
Bear in mind that extended use of incompatible batteries may severely damage your device permanently. Hence we'd recommend double-checking before investing in new or alternative batteries for electronic devices.
Make sure your connections are tighter than your ex's grip on your bank account.
Checking connections
The first step to resolving connectivity issues is by conducting a network check. This process involves verifying the stable connection between devices and networks used to access the internet.
Here's a 5-step guide on how to check your connections:
Ensure all cables are correctly plugged in
Restart all devices utilized, including the router/modem
Connect different devices to the network to determine if it's isolated to one device
Check for any software or driver updates
Contact your internet service provider (ISP) for assistance, especially if nothing else works.
Additionally, examining details such as signal strength, IP address, and DNS configuration may be helpful in pinpointing faults that require attention.
When experiencing internet connectivity issues, reviewing and paying attention to the operating system logs may uncover solutions not addressed above.
A few weeks ago, while working remotely on a project, my laptop's connectivity got disrupted. I tried all recommended checks but none worked; then I called our IT support team. They discovered that my antivirus software was blocking my computer from accessing the internet. After adjusting firewall settings, everything worked fine again!
Before you panic and throw it out, inspect your vibrator for damage. No, seriously, we mean your phone's vibrator.
Inspecting vibrator for damage
When examining the device that stimulates vibrations, certain precautions should be taken to check for any damage. Inspect the vibrating component of your equipment regularly and check for dents, fractures, or loose connections that may have occurred due to wear and tear. Tighten all screws, bolts or nuts that seem loose. Be careful not to break any fragile parts when inspecting it.
If you detect any defects with your vibrator, avoid using it until the issue is fixed. Damaged devices do not function efficiently and may cause further damage. Consider replacing them if they are beyond repair.
Properly maintaining your gadget will increase its lifetime substantially and will help you avoid unnecessary costs for repairs or replacements. Always keep in mind these suggestions: assess your vibrator weekly, look out for deterioration, prevent prolonged use of damaged objects, store it in a dry location to escape physical impairment. The best way to observe continued use of vibrators in excellent shape.
Take good care of your vibrator to ensure it lasts longer and runs effectively every time you need it. Failure to implement this could lead to complications later down the road.
If all else fails, just blame it on the IT guy.
Conclusion
The solution to a malfunctioning vibrator is crucial for those who rely on it. Various reasons can cause this error, but the most common one is that it needs a simple reboot or recharge before use. Resetting your device may also clear any glitches and solve the issue. If the problem persists, consider consulting with the manufacturer or purchasing a new device altogether. Remember to follow proper usage instructions to avoid damage.
Frequently Asked Questions
Q: Why is my vibrator not working?
A: There could be several reasons why your vibrator is not working. It could be due to a dead battery, a loose connection, or a faulty motor.
Q: How can I fix my vibrator not working?
A: First, check to make sure the battery is properly inserted and charged. If the battery is not the issue, check the connections and make sure they are tight. If those solutions don't work, it may be time to replace the motor.
Q: What if my vibrator is still not working after trying to fix it?
A: If your vibrator is still not working after attempting to fix it, it may be time to consider getting a new one.
Q: How do I know if the battery is dead?
A: If your vibrator is not working, the first thing to check is the battery. You can do this by removing the battery and testing it with a multimeter. If the voltage is below the recommended level, then the battery is dead.
Q: Can I replace the motor in my vibrator?
A: Yes, you can replace the motor in your vibrator. However, it may be more cost-effective to purchase a new one.
Q: Is it safe to attempt to fix my vibrator myself?
A: If you have experience with electronics and understand how vibrators work, then it may be safe to attempt to fix it yourself. However, if you are unsure or do not have experience, it is recommended to take it to a professional for repair.