Common Types of Vibrator Batteries
To learn about the different types of batteries for vibrators, check out this section on common types of vibrator batteries. With a brief overview on disposable batteries, rechargeable batteries, and specialty batteries, you can discover the most suitable battery solution for your specific vibrator model.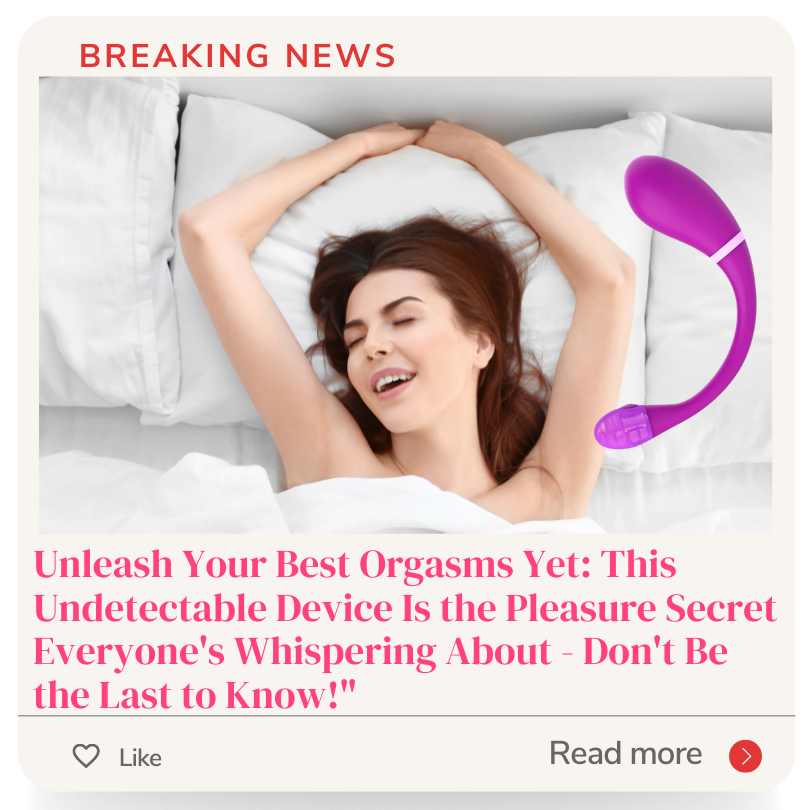 Disposable Batteries
Disposable batteries are a popular choice for vibrators. These single-use cells are affordable and readily available, making them a convenient option. Here are some types of disposable batteries commonly used in vibrators:
Alkaline Batteries: These are the most commonly used disposable batteries in vibrators. They offer high performance and a longer lifespan than other types of disposable batteries.
Zinc-Carbon Batteries: These batteries provide less power output and shorter battery life than alkaline batteries. However, they're an economical choice for low-drain devices.
Lithium Batteries: Lithium batteries have a higher voltage output than alkaline batteries, which makes them ideal for high-performance devices like vibrators. However, they can be more expensive to purchase initially.
Oxyride Batteries: Oxyride batteries have an even higher voltage output than lithium batteries, which translates into long-lasting power for your vibrator. However, they're also more expensive and harder to find.
Silver Oxide Batteries: These are commonly used in smaller sex toys because of their small size. They offer stable power output and a long shelf life, but they're also more expensive than other types of disposable batteries.
Manganese Batteries: Manganese batteries are rarely used in vibrators due to their poor performance and short battery life compared with the other types mentioned above.
When using these types of disposable vibrator-batteries, it's important to remove them from the device when not in use to prolong the lifespan. Additionally, it's important to note that there are several factors that determine which type of battery is best for your vibrator device such as its power requirement and expected run time.
To ensure that your vibrator has adequate power at all times, it is recommended that you replace your vibrator's battery after each use, especially when the cell gets weak or depletes. Alternatively, you can choose to purchase reusable or rechargeable batteries that are much more economical in the long run and environmentally friendly. Say goodbye to the hassle of constantly replacing batteries, and hello to a vibrator that lasts longer than your last relationship with rechargeable batteries.
Rechargeable Batteries
Rechargeable batteries are a type of battery that can be recharged and used again. They are commonly found in various electronic devices, including vibrators. Here are some points to consider about this particular type of battery:
Rechargeable batteries can come in different sizes and capacities
They are eco-friendly as they reduce waste compared to disposable batteries
They tend to be more expensive than disposable ones but offer long-term savings
The recharge time varies depending on the battery technology, but most take a few hours to fully charge.
It is worth mentioning that advanced technology has resulted in some rechargeable batteries with properties such as longer life-span and quicker charge times.
Interestingly, rechargeable batteries were first developed in 1859 by French engineer Gaston Plante. However, it wasn't until the 1960s when mass production began, leading up to today's variety of rechargeable battery options available.
Who needs a regular-size battery when you can power up your pleasure with a specialty one? The Energizer bunny has nothing on these vibrators.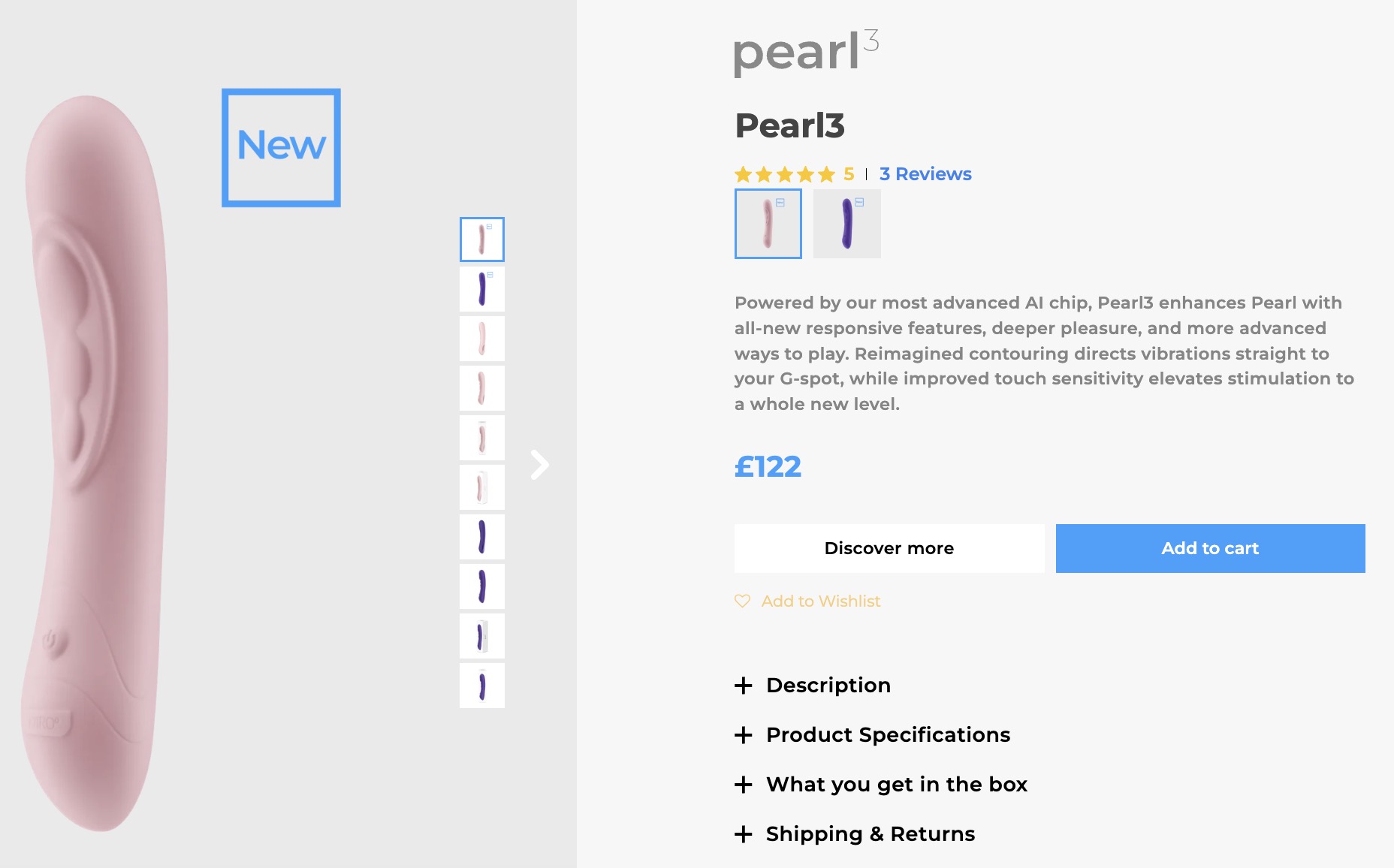 Specialty Batteries
Specialty batteries are unconventional power sources that are designed for certain types of vibrators, ensuring optimal performance and longevity.
Rechargeable batteries: These batteries use advanced technology that allows them to be reused again and again without compromising on power or performance.
High-capacity batteries: These batteries have a higher energy density, which means they can store more power in a smaller package, making them perfect for high-performance vibrators.
Noise-canceling batteries: These specialized batteries reduce excess vibrations and noise levels in your vibrator, greatly enhancing your overall experience.
Some specialty battery manufacturers also offer eco-friendly options like solar-powered vibrators with rechargeable solar panels, making them the ultimate option for conscious consumers looking to minimize their carbon footprint.
It is said that the first-ever battery was invented by an Italian scientist named Volta in 1800. He experimented with various metals to create an electrochemical cell capable of producing an electrical current. This ground-breaking discovery led to the production of modern-day batteries, including those used for specialty vibrators.
Because no one wants their vibrator to die mid-action, choosing the right battery is key – unless you're into sudden and unexpected power outages.
How to Choose the Right Battery for Your Vibrator
To choose the right battery for your vibrator with matching voltage and size, consider the vibrator material, and decide on rechargeable vs. disposable batteries. Matching the voltage and size will ensure optimal performance, and considering the vibrator material will help identify potential compatibility issues. Finally, choosing between rechargeable or disposable batteries depends on personal preference and convenience.
Matching Voltage and Size
When selecting a battery for your vibrator, it is essential to match the right voltage and size for optimal performance. Using an incorrect combination can result in low power output or damage to your device.
To ensure correct matching of voltage and size, refer to the user manual or packaging to find the recommended specifications. Voltage requirements vary depending on the type of vibrator, with some requiring higher voltages than others. Size is also crucial, as using batteries that are too small can result in a loose fit that affects performance.
Here is an example table that outlines the recommended specifications for various types of vibrators:
| Vibrator Type | Recommended Voltage | Recommended Size |
| --- | --- | --- |
| Bullet | 1.5V | AAA |
| Wand Massager | 4.5V | AA |
| Rabbit Vibrator | 6V | C |
It's important to note that generic batteries may not provide the same level of performance as branded ones. Investing in high-quality batteries will ensure consistent and efficient operation of your vibrator.
In addition to matching voltage and size, you should also consider factors like battery life, rechargeability, and environmental impact when selecting a battery.
Don't miss out on enjoying maximum pleasure from your vibrator due to incorrect battery selection. Take the time to choose the right one for optimal performance.
Choosing the right battery for your vibrator is important, but so is selecting a material that won't leave you feeling like you've just used a cheese grater.
Consider the Material of Your Vibrator
Understanding the properties of your toy is imperative when choosing the battery type for it. Different materials require different levels of power to function effectively.
Consider the physical composition of your vibrator when selecting the appropriate battery. Below is a suggested table:
| Material | Battery Type |
| --- | --- |
| Silicone | Alkaline or Lithium-Ion batteries |
| Glass | Rechargeable or lithium-ion powered batteries |
| Metal | Heavy-duty, non-rechargeable Alkaline batteries |
| Jelly Exterior | High-capacity Lithium polymer |
Materials such as jelly exteriors may require high-capacity Lithium polymer batteries, while glass and especially metal require heavy-duty, non-rechargeable alkaline batteries. The differences in material are important factors that dictate and influence how to choose the correct battery.
When choosing a battery for your toy, ensure you select non-leakage options to safeguard it from corrosive agents outside due to possible contact with liquids.
It is fascinating how technology has come alive in this area, giving rise to an abundant variety of options and possibilities today.
The history of toys like vibrators shows strong cultural taboos surrounding sex toys which have led marketing companies to write off sales through clinical mail-order catalogs as 'medical devices' in history books.
If you're on a budget, go disposable; if you're eco-conscious, go rechargeable – if you're both, you might want to consider just using your hand.
Rechargeable vs. Disposable
When it comes to selecting batteries for your vibrator, one important consideration is whether to opt for rechargeable or disposable options. Let's explore the differences between these two types of batteries.
| Rechargeable Batteries | Disposable Batteries |
| --- | --- |
| Can be recharged multiple times | Can only be used once before being discarded |
| Cost-effective in the long run | Less expensive upfront cost but must be replaced frequently |
| Better for the environment as they produce less waste | Create more waste as they need to be disposed of after each use |
Another factor to consider when choosing a vibrator battery is battery life. Rechargeable batteries tend to have longer life spans and can handle multiple charges, whereas disposable batteries will need to be replaced more often.
It's important to note that not all vibrators are compatible with both rechargeable and disposable options, so make sure to check the manufacturer's specifications before making a purchase.
Interestingly, vibrators were originally invented as medical devices in the late 19th century and were primarily used by doctors to treat "female hysteria."
Out with the old, in with the new batteries – because nobody wants a vibrator that fizzles out mid-session.
How to Replace Vibrator Batteries
To replace your vibrator batteries with ease, this section offers you a comprehensive guide. Follow the simple steps for both disposable and rechargeable batteries, and your vibrator will be up and running in no time. The sub-sections will give you a step-by-step guide for disposable batteries and rechargeable batteries.
Step-by-Step Guide for Disposable Batteries
This section presents a guideline for the installation of disposable batteries in vibrators. Follow these five straightforward steps and replace your vibrator's batteries with ease.
Identify the battery compartment of your vibrator, usually located at the end of its body.
Remove the battery cover by sliding or unscrewing it off the compartment.
Take out the old batteries and dispose of them accordingly. Avoid throwing them with regular trash as they may leak harmful chemicals.
Insert new batteries according to their polarity. Commonly, "+" end goes up, but check your vibrator's manual to confirm this.
Replace the battery cover and test if it works correctly by turning it on and trying different intensity levels.
Remember that rechargeable vibrators do not have disposable parts and are eco-friendlier options. Consider purchasing one if you often use your vibrator.
It is always advisable to store vibrators without batteries when not in use to prolong their lifespan.
An anonymous user once shared a story about how they mistakenly installed new batteries in reverse polarity, which resulted in damaging their brand new vibrator that caused both disappointment and embarrassment. Double-checking before closing the battery compartment can save you from such situations.
Get charged up with this step-by-step guide to replacing your vibrator batteries.
Step-by-Step Guide for Rechargeable Batteries
First, it is essential to understand how to replace the batteries of a rechargeable vibrator. Follow this step-by-step guide to replace the batteries of your vibrator and enjoy uninterrupted pleasure.
Identify the type of battery you need for your rechargeable vibrator.
Locate the battery compartment on your vibrator and remove the cap.
Remove the old batteries from the compartment and dispose of them properly.
Insert new batteries into the compartment, ensuring correct polarity.
Place the cap back onto the battery compartment and secure it tightly.
Charge your vibrator according to manufacturer's instructions before use.
It is important to note that different types of rechargeable vibrators may have specific instructions for replacing their batteries that differ slightly from these general steps.
Don't miss out on adding extra life to your favorite toy with fresh, fully-charged batteries! Regularly replacing BATTERY TYPE in your rechargeable vibrator will ensure optimal performance and long-lasting pleasure.
Remember, a safe battery is a happy battery, and a happy battery means a happy vibrator.
Battery Safety and Maintenance
To ensure optimal performance and longevity of your vibrator, it's important to follow proper battery safety and maintenance with regards to vibrator batteries. This includes implementing proper storage techniques and learning how to dispose of batteries correctly. Additionally, understanding battery lifespan and replacement schedules is crucial for maintaining the longevity of your device.
Proper Storage Techniques
Proper Storage Methods require appropriate handling of batteries during their downtime.
Always store batteries in a dry and cool location.
Avoid storing batteries inside vehicles or near areas with high temperatures.
Keep the battery terminals clean and free from debris during storage.
If possible, use protective covers to keep your unused cells safe from any physical damage.
It is advisable to note that batteries should not be stored partially charged.
Remember, it's always better to misplace the cells if they're already at their limit rather than placing them into storage. A vital tip would be to label your batteries both numerically and by type.
Pro Tip: Avoid using any other chemical substances or solvents while storing your cells.
Why not just toss them in the trash? Oh, right, because you don't want to cause a spark and burn down your entire neighbourhood.
How to Dispose of Batteries Correctly
To properly dispose of batteries, you must follow certain guidelines and regulations. Here are some tips to help you dispose of batteries correctly:
Do not throw batteries in the trash as they can release toxic chemicals in landfills.
Find a local recycling center or battery recycling program to properly dispose of all types of batteries including alkaline, lithium, and lead-acid batteries.
Place each battery type in separate bags or containers to avoid contact between them.
If a battery is damaged or leaking, place it in a plastic bag or container and take it to a hazardous waste center immediately.
Batteries that still have some charge left in them should be discharged before being recycled to avoid any short circuits.
It's important to note that some states have specific guidelines for battery disposal. Be sure to check with your state's environmental agency for more information.
When disposing of batteries, it is important to handle them with care. Never attempt to open or burn a battery, as it could cause an explosion or release harmful chemicals. Seek professional help if needed.
By following these guidelines, you not only protect the environment but also ensure your safety and the safety of those around you. Properly disposed of batteries can also be recycled and turned into new products. Remember, every small step towards proper battery disposal counts!
Replacing a battery is like breaking up with your car, it's never easy but necessary for a healthier relationship.
Battery Lifespan and Replacement Schedule
When it comes to the duration of battery use and when it should be replaced, there are several factors to consider. The "Battery Lifespan and Replacement Schedule" depend on usage, quality, and upkeep.
To provide a more comprehensive guide, let's take a look at the following table:
| Type of Battery | Lifespan (Years) | Replacement Schedule |
| --- | --- | --- |
| Lead-acid | 3-5 years | When voltage drops significantly or unable to hold a charge |
| Lithium-ion | 2-3 years | When battery capacity drops below 80% |
Please note that these are just approximate estimates based on optimal conditions. Furthermore, regular maintenance can extend the life of your battery.
It is essential to keep in mind that extreme temperatures can significantly affect the lifespan of your battery. High temperatures can cause faster degradation of capacity while cold temperatures decrease the efficiency and working time of the battery.
A unique detail to consider is that lead-acid batteries require periodic refilling with distilled water. Moreover, avoid leaving them in an uncharged state for extended periods as this will shorten its lifespan.
Interestingly enough, researchers from Stanford University have recently developed a lithium-ion battery that lasts up to four times longer than its typical counterparts. It involves redesigning the architecture of the negative electrode allowing for greater efficiency.
In general, proper maintenance and care will help maintain your battery's lifespan while following a schedule for replacement ensures optimal performance.
Looks like your battery's got a case of the Mondays, let's troubleshoot that sucker.
Troubleshooting Battery Issues
To troubleshoot battery issues with your vibrator batteries, this section on common problems and solutions and when to seek professional help may come in handy. Whether you're dealing with a dead battery or a malfunctioning motor, understanding the signs of battery issues is crucial to maintaining the functionality of your vibrator. Check out this section for quick fixes and expert tips.
Common Problems and Solutions
A comprehensive guide to identifying and resolving common issues with your battery. This will help you ensure optimal performance for your device.
The following table shows the Possible Battery Issues and their Solutions:
| Possible Battery Issues | Solutions |
| --- | --- |
| Battery not holding charge | Replace battery or close background apps |
| Device not turning on | Check charging cable or replace battery |
| Short battery life | Disable power-consuming apps or replace battery |
It's crucial to use appropriate charging devices with the correct voltage for your batteries. Using cheap third-party chargers can damage your batteries, shortening their lifespan.
Ensure you are using the manufacturer-provided charger and avoid using knock-off brands to extend the life of your battery.
Remember, if your battery starts making a noise like a dying animal, it's time to call in the professionals.
When to Seek Professional Help
When facing battery issues, it may not always be necessary to involve a professional. However, if you are experiencing persistent problems after attempting basic troubleshooting techniques, consider seeking advanced assistance from an expert.
In such cases, it can be more cost-effective to consult an authorized repair center or reach out to the manufacturer's technical support team for guidance rather than spending time and money on DIY fixes.
It is important to recognize the limitations of your technical knowledge and equipment before taking matters into your own hands. Seek professional help when necessary to avoid worsening the issue or causing irreversible damage.
I once attempted to repair my laptop's battery on my own without sufficient expertise. However, I ended up damaging the device even further and had to ultimately replace the entire device. Hence it is always better to seek assistance instead of experimenting with devices without prior knowledge.
Frequently Asked Questions
Q: What type of batteries do vibrators use?
A: Vibrators typically use either AA or AAA batteries.
Q: How long do vibrator batteries last?
A: The lifespan of vibrator batteries varies depending on the intensity and duration of use. However, the average lifespan is around 4-6 months.
Q: How do I know when my vibrator batteries need to be replaced?
A: You may notice a decrease in power or a weakening of the vibrations. Some vibrators also have low battery indicators.
Q: Can I use rechargeable batteries in my vibrator?
A: Yes, you can use rechargeable batteries in most vibrators. However, make sure to check with the manufacturer's instructions to see if there are any specific guidelines for battery usage.
Q: Do different types of batteries affect the power of the vibrator?
A: Yes, the type of batteries used can affect the power of the vibrator. Generally, alkaline batteries provide the most power, while rechargeable batteries may have slightly less power but can be more eco-friendly and cost-effective in the long run.
Q: How do I dispose of my vibrator batteries?
A: Vibrator batteries should be disposed of properly by recycling them at a designated battery collection site. Do not throw them in the trash.