Introduction
Sona Vibrator: Sensational Pleasure Device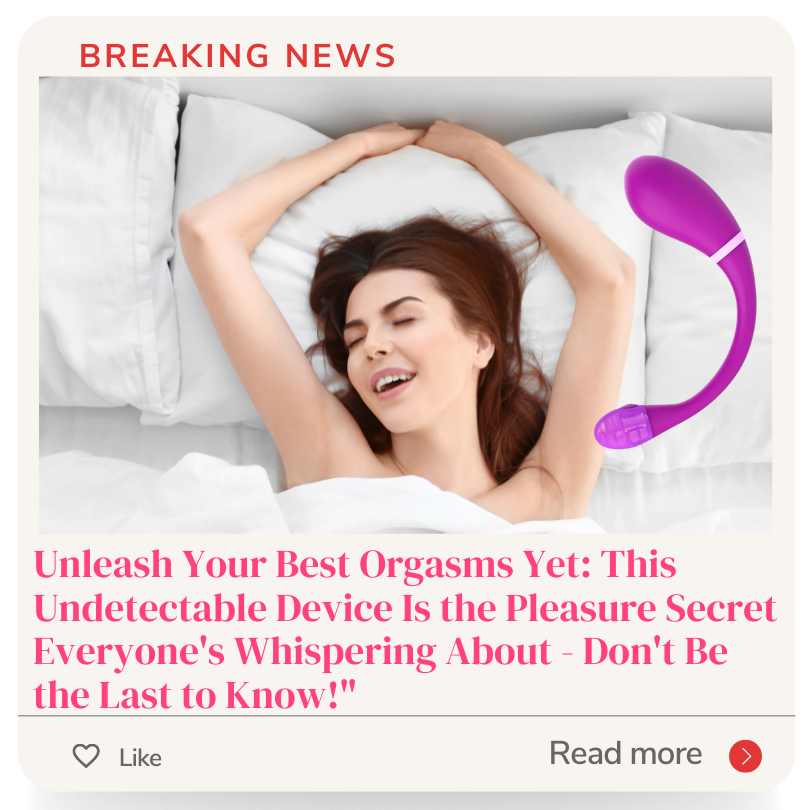 Experience new heights of ecstasy with the revolutionary Sona vibrator. This cutting-edge device utilizes sonic waves to stimulate the entire clitoris, internally and externally, without any contact. The gentle pulsations provide intense pleasure that surpasses traditional sex toys.
The Sona vibrator boasts a sleek design and is made with high-quality materials for optimal durability and hygiene. Its multifunctional capabilities allow for an array of personalized sensations, making it perfect for all levels of users.
Elevate your self-pleasure game with the Sona's quiet yet powerful motor. Feel free to explore different speeds and modes without fear of noise disturbance. Say goodbye to tedious cleanups; this device is fully waterproof, allowing you to take your pleasure beyond the bedroom.
Experts suggest pairing the Sona vibrator with water-based lubricant for heightened sensation and comfort during use. Additionally, regular cleaning after each use ensures longevity and hygienic use.
Indulge in unparalleled pleasure with the innovative technology of a Sona vibrator – a game-changer in the world of female sexual wellness. Experience the sound of pleasure with the Sona Vibrator, guaranteed to leave you speechless.
What is the Sona Vibrator?
To fully understand the Sona Vibrator, with its unique features and benefits, you need to dive deeper into what it is and what it has to offer. In this section, we will discuss the characteristics that set the Sona Vibrator apart from others on the market. Additionally, we will examine the advantages of using this vibrator, and how it can enhance your overall sexual experience.
Unique Features of the Sona Vibrator
Sona Vibrator's Distinctive Attributes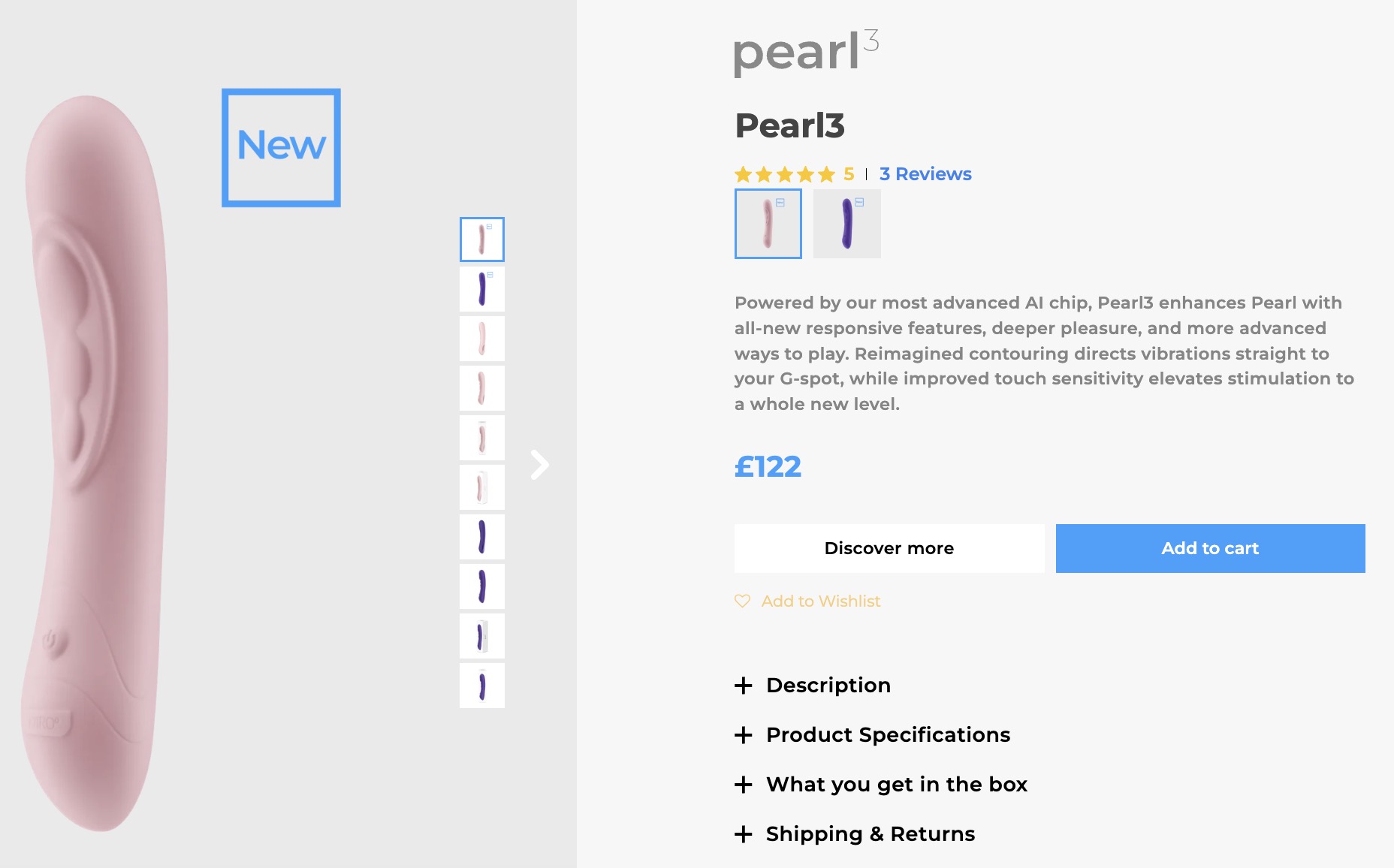 The Sona vibrator is an innovative device that stands out from conventional options. Its unique features enhance user satisfaction and experience like no other vibrators in the market.
Sonic Wave Technology: The Sona relies on sonic wave technology instead of traditional vibrations, leading to a more intense yet gentle stimulation.
Non-invasive design: The Sona Vibe has a non-invasive design best suitable for sensitive areas that may feel discomfort with penetration while still providing satisfactory results.
Easy to Clean: The silicone material and waterproof finish make it easy to clean after use.
Noiseless functioning: Unlike other vibrators, the Sona operates silently, guaranteeing privacy and discretion.
Multiple Intensity options: The vibe comes with multiple intensity levels that the user can alter as per their preference.
Additionally, the ergonomic form of the device provides secure handling. The smooth surface reduces irritation or any discomfort caused by rough edges in animal-shaped and bulky competitors.
A Remarkable Story
One customer shares her experience with the Sona vibe, where she expressed delight in discovering something most catered to her private preferences. She confided in having avoided traditional vibrators due to how noisy or intrusive they were before falling in love with the Sona Vibe's perfect combination of purity and power.
Why settle for mediocre vibrations when you can ride the sonic wave?
Sonic Wave Technology
The Sona Vibrator utilizes cutting-edge sonic wave technology to deliver a unique and highly satisfying experience. This technology:
Sonic Wave Technology
Works by producing deep pulsations
Stimulates the clitoris without physical contact
Provides long-lasting and intense orgasms
The Sona is uniquely designed to target not just the external part of the clitoris, but also its internal components. This results in a fuller and more intense orgasmic experience that cannot be replicated with traditional vibrators. Additionally, the Sona is ergonomically designed for ease of use and is made from high-quality materials to ensure durability and safety.
Don't miss out on the incredible pleasure that the Sona can provide. Invest today and begin experiencing a new level of sexual satisfaction that will leave you wanting more.
Finally, a vibrator that won't leave your hand feeling like it just went through a marathon handshake session.
Ergonomic Design
The Sona Vibrator is designed for optimal ergonomic comfort. Its design aims to enhance user experience and create a product that is both comfortable and effective. The developers have created the design with the user's anatomy in mind, ensuring a natural fit and comfortable grip when using the device.
| Features | Benefits |
| --- | --- |
| Curved shape | Conforms to body shape for natural fit. |
| Slim handle | Allows for easy holding and maneuvering. |
| Airwave Technology | Provides pulsating suction sensations without direct contact. |
Another unique feature of the Sona Vibrator is its waterproof design, allowing it to be used in the bath or shower. This adds versatility to the product and enhances user experience even further.
For optimal use of the Sona Vibrator, it is recommended to apply water-based lubricant before use. It is also suggested to start on low intensity settings at first and gradually increase as desired. Proper cleaning and storage are essential for maintaining longevity.
Overall, the Sona Vibrator's ergonomic design provides enhanced comfort and superior user experience. Its additional features such as waterproof design and airwave technology set it apart from other vibrators on the market. With proper care, this device can providing enjoyable pleasure for an extended period of time.
Experience intense pleasure and no judgment with the Sona Vibrator's unique sonic technology.
Benefits of the Sona Vibrator
The use of Sona Vibrator can bring numerous advantages in terms of your sexual pleasure. Exploring the benefits that come with introducing this toy into your sexual routine can enhance your experience and lead to more satisfying climaxes.
1. The sonic waves produced by Sona create intense and deep orgasms.
2. It is a waterproof and rechargeable device, making it perfect for bath time play or travelling.
3. Sona has a range of intensity levels, allowing you to customize your experience for optimal pleasure.
4. The unique shape of Sona makes it an excellent toy for vulva owners who may find traditional vibrators uncomfortable or ineffective.
5. Studies have shown that using sex toys like Sona can boost sexual confidence and encourage communication between partners.
Sona's ability to deliver powerful and unique sensations sets it apart from other vibrators on the market today. Its ergonomic design allows for comfortable use regardless of orientation or preferred type of stimulation.
Finally, according to the online magazine, Healthline, sex toys like Sona not only bring added pleasure but may also help reduce stress levels while promoting relaxation.
Overall, incorporating the Sona vibrator into your sex life can have immense benefits for both physical pleasure and emotional well-being.
Get ready to experience a different kind of sound wave – with the Sona Vibrator, your solo sessions will feel like a symphony.
How to Use the Sona Vibrator
To use the Sona Vibrator effectively, you need to master a few key steps. With "Preparing the Sona Vibrator for Use," "Choosing the Right Settings for You," and "Best Practices While Using the Sona Vibrator" as the solution, you'll feel confident about how to use your Sona Vibrator.
Preparing the Sona Vibrator for Use
To effectively utilize the Sona Vibrator, it's crucial to get it prepared for use beforehand. Getting ready for the Sona Vibrator involves some basic steps that ensure a smooth experience, starting from unboxing to cleaning.
Step 1: Unbox and Clean:
Carefully remove all packaging materials and wash the vibrator with warm water and mild soap before first-time use.
Step 2: Charge:
Ensure your vibrator is fully charged by plugging it into a power source using its USB cable. When charging, a light on the device will glow to indicate charging is in progress.
Step 3: Lubricate and Ready:
Once charged, apply a small amount of lubricant to position the device comfortably, making their way towards session time.
It's important to take good care of your vibrator as part of regular hygiene routines too! Make sure you clean it after every use to extend its lifespan.
And there you have it! A few simple steps towards getting your Sona Vibrator up and running smoothly – now go explore new sensations and enjoy.
Finding the perfect vibration setting is like Goldilocks testing the porridge – too weak and it's a snooze, too strong and it's a jolt, but just right and you'll be moaning 'oh my bear!'
Choosing the Right Settings for You
To optimize your experience with the Sona Vibrator, you need to select the appropriate settings. The optimal choice depends on your personal preferences and tolerance levels.
| Settings | Effect |
| --- | --- |
| Speed | Higher speed results in more intense stimulation, while lower speeds offer gentler sensation. Adjusting the speed can help you customize your experience. |
| Pattern | The vibrator has numerous patterns to suit all tastes. Patterns that work for some may not work for others, so experiment with them to discover what works best for you |
| Intensity | You can adjust the intensity with the plus and minus buttons on the vibrator. This may take some getting accustomed to but once you find the right level, it's worth experimenting with different intensities. |
When changing settings, do so gradually to allow your body the time it needs to adapt; otherwise too frequent adjustments could cause discomfort.
It is crucial to maintain cleanliness practices before and after usage of the product as this helps improve hygiene and prevent infection.
Remember, it's not a race – take your time with the Sona Vibrator, because good things come to those who…well, you know.
Best Practices While Using the Sona Vibrator
When it comes to using the Sona Vibrator, there are certain practices you should keep in mind to ensure a safe and enjoyable experience. Here are some tips to guide you:
Always start slow and gradually increase intensity to avoid discomfort or pain
Use a water-based lubricant to reduce friction and enhance sensation
Clean your Sona Vibrator thoroughly after each use with warm water and mild soap for optimal hygiene
It's also important to note that the Sona Vibrator is designed for external use only. Never insert it into your body, as this can cause serious injury.
For added pleasure, consider experimenting with different vibration patterns and angles. And remember, practice makes perfect! Don't miss out on the full potential of your Sona Vibrator. Follow these best practices for a satisfying and safe experience every time.
Get ready for a stimulating Q&A session – the Sona Vibrator FAQs are here to answer all your pressing pleasure inquiries.
Frequently Asked Questions (FAQs) About the Sona Vibrator
To address some concerns you might have about the Sonar Vibrator, we've put together a list of frequently asked questions. With the sub-sections including "How Do I Clean the Sona Vibrator?", "What Makes the Sona Vibrator Different from Other Vibrators?", "Can I Use the Sona Vibrator with a Partner?" and "Can the Sona Vibrator Help with Sexual Dysfunction?", we aim to provide quick solutions and answers to any queries you might have.
How Do I Clean the Sona Vibrator?
Cleaning Your Sona Vibrator: A Guide
To clean your Sona Vibrator, follow these simple steps:
Ensure that your vibrator is unplugged and not connected to any charging source.
Use a damp cloth with warm soapy water to clean the surface of the vibrator. Ensure that you do not wet the charging point or handle section.
Rinse the vibrator with a clean, damp cloth, ensuring that no soap residue is left behind.
Prioritize drying the device with a dry cloth before storage; be sure it is properly dried to prevent damage due to accumulated moisture.
It's important to note that harsh chemicals such as alcohol or acetone mustn't get anywhere near your vibrator as it will cause irreversible damage. Stay guided by only using recommended products for cleaning.
While in use, ensure to keep food crumbs or drink far from this device. Furthermore, dust or hair might stick to the device after usage; therefore, it's best to rinse or wipe off debris immediately post-use.
Lastly, for optimal hygiene and safety of use, we also suggest cleaning & thoroughly drying before every use session. This keeps you safe from infection risks & guarantees improved durability.
The Sona Vibrator is like a concert for your clitoris, while other vibrators are like a tiny garage band.
What Makes the Sona Vibrator Different from Other Vibrators?
The Sona Vibrator revolutionizes the market for its distinctive features. Here are some unique qualities that set it apart:
The Sona utilizes sonic wave technology, producing deeper and more intense sensations.
It's designed for all body types, making it inclusive and accessible to a broader audience.
The device is made of body-safe materials ensuring comfort and hygiene standards are met.
The design is visually sleek, modern and minimalist in comparison to other vibrators which look bulky.
This toy is quiet in comparison to other traditional sex toys – stealthy pleasure guaranteed!
This device uses targeted stimulation through soft mouth-like nubs delivering precise pleasure without numbing sensations.
On top of these qualities, it's notable that the Sona vibrator has submersible capabilities up to one meter depth.
Fun Fact:
According to Eva Johansson, CEO of Lelo (the producer of the Sona), the company sold over 980,000 SONA Units in its first year alone!
Sharing is caring, but sometimes solo play with the Sona Vibrator is the best way to truly embrace self-love.
Can I Use the Sona Vibrator with a Partner?
When using the Sona Vibrator with a partner, it can enhance pleasure and intimacy. The vibrator is designed to stimulate the clitoris without direct contact, making it perfect for use during intercourse.
Experiment with different positions and levels of intensity to find what works best for you and your partner. Communication is key when incorporating sex toys into your relationship. Be open and honest about your desires and boundaries.
If your partner is unsure about using a vibrator during sex, consider introducing it as a way to explore new sensations together. It's essential to set clear expectations for the experience so that everyone feels comfortable and respected.
Pro Tip: Keep the Sona Vibrator clean and use water-based lubricant for optimal performance.
Looks like the Sona Vibrator is here to make sure your sex life doesn't hit a low note.
Can the Sona Vibrator Help with Sexual Dysfunction?
Sona Vibrator – A Potential Solution for Sexual Dysfunction
When it comes to sexual dysfunction, the Sona vibrator can be a potential solution. It stimulates the clitoris by using high-frequency sonic waves and has shown positive results in improving sexual arousal, orgasm intensity and overall satisfaction.
Moreover, the Sona vibrator is designed with unique features such as cruise control which avoids sudden changes in intensity. Also, it does not cause desensitization like traditional vibrators do.
If you are looking for an effective and pleasurable tool to overcome sexual dysfunction, Sona vibrator is worth considering. Don't miss out on enhancing your sexual experiences.
Whether you're a first-time user or a seasoned pro, the Sona Vibrator is sure to leave you buzzing with satisfaction.
Conclusion
The Sona vibrator is an excellent addition to any pleasure seeker's arsenal. It boasts of high-tech oscillation technology that stimulates deeper into the body, providing intense sensations without numbing. Its soft touch and precision clitoral stimulations are head-turning features. Moreover, its waterproof design ensures you can enjoy steamy sessions in the bathtub. Whether you're exploring alone or with a partner, this toy is a must-have for a unique and scintillating experience.
It's worth noting that this innovative device has disrupted the world of sexual wellness and revolutionized self-pleasure. The patented technology behind it was developed after years of research by Lelo, the manufacturers of luxurious sex toys. Users have widely acclaimed its powerful, yet gentle vibrations and groundbreaking sonic wave technology.
This vibrator has become increasingly popular among women worldwide since its release in 2018. In fact, many women who had never reached orgasm before got to experience multiple orgasms with this toy's unique stimulation technique. It is an excellent investment for anyone looking to enhance their sexuality and explore different levels of orgasms.
Unleash your wilder side with the Sona vibrator! You deserve earth-shattering pleasures, and there's no better way to achieve them than with this revolutionary toy by your side.
Frequently Asked Questions
1. What is a Sona Vibrator?
A Sona Vibrator is a type of sex toy designed for women that uses sonic waves to stimulate the clitoris instead of traditional vibrations.
2. How does a Sona Vibrator work?
A Sona Vibrator uses sonic waves to stimulate the clitoris. The waves travel through the skin and into the internal parts of the clitoris, producing intense sensations that many women find highly pleasurable.
3. Is a Sona Vibrator safe?
Yes, a Sona Vibrator is safe as long as it is used properly and in accordance with the manufacturer's instructions. It is important to clean the toy after each use and to use it only with water-based lubricants.
4. How do I use a Sona Vibrator?
To use a Sona Vibrator, simply turn it on and place the head over the clitoris. Experiment with the different sonic settings until you find the one that is most pleasurable for you.
5. How do I clean my Sona Vibrator?
Clean your Sona Vibrator by wiping it down with a damp cloth and mild soap. Be sure to dry it completely before storing it in a cool, dry place.
6. Can I use a Sona Vibrator with a partner?
Yes, a Sona Vibrator can be used with a partner by incorporating it into foreplay or using it during sex. It can be a great way to enhance pleasure and explore new sensations together.