What is a Clitoral Suction Vibrator?
A clitoral suction vibrator is a sex toy designed to stimulate the clitoris through gentle suction. By creating a vacuum seal against the clitoris and using pulsation technology, these vibrators provide an intense and highly concentrated sensation that can lead to strong orgasms.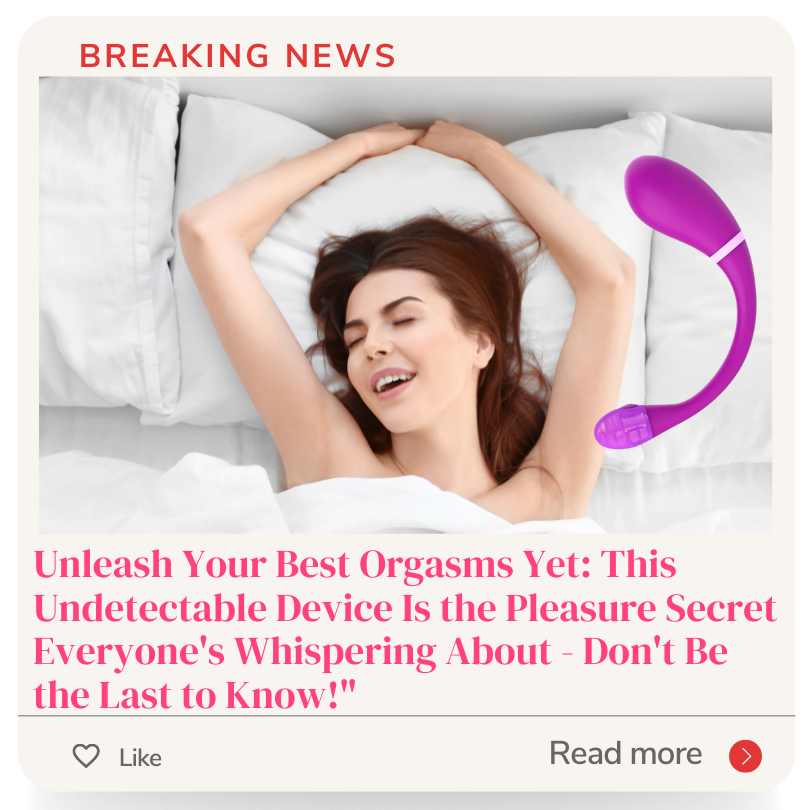 In addition to suction, many models also include vibration or other features to enhance pleasure. These vibrators come in various shapes and sizes, some resembling the traditional bullet vibrator while others are shaped like small eggs or cones. They typically require charging or batteries, but offer varying levels of intensity and speed for customizable stimulation.
One unique feature of clitoral suction vibrators is their ability to provide contact-free stimulation, making them a great option for people with sensitivity issues or those who prefer indirect stimulation. They are also discreet and easy to clean, making them a popular choice among sex toy enthusiasts.
For optimal use, it's recommended to experiment with different levels of suction and vibration to find what works best for individual preferences. Adding water-based lubricant can also enhance stimulation and reduce discomfort. Overall, a clitoral suction vibrator offers a unique way to experience pleasure and discover new sensations.
Get ready for a mind-blowing experience and say goodbye to your manual ways because the clitoral suction vibrator is here to shake things up.
Benefits of using a Clitoral Suction Vibrator
Clitoral Suction Vibrators: A Sensational Way to Enhance Your Pleasure
Looking for a mind-blowing orgasm? Look no further than the clitoral suction vibrator. This innovative sex toy uses air pulses to stimulate the clitoris and can provide a variety of benefits to enhance your sexual pleasure.
Here are three key benefits of using a clitoral suction vibrator: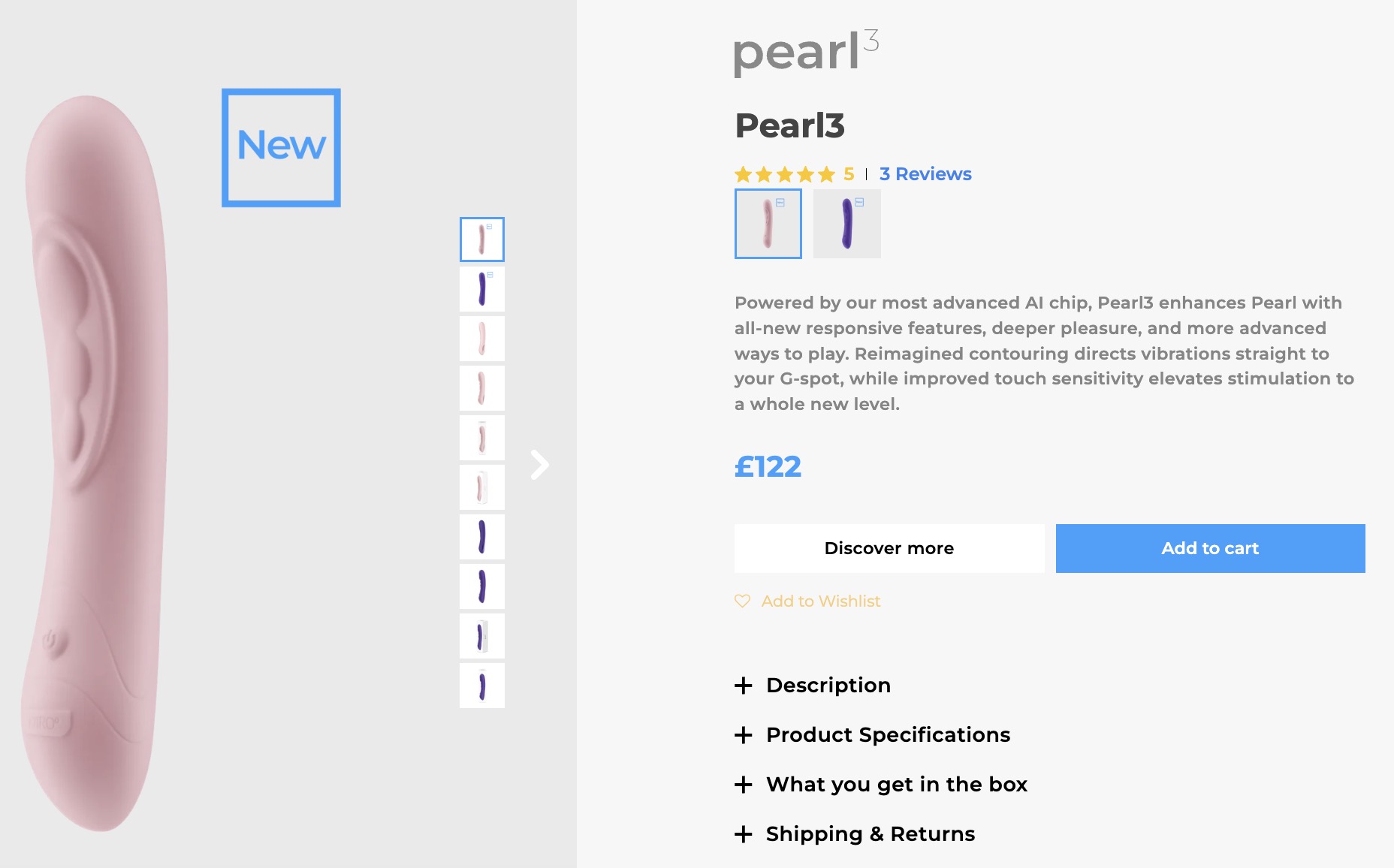 Intensity: Clitoral suction vibrators offer a unique sensation that is much more intense than traditional vibration. The focus on the clitoris means that you can experience quick, powerful orgasms that are unlike anything you've felt before.
Customization: Many clitoral suction vibrators come with different settings and intensities, allowing you to customize your experience to your liking. Whether you prefer a softer touch or a more intense experience, you can find a setting that works for you.
Versatility: Clitoral suction vibrators can be used solo or with a partner, making them a versatile addition to your sex life. They can be used during foreplay to enhance arousal or during intercourse to increase your chances of reaching orgasm.
A unique feature of clitoral suction vibrators is their ability to bring you to orgasm without any direct contact with the clitoris. This non-invasive approach can be especially beneficial for women who experience sensitivity or discomfort during direct stimulation.
Pro Tip: Before using a clitoral suction vibrator, make sure you are fully aroused and relaxed. This will enhance the effectiveness of the toy and allow you to experience the full range of benefits it offers.
Guaranteed to make your toes curl and your neighbors question your sanity, the clitoral suction vibrator takes orgasm intensity to a whole new level.
Orgasm Intensity
The Clitoral Suction Vibrator is known to enhance the heightened female sexual experience. According to several studies, clitoral suction vibrators can intensify orgasmic sensations significantly. The device works by creating a gentle vacuum sensation around the clitoral area, simulating oral sex that many women find more pleasurable than other forms of stimulation. This sensation helps increase blood flow and sensitivity in the genital area hence increasing orgasm intensity.
Moreover, using a Clitoral Suction Vibrator has shown promising results for people experiencing difficulty climaxing or are unable to achieve an orgasm at all. The device stimulates the external part of the clitoris without directly touching it.
Furthermore, some versions come with additional vibration settings that also aid arousal and increase sexual pleasure. The combination of suction and vibration leads to explosive orgasms that can leave users feeling satisfied and fulfilled.
In history, traditional methods were preferred for enhancing sexual experiences until recently when new technologies such as the Clitoral Suction Vibrator have emerged. With its popularity on the rise globally, sex toy manufacturers continue to innovate their products. Consequently, Women widely welcome this technology as it has unlocked new levels of pleasure not achievable before with traditional methods.
Who needs a stopwatch when you have a Clitoral Suction Vibrator?
Time Required to Orgasm
This section explores the duration of achieving orgasm while using a Clitoral Suction Vibrator.
The use of Clitoral Suction Vibrator can reduce the time required for orgasm.
Most women achieve orgasm within 5-10 minutes of using the device.
Studies have shown that the suction-based stimulation technique is more effective than conventional vibrators in hitting sensitive areas and generating quick arousal.
Women who use this device regularly often experience an increase in their sexual appetite and desire, leading to shorter time in reaching a climax.
The device's intensity and speed can be controlled, which helps with customizing the experience according to individual preferences.
It's interesting to note that this technology has been around since 2014 when Womanizer introduced its first clitoral suction toy.
Whether you're alone or with a partner, a clitoral suction vibrator is the perfect wingman (or wingwoman) to take you to new heights.
Solo or Partner Play
For those looking to explore the benefits of a clitoral suction vibrator, there are a variety of ways to enjoy it. Whether alone or with a partner, these versatile devices provide unparalleled pleasure with their unique suction and vibration combination.
Solo play: For those seeking private indulgence, clitoral suction vibrators offer discreet stimulation for intense climaxes. These devices can be used in different positions and locations for maximum comfort and relaxation.
Partner play: For those looking to spice up their sex life with their partner, incorporating a clitoral suction vibrator can enhance intimacy by exploring new sensations together.
Combination play: By combining solo and partner play, couples can explore each other's bodies while also enjoying heightened sensations through the use of clitoral suction vibrators.
In addition to its versatility, a clitoral suction vibrator offers personalized intensity and precision targeting for optimal pleasure. Their unique design provides added stimulation that may not be achievable through manual methods alone.
To further enhance the experience, consider using lubricant with your device or experimenting with different intensities until you find what works best for you. With some experimentation and exploration, a clitoral suction vibrator can unlock intense pleasure during solo or partner play alike.
From discreet to downright loud, these clitoral suction vibrators come in all shapes and volumes.
Types of Clitoral Suction Vibrators
Paragraph 1 – Clitoral suction vibrators come in various designs and types, all of which provide different sensations to the clitoris. Understanding the various types can help individuals choose the right one for their preferences and needs.
Paragraph 2 – Below is a table outlining the various types of clitoral suction vibrators and their features:
| Type of Clitoral Suction Vibrator | Features |
| --- | --- |
| Air Pulse | Uses pulsating airwaves to stimulate the clitoris |
| Suction | Uses a vacuum-like suction to create a sensation |
| Sonic | Uses high-frequency waves for a deeper stimulation |
| Combination | Combines suction and vibration for a unique sensation |
Paragraph 3 – It is important to note that some models offer additional features such as waterproofing, rechargeable batteries, multiple intensity levels, and various shapes and sizes. It is essential to read the product details and reviews before purchasing a device to ensure it meets individual needs.
Paragraph 4 – According to a study published in the Journal of Sex Research, clitoral suction vibrators may be more effective in inducing orgasm than traditional vibrators.
Who needs a manual when you have a clitoral suction vibrator to do all the work for you?
Manual Clitoral Suction Vibrators
For individuals seeking manual clitoral stimulation, unique sex toys, known as handheld clitoral suction vibrators can help achieve satisfactory results.
Size and Shape: These types of vibrators range from small to medium in size and are designed with various shapes to suit different preferences. Some come with elongated tips that mimic the shape of a real tongue, while others have wider heads that can provide more intense suction.
Vibrations and Suction Modes: Manual clitoral suction vibrators have different vibration and suction modes, allowing users to choose the speed and rhythm that works best for them.
Noise Level: Most manual clitoral suction vibrators operate quietly, making it easy to use without attracting anyone's attention.
While handheld clitoral suction vibrators are known for their ability to create intense sensations, they also come with convenient features such as being rechargeable with lengthy battery life.
Investing in high-quality lubricants will improve overall satisfaction when using these types of sex toys. Additionally, experiment with different angles and pressure levels to find the perfect amount of pressure for optimal pleasure. If you're gonna suck, suck with precision – electronic clitoral suction vibrators.
Electronic Clitoral Suction Vibrators
These devices use negative air pressure to stimulate the clitoris. The market offers a wide range of Clitoral Suction Vibrators, all of which work on the same principle but differ in design and function. Below are a few variations to give you an idea:
Compact Clitoral Suction Vibrators that mimic the suction feeling created during oral sex.
Long-necked models that offer targeted stimulation and can be used gently or vigorously.
Models with dual motors providing both vibration and suction sensations.
Electronic Clitoral Suction Vibrators come in various shapes and sizes, but they all have one thing in common: unique features. For example, some have several suction intensities, while others have different nozzle sizes for more varied sensations. Others come equipped with temperature control systems or pod-like designs allowing for easy grip.
While it may sound like this technology is relatively new, clitoral suction devices can be traced back to ancient Egypt, with documented evidence going back to 5 BC. In modern times, these devices gained popularity due to their ability to allow women to achieve orgasm more easily and quickly than traditional vibrators or manual stimulation alone.
Choose wisely or you might end up with a vibrator that sucks in all the wrong ways.
How to Choose the Right Clitoral Suction Vibrator
Choosing the perfect clitoral suction vibrator can be daunting, but it doesn't have to be. To make the process easier for you, here are five points to consider before making your purchase.
Firstly, think about the type of suction sensation you prefer and whether you want a toy with multiple settings.
Secondly, consider the size and shape of the toy to ensure a comfortable fit.
Thirdly, decide on the material that you would prefer for your toy, keeping in mind any allergies or sensitivities.
Fourthly, consider the noise level and whether you need a discreet toy.
Lastly, research and read reviews to find a trusted brand.
It's worth noting that some clitoral suction vibrators are also waterproof, which may be a factor to consider if you plan on using it in the shower or bath. Remember, it's essential to choose a toy that works for you and your preferences – everyone's bodies are different.
Pro Tip: Make sure to clean your clitoral suction vibrator thoroughly after each use to prolong its lifespan.
Looks aren't everything, but when it comes to clitoral suction vibrators, size and shape definitely matter.
Size and Shape
For a clitoral suction vibrator, the size and shape are crucial factors to consider. It is essential to choose one that suits your preferences and comfort level. When it comes to size, some women prefer smaller vibrators for easier handling, while others opt for larger ones for more coverage.
Shape is also important as it affects how the vibrator fits and feels against the body. Some popular shapes include bullet-shaped vibrators, pebble-shaped ones with wider bases for better grip, and ergonomic designs that fit comfortably in the hand.
In terms of sizing, there are numerous options available in the market to cater to different users' preferences. Table 1 below provides a comprehensive comparison of various clit suction vibrators based on their sizes and shapes.
| Brand | Shape | Size (inches) |
| --- | --- | --- |
| Womanizer | Bullet | 4 x 2 x 2 |
| Satisfyer | Pebble-shaped | 4 x 1.5 x 1.5 |
| LELO | Ergonomic | 3.5 x 2 x 2 |
| We-Vibe | U-shape | Adjusts |
| Fun Factory | Tongue-shaped | N/A |
Aside from size and shape, other critical features to consider when selecting a clit suction vibrator include stimulation modes, noise level, material used, waterproof capabilities, cleaning ease, and battery life.
Pro Tip: To ensure optimal satisfaction from your clitoral suction vibrator purchase, conduct extensive research on product reviews before making your final purchase decision.
Your neighbors may never know, but your clitoris definitely will with these quiet suction vibrators.
Noise Level
When considering the sound output of a clitoral suction vibrator, it's important to factor in its decibel level. Clitoral suction vibrators with high dB output could be uncomfortable for some users, and may not be ideal for use in public settings or with others present.
It's recommended to look for a clitoral suction vibrator that has low noise emission, but still delivers powerful sensations. One should consider selecting models that have been designed specifically for quiet operation purposes or have a whisper-quiet motor. It's always recommended reading through the product specifications and reviews before making any purchase.
Each clitoral suction vibrator model is unique; hence, factors like design and acoustic properties must be taken into account when determining the decibel level produced. Some that appear bulkier or more robust may seem louder than compact models at lower noise levels.
History shows that many users were initially hesitant about buying these sex toys since they often had loud motors that disturbed children sleeping in adjacent rooms or visiting guests. This feedback made designers invest more time creating quieter versions of clitoral suction vibrators while retaining the same powerful stimulation sensation they aimed to produce in previous models – resulting in the creation of whisper-quiet variants today that allow for discreet pleasure sessions without disturbance from loud sounds.
Make a splash in your bathtub or your love life with a water-resistant clitoral suction vibrator.
Water Resistance
Seal for Water Safety
When choosing the right clitoral suction vibrator, it's important to consider the seal for water safety. Here are three points to keep in mind:
Look for a vibrator with an IPX7 rating, meaning that it can be submerged in water up to one meter deep for up to 30 minutes.
Choose a product that is labeled as "waterproof" instead of just "water-resistant" for added protection against damage from moisture.
Check that the charging port is covered with a tight seal or cap to prevent water from entering and potentially damaging the motor or electronics.
It's worth noting that not all vibrators are created equal when it comes to their level of waterproofing. Be sure to carefully read product descriptions and reviews before making a purchase decision. Finally, make sure you properly clean and dry your vibrator after use to help maintain its longevity.
For additional peace of mind, consider using a water-based lubricant when using your waterproof vibrator. This will reduce friction between the toy and your skin and also make cleanup easier.
Get ready for a ride that's out of this world, and no, we're not talking about the SpaceX program.
How to Use a Clitoral Suction Vibrator
Using a Clitoral Suction Vibrator: A Professional Guide
Clitoral suction vibrators have been gaining popularity in recent years due to their ability to provide intense pleasure. If you're wondering how to use one, here's a concise guide:
Clean your vibrator thoroughly before use.
Apply water-based lubrication to your clitoral area and the vibrator's head.
Turn on the device and place the head on your clitoris.
Adjust the suction level to a comfortable intensity.
Experiment with different angles and positions to find what feels best.
After use, clean the vibrator again and store it in a safe place.
In addition, some clitoral suction vibrators come with various attachment heads for a more personalized experience.
A true story: A woman who had trouble achieving orgasm discovered the pleasure of using a clitoral suction vibrator. She found that the unique sensation helped her reach orgasm quickly and consistently. She now recommends it to her friends.
Get ready to ride the O train, because preparing your body for the clitoral suction vibrator is like taking a trip to Pleasure Town.
Preparing Your Body
To get ready for using a clitoral suction vibrator, it is important to prepare yourself physically.
Here are five steps you can take to prepare your body:
Start by finding a comfortable and private space where you won't be disturbed.
Take some time to relax and destress with deep breathing or meditation.
Apply some water-based lubrication to the area around your clitoris to reduce friction and enhance sensations.
Adjust the settings on your vibrator to suit your comfort level before beginning.
Take your time exploring the sensations of the clitoral suction vibrator and don't rush yourself.
It's worth noting that everyone's body is unique and may respond differently to different types of stimulation.
To ensure maximum pleasure and safety, be sure to follow all manufacturer instructions when using your vibrator.
In order not to miss out on the amazing experience of using a clitoral suction vibrator, consider trying out these tips while being mindful of your own body's limits and preferences. Happy exploring!
Get ready for a suction sensation that'll make your toes curl – and not just out of embarrassment.
Using the Clitoral Suction Vibrator
To make the most of your clitoral suction vibrator, it's important to understand how to use it properly. Here are some tips to get you started:
Make sure the vibrator is fully charged before using it.
Use a water-based lubricant for added sensation.
Start on a low setting and gradually increase as desired.
Experiment with different angles and positions until you find what feels best.
Clean the vibrator thoroughly after each use to maintain hygiene.
In addition, it's important to note that every person's body is different and what works for one may not work for another. Take your time exploring and don't be afraid to try new things.
For a more intense experience, try alternating between using the suction feature and traditional vibration. This can heighten sensitivity and lead to more intense orgasms.
By following these suggestions, you can ensure that you're getting the most out of your clitoral suction vibrator. Happy exploring!
Keeping your clitoral suction vibrator clean is like keeping your soul clean – dirty, but necessary.
Cleaning and Maintenance
Keeping Your Pleasure Tool Spotless
To maintain hygiene and prolong the lifespan of your clitoral suction vibrator, regular cleaning and maintenance are crucial. Here's what you need to know:
Clean every aspect of your toy after each use with warm water and mild soap, ensuring the product is turned off and unplugged.
Dry your toy thoroughly before storing it, using a lint-free cloth or towel. Store it in a cool, dry place away from direct sunlight.
If you want to sterilize your pleasure tool further, consider using an antibacterial cleaner specifically designed for sex toys. Always check that the cleaner is compatible with the material of your product.
It's vital to keep electronics like this clean because dirt or fluids that accumulate over time could damage mechanisms or contaminant materials.
Remember to care for your pleasure tool by regularly sanitizing after each use and taking extra precautions when putting it away safely and securely. Trust me, once you try a clitoral suction vibrator, it'll be hard to go back to basic finger play.
Conclusion: Incorporating a Clitoral Suction Vibrator into Your Sexual Wellness Routine.
The addition of a clitoral suction vibrator to your sexual wellness routine can have transformative benefits. Not only can it intensify pleasure and orgasm, but it may also improve sexual health and body awareness. The suction sensation creates a unique experience stimulating the entire clitoral structure, bringing about powerful and satisfying orgasms.
It is essential to choose a high-quality vibrator that caters to your specific needs. Look for features such as adjustable intensity levels, hypoallergenic materials and potentially different head sizes for various levels of suction or precision. Remember to always clean the device before and after use effectively, preventing bacteria growth.
Using lubricant is fundamental when using sex toys, but it's even more imperative when using a clitoral suction vibrator, ensuring comfortable and pleasurable experiences. Explore different angles and positions by adjusting the toy's placement to discover what feels best for you.
Pro Tip: Start exploring on low intensities gradually working up to avoid sensory overload or possible numbness. Incorporating a clitoral suction vibrator can elevate solo or partnered play while broadening your sexual horizons' understanding your own body in exciting ways.
Frequently Asked Questions
What is a clitoral suction vibrator?
A clitoral suction vibrator is a sex toy that uses the suction method to stimulate the clitoris. The toy creates a sensation that simulates oral sex, making it a popular option for those who enjoy clitoral stimulation.
How does a clitoral suction vibrator work?
A clitoral suction vibrator uses a small motor to create a vacuum-like suction over the clitoris. The toy has a soft, silicone tip that surrounds the clitoris, allowing the user to feel the suction sensation without any discomfort.
Is a clitoral suction vibrator safe to use?
Yes, clitoral suction vibrators are safe to use. However, as with all sex toys, it's essential to clean the device properly after use to avoid infections or other complications.
Are there different types of clitoral suction vibrators?
Yes, there are various types of clitoral suction vibrators available, ranging from small, discreet options to larger, more powerful toys. Some models may have different levels of suction intensity or vibration modes to customize the user's experience.
Can a clitoral suction vibrator be used during sex?
Yes, a clitoral suction vibrator can be used during sex. The toy can add an extra layer of excitement and pleasure for both partners. Some models may be designed to be worn during intercourse, allowing for more hands-free stimulation.
Where can I buy a clitoral suction vibrator?
Clitoral suction vibrators can be purchased from various online retailers and adult toy stores. It's essential to do research and read reviews before buying to ensure the product is of high quality and safe for use.