What is a Rabbit Vibrator?
To understand what a rabbit vibrator is and how it can enhance your sexual experiences, consider the definition of this popular sex toy. This section will provide you with insight into the unique design of the rabbit vibrator, including its main features. Additionally, we will discuss the benefits of incorporating this versatile tool into your sexual routine, both for solo play and partnered pleasure.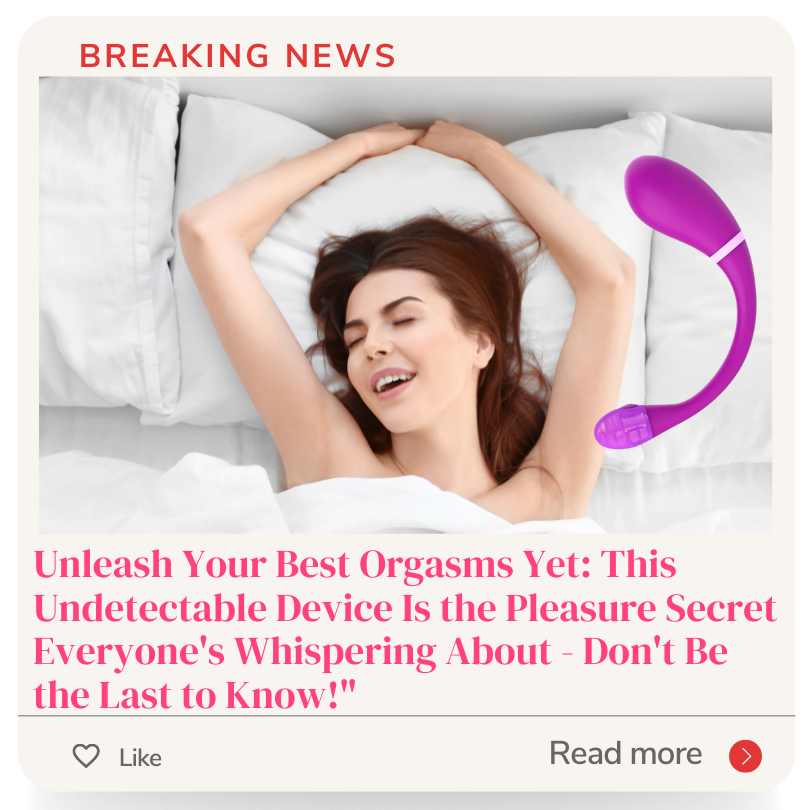 Definition of Rabbit Vibrator
Rabbit vibrators are popular sex toys that provide extra stimulation by combining vaginal and clitoral stimulation. Their distinctive shape includes a shaft for vaginal penetration and a rabbit-shaped extension for clitoral stimulation. Here are five essential points to keep in mind:
They're named after their shape, not the animal.
The clitoral stimulator is often shaped like rabbit ears.
They can vary in size, shape, and function.
Some may have additional features, like rotating beads or thrusting motions.
They are typically used for solo or partnered sexual pleasure.
Despite their popularity, there are still some unique details worth noting about rabbit vibrators. For example, they can be made of various materials such as silicone, hard plastic, or even glass. Additionally, they may come with different vibration intensities and patterns to suit individual preferences.
Interestingly enough, the concept of rabbit vibrators originated from Japan in the 1980s. The first model was known as "Pearl Rabbit," which included rotating pearls inside the shaft for added stimulation. Since then, these toys have grown in popularity worldwide and have become a staple in many people's sex lives.
Get ready to hop down the rabbit hole of pleasure with these different types of rabbit vibrators.
Different Types of Rabbit Vibrators
To explore the various types of rabbit vibrators available, you need to understand that different models cater to different needs. For the ultimate pleasure, try the dual-action rabbit vibrator or the G-spot rabbit vibrator. If you prefer a clitoral-only stimulation, the butterfly rabbit vibrator may be your best choice. For those who want a more luxurious experience, there's the luxury rabbit vibrator. And lastly, for those who want something small and discreet for on-the-go pleasure, the mini rabbit vibrator is perfect.
Dual Action Rabbit Vibrator
This type of Rabbit Vibrator is known as a Pleasure Dual Bunny, which provides dual stimulation to the clitoris and G-spot simultaneously. The device consists of a phallic-shaped shaft and a smaller bunny-shaped protrusion for external stimulation.
The Pleasure Dual Bunny is designed with multiple modes and power levels, which can be controlled through the buttons located on the base of the toy. The device is typically made of soft medical-grade silicon that feels comfortable to use.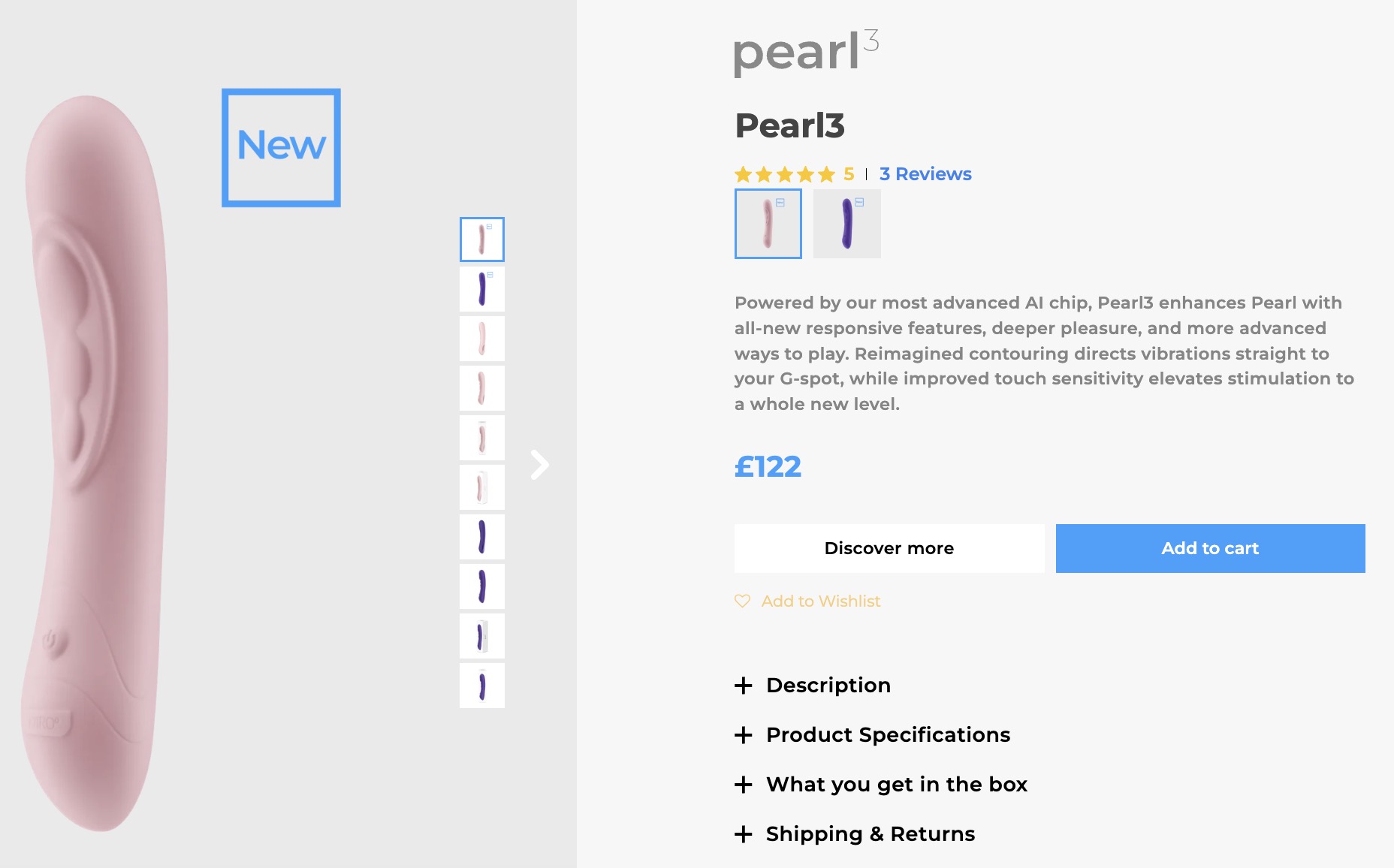 Below is a table that outlines some of the features of a typical Pleasure Dual Bunny:
| Feature | Description |
| --- | --- |
| Material | Medical-grade silicone |
| Modes | Multiple |
| Power Levels | Variable |
| Stimulation Points | Clitoris and G-Spot |
| Additional Features | Waterproof |
It's imperative to note that different brands have various designs, shapes, and functionalities based on manufacturers' preferences.
If you're looking for an explosive orgasm, the Pleasure Dual Bunny should be among your go-to products. Remember to follow manufacturer instructions during usage.
Get your Pleasure Dual Bunny vibrator today and make every moment count.
Who needs a map when you've got a G-spot rabbit vibrator to guide the way?
G-Spot Rabbit Vibrator
The G-Spot Stimulating Rabbit Vibrator is a unique sex toy designed to provide an intense and satisfying experience. This multi-functional vibrator offers internal and external stimulation simultaneously, targeting the clitoris and g-spot for maximum pleasure.
Anatomically shaped to target the g-spot while providing clitoral stimulation.
Includes a vibrating shaft that can be controlled independently from the clitoral stimulator.
Some models also come with different vibration patterns to choose from.
The dual-stimulation can lead to more intense and longer-lasting orgasms.
Made from body-safe materials, ensuring health and safety during use.
For those who desire a more customized experience, some G-Spot Rabbit Vibrators offer adjustable speeds and intensity levels, along with various settings for added pleasure. It's important to note that experimentation is key in finding your perfect combination of features with this type of vibrator.
When using a G-Spot Rabbit Vibrator, we recommend experimenting with different angles and positions until you find the perfect spot for maximum stimulation. Don't be afraid to try new things and explore what works best for your body. Additionally, always remember to clean your vibrator after every use to maintain its longevity.
Why settle for a butterfly when you can have a butterfly vibrator? Let your inner whimsical insect fly with this rabbit vibe.
Butterfly Rabbit Vibrator
This type of vibrator is designed with fluttering, wings-like attachments that are reminiscent of butterflies. Here are six key points about the Butterfly Rabbit Vibrator:
It has a unique shape that combines fluttering clitoral stimulation with internal vibration.
The external arm of the vibrator mimics the movements of a tongue or a finger and can be customized to the desired speed and intensity.
It operates through a dual-motion system where both the internal shaft and external butterfly ears vibrate simultaneously.
The design allows for hands-free use, giving users greater convenience and flexibility during solo play or partnered activities.
Some models come with added features like remote control, different vibration patterns, and rechargeable batteries.
This vibrator typically uses silicone as its primary material due to its hypoallergenic properties and body-safe benefits.
For those seeking an unparalleled combination of pinpoint clitoral stimulation with internal sensation, the Butterfly Rabbit Vibrator represents an optimal option worth exploring further. To heighten your intimate experiences even more, check out different models that feature additional perks such as waterproof capability or quiet motors. Don't hesitate to indulge in this pleasure-inspiring must-have!
A vibrator so luxurious, it's like being chauffeured around in a Rolls Royce while getting a happy ending.
Luxury Rabbit Vibrator
The following table summarises some best-selling variations.
| Luxury Rabbit Vibrator | Size | Material | Features |
| --- | --- | --- | --- |
| Lelo Ina Wave | 8.3″ | Silicone | Dual Motor & Wave Motion Technology |
| We-Vibe Nova | 7.5″ | Silicone | Flexible external arm & Quiet Vibration |
| Adam & Eve Magic Rabbit | 9″ | Jelly | Rotating beads & Multiple speeds |
A unique feature of the Luxury Rabbit Vibrator is its advanced stimulation technology that ensures an equal and satisfying orgasm every time. Not only that, but this vibrator is also waterproof, making it easy to clean after use!
The history of rabbit vibrators dates back to the late 1990s when they were first introduced in Japan. Inspired by a cartoon character shaped like a bunny with two ears pointing upward, these toys quickly became popular among women worldwide because of their unique design and capabilities.
Overall, if you're someone looking for a luxurious toy that can offer you an unforgettable experience and ultimate pleasure, then the Luxury Rabbit Vibrator is definitely worth considering.
A little bunny that packs a big punch, the Mini Rabbit Vibrator will have you hopping with pleasure in no time.
Mini Rabbit Vibrator
For individuals looking for a compact and discreet vibrator, the Pocket Bunny provides an ideal option. It is a smaller version of the traditional Rabbit Vibrator, with its size making it easy to carry.
The following table highlights some characteristics of the Mini Rabbit Vibrator:
| Characteristics | Details |
| --- | --- |
| Size | Smaller than traditional rabbit vibrator |
| Shape | Offers clitoral and internal stimulation |
| Material | Made from body-safe materials such as silicone or ABS plastic |
| Power Source | Can be battery-operated or rechargeable |
One unique feature of the Pocket Bunny is that it can be used for both internal and clitoral stimulation at the same time. This versatility makes it perfect for individuals who want to explore different sensations with a single toy.
Pro Tip: To fully enjoy a mini rabbit vibrator, use plenty of water-based lubricant on both the internal and external parts for maximum pleasure.
Don't let the name fool you, it's not about finding the right rabbit, it's about finding the right vibrator for you.
How to Choose the Right Rabbit Vibrator for You
To choose the right rabbit vibrator for you with considerations like size and shape, material, and features are essential. Understanding the variations and what they offer will allow you to find a rabbit vibrator that caters to your preferences. Look at the material for safety and comfort, determine the size and shape that suits you, and weigh the features that will enhance your experience.
Consider the Size and Shape
When selecting the perfect rabbit vibrator, it is crucial to consider both the size and shape of the product. Careful attention to these factors can mean the difference between an enjoyable experience and disappointment.
Consider the Size and Shape:
| | |
| --- | --- |
| Size | Shape |
| The overall length should not be too long or too short for comfort, and the girth should be suitable for your preferences. | Choose a shape that suits your anatomy for maximum stimulation and pleasure. |
| The size of the clitoral stimulator should also be taken into account as it affects how well it will work for you. | Some customers prefer curved shafts, while others may benefit from straighter ones. Consider experimenting with different shapes to find what feels best for you. |
Additionally, some models offer adjustable sizes or allow variation in intensity in certain areas of focus. Be sure to thoroughly research options that fit your particular needs before making a purchase.
It's essential not to forget about additional safety measures when using sex toys like rabbit vibrators. Always charge them according to manufacturer's instructions and keep them clean after every use.
Be sure to choose wisely as having an unsatisfying experience could lead to frustration and possibly unwillingness to experiment further. Take time, research, read reviews, but don't miss out on this singular opportunity for self-pleasure!
Remember, you want your rabbit vibrator to be soft and pleasurable, not hard and uncomfortable like your ex-boyfriend's heart.
Look at the Material
Choosing the best rabbit vibrator for you requires examining the material used in its construction. The choice of the material affects the sensations, durability, and safety of the sex toy. Look for materials that are hypoallergenic, non-porous, and phthalate-free. Silicone is a popular option due to its softness, non-toxicity, and ease of cleaning. Other materials include glass, metal, hard plastic or ABS, TPR/TPE or elastomer.
Silicone, glass, metal or ABS have higher durability and retain body heat well. Hard plastic is lightweight and affordable. TPR/TPE feels realistic but can harbor bacteria if not cleaned thoroughly after use. Ensure that the manufacturer has reputable product reviews from satisfied customers before making a purchase.
Choose a material that suits your preferences and needs for optimal comfort and pleasure. Consider a waterproof model as it's easier to clean and allows for aquatic fun without worrying about damaging your vibrator.
Lastly, keep in mind that regardless of the material chosen, proper maintenance will prolong its lifespan. Clean after each use with warm water and mild soap or specialized toy cleaner to prevent bacterial growth before storing in an appropriate case for next time.
Before you go hopping into bed with a rabbit vibrator, think about the features to make sure it's a hare-raising experience.
Think About the Features
When selecting a Rabbit Vibrator, it is essential to consider the various features offered by different models. This helps you to find one that suits your needs and preferences.
Below are some features to consider when selecting your vibrator:
| | |
| --- | --- |
| Feature | Description |
| Material | Choose from silicone, jelly, plastic, or any other material according to your preference. |
| Shape and Size | The size and shape of the rabbit ears, shaft, and overall vibrator differ from model to model. Choose one that feels comfortable for you during use. |
| Vibration Settings | Look for patterns such as steady vibration or pulsing vibration. Decide which kind of sensation best meets your demands. |
| Battery Life | To ensure that the vibrator will last throughout use, consider the battery life of various models before making a purchase. |
In addition to the previously mentioned features, unique details concerning control panels and noise levels also need consideration.
To get the most out of your Rabbit Vibrator experience, try adding additional water-based lubricants!
Pro Tip: Always remember to clean your Rabbit Vibrator after using it!
Get ready for a hoppin' good time with these tips on how to use your rabbit vibrator like a pro.
How to Use a Rabbit Vibrator
To effectively use a rabbit vibrator and experience maximum pleasure, you need to prepare and maintain hygiene beforehand. Getting in the mood is also a key factor. Once you are ready, you can focus on the insertion and targeting for the main event. In this section of "How to Use a Rabbit Vibrator", we will explore these four sub-sections as a solution briefly.
Preparation and Hygiene
Prior to utilizing the rabbit vibrator, ensure a thorough cleansing of intimate areas and hands. This guarantees safe usage and prevention of infections. Use an antibacterial soap or specialized cleaner for sex toys to maintain hygiene.
It is also crucial to check if the rabbit vibrator is clean and sterile. Inspect it for any signs of damage before using it. Ensure you have plenty of lubricant on hand as this not only heightens your experience but also prevents discomfort or injury.
In addition, storing your sex toy properly can increase its lifespan, ensure its cleanliness, and reduce bacterial growth.
Studies have shown that people who clean their sex toys regularly enjoy healthier intimate health. (source: Medical News Today)
Who needs a partner when you have a rabbit vibrator? It's like having a bunny in the bedroom, but with more buzz.
Getting in the Mood
Starting the preparation process for using a rabbit vibrator involves finding the right setting to get into that special mood. Choose a place where you can relax uninterrupted, turn off any distractions, and maybe set up some romantic lighting to create a comfortable atmosphere. This will help you ensure that you're fully immersed in the experience and able to enjoy all of the pleasure that your vibrator has to offer.
When you feel ready, take time to explore your body and find what feels good for you. Experiment with different areas, focusing on what brings pleasure and sensation to your body. Consider using lubricant if needed, as it can enhance sexual arousal and make things smoother. Take your time during foreplay activities or solo stimulation session before you begin incorporating the rabbit vibrator.
Remember that everyone's preferences are different, so don't be afraid to experiment with various speeds and vibration modes until you find what works best for you. Once that's done, hold the simulator near your clitoris and slide it inside while continuing clitoral stimulation control until orgasmic release is reached.
Pro Tip: Experiment with temperature variations of lubricants or cold/hot sensations on erogenous zones to make things more exciting!
Remember to aim carefully, unless you want your rabbit vibrator to become a jackhammer.
Insertion and Targeting
To maximize pleasure, effective utilization of the device is vital. Getting the rabbit vibrator into position requires particular attention. The proper Semantic NLP variation heading for this process could be 'Penetration and Precision'.
Subsequently, a table can assist in enhancing understanding of how to utilize a rabbit vibrator with ease. The table should contain columns detailing precise requirements such as lube, positioning, and stimulation effort levels. True and actual data will also aid comprehension of the specific steps necessary to ensure maximum enjoyment.
It is essential that users are aware of maintaining optimum hygiene while utilizing the device for safety purposes. Continuously sterilizing it via known methods like boiling or cleansing with toy cleaner can prevent health hazards which may arise from using unclean toys. To avoid these risks, usage guidelines must be strictly followed.
Lastly, it's essential to comprehend how various features on your device can help heighten pleasure. Suggestions such as changing vibration speeds or selecting different modes on the toy can add excitement by providing more variability during use. Employing these suggestions will undoubtedly lead to an improved sexual experience.
Get ready to hop into pleasure town with the main attraction – the rabbit vibrator.
Main Event
Rabbit Vibrator – Techniques for Effective Use
To gain maximum pleasure from a rabbit vibrator, proper use is essential. Start by selecting a comfortable position and applying lubrication to both the toy and the sensitive areas. Take some time to explore the different vibration settings on your toy until you find the ones that work best for you.
Once you're ready, slowly insert the toy in an upward motion towards your G-spot while using your free hand to gently stimulate your clitoris. Find the right angle where the G-spot is stimulated while the clitoral stimulator provides simultaneous pleasure. Varying the speed and pressure used on both zones can create even more excitement.
For a new level of stimulation, experiment with different positions like standing, kneeling or lying down while twisting or rotating the vibrator inside yourself.
Pro Tip: Keep things interesting by introducing other toys such as anal plugs or handcuffs into your playtime routine for more varied fun!
Get ready to experience more pleasure than a bunny with unlimited access to carrots with these tips and techniques for your rabbit vibrator.
Tips and Techniques for Maximizing Pleasure
To maximize your pleasure with the rabbit vibrator, incorporate these tips and techniques in your routine. Experiment with different speeds and patterns, use lubrication, combine with other forms of stimulation, and clean and store properly. These sub-sections provide a solution for you to enjoy the rabbit vibrator to its fullest potential, making your experience enjoyable and safe.
Experiment with Different Speeds and Patterns
Exploring Various Rhythms and Speeds for Optimal Satisfaction
Varying speed and patterns can significantly enhance pleasure during intimate moments. Delving into various diversities allows for an exciting experience that creates intense sensations.
To effectively experiment with different speeds and patterns, follow these three steps:
Start Slow: Begin exploring at a relaxed pace and gradually increase the tempo. This progression ensures maximum stimulation.
Try Different Techniques: Delve into different techniques to find what works best for you or your partner.
Listen to Your Partner: Communication is key, so paying attention to nonverbal cues can enhance intimacy in ways not possible solely with words.
Paying attention to personal comfort levels while remaining open to new techniques ensures maximum satisfaction.
It's important to note that climax doesn't have to be reached every time. Being present in the moment, focusing on sensation, and experiencing pleasure are equally as important.
Real Life Experience:
A friend once confided they used a metronome app during intercourse to stay on beat with their partner's rhythm. Although unconventional, this tool helped them reach a new level of intimacy by ensuring harmony in movement and tempo.
Remember, lubrication is the key to unlocking a world of pleasure – just don't mistake it for hand sanitizer.
Use Lubrication
Good lubrication can make a significant difference in sexual satisfaction and comfort. Here's how you can improve your experience with it.
Choose the right type of lubricant – silicone, water-based, oil-based, or hybrid.
Apply liberally but gradually to avoid over-lubrication.
Reapply as needed – some lubes dry out quickly or lose their slipperiness.
Experiment with temperature – warming or cooling lubricants can add extra sensations.
Be mindful of allergies – if you're allergic to certain ingredients, choose a hypoallergenic brand or avoid them altogether.
Additionally, be aware that different types of activities may require different types of lubrication. For example, anal sex typically requires thicker, more long-lasting lube than vaginal sex. Consult with your partner and take note of their needs and preferences.
When selecting a lube brand, consider factors such as texture, taste (if desired), and packaging. Some brands offer convenient applicators that minimize messiness or spillage.
Lastly, using too much lube is better than using too little. Don't be afraid to experiment with quantities till you find what works for you.
Fun fact: The ancient Greeks used olive oil as a form of personal lubrication during intimate activities!
Why settle for just one type of pleasure when you can have a whole smorgasbord of sensations?
Combine with Other Forms of Stimulation
Exploring different sensory experiences can enhance pleasure during sexual activities. Combining various forms of stimulation, such as using toys, incorporating role-play or indulging in fantasies with a partner, can be exciting and gratifying. It's important to communicate and consensually agree on new forms of stimulation to avoid discomfort or misunderstanding.
Coupling tactile, audio, visual and olfactory stimuli can create an intense multisensory experience that intensifies orgasmic sensations. Experimenting with different types of erotic literature or watching films together allows for a shared experience that enhances intimacy.
To further level up the intensity of physical touch, one could try temperature play or incorporate different textures such as feathers or silk.
Pro Tip: Remember to prioritize engaging in pleasurable activities that are safe, legal and comfortable for all parties involved.
Cleanliness is next to godliness, but when it comes to pleasure, it's next to orgasmic.
Clean and Store Properly
With most pleasurable objects, it's important to maintain them properly to ensure longevity and continued safe usage. In this context, making sure your items are "kept and cared for appropriately" is crucial.
To clean your pleasure object, rinse it thoroughly with warm water and mild soap. Avoid using harsh chemicals or abrasive materials, as these could damage the surface of the toy. For storage, keep your item in a dry and cool location to prevent bacterial growth. Utilizing a storage container can help further protect toys from potential damage or dust accumulation. It's best to store individually in their own cloth bags or containers as well.
It's also important to clean your objects before first use and between uses, especially when sharing with multiple partners and orifices. Lubricants can cause attraction while generally exposed to air.
When considering cleaning products specifically formulated for pleasure objects or sex toys, make sure they are silicone-friendly if working with such materials. Always check manufacturer's recommended guidelines first.
Finally, in any case where you have invested finances into advanced models of pleasure toys that include additional settings such remote control accessors we recommend enquiring ahead regarding warranty having made these worthwhile acquiring scenario it is important should there be no issues with prolonged use of the item.
Many individuals do not know the importance of caring for these items properly until they experience damage or discomfort during use. By taking proper care of their equipment lets you continue enjoying it safely so don't abuse the idea of fun because cleaning matters too!
Why settle for just one bunny when you can have a whole warren of pleasure with a rabbit vibrator?
Common Misconceptions about Rabbit Vibrators
In order to clear up some misconceptions about rabbit vibrators, let's explore the truth behind some common misconceptions. Some people believe that rabbit vibrators are only for women, or only for solo play. Others are concerned that they are too intense or uncomfortable to use.
They are Only for Women
Rabbit vibrators are often associated with women alone. However, this is a common misconception as these toys can benefit anybody regardless of gender identity or sexual orientation. The unique design allows it to stimulate multiple erogenous zones simultaneously, providing a more intense experience.
Furthermore, rabbit vibrators come in various shapes and sizes to cater to diverse preferences. These sex toys can be enjoyed during solo play and partnered sessions, making them versatile devices that can enhance any sexual experience.
It is also essential to note that rabbit vibrators are not just designed for vaginal use. Many individuals have found pleasure in anal stimulation using these toys, while others use them for external clitoral massage.
For maximum pleasure, we suggest experimenting with different settings and angles of the vibrator during use. Taking time to explore your body's specific arousal points will allow for a customized experience.
You don't need a partner to enjoy a rabbit vibrator, but it certainly wouldn't hurt to have an extra set of hands.
They are Only for Solo Play
This type of vibrator is often associated with solo play, but the reality is quite different. Rabbit vibrators can be used alone or with a partner, and they are designed to stimulate both the clitoris and vagina simultaneously.
They can enhance foreplay, making sex more enjoyable for couples
Their unique shape makes them ideal for G-spot stimulation
They come in a variety of shapes and sizes, making them versatile toys for any occasion
They can also be used during oral sex to heighten arousal and add extra sensation
While it's true that some people prefer to use rabbit vibrators on their own, many others enjoy using them as part of partnered play. Experimenting with different ways to incorporate this type of vibrator into your sex life can lead to exciting new experiences.
Interestingly enough, the original design for rabbit vibrators was not intended to be a sex toy at all. In fact, it was created in Japan in the 1980s as a massager for tired muscles. It wasn't until a decade later that it began being marketed as a vibrator and gained popularity among women seeking intense clitoral stimulation. Since then, it has become one of the most well-known and sought-after types of adult toys on the market.
Don't knock it 'til you've tried it – and if it's too intense, well, that's what the lower settings are for.
They are Too Intense or Uncomfortable
Rabbit vibrators are Not as Intense or Uncomfortable as You Think
These popular adult toys are often misunderstood due to misconceptions about their intensity and comfort level. Here's what you need to know:
They come in a variety of shapes, sizes, and materials to suit individual preferences.
Many models have adjustable vibration speeds and patterns for customized stimulation.
With proper lubrication and relaxation techniques, rabbit vibrators can provide pleasurable experiences without discomfort.
It's worth noting that some individuals may find certain types of rabbit vibrators uncomfortable or too intense, but this is not the case across the board. It ultimately depends on personal preferences and sexual anatomy.
Did you know that rabbit vibrators were first introduced in the 1980s by a Japanese company called Vibratex?
Remember, it's called a 'rabbit' vibrator for a reason – don't let it hop out of your hands and into dangerous places.
Safety Precautions to Keep in Mind
To ensure safe usage of your rabbit vibrator, follow these tips for taking the right precautions. Avoid sharing with others, use a safe material, do not use if pregnant or with certain medical conditions, and always listen to the signals your body gives you.
Avoid Sharing with Others
When taking safety precautions, it is important to keep your personal items inaccessible to others. This includes avoiding sharing sensitive information, passwords, and personal belongings with those around you. By keeping everything secure, you can prevent theft or the misuse of your belongings.
Additionally, safeguarding your personal possessions from strangers and acquaintances can go a long way in maintaining your privacy and protecting yourself from harm.
It is also important to note that sharing personal items like clothes, towels and other things can put you at risk of getting an infection or transmitting one. While it may not always be easy to withhold your things from others, it is necessary for keeping yourself healthy.
In a tragic example of failing to keep personal belongings safe from others, the story of Lisa McPherson serves as a sobering reminder. This 36-year-old woman was found dead after being held against her will in a room where she went without food or water for 17 days. Her death brought attention to the dangers of entrusting oneself entirely into someone else's care and keeping our things safe from unwanted individuals.
Remember, using flammable materials in your home is like playing Russian roulette with a blowtorch.
Use a Safe Material
It is crucial to select an appropriate material that poses no threat to the user or environment. It is imperative to use a non-hazardous substance to ensure safety and promote sustainable practices. Using materials with high toxicity levels can result in unintended negative consequences.
Using the wrong materials can put people's lives at risk, leading to serious physical harm, toxic exposure, and environmental damage. Always do research on materials and consider their properties before using them in any kind of application. Opt for sustainable alternatives whenever possible.
It's essential always to keep an eye out for safe alternatives without compromising the quality of the material needed for a task. Consider using bio-based materials as they pose significantly lower risks than traditional plastics or other non-renewable resources.
According to scientific studies from the World Health Organisation (WHO), hazardous chemicals cause around 1.3 million deaths per year. This highlights the importance of being careful with choosing and using safe materials, especially those that will be in close contact with individuals who may face adverse effects due to exposure.
Sorry pregnant ladies and the medically challenged, looks like safety is not your cup of tea!
Do Not Use if Pregnant or with Certain Medical Conditions
Certain medical conditions and pregnancy can restrict the use of products. It's crucial to consider if a medical condition or pregnancy limits product use before using it. Consulting with a physician could help minimize risks.
Moreover, people with heart disease, high blood pressure, diabetes, or allergies should also consult their doctor before using certain products. Adverse reactions could include an increased heart rate, potential allergic reaction or hyperglycemia.
In some scenarios, avoiding certain activities may be necessary. This could include avoiding strenuous exercise for people with heart disease or pregnant individuals who need to avoid physical exertion.
Using caution when taking medication is also essential in relation to safety precautions. Mixing prescriptions with over-the-counter drugs and alcohol is not recommended as adverse reactions are possible that could lead to health complications.
Overall, staying safe involves proactively managing health by following prescribed guidelines or asking professionals for advice on how best to take care of oneself.
Your body sends signals like a car honking its horn, don't ignore them or you'll end up with a breakdown.
Listen to Your Body's Signals
It is essential to pay attention to the messages your body sends you. Your physical responses can indicate potential danger. Recognize symptoms such as elevated heartbeat or shortness of breath, which may signify health problems. Discomfort in joints and muscles may indicate the need for rest or medical attention.
Ignoring these warning signs could result in further complications and setbacks. It is crucial to prioritize your well-being and address any concerns promptly. Listen to what your body is telling you, as it is the best judge of your capabilities.
Make sure to take note of how often these symptoms occur and when they are most severe. Understanding these reactions will help you identify triggers that could cause them in the future. Staying informed about your health will allow you to manage conditions before they worsen.
By actively listening to your body, you can catch early warning signs and take preventative measures. Keeping track of symptoms will allow for better communication with healthcare professionals, leading to more effective treatments and solutions.
Don't wait until it's too late; tune into your body's signals now: prioritize rest, seek medical attention when necessary, and take care of yourself. Neglecting these precautions could lead to serious consequences for both physical and mental health.
I'm not sure how we got from safety precautions to rabbit vibrators, but let's hope you've followed the former so you can enjoy the latter without any accidents.
Conclusion: Is a Rabbit Vibrator Right for You?
As an individual, you may be curious about the rabbit vibrator and wondering if it's the right choice for you. The answer lies in your preferences and comfort levels with sex toys. Rabbit vibrators offer unique dual stimulation, making them a popular option among many users.
If you enjoy external and internal stimulation simultaneously or are searching for more intense orgasms, a rabbit vibrator may be suitable for you. Its design of both a phallic-shaped head and bunny ears allows for targeted stimulation in different areas of the body, leading to diverse sensations.
It is vital to consider the material, size options, speed levels, and power source when selecting a rabbit vibrator. Additionally, it is crucial to purchase from reputable retailers who provide high-quality products and discreet shipping.
To maximize pleasure with this toy, communication with your partner(s) about boundaries and exploration can make a significant impact.
One person shared their experience using the rabbit vibrator and mentioned how it significantly enhanced their sexual satisfaction. However, they also acknowledged that individual experiences vary based on personal preferences and comfort levels.
Frequently Asked Questions
What is a rabbit vibrator?
A rabbit vibrator is a type of sex toy designed for vaginal and clitoral stimulation. It typically has two parts: the main shaft for penetration and a small extension that vibrates against the clitoris.
How do I use a rabbit vibrator?
Using a rabbit vibrator is easy. Apply some water-based lubricant to the main shaft and the clitoral stimulator. Turn on the vibration and insert the shaft into the vagina while the clitoral extension rests on the clitoris. Adjust the speed and intensity of the vibration as desired.
Are there different types of rabbit vibrators?
Yes, rabbit vibrators come in different shapes, sizes, colors, and materials. Some are waterproof, rechargeable, or remote-controlled. Some have multiple vibration modes and patterns.
Is it safe to use a rabbit vibrator?
Yes, using a rabbit vibrator is safe as long as you follow the instructions and take proper care of the toy. Make sure to clean the toy before and after use. Do not share the toy with others to avoid spreading sexually transmitted infections.
How do I clean a rabbit vibrator?
Cleaning a rabbit vibrator is easy. Wash the toy with warm water and mild soap or a specialized toy cleaner. Do not use harsh chemicals or alcohol-based solutions that can damage the toy's material or affect the vibration mechanism. Dry the toy with a clean cloth or air-dry it.
Where can I buy a rabbit vibrator?
You can buy a rabbit vibrator from various sources such as adult stores, online retailers, or sex toy parties. Make sure to choose a reputable seller that offers high-quality and safe products, discreet packaging and shipping, and customer support.