Introduction
The innovative world has brought into existence the app-controlled vibrator, which has revolutionized the way we enjoy our intimate moments. This device, driven by smartphone applications, allows us to customize vibration intensity, patterns, and speed. Its discreet nature and portability have made it a popular choice for couples in long-distance relationships or those who want to explore different modes of pleasure.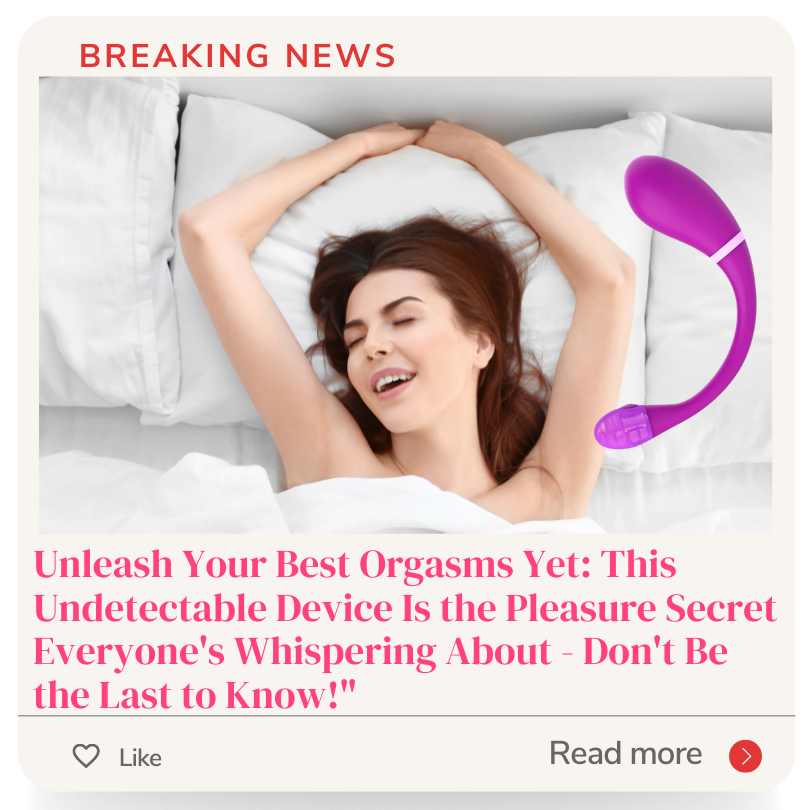 These vibrators connect easily with Bluetooth technology to any device, providing more control and accessibility. The seamless integration of the physical device with smartphone technology has led to enhanced functionalities, like sound-activated vibrations and music-synced sensations. Furthermore, these devices are rechargeable, hence cost-effective.
For a heightened experience, linking these vibrators with adult websites or virtual reality experiences can amplify pleasure by enabling more realistic forms of touch simulations that transcend boundaries.
Pro Tip: Always ensure that your apps and devices are from reputable sources before connecting them for safety reasons.
Get ready to take 'remote control' to a whole new level with the app control vibrator – because who needs a partner when you've got technology?
Understanding App Control Vibrator
App-Controlled Vibrators: A Comprehensive Guide
App-controlled vibrators have become increasingly popular due to their high level of convenience and customization. These innovative sex toys can be controlled remotely through a mobile app, allowing users to enjoy hands-free pleasure and experiment with different vibration patterns.
To gain a better understanding of how app-controlled vibrators work, let's take a look at some key features and benefits: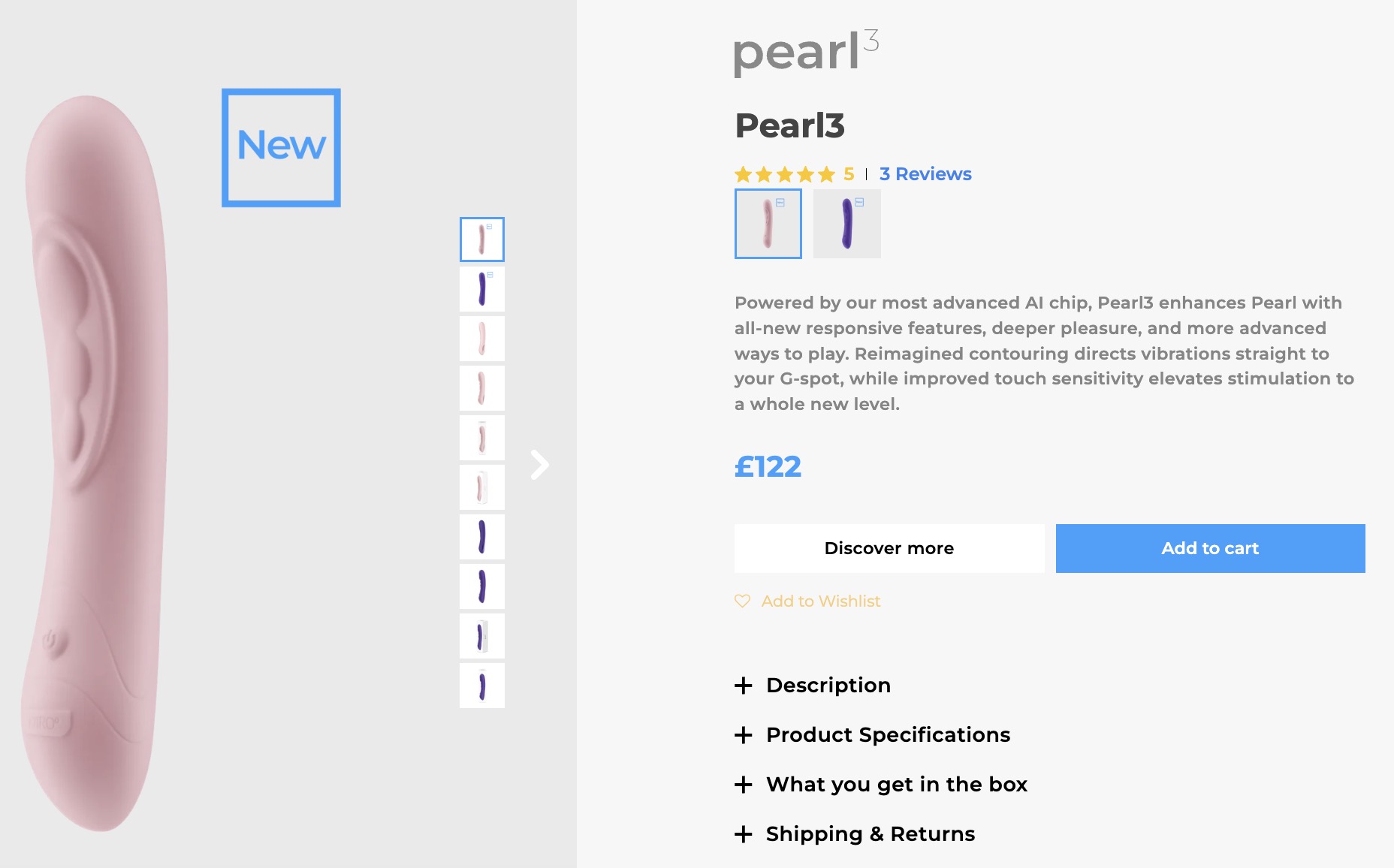 Feature
Description
Power Source: App-controlled vibrators can be powered by batteries or rechargeable sources. The battery life varies depending on usage frequency and intensity.
Customizable Settings: Users can adjust the intensity, speed, and pattern of vibrations directly from their smartphone. Some models even allow for music synchronization or voice control.
Privacy Protection: Secure Bluetooth connectivity ensures that only authorized parties can connect to the vibrator. Some models also offer a remote lock feature for added security.
Versatile Designs: From discreet bullet vibes to larger insertable options, app-controlled vibrators come in various shapes and sizes to suit all preferences.
One noteworthy advantage of app-controlled vibrators is their long-distance capability. Couples in long-distance relationships can use these toys as a way to stay connected intimately despite physical distance.
For optimal use, we recommend pairing your app-controlled vibrator with water-based lubricant to enhance comfort and sensation. Additionally, cleaning your toy regularly after each use with soap and water will help ensure its longevity.
Overall, app-controlled vibrators provide an exciting opportunity for personalized pleasure that cater to various needs and preferences. Experimentation is key in discovering the perfect vibration settings that lead to orgasmic bliss! Get in touch with your inner pleasure-tech-savvy-self with the app control vibrator – now with more advantages than a Swiss army knife.
Advantages of Using App Control Vibrator
The Benefits of Utilizing an App-Controlled Vibrator
Wireless technology has revolutionized the way we perceive sexual satisfaction. The use of app-controlled vibrators comes with numerous advantages, making it a must-have device in the sex toy industry.
Personalized experiences: App-controlled vibrators enable users to create personalized settings for their sexual satisfaction. The vibrator's intensity and patterns can be controlled using smartphones, ensuring that users get the desired stimulation levels.
Long-distance control: The app-controlled vibrator allows users to control their partner's sexual experience from anywhere in the world. Distance is not a barrier, as one can maintain intimacy with their partner at any time and location.
Discreetness: The vibrator's small size makes it easy to hide in plain sight, giving users the freedom to enjoy their sexual experiences without fear of exposure.
Enhanced sexual exploration: The app-controlled vibrator can be used to explore new sexual experiences. Users can experiment with different vibration patterns, explore erogenous zones, and even engage in edging to maximize on their sexual experiences.
Further, an app-controlled vibrator provides an avenue for users to communicate desires and boundaries with their partner effectively. It promotes consent and allows both parties to enjoy a heightened sexual experience.
In contrast, traditional vibrators lack the flexibility and features of the app-controlled vibrator. It is, therefore, no longer necessary to settle for a one-size-fits-all approach in the age of wireless technology.
Satisfy your sexual desires with an app-controlled vibrator and enjoy intimate connections with your partner. Do not miss out on the enhanced pleasures, exploration, and flexibility the device offers. Try it out today and take your sexual experiences to the next level.
Never before has controlling your pleasure been so convenient, thanks to the app-controlled vibrator – the ultimate hands-free device.
Convenience
Using an app-controlled vibrator offers immense practicality to users. Convenience is a significant advantage of this technology, as it allows for easy control of the device's settings and features using a smartphone anywhere and anytime. With this type of vibrator, individuals do not have to look for physical remote controls or remove the device from their body to change its intensity or vibration mode.
Moreover, the app allows for customization and personalization based on individual preferences. It also provides discreet use since one can operate the sex toy without attracting unwanted attention. Additionally, the ease of cleaning and maintenance is another convenience that comes with app-controlled vibrators.
The device's ability to connect with apps has significantly improved sexual experiences among couples in long-distance relationships. The technology has revolutionized remote intimacy by allowing partners to control each other's vibrators through smartphones from different locations effectively. The distance barrier is no longer an obstacle for couples seeking closeness and intimate moments.
App-controlled vibrators have a massive impact on the adult toy industry with many people embracing this transformative technology. This magnificent invention has already garnered positive reviews as successful couples share their thrilling experiences on various online platforms worldwide.
You no longer have to awkwardly fumble with buttons under the sheets – the app control vibrator lets you adjust settings with just a tap on your phone.
Remote Control
The functionality titled 'Distance Control' is an essential feature of the app-controlled vibrator. Here are its five benefits:
It offers a wide range of remote control accessibility.
It enables the user to customize speed, intensity, and rhythm in real-time.
It increases intimacy as it involves active participation from both partners.
It allows for discreet usage while in public or social events.
It provides users with endless pleasure possibilities by allowing them to experiment with various patterns and vibrations.
Moreover, using an app-controlled vibrator ensures that one can enjoy different functions without any wired control. The freedom that comes with using this type of sex toy contributes to an unforgettable sexual experience.
Interestingly, the remote-control feature has been around since the late 1990s when adult manufacturers started producing sex toys controlled via pager devices. This technology was refreshed and reintroduced in recent times through Bluetooth and Wi-Fi-enabled devices, leading to significant advancements in user satisfaction levels.
Get a vibrator that's as unique as your weird kinks with customizable app control.
Customization
For those seeking tailored pleasure, the App Control Vibrator offers customization that is unparalleled. Users can create personalized vibration patterns and control the intensity from their mobile devices with ease.
Advantages of Customization
Users can tailor vibrations to their personal preferences
Control over intensity levels enhances pleasure
Easy to use app interface provides convenience for users
In addition, the app provides a vast range of options to choose from, including music mode and phone call mode, enabling users to indulge themselves in tantalizing ways.
This innovative technology has become increasingly popular among couples as not only does it provide customizable sensations but also brings long-distance relationships closer than ever before.
According to a survey published on Statista.com, sex tech market revenue is projected to reach $52 billion by 2020. It is apparent that technology advancements like this make waves in the industry.
Fingers-free pleasure at your fingertips – the app control vibrator has features that will make you forget your ex's touch.
Features of App Control Vibrator
App Control Vibrator: The Ultimate Pleasure Tool
App Control Vibrator provides an unparalleled sensual experience for couples or solo play. This innovative device is designed for remote controlled pleasure, allowing users to customize and control vibrations from a mobile app.
The following are some of the compelling features of the App Control Vibrator:
Multiple modes and vibrations for customizable pleasure.
Wireless remote control through mobile app.
Long-range connectivity up to 30 feet for versatile play.
Discreet and silent mode for unobtrusive use.
Waterproof construction for shower or bath play.
This revolutionary vibrator also includes intimate details like whisper quiet motors, USB charging capabilities, and hypoallergenic materials. These details allow you to focus completely on the moment, without any distractions.
Pro Tip: Download the free app and discover even more ways to play with the App Control Vibrator. Take advantage of the app's synchronization feature, which allows you to sync the device with your favorite music and create a unique sensory experience.
In summary, the App Control Vibrator offers an innovative, customizable, and discrete way to intensify your sensual experience. With the app's advanced features and the device's waterproof construction, you're free to explore your fantasies anywhere you want. So, go ahead; indulge in the ultimate pleasure tool today!
Finally, an app control vibrator that won't judge your questionable taste in music.
Compatibility with Smartphones
App control vibrator offers a wide range of features that makes it compatible with smartphones. With the help of Bluetooth technology, App control vibrator can be easily connected to different smartphones regardless of their operating systems. This allows users to easily access and customize vibration modes as per their preferences.
In addition to this, App control vibrator also has a dedicated app that can be downloaded on any smartphone device. The app has several features including intensity control, vibration patterns, and duration settings that allow users to enjoy a personalized experience through their phone.
Moreover, App control vibrator has been designed to integrate with virtual reality and interactive content. This means you can pair it with your smartphone for a more immersive experience while playing games or watching interactive videos.
For best results, we suggest keeping the Bluetooth settings turned on while using the App control vibrator. Also, make sure to keep the sex toy and your smartphone within close proximity for seamless connectivity. By following these suggestions, you can make the most of App control vibrator's compatibility with smartphones.
Who needs a partner when you have a programmable vibrator with more settings than a TV remote?
Programmable Settings
This unique type of vibrator allows users to program and customize the settings according to their liking, providing a personalized experience. With the help of a mobile app, it is possible to control different vibration patterns, intensity levels, and even create programmed scenarios. This customizable feature enhances the levels of intimacy and pleasure between partners or solo use.
Aside from adjusting the intensity of vibrations according to personal preferences, this programmable vibrator also offers an extensive range of options such as creating a personalized playlist and syncing the vibrations with music playing on your device. Additionally, for long-distance couples or solo use during travel, this vibrator provides remote access using Wi-Fi and Bluetooth technology.
Furthermore, this remote-controlled vibrator can also be used discreetly in public settings since it operates silently without any noise disturbances. The sleek design not only guarantees its discretion but also makes it easy to handle while experiencing unique sensations and exploring uncharted territories.
A user shared her story about how using a programmable vibrator helped her overcome certain obstacles while exploring her sexuality. She realized that customization was key to enhancing her sexual satisfaction which brought not only physical pleasure but emotional well-being which ultimately strengthened her relationship with herself. This versatility permitted exploration beyond what she had thought previously was possible giving life-changing results.
Get ready to experience more vibration modes than your ex's excuses for ghosting you.
Multiple Vibration Modes
With an array of vibration modes, the App Control Vibrator offers customizable settings for every user. Its versatility extends beyond just one or two modes, giving you an option to switch things up according to your preferences. Here are five features that make the Multiple Vibration Modes setting a worthwhile investment:
Varying Intensities: Users can choose from several levels of vibration intensity.
Pulsating Patterns: The device offers various pulsating patterns that provide diverse sensations during use.
Roller Coaster Ride: Some devices use different intensities and patterns, offering a more adventurous experience.
Climax Build-up: Users can create sensations and increase stimulation gradually until they reach the peak, providing maximum pleasure.
Sync with Music: Certain apps allow syncing the vibrations with music for enhanced experience during playtime.
Apart from these already mentioned features, it is also worth noting that users can control some vibrators with voice commands through a smartphone application. With all these customizable options and cutting-edge technology integrated into the device itself and its corresponding application, this vibrator may be the perfect addition for those looking for immersive sexual experiences.
Don't miss out on exploring this vibrant world of limitless possibilities! Invest in an app-controlled vibrator now and elevate your pleasure game. Choose wisely, because the last thing you want is an app-controlled vibrator that's more unpredictable than your ex.
Tips on Choosing an App Control Vibrator
Choosing a Suitable App-Controlled Vibrator
When selecting an app-controlled vibrator, it is vital to consider several factors that will influence your satisfaction while using the device. Here are some tips on choosing a suitable app-controlled vibrator:
Determine your preferred size and shape of the vibrator.
Check the material used to make the vibrator to ensure it is body-safe.
Consider the power source of the vibrator, whether it is rechargeable or battery-powered.
Choose a vibrator that has a broad range of vibration intensity levels and patterns.
Ensure the vibrator is compatible with your smartphone and app of choice.
Read customer reviews and ratings before making a purchase
Aside from these factors, it is also important to consider unique details such as the vibration speed and noise level that may affect your buying decision. It is well worth it to make smart decisions when choosing a vibrator app, as you want this personal experience to be extraordinary.
A friend of mine was looking for an app-controlled vibrator and purchased one with an inadequate vibration frequency. Although the vibrator was advertised to have different intensity levels, it was insufficient for her. She ended up having to buy a new one, which led her to spend more. Therefore, it is essential to select precisely what fulfills your requirements.
Hopefully the app control vibrator is made of top-quality material, because no one wants a cheap thrill.
Material
Vibrator Material
Selecting a vibrator material is the initial and critical decision to ensure comfortable and enjoyable use. Medical-grade silicone, glass, and stainless steel are frequently used materials. They are phthalate-free, non-porous, easy to clean, and safe for vaginal or anal use. In contrast, jelly rubber and PVC materials should be avoided as they contain toxic chemicals.
Experts recommend silicone vibrators as they offer softness and flexibility with hypoallergenic properties. Glass toys are recommended for temperature play, whereas stainless steel vibrators are suitable for textured sensations.
Choosing the right size and shape based on your preferences helps reduce discomfort during use but does not compromise stimulation levels.
For additional support in making the appropriate choice when choosing a controlled app vibrator, considering reviewing reviews on reputable online retailers' websites or consulting with experts in person.
When it comes to app-controlled vibrators, size really does matter – but don't worry, it's not about the inches, it's about finding the perfect fit for your pleasure preferences.
Size and Shape
A suitable and informative table will help you make an informed decision about Size and Shape. The table should categorize the vibrator's measurements based on its length, girth, and texture. It should also contain information regarding the type of stimulation it provides, such as vibration patterns, intensity levels, and pulsations.
It's essential to know that each person has different preferences when considering Size and Shape. You may prefer a more petite toy with a smooth contour, while someone else may enjoy something larger or with ribbed textures or bumps.
To make sure you choose the best option for your body, analyze your prior experiences to determine if there is a particular size or shape that works best for you. Once you discover what fits comfortably in your body, browse through options in similar sizes and shapes.
When selecting an App Control Vibrator device, consider these suggestions:
Start Small: For beginners starting with a small-sized vibrator is recommended since larger ones can be overwhelming.
Choose the Best Material: Make sure to choose non-toxic materials like silicone.
Research Before Buying: Reading product reviews from reliable sources before making a purchase can avoid disappointments.
Experiment with different shapes: Don't limit yourself; try different shapes until you find what works best for you.
By following these tips and considering key factors like Size and Shape before purchasing an app control vibrator device, you'll select the perfect one suited for your needs/preferences.
If you want a brand you can trust for your intimate pleasure, stick with a manufacturer who's been in the game for longer than your last relationship.
Brand and Manufacturer
When taking into account the production of app control vibrators, one must consider factors such as the company behind them and their origin. Delving deeper into this topic reveals that various brands have come to dominate the market, often for good reason.
A table detailing information about manufacturers and their corresponding brands can assist in making a knowledgeable decision. Some famous companies include Lovense, OhMiBod, We-Vibe, and Lelo. Each has its own unique features and innovations that serve to enhance users' experiences with app-controlled devices.
In addition to brand recognition and manufacturer reputation, some factors require further attention. For example, budget restrictions may play a significant role in determining which brand is most suitable. Finding a vibrator that meets personal preferences while remaining affordable may be challenging but not impossible.
A recent story concerning app-controlled vibrators comes from a college student who found herself enjoying the versatility of these devices during remote learning sessions. The benefits of this technology extend far beyond pure pleasure-seeking; they offer an opportunity for exploration and sexual discovery even when separated by distance.
Get ready to multitask like never before with these pro tips on using your app-controlled vibrator.
How to Use an App Control Vibrator
Using an App Control Vibrator with Elegance and Ease
An app control vibrator is a modern sex toy that allows you to control its vibrations via a smartphone app. Here is a 3-step guide on how to use this exciting device effectively:
Install the app on your smartphone and connect it to the vibrator via Bluetooth or Wi-Fi.
Activate the vibrator through the app and adjust the vibration speed and pattern according to your preference.
Enjoy the sensations and experiment with different vibration settings until you reach an orgasmic high.
To get the most out of your app control vibrator, we recommend that you explore its features and experiment with different modes. Find the ideal intensity level and pattern that suits your needs. This will make your sexual experiences more enjoyable, and you'll have a memorable time with your partner.
Did you know that the first vibrator was invented in 1869 to treat female hysteria? It was a massive hit with the ladies back then, and we can understand why it still remains popular today!
Get ready to give your phone a whole new buzz with the app control vibrator – it's like having a personal masseuse in your pocket.
Connecting and Pairing with Smartphone
Pairing with Your Smartphone for Your Vibrator App Control
To control your app-controlled vibrator, you need to connect and pair it with your smartphone. Follow these six easy steps to get started:
Download the corresponding app for your vibrator from your smartphone's app store.
Make sure Bluetooth is turned on, on both your vibrator and smartphone.
Open the app and select 'add device' or a similar option.
Select your vibrator from the list of available devices.
Press and hold the power button on your vibrator until it enters pairing mode.
Your device should now be connected, and you're ready to get started!
A bonus tip for guaranteed success is to keep the battery levels of both devices sufficiently high.
In addition to following these simple steps, make sure that you are using a compatible phone model as some vibrators only work with certain types of smartphones.
One woman shared her experience in connecting and pairing her vibrator with her iPhone through an app. Despite initially facing technical difficulties, she successfully managed to connect the two devices. Now she experiences heightened arousal that lasts longer than traditional manual stimulation.
Get ready to navigate an interface that's even more confusing than your ex's intentions.
Navigating the App Interface
When operating a mobile app that controls your vibrator, navigating the screen is essential. It is crucial to understand the specific control functions as you swipe and tap. The interface consists of several sections, including main menu, device management, vibration settings, and other customization options.
To connect your vibrator with the app, you need to pair them via Bluetooth. Afterward, find your way through various menus to find vibration patterns and intensity levels. From there on out, build custom presets or select from pre-programmed ones.
Before beginning the process of using the app control trickery for your vibrator, ensure that it is fully charged or plugged in while retaining Bluetooth accessibility. Otherwise, you might experience difficulty operating and pairing it up with the app.
In case you encounter any difficulties operating the app with your vibrator despite following all instructions successfully, seek support from customer service promptly. This will enable you to benefit maximally from an interactive sex session alone or with your partner without missing out on any features due to uncertain navigation comprehension.
Get ready to customize your pleasure with more options than a Starbucks order.
Adjusting Settings and Modes
Adjusting the Functionality of the Vibrator
To enhance your experiences with an app-controlled vibrator, it is important to know how to adjust its functionality according to your preferences. Follow these six simple steps:
Open the app that accompanies the vibrator and locate the settings tab.
Choose the vibration mode you desire from a variety of options, including pulsing, escalating, and steady vibrations.
Adjust the intensity level based on your preference for a more or less intense sensation.
Customize and save your own vibration patterns or select from pre-programmed ones offered by the app.
Sync your vibrator to music or ambient sounds for a unique sensory experience.
Experiment with remote control features such as long-distance play, voice control, and sound-activated options.
It is important to keep in mind that adjusting settings can significantly improve one's sexual experience and may require some experimentation before finding ideal settings unique to each individual.
Some additional things to note include adjusting for environmental factors like noise levels or interruptions during use.
A friend shared their frustration in not having experimented with all of the possible settings on their controller before using it with their partner; this led to them both being disappointed in their experience despite using a highly-rated product. It is crucial not only to experiment alone but also communicate preferences with one's partner when using an app-controlled vibrator for maximum pleasure.
Whether you're flying solo or with a partner, an app control vibrator is the perfect addition to your pleasure arsenal – just don't accidentally click the wrong button while ordering takeout.
Conclusion
The app-controlled vibrator can be a game-changer for couples looking to explore their sexual desires. With its innovative technology and customizable settings, users can tailor their experience to their preferences. Additionally, the discreet design of these vibrators allows for increased privacy and convenience.
One unique feature of these devices is the ability to connect with a partner through remote control access. This can lead to heightened anticipation and excitement, as well as strengthening emotional bonds between partners.
To make the most out of this technology, it is important to ensure that the app being used is secure and trustworthy. Additionally, exploring different vibration patterns and intensity levels can help enhance the experience.
Overall, app-controlled vibrators offer a unique and exciting way for couples to explore their sexuality while maintaining privacy and personalization.
Frequently Asked Questions
1. What is an app control vibrator?
An app control vibrator is a sex toy that is controlled through a mobile application to adjust the intensity and pattern of vibrations remotely.
2. How does it work?
The app control vibrator connects to the mobile application through Bluetooth or Wi-Fi. The user can then adjust the vibration intensity, pattern, and duration with the mobile app.
3. Is it safe to use?
Like any other sex toy, the app control vibrator is safe to use when used properly. It is important to follow the manufacturer's instructions and clean the toy after each use.
4. Can anyone else control my app control vibrator?
Only the person with access to the mobile app can control the app control vibrator. It is important to keep your mobile device and app secure to prevent unauthorized access.
5. Is it discreet?
Yes, an app control vibrator is a discreet toy. It is designed to be quiet and can be worn discreetly under clothing.
6. Is an app control vibrator suitable for long-distance relationships?
Yes, an app control vibrator can be a great option for long-distance relationships. The mobile app allows the toy to be controlled remotely, making it possible for partners to enjoy intimacy even when physically apart.