Introduction
The use of personal vibrators for self-pleasure has become common among women. Vibrators are designed to stimulate the clitoris and provide intense sexual pleasure. It is considered an effective way for women to explore their sexuality and increase sexual satisfaction. The vibrator market is expanding rapidly with improved technology and innovative designs catering to a wide range of needs. However, caution should be taken while choosing a vibrator as it may lead to injury or infection if not maintained properly.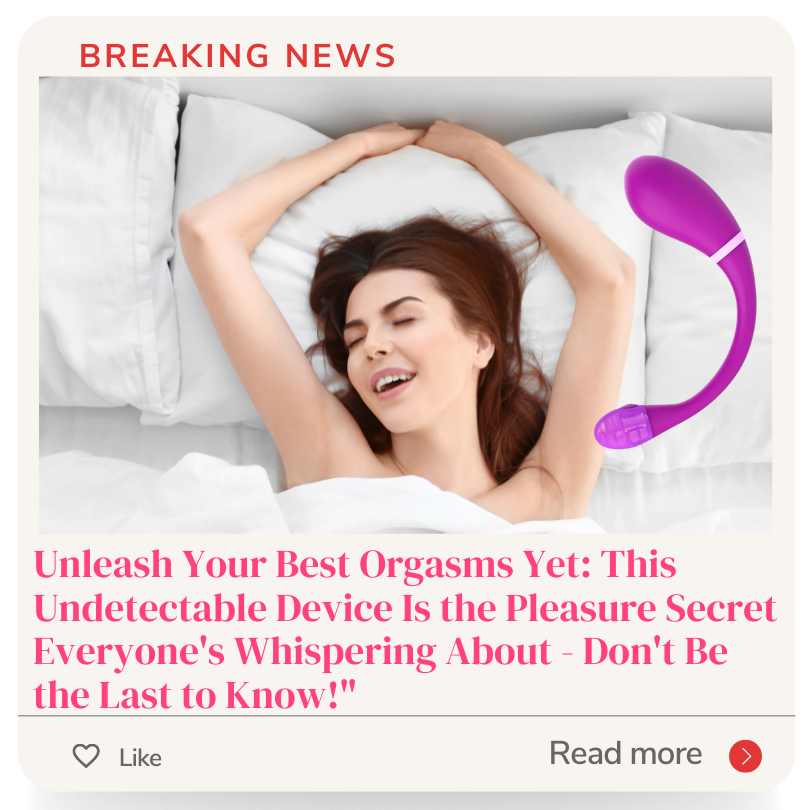 According to a study conducted by the University of Indiana, approximately 53% of American women use vibrators for sexual pleasure.
When it comes to vibrators, understanding the mechanics can make all the difference between a mind-blowing experience and a literal shock to the system.
Understanding Vibrators
Vibrators are a popular tool used for sexual pleasure. They come in various shapes, sizes, and materials. They can be used on different parts of the body and for different purposes. Some are made for internal stimulation while others are made for external stimulation.
When choosing a vibrator, it's important to consider factors such as material, size, and intensity. Silicone or other body-safe materials are preferred over porous materials. Size depends on personal preference and comfort level. Intensity levels vary from low to high and can be adjusted based on the user's needs.
Many vibrators have additional features such as vibration patterns or remote control capabilities. These can add another layer of excitement to the experience.
It's important to clean vibrators after each use with warm water and mild soap or a specialized toy cleaner. Store them in a cool, dry place away from sunlight.
Pro Tip: Always remember to use plenty of water-based lubricant for maximum comfort and pleasure during use.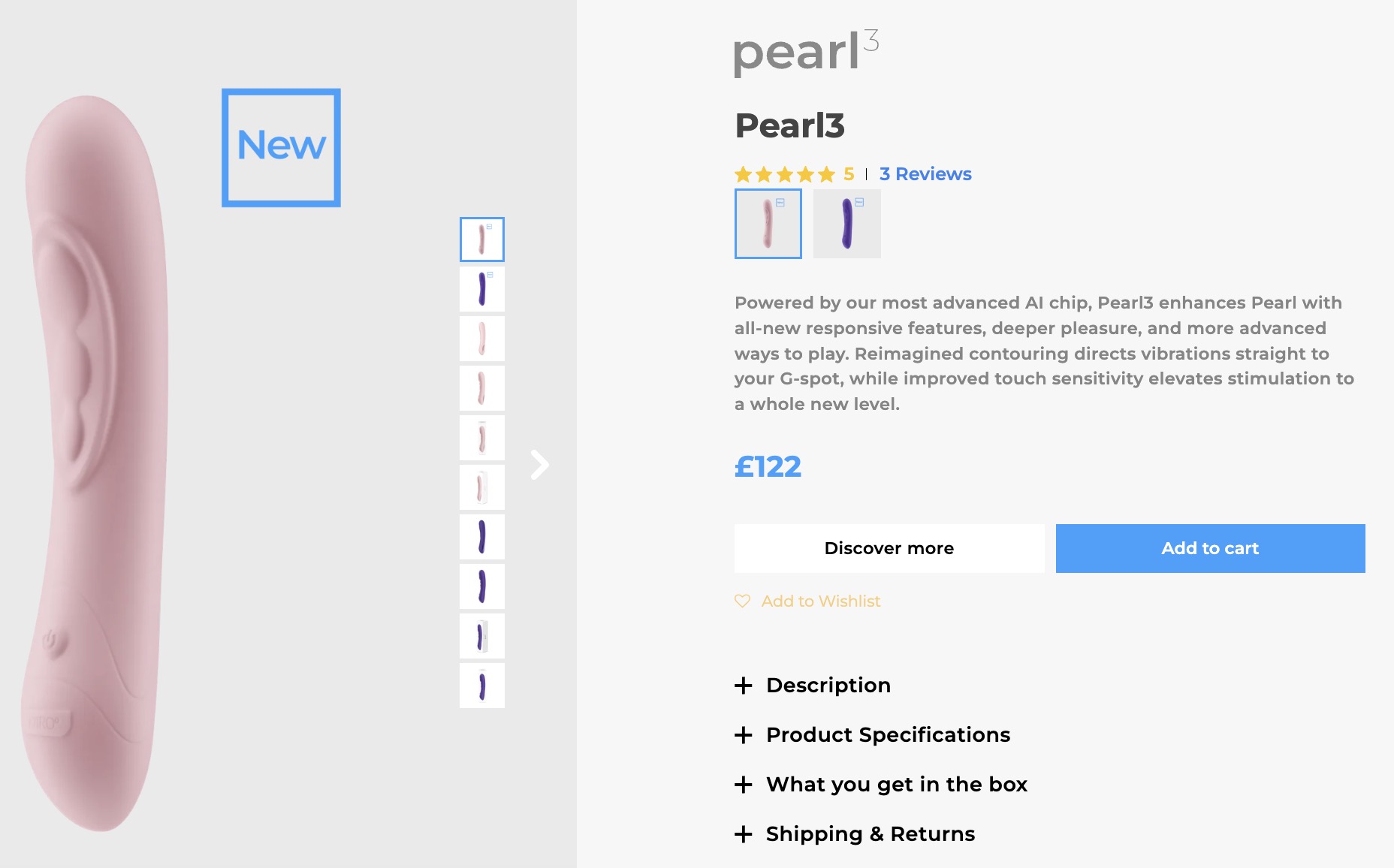 Exploring the world of vibrators? Don't be surprised when you find out there's more variety than your local ice cream shop.
Types of Vibrators
There are various kinds of vibrators that offer different sensations. This diversity allows users to find a perfect match for their desires and preferences.
Clitoral vibrators
G-spot vibrators
Rabbit vibrators
Bullet vibrators
Realistic vibrators
Users need to keep in mind specific factors such as size, material, and intensity while selecting an appropriate vibrator. Moreover, it is essential to use them with proper hygiene and care. A poorly cleaned or damaged vibrator can cause infections or injury.
It is interesting to note that the role of the vibrator has shifted from being a taboo subject matter into a well-received topic across various media outlets, including mainstream statements. A recent study by the Journal of Sex Research showed that 53% of women used a vibrator at least once in their lifetime.
(Source: Journal of Sex Research)
Get ready for a hands-on experience as we dive into the ins and outs of using a vibrator.
How to Use a Vibrator
When using a vibrator, it is important to approach the activity with care and responsibility. The following steps can guide you towards a healthy and satisfactory experience:
Choose the right vibrator that is designed for your needs.
Make sure it is charged or has fresh batteries.
Clean it thoroughly before and after each use.
Use a water-based lubricant to ensure maximum comfort and safety.
Start with the lowest setting and gradually increase intensity according to preference.
Experiment with different angles and pressure points for more variety.
To achieve optimal results when using a vibrator, be sure to explore your own body's preferences, experiment with movements, and adjust techniques as necessary.
It's worth noting that while vibrators can be valuable tools in heightening sexual pleasure, they are not a substitute for intimacy and human connection.
One woman shared her experience of discovering vibrators later in life and how they have helped her better understand her sexuality. She emphasized the importance of embracing self-exploration in one's sexual journey without shame or guilt.
Who needs a partner when you have a trusty vibrator and a playlist of your favorite tunes?
Tips for Solo Play
When it comes to self-pleasure, there are a variety of techniques and tools that can help enhance the experience. Here are some suggestions for optimizing solo sex:
Experiment with different types of vibrators or dildos for varying sensations.
Take your time and gradually increase intensity to build arousal and excitement.
Incorporate fantasy or porn into your routine, if desired, to add stimulation and visualization to your mental imagery.
Try exploring erogenous zones beyond just genitalia, such as nipples or the perineum.
Focus on breathing techniques to deepen relaxation and prolong orgasmic sensations.
For an even more satisfying experience, consider trying out new toys or lubricants to heighten sensitivity and pleasure. Remember that self-pleasure is a normal part of human sexuality and should be embraced without shame or guilt.
Ditch the monopoly on self-pleasure and invite your partner to play with your gadgets – trust me, it's a lot more fun than playing a solo game of Operation.
Tips for Partner Play
Partner Play: Enhancing Intimacy and Pleasure Together
When engaging in sexual activities with a partner, it is important to explore each other's desires and boundaries. Here are some tips on how to enhance intimacy and pleasure together:
Communication is Key: It is crucial to have open communication with your partner about what you enjoy and what you don't. Make sure to listen actively and provide feedback without judgement.
Try New Things: Experimenting with different positions, toys or role-playing scenarios can add excitement and variety to your sexual experiences. Be adventurous but always discuss any new ideas or boundaries beforehand.
Focus on Foreplay: Taking time for foreplay can lead to more fulfilling orgasms for both partners. Kiss, touch, massage or stimulate erogenous zones before jumping into intercourse.
Take Your Time: Rushing through sexual activities can lead to frustration and dissatisfaction. Make sure to take the time needed for both partners to feel comfortable, aroused and satisfied.
Remember that every couple is unique, therefore it is important to find what works best for you as a team. Keep learning about each other's needs and preferences while exploring new ways of enhancing each other's pleasure.
Don't miss out on the opportunity to deepen your bond with your partner by neglecting these important tips. Practice them regularly for an enhanced experience together.
It's safe to say that after reading this article, you'll never look at a Sonicare toothbrush the same way again.
Conclusion
Through the exploration of the use of vibrators by women, it can be concluded that this intimate device is widely accepted and deemed beneficial. Vibrators are used to enhance individual sexual pleasure, increase intimacy between partners, improve mental and physical health, and aid in reaching orgasm. The stigma surrounding vibrator use has significantly decreased over time thanks to education and awareness campaigns.
In today's society, more and more women are embracing their sexuality and taking control of their pleasure through the use of vibrators. With various types available on the market catering to different preferences, there is something for everyone. The benefits of using a vibrator extend beyond sexual gratification, with research showing links to improved mental health by reducing stress levels and promoting relaxation.
It's important to note that while vibrator use is safe for most individuals, proper hygiene practices should be followed to prevent infection or discomfort. It's also crucial to purchase from reputable sources and educate oneself on how to properly use the device before incorporating it into one's sexual routine.
Don't let misconceptions hold you back from discovering the benefits of using a vibrator. Embrace your sexuality and experience the pleasure it can bring with confidence.
Frequently Asked Questions
1. Is it normal for a woman to use a vibrator?
Yes, it is completely normal and common for women to use vibrators alone or with a partner.
2. What are the benefits of using a vibrator?
Vibrators can provide sexual pleasure, help with physical and emotional stress relief, improve pelvic muscle strength and reduce pain during sex.
3. Can using a vibrator affect my ability to orgasm without one?
No, using a vibrator will not affect your ability to orgasm without one. It may, however, help you discover new ways to experience pleasure.
4. Is it safe to use a vibrator?
Yes, using a vibrator is generally safe. It is important to use a high-quality product designed for your needs and to clean it properly after each use.
5. Can a vibrator replace the intimacy of a partner?
No, a vibrator cannot replace the emotional and intimate connection with a partner. However, it can enhance sexual experiences and add to the enjoyment of sexual activity.
6. At what age is it appropriate to start using a vibrator?
There is no specific age to start using a vibrator. It is important to make informed and responsible decisions about your sexual health and assess your comfort level and readiness before using a vibrator.