Vibrator Basics
To master the art of orgasm with vibrator, you need to have a thorough understanding of Vibrator Basics, with Types of Vibrators and Choosing the Right Vibrator being key points. These sub-sections hold the solution to selecting the best vibrator that meets your needs and preferences, and helps in enhancing your sexual experience.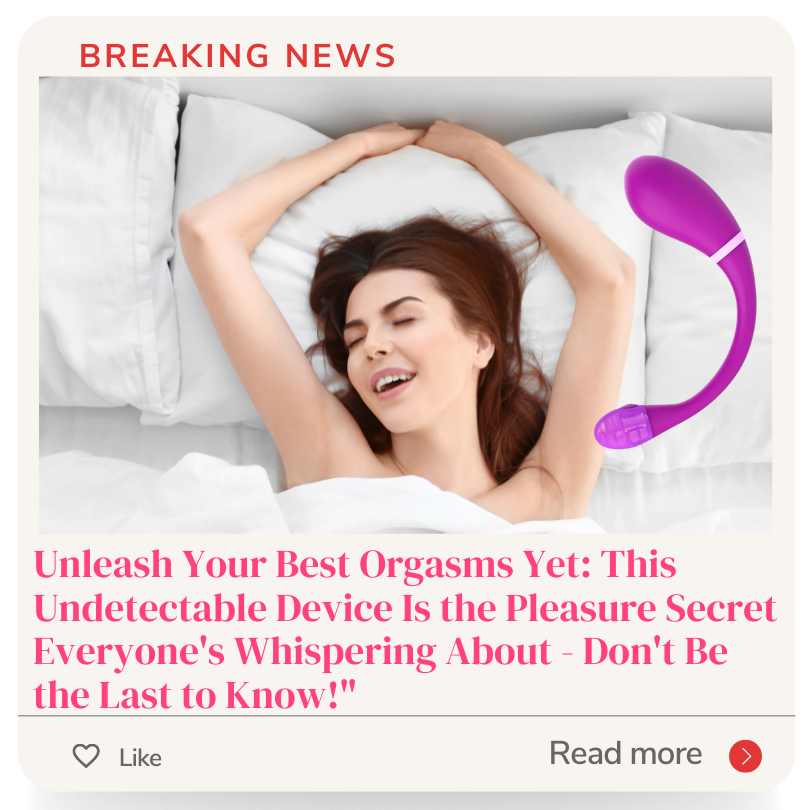 Types of Vibrators
Vibrators come in different forms that offer various sensations during use. Here are some of the types of vibrators:
Clitoral Vibrators
G-spot Vibrators
Rabbit Vibes
Bullet Vibrators
Wand Massagers
Each type of vibrator aims to provide pleasure and satisfy a specific preference. Clitoral Vibrators are designed for external stimulation, while G-spot Vibes target the internal erogenous zones. Meanwhile, Rabbit Vibes stimulate both areas for an intense orgasmic experience. Bullet vibrators are small and discreet but pack a punch, while Wand Massagers deliver a powerful and satisfying massage.
It's important to note that there are other types of vibrators available in the market beyond these five examples.
When selecting your vibrator, consider factors such as size, material, intensity levels, and vibration patterns to find one that perfectly suits your personal preferences and desired outcome.
Did you know that the first vibrator was invented in the late 19th century as a medical device used by doctors to treat what is now known as "female hysteria"? It wasn't until later on that it became widely known and used for sexual pleasure instead of medical treatment. Today, vibrators are popular among people looking to enhance their sexual experiences both alone or with a partner.
When it comes to choosing the right vibrator, it's all about finding the one that really gets a buzz going…in more ways than one.
Choosing the Right Vibrator
When it comes to finding the perfect vibrator to suit your needs, there are a few things you should consider. Here are some points to keep in mind whilst selecting your ideal option: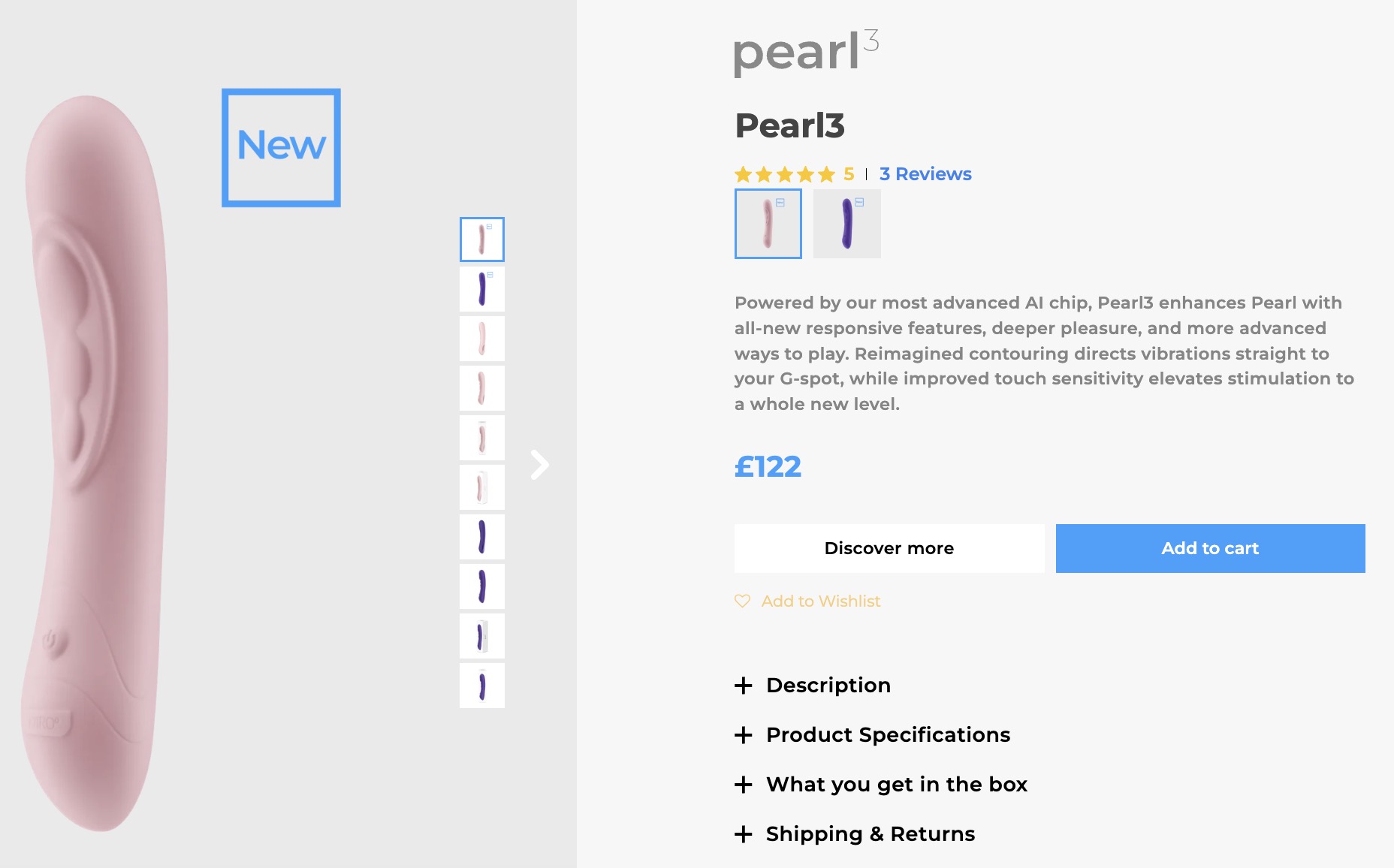 Material: Consider the material of the vibrator; silicone is popular as it's body-safe and easy to clean.
Size: Think about what size would fit you best and what you're comfortable with using.
Power: Decide if you want a battery or rechargeable-powered vibrator. Rechargeable ones can have stronger vibrations though they're generally more expensive.
Style: There are different types of vibrators such as bullet vibrators, rabbit vibrators etc, all offering different sensations – consider which style caters for your specific needs.
Noise level: Some models have quieter vibrations than others so determine if this is important for discretion purposes or not.
It's also worth noting that different people may have unique preferences when it comes to selecting a vibrator, therefore it's essential to do your research and select an option that suits you best.
As sex toys become increasingly mainstream, choosing the right one has become more accessible than ever before. The original invention of vibrators began in the late 19th century as a medical tool used by physicians to treat 'hysterical' women. Now considered a staple in any adult toy collection, knowing how to choose the right one can help to provide better sexual experiences and overall pleasure.
Get ready to shake, rattle, and roll with these vibrator prep tips – because who needs a warm-up when you've got a buzz?
Preparing for Orgasm with Vibrator
To prepare for an orgasm with a vibrator, creating the right mood, setting the environment, and lubrication are all essential. By paying attention to each of these sub-sections, you can ensure a more pleasurable and satisfying experience. In this section, we will discuss each sub-section in detail, providing you with the tools and knowledge needed for an optimal vibrator experience.
Creating the Right Mood
Setting the Tone for Intense Pleasure
Achieving orgasm can be a satisfying, yet elusive prospect. However, setting the right mood can make all the difference in your pursuit of pleasure. Sensual lighting, relaxing aromas and the absence of distractions can prime your senses for a more intense experience. Dimming the lights, burning candles or incense and wearing comfortable clothing are just some tips that can help you relax and get better in touch with your body.
Creating an Environment Conductive to Arousal
Creating a conducive atmosphere is key to maximizing the pleasure derived from using a vibrator. Putting on soft music or sounds of nature can soothe your nerves while helping you establish intimacy with your partner. The right setting can create an exciting sense of expectation that deepens arousal and leads to more frequent orgasms.
Customizing Your Sensual Surroundings
To heighten your arousal, it is important to customize your sensory environment based on individual preferences. Scents such as lavender or vanilla may be too strong for some individuals but mesh perfectly with others' chemistry – so it is essential to determine what works correctly for you.
Pro Tip: Picking scenic bedding serves as an excellent ergonomic foundation during use- remember even fashionable headboards need proper anchoring in order not to fall down during use!
If mood lighting and a scented candle can't set the mood, then maybe it's time to upgrade to a vibrator.
Setting the Environment
Creating the Ideal Ambience
The sensory environment plays a crucial role in sexual pleasure, so setting up the perfect atmosphere is essential. Begin by dimming the lights or lighting some candles to add warmth and intimacy. Soft music or white noise can also calm your nerves and create a romantic mood. Additionally, adjusting room temperature and adding comfortable cushioning will help you relax better, which will enhance your overall experience.
Optimizing your Ambiance can Help Boost Sexual Satisfaction Further
The right ambiance helps reduce stress levels and enhances arousal, which means more enjoyable orgasms for you. Try incorporating elements that appeal to all five senses- sight, sound, touch, taste, and smell- for maximum impact.
For instance, consider surrounding yourself with fresh flowers of calming scents to add aroma as well as visual appeal. Moreover, soft sounds like tranquil nature sounds aid relaxation, while silk-like fabric adds sensual experience.
Mental association with sensory stimuli fades over time
To continually experience sexual satisfaction with vibration techniques utilizing a vibrator – alter the ambiance regularly. This repeated changeover keeps an individual positively anticipating the following session.
As human beings, we adjust rapidly to associated environmental signals through repeated exposure; thereby varying stimulation environments have been documented creating strong new connections during heightened states of an orgasm.
History tells Us This Works Wonders
Surprisingly enough, this approach to vibrational therapy has been going on for centuries under various names such as Vitrectomies in women during Roman times which referred to removal of fluids from various parts of the body including potently reproductive organs further enhancing pleasure through subsequent sensation modification similar to changing ambiance.
Remember, a little bit of lube goes a long way. But if you're going for a slip-and-slide experience, go all in.
Lubrication
Using a Personal Lubricant
Lack of lubrication can hinder your pleasure, leading to discomfort or injury. A water-based or silicone-based lubricant helps reduce friction and enhances sensation. Apply it generously on yourself and the vibrator. Avoid using oil-based lubes as they can degrade sex toys.
Precautions with Lubricants
Choose a high-quality, body-safe lubricant that suits your skin type. Test a small patch for any adverse reactions before use. Keep in mind that some ingredients like glycerine can cause yeast infections or trigger allergies. Clean up after use to prevent bacterial growth.
Pro Tip: Reapply the lube when necessary and experiment with different types until you find one that works best for you.
Get ready to buzz off with these orgasm-inducing vibrator techniques.
Techniques for Using Vibrator
To enhance your experience with a vibrator and achieve better and more satisfying orgasms, this section will provide you with techniques for using a vibrator with a focus on clitoral and vaginal stimulation. The following sub-sections will offer you unique methods to stimulate these areas for optimal pleasure.
Clitoral Stimulation Techniques
For those looking to experiment with the sensation of sexual pleasure, there are various techniques that can be used for clitoral stimulation. Here are three simple steps to follow for optimum arousal and satisfaction.
Start Small: Begin by exploring your body with your fingers or a vibrator on low speed. Focus on the clitoris and surrounding areas, taking note of what feels good.
Build Momentum: Once you have found a comfortable level of intensity, gradually increase the speed or pressure. Pay attention to how your body responds and adjust accordingly.
Experiment with Variety: Try using different types of vibrators or vibration patterns for unique stimulation experiences. Don't be afraid to switch things up and explore new sensations.
It's important to remember that every woman's preferences and responses will differ, so take time to learn about your own body and what works best for you.
When it comes to sexual pleasure, it's essential to prioritize communication with your partner(s) and prioritize safe-sex practices. Remember that consent is necessary for any type of sexual activity.
A woman once shared how she struggled with clitoral stimulation until she discovered the Magic Wand vibrator that changed her life forever. With its powerful vibrations and easily adjustable settings, she was able to reach climax consistently for the first time in her life.
Get ready to explore the depths of pleasure with these vaginal stimulation techniques, because who needs a map when you've got a vibrator?
Vaginal Stimulation Techniques
Exploring the Art of Intimate Vaginal Stimulation
When it comes to vaginal stimulation techniques, there are various ways to explore and enhance one's sexual experience. Exploring your own body is key to discovering what works best for you, so take some time to experiment with different methods and tools for self-pleasure.
Effective Techniques for Optimal Satisfaction
One technique that has shown great results is using a vibrator. There are multiple styles of vibrators available, so finding the one that suits your needs may take some time and patience. Communicating with your partner can also heighten the experience or provide you with further insight into what strategies work best in the context of partnered sex.
Dive Deeper into Discovering Your Sexual Preferences
To get the most out of vaginal stimulation techniques, start by exploring not just physical touch but also emotional connection and erotic imagination. This level of communication can bring added depth and heightened levels of intimacy with yourself or your partner.
One Person's Experience Using Vibrator
"I was hesitant at first about using a vibrator but took the leap and invested in a good quality one. It was amazing to discover how much I had been missing out on all those years! Now I make sure to incorporate it into my solo play or use it when getting intimate with my partner."
If at first you don't succeed with your vibrator, try, try again and then maybe try a different technique altogether.
Experimenting with Vibrator
To experiment with vibrator for better orgasms, try different positions, vibrator settings, and types of vibrators. Each approach can yield unique sensations and enhance your pleasure. So, if you're looking to take your vibrator play to the next level, read on to explore these sub-sections and their potential benefits.
Trying Different Positions
Trying Innovative Poses
Being experimental not just with adult accessories but also with poses can help to achieve a new level of sexual satisfaction. Explore the best kneeling poses as they offer deeper penetration and improve intimacy by getting closer to your partner. Try partners on different levels, such as one lying and the other standing – this will bring excitement and intensified pleasure in your bedroom. Test out various angles and watch how it affects both partners' sensitivity. Pick from an array of sitting positions like "V-seated," where she sits on his lap, facing him, providing control over penetration depth and stimulation.
Experimenting with Vibrator:
Kneeling Positions
Level Changing
Altering Angles
Sitting Positions
Mirrors
Ways to heighten sexual experiences are endless; try introducing mirrors in your room for different angles or even recording a video of yourselves engaging in coitus that you could view afterward together. Do not hesitate to be visionary and frank because there is always much more to explore when it comes to physical pleasure.
History of Sexual Exploration:
For centuries humans have been looking for ways to enhance their day-to-day life pleasures, which eventually led them towards sexuality exploration too. In ancient times, kings kept countless concubines and harems for their relaxation purposes in addition to having multiple wives assigned for promoting their offspring lineage. Different cultures had distinct ways of exploiting sex in a pleasuring way, such as Japan's use of chairs by prostitutes known as "Tenga" for empowering intercourse sessions, while Egyptians commonly used lotus positions during sexual encounters where the couple was face-to-face with legs entwined around each other's back muscles.
Who needs a personal trainer when you can just switch up your vibrator settings for a full-body workout?
Trying Different Vibrator Settings
The exploration of diverse vibrator settings provides both pleasure and knowledge. Adapting to one's preferences, experimenting with settings can promote self-awareness. Among the possible adjustments, are speed level, vibration intensity, and shape. Other variations include accompanying accessories, levels of noise or temperature configurations. Users may also consider external factors that might influence their comfort and experience. For example, location or general mood.
The following are the possible adjustments that can be made to the vibrator settings:
Speed level
Vibration intensity
Shape
Accessories
Noise level
Temperature configurations
When considering various vibrator settings, it is essential to stay attentive to how the body responds to each modification. Different individuals will react differently, so a patient approach is crucial to ensuring gratification.
Trying different vibrator settings is an empowering and informative experience that can amplify self-discovery. A history of sex toys reveals the creative endeavors' people engage in for spiritual or medical purposes. Early examples include stone dildos from ancient Greece and phallic amulets from early Egypt. Both cultures demonstrated a profound appreciation for sexual expression beyond social norms.
Who needs a boyfriend when you can have a collection of vibrators to try out and switch up whenever you please?
Trying Different Types of Vibrators
Vibrators are essential tools for satisfying sexual desires. Trying various types of vibrators is an exciting way to explore unique sensations and find what suits your preferences.
Vibrator types, including clitoral, g-spot, bullet, rabbit, wand.
The differences in vibration settings and patterns
Multifunctional vibrators with built-in heating or cooling features
Corded versus cordless options for portability and convenience
Materials used in vibrator construction like silicone and metal
Different sizes and shapes of vibrators to target specific areas.
It is worth noting that experimenting with a new vibrator can result in entirely different experiences even when using the same type or brand. The key is to be open-minded and curious about exploring the possibilities.
According to a study by sex toy retailer Kiiroo, 34% of women use vibrators at least once a week. It's evident that many women have discovered the pleasure that comes from using these devices regularly.
Get ready to hit all the right spots with these tips for a vibrator-induced climax that'll leave you feeling like you just won the lottery.
Tips for Orgasming with Vibrator
To achieve a satisfying orgasm with a vibrator, you need to know the right tips and tricks. In order to help you with that, the section about "Tips for Orgasming with Vibrator" with "Breathing Techniques, Communication with Partner, and Relaxation Techniques" as solutions, can provide you with valuable insights on how to make the most of your vibrator and enhance your pleasure.
Breathing Techniques
Pairing spacious breathing with your vibrator can transform your sex life exponentially. As you start approaching climax, try inhaling deeply when you pull back from direct stimulation, hold your breath at the point where tension builds up in your body and release it with a long exhale as you slide into relaxation. Ultimately this helps you gain more stamina to achieve multiple orgasms.
Another unique technique that could amplify pleasure involves aligning your lover's breath with yours whilst immersing in sexual activity, stepping up the intensity and primal passion building between both partners.
Mastering breathing techniques will take practice and patience but will yield fruitful rewards during sexy-time! Try incorporating it into your daily routine; masturbation, partnered sex or even yoga classes!
Unlocking the secret of vibrational pleasure demands an openness of mind to mastering new techniques such as these breathing methods which transform sex lives in ways that until now have been unimaginable. Don't miss out on experiencing full-body orgasms by overlooking this key aspect of sexual vitality!
Communication is key, unless you're using the vibrator as a secret weapon in your partner's sleep-deprived state.
Communication with Partner
Effective Openness with Partner
Effective and open communication with one's partner is crucial for sexual pleasure, particularly when using a vibrator. It is best to discuss preferences, likes, and dislikes before utilizing the vibrator during sex. Sharing feedback on what feels good and what does not can improve the experience for both parties.
Being consistent in communication and checking in at various stages of intimate moments promotes positive reinforcement. For example, sharing vocal encouragement or expressing pleasure makes one partner feel appreciated while also guiding the other partner towards reaching orgasm.
It is important to remember that Honesty is the best policy when communicating with one's partner during sex. Being clear about boundaries and consent should not be taken lightly as it affects both partners' emotional well-being.
Sharing sensations or experiences during masturbation can enhance the relationship's intimacy level and build a better bond between partners. Communication is key to unlocking mutual orgasmic experiences that are comfortable and pleasurable for both individuals involved.
Don't miss out on having mind-blowing orgasms caused by improper communication or misunderstandings with your partner. Be open about your desires, feedbacks, limits, and expectations from your partner in a respectful manner that will lead to a more fulfilling relationship emotionally & sexually.
Unwind and let your body do the talking – relaxation is the key to unlocking mind-blowing orgasms with your trusty vibrator.
Relaxation Techniques
Discover how to reach ultimate relaxation for optimal intimate pleasure. Begin by finding your Zen and focus on deep, diaphragmatic breathing to relieve tension. Pair this with progressive muscle relaxation, tensing each muscle group then releasing to further release pent-up stress.
Continue in your desired environment, optimizing comfort and lighting that promotes a heightened sense of sensuality. Surround yourself with calming aromatherapy scents from essential oils or diffusers to bring focus to self-care.
To fully unwind and heighten sensations when using a vibrator, begin with light touches and slowly build intensity as desired. Incorporate fantasies, reading erotica or stripping down sensory overload distraction to better focus on you.
According to Women's Health Magazine, "nearly 75% of all women are more likely to orgasm during masturbation than through intercourse." Don't be afraid of self-pleasure – embrace it for greater sexual wellness!
Who needs a partner when you have a vibrator? Enjoy the benefits of solo pleasure and perfect your O-face.
Benefits of Using Vibrator for Orgasm
To achieve mind-blowing orgasms, using a vibrator is the way to go. By doing so, you can experience the many benefits of using a vibrator for orgasms, such as improved sexual health, better mental health, and increased relationship satisfaction.
Sexual Health
Human sexual well-being plays an essential role in overall health and happiness. Achieving optimal sexual satisfaction involves diverse factors including physical, emotional, and mental aspects of the individuals. Using a range of techniques and aids, it is possible to enhance one's sensual experience.
The use of vibrators has become a popular way to achieve orgasm. It is a safe and effective tool that can result in stronger more frequent climaxes. The benefits of incorporating vibrator play include increased arousal, improved blood flow, enhanced sensitivity, and quicker response time.
Moreover, personal vibrators could be used alone or with their partners during intimacy for increased pleasure leading to a better intimate relationship. By using the appropriate vibration pattern may lead to an intense sensation that could have otherwise been impossible through manual stimulation alone.
Interestingly enough Vibrators found its origin almost 150 years ago when doctors used steam-powered vibrator machines as medical devices to treat "hysteria" in women. As we see today how these devices are widely known for their wonderfully satisfying capabilities rather than treating abnormalities like hysteria.
Because sometimes the best therapy is a little vibration therapy.
Mental Health
Stress Reduction through Vibrator Use
Vibrators have been found to be highly effective in reducing stress levels. The stimulation of the clitoris or G-spot can lead to relaxation, as well as release endorphins that help to relieve tension and improve mood.
Furthermore, vibrators can aid in sleep by helping individuals achieve a more relaxed state prior to rest. The use of vibrators has also been linked with lowered blood pressure and increased sexual self-esteem, providing psychological benefits beyond just physical pleasure.
Importantly, vibrator use is not just beneficial for those suffering from sexual dysfunction but for anyone seeking a healthy outlet for managing stress.
Research suggests that using sex toys regularly can produce long-term benefits that support mental health and overall wellbeing. By incorporating vibrators into one's self-care regimen, individuals may reduce anxiety-related symptoms and enjoy an enhanced sense of calm.
Finally, studies show that the taboo surrounding vibrator use is unfounded. Adding a vibrator into one's sexual repertoire can be an acceptable way for individuals to safely express themselves and manage daily stressors.
Who needs a partner when you have a vibrator that's always in the mood?
Relationship Satisfaction
Using a vibrator during sexual activity can enhance partner satisfaction and increase intimacy. A study showed that couples who incorporated sex toys into their routine experienced improved communication, heightened sexual desire, and stronger emotional connection. The use of vibrators allows for exploration of new sensations and erogenous zones, creating a positive experience for both partners.
Furthermore, the use of vibrators during intercourse can increase the chances of achieving orgasm, strengthening the bond between partners. With regular use of vibrators, couples can discover each other's preferences and desires, allowing them to better communicate and understand each other's needs.
In addition to enhancing physical pleasure, incorporating sex toys in intimate moments can also promote open-mindedness and trust between partners. It encourages the exploration of one's sexuality without judgment or criticism from either party.
Overall, introducing vibrators into a sexual relationship can have numerous benefits for both partners. Suggestions for incorporating sex toys may include selecting the right device together, experimenting with different modes and speeds, using it during foreplay to enhance arousal levels. Using vibrators should always be done with mutual consent and respect for each partner's limits and boundaries.
Frequently Asked Questions
1. How do I use a vibrator to orgasm?
Start by finding the right vibrator that suits your preferences. Then, apply some water-based lubricant to the vibrator and your body. Turn on the vibrator and press it against your clitoris or other sensitive areas. Experiment with different speeds and patterns until you find what feels good.
2. Can a vibrator be used for internal stimulation?
Yes, some vibrators are designed for internal stimulation. Make sure to read the instructions and only use a vibrator that is safe for internal use. Apply lubricant and gently insert the vibrator into the vagina, and experiment with different speeds and patterns.
3. How long does it take to orgasm with a vibrator?
Orgasm time varies from person to person and depends on a variety of factors like arousal, stress, and comfort. There's no set time, but it's important to take your time, relax, and enjoy the sensations.
4. How often can I use a vibrator?
It's safe to use a vibrator regularly, but it's important to listen to your body and take breaks if you experience any discomfort. If you notice any soreness or pain, it's best to give your body a break for a day or two.
5. Can a vibrator help with sexual dysfunction?
Yes, vibrators can be helpful in treating some forms of sexual dysfunction, like difficulty reaching orgasm. They can also help increase blood flow to the genitals, which can improve sexual pleasure and sensitivity.
6. How do I clean my vibrator?
It's important to clean your vibrator after each use to prevent the spread of bacteria. Use warm water and mild soap or a sex toy cleaner to clean your vibrator. Make sure to dry it thoroughly before storing it away.