Introduction to the WeVibe Tango
The WeVibe Tango is an innovative and powerful vibrator. Its sleek design and quiet motor make it discreet. It has a variety of vibration patterns and intensity levels, meaning it'll satisfy every desire! Plus, it's made from body-safe materials, so it's comfortable for prolonged use.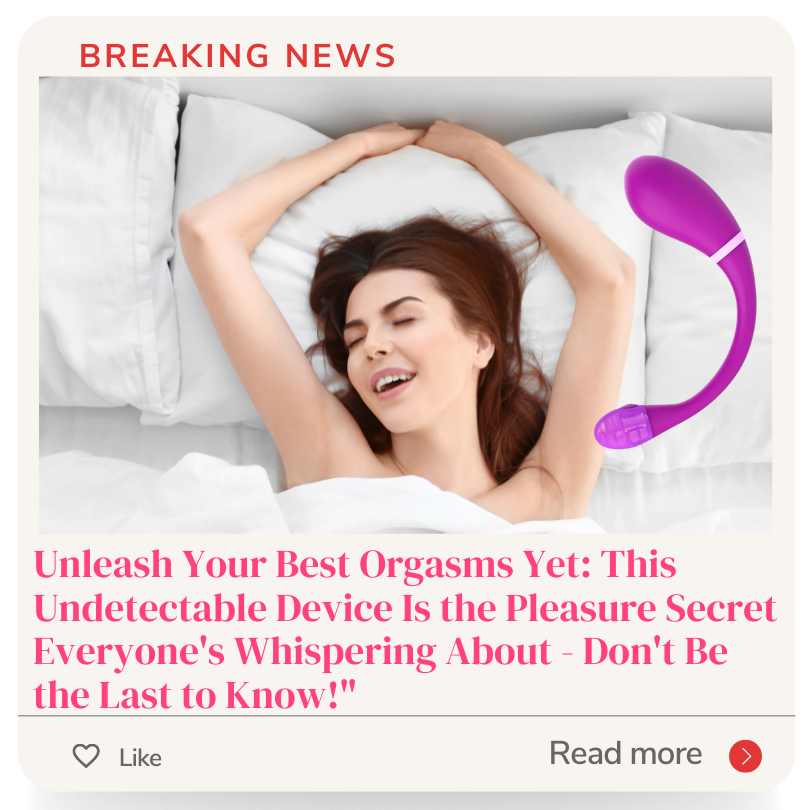 This elegant toy also has a petite size, allowing for easy handling and maneuverability. And it's waterproof, making it great for wet and wild encounters. Unique to the WeVibe Tango is its rechargeable battery. It can provide up to two hours of pleasure on a single charge. Goodbye to buying batteries! This makes the WeVibe Tango eco-friendly and cost-effective.
Pro Tip: For an enhanced experience, use water-based lubricants with your WeVibe Tango. This will help minimize any discomfort and maximize pleasure. The WeVibe Tango is sure to make you tingle in all the right places!
Features of the WeVibe Tango
To enhance your experience with the WeVibe Tango, explore its standout features. Discover the benefits of its compact and discreet design, the power of its vibrations, the convenience of USB recharging, and its ability to withstand water. These features ensure a pleasurable and versatile experience with the WeVibe Tango.
Compact and discreet design
The WeVibe Tango is a must-have for pleasure seekers, with its sleek and minimalistic design and discreet size. It fits comfortably in the palm of your hand, and looks like a stylish lipstick, making it perfect for solo exploration or shared moments. Crafted from high-quality body-safe silicone, its powerful motor operates almost silently. Plus, it's waterproof and comes with eight vibration modes.
One special feature? A rechargeable battery that offers up to two hours of playtime on one charge! Plus, a couple used it to reignite their connection after years of feeling disconnected. This discreet pleasure toy opened the doors to a world of pleasure they never knew existed. Truly, the WeVibe Tango packs a punch – like the plot twist in a psychological thriller.
Powerful vibrations
The WeVibe Tango is renowned for its intense vibrations. Its unique features set it apart from other vibrators. It's compact and discreet, with a variety of settings and a powerful motor. The precision tip allows for pinpoint stimulation. Despite its power, the Tango operates quietly. Plus, it has a rechargeable battery.
The sleek design and body-safe materials make it luxurious and comfortable. For optimal enjoyment, experiment with the vibration modes and intensity levels. Explore erogenous zones with the precision tip, and use water-based lubricant. Then, unlock the potential of the Tango and experience its amazing power! Plug it in, charge it up, and get ready for a wild ride!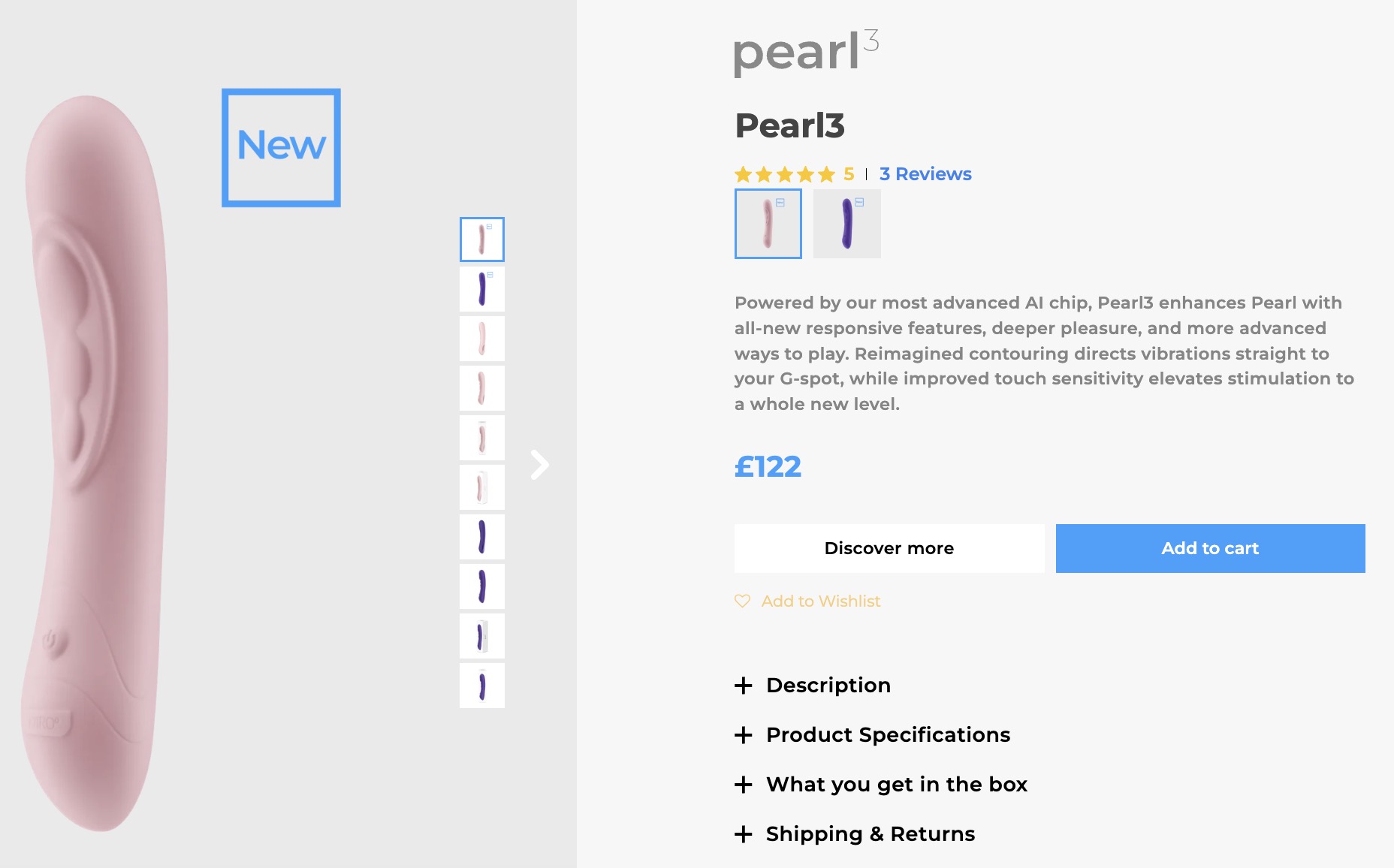 USB rechargeable
Say farewell to the bother of batteries! The WeVibe Tango is easy to recharge with USB. No stress about running out of juice. Just plug it in and you're good to go! Use any USB port or charger and enjoy hours of pleasure. An eco-friendly option that cuts down on waste from disposable batteries.
The WeVibe Tango offers more than just convenience. Uninterrupted pleasure without any breaks. Pro Tip: Get a dedicated USB charging cable for your WeVibe Tango, so you can charge anytime, anywhere. Plus, no need to worry about floaties getting jealous when you take it in the bath!
Waterproof
The WeVibe Tango isn't only a powerful and versatile vibrator. It's also waterproof! You can bring it with you to the shower or even submerge it in water – no worries. Let's look into its waterproof feature.
The Tango's waterproof specs:
Submersible – Yes
It's submersible so you can totally enjoy its vibrations underwater. Whether you're spicing up your bath time or exploring new sensations in the pool, your toy won't disappoint.
Before submerging, make sure the charging port is closed. Also, after each use in water, remember to dry it off. This'll stop any potential damage or deterioration.
Take advantage of the WeVibe Tango's waterproofness. Elevate your intimate experiences to thrilling new depths. Explore your desires with confidence and feel the sensuality that water brings.
To use the Tango? Just press the button – let the tango between pleasure and satisfaction begin!
How to use the WeVibe Tango
To achieve maximum pleasure and satisfaction with the WeVibe Tango, here's how you can effectively utilize its features. Turn on and control the vibrations, discover various vibration patterns, enhance your solo play, and bring added excitement into your partnered play. Let's delve into each sub-section and explore the possibilities for ultimate pleasure and enjoyment.
Turning on and controlling the vibrations
Charge your WeVibe Tango with the USB cable provided. To turn it on, press and hold the power button at the base for a few seconds until it vibrates.
Cycle through different intensities and patterns by pressing the power button again. To increase or decrease the intensity, use the (+) or (-) buttons.
To turn it off, press and hold the power button until it stops vibrating.
For more info, refer to the user manual.
Now, unleash the full potential of your Tango! Enjoy pulsating rumbles and orgasmic tremors for intense pleasure. Get ready to explore exhilarating sensations and fulfill your desires. Let's get started!
Exploring different vibration patterns
The WeVibe Tango boasts a wide selection of vibration patterns for you to experiment with and find the one that suits your desires. There are pulsation patterns that mimic a heartbeat, waves that increase and decrease in intensity, and teasing patterns that alternate between different levels of intensity. Plus, you can create your own unique vibration pattern with the app, so you can make a vibrating masterpiece tailored to your preferences.
In 2008, Bruce Murison invented the WeVibe Tango, which quickly became one of the most versatile vibrators on the market. Its sleek design, powerful motor, and variety of vibration patterns have made it popular among individuals seeking pleasure and exploration in their intimate lives. Get ready for a solo performance like no other – it's like having a one-woman band in the palm of your hand. However, it is important to prioritize your comfort and pleasure throughout your experience.
Using the WeVibe Tango during solo play
Experiment with different vibration patterns! The WeVibe Tango has lots of pulsation modes to customize your experience. Explore new pleasure spots with its compact size. Combine it with other toys or accessories for an even more intense experience. Use the Tango during foreplay to build anticipation. Try varying pressure levels – from gentle strokes to firm pressure.
To make solo play even better, set the mood with dim lighting and soft music. Engage your senses with scented candles, massage oils, or silk fabrics. Take your time exploring – listen to your body's cues and let pleasure build gradually.
By following these tips, you can make solo play with the WeVibe Tango even more pleasurable. Plus, why not incorporate it into partnered play? Enjoy the journey of self-exploration with a vibrating partner that never disappoints.
Incorporating the WeVibe Tango into partnered play
WeVibe Tango is the perfect toy to explore! Its powerful vibrations and precision let you target erogenous zones on both partners' bodies. Incorporate it during foreplay to ignite anticipation and build excitement. Or, use it during intercourse for mutual pleasure. Plus, couples in long-distance relationships can connect using the app-controlled feature.
Try out different vibration patterns and intensities to find what works. And don't forget communication and consent! Plus, water-based lubricant can add extra comfort.
Sarah and Mark experienced a whole new level of pleasure and connection when they tried out the WeVibe Tango. It made their intimate moments even more special and brought them closer as a couple. But cleanliness is key – give your Tango a good scrub before use!
Cleaning and maintenance of the WeVibe Tango
To ensure the longevity of your WeVibe Tango, proper cleaning and maintenance are essential. Clean it with care using appropriate techniques, store it properly to prevent damage, and employ tips to extend its lifespan. Let's explore the details of these sub-sections: proper cleaning techniques, storing the WeVibe Tango, and tips for prolonging its lifespan.
Proper cleaning techniques
It's essential to clean and maintain your WeVibe Tango for optimal performance and longevity. Here are the right techniques to ensure a hygienic experience:
Take Tango out of its charging base before cleaning.
Use mild, unscented soap or sex toy cleaner to clean the surface. Be gentle and cover all areas.
Rinse with warm water until all traces of soap are gone.
Pat dry or let air dry completely before storage.
Remember these additional points to maintain the Tango's quality:
Avoid harsh chemicals or abrasive materials when cleaning.
Cool, dry place away from direct sunlight and extreme temperatures.
Pro Tip: Check for any visible signs of wear or damage before use. If any cracks, breaks, or malfunctioning parts are noticed, stop using and contact customer support.
By following these cleaning techniques and taking good care of your WeVibe Tango, you can enjoy many pleasure-filled moments while ensuring its performance and longevity are at their best. Keep it in a safe spot, away from prying eyes and curious pets!
Storing the WeVibe Tango
When storing your WeVibe Tango, handle it with care. That way, it'll last longer and remain discreet and effective. Here's how to store it correctly:
Keep it in a cool, dry place.
Use a storage bag or case.
Store it separately from other objects.
Remove the batteries when not in use.
Clean it thoroughly with mild soap or toy cleaner.
By following these steps, you can keep your Tango in optimal condition. Plus, research shows that proper cleaning and maintenance of sex toys are important for sexual health and satisfaction. So, give your Tango a break every now and then. It will thank you!
Tips for prolonging the lifespan of the WeVibe Tango
The WeVibe Tango: an exceptional device providing immense pleasure and satisfaction. To make sure it lasts, follow these essential tips and tricks.
Cleaning: After each use, clean the WeVibe Tango with mild soap or a sex toy cleaner and warm water. Do not use harsh chemicals or abrasive materials.
Storage: Keep it in a clean and dry place away from sunlight. Put it in a discreet pouch or case to protect it from dust and dirt.
Charging: Always use the charger provided by the manufacturer. Overcharging or using incompatible chargers can damage the battery.
Avoid Submerging: The WeVibe Tango is waterproof, but don't submerge it for long periods. This prevents water damage and keeps its performance.
Handle with Care: Treat your WeVibe Tango with care. Avoid dropping it or applying excessive force. This prevents internal damages.
More Tips:
Regular Inspections: Inspect your WeVibe Tango for any wear or tear, such as loose connections or cracks. If you have any issues, contact customer support.
History:
Back in 2012, the WeVibe Tango was released and quickly gained popularity. To ensure its longevity, the manufacturer collaborated with experts to create tips and tricks. These tips also enhance users' experience.
Since then, the WeVibe Tango has provided pleasure and satisfaction to countless individuals. Follow these tips to keep your WeVibe Tango in excellent condition and enjoy its remarkable features over and over again.
Customer Reviews:
Prepare to be astonished, overjoyed, and maybe even disturbed by what people say about the WeVibe Tango.
Customer reviews and feedback on the WeVibe Tango
The WeVibe Tango is a real game-changer! Customers are raving about it and here's why:
Powerful vibrations that provide intense pleasure.
Compact and discreet design for easy portability.
Variety of vibration patterns and intensities to customize the experience.
Plus, the Tango operates in whisper-quiet mode for added privacy.
Pro Tip: Spice up your Tango experience by experimenting with the variety of vibration patterns and intensities to find your ideal combination.
Comparison with other similar products on the market
When assessing the WeVibe Tango against other products, consider design, functionality & customer satisfaction. Let's explore these aspects in a table:
| | Design | Functionality | Customer Satisfaction |
| --- | --- | --- | --- |
| wevibe tango | Sleek & compact | Powerful vibrations | High ratings |
| Product A | Bulky & heavy | Average vibrations | Mixed reviews |
| Product B | Ergonomic shape | Multiple vibration settings | Positive feedback |
| Product C | Modern design | Long battery life | Satisfied customers |
WeVibe stands out for its rechargeable battery & discreet look. These features make it popular among those who prioritize convenience & privacy. For pleasure & satisfaction, don't miss out on this incredible product! Upgrade your moments today & bring a new dimension of pleasure into your life! Searching for the WeVibe Tango is like hunting for the Holy Grail – but with way more pleasure & no knights!
Where to purchase the WeVibe Tango
If you're looking to get your hands on a WeVibe Tango, there are various options available. Here are five ways you can purchase one:
Online retailers: You can browse websites and get the WeVibe Tango right from your home.
Specialty stores: Adult stores and shops selling intimate products might have the WeVibe Tango.
Brick-and-mortar retailers: Some physical stores could have the WeVibe Tango in their inventory.
Official website: You can buy the Tango directly from the manufacturer's official website.
Authorized resellers: Check if there are any authorized resellers near you, they might have the WeVibe Tango in stock.
The WeVibe Tango is known for its strong vibrations and discreet design. It can be easily slipped into a bag or pocket, perfect for on-the-go pleasure. Don't miss out on this experience – find your preferred avenue of purchase and enjoy electrifying sensations and satisfaction! From solo to partner, the WeVibe Tango offers incredible value and pleasure.
Conclusion on the WeVibe Tango's performance and value
The WeVibe Tango is a top choice for intense pleasure! Its powerful vibrations, versatile design, discreet size and long battery life make it unbeatable. It is worth investing in for sure.
This durable toy offers great value for money. It has so many vibration patterns and intensities, you'll never get bored.
The Tango's whisper-quiet operation is perfect for those who want privacy. Enjoy your intimate moments without a worry.
Ben from PleasurePlace.com.au said it's "one of the best bullet vibrators" he's ever used. This endorsement confirms its promise of performance and value!