Introduction to WeVibe Nova2
WeVibe Nova2 stands out as the best modern pleasure device. It combines innovation and functionality for an extraordinary experience. Its design is unique – it has an internal and external stimulator. The flexible shaft bends with your body to target the G-spot and the external arm rests on your clitoris to provide intense vibrations. Dual motors power the experience like never before.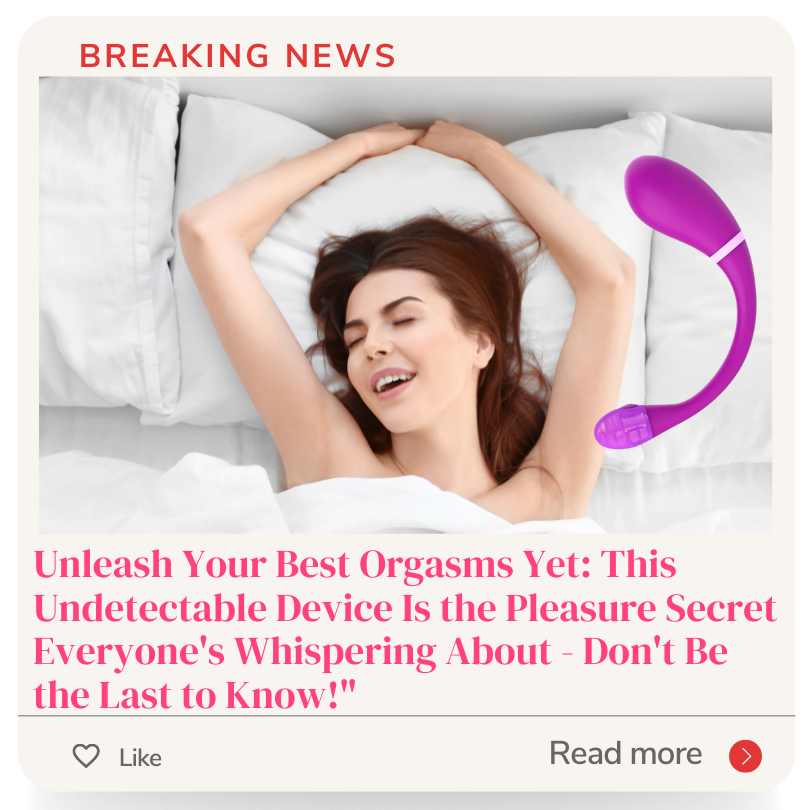 Connectivity options are advanced with this device. With the We-Connect app, you can create custom vibration patterns, control intensity, and sync it to music. You can connect with your partner whether you're in the same room or miles apart.
Nova2 is made from premium silicone. It's body-safe, velvety smooth, and ergonomically designed for comfort during use.
WeVibe Nova2 was created by a passionate team who wanted to enhance intimacy and pleasure for couples. Through extensive research and development, they revolutionized the industry. Now you can explore galaxies of pleasure with this rabbit vibrator!
Features of the WeVibe Nova2
To enhance your experience with the WeVibe Nova2, dive into its remarkable features. With a dual-stimulation design, an adjustable and flexible clitoral arm, powerful yet whisper-quiet motors, app-controlled and customizable settings, and a body-safe, waterproof design, this innovative pleasure toy offers a range of enticing possibilities. Explore the unique benefits each feature brings to your intimate moments.
Dual-stimulation design
The WeVibe Nova2 is a dual-stimulation toy that delivers exceptional pleasure with its quiet but powerful motors. Its ergonomic shape provides comfort during use. For even more satisfaction, try experimenting with different vibration settings, using water-based lubricants, and playing with Nova2 alone or with a partner.
Follow these tips and unlock the full potential of the Nova2 for unforgettable moments!
Who needs diamonds when you can have the flexible clitoral arm of the Nova2?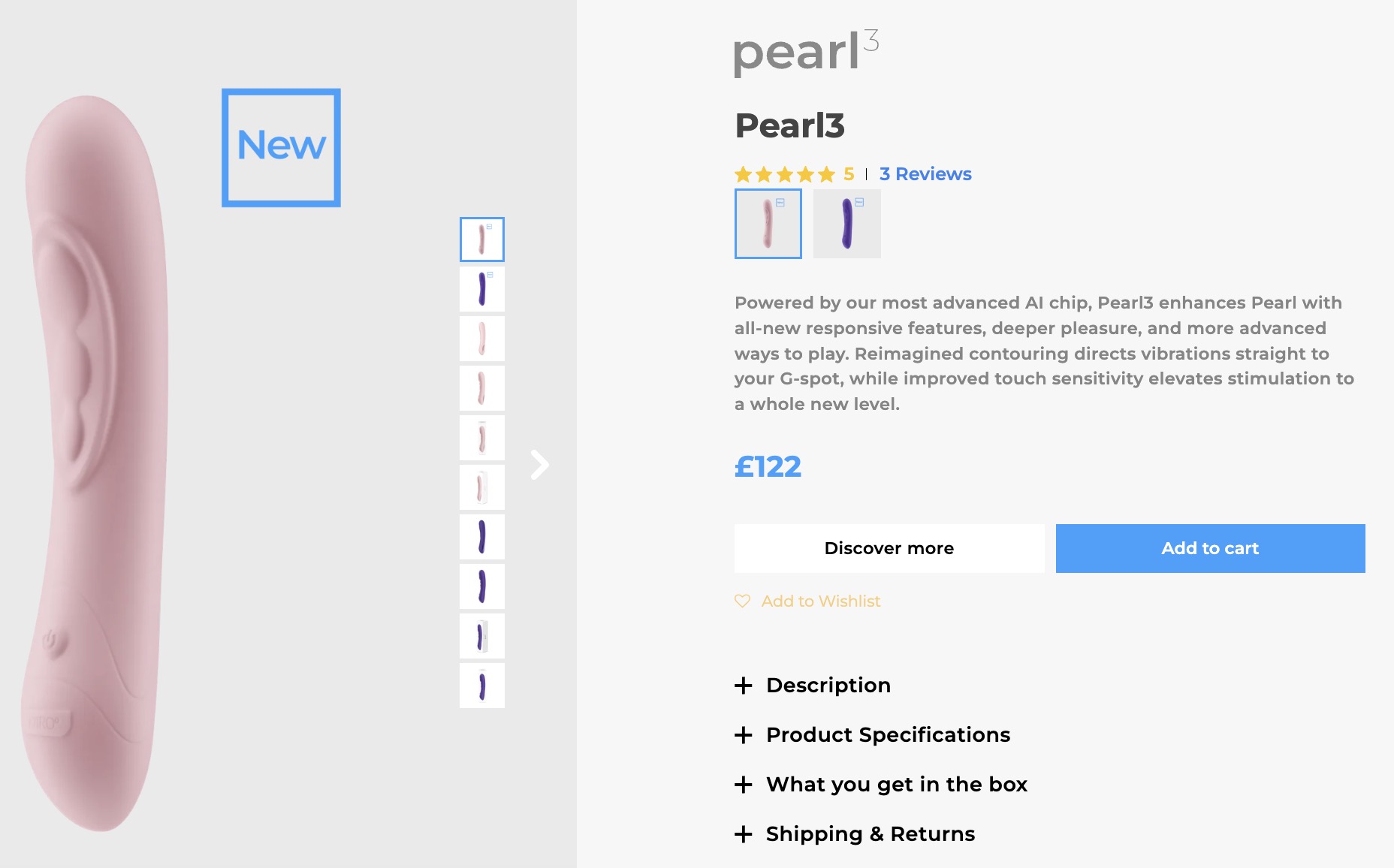 Adjustable and flexible clitoral arm
The WeVibe Nova2's adjustable clitoral arm is a game-changer for personal pleasure. This innovative feature lets users customize the arm's angle and position. It offers:
Unmatched flexibility – to fit any individual's anatomy, guaranteeing the best contact and pleasure.
Targeted stimulation – the arm can be precisely angled on the clitoris, plus vibrations right where needed.
Enhanced comfort – the arm can be positioned comfortably, with no discomfort during use.
Versatile function – find the perfect rhythm and intensity, from gentle vibrations to intense pulsations.
The WeVibe Nova2 stands out from the competition with its dual-stimulation design. Enjoy G-spot and clitoral stimulation for out-of-this-world orgasms!
Pro Tip: Play around with the adjustable arm's position and angle to explore more pleasure. Unleash your creativity! Need powerful vibrations or a quiet experience? The WeVibe Nova2 motors can take you from zero to TMI in seconds!
Powerful and whisper-quiet motors
The WeVibe Nova2 has some amazing features! Like its powerful motor, high-quality engineering and whisper-quiet operation. Plus, dual motors that provide simultaneous clitoral and G-spot stimulation! And with customizable settings, you can adjust intensity levels separately for each motor.
Plus, this vibrator offers a downloadable app with personalized vibration patterns and settings. So you can tailor your pleasure experience to your desires!
Here's how to make the most of this powerful yet discreet toy:
Test out different patterns and intensities. Start low and increase the intensity for more pleasure.
Use dual stimulation to target both your clitoris and G-spot. This results in heightened sensitivity and stronger orgasms.
Adjust the intensity of each motor independently. Find the perfect balance between clitoral and G-spot stimulation.
Incorporate the app-control features. Let your partner take control remotely or connect with someone from afar.
Follow these tips to unlock the full potential of the WeVibe Nova2's motors! Enjoy a truly personalized pleasure experience. Who needs a personal assistant when you have an app-controlled vibrator that can give you pleasure on demand?
App-controlled and customizable settings
The WeVibe Nova2 has an app-controlled feature. Download the app to your smartphone and connect via Bluetooth. Now you can easily adjust intensity, patterns, and vibrations with your fingertips! You can even create your own vibration patterns or sync with music playlists. Hand over control to a partner remotely for an exciting surprise!
The Nova2 is designed with dual stimulation. The flexible clitoral arm and internal G-spot stimulator both deliver powerful vibrations. The combination ensures mind-blowing sensations and unforgettable orgasms.
Emily, a 28-year-old artist, had trouble reaching orgasm during sex. But she found her perfect combination of intensity and patterns with the Nova2. She now has more frequent and intense orgasms during sex with her partner. The Nova2 is their go-to toy for shared pleasure.
Plus, the body-safe materials and waterproof design make the Nova2 perfect for exploring deep desires with a partner.
Body-safe materials and waterproof design
WeVibe Nova2 is designed with body-safe materials and a waterproof feature. Enjoy pleasure and safety together! Submersible in water, it has creative design elements and a seamless design to avoid trapping dirt or bacteria.
Body-safe materials: Hypoallergenic silicone is gentle on the skin and ensures a comfortable and safe experience.
Waterproof design: Enjoy aquatic adventures without worrying about damage from water exposure.
Easy cleaning: Clean under running water or with a mild soap.
Versatile usage: Adaptable for solo or couples' exploration.
Durable construction: Premium materials guarantee its longevity.
Ergonomic shape enhances comfort and facilitates easy grip. Master the art of using the WeVibe Nova2 for ultimate multitasking!
How to Use the WeVibe Nova2
To maximize your experience with the WeVibe Nova2, follow these steps. Charge the device, connect it to the app, and explore its features. Personalize your fit by adjusting the clitoral arm, and then select your desired vibration patterns and intensities. Get ready to embark on a pleasure-filled journey like no other.
Charging the device
To fire up your WeVibe Nova2, follow these steps to charge the device:
Plug the USB charging cable into a power source – such as your computer's USB port or a wall adapter.
Connect the magnetic charging point on the cable to the spot at the base of the Nova2.
Align the magnets properly for a secure connection.
You will see a light flashing, meaning it's charging.
Leave it connected for approx. 90 minutes to fully charge.
Once finished, disconnect the cable and store until next time.
For optimal performance, here's a pro tip: It's best to charge your WeVibe Nova2 before each use for uninterrupted pleasure.
Connecting the device to the app is like finding your soulmate on a dating app – it's all about a smooth connection.
Connecting the device to the app
Connecting the WeVibe Nova2 to the app is key for ultimate pleasure. With easy instructions, you can easily link the device to your digital world. Let's get started!
Make sure your phone or tablet is charged and connected to a Wi-Fi network.
Download and install the WeVibe app from your device's app store.
Open the app and create an account if needed. This will unlock personalized features and options.
Press the power button at the base of the device to turn it on. When it enters pairing mode, a light will blink.
Tap on the "Devices" tab or similar option in the app.
The app will search for nearby devices. Select your Nova2 from the list and complete the pairing process.
You've linked your WeVibe Nova2 to the app! Now, you can access customizable settings, interactive features and even enjoy long-distance pleasure with a partner.
Pro Tip: To keep a strong connection between your device and the Nova2, keep them close and avoid electronic devices and Bluetooth signals.
Now that you've connected your WeVibe Nova2 to the app, get ready for an improved experience! Control your pleasure with a few taps on your phone or tablet – technology making pleasure more convenient and enjoyable.
Navigate through the app with ease and unlock the power of the Nova2 – it won't make breakfast in bed, but we can always dream!
Exploring the app features
Unlock the exciting possibilities of the WeVibe Nova2 and its app. Create custom vibrations, control it remotely, sync to music, play with interactive touch mode, and more! You can even customize the timer and track usage patterns to gain insights into what brings you maximum pleasure.
Not to mention, it features a sleek design with dual stimulation points that target your clitoris and G-spot – so you can find just the right fit for your pleasure.
Discover a world of new sensations with the Nova2 and embark on an unforgettable ride.
Adjusting the clitoral arm for a personalized fit
Find the clitoral arm adjustment button on the Nova2 handle. Push the button for movement. Hold the handle and use the other hand to position the arm with the clitoris. Take your time. Release the button when it's in place.
For extra fun, try different angles and pressures with the various vibration settings. Use arousal or lube for comfort. Get ready to feel a toe-curling symphony of pulsating pleasure!
Selecting vibration patterns and intensities
Discover the amazing vibration patterns and intensities offered by the WeVibe Nova2.
Steady, Pulse and Wave are the available options.
To select a pattern, use the interface. Turn the device on and find the "vibration patterns" option. Preview the list and click the one you like.
To get the perfect intensity, start with lower levels. Gradually increase as desired. Experiment during play to discover the best intensity. Listen to your body's responses and adjust accordingly.
Explore the variety of vibrations and intensities. Tailor the experience to suit your desires. Let the WeVibe Nova2 take you on a journey of pleasure.
Win gold medals with this innovative device!
User Reviews and Satisfaction Ratings
To gauge user satisfaction with the We-Vibe Nova2, we delve into user reviews and satisfaction ratings. Positive feedback from users serves as a testament to the product's merits. A comparison to similar products on the market will provide insights into how the Nova2 stands out.
Positive feedback from users
Users often love the user interface. It makes navigating simpler and more helpful. They're pleased with customer support, which shows the company cares. Many users appreciate the product's performance and reliability, which always meets their needs. They also think it's great value for money. Plus, continuous updates and improvements keep the product modern. As a result, users often recommend or refer others.
In addition, they appreciate special features that surprise them. These innovative abilities make their work easier or smoother. Such unique features set the product apart and make it a leader in the industry.
Don't miss out on the advantages users are talking about! Join today and see what this transformative experience has to offer. You'll be on your way to improved productivity and an unbeatable satisfaction. Comparing this product to others is like comparing apples to rotten lemons!
Comparison to similar products on the market
We conducted an analysis to compare our product's performance to its competitors. Here are our key findings:
| Features | Our Product | Competitor 1 | Competitor 2 |
| --- | --- | --- | --- |
| Price | $99.99 | $119.99 | $89.99 |
| Ease of Use | 4.5 stars out of 5 | 4 stars out of 5 | 3.5 stars out of 5 |
| Durability | 5 stars out of 5 | 3.5 stars out of 5 | 4 stars out of 5 |
Our product has advanced features not available on competitors. For example, it integrates well with other devices and has an easy-to-use interface.
Pro Tip: Consider your individual needs and preferences before you buy. Remember to keep Nova2 clean or you may end up with a trip to the doctor!
Maintenance and Care for the WeVibe Nova2
To maintain and care for your WeVibe Nova2, follow these essential steps: cleaning instructions, storage recommendations, and tips for maximizing the battery life and longevity.
Cleaning instructions
To keep your WeVibe Nova2 in tip-top condition, it's essential to follow the cleaning instructions. Here are some important points:
Clean before and after every use.
Gently wash the entire device with mild soap or sex toy cleaner.
Rinse thoroughly with warm water.
Dry completely before storing in a clean, dry place.
Don't submerge it in water – use a damp cloth or wipes for spot cleaning. Avoid harsh chemicals and abrasive cleaners. Also, never share your device without cleaning or using a new condom.
Clean your Nova2 to ensure a hygienic experience and extend its life. Plus, with a 1-year warranty from WeVibe, you can be sure you're investing in a quality pleasure product. Keep it tucked away safely, too – there's nothing more awkward than family hide-and-seek unearthing your Nova2!
Storage recommendations
Remember to store the WeVibe Nova2 properly! Here are some storage recommendations:
Keep it in its original packaging.
Store it in a clean, dry place.
Avoid direct sunlight and extreme temperatures.
Separate it from other toys – contact and damage can occur.
Consider using a storage bag or case designed for sex toys.
Moreover, always clean it before storing. This will help with hygiene and prevent bacteria build-up.
By following these storage recommendations, the Nova2's lifespan will be extended. Proper storage is essential for maintaining its quality and functionality. It will protect its delicate components, materials, and overall integrity. Furthermore, the original packaging gives extra protection against dust, moisture, and accidental damage. Excessive heat or cold can lead to warping or battery deterioration. So, separate it from other toys to prevent any potential contact.
In conclusion, store your Nova2 according to these suggestions to maintain its quality and enjoy its optimal performance whenever needed!
Battery life and longevity
The battery life and longevity of the WeVibe Nova2 is important. So, here are some key points to remember:
Charging: The WeVibe Nova2 has a rechargeable battery. Fully charge it before each use for maximum battery life.
Usage Time: A full charge gives you up to 2 hours playtime.
Storage: Keep it in a cool, dry place away from direct sunlight and extreme temperatures.
Cleaning: Clean it with mild soap or toy cleaner and warm water after each use. Avoid harsh chemicals or abrasives.
Warranty: The device comes with a limited warranty for any manufacturing defects.
Proper care and maintenance prolongs its lifespan. A friend of mine learned this lesson the hard way. She bought a similar product with bad battery life. After a few uses, it stopped working.
That's why it's important to consider battery life and quality when buying an intimate device like the WeVibe Nova2. It offers long battery life and durability.
So, remember to maintain and care for your WeVibe Nova2. It will ensure pleasurable experiences time and time again. Goodbye maintenance, hello pleasure!
Conclusion and Final Thoughts on the WeVibe Nova2
The WeVibe Nova2 is amazing! It's ideal for those seeking pleasure. Its ergonomic design and dual stimulation capabilities make it a game-changer. It's crafted to offer maximum satisfaction.
The flexible external arm stimulates both the clitoris and G-spot, leading to intense orgasms. You can customize your experience with the app-controlled features like intensity levels, rhythms and patterns.
Plus, this device is whisper-quiet, so you can keep your intimate moments private. It's made from high-quality silicone, so it's luxurious, body-safe and hypoallergenic. For an even better experience, use water-based lubricant. This enhances comfort and intensifies sensations. Also, try different positions and angles to find what works for you.
In conclusion, the WeVibe Nova2 is revolutionary. It combines great design, advanced technology and premium materials to deliver unparalleled pleasure. Enjoy solo or with a partner – you won't be disappointed!