Introduction to WeVibe Couple
The WeVibe Couple is revolutionizing the way couples experience pleasure and intimacy. Combining technology and passion, it offers an ergonomic design for maximum comfort. Plus, its wireless connectivity enables partners to control each other's pleasure remotely using a smartphone app – perfect for long-distance relationships.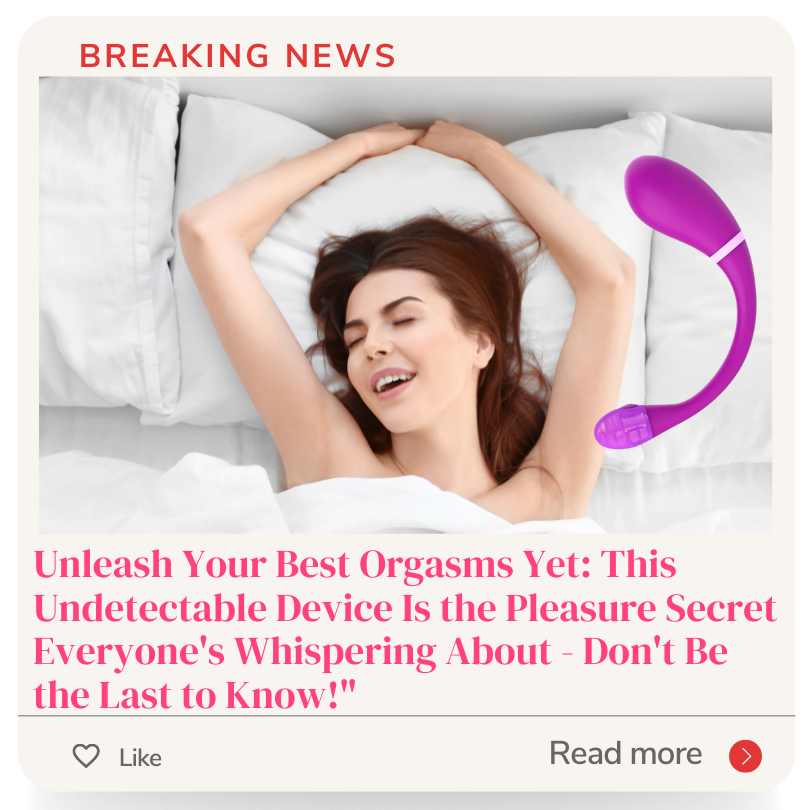 This versatile device offers various vibration patterns and intensities to suit everyone's preferences. It has been carefully developed by experts in sexual wellness, with the goal of bringing couples closer together. Through years of research and development, this product enhances not only pleasure, but communication and intimacy too.
So why not try the WeVibe Couple? It could be the start of an even more fulfilling relationship!
Understanding the WeVibe Couple product
Experience pleasure like never before with the WeVibe Couple! This innovative device offers couples a unique connection through its combination of technology and pleasure. Let's look at the key features:
Dual Stimulation: Enjoy simultaneous stimulation for both partners with the WeVibe!
Remote Control: Switch between modes and intensities with its wireless remote control.
App Connectivity: Connect to a smartphone app for customised experience with various vibration patterns and intensity levels.
Long-Distance Play: Perfect for long-distance couples! Share intimate moments even when apart.
Plus, the WeVibe Couple is made from body-safe materials for comfort and safety. Its discreet design lets you incorporate it into your intimate moments without any distractions.
Remember to communicate openly with your partner about your preferences and desires when using the WeVibe for a personalised experience. Have fun and laugh with our humorous guide on how to use the WeVibe Couple!
How to use the WeVibe Couple
Introducing WeVibe Couple – a revolutionary device that boosts intimate experiences for partners. Find out how to take pleasure to the maximum with this modern product.
Step 1: Connect and charge.

Plug in the charging dock.
Connect it to a power source.
Attach the magnetic charger to the WeVibe.
Make sure it is securely attached.
Let the device charge completely before use.

Step 2: Pair with the app.

Download the WeConnect app from your phone's app store.
Turn on Bluetooth.
Open the app.
Follow the on-screen instructions to connect the device with the app.

Step 3: Explore modes and controls.

Get to know the various vibration modes available.
Test out different intensities and rhythms to find what suits you best.
Use the remote control in the app or control the device using buttons on WeVibe.

Step 4: Enjoy together.

Put water-based lubricant on both partners for extra comfort.
Gently put one end of WeVibe in her vagina, so it touches her clitoris.
The other end will give him simultaneous stimulation during intercourse.
Try out various positions and movements to find what feels good for you both.
Also, this couple's toy is made of body-safe silicone material, making sure you have a pleasing and enjoyable time.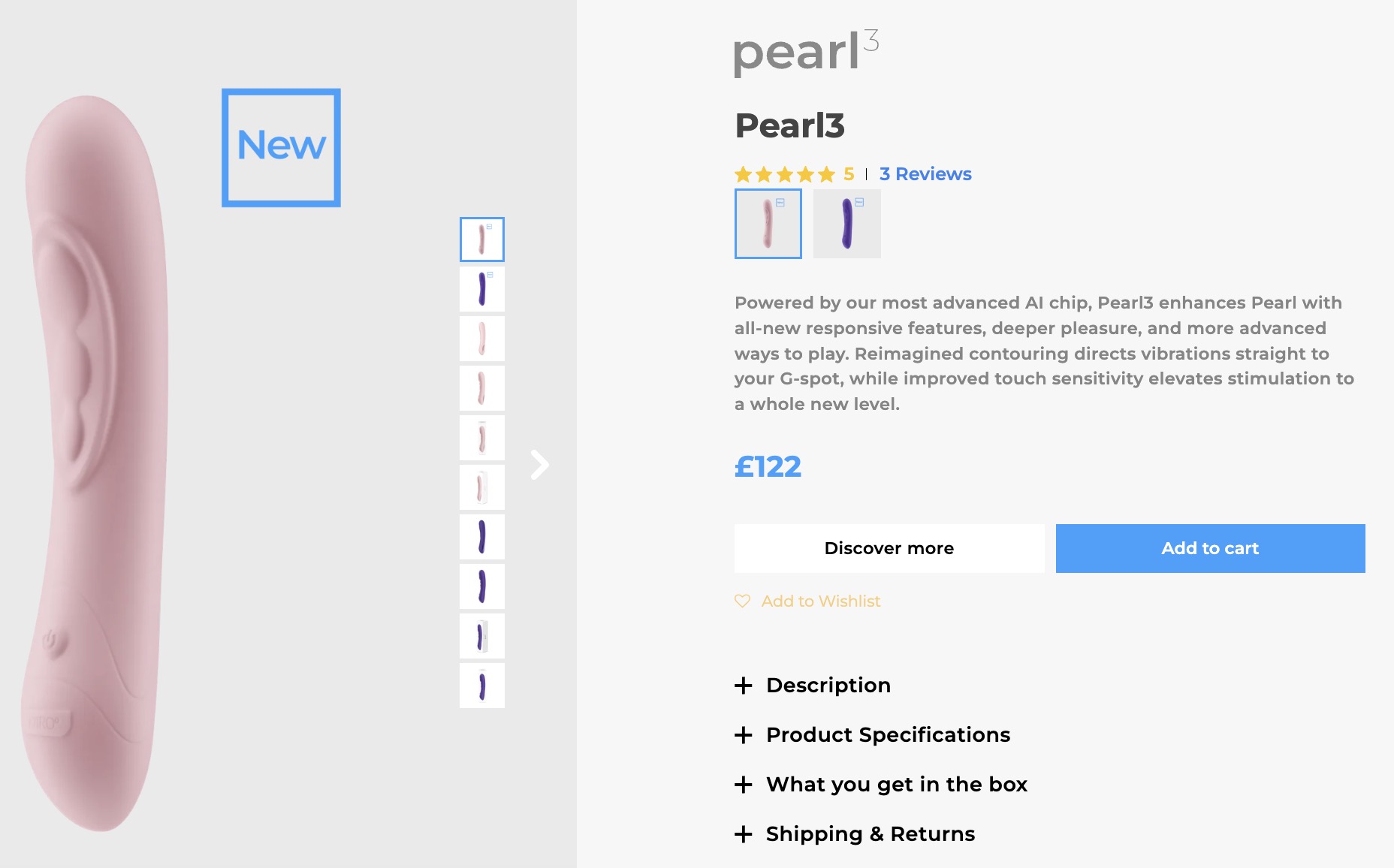 Fact: A study conducted by Indiana University's Kinsey Institute says using sex toys like WeVibe can greatly boost sexual satisfaction in couples' relationships.
For a successful partnership with your WeVibe Couple, give it the same attention you'd give a needy pet – minus the furballs.
Maintaining and caring for the WeVibe Couple
For your WeVibe Couple to stay electrifying, use water-based lubricants only. Clean it with mild soap and warm water after each use, and thoroughly dry it before storage. Store it in a cool, dry place away from direct sunlight. Avoid storing near sharp objects. Check charging cables and connectors regularly. Replace if necessary. If discomfort or irritation occurs, discontinue use and consult a healthcare professional. Update firmware via official website.
Plus, the device is waterproof – perfect for cleaning with water or a relaxing bath together! It also comes with a discreet storage case to protect from dust and enable easy charging. Enjoy heightened pleasure and connection with your partner – just like the passionate couple who inspired the invention of this incredible device!
Safety precautions when using the WeVibe Couple
Take safety precautions to ensure a worry-free experience with the WeVibe Couple! Here's a 6-step guide:
Clean it thoroughly; use warm water and mild soap or a recommended toy cleaner.
Inspect the device for any signs of damage like cracks, tears, or loose parts.
Use an appropriate lubricant to enhance comfort; be mindful of the type of lubricant you choose.
Discuss boundaries, preferences, and expectations with your partner beforehand.
Start with lower intensity settings and increase as desired.
Store in a clean and dry place away from direct sunlight or extreme temperatures.
Also, read and follow the manufacturer's instructions carefully. By taking these safety precautions, couples can confidently enjoy the WeVibe Couple. Plus, they could explore new sensations and enhance their connection on a deeper level. So, prioritize safety and communication for a pleasurable and safe journey together.
Reviews and testimonials from couples who have used the WeVibe Couple
Couples report an increased level of pleasure and excitement during intimate moments. The WeVibe Couple's ergonomic design provides a comfy fit, ensuring maximum satisfaction for both partners. Users like the variety of vibration modes and intensity levels, catering to individual preferences and desires.
Moreover, couples enjoy the versatility of the WeVibe Couple as it can be used in multiple positions and scenarios. The remote control feature provides an extra layer of excitement and spontaneity when exploring new sensations together.
This product is made with high-quality materials that prioritize safety and hygiene. Its durability ensures long-term enjoyment for couples looking for a dependable device to enhance their connection.
Sarah and John, a married couple who faced communication issues in the bedroom, decided to give the WeVibe Couple a try. To their joy, this revolutionary device not only added a spark to their love life, but it also opened up honest conversation between them. The WeVibe Couple became a tool to explore their desires openly and strengthen their bond.
The reviews and testimonials from couples who have used the WeVibe Couple show its power to bring couples closer. It broadens horizons, rekindles passion, and encourages openness – offering unforgettable experiences in the realm of intimacy.
Do you have questions about the WeVibe Couple? Don't worry, we've got you covered – and maybe even some tips for your next date night.
FAQs about the WeVibe Couple
The WeVibe Couple is a popular product to bring pleasure and excitement for couples. Here are some common questions and info about it:
Q1: How does the WeVibe Couple work?
A1: It's worn during intercourse, providing dual stimulation for both. It is controlled by either a remote or a smartphone app, with customizable vibrations.
Q2: Is the WeVibe Couple safe?
A2: Yes, it's made of body-safe materials and is waterproof, making it easy to clean.
Q3: Is it suitable for beginners?
A3: Of course! It's designed with beginners in mind, with intuitive controls and various vibration patterns and intensities.
Q4: Does the WeVibe Couple fit comfortably?
A4: Yes, it comes in different sizes to fit any body shape or size. It's ergonomic design allows for easy insertion and stays securely in place during play.
Here is a summary of its key features:
Dual stimulation
Remote-controlled
Smartphone app compatible
Customizable vibrations
Body-safe materials
Waterproof
Beginner-friendly
Various vibration patterns and intensities
Rechargeable
Hands-free stimulation
To get the most out of the WeVibe Couple, here are some suggestions:
Communicate with your partner about desires and boundaries
Experiment with different settings
Explore foreplay options
Enjoy the exciting possibilities with the WeVibe Couple!
Conclusion: Final thoughts on the WeVibe Couple
The WeVibe Couple is a product to boost pleasure and connection between partners. Its unique design and features cater to all kinds of couples.
The Couple is flexible and offers many vibrations. It's great for gentle or powerful stimulation. It also fits comfortably during sex for optimal satisfaction.
The WeConnect app is a plus. It lets users control the toy remotely. It adds surprise and anticipation to intimate moments. Long-distance relationships can also stay connected through shared experiences.
The Couple has an incredible story. A team developed it, recognizing the need for a sex toy that could enhance intimacy. Through research and development, they created a product that met and even exceeded expectations.