Introduction
Incorporating Vibrators During Intercourse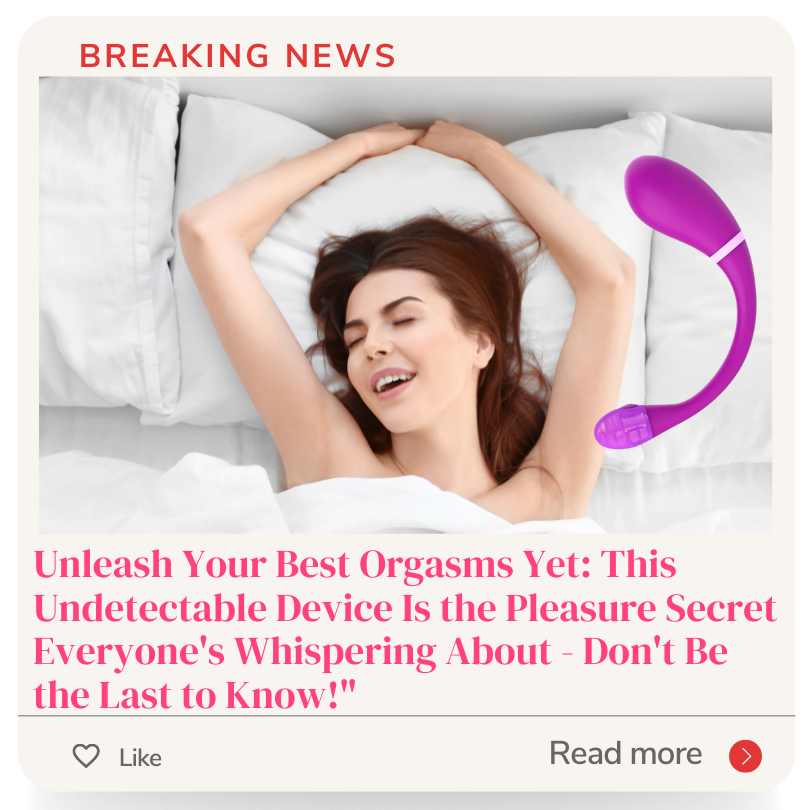 Using a vibrator during sex can be a thrilling experience. It can enhance sexual pleasure, increase arousal and bring the body to orgasmic heights. Adding this tool to your typical sexual encounter requires communication with your partner, foreplay and some experimentation.
When introducing vibrators in intercourse, partners must discuss the type of vibrator they would like to incorporate. There are various types of vibrators on the market, including external clitoral stimulators and internal vaginal or anal vibrators. Partners should also explore different positions when incorporating a vibrator for optimal pleasure.
It is important to note that using a vibrator does not mean one partner is inadequate towards fulfilling their partner's sexual needs but, rather adds excitement to their intimacy. Couples can explore new sensations and heighten both physical and emotional connection through experimenting with vibrators.
To ensure total satisfaction, choose high-quality products designed for use during intercourse. Experiment with different intensities and modes offered by the vibrator as well as various positions till you find what best meets your needs.
Overall, adding a vibrator during sex can spice things up for couples who want something different from usual encounters. Experimentation leads to thrilling new experiences that help couples reach heightened levels of sexual pleasure together.
Turn up the buzz and the heat with a vibrator, because sometimes the best benefits come in small (but mighty) packages.
Benefits of Using a Vibrator During Sexual Intercourse
To enhance your sexual pleasure and achieve deeper intimacy and communication with your partner, using a vibrator during sexual intercourse with its benefits is a solution. In this section, we will discuss how incorporating a vibrator into your sex life can help with achieving stronger orgasms, improving communication in the relationship, and ultimately increasing intimacy.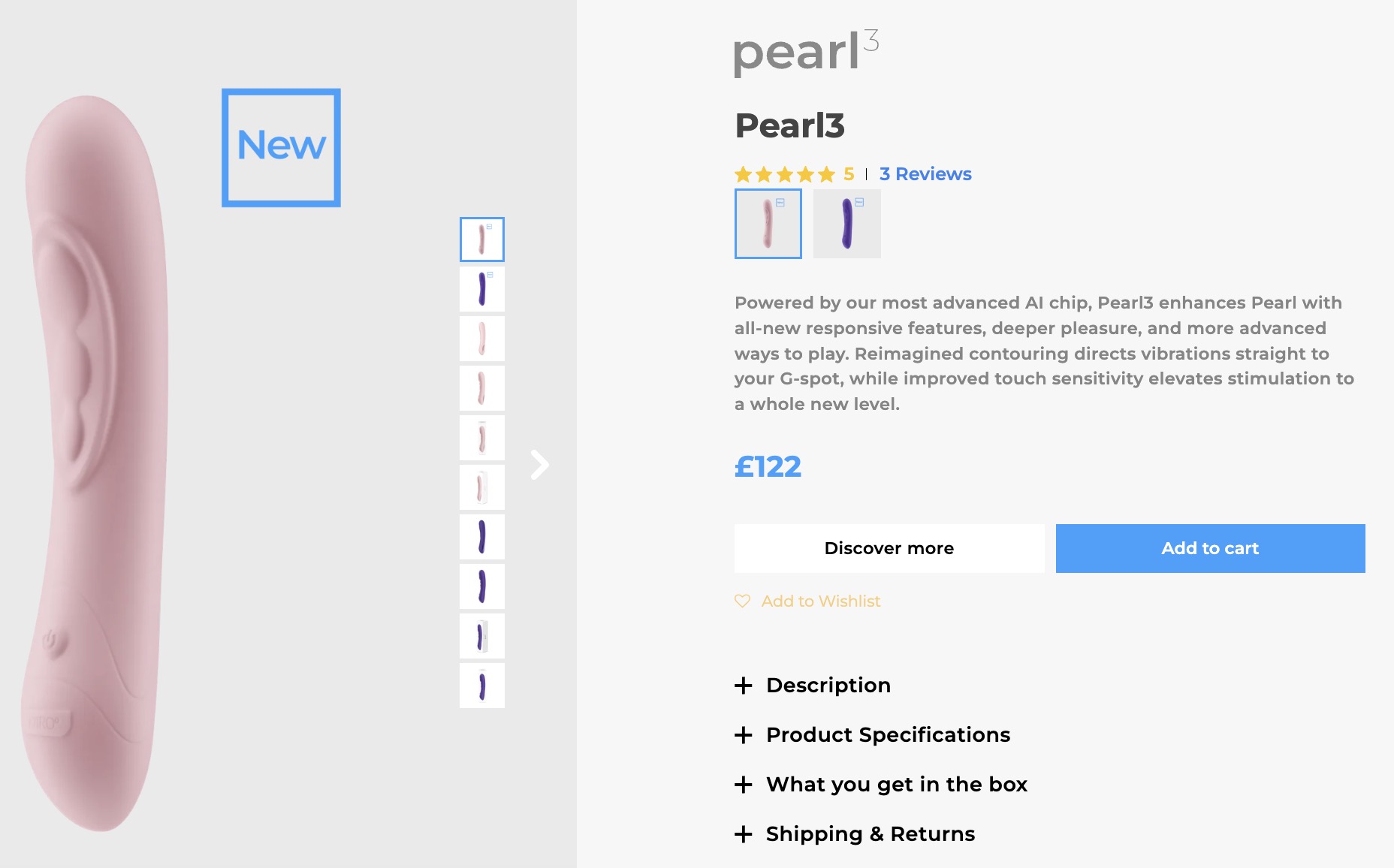 Enhances Sexual Pleasure
Using a vibrator during sexual intercourse elicits heightened sexual gratification. The variety of sensations delivered by the vibrator complements the physical stimulation produced by your partner's body, enhancing the overall pleasure experienced during sex.
Not only does incorporating a vibrator into your sex life elevate enjoyment, but it can also help strengthen emotional bonds by enabling you and your partner to explore each other's bodies in new ways. Using a vibrator together can encourage communication and create a safer space to discuss desires and fantasies.
Moreover, utilizing a vibrator can benefit those with erectile dysfunction as well as individuals who experience difficulty reaching orgasm. By providing focused stimulation, vibrators can intensify clitoral or penile arousal, helping individuals achieve greater levels of sexual satisfaction.
Pro Tip: Before use, ensure that both partners are comfortable with incorporating a vibrator into their sex life and discuss personal boundaries before engaging in any form of sexual activity.
Orgasms so good, you'll forget you're single.
Helps with Orgasm
Using a vibrator during sexual intercourse enhances pleasure and increases the likelihood of achieving orgasm. The added stimulation from the vibrator can stimulate nerve endings in multiple erogenous zones, making it easier for one to achieve climax. This applies to individuals with or without a history of difficulty reaching orgasm.
Not only does incorporating a vibrator improve sexual experiences, but it also helps couples communicate better about their desires and preferences. Using a sex toy together allows partners to explore new territory and discover which areas and positions provide optimal stimulation. In turn, this can deepen emotional intimacy and lead to an overall better sexual relationship.
It is important to note that not all vibrators are created equal, as different types provide varying degrees of stimulation. A couple should take time to consider each type's benefits before deciding on one that best suits them.
Interestingly enough, vibrators were initially created in the late 1800s as medical devices heralded as a cure-all for women's ailments, including hysteria! They later became popularized as sex toys in the early 1900s with Sears Roebuck selling models through their catalog under the guise of being a "personal massager."
Using a vibrator during sex is like bringing a third wheel to the party, but everyone ends up having a good time.
Increases Intimacy and Communication
Utilizing a vibrator during sexual intercourse can foster a deeper sense of intimacy between partners. The ability to bring pleasure using external stimuli, and the willingness to experiment and communicate desires with one another, demonstrate trust and vulnerability in a relationship.
Moreover, incorporating a vibrator into the bedroom routines can lead to better communication about personal preferences, sensations, and positions. This increased dialogue leads to transparency and mutual satisfaction from sex.
Unique details include that both parties are involved in the process – giving permission for usage or being actively present during use. Dialogue not only entails expressing what feels good but also voicing aversions towards certain types of vibrations or motions.
A True History reveals that psychological research supports this idea – self-exploration with sex toys has been shown to increase openness in communication about sexual matters with partners while creating more sexual satisfaction.
From the classic bullet to the high-tech app-controlled models, there's a vibrator for everyone – even your picky ex.
Types of Vibrators
To choose the perfect vibrator for your sexual desires in 'Types of Vibrators' with the sub-sections – Bullet Vibrators, Rabbit Vibrators, and Wand Vibrators as the solution. Each of these vibrator types offers distinct features, so you can find the perfect vibrator to suit your personal preferences and needs.
Bullet Vibrators
Here are some facts about Bullet Vibrators:
They can be used for clitoral stimulation, vaginal insertion, or both.
Some are designed with multiple speeds and vibration patterns.
They are often made of body-safe materials such as silicone or ABS plastic.
Bullet Vibrators can also be waterproof, making them ideal for bath or shower play.
They can be controlled manually or remotely via an app on a smartphone.
It's important to note that not all Bullet Vibrators are created equal. Some may have weaker vibrations than others, while some may have a shorter battery life. Be sure to do your research before purchasing to ensure you get the best one for your needs.
Don't miss out on the pleasure that Bullet Vibrators can bring! Explore various options and find one that works best for you.
Hop on over to a Rabbit Vibrator for a hopping good time (sorry, couldn't resist).
Rabbit Vibrators
Rabbit-style Personal Massagers
These vibrators provide deep stimulation with their unique dual-action design. They have a shaft that protrudes for penetration and a smaller clitoral stimulator shaped like rabbit ears.
Rabbit-style personal massagers are an iconic variation of the classic vibrator design, providing more targeted stimulation than traditional models.
It's been scientifically proven that using personal massagers or vibrators increase women's sexual satisfaction, according to research published in the Journal of Sex & Marital Therapy.
Get ready to feel magical with the wand vibrator, because we all deserve a little Harry Potter-esque excitement in the bedroom.
Wand Vibrators
This type of pleasure device is known for its wand-like shape and powerful stimulation capability. A favorite among many, this product works miracles unlike any other.
The table below highlights the specifics of Wand Vibrators with factual details that are relevant to the topic at hand.
| Type | Features |
| --- | --- |
| Corded | These connect to a wall outlet for unlimited use time. |
| Rechargeable | Can be used without a cord but must be charged before each use. |
| Attachments | Various head attachments allow users to customize their experience. |
| Power | Known for their strong vibrations, commonly measured by RPMs. |
It's important to note that Wand Vibrators differ in size and strength depending on the brand and model chosen. Additionally, there are special versions intended for medical use such as physiotherapy.
Wand Vibrators have a fascinating backstory – originally developed in Japan in the 1960s, they were marketed as therapeutic products meant for pain relief through muscle tension release. In 1968, Hitachi revealed the first-ever Wand Massager – now widely recognized as one of the most popular sex toys out there!
Choosing the right vibrator is like finding a needle in a very pleasurable haystack.
How to Choose the Right Vibrator
To choose the right vibrator for your needs, preferences, and satisfaction during sex, use this section on how to do so. With the title "How to Choose the Right Vibrator," we'll explore three main factors as a solution: quality and material, size and shape, and considering your needs and preferences in further detail.
Consider Your Needs and Preferences
Choosing the right vibrator requires considering your unique desires and preferences. Determine the type of vibrations you prefer, such as strong or subtle. Think about the size and shape that would be most comfortable for you to use. Consider if you want a rechargeable or battery-operated vibrator. Also, think about any added features, like waterproof capabilities or remote control options.
When selecting a vibrator, research the different types available. There are bullet vibrators, wand vibrators, rabbit vibrators, and many more. Each variety offers a distinct experience and stimulates different areas of the body. Additionally, keep in mind your budget as the price range for vibrators varies widely.
Remember that personal pleasure is subjective, so what works for one person may not work for another. Nonetheless, reading reviews from reputable sources like sexual wellness experts at Healthline can help inform your decision on selecting the right vibrator.
It's crucial to prioritize your satisfaction and comfort when choosing a vibrator. A well-researched purchase can lead to lots of pleasurable moments in the future. If you're going to put something in your body, make sure it's high-quality and not just some random toy from a carnival game.
Quality and Material
Quality and composition of the vibrator can impact your satisfaction.
A table showcasing product materials is crucial. Choose based on preference and experience as material characteristics may vary. For example, silicone vibrators have a realistic texture while plastic ones have a smoother feel.
Some materials like jelly are porous and challenging to clean, leading to potential infections or discomforts. Be certain about the safety certifications before choosing such materials.
An independent study by The Journal of Sexual Medicine showed that body-safe toys are linked with reduced sexual health complications.
When it comes to vibrator size and shape, remember: it's not about the size of the boat, but the motion of the vibrator.
Size and Shape
For this section, we'll discuss the key factors to consider when choosing a vibrator that suits your body's unique size and shape. Hence, it's crucial to select the right fit of vibrators that cater appropriately to your needs.
TABLE:
When referring to the physical aspect, selecting a vibrator with suitable dimensions concerning your body frame is vital. Picking a large-sized vibrator can be incredibly uncomfortable for some and pleasurable for others. The table highlights certain sizes for varying types of people:
| Body Type | Length (inches) | Width (inches) |
| --- | --- | --- |
| Petite | 2-6 | 0.75-1.25 |
| Average | 4-7 | 1-1.5 |
| Plus Size | 5-9 | 1.5-2 |
It is essential to gauge what works well for your body-wise before purchasing any sex toy.
In addition, the perfect fit might not just be limited to its size and shape but also on the type of vibration pattern it produces. For example, a powerful vibrator may work wonders on one person but might feel overwhelming for another.
Interestingly, vibrators have been around since ancient times; archaeological findings suggest that they have roots in early Mesopotamia during prehistoric times – yet were deemed as either medical or mystical treatments.
In summary, finding the perfect fit for your vibrator should depend on multiple factors like size, shape, material, vibration strength and patterns suitable for an individual's preference rather than face value or popularity alone. Adding a vibrator to sex is like adding sprinkles to ice cream – it's not necessary, but it sure makes it more enjoyable.
How to Use a Vibrator During Sex
To enhance your sexual experience, learn how to effectively use a vibrator during sex. Communicate with your partner about using a vibrator and experiment with different positions to find what feels pleasurable for both of you. Additionally, consider incorporating other forms of stimulation for a more heightened experience.
Communicate with Your Partner
One of the most important aspects of incorporating a vibrator during sex is communication with your partner. It's crucial to discuss boundaries, desires, and comfort levels before introducing a vibrator into your sexual activities. Consider using phrases like "How do you feel about incorporating a vibrator?" or "What kind of stimulation do you enjoy most?" Communication can enhance pleasure and intimacy with your partner.
Once you've established open communication, introduce the vibrator gradually during foreplay, taking care to watch your partner's reactions to gauge their pleasure and comfort levels. Be mindful of the intensity and speed of the vibrations. Experiment with different positions and angles to find what works best for both partners.
It's also essential to check in with your partner throughout the experience to ensure they're still comfortable and enjoying themselves. If either partner experiences discomfort or pain, express it immediately and adjust accordingly.
Lastly, remember that utilizing a vibrator during sex is supposed to be enjoyable for both partners. It should never be an obligation or perceived as an expectation in the relationship. Keep open communication channels and make sure you understand each other's expectations with vibrators used during sex.
Don't miss out on exploring new avenues for physical intimacy with your partner by not communicating effectively about vibrating options during sex.
Switch it up and see which position makes your vibrator-enhanced romp feel less like a solo performance and more like a duet.
Experiment with Different Positions
To enhance your sexual experience with a vibrator, consider experimenting with different sexual positions. This can add a new twist to the way you and your partner engage in sex and make it more exciting.
Below are some suggestions for different sexual positions:
Missionary position: This position allows both partners to maintain eye contact while enjoying penetration.
Cowgirl or reverse cowgirl: In this position, the woman takes control of the sexual encounter and can use the vibrator for clitoral stimulation if desired.
Doggy style: This position offers deeper penetration and allows you or your partner to stimulate your clitoris with a vibrator.
Spoon or side-by-side: This allows for intimacy and closeness between partners while also offering access for clitoral stimulation through the use of a vibrator.
Standing up: While standing up, one partner may use the vibrator on their own body or on their partner's body for an added thrill.
69 position: In this position, both partners can pleasure each other simultaneously using hands, mouth and/or a vibrator.
Moreover, switching up sexual positions frequently can help keep things interesting during sex. Don't be afraid to try new things.
For a unique spin on traditional positions such as missionary or doggy style try adding clitoral vibration. It could lead to more intense orgasmic sensations.
Why settle for just a buzz when you can have a symphony of sensations?
Incorporate Other Forms of Stimulation
Enhance Sensory Stimulation
Various forms of sensual stimulation add excitement and intensity to partnered sex. Incorporating other types of stimulation while using a vibrator can enhance the sensory experience. For instance, experiment with different types of touch (light or firm pressure), sensation (warmth or cold), scent (aroma candles), sounds (ambient music), and sight (sexy lingerie). Partnered sex is not just about genital contact but sensually engaging all five senses.
Furthermore, try incorporating other erogenous zones. The body has more erogenous zones than just genitals. Explore each other's bodies and identify areas that make the receiver feel good, such as neck, ears, feet, shoulders, hands, back, or thighs. Alternate between those zones and genital play for an arousing experience.
To increase the excitement level further, use sexy toys like handcuffs or blindfolds that can add layers of anticipation and pleasure.
Mixing things up will keep sex exciting. Try different techniques to find out what works for you.
Remember, if it gets stuck, don't panic – just calmly explain to your partner that you may need a helping hand.
Tips for Safe Use
To ensure a safe and enjoyable experience, follow these tips for using a vibrator during sex. Keeping your vibrator clean, using lubrication, and not sharing your vibrator can improve hygiene, comfort, and reduce the risk of infection.
Keep Your Vibrator Clean
To maintain hygienic and safe usage, it is essential to keep your pleasure device clean. Regular cleaning will prevent infections and extend the lifespan of your toy. Here are six simple steps to ensure good hygiene:
Remove the batteries before cleaning.
Clean the vibrator with a damp cloth or antibacterial wipe. Never submerge it in water!
Use a mild soap or specialized sex-toy cleaner for thorough sanitation.
Dry the vibrator with a clean towel or let it air dry completely before storing it away.
Store the vibrator in a clean, dry place, free from direct sunlight and heat.
Avoid sharing your vibrator with others – if you do decide to share, ensure that you sterilize it prior to use.
Additionally, make sure that you check the toy regularly for any imperfections such as cracks or missing parts. If any issues arise, dispose of the device immediately and replace it with a new one. Remember to always follow manufacturer's instructions.
Pro Tip: To extend your toy's life-span even further, use a silicone-based lubricant instead of an oil-based one. If only people used lubrication as often as they use hand sanitizer, we'd all be a lot happier.
Use Lubrication
Using Appropriate Lubrication for Safe Use
Providing the appropriate lubrication while using a device can reduce frictional resistance, improve its efficiency and prevent wear and tear. Here are three steps to consider while applying lubricants.
Select a compatible lubricant: Ensure the application of equivalent or acceptable substance to avoid an adverse effect on the machinery's surface.
Apply an adequate amount of lubricant regularly: Overuse of certain substances can cause damage to the surface, whereas inadequate usage might not give sufficient protection to the machinery.
Remove old lubrication before applying again: Failing to remove old residues may cause particle formation that could obstruct the proper functioning of the equipment.
For optimal performance, ensure that you choose a lubricant that suits your device's specific requirements. Select appropriate types of applications from trusted sources like those recommended by experts in your niche for better outcomes.
When consumers use inappropriate or expired lubricants, it can lead to machine failure resulting in costly repairs and at times irreversible damage. Using a high-quality product leaves both parties satisfied as it guarantees maintenance of equipment durability with longevity.
Sharing is not always caring, especially when it comes to your vibrator. Keep it to yourself for a safer and more satisfying experience.
Do Not Share Your Vibrator
Sharing intimate objects like vibrators can lead to a number of health issues, including the transmission of sexually transmitted infections. It is imperative to avoid sharing your vibrator with anyone as it is likely to spread diseases. The personal care items are not supposed to be shared among a large group of people.
When using a vibrator, always make sure that you have cleaned and sterilized it properly before using it again or giving it away to someone else. This includes washing with warm water and soap, alcohol-based cleaning wipes or other recommended cleansing guidelines provided by the manufacturer.
Additionally, it's important to store your vibrator in its own case or container rather than just throwing it into your drawer where it can collect dust and potentially come into contact with bacteria from other objects. You can also use condoms for added protection between different users.
Studies indicate that sharing vibrators increases the risk of bacterial vaginosis (BV), an imbalance in vaginal bacteria that leads to discharge and odor. Furthermore, there is also an elevated risk of viral infections such as human papillomavirus (HPV) spreading through unclean sex toys.
A recent survey reported that as many as 25% of women had used a vibrator at some point in their lives, but only a third stated they had ever thoroughly cleaned the toy after use. Keeping these points in mind will ensure safe usage when handling your vibrating toys; remember prevention or precaution is better than cure!
Safety first, because who wants to be a cautionary tale on the evening news?
Conclusion
The utilization of a sex toy such as a vibrator can enhance sexual pleasure in couples. Couples can have an experience of heightened intimacy by using vibrators during intercourse and foreplay. The added stimulation brought about by the device may help improve orgasm quality.
It is important to note that the use of a vibrator is a personal choice and should only be incorporated into one's relationship with clear consent from both parties, without disrupting communication.
Research studies also indicate that the use of sex toys has been associated with improved sexual function, self-esteem, and communication among couples. (Source: Journal of Sex Research)
Frequently Asked Questions
1. Is using a vibrator during sex safe?
Yes, using a vibrator during sex is safe as long as it is used properly. Choose a high-quality vibrator made from body-safe materials and avoid using it on sensitive areas such as the clitoris for extended periods of time.
2. Can using a vibrator enhance sexual pleasure?
Yes, using a vibrator can enhance sexual pleasure for both partners. Vibrators can provide additional stimulation to erogenous zones for increased arousal and intense orgasms.
3. Is it normal to use a vibrator during sex?
Yes, it is completely normal to use a vibrator during sex. Many couples enjoy using sex toys as a way to enhance their sexual experiences and explore new sensations together.
4. How do I introduce a vibrator into my sexual routine?
Start by discussing the idea with your partner and choosing a vibrator that you both feel comfortable using. Experiment with different types of stimulation and communicate openly with each other about your likes and dislikes.
5. What are the benefits of using a vibrator during sex?
Using a vibrator during sex can provide increased pleasure, heightened intimacy, and improved communication with your partner. It can also help you learn more about your own body and sexual preferences.
6. Can using a vibrator during sex lead to decreased sensitivity?
No, using a vibrator during sex does not lead to decreased sensitivity. In fact, it can actually increase sensitivity over time as it helps to bring blood flow to the area and can help prevent desensitization.