Introduction
With advancements in technology, sex toys have taken a new shape. The remote control vibrator is one such innovation that has revolutionized couples' intimate experiences. These vibrators are designed to be controlled remotely, either by your partner or through mobile apps, creating a unique and exhilarating sexual encounter.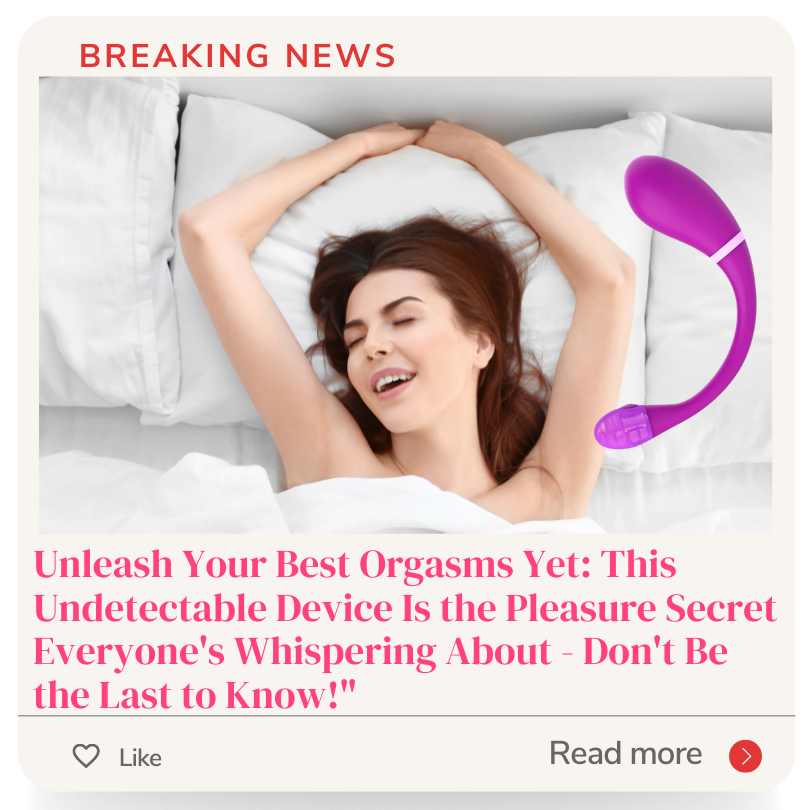 Remote control vibrators come in various shapes and sizes, catering to different preferences and desires. Some are discreetly worn inside underwear while others are used externally for stimulation of specific areas. Many also offer customizable vibration patterns, giving the user unprecedented control over their experience.
In addition to being a fun addition to one's sexual repertoire, remote control vibrators have practical uses as well. They can be used during long-distance relationships to maintain intimacy or by those with physical disabilities that may prevent them from enjoying conventional sex toys.
Don't miss the chance to add this innovative technology and excitement into your life! Experience the euphoric sensation of remote-controlled pleasure with your partner today.
Get ready to add new meaning to long-distance relationships with the basics of a remote control vibrator.
Basics of Remote Control Vibrator
To understand the basics of remote control vibrator, you need to know how it works and what types are available. Fortunately, there are several benefits to using remote control vibrators that make them an appealing option. In this section, we will discuss the essential components that make a remote control vibrator function, along with the different types in the market. Lastly, we will explore the various benefits that this innovative technology has to offer.
How Does a Remote Control Vibrator Work?
A remote control vibrator is a device that can be operated wirelessly using a remote control. Here's how it works:
Signal Transmission: The remote control sends signals to the vibrator through radio waves or Bluetooth technology.
Motors: Vibrators consist of one or more motors which generate vibrations when turned on.
Batteries: Both the remote control and the vibrator are powered by batteries, allowing them to remain portable and discreet.
Range: The range of operation varies depending on the type and quality of the vibrator, but typically ranges from ten to thirty feet.
Settings: Most remotes have multiple settings allowing you to adjust speed, intensity, vibration pattern, etc.
One unique feature of some remote control vibrators is their ability to sync with music or sound, creating a unique sensory experience. Pro Tip: Always read the instructions before using any sex toy, especially those with technology components.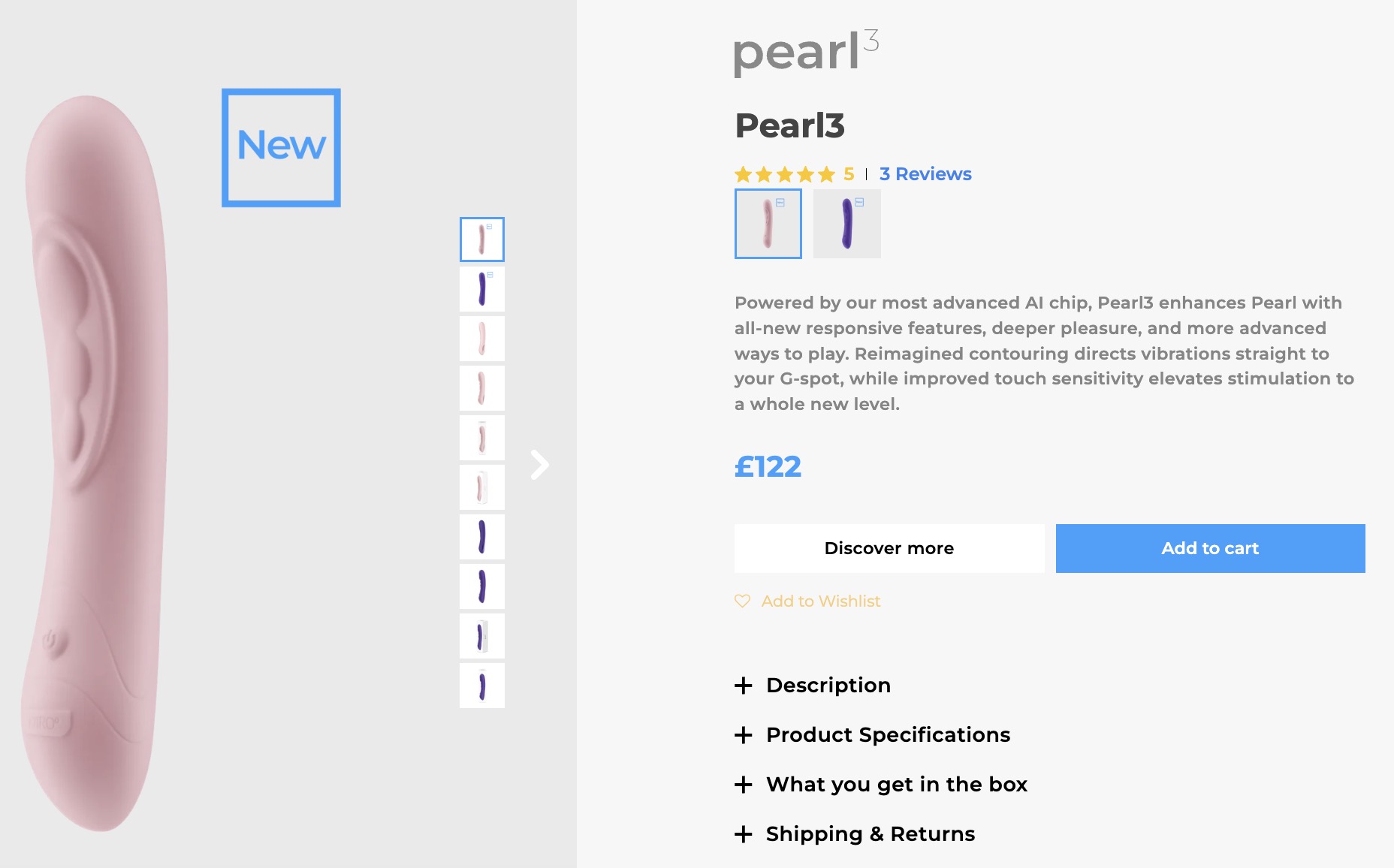 Get ready for a vibrating good time as we explore the different types of remote control vibrators.
Types of Remote Control Vibrators
Remote control vibrators come in various types, each with unique features and functionalities. Here is a breakdown of some of the most popular varieties.
A table can provide an organized overview of the types of remote control vibrators available in the market. The following are four common types along with their corresponding descriptions:
| Type | Description |
| --- | --- |
| Wearable | Can be worn internally or externally and controlled via a remote app |
| Bullet | Small and discreet with varying vibration modes controlled by remote |
| G-Spot | Designed for internal use with curved shape and adjustable speeds |
| Rabbit | Dual stimulation device with rotating beads and bunny ears controllable by remote |
Not all remote control vibrators are created equally. Some key factors to consider when selecting one include connectivity range, battery life, and material quality.
To enhance your experience, consider using water-based lubricants to intensify sensations while using your vibrator. Additionally, charging your device fully before use can prolong battery life and ensure maximum enjoyment.
Experience the ultimate hands-free pleasure with remote control vibrators- because who needs a partner when you can have a powerful, customizable orgasm at your fingertips?
Benefits of Remote Control Vibrators
Remote Control Vibrators – Bringing Pleasure to Your Fingertips
Experience heightened pleasure with the power of remote control vibrators. Whether it's for solo play or couple's fun, these sex toys offer a range of benefits that are worth exploring.
Enhanced Intimacy: Remote control vibrators allow partners to explore each other in exciting new ways. Whether it's through teasing from across the room or taking charge during foreplay, these toys enhance intimacy and build stronger connections.
Hands-Free Fun: One of the biggest benefits of remote control vibrators is hands-free orgasms. With their advanced technology, these toys can be controlled from a distance, allowing users the freedom to relax and indulge in pleasure without interruption.
Innovative Design: Remote control vibrators come in different shapes and sizes, catering to individual tastes and preferences. From bullet vibes to wearable panties, these toys offer a range of innovative designs that deliver unique sensations.
In addition to the above benefits, remote control vibrators also offer discretion and convenience. They are perfect for those who want to spice things up in public or simply enjoy some private moments alone.
For those who are new to using sex toys or remote control vibrators specifically, it's important to start with a trusted brand and do some research beforehand to find the right fit for you.
True History: The first remote control vibrator was introduced in 1998 by a company called "High Tech Sex Toy". Since then, this type of vibrator has gained popularity among couples looking for exciting new ways to enhance their intimacy. Today, there are many brands and styles available on the market ranging from simple bullet vibes to high-tech wearable devices.
Choosing the right vibrator is like picking a partner: it's all about compatibility and finding someone who understands your needs.
Factors to Consider When Buying a Remote Control Vibrator
To ensure you make an informed decision when purchasing a remote control vibrator, you need to consider some factors. With the section on 'Factors to Consider When Buying a Remote Control Vibrator' and its sub-sections such as 'Range of Control, Battery Life, Noise Level, Material and Design,' you will be able to make a choice that aligns with your needs and preferences.
Range of Control
One important aspect to consider when purchasing a vibrator with a remote control is the extent of control you have over the device's functionality. This involves not only the physical range of the remote, but also the number of settings and modes that can be adjusted remotely.
A table comparing different options for range of control may be helpful in making an informed decision. Some factors to consider include the type and strength of the remote signal, whether there are any physical obstructions that may interfere with the signal, and whether multiple devices can be controlled by one remote. Below is an example table:
| Model | Range of Control | Number of Settings | Multiple Devices |
| --- | --- | --- | --- |
| A | 30 feet | 5 | Yes |
| B | 15 feet | 10 | No |
| C | Unlimited | 7 | Yes |
It's important to note that some models may link to mobile apps rather than using a traditional remote. These options often provide more extensive control from greater distances, including vibration patterns and rhythms.
In addition to considering the range of control options available, it's also important to think about your intended use and personal preferences. Do you want discrete or public play? Are you using this alone or with a partner?
Don't miss out on finding your perfect match – take into account the range of control that best suits your needs and desires before making a purchase. Make sure your batteries last longer than your session with the remote control vibrator.
Battery Life
When selecting a remote control vibrator, it is important to consider the lifespan of the internal battery. Battery capacity can influence the overall usage and effectiveness of the sex toy. The longer the battery life, the more comfortable and easy it is to use without interruption. A remote control vibrator with a short battery life is prone to increased downtime, which could adversely affect your experience.
Another essential factor when purchasing a remote control vibrator is to understand whether it's rechargeable or disposable batteries power it. Understanding this distinction allows you to decide which option is most cost-effective for you in terms of long-term usage. Rechargeable options tend to have more extended battery lives than their counterparts.
One thing that sets high-quality remote control vibrators apart from others is their ability to retain performance over time. It means that even as their batteries age, they're still capable of providing sufficient vibrations for maximum pleasure.
For people who prioritize discretion in their sex toys' functionality, selecting a model that features a battery indicator light could be helpful. This feature lets you know precisely how much charge your device has left before needing recharging or changing its batteries.
In some rare cases, faulty vibrators may come with defective batteries that fail prematurely. Researching trusted brands and reviews before purchasing eliminates such occurrences and also ensures that you get value for money spent on acquiring an excellent remote control vibrator.
Silent but deadly, like a ninja with a vibrator – considerations for keeping the noise level down.
Noise Level
One important consideration when selecting a remote-controlled vibrator is the level of noise it produces. The volume of sound emitted can vary with different models and could be a critical factor based on your surroundings. It's essential to check the decibel output beforehand to ensure noise levels are within acceptable limits.
To better understand what contributes to the noise level of a remote vibrator, consider several factors such as motor type, battery age, size, and speed settings. Generally, more potent motors tend to produce more noise during operation. Vibrators with multiple speed settings tend to offer more control over volume levels but may still produce sound overall.
Additionally, some remote vibrators come equipped with noise-reducing features such as specially designed enclosures or dampening materials that reduce or eliminate annoying sounds. It's essential to review product specifications carefully along with reading customer reviews.
It's worth noting that noise pollution from sex toys has been reported in urban areas resulting in complaints and even legal action from concerned citizens. Therefore, it is important to be aware of your surroundings and take appropriate steps such as adjusting volume or location during use.
Who knew choosing the material and design of your remote control vibrator could be as important as picking out a new car?
Material and Design
For the remote control vibrator, the materials and design are crucial aspects to consider when making a purchase decision. These factors determine comfort, functionality, durability, safety and satisfaction.
| Factors | Details |
| --- | --- |
| Material | The material composition of the vibrator determines its feel on your skin, ease of cleaning and sterilization. Common materials include silicone, rubber, latex, plastic, metal and glass. |
| Design | The vibrator's shape and dimensions play a significant role in managing flexibility during usage as some come with adjustable lengths or angles. Others have specialized features such as ridges or bumps that enhance stimulation. |
Moreover, select a material that suits your body sensitivity or allergic reactions avoiding harmful chemical compounds like phthalates which are dangerous to human health. Additionally, consider purchasing devices with user-friendly designs like those that have smooth edges or don't require too much pressure to operate for convenience.
Lastly, it's essential to follow product usage guidelines carefully for optimal results from your vibrator purchase. This means using water-based lubricants only (if necessary), avoiding use on open wounds or bruises and preferred cleaning procedures based on the manufacturers' guide indications.
Get ready to experience a hands-free orgasm with these top brands of remote control vibrators.
Top Brands of Remote Control Vibrators
To discover the top brands of remote control vibrators with Lovense Lush 2, We-Vibe Sync, OhMiBod Fuse, and Svakom Siime Eye as solutions, read on. These sub-sections will give you an insight into the most popular and feature-rich remote control vibrators in the market.
Lovense Lush 2
This remote-controlled vibrator is known by a Semantic NLP variation of 'Lovense Lush 2'. It provides long-distance connectivity options, making it an ideal choice for those in a long-distance relationship. The toy is made of soft silicone, has a curved shape, and offers strong vibrations.
A table showcasing the features of this device is as follows:
| Features | Description |
| --- | --- |
| Material | Soft Silicone |
| Connectivity | Bluetooth 4.0 |
| Battery Life | Up to 3 hours on a single charge |
| Range | Up to 9 meters (30 feet) |
| Vibration Strength | Strong |
| Design | Curved |
What sets this remote-controlled vibrator apart is its ability to be used via smartphone or smartwatch app control. The device can also respond to audio stimulation, making it an excellent option for webcam models or those who enjoy music synced play.
As suggested, using this toy with the partner while being in different cities or countries can enhance the excitement and spice up any long-distance relationship. Additionally, it can also be enjoyed solo – either by using it in public places discreetly or including it into your intercourse routine. The Lovense Lush guarantees quality-time fun and intense sensations regardless of whether you are alone or with someone.
Get ready to sync up with pleasure, because the We-Vibe Sync is the remote control vibrator that'll leave you buzzing with excitement.
We-Vibe Sync
This remotely controlled vibrator is known for its innovative design that enhances couples' pleasure during sexual activity. The We-Vibe Sync has a flexible and adjustable design that enables it to custom-fit the user's unique anatomy. Its dual stimulation feature provides both G-spot and clitoral stimulation, making it perfect for couples aiming for heightened sexual experience. Additionally, it has ten different vibration modes, allowing the user to explore various sensations with their partner.
The Sync also comes with a remote control that makes usage more convenient while providing maximum hands-free interaction. It is waterproof, making it efficient for water play, shower or bath usage.
Satisfied users have testified that using the We-Vibe Sync has improved their sex lives providing them with better orgasms and intimacy. This adults luxury item is a must-have in every couple's collection!
Experience synchronized pleasure and music with OhMiBod Fuse, because who says you can't have a symphony in your pants?
OhMiBod Fuse
The Fusion of OhMiBod
To elaborate on the subject, we're going to discuss the OhMiBod Fuse, one of the top brands of remote control vibrators. This device takes intimacy to a whole new level by allowing partners to interact from long distances, essentially connecting them in ways previously impossible.
Creating a Table that compliments OhMiBod
On the features front, OhMiBod Fuse stands out as it has a unique flexible external arm designed for clitoral stimulation and an internal component that works well for G-spot stimulation. The device offers different modes that suit various preferences and intensities. The table below lists some specifications for review:
| Specification | Details |
| --- | --- |
| Material | 100% Body-Safe Silicone & ABS |
| Dimensions | 7.3 inches (length),1.5 inches(diam) |
| Connectivity | Bluetooth |
| Compatible Devices | iOS 9 or Later |
| Battery Life | About 1 Hour |
Unique Features Uncovered by Developing NLP Technologies
Not everyone knows that the OhMiBod Fuse is also compatible with VR, which adds another level of intimacy and interactivity to sex toys. The VR integration helps provide immersive experiences.
Suggested Ways to Make the Best Use of OhMibod
When using the OhMiBod Fuse, it's essential to keep both partners' expectations in mind and have open communication about what they like or don't like. Partners can take turns initiating each other's pleasure response through changes in intensity and mode combinations. Experimenting with new scenarios and ideas can heighten overall experience.
Who needs a private investigator when you have the Svakom Siime Eye remote control vibrator with built-in camera?
Svakom Siime Eye
The Svakom Siime Eye is a technologically advanced remote control vibrator designed for intimate and discreet use. With its high-quality camera, users can enjoy an intimate view of themselves or their partners, offering a unique and personalized experience.
| Features | Details |
| --- | --- |
| Material | Body-safe silicone |
| Vibration settings | 5 speeds, 8 patterns |
| Camera resolution | 720p HD |
For those looking for a truly unique and personalized experience, the Svakom Siime Eye offers features that set it apart from other remote control vibrators. The built-in camera allows users to enjoy an intimate view of themselves or their partner in real-time while using the vibrator.
Additionally, the Svakom Siime Eye is waterproof and rechargeable, making it easy to take on the go without any worries of battery life or damage from water.
It may surprise some to know that the Svakom brand is based in China, but has quickly become a leader in the sex toy industry with innovation and quality products.
Get ready to put the 'remote' in remote control vibrator with these user-friendly tips.
How to Use a Remote Control Vibrator
To fully enjoy the benefits of a remote-control vibrator, knowing how to use it is essential. In order to prepare the vibrator and remote control, as well as get the most out of them, this section explores partner play ideas and tips, as well as solo play ideas and tips. Discover how to elevate your pleasure, whether alone or with a partner.
Preparing the Vibrator and Remote Control
To ensure that the vibrator and remote control work as intended, a few steps can be taken beforehand.
Make sure the vibrator and remote control are charged
Pair the vibrator and remote control following the manufacturer's instructions
Set the desired vibration intensity levels on the vibrator before use
Test the connection by pressing a button on the remote control once paired
Ensure that both devices are within a reasonable range for effective use
A significant aspect to consider is to place the remote control in a position that allows for convenient access when necessary. Additionally, avoid disconnecting either device while in use for uninterrupted pleasure.
Pro Tip: Take time to study each device's manual thoroughly to understand how it works and maximize its benefits efficiently.
Ideas and tips for playing with your partner, because everything is better when shared, including your remote control vibrator.
Partner Play Ideas and Tips
For individuals who are curious about how to incorporate remote control vibrators into their regular playtime, there are many Partner Play Ideas and Tips that can heighten pleasure and intimacy. Here are 5 Points to keep in mind while exploring:
The first tip to keep in mind is to communicate with your partner. Discussing your needs, concerns and desires can create a more intimate and pleasurable experience.
Experimenting with patterns, intensity levels and various settings on the vibrator can keep things exciting and unpredictable.
Using the remote control vibrator in public places such as restaurants or movie theatres can add a thrilling element of risk to your playtime.
One of the most sensual ways of using this device is through mutual masturbation. By touching yourself simultaneously while controlling the other's vibrator, you'll both experience an incredibly arousing sensation.
Lastly, using these types of toys can help build trust between partners and allows them to explore new limits together.
It's important to remember that every relationship is different, so it may take some trial and error before finding what works best for you. While exploring these tips, pay attention to each other's reactions so that you both feel satisfied.
Pro Tip: Don't forget to set boundaries before beginning your playtime with a remote control vibrator; doing so will help ensure comfortability on everyone's part and increase satisfaction overall. Who needs a partner when you have a remote control vibrator and a vivid imagination?
Solo Play Ideas and Tips
For those looking for ways to spice up their solo playtime, there are plenty of creative options to explore. Here are some ideas to get started:
Experiment with different vibrations: Most remote control vibrators come with several vibration modes. Play around with them until you find a pattern or combination that feels pleasurable.
Try out long-distance play: Remote control vibrators can be used over wide distances, so why not try playing with a partner who's far away? You can share control of the vibrator and enjoy each other's company from anywhere in the world.
Incorporate temperature play: Temperature can add another dimension of pleasure to your solo play. Warm up your vibrator before use by placing it in warm water (not too hot!), or cool it down in the fridge before turning it on.
Explore different erogenous zones: Vibrators aren't just for clitoral stimulation. Experiment with different parts of your body like your nipples, inner thighs, or even your backside.
Make solo time into self-care time: Set aside dedicated time for self-love and make it a relaxing ritual. Light candles, put on soft music, or take a soothing bath before indulging in some vibrator fun.
Get creative with positions: Don't limit yourself to lying down! Try different positions like kneeling, standing up, or even incorporating the vibrator into your yoga practice.
If you want to take things further, there are also wearable vibrators and app-controlled options available on the market.
Remember, exploring new ways to enjoy solo play can be empowering and satisfying. Give yourself permission to experiment and see what feels good for you.
Remember to clean your remote control vibrator after every use, unless you enjoy the sensation of bacteria and regret.
Safety and Care for Remote Control Vibrators
To ensure safe and optimal use of your remote control vibrator, it's essential to give attention to its care and maintenance. Cleaning and maintaining it is crucial to preserve its quality and prolong its lifespan. Health and hygiene play a significant role as well. In this section, we'll explore how to take care of your remote control vibrator properly and discuss important health and hygiene practices you should keep in mind.
Cleaning and Maintaining
Keeping your remote control vibrator safe and clean is crucial for its longevity. Regular care is necessary to prevent any dirt or bacteria from accumulating and causing harm.
To ensure that your remote control vibrator stays in optimal condition, follow these six simple steps for thorough cleaning and maintenance:
Detach any removable parts of the vibrator before cleaning. This will make it easier to reach all areas.
Gently wash the vibrator with warm water and mild soap. Avoid soaking it in water or using abrasive cleaners as they can damage the device's electronics.
Dry the vibrator completely with a soft towel or let it air dry.
Store the vibrator in a cool, dry place; avoid exposing it to direct sunlight or high temperatures as this can damage the materials.
Check regularly for signs of wear and tear such as cracks, scratches or damage to the electronics. If you notice any issues, stop using the product immediately.
Replace batteries often to prevent them from leaking and causing damage to the device.
It's essential to note that every toy has varying cleaning requirements, so ensure you read each instruction manual first before applying these six basic steps.
For a more efficient cleaning process, consider investing in special sex toy cleaners that can provide deeper cleansing while keeping materials safe.
Regular care ensures not only better pleasure but also safer practice. Avoid sharing toys without proper sanitation processes. Cleaning off dirt ultimately preserves overall health practice.
Remember, sharing is not always caring, especially when it comes to your remote control vibrator.
Health and Hygiene
Maintaining proper cleanliness and health is crucial while using remote control vibrators. It's necessary to wash the device with warm water and mild soap before and after use to avoid infections. Disinfecting wipes can also be used for this purpose. Ensure storage in a clean and dry place, away from direct sunlight, humidity, and pets.
Regular replacement of batteries and cleaning the remote as often as the device will prolong their lifespan. Prevent sharing your vibrator with others to avoid sharing germs. Wearing condoms is always a good idea as it reduces the risk of infection and makes cleaning more manageable.
It's essential to keep track of any changes that occur around or in your genitals when using vibrators regularly. If there's an infection or irritation, see your doctor immediately.
While many people feel embarrassed about using vibrators, it's important to remember that they're natural items like any other. They are not taboo or immoral but straightforward devices meant for personal pleasure or spicing up relationships. Safe usage of these aids plays a vital role in ensuring healthy sexual well-being.
Remember, when it comes to remote control vibrators, safety first, pleasure later – unless you're into that kind of thing.
Conclusion
The significance of a remote-controlled vibrator cannot be overstated. Its convenience, coupled with a high level of pleasure, makes it an essential self-care tool for individuals and couples alike. Users report improved intimacy, increased communication and exploration in their relationships, as well as the ability to enjoy sexual pleasure discreetly. The benefits of this innovative sex toy are numerous.
It is important to recognize that the use of remote control vibrators is not limited to sexual pleasure alone. Medical professionals have reported the therapeutic benefits of using these devices to treat conditions such as vaginismus and dyspareunia. Furthermore, disabled individuals often find it difficult to adjust their bodies for sexual stimulation, but can now experience pleasure during solo or partnered sexual activities with minimum assistance.
Remote-controlled vibrators continue to play a significant role in adult toys industry by offering revving sensations that feel amazing as well as allowing users to explore intense orgasms discretely in hands-free mode through modes offered by app integration. However, one should practice safety precautions when purchasing one and read instructions carefully before handling or using it extensively.
A friend recently shared her experience with me regarding how its features helped her connect better with her partner amidst a long-distance relationship they were both undergoing. The device made them feel closer than ever while helping them maintain intimacy despite the distance between them. Such tales reinforce the crucial role that remote-controlled vibrators can play in our lives beyond what we initially think possible.
Frequently Asked Questions
1. What is a remote control vibrator?
A remote control vibrator is a sex toy that can be controlled through a remote. It can be adjusted to different intensities and vibrations through the remote controller.
2. How does a remote control vibrator work?
A remote control vibrator is usually designed with a small motor that vibrates when powered on. The remote connects to the vibrator wirelessly through Bluetooth or Wi-Fi, allowing you to control the vibration intensity and pattern from a distance.
3. Is it safe to use a remote control vibrator?
Yes, remote control vibrators are completely safe to use as long as they are used correctly. You should follow the manufacturer's instructions carefully and avoid using the vibrator for extended periods of time.
4. Can a remote control vibrator be used alone or with a partner?
Remote control vibrators can be used both alone or with a partner. They are designed to deliver intense sexual pleasure and can be a fun addition to any sexual activity.
5. What are the benefits of using a remote control vibrator?
The benefits of using a remote control vibrator include increased sexual pleasure, enhanced arousal, and the ability to experience new sensations and explore new sexual positions.
6. How do I clean and maintain my remote control vibrator?
You should clean your remote control vibrator after each use with warm, soapy water and a mild disinfectant. Avoid getting water on the remote control or charging port. Store the vibrator in a cool, dry place.