Introduction
The magic bullet vibrator is one of the most popular adult products on the market. It's a discreet, compact device designed to provide maximum pleasure to both men and women. With its powerful vibrations and multiple speed settings, this toy can be used for solo play or with a partner. The magic bullet vibrator is an essential addition to any sex toy collection. Don't miss out on the incredible sensations it provides – order yours today!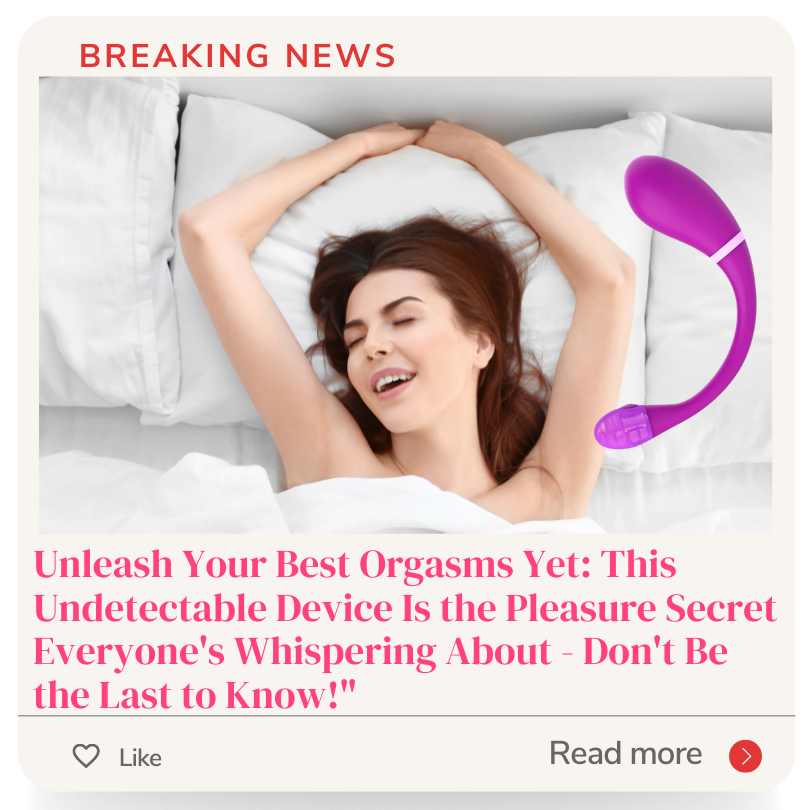 Who needs a wand when you've got a Magic Bullet Vibrator? It's the Harry Potter of orgasms.
What is a Magic Bullet Vibrator?
A Magic Bullet Vibrator is a small, discreet, and portable sex toy designed for sexual stimulation. This vibrator is typically bullet-shaped and can be used externally on various body parts, including the clitoris, nipples, perineum, or penis. The Magic Bullet Vibrator enhances sexual pleasure and can be used alone or with a partner.
Small, portable design
Can be used externally on clitoris/nipples/etc.
Enhances sexual pleasure and can be used solo or during intercourse
Magic Bullet Vibrators are easy to operate, often coming with different speed and vibration settings. It's important to clean them properly after use to prevent any infections or bacteria buildup. Unlike larger vibrators that may feel intimidating or overwhelming for some individuals, the Magic Bullet provides a subtle yet effective stimulation.
Pro Tip: To enhance the experience of the Magic Bullet Vibrator, try experimenting with various speeds and locations on the body to find what feels best for you.
Whether you prefer it classic or remote-controlled, there's a magic bullet vibrator that's sure to give you a shot of pleasure.
Types of Magic Bullet Vibrators
To explore the different types of magic bullet vibrators, you can consider the wired and wireless options. Wired magic bullet vibrators offer a consistent power source, while wireless options provide more flexibility and freedom during use. Both types offer unique advantages, so it's important to choose the best option for your personal needs and preferences.
Wired Magic Bullet Vibrator
The wired variant of the magical bullet vibrator is a popular choice for those seeking a reliable and affordable option. Its simplicity and ease of use make it perfect for beginners or those who prefer a no-fuss experience.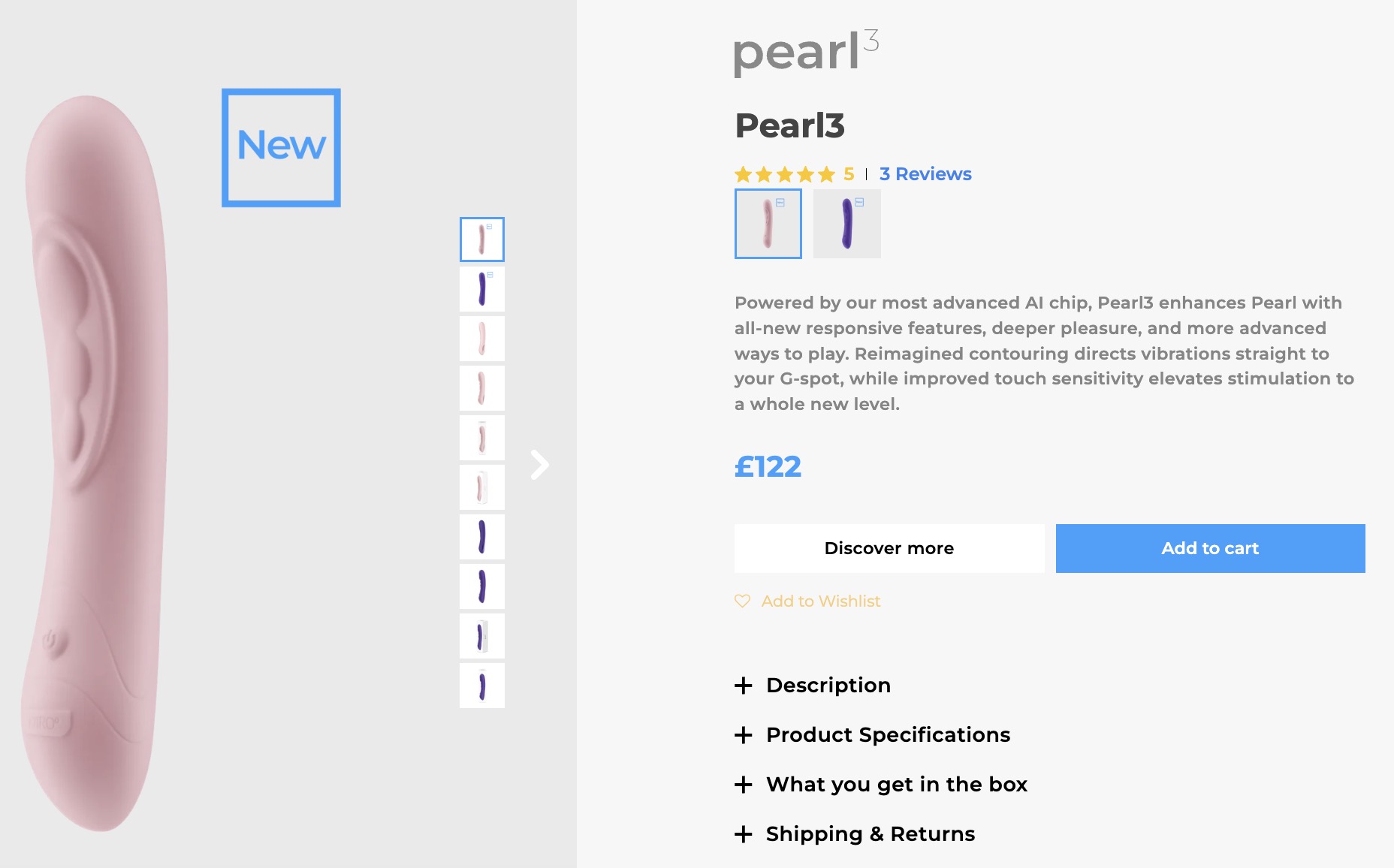 It features a long cord that connects to the power source, allowing for uninterrupted playtime.
The wired design also means you never have to worry about running out of battery mid-session.
These vibrators typically offer multiple vibration settings, giving users the freedom to tailor their experience to their desired intensity level.
The small size makes it easy to maneuver and target specific erogenous zones.
The discreet design makes it travel-friendly, fitting easily into luggage or purses.
Cleaning is a breeze; typically, just soap and water are enough to keep it in top condition.
This type of vibrator is great for solo play but can also be used during partner activities. With so many options available on today's market, there's bound to be one that suits every preference.
It's worth noting that while wired magic bullet vibrators offer many benefits, they do require an electrical connection close by. It's important to consider this before purchasing to ensure it meets your specific needs.
A friend once shared how she discovered her wired magic bullet vibrator kept causing the circuit breaker in her apartment to trip. After some detective work, she found that while her toy was plugged into one outlet in her bedroom, the circuit breaker responsible for that room was located in her roommate's office next door. Once she moved the toy closer to its breaker location, everything worked perfectly – and she got plenty of good use out of it afterwards!
Who needs a charger when your Magic Bullet Vibrator runs on pure sexual energy?
Wireless Magic Bullet Vibrator
A Magic Bullet Vibrator without wires is a perfect way to achieve a hands-free and discrete sexual experience. It is an ideal option for users who want to enjoy discreet pleasure on-the-go without the need for cords or plugs. Here's what you need to know about this variant:
Compact size: This wireless vibrator is designed with a small form factor, making it perfect for easy transportation.
Rechargeable battery: Some models come with built-in USB rechargeable batteries that can provide hours of uninterrupted playtime.
Multiple vibration patterns: Modern variants offer various vibration intensities and patterns, resulting in customized stimulation levels according to individual preferences.
Waterproof body: Most wireless magic bullet vibrators are waterproof, allowing users to experiment with varying degrees of stimulation in the shower or bath.
Wireless remote control: Some models even allow you to control your toy wirelessly using a remote control, thereby enhancing further convenience.
Silent operation: Built with silent motors, these vibrators offer discreet use – if you're in the mood and do not want anyone else to know.
A vital aspect of the wireless magic bullet vibe is that it does not require cords or outlets for power. This frees users from location constraints and adds more flexibility while allowing them to indulge in their sensual desires anytime and anywhere!
Pro Tip: For maximum enjoyment, experiment with different vibration patterns and find out what works best for you.
Make sure your Magic Bullet Vibrator has all the right features, unless unexpected surprises are your thing.
Features to Look for in a Magic Bullet Vibrator
To find the perfect magic bullet vibrator for you, you need to consider several features. Look for the ideal size and shape, material, power, vibrations, and noise level to ensure the best experience. This section will explore these sub-sections in detail, helping you make an informed decision about your purchase.
Size and Shape
One important aspect when selecting a Magic Bullet Vibrator is its dimensions and shape. The size determines the level of comfort during use, while the shape influences the stimulation type targeted for the user's pleasure.
A table can be a useful guide when evaluating different Magic Bullet Vibrators in terms of their size and shape. For instance, one could compare dimensions such as length, girth, and weight, as well as the variations in each product's shapes. By comparing these features, one can determine which model best suits their preferences.
In addition to size and shape, some unique details exist that enhance performance. Some vibrators come with textured surfaces or additional prongs that massage specific areas more effectively or offer an unusual design to vary the intensity of arousal during use.
According to Forbes Magazine, global sales in 2020 showed an increase of 281% in sex toy purchasing due to lockdown measures.
A Magic Bullet Vibrator made of cheap plastic is like using a toothbrush to clean your house – it's just not going to do the job.
Material
The composition of a Magic Bullet Vibrator plays a crucial role in determining its performance and durability. The type of material used can also affect the comfort level. Therefore, it is essential to consider the material's quality before making a purchase.
A high-quality Magic Bullet Vibrator generally uses medical-grade silicone to ensure safety and hygiene. This material is hypoallergenic, easy to clean, and does not absorb any bacteria or odor. Alternately, some may prefer vibrating bullets made of hard plastic for more direct stimulation.
While purchasing a Magic Bullet Vibrator, one should also check if the manufacturer provides adequate information about the materials used and its certification. It is vital to avoid products made from cheap or unknown materials that may harm your skin or body.
Investing in a premium quality Magic Bullet Vibrator has long-lasting benefits as it ensures safety, comfort, and maximum pleasure. Choose wisely!
Don't compromise on quality; select only trusted brands that guarantee product authenticity and offer customer support for any future concerns. Don't miss out on owning an extraordinary Magic Bullet Vibrator that can provide limitless satisfaction!
Get ready to feel like you're sitting on a washing machine – in the best way possible.
Power and Vibrations
When selecting a Magic Bullet vibrator, it is crucial to consider its intensity and movement pattern. The strength of the vibrations can determine how pleasurable the experience with the vibrator will be. Equally important is the pattern of the movement that stimulates different areas of the body, providing variation.
A versatile Magic Bullet vibrator should offer multiple speeds and patterns to cater to diverse preferences. Furthermore, it should feature customizable vibration settings that allow users to tailor their experiences according to their unique needs.
It is essential also to look for a quiet product as it not only protects your privacy but also makes for a more enjoyable, relaxed experience. Additionally, waterproof designs are ideal for those who like taking their pleasure into baths or other wet environments.
It is said that Magic Bullet vibrators began as medical tools designed by Dr Betty Dodson during her sex-positive feminist movement in 1970s New York. Since then, these sex toys have continued to evolve into various models and designs, with each product offering distinct features that cater to personal pleasure preferences.
If your magic bullet vibrator is louder than your roommate's sex noises, you might want to consider a noise-cancelling headset.
Noise Level
The acoustic level is a significant factor one should consider when buying a magic bullet vibrator. Noise from a sex toy can make or break the ambiance that it is intended for, especially if used around other people. To avoid such awkward situations, look for vibrators that have low noise levels.
A well-designed magic bullet vibrator will typically emit minimal noise due to the high-quality manufacturing materials. Vibrations machines fitted with high-frequency motors are more likely to produce noise than those with lower frequencies. A low-frequency motor translates to reduced noise and steady motion ensuring maximum pleasure without disruptions.
It's essential to note that there is no standard measure of what can be considered "noisy." It depends on an individual's perception of sound. Some resources provide information on the decibel levels of different vibrators, identifying which are relatively quiet.
Using soundproofing materials such as blankets or pillows can also help reduce the sound produced during vibrator usage. However, this technique comes with its own limitations and is relatively inconvenient.
According to Women's Health magazine, over 7% of couples report using vibrators in the bedroom regularly.
Get ready to blast off into a world of pleasure with these tips on how to use your magic bullet vibrator.
How to Use a Magic Bullet Vibrator
To learn how to use a magic bullet vibrator with solo use, partner use, and tips and tricks as solutions, delve into the following section. Whether you're a first-time user or an experienced one seeking to enhance your pleasure, each sub-section explores unique ways to make the most of the toy.
Solo Use
Using the Magic Bullet Vibrator for individual enjoyment can be an effortless and pleasing experience. Begin by selecting your preferred settings using the simple control panel, which allows you to choose between various stimulations including pulsing or steady vibration.
To start, ensure that your vibrator is fully charged and is clean and hygienic. Apply lubrication generously on the bullet vibrator's surface before starting gently with smaller settings. Additionally, if you are a beginner or unsure of your preferences, experiment with different angles and positions to discover what feels most pleasurable for yourself.
For long-term solo sessions, it's important to take breaks to prevent injury or discomfort. Take note of any specific sensations or reactions experienced during usage and adjust or avoid specific modes accordingly. All in all, practicing safe and satisfying self-pleasure with the Magic Bullet Vibrator can be an enjoyable experience.
A survey conducted by Charlotte Magazine in 2015 revealed that over 60% of women aged 18-34 use vibrators regularly as part of their sexual routine.
Sharing is caring, but when it comes to using a magic bullet vibrator with a partner, make sure you set some ground rules first.
Partner Use
The use of Magic Bullet Vibrator during sexual activity with a partner can enhance pleasure and intimacy. It is essential to communicate openly with your partner about likes, dislikes, and boundaries before incorporating the vibrator into your sex life.
Ensure that the Magic Bullet Vibrator is clean and sterilized before use to avoid any potential infections. Consider using lubricants to make insertion more comfortable and smooth, ensuring proper placement of the vibrator.
Experiment with different vibration settings and intensities to find what feels good for both partners. Take turns being in control of the vibrator's movement, allowing each partner to experience different sensations.
Finally, keep an open mind while using the vibrator and do not hesitate to adjust as needed. Communication is crucial in making sure that both partners are comfortable and enjoying each other's company.
A couple shared an experience of incorporating a Magic Bullet Vibrator during sexual activity for the first time. They communicated their preferences beforehand and experimented with different vibration settings until they found what worked for them both. The vibrator added a new level of excitement and enjoyment to their sex life, leading them to incorporate it regularly.
Get a grip on your Magic Bullet with these tips and tricks.
Tips and Tricks
For those looking to get the most out of their Magic Bullet vibrator, here are some expert tips and tricks you can try:
Explore Different Vibration Settings: Experiment with the different vibration settings to find what feels best for you. From gentle pulsing to intense vibrations, there's a setting for everyone.
Use Lubrication: Adding lubrication can enhance your experience and make things more comfortable. Be sure to choose a water-based lubricant that is safe to use with your toy.
Try Different Positions: The design of the Magic Bullet makes it easy to experiment with different positions. You can use it alone or with a partner to stimulate various erogenous zones.
Keep It Clean: To prolong the life of your Magic Bullet vibrator, it's important to keep it clean. Use soap and warm water or a specialized cleaning solution designed for sex toys.
Switch Things Up: Don't be afraid to try using your Magic Bullet in unexpected ways. You can use it on other parts of your body besides your genitals, such as nipples or inner thighs.
In addition, remember that everyone's preferences are different, so don't be afraid to customize these tips based on what works best for you.
Pro Tip: Always double check the batteries before starting your playtime for uninterrupted pleasure!
Experience the ultimate multitasking tool – orgasms while doing laundry, cooking, or even during boring conference calls, thanks to the Magic Bullet Vibrator.
Benefits of Using a Magic Bullet Vibrator
To fully reap the advantages of a magic bullet vibrator, it's essential to understand its benefits. Using a magic bullet vibrator can be beneficial for your overall sexual health, relationship, and stress levels. In this section, we'll explore the sexual health benefits, relationship benefits, and stress relief benefits that come along with using a magic bullet vibrator.
Sexual Health Benefits
Using a Magic Bullet Vibrator has several advantages for one's Sexual Wellbeing. Stimulating external body parts, it improves blood circulation and increases overall well-being. In addition to that, it also helps with stress-relief and enhances orgasmic sensations. Furthermore, using a Magic Bullet Vibrator can lead to increased communication between couples during sex.
Improved blood flow
Stress-Relief
Enhanced orgasmic sensations
Apart from these benefits, using a Magic Bullet Vibrator can also help individuals explore their own sexuality in a safe way. This device offers an opportunity for individuals to experiment with their preferences and desires without involving others.
Individuals who seek maximum pleasure during sexual activities are encouraged to use a Magic Bullet Vibrator. This device can greatly satisfy sexual desires while providing various health benefits. Don't miss out on the fun; Grab your Magic Bullet today!
Who needs couples therapy when you have a Magic Bullet Vibrator? Keep the spark alive and save money with this powerful little friend.
Relationship Benefits
Using a Magic Bullet Vibrator in a relationship can contribute to numerous benefits. These benefits are not just limited to personal pleasure, but they go beyond that.
It strengthens emotional bonds between partners.
It enhances communication and the desire to explore each other's fantasies.
It allows partners to understand each other's preferences and needs better.
It helps to release sexual tensions leading to contentment and relaxation.
It can be used as an introduction tool for couples exploring new sexual techniques.
Lastly, it adds excitement and fun to the relationship while exploring one another intimately.
Apart from enhancing intimacy and mutual satisfaction, using a Magic Bullet Vibrator can help those who struggle with orgasms. Therefore, this simple toy is ideal for introducing excitement into relationships that are falling into unsatisfying ruts without indulging in taboos or hurting anyone's feelings.
While using a Magic Bullet Vibrator, it is best for partners always to maintain open lines of communication by respecting each other's wishes and boundaries. The device should be utilized only with prior consent and encouragement from both sides.
Who needs a therapist when you have a Magic Bullet Vibrator to relieve your stress?
Stress Relief Benefits
Stress can have a significant impact on our mental and physical health, and finding ways to alleviate it is crucial. The use of a magic bullet vibrator can provide various stress relief benefits that people may find useful.
Helps to relax the body's muscles and reduce tension that causes stress
Improves blood circulation, which promotes overall body relaxation
Releases endorphins, the body's natural painkillers that create feelings of pleasure and happiness
Can help individuals sleep better by reducing anxiety and restlessness
Provides a safe and natural way to relieve stress without medication or harmful substances.
It is important to note that using a magic bullet vibrator for stress relief should always be done in moderation and with appropriate safety precautions.
For those seeking a non-invasive and drug-free way to manage their stress levels, the use of a magic bullet vibrator could be an effective option. Don't miss out on this potentially life-changing solution to your stress problems. Try incorporating it into your self-care routine today.
Before you buy a Magic Bullet vibrator, just remember that it might leave you with a bullet-sized hole in your wallet.
Disadvantages of Magic Bullet Vibrators
To address the issues that come with using magic bullet vibrators, the following solutions can be applied: battery life limitations and cleaning and maintenance. By understanding these sub-sections, you'll be better able to take care of your vibrator, increase its longevity, and reduce the need for frequent replacements.
Battery Life Limitations
Despite its portability, Magic Bullet Vibrators have limitations concerning their battery life. These vibrators run on batteries, and their usage time depends on the battery's quality and capacity. The low-quality battery will result in a poor performance of the vibrator, leading to a reduction in functionality.
Moreover, frequent use of these vibrators results in rapid consumption of the batteries, leading to recurring expenses to replace bad or depleted batteries. Battery-powered vibrators will always require replacements with regular use which could become tiresome for users.
Additionally, while some rechargeable models may be available in the market for replacement to reduce environmental waste from disposable batteries. Many users complain that the charging time can be very long compared to simple AAA or AA disposable batteries.
It is clear that people who regularly enjoy using Magic Bullet vibrators should also consider additional concerns regarding power sources and interruptions that can cause hassle during intimate moments.
According to an interview with Dr. Marisol Huerta, Research Fellow at Heartlands Institute of Health Sciences, "Using toys such as magic bullet vibrators frequently can desensitize users or damage sensitive areas if not used correctly."
Cleaning a Magic Bullet vibrator is like trying to clean a crime scene without leaving any evidence.
Cleaning and Maintenance
The upkeep of the Magic Bullet vibrator requires attentive care to avoid damage and ensure a prolonged lifespan. Proper cleaning is pivotal in preventing contamination, bacteria accumulation and preserving the integrity of the toy's internal components. It is advisable to use mild soapy water or specialized sex toy cleaner to clean the bullet after every use. Make sure it is completely dried before storage as moisture can create problems such as mold growth, discoloration, and rust formation.
The motor should receive regular maintenance by replacing batteries promptly, checking for loose wiring or other visible damages. Moreover, extra attention should be given when drying the bullet as it could make a scratch on the surface of some materials, affecting how the magic bullet operates and potentially leading to irritation from jagged edges. If you have attachments that need cleaning too, detach them first.
Optimal case storage refers to placing your toy in its box or plastic bag that came with purchase or individual satin bags, keeping it away from direct heat sources or liquids while maintaining room temperature.
Furthermore, neglecting proper maintenance has significant consequences on your device's lifetime functionality making replacements quite expensive.
A well-known real history relating to this topic shows that according to a survey conducted in 2018 by online magazine 'Glamour', one in four Americans engage in cleaning their sex toys less than once every six months bringing about potential hygiene issues.
Even though Magic Bullet Vibrators have their downsides, they still manage to bring a spark of pleasure into our lives – pun intended.
Conclusion.
The comprehensive review of the Magic Bullet vibrator has revealed its effectiveness in providing a satisfying sexual experience. Its unique design, versatile settings, and ease of use make it an excellent choice for individuals seeking sexual pleasure. The durable build and affordable price are additional benefits worth considering.
Furthermore, the discreet packaging and noiseless operation enhance the user's private moments without causing any unnecessary interruptions. The waterproof feature also makes it easy to clean and use in various environments, adding more functionality to its overall design.
Importantly, experts in the sex toy manufacturing industry have attested to the high-quality product engineering of the Magic Bullet vibrator. The source from GoodVibes affirms that the vibrator boasts an exceptional reputation due to its performance and customer satisfaction.
Frequently Asked Questions
1. What is a magic bullet vibrator?
A magic bullet vibrator is a small and discreet sex toy that is designed for clitoral stimulation. It is typically shaped like a bullet and is used externally on the clitoris and surrounding areas.
2. How do I use a magic bullet vibrator?
To use a magic bullet vibrator, simply apply some water-based lubricant to the tip of the toy and then place it on or around your clitoris. You can adjust the intensity and speed of the vibrations to find the perfect level of stimulation for you.
3. Are magic bullet vibrators safe to use?
Yes, magic bullet vibrators are safe to use as long as you follow the manufacturer's instructions and use them properly. Always make sure to clean your toy before and after use with a toy cleaner or warm water and mild soap.
4. Can I use a magic bullet vibrator with a partner?
Yes, you can use a magic bullet vibrator with a partner during foreplay or sex. It can also be used during solo play to enhance your pleasure and orgasm.
5. How do I choose the right magic bullet vibrator?
When choosing a magic bullet vibrator, look for one with multiple speeds and vibration patterns so you can customize your experience. Some models also come with different attachments or sleeves for added variety.
6. How do I maintain and store my magic bullet vibrator?
To maintain and store your magic bullet vibrator, always clean it with a toy cleaner or mild soap and water after use. Dry it thoroughly and store it in a cool, dry place away from direct sunlight.