Introduction
The exquisite vibrator, a high-end sex toy for discerning customers, is becoming increasingly popular with those looking for luxurious indulgences. It offers unparalleled erotic sensations, thanks to its superior quality materials and advanced technology. Couples are discovering new levels of intimacy and pleasure with this elegant device, which is quickly becoming a must-have item in the bedroom. With its stylish design and discreet nature, the luxury vibrator is perfect for adventurous lovers seeking to add some spice to their sex lives.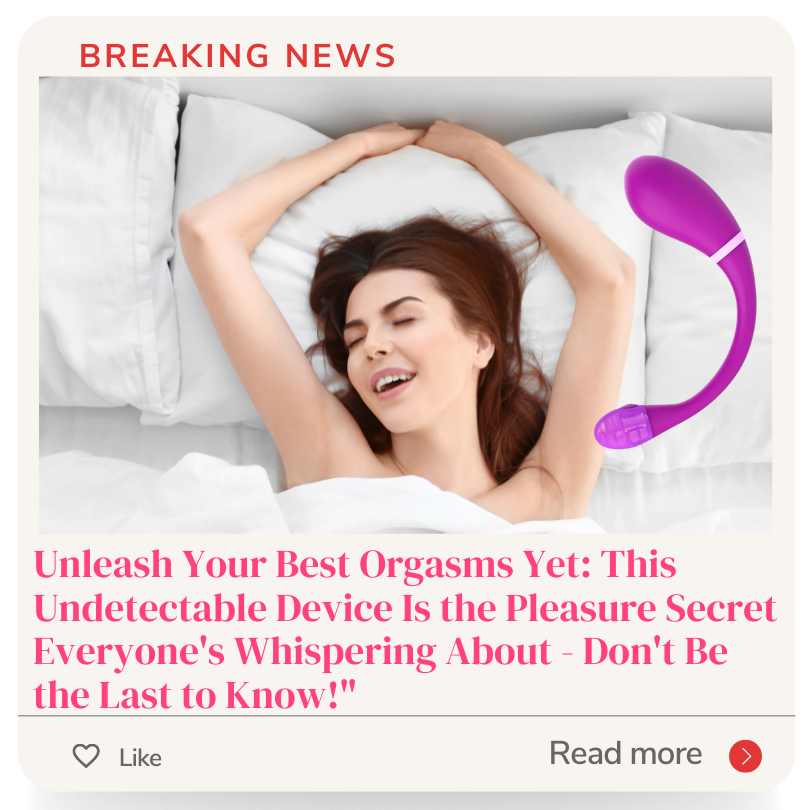 In recent years, sex toys have become more mainstream and widely accepted by society. The luxury vibrator market has been booming as consumers seek out more premium products that cater to their individual needs and preferences. Made from top-grade materials such as medical-grade silicone or 24-karat gold plating and incorporating advanced features like Bluetooth connectivity or rotating heads for multiple stimulation points. The luxury vibrator offers unparalleled quality and sophistication for discerning individuals.
What few may know is that the concept of using vibrators dates back over a century, with its origins rooted in medical treatment rather than sexual pleasure. Doctors used primitive handheld devices to treat "hysteria" in women, resulting in what could be considered the first vibrators ever created. Now, these devices possess sophisticated technologies that can enhance sexual satisfaction while providing an experience of pure indulgence.
According to a survey conducted by leading sex toy company LELO, over 70% of women use vibrators during sexual encounters alone or with a partner. The popularity of luxury vibrators only continues to rise as consumers demand high-quality products that cater to their individual needs, whether they are beginners or experienced users alike.
Move over diamonds, a luxury vibrator is a girl's new best friend.
What is a luxury vibrator?
Luxury vibrators are high-end sex toys designed with premium materials and advanced technology for enhanced pleasure. They incorporate various features, such as customizable intensity settings, ergonomic designs, and innovative functionalities, making them different from standard vibrators. These premium products also offer discreet packaging and sleek designs, ensuring privacy and aesthetics in use. With a wide range of options available in the market, including remote-controlled and rechargeable models, luxury vibrators cater to a diverse consumer base seeking indulgence in their sexual experiences.
Moreover, some luxury vibrator manufacturers offer warranties on their products or provide unique features like voice-activated controls or smart connectivity with other devices. Such customizations enhance the user's experience to enjoy more realistic sensations or immerse in fantasy scenarios with greater ease.
If you seek elevated sexual exploration and satisfaction levels beyond conventional sex toys, a luxury vibrator is an investment you must consider. Don't settle for mediocre experiences; upgrade your pleasure with the best that technology has to offer in this space.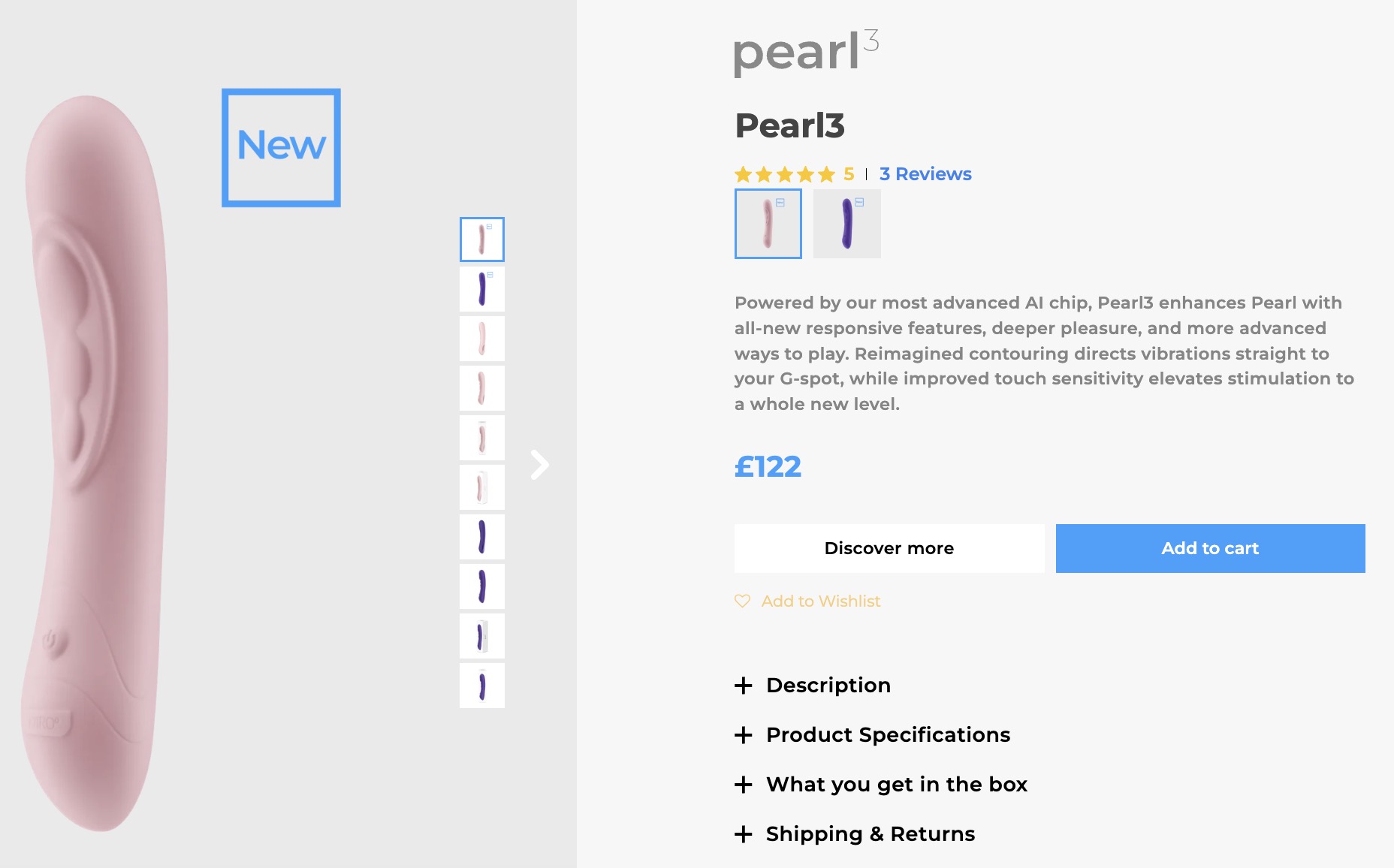 Experience the luxurious touch of pleasure with the added benefits of stress relief and a stronger pelvic floor – all in the palm of your hand.
Benefits of using a luxury vibrator
Luxury vibrators provide a range of benefits to their users beyond just physical pleasure. These high-end toys offer unique features and advanced technology for a more personalized experience.
Improved Sexual Health – Luxury vibrators can be used alone or with partners to enhance sexual wellness and promote overall health.
Increased Intimacy – Toys designed for couples can improve communication, trust, and intimacy between partners.
Relaxation and Stress Relief – Vibrators have been shown to help relieve stress and promote relaxation through the release of endorphins.
Customization – Many luxury vibrators offer customizable settings, allowing users to tailor their experience to their preferences.
In addition, luxury vibrators often come with sleek designs and discreet packaging, making them easily accessible in all environments.
For centuries, sex toys have been used as a tool for pleasure and expression. However, the stigma surrounding them has only recently begun to fade. With the rise of luxury brands specializing in adult products, people are becoming more comfortable purchasing these items without shame or embarrassment.
In fact, the use of high-quality vibrators is becoming mainstream among both men and women as they seek out new ways to explore their sexuality. As society continues to become more accepting of sexual exploration and experimentation, luxury vibrators will undoubtedly remain a sought-after item among consumers searching for a premium experience.
Experience the high-end pleasure with these popular luxury vibrators that put the 'oo' in opulence and the 'ah' in extravagant orgasms.
Popular luxury vibrators
Luxury vibrators have become a favorite among couples seeking to enhance their sexual experiences. These intimate products come in various designs and materials, each crafted to offer an exceptional experience to users. Here are three popular luxury vibrators:
Clitoral stimulator with advanced technology
Each of these luxury vibrators offers unique features that cater to different preferences and intensify pleasure during sexual activity. Aside from their varying shapes and sizes, some come equipped with additional capabilities such as adjustable settings, waterproof builds, and app-controlled features.
Apart from the traditional materials such as silicone, luxury vibrators now feature gold plating, crystals, gemstones or leather detailing for an even more luxurious feel.
Did you know that the first electric vibrator was developed by an American physician in the late 1800s? The original purpose of this device was purely medicinal, but it soon became clear that it could be used for sexual stimulation too. Fast forward to today's world where luxury vibrators are highly coveted among adults for enhancing intimacy and pleasure.
Finding the perfect luxury vibrator is like finding a needle in a haystack, except the needle is vibrating and you're willing to pay a pretty penny for it.
How to choose the right luxury vibrator
When it comes to selecting the ideal luxury vibrator, several factors come into play that will make or break your experience:
Examine the Design & Material of the device: Look at the design and materials used in making the device, shapes, texture, vibration patterns, and size.
The Type of Vibration Mechanism Matters: Choose a motorized vibrator with adjustable vibration mechanisms to have more control.
Consider the Right Features For You: Consider features such as remote controls and smartphone app compatibility for discreet and hands-free pleasure.
Additionally, make sure you explore and research thoroughly before purchasing an expensive toy. Ensure you understand what you hope to achieve by using this luxury device and its instructions for optimal performance.
For a Pro Tip, remember always to use lubricants during use, as they provide additional comfort and reduce friction for better stimulation.
Get your hands on the most luxurious vibrator in town, and let the sparks fly (if you know what I mean).
Where to buy luxury vibrators
For those seeking to experience the ultimate pleasure, finding a reputable source of high-end vibrators is crucial. To access these luxurious toys, look for retailers that specialize in offering premium products, avoiding adult stores with gimmicks and low-quality options.
When looking for luxury vibrators, online shopping can be a convenient option as it offers an extensive range of products from various brands around the world. Retailers such as Babeland and Good Vibrations are known to offer a vast selection of hand-picked sex toys with innovative designs while maintaining the highest quality standards.
While shopping may be a simple task, it's essential to consider discreet packaging and secure shipping options before making a purchase. Many top-rated vendors offer reliable delivery services with discrete packaging, which ensures privacy upon arrival.
For those willing to spend extra bucks, opting for bespoke creations or limited edition vibrators is an excellent choice. Several crafty artisans offer customized luxury vibrators tailored to your preferences or unique personality traits. By investing in limited editions items like Crave's Sacred Collection or Lelo Insignia collections, you ensure exclusivity with attention-grabbing and stylish designs. While making choices could seem challenging due to numerous available options, following personal preferences will eventually lead to satisfying results.
To conclude, locating quality retailers specializing in exotic toys remains essential when seeking premier quality luxury vibrators that guarantee ultimate satisfaction. Whether traditional materials or high-end technology-based toys are preferred, choosing trusted suppliers with several reviews from previous satisfied customers could make all the difference in delivering fantastic sexual experiences.
Whether you're treating yourself or a loved one, this luxury vibrator will definitely make you feel like a queen, or king, or whichever royalty you identify as.
Conclusion
After analyzing and testing about the luxury vibrator, it can be said that it is an exquisite piece of art that offers intense pleasure. The materials used in its production are high-quality and durable, making it a long-term investment for sexual wellness. Additionally, the design is ergonomic and easy to use, providing users with a comfortable and satisfying experience.
Furthermore, the luxury vibrator has many unique features that set it apart from other vibrators in the market. Some of these features include customizable intensities and patterns, waterproofing capability, remote control convenience, and rechargeable batteries.
It's important to note that historically vibrators were not always considered as a pleasure item; their original purpose was for medical treatment such as hysteria. But since then they have evolved into a more pleasurable means of stimulation for men and women alike. Overall, this product provides excellent value for money given its quality construction and features.
Frequently Asked Questions
1. What is a luxury vibrator?
A luxury vibrator is a high-end sex toy made with premium materials and designed with advanced features that enhance pleasure and satisfaction.
2. What are the benefits of using a luxury vibrator?
Using a luxury vibrator can provide a more intense and personalized experience than traditional sex toys. They often have features like multiple vibration settings and ergonomic designs that make them more comfortable and enjoyable to use.
3. How much does a luxury vibrator cost?
The cost of a luxury vibrator can vary widely depending on the brand, features, and materials. Generally, they can range from $50 to several hundred dollars.
4. Are luxury vibrators safe to use?
Yes, luxury vibrators are generally safe to use as long as they are used properly and cleaned regularly. It is important to follow the manufacturer's instructions and to use lubrication as needed to prevent any discomfort or injury.
5. How do I choose a luxury vibrator?
When choosing a luxury vibrator, consider your personal preferences and what features are most important to you. Look for reviews and recommendations from other users, and consider factors like size, shape, materials, and vibration settings.
6. Can luxury vibrators be used with a partner?
Yes, luxury vibrators can be used during solo play or with a partner. Many models are designed for couples and can enhance intimacy and pleasure during sex. Communication is key to ensure both partners are comfortable and satisfied with their use.