Types of sexual toys
Sex toys have gained immense popularity in recent years due to their ability to enhance sexual pleasure. A vast range of sexual toys is available in the market that can satisfy different preferences.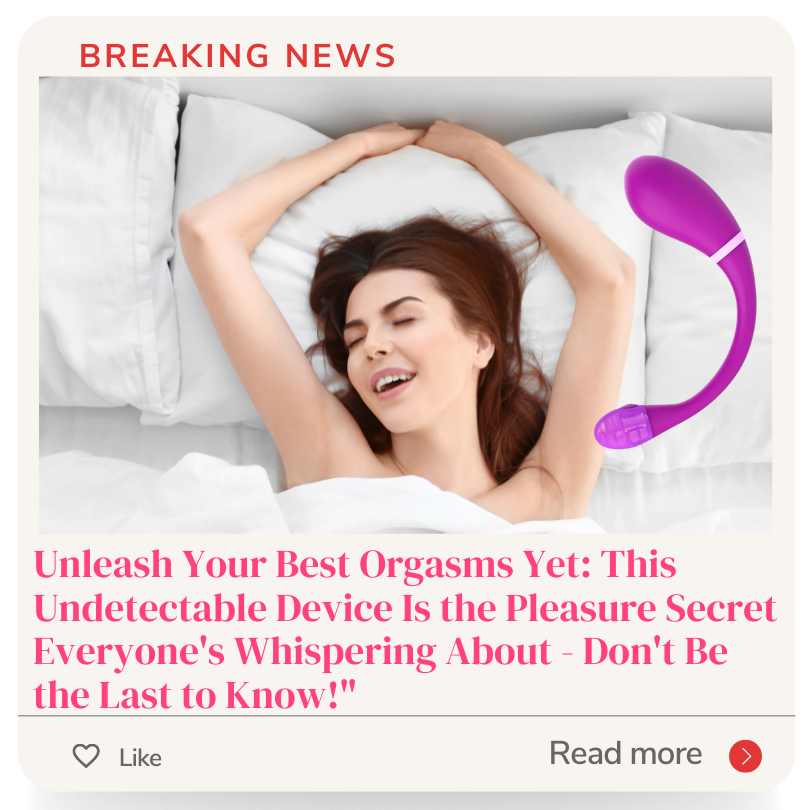 Vibrators: Eletric or battery-operated sex toys designed for external or internal stimulation.
Dildos: Phallic-shaped sex toys made from various materials and used for penetration.
Butt plugs: Toy inserted into the anal cavity to create a feeling of fullness or pressure.
Benwa Balls: Small ball-shaped devices used vaginally for kegel exercises
Cock rings: A ring with a vibrating attachment worn around the base of the penis during sexual intercourse to increase blood flow and prolong erections.
BDSM equipment – Bondage and discipline, dominance, submission, and sadism equipment designed to give sexual satisfaction with a power dynamic appeal.
In addition to these, there are more specific types of sex toys such as nipple clamps, masturbators, and prostate massagers available in the market catering to different desires.
It is noteworthy that using sex toys requires proper hygiene practices and precautions such as cleaning after each use and avoiding sharing toys to prevent infections.
According to a study published by The Journal of Sex Research in 2017, 52% of women in heterosexual relationships had experience using vibrators during sexual activities.
Whether you prefer the buzz or the thrust, understanding the difference between a vibrator and dildo is key to finding your perfect match.
Vibrator vs. Dildo: Understanding the Differences
Vibrators and dildos are two popular sex toys, each with their unique characteristics. Understanding the differences can help in choosing the right one for your needs. Here is a comparison table:
| Vibrators | Dildos |
| --- | --- |
| Electric or battery-powered | No power needed |
| Can have multiple vibration settings | No vibration |
| Often used for clitoral stimulation | Often used for vaginal penetration |
| Shape can vary, including phallic and non-phallic shapes | Often come in phallic shapes |
It is worth noting that some sex toys are designed to combine features of both vibrators and dildos.
When selecting a toy, consider material, size, texture, and additional features such as suction cups or harness compatibility.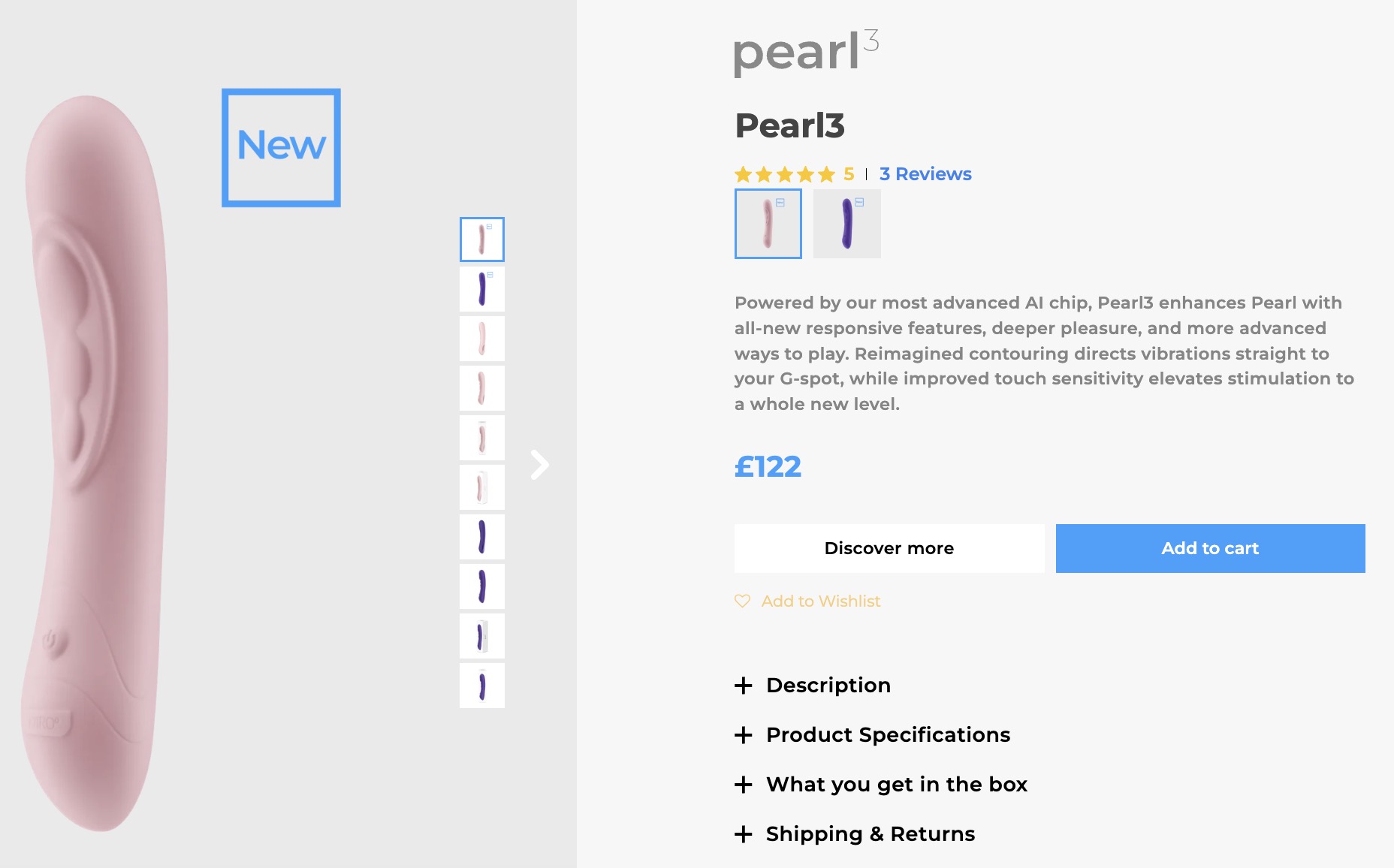 Did you know that the first vibrator was invented in the late 19th century as a medical device for treating female hysteria? (Source: History.com)
Vibrators: Because sometimes you just need a little help from your friends.
The Purpose of Vibrators
Vibrators are designed to provide pleasurable sensations through vibration. They come in a variety of shapes and sizes, with different functions such as clitoral stimulation, internal stimulation or both. The purpose is to enhance sexual experiences, either alone or with a partner, by increasing arousal and intensity. Some vibrators even have multiple settings for different levels of stimulation. Overall, vibrators are an effective tool for exploring one's own sexual desires and adding excitement to intimate encounters.
When it comes to choosing a vibrator, there are many options available on the market. Some are small and discreet while others are larger and more powerful. It is important to consider personal preferences such as the level of intensity desired, the type of stimulation needed and practical considerations like noise level or ease of use. Vibrators can be used in various ways depending on their design; some can be used internally for G-spot stimulation while others are designed specifically for clitoral pleasure.
It's worth noting that despite their widespread use today, vibrators have been around for hundreds of years. In fact, the first vibrator was invented in the 19th century as a medical device for treating "female hysteria". Over time, as taboos surrounding sexuality began to lift, these devices became more widely available for personal use and were no longer solely associated with medical treatment. Today there are countless options available catering to all tastes- from traditional dildo designs, see these ones here: https://www.simplipleasure.com/collections/dildos -to highly sophisticated tools equipped with advanced features such as remote control or app connectivity!
The purpose of dildos: Bringing meaning to the phrase 'fake it till you make it'.
The Purpose of Dildos
Dildos are sexual devices primarily used for vaginal or anal penetration. They come in various shapes, sizes, and materials and can intensify sexual pleasure. Their purpose goes beyond just physical stimulation as they can also be used to explore fantasies, improve confidence during sex or solo play, and help individuals understand their preferences. Unlike vibrators, they do not vibrate but offer a more consistent feel with their smooth surfaces.
Additionally, dildos provide a hands-on experience that can significantly increase intimacy between partners. Made of silicone or other body-safe materials, some dildos can also be used for temperature play by being heated or cooled before use. Using lubricant is highly recommended to enhance the experience.
Pro Tip: Clean your dildo thoroughly before and after each use to avoid infections and ensure longevity.
From realistic to alienistic, the world of sex toys has something for everyone.
The Different Designs of Vibrators and Dildos
When it comes to adult toys, the wide range of options can be overwhelming. Each toy has various designs and serves a specific purpose. Vibrators and dildos, for instance, are two popular choices. Here are the different designs of vibrators and dildos.
The Different Designs of Vibrators and Dildos
| Design | Vibrator | Dildo |
| --- | --- | --- |
| Shape | Phallic or Non-Phallic | Phallic |
| Size | Small to Large | Small to Extra-Large |
| Material | Silicone, Rubber, Plastic, Glass or Metal | Silicone, Rubber or Glass |
| Features | Vibration frequencies and patterns; Clitoral stimulation; G-Spot stimulation; Remote control; Waterproof capabilities. | Realistic veins and texture; Suction cup base for hands-free usage |
While both vibrators and dildos offer sexual pleasure, each toy offers its unique advantage. For example, vibrators have various vibration patterns that come in handy when trying to reach an orgasm quickly. On the other hand, dildos come in a variety of textures that mimic the feeling of penetration with a partner.
If you're unsure which one is right for you, here are some suggestions to consider:
Determine your preferences first before making any purchase.
Research different types online before buying anything.
Start with smaller sizes and non-vibrating options if you're new to adult toys.
Consider purchasing from trusted brands that offer quality products.
By following these suggestions, choosing between a vibrator or dildo (or both!) will become more comfortable than ever before.
Choosing between a vibrator and a dildo is like choosing between a Ferrari and a Porsche – it all depends on whether you want speed or precision.
Which One to Choose?
To make a choice between a vibrator or dildo, one needs to consider their personal preferences and needs. A vibrator provides added stimulation through its vibrating mechanism, while a dildo is more lifelike in shape and texture. Both types come in various sizes and materials, which is important to consider for comfort and safety.
| Features | Vibrator | Dildo |
| --- | --- | --- |
| Stimulation | Vibrations through various levels of intensity | Realistic shape and texture for added sensation |
| Size | Small and discreet to large and powerful | Various sizes and shapes to choose from |
| Material | Silicone, rubber, and plastic | Glass, metal, silicone, rubber, and plastic |
| Purpose | Sexual pleasure and stimulation for individuals or couples | Sexual pleasure and stimulation for individuals |
It is essential to note that one should always prioritize personal preferences and comfort when making a choice. It's also important to consider factors such as noise level, power source, and ease of use when selecting a sex toy.
A popular fact about sex toys is that the first vibrator was designed and used by physicians in the 19th century to treat women with a condition known as "hysteria." (Source: Smithsonian Magazine)
Size matters, but let's not forget about shape, texture, and vibration strength when selecting the perfect sex toy for our needs.
Factors to Consider When Choosing a Vibrator or Dildo
When selecting a suitable sex toy, it is essential to consider important aspects that can enhance your sexual experience and overall satisfaction. Below are some crucial factors that you should look into before making a purchase.
Type: Decide whether you want a vibrator or a dildo according to your preferences.
Material: Ensure the material used for the toy is safe, non-porous and body-friendly.
Size: The size of the toy matters depending on how experienced you are with sex toys. Pick one that suits your comfort level.
Features: Vibrators come with various features such as different vibration modes, shapes, sizes and speeds. Select one based on your personal preference.
Noise level: Consider if the toy's noise level will be audible in a shared living space and pick one accordingly.
Budget: Determine what amount you're willing to spend beforehand to avoid overspending or buying an unsuitable product.
When choosing between a vibrator or dildo, it helps to know their differences. Vibrators feature motors that provide different sensations while dildos don't have any vibrating functions but offer more flexibility in terms of insertion angles.
It's vital to keep in mind that everyone has unique sexual preferences; thus, there is no perfect sex toy for everyone. Experimentation is key when determining which tool works best for you.
To take care of your toy properly, store them separately from other materials and ensure they are clean after every use. Invest in quality lubricants to enhance your pleasure experience.
Using these factors alongside personal preference can guide you through picking out an ideal vibrator or dildo that can assist in boosting orgasms and spicing up your sex life. Don't settle for just any brand when it comes to your pleasure tools – go with the popular ones and feel the buzz of satisfaction.
Popular Brands for Vibrators and Dildos
There are many renowned brands that offer a variety of vibrators and dildos to choose from. These brands provide high-quality products that cater to the diverse needs of their customers.
A table showcasing popular vibrator and dildo brands is as follows:
| Brand Name | Features | Price Range |
| --- | --- | --- |
| Lelo | Rechargeable, waterproof, multiple vibration settings | $80-$300 |
| We-Vibe | Couples-friendly, wireless remote control, app-enabled | $60-$200 |
| Doc Johnson | Dual-density silicone, suction cup base, textured details | $20-$100 |
| Womanizer | Air-pulse technology for clitoral stimulation, various intensity levels | $90-$250 |
Each brand focuses on unique features for their products to stand out and appeal to different preferences. While Lelo offers rechargeable and waterproof options with multiple vibration settings, We-Vibe focuses on enhancing couples' sexual experiences with wireless remote control and app-enabled toys. Doc Johnson offers dual-density silicone with suction cup bases for versatile play, whereas Womanizer caters specifically to clitoral stimulation through air-pulse technology.
Other popular brands include Tenga, Fun Factory, Satisfyer and more.
Interestingly enough, vibrators were originally created as medical devices in the late 19th century by doctors treating "hysteria" in women. It wasn't until later that they became widely recognized as a sexual aid and are now a billion-dollar industry catering to all genders and sexual preferences.
Why have a significant other when you can have a significant vibrator?
How to Use a Vibrator or Dildo
Using intimate products is a personal choice and can enhance one's sexual experience. If you are looking to experiment with a vibrator or dildo, here's what you need to know.
Here's a 6-step guide to using a vibrator or dildo:
Choose the right product that best suits your preferences and needs.
Make sure to clean the product before and after use.
Use a water-based lubricant to ease insertion and avoid any discomfort.
Start slowly and build up the intensity as you become more comfortable.
Experiment with different positions and angles to find what works best for you.
After use, clean the product again and store it in a cool, dry place.
Although there are no specific rules, some people may find it beneficial to try other forms of stimulation alongside a vibrator or dildo. It is essential to prioritize pleasure and focus on self-exploration without any preconceptions.
According to a study by Good Vibrations, a sex-positive adult retailer in San Francisco, 68% of women reported that using a vibrator increased their likelihood of having an orgasm.
Here's a tip for using your vibrator: make sure the batteries are fully charged before you embark on your pleasure journey.
Tips for Using a Vibrator
Using a Vibrator Effectively: Techniques for Optimum Pleasure
One of the common concerns that many people have is how to effectively use their vibrators or dildos. At times, it may be challenging to make most out of your tool. However, here are some tips you can follow:
Before using the toy, ensure it is clean and sterilized. Cleanse it with soap and warm water while making sure not to damage its sensitive parts.
Since every sex toy comes with a manual guide, read it carefully before starting. See how the vibration patterns are arranged and determine speeds that work best for you.
Add some lubricant to reduce friction and increase sensations during penetration. A good amount of lube ensures enough moisture required for easy insertion.
Although there are many ways to enjoy your vibrator or dildo experience, some activities may differ in intensity or purpose.
A vital aspect worth noting is that different vibrators cater to varied styles of sensation. It's why exploring various options is crucial for finding which toy satisfies your desires best.
Speaking with a sexually experienced friend, I learned even more than these simple tips could offer. She shared her story of using her first vibrator as an anxious young woman and described how much pleasure she felt once she discovered the right techniques through independent exploration.
Get a grip – but not too tight – and let the dildo do the rest of the work for you.
Tips for Using a Dildo
For those seeking pleasure, there are a variety of methods to explore internally. Here are some techniques to consider for internal exploration:
Find the right size and shape that suits your preferences.
Lubrication is key. Always begin with a generous amount on both the toy and yourself.
Tension relief from other areas of your body can help relax you and make insertion easier. This includes massages or deep breathing exercises.
Revolutionize basic positions by adjusting angles or incorporating external stimulus like clitoral stimulation.
Clean the dildo prior to and after use, wash with soap and water and opt for condoms to reduce bacterial risks.
When selecting a particular toy, don't be afraid to try different sizes or shapes. Different lengths and widths will suit differerent people differently.
It is important to remember that hygiene protocols should be taken into consideration when undertaking these activities. Cleaning dildoes before and after usage reduce bacterial infestation in intimate areas.
Historically, dildoes have been used since certain ancient civilizations, the Chinese used dildos made out of bronze or jade for protection against sexually transmitted diseases while ancient Egyptians employed dildos made out of wood.
Pro tip for maintaining your vibrator or dildo: Don't let it become a breeding ground for bacteria, unless you're into that kind of thing.
Maintaining Your Vibrator or Dildo
Maintaining Your Pleasure Device
To keep your pleasure device in pristine condition, regular cleaning is essential. Thoroughly clean the device with warm, soapy water before and after each use. Avoid using harsh chemicals that may damage the material, such as bleach or alcohol.
Additionally, it is important to store your device properly. Keep it in a dry, cool place away from direct sunlight and extreme temperatures. Some devices may come with a storage bag or box, which should be used for optimal protection.
For maximum pleasure and longevity, consider using a water-based lubricant. Oil-based lubricants can degrade certain materials. After use, remove any excess lubricant with a soft cloth or tissue.
By following these simple suggestions, you can ensure that your pleasure device remains in top condition for many satisfying encounters to come.
Remember to give your vibrator or dildo a good clean after use, because nobody wants a side of bacteria with their pleasure.
Cleaning Your Vibrator or Dildo After Use
After using your personal pleasure device, it's necessary to ensure it remains hygienic and functional. Follow these steps to adequately sanitize and store your vibrator or dildo until next use:
Remove batteries and be sure the device is not plugged into an electrical outlet.
Use warm, soapy water and a soft cloth to clean the surface of the toy.
Rinse the toy with warm water and dry with a lint-free cloth.
If possible, disinfect the toy by using either a sex toy cleaning spray or soaking in isopropyl alcohol for 5-10 minutes.
Rinse the toy thoroughly with warm water and dry completely.
Store it in a cool, dry place away from direct sunlight and other sexual devices.
It's important to note that porous materials such as jelly rubber can absorb bacteria that soap and water alone cannot remove, requiring more thorough cleaning efforts before use again.
As you become acquainted with your vibrator or dildo care routine, remember that proper cleaning methods are essential for keeping both your toy and body free from harmful bacteria buildup over time.
Interesting fact: The first electric vibrator was invented in 1880 as a medical device intended for treating female hysteria.
Because no one wants to accidentally grab their hairbrush instead of their vibrator, proper storage is key.
Proper Storage for Your Vibrator or Dildo
When it comes to maintaining intimacy devices like vibrators or dildos, it's important to consider proper storage. Safekeeping not only ensures longevity but also cleanliness.
After use, always clean your device with unscented soap and water. Be sure to dry it thoroughly before storing.
Choose a storage place that is clean, dry and away from direct sunlight and heat sources.
Avoid plastic bags as they can trap moisture and encourage bacterial growth. Opt for a breathable bag or cloth cover instead.
Do not store your vibrator or dildo with other sex accessories as they may damage each other or cause wear and tear.
It's also important to note that some materials require specific care instructions. For example, silicone products should not be stored near other silicone products as they may bond together over time.
Did you know? In the late 1800s, doctors used vibrators as medical devices to treat "hysteria" in women. It wasn't until the mid-1900s that vibrators became more commonly used for sexual pleasure purposes.
Frequently Asked Questions
Q: What is the difference between a vibrator and a dildo?
A: A vibrator is an electronic sex toy that vibrates or pulsates, while a dildo is a phallic-shaped toy used for penetration. Vibrators are designed for external or internal stimulation, while dildos are strictly for penetration.
Q: How do I choose the right vibrator or dildo for me?
A: It depends on your personal preferences and needs. Consider factors such as size, material, shape, and vibration intensity. It's also important to choose a reputable brand and make sure the toy is made from body-safe materials.
Q: Can I use a vibrator or dildo with a partner?
A: Yes, many vibrators and dildos can be used with a partner to enhance sexual pleasure. Just make sure to communicate with your partner about what feels good and what doesn't, and always use plenty of lubrication.
Q: How do I clean and maintain my vibrator or dildo?
A: It's important to clean your toy after each use with a mild soap and warm water. You can also use a sex toy cleaner for a more thorough cleaning. Make sure to store your toy in a cool, dry place away from direct sunlight.
Q: Is it safe to use a vibrator or dildo while pregnant?
A: It's generally safe to use a vibrator or dildo during pregnancy, but it's always best to consult with your doctor or midwife first. They can advise you on any specific concerns or precautions you may need to take.
Q: How do I use a vibrator or dildo for maximum pleasure?
A: Experiment with different speeds, patterns, and angles to find what feels best for you. Make sure to use plenty of lubrication, and take your time to explore your body and what feels good. Communication with your partner, if applicable, can also enhance your pleasure.