Introduction to the We-Vibe Sync
The We-Vibe Sync is the ultimate pleasure gadget! Its smooth design fits comfortably, plus its advanced tech offers couples a way to explore and reach new levels of bliss. It has several features that make it special, such as the adjustable design for a custom fit and the app-controlled motors.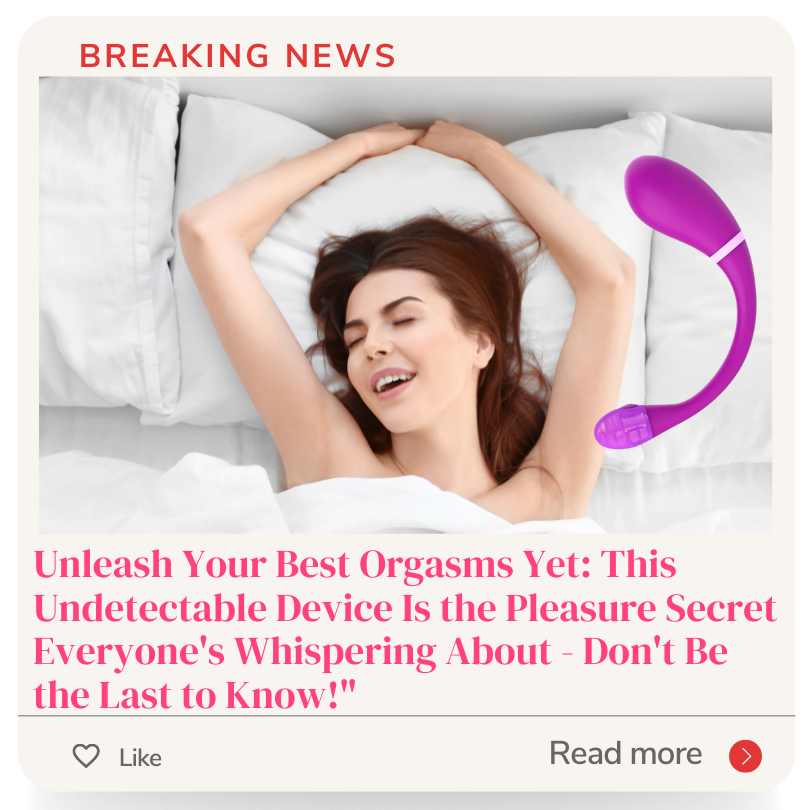 Discover the revolutionary dual stimulation feature that stimulates both the clitoris and G-spot, creating intense orgasms. The powerful motors are quiet, allowing couples to indulge without any disturbances.
Pro Tip: Play around with different vibration patterns and intensity to find what brings you and your partner the most satisfaction. Communication is key – talk openly about desires and what you like.
Experience synchronized satisfaction with the We-Vibe Sync!
Features of the We-Vibe Sync
The We-Vibe Sync is a revolutionary product that offers an array of incredible features! This article will explore these features, so you can get a full overview of what the We-Vibe Sync has to offer.
Customizable Fit: Easily adjust the We-Vibe Sync to your body shape. Its flexible design ensures maximum comfort and pleasure.
Dual Stimulation: Dual motors provide intense G-spot and clitoral stimulation – experience mind-blowing orgasms like never before.
Wireless Remote Control: Take control of your pleasure with the wireless remote control. Change vibration patterns and intensity levels with ease.
Waterproof Design: Spice things up in the bedroom or indulge in some sensual fun in the shower. The waterproof design allows for endless possibilities.
App-Enabled: Connect to the We-Connect app and unlock exciting features. Create custom vibration patterns and control your toy from anywhere!
Long-Lasting Battery: Rechargeable battery provides up to 90 minutes of uninterrupted pleasure. Say goodbye to changing batteries!
Plus, the We-Vibe Sync is made from safe and hypoallergenic materials. Enjoy pleasurable experiences and peace of mind! Upgrade your intimate moments and take control of your pleasure today. The We-Vibe Sync: Synchronize pleasure with a handy, flexible little friend.
Benefits of using the We-Vibe Sync
The We-Vibe Sync is designed to elevate intimate experiences for couples. It offers unparalleled versatility with its adjustable design, dual-stimulation capabilities and wireless remote control or app. Plus, its durable battery ensures long-lasting pleasure. And it's discreet enough to be worn under clothing for discrete pleasure anytime.
Explore the Sync's features to find which settings work best for you. Open communication with your partner about desires and preferences is key. And try new locations together for an added thrill.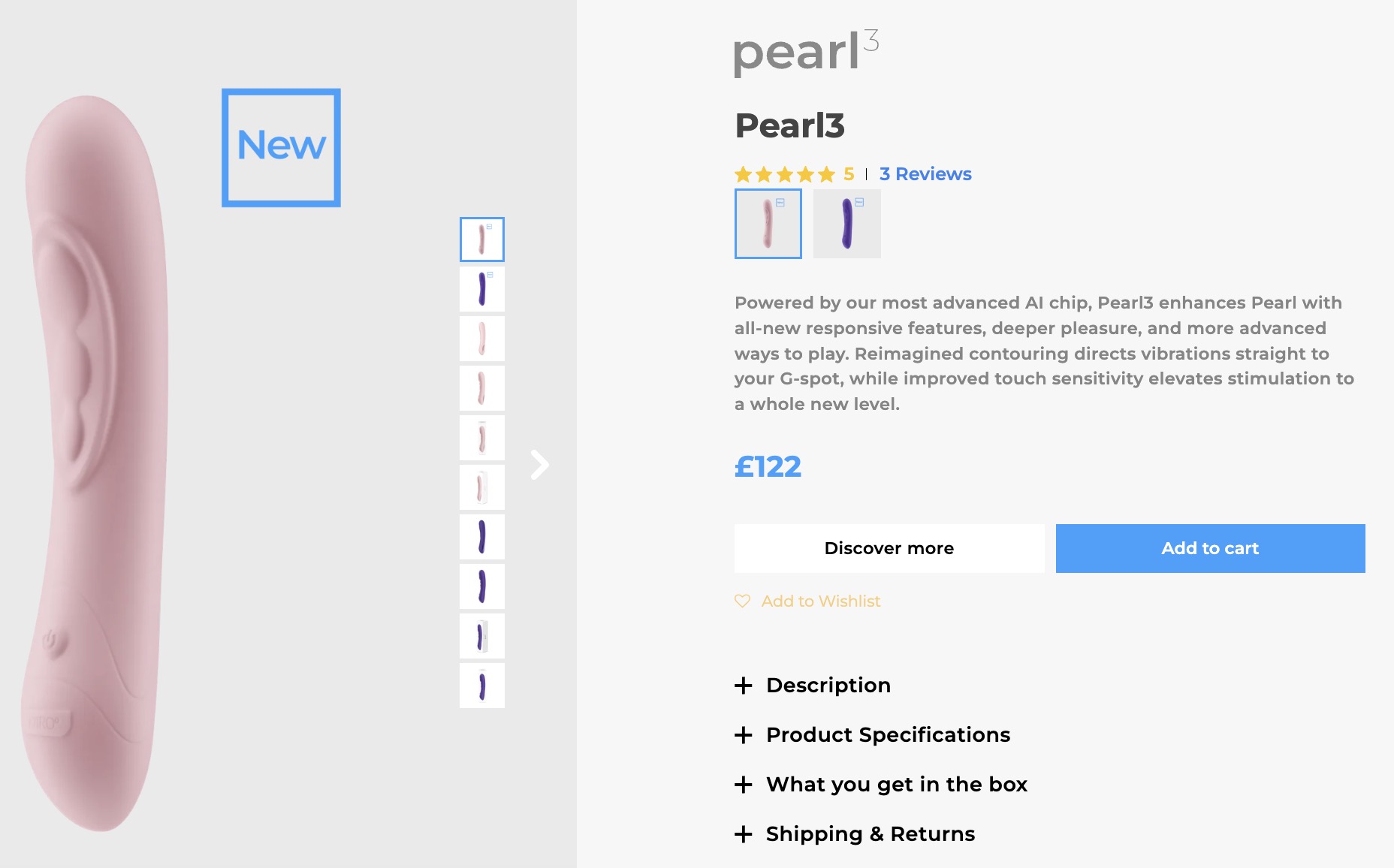 By embracing the unique features of the We-Vibe Sync, you can unlock unparalleled pleasure and create unforgettable moments of intimacy. Get ready to sync 'n' pleasure, and master your own symphony of satisfaction.
How to use the We-Vibe Sync
Unbox and Charge: Get the We-Vibe Sync out of the box and charge it before use.
Fit and Place: Fit one end of the Sync inside the vagina and the other on the clitoris. Adjust for a comfortable fit.
Connect and Control: Download the We-Connect app to your smartphone or tablet. Use Bluetooth to connect and explore the different vibration patterns and intensity levels.
Communication is key! Talk to your partner about your preferences and experiment with settings, angles, and positions. Enjoy a range of exciting features – boosting connection and increasing satisfaction. With the We-Vibe Sync's user-friendly design, you can max out pleasure and enhance your bond. Go ahead, because life is too short for boring vibrations!
Different vibration modes in the We-Vibe Sync
Experience a unique pleasure with the We-Vibe Sync. Enjoy a range of sensual vibrations, customizable control with the app, and synced pleasure with your partner. It's quiet and ergonomically designed with body-safe silicone material. Don't miss out on this revolutionary device! For optimal pleasure, keep it clean and hide it before your nosy mother-in-law visits. Let your orgasms be orgastic with the We-Vibe Sync!
Cleaning and maintenance of the We-Vibe Sync
For maximum performance and a long life, you need to clean and maintain your We-Vibe Sync! Here are the steps to do it right:
Turn off and disconnect from any power source before cleaning.
Carefully remove the silicone portion of the device from its adjustable hinge.
Wash with warm water and mild soap. Avoid using harsh chemicals or abrasives.
Use a specialized toy cleaner if desired. Follow the manufacturer's instructions.
Rinse with warm water after cleaning.
Allow to air dry before reattaching to the adjustable hinge.
Remember, the We-Vibe Sync is not waterproof, so don't submerge it in water or expose it to moisture.
Here are some tips for maintaining your We-Vibe Sync:
Store in a clean, dry place when not in use.
Avoid exposing to extreme temperatures.
Use water-based lubricants only.
Regularly check for signs of wear or damage.
Follow these steps and suggestions to keep your We-Vibe Sync hygienic, safe, and full of pleasurable experiences! Sync up and let the pleasure do the talking!
Frequently asked questions about the We-Vibe Sync
The We-Vibe Sync – revolutionary, generating questions! Here we answer some of the common queries:
Is it safe?
How long does the battery last?
Can it be controlled remotely?
What makes it different?
It's got an ergonomic design for optimal comfort. High-quality materials make it body-safe and easy to clean. Plus, multiple vibration modes for custom pleasure.
Thousands of satisfied customers are embracing this device. Don't miss out on a five-star orgasm! Try the We-Vibe Sync today!
Comparison between the We-Vibe Sync and other similar products
The We-Vibe Sync has many great features. Take a look at this table to compare it to its competitors.
| Feature | We-Vibe Sync | Competitor A | Competitor B |
| --- | --- | --- | --- |
| Design | Ergonomic and adjustable | Bulky and rigid | Compact |
| Connectivity | Bluetooth and app-controlled | Remote control | Remote control |
| Modes | Multiple vibration patterns | Limited options | Multiple modes |
| Partner Use | Designed for couples | Solo use only | Solo use only |
Plus, the We-Vibe Sync is special due to its dual-stimulation design. This feature lets you experience both clitoral and G-spot stimulation at the same time. Its app-controlled function makes it even more convenient.
One happy customer shared their story about using the We-Vibe Sync. They said it helped them stay close even when apart. This proves that a little bit of sync and pleasure can make a relationship sizzle!
Customer reviews and testimonials of the We-Vibe Sync
The We-Vibe Sync has earned positive reviews and glowing testimonials from customers. Here are three reasons why:
Customers love the Sync's fit and staying power during use, resulting in a pleasurable experience.
They appreciate the adjustable settings for custom-tailored pleasure.
The wireless remote control adds convenience and excitement to intimate moments.
This product stands out due to its high-quality materials and design with user comfort in mind. Plus, it was awarded "Product of the Year" at the 2018 XBIZ Awards. If you're looking for the We-Vibe Sync, just remember: it's about location and batteries.
Where to buy the We-Vibe Sync and pricing information.
The We-Vibe Sync is a must-have for couples! Here's a table of prices to help you find the best deal:
| Retailer | Price |
| --- | --- |
| Official We-Vibe Website | $199.99 |
| Amazon | $159.99 |
| Lovehoney | $179.99 |
| Adam & Eve | $169.99 |
It's also available at select adult stores and online marketplaces.
This innovative device is designed to be worn during intercourse, for hands-free stimulation of both partners.
The We-Vibe Sync is an upgraded version of the original We-Vibe couple's vibrator. It was developed based on customer feedback and has enhanced features and customizable settings.
For quality and discretion, remember to purchase your We-Vibe Sync from a trusted retailer!