Introduction to vibrator alternatives
There are various options available for individuals looking for vibrator alternatives. These include manual stimulation, pressure-based devices and electro-stimulating devices. Users should consider personal preferences, health, cost-effectiveness and safety when selecting an alternative.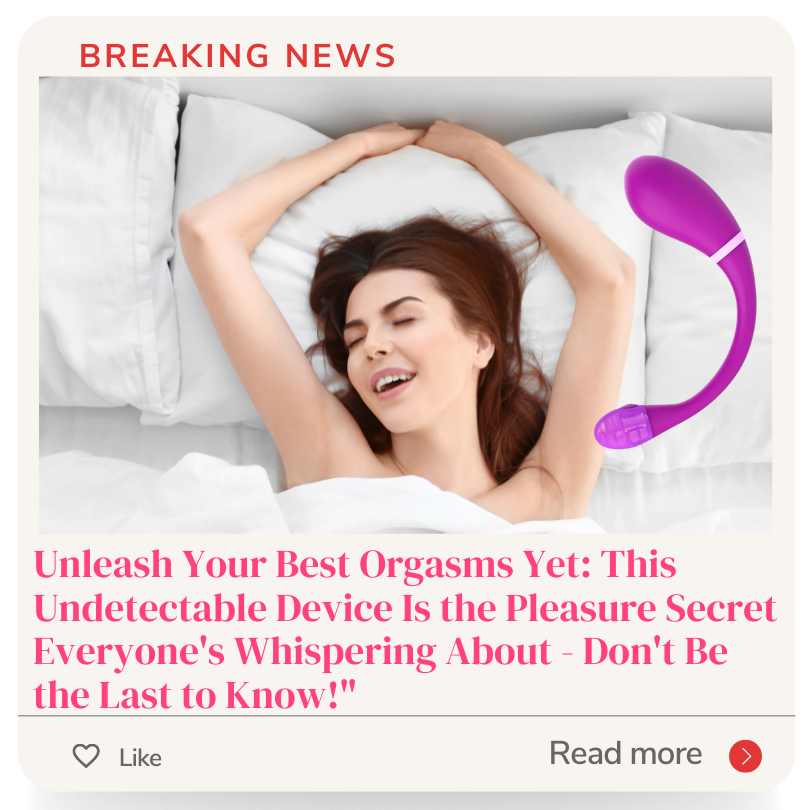 One effective option is manual stimulation with hands or fingers. This method can provide more control and intimacy than traditional vibrators while also increasing sensitivity and creating stronger orgasms. Another option to consider is using a pressure-based device such as the Womanizer or the Satisfyer which offer suction instead of vibration. These devices use air pressure waves to simulate oral sex without physical contact.
Another vibrator alternative is electro-stimulating devices which use mild electrical currents to stimulate nerve endings in the genitals for a more intense experience.
A helpful pro tip is to research different alternatives and read reviews before purchasing any device or product to ensure that it aligns with personal needs and comfort levels.
Who needs a vibrating toy when you've got a whole fruit basket at your disposal?
Natural alternatives to vibrators
For those seeking an alternative to vibrators, here is a list of natural options worth considering:
Water: A simple, low-cost method is using water from the shower or bathtub to stimulate the clitoris.
Pressure: Experiment with manual pressure or using pillows and other objects for stimulation.
Breathwork: Deep breathing exercises can enhance sexual pleasure and intimacy without external aids.
Fingers: Use your own fingers or a partner's to explore erogenous zones.
Tantric techniques: Tantric practices such as meditation and mindfulness can lead to heightened sexual experiences.
Visualization: Imagining erotic scenes during solo play or partnered activities can enhance arousal naturally.
While these natural alternatives do not provide the same intensity as vibrators, they offer unique benefits and increase sensory awareness in the body. You may find that trying various techniques together can enhance sensations even more. To maximize pleasure, it's essential to communicate with partners and be open about desires. Remember that everyone's preferences are different, so experiment and have fun finding what works best for you. Who needs a fancy vibrator when you have a whole house filled with potential pleasure objects?
Household items as vibrator alternatives
Engaging in self-pleasure is healthy and natural, which involves the use of certain intimate objects. While some may prefer vibrators, there are several household items that can be used as vibrator alternatives. Here are some ideas: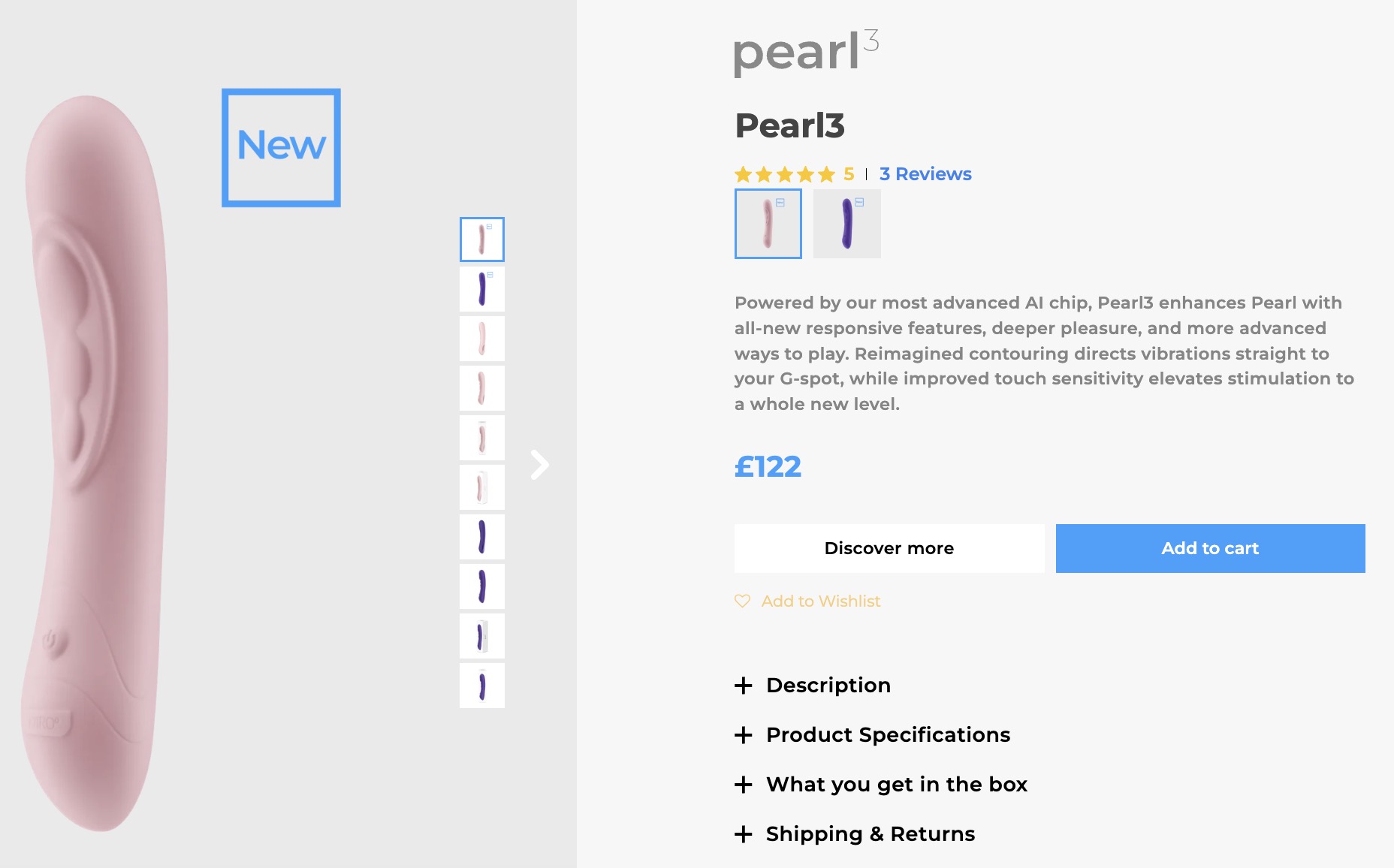 Electric toothbrushes: The vibrating head of an electric toothbrush can be used as a clitoral stimulator.
Showerheads: The water pressure from showerheads can create intense sensations when directed towards erogenous zones.
Pillows: Placing a pillow between the legs and grinding against it can feel pleasurable.
Phones: Many phones have vibration settings that can be used creatively during masturbation.
It's important to note that these alternatives are not intended to replace traditional sex toys. Additionally, using household items as vibrator alternatives may come with risks such as injury or infection if proper precautions like cleaning and sanitizing are not taken.
It's worth mentioning, however, that improvising with household items is nothing new. A 2010 study by Indiana University found that nearly half of women have incorporated some form of improvised item into their sexual activities.
Sources:
Herbenick D, Reece M, Schick V et al. Women's experiences with genital touching, sexual pleasure, and orgasm: results from a U.S. probability sample of women ages 18 to 94. J Sex Marital Ther. 2010;36(1):49-72. doi:10.1080/00926230903554211
Who needs a vibrator when you have a trusty electric toothbrush? Just make sure you switch out the head before you invite your dentist over for a nightcap.
Sex toys as vibrator alternatives
Certain erotic gadgets can be used in lieu of vibrators to enhance sexual pleasure. These toys act as effective alternatives to traditional vibrators, providing a unique experience. They work by stimulating sensitive areas and aiding in orgasmic relief. With a wide variety of options on the market, from clitoral suction devices to remotely-controlled self-pleasuring machines, finding the perfect toy for one's desires has never been easier. Expanding one's horizons with exotic sex toys is beneficial for exploring more intense and fulfilling sexual experiences.
Fun fact: According to Forbes, the global sex toy industry is expected to reach $52 billion by 2026.
Who needs a store-bought vibrator when you have a DIY arsenal of electric toothbrushes, shower heads, and vegetables?
DIY vibrator alternatives
Exploring alternative options to mainstream vibrators can increase sexual pleasure and provide new sensations. Consider these DIY alternatives using household items:
Electric toothbrush, a versatile device with variable vibration settings.
Showerhead, offering different water pressures for stimulation.
Pillow or stuffed animal, provides pressure and friction for clitoral stimulation.
Additionally, using natural lubricants like coconut oil or homemade solutions such as aloe vera gel can enhance comfort and heighten pleasure. Users may also experiment with temperature variations by incorporating ice or warm towels.
Pro Tip: Always ensure safe usage of any object to avoid injury or irritation.
Who needs a vibrator when you have a partner who can buzz with excitement?
Partner play as vibrator alternatives
Partner Play as a Tremor Alternative
Couples who prefer partner play over solo play can enjoy many benefits. Here are six ways to spice up your sex life without the need for a vibrator.
Sensual Massages: Start with a full-body massage using silky oils and scented candles. Engage in slow, intimate touch along nerve endings and erogenous zones.
Sexy Talk: Indulge in fantasies, dirty talk, or roleplay to set the mood. Experiment with new words or phrases that excite both partners.
Blindfolds: Enhance your sensations by restricting what you can see and allowing your other senses to become heightened. Blindfolds offer anticipation and build-up before any physical touch takes place.
Sensory Play: Explore different sensations such as temperature variation, textures, tastes, sound, or smell. Ice cubes, feathers, velvet fabrics, body paint etcetera can all be used.
Prostate Play: Men can explore new realms of pleasure by focusing on the prostate gland. Arousal from prostate stimulation is known to bring orgasmic pleasure.
Prolonged Foreplay: Set the mood with an extended foreplay session of at least 30 minutes before penetration occurs. Intimacy can increase during the buildup.
Couples who try these techniques may feel more connected and experience deeper levels of intimacy.
Did you know? Studies have shown that sexual activity could help reduce coronary heart disease through increasing blood flow and promoting artery health (Mayo Clinic).
Remember, the right vibrator alternative is all about personal preference, just like choosing a pizza topping – there's no wrong choice, unless you're into anchovies.
Conclusion: Finding the right vibrator alternative for you
When it comes to finding a suitable alternative to vibrators, various factors need consideration. Identifying your preferences and expectations on intensity level, stimulation type, material, and price range can inform your choice.
One option could be air pressure stimulators that use suction instead of vibration for clitoral stimulation. Another solution is using kegel balls or ben wa balls to work on pelvic floor muscles while enhancing sexual experience. Additionally, massage wands with detachable heads can offer versatile uses with distinct intensities for external and internal erogenous zones.
Frequently Asked Questions
1. What are some vibrator alternatives?
With a range of different sex toys and products available on the market, there are several vibrator alternatives to choose from. Some popular options include bullet vibrators, wand massagers, clitoral suction toys, and G-spot stimulators.
2. Are vibrator alternatives effective?
Yes, vibrator alternatives can be just as effective as traditional vibrators for achieving sexual pleasure. Many people also find that alternative toys provide a different type of stimulation than traditional vibrators, which can enhance their experience even further.
3. How do I know which vibrator alternative to choose?
Choosing the right vibrator alternative can depend on a variety of factors, such as your personal preferences, the type of stimulation you enjoy, and any medical conditions or sensitivities you may have. It's always a good idea to do research on different options and read reviews from other users before making a purchase.
4. What if I've never tried a vibrator alternative before?
If you're new to using sex toys, it's best to start with something small and simple, such as a bullet vibrator or finger vibrator. These toys are easy to use and can help you learn what type of stimulation you enjoy most.
5. Are there any safety concerns with vibrator alternatives?
As with any sex toy, it's important to use vibrator alternatives safely and follow the manufacturer's instructions. Be sure to clean your toy thoroughly before and after use, and use a water-based lubricant to prevent discomfort or injury.
6. Can vibrator alternatives be used with a partner?
Many vibrator alternatives are designed for solo use, but there are also options that can be used with a partner. For example, a vibrating cock ring or finger vibrator can provide added stimulation during sex. Communication is key when using sex toys with a partner, so be sure to discuss what you're comfortable with and how you want to incorporate the toy into your play.