What is a Rumbly Vibrator?
A rumbly vibrator is a sex toy that produces deep, penetrating vibrations, as opposed to high-pitched buzzing sensations. This type of vibrator typically uses a motor with lower frequency oscillations, resulting in a more intense and satisfying experience for the user. Rumbly vibrators are favored by many because of their ability to stimulate internal erogenous zones, including the G-spot and prostate.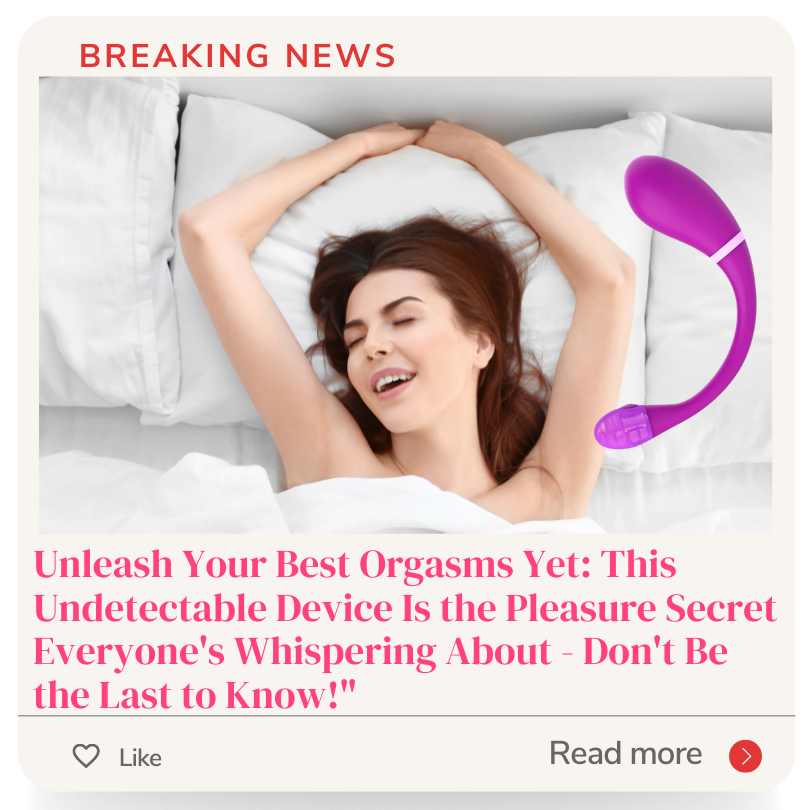 These vibrators come in a variety of shapes and sizes, including bullet vibes, wand-style massagers, and insertable toys. They can be made from various materials such as silicone or glass. Some popular brands that offer rumbly vibrators include LELO, We-Vibe, and Fun Factory.
It's important to note that while rumbly vibrators may be more expensive than standard high-frequency vibrators, they often provide greater levels of satisfaction and can even improve sexual wellness in some cases. As reported by Cosmopolitan magazine, using a rumbly vibrator during sex can help individuals achieve orgasm more easily – making these toys worth considering for anyone seeking an enhanced sexual experience.
Switch up your workout routine and try a rumbly vibrator – it's the only exercise machine that will leave you panting for more!
The Advantages of Using a Rumbly Vibrator
Using a vibrator that provides deep rumbling sensations can offer several advantages to users. These vibrations penetrate deeper into the body, providing a different experience than traditional vibrators.
Rumbly vibrators stimulate internal clitoral pathways.
They provide broader coverage for more sensitive areas of the body.
Rumbly vibrations are less numbing than buzzy vibrations.
They help you achieve more intense orgasms with fewer distractions.
Rumbly vibrators are quieter and less disruptive to use in shared living spaces.
Their consistent intensity allows you to relax while using them.
Additionally, rumbly vibrators are versatile and can be used for solo play or with a partner. They come in various shapes and sizes, making it easy to find the perfect fit for your preferences.
When choosing a rumbly vibrator, it's essential to consider its material and cleaning requirements, so it remains hygienic over time.
Pro Tip: Always start at lower settings and gradually increase the intensity to avoid overstimulation or discomfort.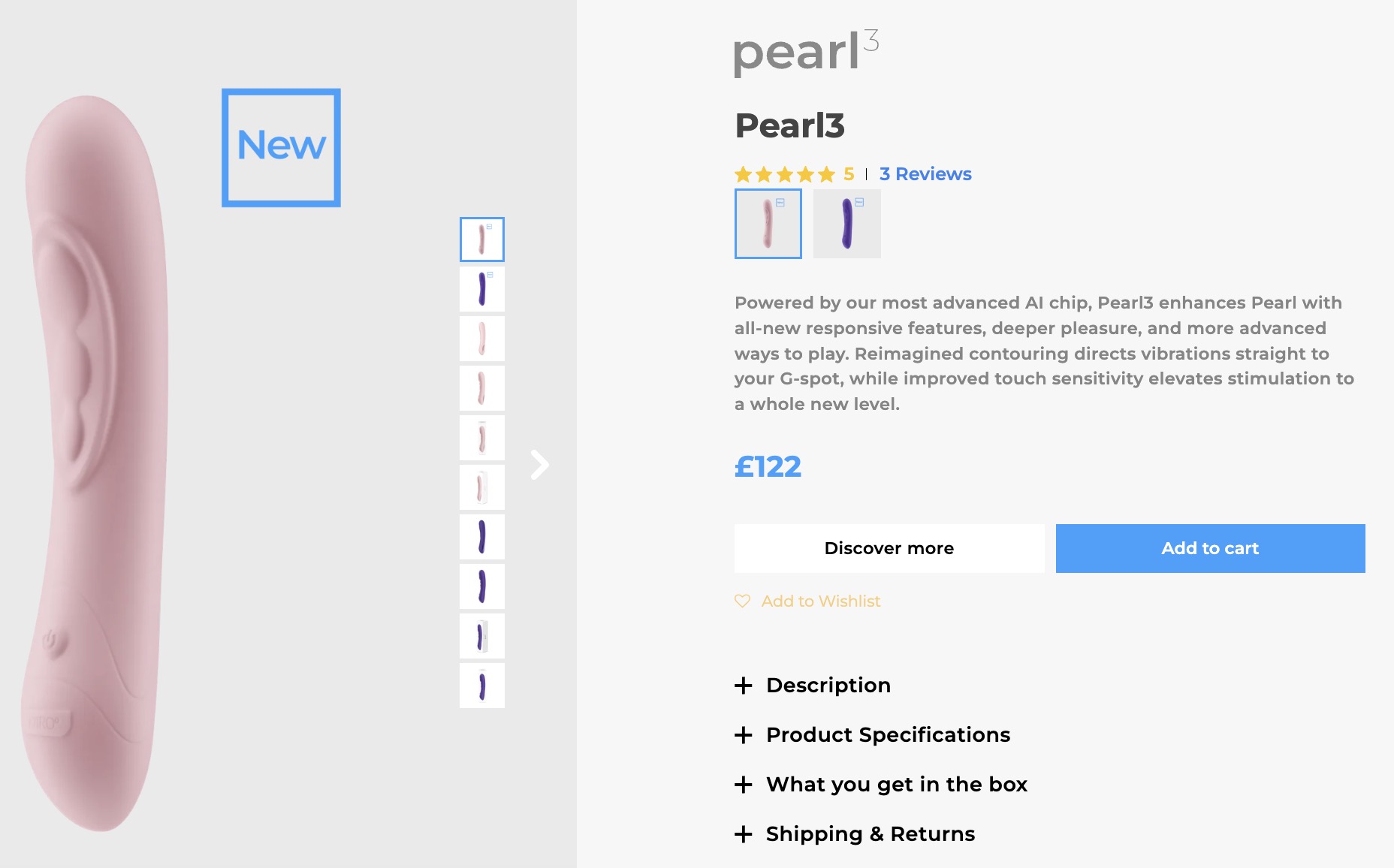 Whether you prefer deep, rumbling sensations or a more subtle hum, there's a rumbly vibrator out there that'll make your toes curl (and probably your neighbors too).
Types of Rumbly Vibrators
There are various options available for the rumbly vibrators, each offering unique experiences and sensations. Diverse features like quality, power, intensity, and material contribute to their unique types and performances.
| | | |
| --- | --- | --- |
| Type | Features | Performance |
| Bullet Vibrator | Small size and easy-to-use | Localized stimulation with medium intensity |
| Rabbit Vibrator | Dual design with clitoral stimulation | Moderate to intense vibration with maximum pleasure |
Besides these usual types of rumbly vibrators, there are always new innovations in the market. The designs cater to different body types, interests, and preferences.
A friend of mine recently used a rumbly vibrator called 'Crave Bullet.' She explained that its motor gave them intensely pleasurable sensations while being compact and easy-to-use. The product speaks for itself in terms of the excitement around it.
Get ready to rumble with a rumbly vibrator that'll leave you shaking like a California earthquake, but in all the right places.
How to Choose the Best Rumbly Vibrator for You
To find the ideal rumbly pleasure device, consider your needs. A quick overview of technical specifications and other elements may help in selecting the perfect toy.
| Features | Details |
| --- | --- |
| Noisiness | A quieter tool is easier to use discreetly. |
| Modes | Multiple stimulation modes cater to personal preferences. |
| Intensity Levels | Adjustable vibration levels allow for more customization in the experience. |
| Material Composition | Silicone is a popular, hypoallergenic material that provides a smooth texture. |
| Battery Life and Charging Time | The battery life and charging time impact the overall comfortability in using the device. |
A rumbly vibrator offers a unique form of vibration, producing deep oscillations that are different from traditional buzzy vibes. Finding one that fits personal requirements is critical not only for pleasure but also for safety purposes.
Did you know that sex toys remain illegal in some countries even with growing social acceptance?
Get ready for some serious rumble in the jungle with these tips for using a rumbly vibrator.
Tips for Using a Rumbly Vibrator
If you're seeking information about optimizing your use of a rumbly vibrator, read on. Using a rumbly vibrator can be electrifying but overwhelming at the same time. Here are some tips to enjoy and make the most of your experience:
Experiment with Intensity Levels
Try Different Places & Angles
Make Use of Accessories
Get Comfortable & Be In The Moment
Use Quality Lubricant
Clean Properly After Use
It is essential to understand that everyone's body reacts differently to specific stimulation, so experimenting with different intensity levels and accessories is crucial. Moreover, changing the angle or position can change how it feels; try various locations. To have an unforgettable experience, get comfortable, relax and stay present.
Pro Tip: Invest in a high-quality lubricant specially designed for sex toys as it will enhance your experience and keep you safe from potential damage to your toy or body.
Get ready to rock and rumble with the next generation of vibrators – the future is about to get a lot more exciting (and orgasmic).
The Future of Rumbly Vibrators
With the advancement of technology, the world is witnessing various innovations in every sector. Adult toys are no exception to this trend, and "The Future of Vibrators with a Rumbly Sensation" is one such innovation that has taken centrestage. These vibrators produce a more profound and intense sensation than traditional ones which have been around for a while.
These rumbly vibrators are made by the most prominent names in the industry, like renowned companies that ensure hygiene with high-quality materials. Due to advertising laws, these adult toys can be sold discreetly online but not in public stores. The latest models have numerous features like personalized settings over smartphones via Bluetooth.
Unlike their conventional counterparts, these devices have excellent motor power coupled with battery life, making them quite effective yet economical. As technology progresses further, probable advancements may include new ways of control such as motion sensors.
Not long ago, a math teacher visited her sister in Europe who had an unpleasant experience buying cheap traditional vibrators. After using the rumbly vibrator for the first time, she realized how different it was from her previous purchases. Eventually, she replaced all her old collection with new-generation rumbly vibrators, much to her satisfaction.
Whether you're single or partnered up, one thing's for sure – the rumbly vibrator is a definite upgrade from those dusty old batteries.
Conclusion
After evaluating the features and performance of the rumbly vibrator, it is safe to say that it is a highly effective and satisfying adult toy. With its innovative design and strong vibrations, users are able to achieve the desired level of pleasure easily. Additionally, the variety of settings and modes make it possible for individuals to customize their experiences.
Furthermore, what sets this vibrator apart from others is its unique rumbly sensation that provides deep and intense pleasure unlike other traditional vibrators. Users have reported experiencing full body sensations which are not possible with regular vibrators. It is also discreet and easy to use, making it a popular choice among couples looking to strengthen their sexual experiences.
Overall, the rumbly vibrator offers an unparalleled experience with its advanced technology and exceptional design. Those who have yet to try it out are certainly missing out on a truly satisfying experience.
Don't miss out on the incredible experience offered by the rumbly vibrator! Order yours today and explore a whole new world of deep and intense pleasure.
Frequently Asked Questions
1. What is a rumbly vibrator?
A rumbly vibrator is a sex toy that provides deep, powerful vibrations. Unlike traditional vibrators that produce buzzy, high-pitched vibrations, rumbly vibrators use motors that create vibrations that penetrate the body more deeply.
2. How does a rumbly vibrator work?
A rumbly vibrator works by using a motor that produces deep, resonating vibrations. The motor is usually located at the base of the vibrator and is designed to provide a low-frequency rumble that can be felt throughout the body.
3. Are rumbly vibrators better than traditional vibrators?
Many people prefer rumbly vibrators because they produce deeper, more satisfying sensations. However, what works best for one person may not work for another, so it's important to find the right vibrator for your own needs and preferences.
4. What are the benefits of using a rumbly vibrator?
Using a rumbly vibrator can provide a range of benefits, including enhanced pleasure, increased arousal, and even improved sexual health. Rumbly vibrators can help users experience deeper, more intense orgasms and can also be used for solo play or with a partner.
5. How do I choose a rumbly vibrator?
When choosing a rumbly vibrator, consider factors such as size, shape, and intensity. Some vibrators are designed for internal use, while others are meant for external stimulation. Look for a vibrator with a variety of vibration patterns and speeds to find the right combination for your preferences.
6. Are rumbly vibrators safe to use?
Rumbly vibrators are generally safe to use, but it's important to read the instructions carefully and follow all safety guidelines provided by the manufacturer. Always make sure to clean your vibrator regularly and use it with a water-based lubricant to reduce the risk of irritation or other complications.