Understanding the Magic Wand Vibrator
To understand how to use a magic wand vibrator effectively, you need to be familiar with its features. Get ready to explore the different types of magic wand vibrators and the benefits that come with them. First up, we'll discuss what a magic wand vibrator is, followed by a breakdown of the different types available in the market. Lastly, we'll dive into the amazing benefits of using a magic wand vibrator that sets it apart from other toys on the market.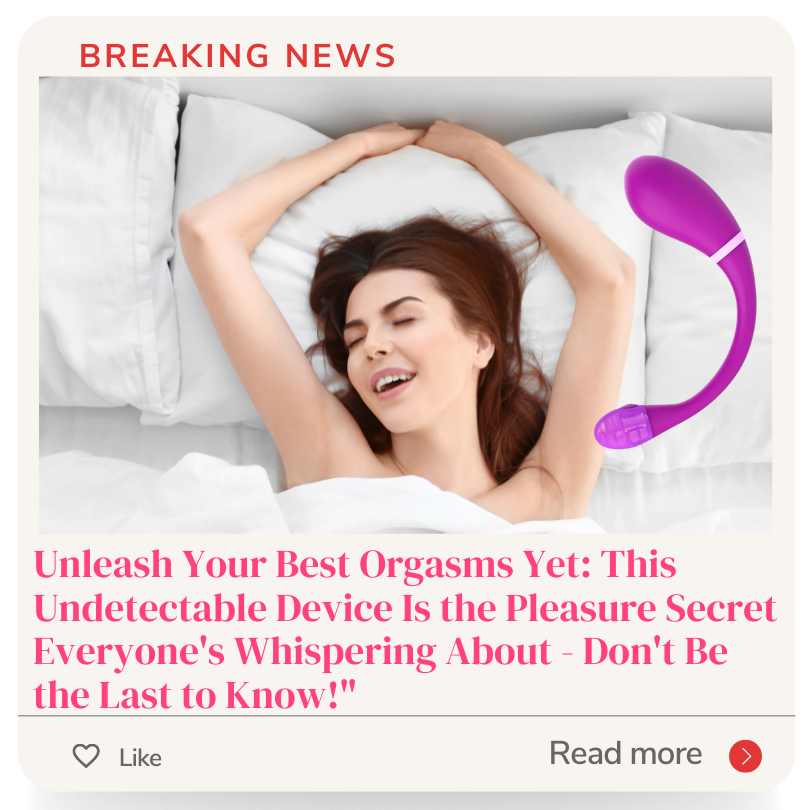 What is a Magic Wand Vibrator?
Magic wand vibrator, also known as a personal massager or wand massager, is a type of sex toy that provides intense and powerful vibrations for sexual stimulation.
The following table highlights some key features of the magic wand vibrator:
| Features | Description |
| --- | --- |
| Shape | Typically long and cylindrical with a rounded head |
| Size | Generally larger than other vibrators |
| Vibration Strength | Offers strong and intense vibrations |
| Power Source | Can be battery-powered or plug-in (depending on model) |
| Material | Made from body-safe materials such as silicone or ABS plastic |
It is important to note that magic wand vibrator is not meant to cure any medical conditions.
These devices come in various shapes, sizes, colors and designs. If you are looking for a versatile sex toy that can provide strong and powerful sensations along with multiple intensities or frequencies then consider investing in a magic wand vibrator today.
Don't miss out on the chance to experience intense orgasms – try out a magic wand vibrator now!
Whether you prefer sleek and modern or vintage and classic, there's a Magic Wand Vibrator out there for everyone.
Different types of Magic Wand Vibrators
Wand Vibrators – The Types You Need to Know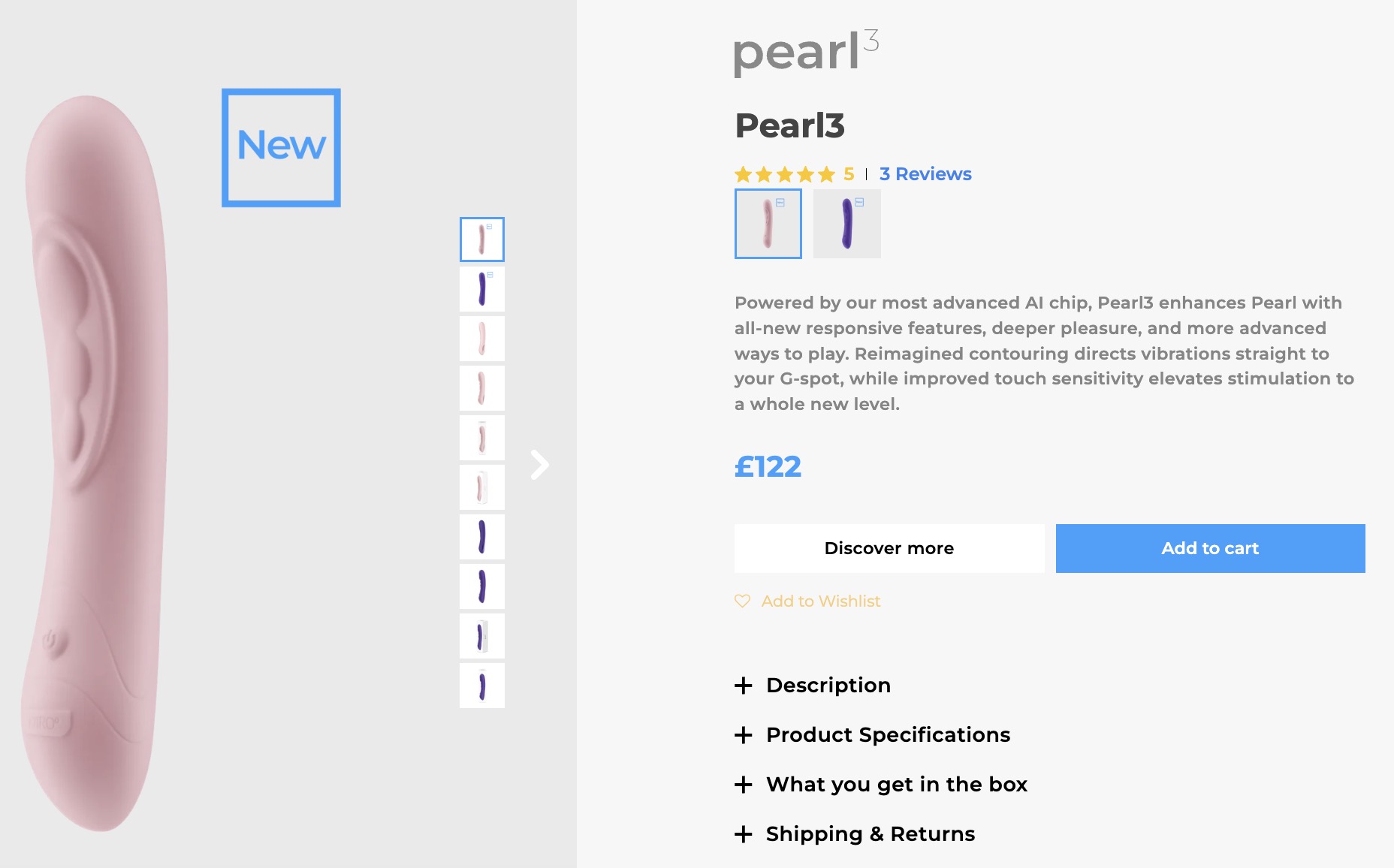 Wand vibrators are versatile, powerful sex toys designed for precise stimulation of the erogenous zones. These wands come in different types, each with its unique features and benefits.
To help you choose the best type for yourself, here's a table showcasing the different types of wand vibrators, their price range, and vibration modes:
| Wand Type | Price Range | Vibration Modes |
| --- | --- | --- |
| Rechargeable Wand | $60 – $200 | Multiple speeds and patterns |
| Corded Wand | $40 – $150 | Multiple speeds |
| Mini Wand | $20 – $50 | Single speed |
In addition to these popular types, there are also wand attachments that can transform a standard wand vibrator into something entirely new. These can include different shaped heads or even textured surfaces to enhance your pleasure.
It's worth remembering that the size and weight of wand vibrators can vary significantly too – from small and portable designs to giant wands that deliver intense sensations. Consider trying different sizes until you find one that feels comfortable enough for long play sessions.
Fun fact: Hitachi Magic Wand is one of the most iconic wand massagers available today!
Who needs a therapist when you have the magical benefits of a wand vibrator?
Benefits of using a Magic Wand Vibrator
A fascinating device, the Magic Wand Vibrator has a reputation for its distinctive ability to deliver pleasure. Using this tool provides numerous benefits that make it an excellent addition to the bedroom.
Enhances intimacy and sexual satisfaction
Relieves stress and tension in the body
Provides powerful orgasms quickly and easily
Works well alone or with a partner to add spice to your sex life
Can assist with issues related to sexual health and dysfunction
Is easy to use and offers various settings for personalized stimulation.
If you're considering investing in a Magic Wand Vibrator, it's essential to understand that not all vibrators are created equal. This tool stands out from others due to its power, durability and multiple vibration options.
As you delve deeper into the world of using a Magic Wand Vibrator, it's interesting to know that the predecessor of this tool was designed as a massager for sore muscles. However, it didn't take long for people to discover another use for this device – one that involved intimate pleasure.
Ready to experience a level of pleasure that will make Harry Potter jealous? Let's get started with your Magic Wand Vibrator.
Getting Started with Your Magic Wand Vibrator
To get started with your magic wand vibrator, you need to choose the right type that suits your needs. Once you've made your choice, prepare it for use in a way that maximizes your enjoyment. You can also take advantage of tips for using your magic wand vibrator to ensure that you get the most out of your experience.
Choosing the right type of Magic Wand Vibrator for you
To ensure optimal satisfaction, select the ideal Magic Wand Vibrator for you based on your preferences. Consider four key factors when selecting: size, power capabilities, brand trustworthiness and budget constraints.
Size – choose a size that is comfortable for you to hold and fits your body shape and preference.
Power Capabilities – consider the intensity-levels that suit your needs and the source of power.
Brand Trustworthiness – select a well-known brand with an excellent reputation for producing high-quality products.
Budget Constraints – determine a price range that suits you while still providing premium-grade quality for value.
Most importantly, consider personal preferences when choosing the ideal Magic Wand Vibrator; be it pliability or hardness, texture or versatility. Be mindful of these when selecting a model.
Pro Tip: Clean and sterilize your magic wand vibrator after each use to promote longevity, hygiene and prevent infections.
Get your Magic Wand Vibrator ready to work its magic with some good old fashioned foreplay.
Preparing your Magic Wand Vibrator for use
Before using your Magic Wand Vibrator, you need to ensure it is prepared appropriately for use. This involves a few essential steps that will help you get the most out of your experience.
Preparing your Magic Wand Vibrator for use:
Ensure the vibrator is fully charged before use. Plug it into a power source and wait for the battery to reach full charge.
Attach any necessary accessories such as the silicone head or massage attachment. This will help tailor the experience to your specific needs and preferences.
Read through the user manual carefully to understand any necessary safety information and operation instructions.
It's important to note that not properly preparing your vibrator can lead to a subpar experience, so taking these preliminary steps is highly recommended.
In using your Magic Wand Vibrator, keep in mind that each individual's preferences and needs may vary. Experiment with different settings and attachments to discover what works best for you.
Remember that failing to follow proper hygiene guidelines can lead to bacterial infections or other issues, so keep the vibrator clean by wiping down with disinfectant wipes after each use.
Using a Magic Wand Vibrator can enhance self-pleasure and intimacy, so don't miss out on maximizing your pleasure potential by taking care of preparation essentials! Experience the ultimate O-mazing pleasure with these tips for using your magic wand vibrator.
Tips for using your Magic Wand Vibrator
For a fulfilling experience with your Magic Wand Vibrator, have you considered trying out these pointers?
Start by using lubricants to lessen discomfort and make penetration smoother.
Position the vibrator based on what feels good for you. Experiment with clitoral or vaginal stimulation, switching between low and high vibrations till you hit your sweet spot.
While it may seem like an obvious step, relaxing your muscles is crucial as it can affect how much pleasure you derive from the experience.
Consider incorporating other stimulation methods such as nipple play or use of a butt plug for added sensations.
Rest assured that your vibrator intensity settings are customizable based on what soothes your body during each session.
For easy maintenance and device longevity, ensure regular cleaning using safe products.
If seeking enhanced pleasure beyond these tips, consider purchasing attachments specifically designed for your Magic Wand. Not only does this add versatility to how the device can be used, but it opens up a world of new possibilities for experimentation and exploration.
Interestingly, many individuals report that the wand has improved their orgasms – one Reddit user shares how owning one made them 'unafraid to enjoy sex'. It's clear that this product can be a gateway to new heights of sexual liberation when explored thoughtfully and responsibly.
Get ready to discover more than just one way to wave your magic wand…vibrator.
Exploring the Different Ways to Use Your Magic Wand Vibrator
To explore the different ways to use your magic wand vibrator with external and internal stimulation, as well as with a partner, check out the following sub-sections. Discover how to get the most pleasure out of your magic wand by exploring these unique approaches.
Using the Magic Wand Vibrator for External Stimulation
When it comes to utilizing the Magic Wand Vibrator for external stimulation, there are several options available. Let's explore some of these possibilities.
Direct Clitoral Stimulation: The Magic Wand can be applied directly to the clitoris, providing a powerful and satisfying body-shaking experience.
Nipple Stimulation: The vibrator can also be used to stimulate nipples by placing it directly over them.
Labia Stimulation: Another way of using the Magic Wand is by applying it directly to the labia, resulting in a pulsing and thrilling sensation in this area.
Apart from these methods, one could also experiment with different vibration speeds and patterns using their Magic Wand Vibrator. By getting familiar with your body, you will know where you most desire the buzzes and how strong they should be.
For a first-timer worried about trying out new ways to use the product, fear not! Many have already tested the versatility of their vibrator in various perspectives. Mary from Chicago shares her experience of achieving an orgasm that she had never experienced before thanks to her Magic Wand Vibrator's external stimulation technique.
"Who needs a boyfriend when your magic wand vibrator has the power to reach places he never could?"
Using the Magic Wand Vibrator for Internal Stimulation
This powerful device is an excellent option for internal stimulation. By utilizing the Magic Wand Vibrator, you can achieve deep and intense orgasms that are unlike any other. It's essential to make sure that your toy is compatible with this kind of use, as some models may not be suitable.
When using the Magic Wand for internal stimulation, it's crucial to use lubricants. Ensure they are water-based to avoid damaging the device. Also, start by slowly inserting the wand into your vagina while adjusting the settings accordingly. Try different angles and positions to find the most comfortable approach.
One advantage of internal stimulation with a wand vibrator is its ability to stimulate both the G-Spot and clitoris simultaneously. Also, this opens up more possibilities for sex play experimentation.
Remember to clean the wand vibrator after each use correctly. Avoid exposing your toy to toxic substances or prolonged periods of direct sunlight.
Do not miss out on exploring new methods of using your Magic Wand Vibrator because of fear of judgment; embrace all forms of self-care and pleasure without hesitation or shame!
Sharing is caring, but sharing a Magic Wand Vibrator with your partner is just downright erotic.
Using the Magic Wand Vibrator with a Partner
When it comes to enjoying the Magic Wand vibrator with your partner, there are various ways to enhance pleasure and intimacy. Here are top three points that could help you explore new depths of joy with your significant other:
Experiment with different types of sensations: Use varying levels of vibration intensities on different parts of your body for an exhilarating experience.
Incorporate the wand during foreplay: Incorporating the Magic Wand vibrator during foreplay can increase arousal and enhance intimacy during intercourse.
Try mutual stimulation: Use the Magic Wand together to enhance mutual pleasure as well as individual satisfaction.
If you're looking for something more unique, consider exploring different attachments that can add additional sensations to your playtime. These small additions can go a long way in making the experience unforgettable.
Don't let fear hold you back from exploring new avenues of pleasure. With the Magic Wand vibrator, there's always room for exploration, experimentation and enjoyment. So go ahead and try out these exciting tips today!
Get ready to experience the kind of pleasure that will make you forget your own name with these tips and techniques for your magic wand vibrator.
Tips and Techniques for Maximizing Pleasure with Your Magic Wand Vibrator
To maximize the pleasure with your magic wand vibrator, you need to experiment with different settings and speeds and add textures and sensations to elevate the satisfaction. Additionally, incorporating other sex toys or accessories with your magic wand vibrator can enhance your experience even further.
Experimenting with different settings and speeds
Exploring Versatile Settings and Speeds of Your Magic Wand Vibrator
Unlock the full potential of your magic wand vibrator by experimenting with its various settings and speeds. Here's how:
Start slow: Begin with the lowest setting, building up gradually to avoid being overwhelmed.
Vary vibration modes: Play around with different vibration patterns, including steady vibrations, pulsing rhythms, and escalation waves.
Try out attachments: Switching up the attachment can change the sensation entirely.
Discover more ways to enhance your experience. Adjusting the temperature or using arousal gels can make a significant difference.
Maximize your pleasure by setting aside enough time for self-exploration so that you can focus on discovering what works best for you.
Pro Tip: Keep your magic wand charged to ensure peak performance every single time.
Spice up your wand game with textured attachments and feel the thrill of a thousand tiny tongues.
Adding different textures and sensations
Enhancing Sensations of Your Magic Wand Vibrator
Experimenting with different materials and structures is essential in adding variety to the sensations produced by your magic wand vibrator. The use of soft, textured materials like silicone heads, or ribs and dots patterns on attachments can make all the difference in transforming stimulation into sensation. Additionally, temperature play can be introduced through heating or cooling accessories to elevate excitement levels.
It's vital to consider specific preferences when choosing attachments to add to your magic wand vibrator experience. For instance, those who appreciate a firm grip may enjoy an attachment made from harder materials like glass or metal, while others who prefer a more flexible feel might lean towards silicone-based textures. Regardless of personal preference, applying different textures and sensations can unlock new realms of pleasure.
Don't miss out on exploring different textures and sensations with your magic wand vibrator. Incorporating new tactics and accessories will enhance the sensory experience, which might lead to more intense climaxes not previously experienced. Experimenting with various techniques emphasizes the fun in increasing sensorial pleasure with every magic wand vibrator usage. Adding accessories to your wand vibrator is like adding toppings to pizza – it only makes it better.
Incorporating other sex toys or accessories
Using diverse tools or accessories can boost the pleasure you derive from your magic wand vibrator effectively. Here's how you can combine them and have a profound experience:
Try using a dildo or butt plug during solo play or partnered sex action to make magic wand stimulation more intense.
Using lubricants, especially water-based ones will enhance sensations when combined with a vibrator. Apply softly onto the toy before use.
For dual stimulation, you can position the shaft of a rabbit vibe near your clitoris while using your wand on other parts of your body.
Take note that over-stimulation may cause discomfort; hence, it's best to approach new adjustments patiently. Should you experiment with any, consult product guides fully before applying.
Suppose you wish to increase vibration movement while using accessory/s. In that case, consider purchasing adjustable harnesses/cages which safely fit toys close enough for this effect.
Personally, I utilized my magic wand together with a vibrating egg at an erotic boutique with my partner last year. The synchronized movement across and around my pelvis was extraordinary and manufactured equitable pleasure between us both.
Remember, a clean and well-maintained Magic Wand vibrator is like a happy ending for both you and your toy.
Aftercare and Maintenance of Your Magic Wand Vibrator
To ensure your magic wand vibrator remains in top condition, you must take care of it. In order to keep your vibrator clean, prevent damage and ensure it functions properly, you need to know how to conduct maintenance and aftercare. This sub-section will cover the essentials such as cleaning your Magic Wand Vibrator, storing it correctly and troubleshooting any common issues you may encounter.
Cleaning your Magic Wand Vibrator
For maintaining your Magic Wand Vibrator's hygiene, its cleaning is crucial. As it used for intimate purposes, any dirt or bacteria on it can cause infections and affect its performance.
Here's a 4-Step Guide for cleaning your Magic Wand Vibrator:
Unplug the toy and remove all attachments.
Using a damp cloth soaked in warm water and mild soap, clean the surface of the toy gently.
Rinse the cleaned vibrator under warm running water to remove any remaining soap residue.
Dry the toy using a clean towel or leave it to air dry completely before storing it back.
It is advised not to use harsh soaps or alcohol-based sanitizers as these can damage the vibrator's material. Clean your magic wand after every use, especially if you are sharing it with someone else.
Remember that prevention is better than cure. So, avoid getting any liquids near the buttons or charging points, as any electrical damage can be irreparable.
According to several studies conducted by Mayo Clinic, improper cleaning of sex toys can harm one's health and trigger an infection named Bacterial vaginosis (BV).
In summary, keeping your Magic Wand Vibrator cleansed ensures its longevity and allows you to enjoy a fun-filled user experience without worrying about hygiene concerns.
Don't let your wand vibrate into the wrong hands – choose a secure storage spot.
Storing your Magic Wand Vibrator
The proper upkeep of your Magic Wand Vibrator is vital to maximize its usage and durability. Here are tips on how to best care for your device:
Store it in a clean, dry place away from direct sunlight.
Keep the batteries separate when not in use and remove them if not using the vibrator for an extended period.
Avoid storing it near other electronic devices or appliances that produce heat which can damage the motor or battery.
Use a storage bag or container to protect your device from dust or scratches while in storage.
Clean the device before storing it by wiping it down with a damp cloth, and letting it air dry completely.
Remember, a well-maintained Magic Wand Vibrator can last longer than one that is taken for granted. It's essential to regularly check your Magic Wand Vibrator for any signs of damage such as cracks or tears on the cord. These can pose potential electrical hazards and should be addressed immediately.
It's important to note that each model has different maintenance requirements, so refer to the manufacturer's user manual for instructions specific to your product.
Fun Fact: According to a study published by The Journal of Sexual Medicine, over 50% of women who use vibrators do so primarily to enhance personal pleasure during masturbation.
Don't worry if your magic wand vibrator suddenly stops working, just remember that not everything can be fixed with a wave of a wand.
Troubleshooting common issues
For a smoother experience with your wand vibrator, it's important to know how to handle technical issues that may arise. One common issue is the device not turning on. Check if the batteries are properly inserted or if the device is charged. If these solutions don't work, try resetting the device by removing and reinserting the battery.
Another issue could be weak vibrations. Make sure to clean the device regularly as excess lubricant and dust can weaken its power. Additionally, check that the head of the vibrator is securely attached and hasn't come loose during use.
A unique detail to consider is using water-based lubricants with your wand vibrator as oil-based ones can damage it over time. It's also important to store your vibrator in a cool, dry place when not in use.
To prevent future technical issues, it's suggested to avoid using the device for extended periods of time and allowing it to rest after each use. Regularly cleaning and properly storing your wand vibrator will ensure its longevity and effectiveness for future uses.
When it comes to magic, the Magic Wand Vibrator isn't just a trick – it's the ultimate tool for aftercare and maintenance of your pleasure.
Conclusion: The Magic of the Magic Wand Vibrator
The appeal of the magic wand vibrator is widely recognized and extensive. Its enchanting force is what makes it a popular choice among individuals who value sexual satisfaction.
The Magic Wand Vibrator surpasses expectations with its advanced technology and intensity levels, providing users with an ultimate erotic sensation.
It's perfect for anyone, regardless of gender or sexuality, and can be used during solo pleasure sessions or intimate moments with a partner.
Thanks to its versatile design, it is suitable for various forms of use, such as clitoral stimulation, full-body massage, and even as a back massager.
It assures you a highly pleasurable experience that can last throughout the day thanks to its long-lasting battery life.
A distinguishing characteristic of this vibrator is its distinctive vibration pattern. The high-frequency hum ensures that every touch feels both electrifying and satisfying.
Research suggests that using the Magic Wand on tense muscles in your body will help soothe them and decrease soreness after a workout or stressful day at work.
Frequently Asked Questions
Q: What is a magic wand vibrator?
A: A magic wand vibrator is a type of sex toy that is designed to stimulate the body through vibrations.
Q: How do I use a magic wand vibrator?
A: To use a magic wand vibrator, you should first make sure that it is fully charged or that you have fresh batteries. Then, you can turn it on and experiment with different settings and speeds to find what feels best for you.
Q: Where should I use a magic wand vibrator?
A: A magic wand vibrator can be used on any sensitive area of the body, but it is most commonly used on the clitoris or penis.
Q: How do I clean a magic wand vibrator?
A: You should clean your magic wand vibrator with mild soap and warm water, being careful not to get any water into the electrical components.
Q: Can I use a magic wand vibrator with a partner?
A: Yes, you can use a magic wand vibrator with a partner. It can be a great way to enhance foreplay or to reach orgasm together.
Q: Is using a magic wand vibrator safe?
A: Using a magic wand vibrator is generally safe, but it is important to follow the manufacturer's instructions and to avoid using it if you have any medical conditions that could be worsened by sexual stimulation.