The Benefits of a Heated Vibrator
To reap the full benefits of a heated vibrator for enhanced sexual pleasure and satisfaction, understanding how it works is crucial. The increased blood flow and sensitivity achieved through its use can lead to unmatched feelings of pleasure. In this section, we will delve into the benefits a heated vibrator can provide, exploring how it works and the enhanced sensations it can create.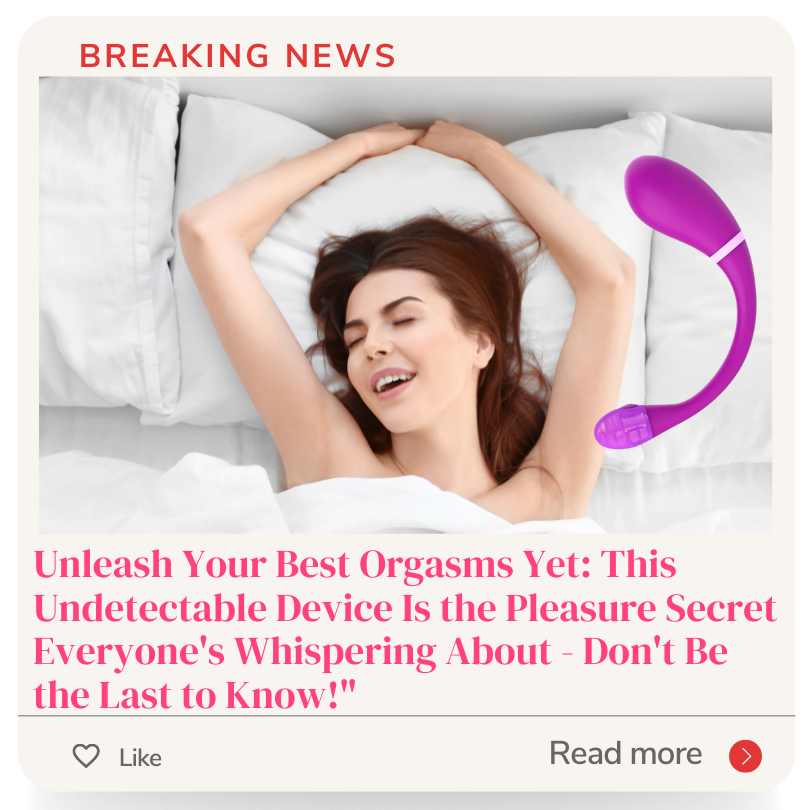 How a Heated Vibrator Works
Heating elements have been incorporated into vibrators to create a heated vibrator. This enables the device to provide a safer and effective massage, as it warms up at a specific temperature without getting too hot or cold. The combination of heat and vibration provides better results in terms of comfort, relaxation, and arousal.
The heated vibrator works by using an electronic system that heats the device up to a specific temperature range. This technology is designed in a way that ensures optimum safety for the user. The vibrations are also efficiently delivered during use, giving the user maximum stimulation while keeping their muscles relaxed.
Not only does the heated vibrator come with heating elements that promote relaxation, but it can also help to ease muscle tension. The warmth produced by the heating element helps with blood flow and increases flexibility which makes this device more efficient in soothing sore muscles.
To get the most out of your heated vibrator, one suggestion would be to use it in combination with massage oil or lubricant. This will allow for smooth movement across your skin surface and enhance the relaxing effect of both heat and vibration.
Using a heated vibrator can help users achieve an enhanced level of relaxation as they receive vibrations coupled with warmth. Additionally, it has benefits such as stress relief, improved circulation, muscle pain management, better mobility and generating intimacy between couples that are worth exploring further.
Who needs a hot date when you can have a Heated Vibrator providing increased blood flow and sensitivity?
Increased Blood Flow and Sensitivity
A heated vibrator is believed to offer various benefits that can aid in increasing sensitivity and blood flow. When the device is used, it heats up, which stimulates the skin and increases blood circulation around the genital area. This additional rush of blood allows the skin to become more responsive to stimuli, making it more sensitive. In turn, this enhances the user's sexual experience by intensifying sensations during playtime.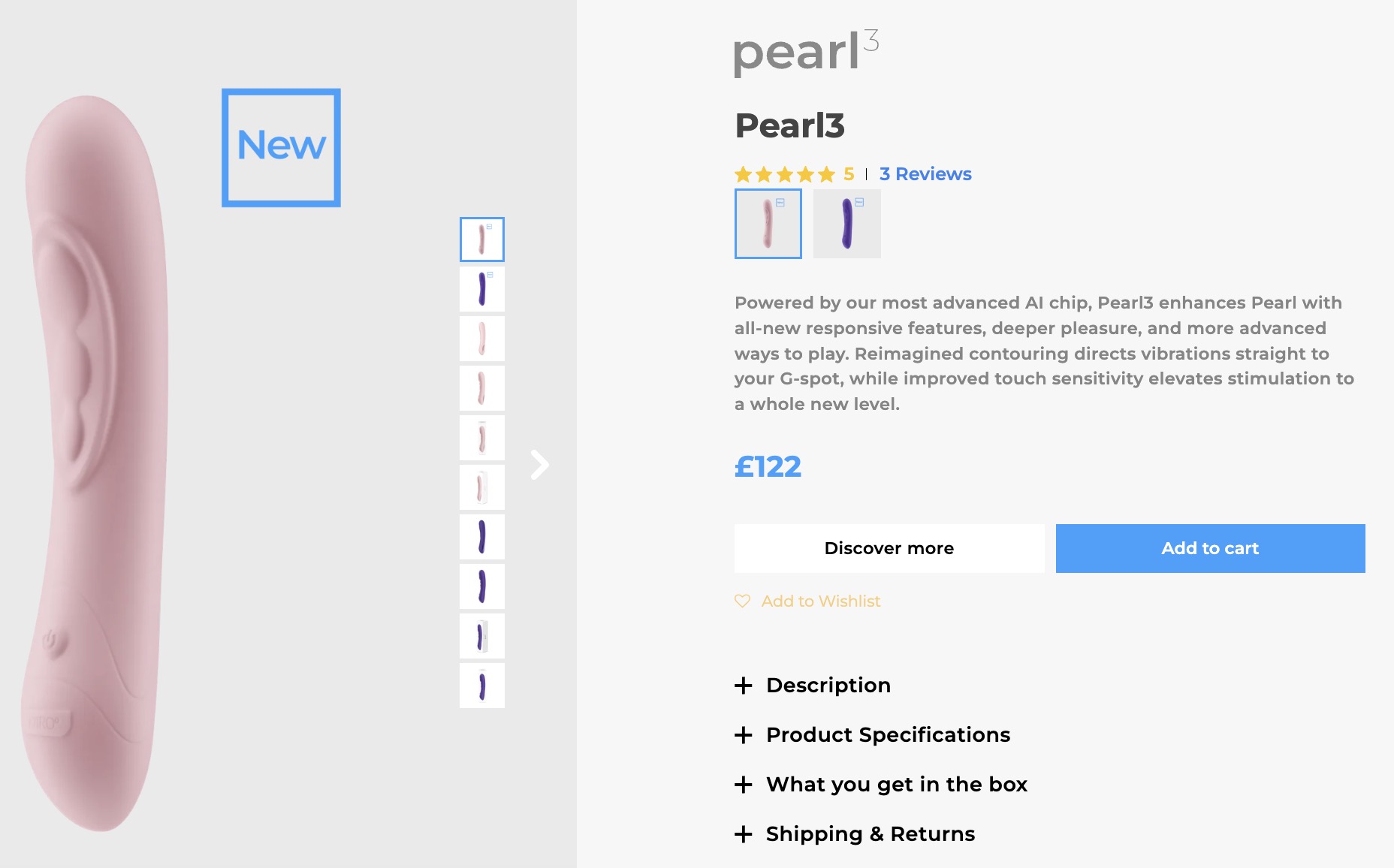 Moreover, a heated vibrator can help promote relaxation by loosening up tense muscles surrounding the pelvis area while also encouraging increased circulation. Besides sexual pleasure purposes, this feature can be beneficial for those who suffer from muscle stiffness or chronic pelvic pain.
Pro Tip: Always check instructions before using a heated vibrator as they can become very hot and cause discomfort if not handled correctly.
Who needs a partner when you can have a heated vibrator provide enhanced sensations and pleasure, without the awkward morning-after small talk.
Enhanced Sensations and Pleasure
This specific type of adult toy harnesses the power of heat in combination with vibrations to heighten feelings of pleasure and intimacy. Combining these two elements enhances the senses and can create a unique experience for users. The heated aspect can provide a comforting sensation that promotes relaxation, which can lead to more intense arousal.
In addition to intensified pleasure, a heated vibrator has other benefits as well. Some people find that using a heated vibrator improves blood flow in the genital area, which may increase arousal and sensitivity. Additionally, the use of heat therapy has been shown to have positive effects on menstrual cramps, muscle tension, and even stress levels.
Using a heated vibrator is all about creating an indulgent experience that caters to individual desires. It's important to choose one with a comfortable texture, temperature options that are safe for intimate use, and versatile settings for maximum enjoyment.
Research has shown that incorporating sex toys into one's sexual routine can have many different health benefits, including reducing stress levels and improving sleep quality. So why not explore new sensations with a heated vibrator? According to one study from Frederick County Health Department in Maryland: "84% of sexually active men may have masturbated at least once; nearly 74% reported guilt or shame surrounding masturbation." Let's remove societal taboo around this topic and enjoy the numerous benefits it offers!
Find the perfect temperature and pulsation for your pleasure with these tips on choosing the right heated vibrator.
Choosing the Right Heated Vibrator
To choose the right heated vibrator, you need to consider a few things. Considerations when choosing a heated vibrator include factors such as size, material, and temperature controls. Additionally, popular brands and models on the market offer a range of options. In this section, we'll explore these sub-sections to help you find the perfect heated vibrator for your needs.
Considerations When Choosing a Heated Vibrator
When selecting the right heated vibrator, several factors should be considered to make an informed decision.
Choose body-safe materials for the vibrator ensure it is made from body-safe materials.
Consider size and shape of the vibrator to ensure optimum comfort and stimulation.
Evaluate heated function safety before purchasing.
For a more satisfying experience, choose a vibrator that can heat up to your desired temperature, allowing you to customize your pleasure according to personal preferences.
Ensure the batteries or USB cord are suitable for regular use to avoid damage or harm.
Pro Tip: Always clean your heated vibrator thoroughly after use for longer-lasting durability and hygiene purposes.
Get ready to heat things up with these popular brands and models, because sometimes you just need a little extra buzz in your life.
Popular Brands and Models on the Market
There are various well-known and in-demand brands and models available in the market for heated vibrators. Here is some information on the most popular ones:
| | | |
| --- | --- | --- |
| Brand Name | Model Name | Description |
| LELO | Soraya Wave | Combines g-spot stimulation with clitoral vibrations |
| We-Vibe | Chorus Couples Vibrator | Hands-free dual stimulation wearable vibrator, perfect for couples play. |
| Lora DiCarlo | Baci II Clitoral Stimulator | Utilizes micro-robotics to mimic human touch and provide unique sensations. |
In addition to these popular options, some brands also offer innovative features such as remote control compatibility, heating capabilities, and customizable vibration patterns.
When selecting a heated vibrator that suits your needs, consider your personal preferences and what features are most important to you. It is also essential to take note of materials and design when choosing the right model for you.
To maximize your experience with a heated vibrator, it is recommended to use a water-based lube during use. Cleanliness is critical for hygiene purposes, so be sure to clean it after each use using mild soap or a specialized toy cleaner. Happy exploring!
Keep your hands and your sensitive parts safe by following these tips for using a heated vibrator, because nothing ruins a good time like a burn.
Using a Heated Vibrator Safely and Effectively
To use a heated vibrator safely and effectively with tips for safe usage and best practices for maximizing pleasure. When it comes to using a heated vibrator, some basic safety rules should always be followed. Additionally, following best practices will enhance the experience, leading to higher levels of sexual satisfaction.
Tips for Safe Use of a Heated Vibrator
Using a Heated Vibrator Safely and Effectively:
When using a heated vibrator, it is important to start with the lowest temperature setting to avoid discomfort or injury. Use lubrication to enhance sensation, but ensure that it is compatible with the toy's material. Always clean the toy before and after use according to instructions.
To prevent burns or other injuries, do not leave the vibrator heating for too long or use it for extended periods of time. Allow the vibrator to cool down before storing it away. Only use water-based lubricants and avoid oil-based ones that may damage the device.
To maximize your enjoyment, experiment with different settings and positions while using the heated vibrator. Keep in mind that not everyone enjoys heat during their arousal, so try it out for yourself before introducing it into partnered play.
Pro Tip: Preheat the vibrator by immersing it in hot water before use instead of relying on its internal heating element alone.
Remember to take breaks and hydrate, because nothing ruins a good vibe session like cramping and dehydration.
Best Practices for Maximizing Pleasure
Achieving the utmost sexual satisfaction with heated vibrators is contingent upon following some crucial procedures. An essential way of maximizing pleasure is selecting a vibrator that fits your preferences and needs. It's vital to learn how to operate the vibrating device correctly to avoid potential health hazards.
It's imperative to lubricate the vibrator to enhance its performance, reduce friction and avoid irritation or injury on your skin or genitals. Lubricants also make insertion more comfortable and facilitate smooth gliding motions during vibration. You should also disinfect the device properly before and after every use, particularly if you're sharing it with a partner.
A significant consideration is making sure you don't use overheated vibrators because they can burn your sensitive skin causing injuries. To prevent this from happening, always ensure that you test the temperature of the vibrator against your hand or other part of your body before applying to any area down there.
Using a heated vibrator without precautions once landed me into trouble when I carelessly ignored checking the device's temperature because I was in a hurry. The intense pain on my skin made intimacy excruciating for some days until I recovered completely;a thing that could be avoided by sticking some safety practices worthwhile.
Keeping your heated vibrator in tip-top shape is crucial, because the only thing worse than a cold vibrator is a broken one.
Maintenance and Care of a Heated Vibrator
To ensure that your heated vibrator lasts for years to come, proper maintenance and care is key. In order to keep your toy in top shape, we will guide you through two essential steps: cleaning and storing your heated vibrator and replacing worn out or malfunctioning parts.
Cleaning and Storing Your Heated Vibrator
To keep your heated vibrator in top condition, regular maintenance is necessary. Proper cleaning and storing techniques can also help prolong the life of your device.
Cleaning and Storing Your Heated Vibrator:
Clean the vibrator before and after each use with warm water and mild soap, then dry it off completely with a soft cloth.
Avoid using harsh chemicals such as bleach or rubbing alcohol on the device.
Store the vibrator in a dry and cool place, away from direct sunlight or extreme temperatures.
Remove batteries from the device when not in use to prevent corrosion.
It's important to remember that proper cleaning and storing techniques can affect the overall performance of your device over time.
For added protection, consider using a storage pouch or case specifically designed for your heated vibrator. This will help keep dust and debris away while also preventing any accidental damage during storage.
By following these simple steps, you can maintain your heated vibrator's quality and make sure it lasts for years to come.
If your heated vibrator is having trouble keeping things hot and bothered, it's time to replace some parts before you're left out in the cold.
Replacing Worn Out or Malfunctioning Parts
When a heated vibrator begins to experience wear and tear or malfunctions, it is necessary to replace the faulty parts. To ensure optimal performance of your device, replacing these worn-out parts is essential.
Here's a 4-step guide on how to replace the worn-out or malfunctioning parts of your heated vibrator:
Disconnect the vibrator from its power source and remove any remaining batteries.
Locate the part that needs replacement and remove it carefully. Refer to the user manual for specific instructions.
Install the new part in place following the same steps in reverse order.
Reassemble your device and test it to make sure that it is functioning correctly before using it again.
It's important to note that some parts may require professional assistance for replacement. Therefore, do not hesitate to consult with a professional if you face any difficulty during this process.
To ensure that your heated vibrator lasts longer, we recommend performing regular maintenance checks on your device. Additionally, clean your toy after every use using appropriate cleaning products, avoid overcharging, and store your device safely away from direct sunlight or moisture. These measures will help preserve the lifespan of your device while ensuring that you continue enjoying maximum pleasure from it.
Frequently Asked Questions
1. What is a heated vibrator?
A heated vibrator is a sex toy that combines the sensations of vibration and heat to enhance sexual pleasure. It typically has a heating element that warms the device to a comfortable temperature before use.
2. How does a heated vibrator work?
A heated vibrator has a built-in heating element that warms the device to a comfortable temperature. Once the device is warmed up, it can be used for external or internal stimulation for added pleasure.
3. Are heated vibrators safe to use?
Yes, heated vibrators are generally safe to use. However, it's important to follow the manufacturer's instructions carefully, and not to overheat the device or use it for too long a time.
4. What materials are heated vibrators made of?
Heated vibrators can be made from a variety of materials, including silicone, plastic, metal, and glass. However, it's important to choose a high-quality material that's safe for use in the body.
5. Can heated vibrators be used by couples?
Yes, heated vibrators can be used by couples to enhance sexual pleasure. They can be used for foreplay or during sex, and can be a great way for partners to explore and experiment with different sensations.
6. How do I clean a heated vibrator?
Cleaning a heated vibrator is relatively easy. Simply wash it with warm water and mild soap, and dry it thoroughly before storing it in a cool, dry place. Avoid using harsh cleansers or abrasive materials that could damage the device.